Top Ten Best Black Singers
The Top TenXW
1
Michael Jackson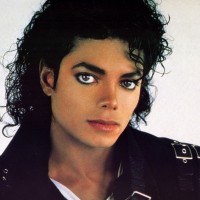 I love him! He has died but he still lives in my heart!
he was amazing! The way he danced was just brilliant! He was my inspiration!
He was #1 in fame, charisma, best albums, best dance, you name it. No one has come along yet that can top him off. Name anyone you know, if possible, that could have stood next to Michael Jackson and be as good as he was for just 50 seconds. Anyone!
He is the best! He defied the saying once you go black you never go back and look at him he is pale white! That man could sing and dance his ass off on stage! - PePsMeX
I love your songs.i love you
V49 Comments
2
Whitney Houston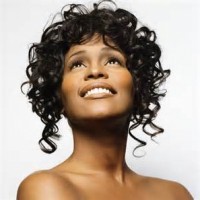 Whitney top of the angels in heaven singing there is no greater voice God knows how to send us angels of talent then he calls them back to heaven when they start to mess up... THEN HE WILL SEND DOWN ANOTHER ONE JUST WHEN YOU THOUGH YOU HEARD IT ALL HEAVEN IS FULL OF TALENT.. BUT DRUGS ALWAYS RUINS EVERYTHING TALENT AND DRUGS DON'T MIX... SOME HOW STARS WITH GREAT TALENT ALWAYS LOSE IT ALL TO A MAN MADE DRUG... TALENT IS NOT MAN MADE IS A GIFT FROM GOD... YOU ARE BORN WITH IT THEN YOU PERFECT IT. I AM SAD YOU ARE GONE MISS HOUSTON RIP BUT YOU ARE BACK WHERE YOU WERE SENT FROM SO IS NOT THAT BAD... IF EARTH WOULD HAD APPRECIATED YOU RIGHT, YOU STILL BE HERE' BUT SOME BAD PEOPLE FED YOU POISON. AND HEAVEN TOOK YOU BACK JUST LIKE M.J. aND THE REST OF ALL THE GREAT TALENT THAT GODS SENDS US FROM HEAVEN BLACK IS BEAUTIFUL AND POWERFUL BUT WE JUST GET CAUGHT UP IN THE HYPE AND I AM PR BUT THAT DOESN'T MEAN ANYTHING, WE ARE ALL ONE THINK OF ALL THE TALENT THAT LIVES TODAY, WE MOST RECOGNIZED ...more
I can't believe Beyonce is above Whitney Houston. Compare their versions of the Star Spangled Banner, then anything of Beyonce to &quotI Will Always Love You&quot. Thank you very much - insanedocumentarian
How on EARTH is Beyonce #2 laugh out loud. Like really, this is only a popularity vote, because Beyonce doesent even reach Whitney's toes.
She had the most powerful voice
V23 Comments
3
Aretha Franklin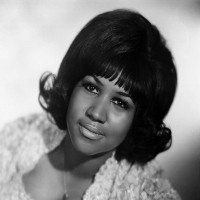 These people were the foundation of music, had it not been for them where would music be? And also these people like aretha, ella and gladys really have made the impact, I only have a simple question 4 you, which set of music had soul (listen to common-i use to love her)
She has been copied by every other females singer since she started her career. That's why she is the Queen and the others are her subjects. Long live the Queen Ms. Aretha!
Aretha Is the best. I am a singer and I learned from the best. She exemplifies feeling and control in her music. She is the truth. the the true soul singer. Without feeling you have nothing. all hail the queen!
That lady can sing
V8 Comments
4
Beyonce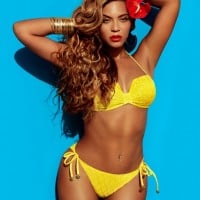 TRIPLE THREAT! QUEEN OF R&B! AWESOME VOICE! And the list goes on and on...
Probably one of the most humble artists in the industry to date. Beyoncé writes her songs and places her hooks and melodies. She is always present when it comes to the creation of her music, videos, performances, and documentaries. People may go on and on saying that she is fake, etc. But Beyonce is one of the most iconic and legendary voices and figures in the music industry, period, not just in the black community, but in the human race.
She is the best singer in the world she is awesome she does not have a bad mouth she is kid aportit and a very good person she does not do drugs or smoke and does not get got drank so you go go beyonce
She is beautiful and she can sing and she can dance I wanna sing and do all them things like her cause I want to be the exact thing and I'm already a good singer and dancer and I make my own songs already and I'm young
V27 Comments
5
Tina Turner
She is an awesome woman! Strong willed. Great singer. I love all her songs! That woman can dance! Up in age, but still kickin' butt!
Tina Turner is a legend. when she covers a song she makes it her own. She has a great voice and energy.
She brought a new style to music.
I love you Tina you are my role model I wanna be just like you except skip out the beatings
V9 Comments
6
Stevie Wonder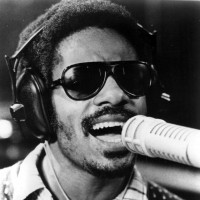 Stevie wonder is the most prestigious black star ever for he's endowed with qualities rarely found despite his impairment. I consider him above the other four stars Michael jackson, bob marley, ray charles and jimmi hendrix. improvisor, multilingual, cheerful and modest, there can't be a better singer in the whole world of black music? For me, he's the one, the only one.
Bey and Aretha I understand, but Rihanna or Chris Brown (and i¬'m 19, I should like them) being higher than him is ridiculous. All his songs are so uplifting, have so much music and Stevie can do absolutely anything with his voice. This is sad. - Ange014
Damn! Beyoncé and Rihanna are in the Top Ten but Stevie Wonder is only the 14th! He's the best before MJ so stop talking about Ne-Yo or Chris Brown!
I think Stevie Wonder is far above Whitney Houston, Aretha Franklin, Beyoncé, and Tina Turner. Maybe not Michael Jackson but he is a very close second.
V7 Comments
7
Chris Brown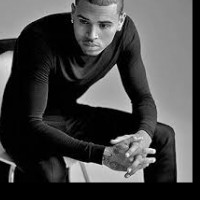 He is the best ever... I don't care what others were saying... Anyway it's their choice...
But it wasn't a nice thing to hate chris brown for what he had done to rihanna, hey! He's just nineteen on that time. He's still young, so, he can still change his attitude. You know, just forgive & forget.
I love chris brown...!
I love chris brown except that he is wit rihanna which is wrong but I just love him
He deserves the second position after Michael Jackson, he also dances like Michael Jackson and will be the Michael Jackson of present era...
This boy is ten times better than Michael jackson
V21 Comments
8
Luther Vandross
Luther Vandross has the strongest male vocals of any black male. Whitney Houston once said, &quotNo one can hold a note like Luther can&quot Mhmm thats pretty much sums it up. Luther had the soul, the groove, the voice, and the passion... Luther for Life! rest in paradise brother
Michael Jackson's voice is vastly overrated, there is no way he can have more emotions and sound better then Luther
Luther's voice is just one in a million, gets you emotional. Beautiful voice and beautiful man!
I don't even know who he is
V12 Comments
9
Gladys Knight
The Empress of Soul is still great, better than all of her contemporaries, Aretha, Diana etc.
Gladys has never got her due. Should be for sure in top three, with Aretha and Ella
10
Teddy Pendergrass
He was the tops, no doubt
Awesome sauce total soul and realism
The Contenders
11
Ella Fitzgerald
She is the First lady of Music, she is just the best and a real Humble Lady.

Anybody wanting to learn how to become a vocalist should listen to The First Lady of Song.
How is she 8th she is better than Beyonce
V5 Comments
12
Mariah Carey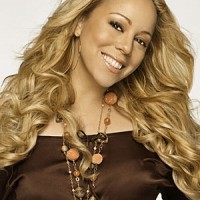 I don't understand why this beautiful talent is not in the top 3 of this list. Her voice is beyond amazing. Her talent is equivalent to Whitney's and I know damn well that Mariah has way better vocals than Beyonce and Rihanna's combined! They wish they could sing like her. Besides Mimi's voice, she is also highly acclaimed song-writer; all of her hits are written by her. Mariah's music is a true work of art and it has inspire thousands of people to cultivate their own style of music similar to mariah's. She, Whitney, Michael, Prince, and Janet are the creators of today's contemporary music. Stevie Wonder needs to be on this list as well. I have nothing against Rihanna, Chris Brown, and Beyonce, I actually love them, but they are not true geniuses of music like what Michael, Whitney, Mariah, Prince, Janet, and Stevie Wonder are.
Her runs are the best runs I ever heard in my life.
Mariah Carey is only 15% to 25% black, she looks and acts white to most.
Beautiful voice she has
V7 Comments
13
Rihanna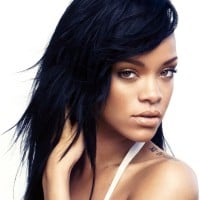 I LOVE her! shame on CHRIS BROWN! she has this voice which is sexy yet it can be serious and have fun. I love you
She can sing and act. I love her in battleship.
She is so amazing
I love her songs no matter
V9 Comments
14
Ne-Yo
This guy should be the best love singer of all time. He can really inspire you. His songs are lyrical compare to other love singers nowadays. He is like "The Apprentice of Michael Jackson"
He is talented, smart looking and he is like a young handsome man! His voice flows like a melody without music. His classic rapping songs are always engraved in your hearts
He makes some of the greatest songs that will ever be made.
Very talented person, he's amazing
V5 Comments
15
Usher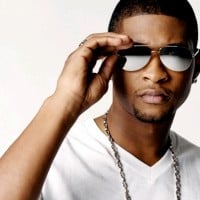 Usher is super awesome and he knows justin bieber
I'm 57 yrs old and I think usher is should a great man. He love and respect his mother a father to his boy and have a beautiful smile. and no matter what he go though god his there for him he just have to go to that quiet place. I have a son his age mommy good job.
He is black I like him, that's is all
16
Janet Jackson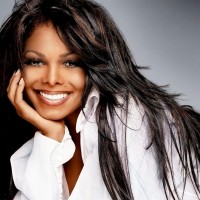 Janet jackson is a idol. She should be on top without her there is no rihanna, pink or beyonce. Plus she is a jackson. Oh yea this is number one.
Janet Jackson is the legend and idol she can dance and sing and always was such a hit with her voice and moves. She needs to be number 2 because without her there ain't no beyonce.
JANET JACKSON IS THE BEST FEMALE POP STAR ON THIS PLANET MICHAEL JACKSON IS THE QUEEN AND ILL TELL YOU WHY... JANET IS THE QUEEN BECUASE EVERY SINGLE SON G, ALBUM AND FILM SHES DONE IS BRILLIANT FEATURING DIFFERENT STROKES AS A FILM GOOD TIMES POETIC JUSTICE, NUTTY PROFESSIOR, JANET, VELVET ROPE, CONTROL AND LOTS AND LOTS AND LOTS MORE THIS IS WHY AND R@B, SOUL, FUNK, POP ARTIST IS ON THIS PLANET MICHAEL IS THE KING FOR PROBLEY THE SAME REASONS BUT EVEN BETTER HIS MUSIC IS BRILL THRILLER BEST SELLING ALBUM OF ALL TIME 65 MILLION COPIES WORLDWIDE AND BAD AND SO MANY OTHERS LONG LIVE THE KING AND ALSO CARRY ON MISS JACKSON CAUSE YR THE BEST FEMALE BY FAR EVEN BETTER THEN THAT MONSTER (MADONNA)
That family boy can they sing
V6 Comments
17
Patti Labelle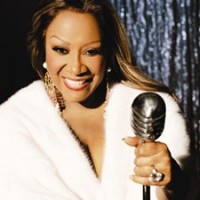 She is amazing, her voice is so powerful, and she can reach amazing high notes, its almost sobre natural!
18
Tupac Shakur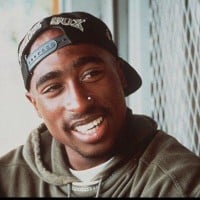 Tupac was a legend along with everything he stood for. He had a good flow and lyrics that spoke to you
Okay why the hell is 2pac #27 when he should be at least top ten jay z is not better than 2pac if you think he's is well your high
Tupac belongs in the top 5
2Pac is number 1!
V9 Comments
19
Al Green
Just amazing and I was born to one of his songs
YES! Let's Stay Together
20
Louis Armstrong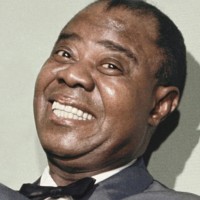 Louis Armstrong should be number 1 there never has been nor will there ever be another one like him.
PSearch List
Related Lists

Female Singers That Hate Rebecca Black Most

Best Black Male Singers

Top Ten Black Singers of the 80s

Most Overrated Black Singers
List StatsUpdated 29 Nov 2015
3,000 votes
143 listings
7 years, 37 days old

Top Remixes (11)

1. Michael Jackson
2. Beyonce
3. Whitney Houston
mleat97

1. Michael Jackson
2. Stevie Wonder
3. Aretha Franklin
makrodeback
1. Aretha Franklin
2. Teddy Pendergrass
3. Whitney Houston
Zaidi
View All 11
Posts
Error Reporting
See a factual error in these listings? Report it
here
.