Top Ten Christian Death Metal Bands
lcjlf
Christian Death Metal is becoming more popular now a days. Here is a list of Christian Death Metal bands.
The Top TenXW
1
Mortification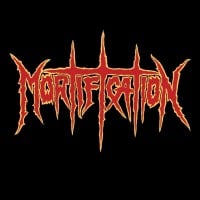 Mortification is an Australian Christian extreme metal band which was formed in 1987 as a heavy metal group, Lightforce, by mainstay Steve Rowe on bass guitar and vocals.
This band is the pioneer of Christian Death metal Genre.... and the most successful too
Listen to mortification every day!
They are shining in the dark.. They are lambs in the middle of the wolves
Best Christian death metal band of all time
V5 Comments
2
Impending Doom
Very powerful, and progressive sound. And very deep messages that stay true to the word, yet allowing them to speak their own personal conviction. Baptized in Filth is my personal favorite album. While I love each and every song within it, and being hard to pick a favorite, I would choose My Light Unseen or Death. Ascension. Resurrection.
Top Christian death metal band with a powerful message seen in every song
You guys are one of my absolute favorites! No. 2 on my list behind For Today! I love how you guys glorify God through your brutal music! Keep it up! Keep on worshipping Him with your lives!
Better then the average metal band and you can actually feel their emotion behind every word
V19 Comments
3
As They Sleep
As They Sleep has amazed me since the first time I listened to them. If you are looking for a good death metal band than check out As They Sleep. I personally like the song a thousands deaths. Look it up if you have never heard of it.
It's a shame this band is relatively unknown. They are one of the most talented Christian bands out there, almost better than bands like the black dahlia murder
Maybe leaning more toward melodic death metal but still amazing metal which blows me away whenever I listen.
I have an interview with this band they are not Christians they are just on a Christian record label great band anyway
V1 Comment
4
Extol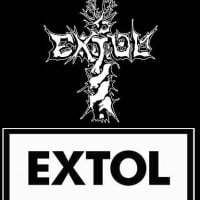 Extol are a progressive extreme Christian metal band from Bekkestua, Norway that was formed in 1993. The band is known for playing a variety of different styles of metal which include progressive metal, death metal, black metal and thrash metal.
Their entire discography is stellar, but "Burial" and "Undeceived" are masterpieces.
Just one word describes extol... AWESOMENESS
The best album is Extol from Extol.
V1 Comment
5
Becoming The Archetype
While I am a huge fan of Mortification and Extol, they are unfortunately older bands who aren't exactly still playing Death Metal. Becoming the Archetype is falling out of the genre to, but so far, they have not be topped in technicality, brutality and melody.
in my opinion, this is the best; they have great songs like "Ex Nihilo", "Endure" or "Dichotonomy"... and their sound is great! - rock2metal
Just awesome in general. They may not be straight up death metal, but they always manage to pump good, innovative material into my ears every time I listen to them.
This band is my favorite but A thousand times repent is right behind them
V5 Comments
6
Crimson Thorn
Best Christian brutal death metal band!
V3 Comments
7
A Thousand Times Repent
This is the Most unknown Christian metal band out there. They have the beautiful instrumental sections and also the brutal death metal sound to boot. - thedying12
Brutality at its finest, thanks lord for outlets such as this
Very brutal they put in the midst of lions to shame
8
With Blood Comes Cleansing
On of the best death metal bands I've heard.
Great under rated death metal band! - Grundapants
Definitely one of the best deathcore bands ever!
9
Shadows Of Paragon
Absolutely amazing unblack metal. I first heard them in 2009 and have been listening ever since. Beyond the music, the lyrics are very deep. Amazing group!
10
Living Sacrifice
A great band and one of the pioneers of the Christian metal genre! They are still putting out music and The Hammering Process and The Infinite Order are phenomenal albums!
These guys should be at the top! They are the best death metal band ever
Amazing band. Why isn't August burns red on this list?
Awesome band.
V2 Comments
The Contenders
11
Underoath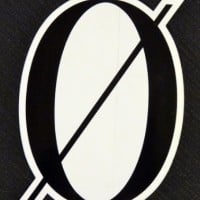 This isn't death metal. Great band, but it doesn't belong on this list
Act of depression and cries of the past are both fantastic examples of brutal death metal with thought provoking lyrics
Not really Death Metal. More post-hardcore in there early days to metalcore later on.
I love their sound, it's a great band
12
Deuteronomium
This band should be much closer to the top
V1 Comment
13
Sacrificium
So much awesomeness! Now this band can play death metal!
V2 Comments
14
For Today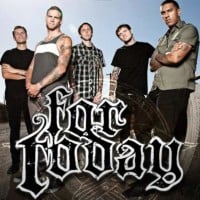 For Today is an American Christian metalcore band from Sioux City, Iowa, formed in 2005. They are currently signed to Nuclear Blast Records.
Have deep, clear lyrics with the awesome metal sound that we all love. Every song is filled with meaningful lyrics that everyone should enjoy!
Great band especially their new album crown of thorns I love their rich and powerful lyrics about the one true God.
For today is bad ass band! I have seen them two times now &they spoke to me! Like my life
Keep going back to For Today
V8 Comments
15
Crimson Moonlight
All I can say is not for those with sensitive ears, this swedish band is dripping in blackness. The Christian philosophy never sounded so brutal. My personal favourite is 'Painful Mind Contradiction' from the album 'veil of remembrance'.
A black/death metal band with a really brutal sound. Though they are more on the black metal side their album 'Veil of Remembrance' does have death metal influences, and sounds really awesome!
This is Unblack metal not Death metal
16Hilastherion
17
7 Horns 7 Eyes
Amazing atmosphere, crushing riffs, and great meaning. Check out Monotheist too it's the vocalists other band.
V1 Comment
18
Betraying the Martyrs
On of the best live bands ever, they always put on a good show, have amazing vocals, clean and screaming, and instrumentally very talented. Betraying the Martyrs is one of the best bands of this generation without a doubt!
V1 Comment
19
Miseration
A very brutal band, great guitars, great vocals, a very all-around band
20Opprobium
PSearch List
Related Lists

Best Death Metal Bands

Best Screamo/Death Metal/Metalcore Bands

Best Melodic Death Metal Bands

Most Brutal Death Metal Bands

Top Christian Metal Bands
List StatsUpdated 26 Oct 2016
600 votes
51 listings
5 years, 290 days old

Top Remixes
1. As They Sleep
2. Mortification
3. Extol

thedying12
Posts
Error Reporting
See a factual error in these listings? Report it
here
.