Best Female Singers of All Time
hayreanmarjon
The Contenders: Page 10
182
Siti Nurhaliza
a very good voice range. superb stage presents, angelic voice.

should be able to stand up front with all the talented singers in the world.

a very good and angelic dancer too. should she in youtube for her performances in 'Ku Mahu' - Latin Touch (Red Dress), 'Di Taman Teman' - Arabic Touch (Blueish Green), Ku milikumu (Tap Dance), Falling In Love (New Single for Full Album releasing somewhere 25th Sept 2011...

Love it... very talented with creative and mind blowing albums so far...

Wishing her success at all the time...
She is amazing singer, beautifully and nicely woman in Asia and in the world... I like her so much.. She is a great everything about her, hope she winning it.
She's the Queen of Malay Music.
The Voice of Asia and a legend in the making.
Incomparable versatility and superb vocal ability. A dedicated entertainer whose talent transcends and captures hearts of people from varying ages, races and religion in Asia.
A Diva of her own kind - Humility brings her to where she is now.
GO TO YOUTUBE and SEARCH for SITI NURHALIZA.
Much much better than the otherss
V 52 Comments
183
Teena Marie
Never got her due. This woman was one of the greatest artist of all time. Her lyrics alone went over most peoples heads. The industry, however never forgave her for bring down Goliath.
Never got enough publicity - has the most beautiful voice - Listen to "If I were a Bell" or the duet with Rick James, "Fire & Desire"-no comparison!
Tenna may be gone. (but her talents will always live on). she was a very "Talent" singer and dancer. if anyone could cheer you. up she was the one. with someone. Singing with her or not. you had a good show.
184
Monica Arnold
Everyone knows she should be in the top 25.......she have great voice...
V 1 Comment
185
Bessie Smith
The first and the greatest - her voice, her life, everything - if you don't know her, check her out - awesome
Since we are talking about OF ALL TIME, I was shocked to find Bessie Smith way down at number 188!

WAY too many young people voting for "of all time" whose memories don't go back very far...
V 1 Comment
186
Lea Salonga
Amazing singer from Miss Saigon and Les Miserables. Also sang in Aladdin. - danajs24
If you heard her in Les Miserables, you'd understand why she should be near the top of the list!
Do yourself a favor and Google for "Lea Salonga Miss Saigon Audition". One of the most stunningly perfect things ever filmed.
Finally! A Broadway person on this list!
V 3 Comments
187 Kate Rusby
188
Sandy Denny
I suppose the singer that you choose can only come from the genres of music that you like and that you are old enough or experimental enough to have come across. Most of the above are recent, sexy popular singers. On that basis a folk-rock-ballad singer who died so terribly young in 1978 won't get many votes. Funny, because I grew up thinking that everyone knew that Sandy Denny had one of the most respected voices in music. She guested with Led Zep on "Battle of Ever More", which is excellent but I should try searching for "She moves through the fair" or "Milk and Honey' on youtube for Sandy at her best.
Sandy was one of the very best, #736 is an insult but I guess that today it is only people of a certain age who knew of her work. Up to us oldies to spread the word
Sorry folks, but this voice, expression and meaning is of course Number One of this whole (wrong and strange) list...
189
Karen Clark Sheard
A 4 Time Grammy Gospel GIANT singer, musician, and songwriter.
She is a member of the Grammy-Award winning, gospel legendary female group, The Clark Sisters.

She is the Soprano of the group, The Clark Sisters. Clark Sheard is known for her high vocal ranging abilities, going into Whistle Register.
She is the Greatness of all!
V 2 Comments
190
Hayley Westenra
Why hayley is not on this list defeats me. Stunning range, immaculate control and no little power, plus perfect pitch. A pure clear spiritual voice a bit like a boy soprano, but with feminine warmth as well. And still only 20 years old! Amazing
Hayley has one the most beautiful pristine voices all all time. She should definitely be amongst the top ten.
Hayley is A Voice that resonates the sounds of Heaven. Her work is full of variety, Class, and fun. She has already established herself as a voice that touches the human soul in many area's. I look forward to the amazing works in her future that have yet to astound us all!
I was surprised to find her name like this. She is so much more better than the other new singers. Of course Whitney is the best for me. But Hayley deserves a better rank than this.
V 10 Comments
191
China Anne McClain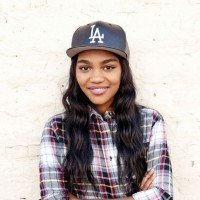 China Anne McClain was born on August 25, 1998 in Atlanta, Georgia . She is of African-American descent . China Anne McClain is a singer for her band, McClain, which she is in along with her sisters, Lauryn and Sierra . China Anne McClain is known for her starring roles in Disney's Ant Farm, and Tyler ...read more.
What! First, her profile isn't showing, next she's 191th place! Her voice is really unique! I know she stopped singing or something but she deserves to be higher! She's probably above Sabrina Carpenter.
V 2 Comments
192
Kelis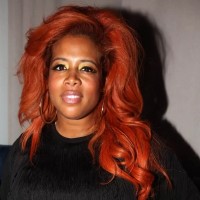 V 1 Comment
193
Coco Jones
What why is she even on the list of BEST voices. Ugh
194 Karine Polwart
195
Dannii Minogue
Danielle Jane "Dannii" Minogue is an Australian singer-songwriter, talent competition judge, actress, television and radio personality, and fashion designer.
Good singer but no where good or famous as her sister.
196
K. S. Chithra
superb playback singer in india,...
hmm
those rare individuals that capture your heart and senses before you even realize it. Her range is incredible and her personality cancels everyone else out!
proud that she is in the list
Chithra is the best female singer that I have ever heard. She manages to put all the technical things into singing yet draw so much emotion out of a song. Many female artists are great in the sense that they have a huge vocal range and are able to sing everything in tune, but a truly great singer is someone who is able to make the audience feel what the song is about, at the same time - clinten
K. S. Chithra should be in No. 1
She rocks
She sings
she wins
She is the number 1 complete singer in the world
V 17 Comments
197
Emma Bunton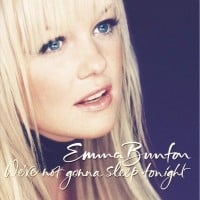 Good voice but much preferred her in the group the spice girls. Her character as baby spice was cute, interesting and fun.
198
Julie Andrews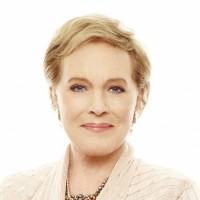 Dame Julia "Julie" Elizabeth Andrews is an English film and stage actress, singer, author, theatre director and dancer.
Surely she should be in the top five if not number 1!
Her vocal ability is phenomenal, the purity and clarity are amazing, her Strength and poise wonderful and fully controlled, her vocal "gymnastics"!, she always sounds amazing and she sings with feeling and emotion. She is Truly amazing!
Julie Andrews is by far the best female singer of all time in my opinion! She could hit four octave notes at the age of ten, she is the youngest person ever asked to sing before the queen and her voice holds pure class and beauty none of the above are anywhere near as good as Julie Andrews in my opinion.
Seriously. Her voice is crystal clear. Try listening to some of her songs - I'd recommend something from The Sound of Music. She is just phenomenal. Surprised she's not in the list at all.
She's such a legend I don't know why she's so far back in the list though. Her career has been very interesting and in the sound of music well what can you say!
V 10 Comments
199
Judith Durham (The Seekers)
Judith Durham is not going to win this kind of poll, because she is from a different era, doesn't do music videos, or use autotune. But greatness should be greatness, no matter what era or what field. And Judith had, and still has, one of the absolutely most beautiful voices I have ever heard in all of recorded music. Not only is her pitch and tone perfect, she is absolutely lovely to listen to, because her voice is so warm and unembellished by showy effects. Every song she has ever sung, she sings with understanding of the lyrics and of the emotional meaning behind them. She could have been a light opera star in the '20's, a jazz legend in the '30's, a big band singer in the '40's, a multimillion selling female singer in the '50's. She came of age in the '60's, so she was a folk/pop sensation, to fit the times. I would urge those who Peruse this poll to actually sit down and listen to her sing "I'll Never Find Another You," or "The Carnival is Over," or even "Danny Boy," and you will ...more
I just can't believe Judith Durham is this far down on this list. She is probably the most accomplished and versatile singer in this list... She should at least be in the top 5. I can only attribute this to youth and teenage listeners. To have a list like this is unfair because to many are not fair or open minded and you have to be to do this kind of thing... I will not knock any of the singers here because they are all good in their own right but none of them have the veratility or sound of Judith Durham... - moparmtn
Judith Durham has a clarity, strength and range of voice that is matched by few. She began singing in the "folk song" era, but she did not have negative songs. She also presented inspirational performances with songs such as "Amazing Grace"! If you dont' know this wonderfual lady, please visit her on You Tube and listen to a couple of songs, either individual or with Judith as lead singer of "The Seekers. "
Magnificence abounds with the pure beauty of Judith Durham's voice. Truly talented with a warmth and clarity that has to be heard to be believed, sends shivers down my spine. She's sold over 70 million records, holds the Guinness book of records records for the biggest concert attendance in the southern hemisphere with her band, the Seekers, they stopped counting the concert goers when it reached over 200,000 - no mean feat! Fantastic lady and a far better singer than the majority on here, she should rightfully be at least in the top 5
V 23 Comments
200
Jill Scott
I never heard a voice like this before. The future will say.
PSearch List
Recommended Lists
Related Lists

Best Female Country Singers of All Time

Best Female Rock Singers of All Time

Top Ten Female Singers With the Best Talent/Voice of All Time

Most Beautiful Songs from Female Singers of All Time

Top 10 Prettiest Female Singers of All Time
List StatsUpdated 19 Jan 2017
153,000 votes
1,135 listings
10 years, 279 days old

Top Remixes (413)

1. Mariah Carey
2. Aretha Franklin
3. Patti LaBelle
leojosh

1. Katy Perry
2. Alison Krauss
3. Jessie Covets
Lyssa

1. Christina Aguilera
2. Beyonce Knowles
3. Whitney Houston
ChristinaBSITW
View All 413
Posts
NO ONE BEATS WHITNEY!!! PROOF BELOW>>>>>
Sierra
best female singers
visitor
Dionne Warwick
visitor
Error Reporting
See a factual error in these listings? Report it
here
.