Freddie Mercury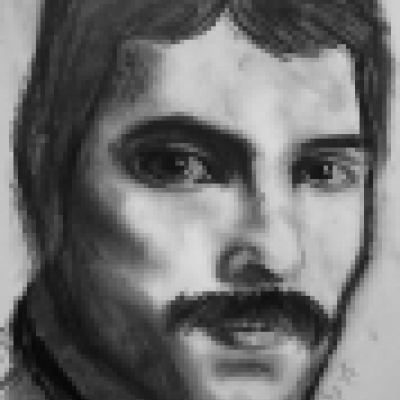 Uploaded by Mumbizz01
Comments
Top
Newest
Love this guy, his voice and the entire ' band. I got in to Queen music a little deeper and found that they have WAY more great songs then the ones that people talk about all the time like Bohemian Rhapsody and Killer Queen. If you don't know, listen to some songs like A Kind of Magic or Breakthru. It's all good music and I love Queen. - calstanford
Whatever you're doing, you just have to stop when you hear Freddie's voice. As well in the hardest rock songs as in the most emotional and sweet melodies, he catches your attention and you're bound to listen. And smile, or cry, or everything in between. If you can't believe it, just listen to You take my breath away or Liar or...
Why are all these guys from Super Junior up there? Never have I heard someone as talented or as amazing as Freddie! These Other singers maybe famous now but the will never be legends like Freddie or Queen! RIP Freddie you are dearly missed and will always be remembered!
The fact that Freddie isn't #1 is a crime. He has the most unique voice that will ever be heard. Nobody else has the power, range, or utility that he had. Even without the extremely easily recognized Guitars, One can always pick Queen out of a slew of other bands simply by his voice. - Aigloblam
He was, is and will be the greatest musician and voice in rock. Voting another voice than Freddie's voice is above my understanding just because there is no other who can even get close to him. His voice is powerful, warm, direct targeting your soul. - Caty
Freddie had one of, if not THE most powerful and recognizable voice in rock and roll. Bohemian Rhapsody, Don't Stop Me Now, I Want It All, One Vision, Fat Bottomed Girls, and Tie Your Mother Down are prime examples of his talent to music.
I think this category was make for freddie he was is and will be known as one of the best rock singers in history. I know there are a lot of singers who try to mimic him and don't do him justice but they will always try to because he was the Queen of Rock.
His voice is absolutely fantastic an I adore Queen, but I don't believe his voice belongs up here in "uniqueness" because I have heard many singers similar and there are many people much more unique on this list.
His voice is so unique and emotional, it brings me to tears whenever I listen to a sad song sung by him for the first time. It brought me to tears when I listened to "Who Wants To Live Forever" for the first time.
Freddie was absolutely amazing in his voice and his performance. No one will ever top Freddie. My favorite, "Bohemian Rhapsody", but I love everything Queen did and everything Freddie did without Queen.
Freddie mercury has the most distinguished voice ever. Who hasn't heard of freddie and queen? Nobody that's who, and if by some freak of nature you haven't your punishment should be execution! - beasthound
You could blind fold me and play me a Queen song, and just hearing his voice I could immediately tell you it's Freddie Mercury. RIP we will never forget
Come On! I love Jared, Vitas, Sarah, even Josh... (And I think that Brendon Urie has a really nice voice too) But MERCURY ALL THE WAY! He's voice was so powerful, beautiful and amazing. Nothing left to say. Mercury is the Best.
Most unique voice for sure! Freddie's voice was strong, easily recognizable, powerful and versatile.
I don't understand how he is not number 1! Best singer EVER hands down, the biggest and most recognizable male voice!

If I hear a song on the radio with him singing, even if I hadn't heard it before I'll know it's a Queen song. - arbeZameniC
What? Freddie Mercury is king of rock and bes musician EVER! I really don't know why he's so low!
I think that everything is clear without the words. The most powerful and beautiful voice in the world without a doubt!
Unbelievable voice...and it's also unbelievable that he's not #1, let alone in the TOP 10!
Completely AGREE!
He is definitely one of the top male singers of all time!

This guy isn't a singer, he's an actual musician, thank you very much non believers.
Nobody can ever compare to his unique, awesome voice! He is definitely deserving of being on the top ten!
Unique voice, powerful vocals over a four-octave range! Only Freddy Mercury!
On this one I don't have to say much. Just listen to We Are The Champions and ask yourself why not?
No one can sing like this legendary guy.R.I. P Mercury, your soul will live forever in your songs.
Related Lists
Saddest Queen / Freddie Mercury Songs
Best Queen Songs Written by Freddie Mercury
Top Ten Greatest Freddie Mercury Vocal Performances
Best Freddie Mercury (Not Queen) Songs
Best Queen / Freddie Mercury Albums