Top 10 New Wave of American Heavy Metal Bands
D2Demon
This is a list of the best New wave of american heavy metal bands. And please only use bands that are on Wikipedia's list located
here
.
The Top TenXW
1
Avenged Sevenfold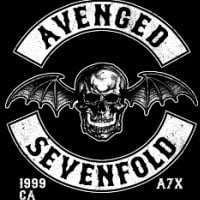 They're the best because they have great lyrics, excellent musicianship, a good image too, and amazing live shows. Plus they're from Orange County like me, which automatically makes them awesome.
I listen to all slipknot and others songs.. But avenged sevenfold is the best
Isten to all these bands, but Slipknot's the best. I have all of their albums (bought them at the store, except for Mate. Feed. Kill. Repeat. , which is actually just a demo album) and all of their songs. I have listened to them since I was thirteen and wont stop any time soon.
LAMB OF GOD Should be number one not avenged seven fold
V35 Comments
2
Pantera
Pantera is the big grandfather of all these metal bands on this list, respect your elders, especially Dimebag Darrel, the coolest guitarist in the world.
Pantera all the way for number #1, There the only REAL Heavy metal band that's stuck to there roots and not get sucked in to all that mainstream that happened in the nighties, They were Heavy, They stayed Heavy. ( like the other post said ). And Not get lighter with each album. And I think we can all Thank god that Dime stuck by his brother and didn't take the offer from Dave mustaine and join megadeth, Or else we wouldn't have such a Pure American Heavy metal band.
Pantera should be #1 no question about it. This list is pathetic most of these bands have no business being on this list! And having avenged at #1 is ridiculous I don't even consider them as a metal band anymore. They are hard rock and their music gets less heavy with every album they release!
I really hate this band and I love lamb of god
V17 Comments
3
Lamb of God
I actually can not describe this band as well as they really deserve and are. As every metal fans know this band could revive the roughly forgotten groove metal sub-genre that the legendary pantera introduced it in early 90 to metalheads and shortly after they got popular they call this genre to be pure American metal. Sometimes I get annoyed when you compare different bands with different styles and different origins0i don't want to subvert the popularity of avenged sevenfold but as a metal fan that seriously follow all the sub-genre of heavy metal can not consider this band to be the one that could innovate sth extraordinary. They just could improve hard rock style and make it more attractive than before. So I propose to put lamb of god as number one of the list
For those who disagree or don't know Lamb Of God, listen to them, they are the kings, boasting with songs such as Blacken The Cursed Sun, Laid To Rest, Vigil. This band is ultimately the best New Wave Of American Heavy Metal (and heavy metal) band... Can't argue with that... And if you disagree, we Lamb Of God fans wouldn't bother because we're doing fine without ya.
kick-a** drums, kick-a** vocals, kick-a** guitar riffs Lamb of God is the new Metallica
Very unique. Number one metal band.
V32 Comments
4
Slipknot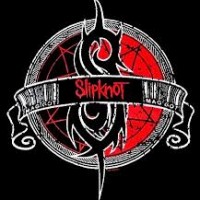 I listen to all these bands, but Slipknot's the best. I have all of their albums (bought them at the store, except for Mate. Feed. Kill. Repeat. , which is actually just a demo album)and all of their songs. I have listened to them since I was thirteen and wont stop any time soon.
Slipknot's style has evolved over the years, showing that they are very talented musicians. Pantera saved heavy metal in the 90's but no one does raw aggression like slipknot!
Slipknot forever. I don't know what you guys think but if you seek my advice, They are the real deal. I am not promoting them, I just love them

Best in my opinion
V16 Comments
5
Mastodon
By far the most original and creative of all metal bands mentioned in this list. They continue to develop their progressive/sludge inspired sound and push their music into new territory whereas most metals bands have failed to evolve since the last decade. Mastodon continue to experiment and expanded the metal genre and refuse to conform to the homogeneity of the current scenes. They are a force to be reckoned with and have yet to displease critics and fans alike.
These guys bring something totally new to the New American metal stage. They stand high above the rest on this list.
As the guy below me has stated, they are the most original metal band of the New Wave of American Heavy Metal movement. Excellent musicans, with incredibly consistent albums. They are by far the best metal band post-2000.
Greatest metal band of the last 15 years
V4 Comments
6
Disturbed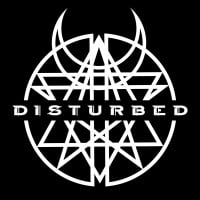 Disturbed is the best of these metal bands, one of the top 3 metal bands ever and one of the top 5 bands ever.
I just can't decide between Disturbed and KoRn I love both bands!
Disturbed is its own thing and sounds like nothing else and is amazing
Shouldn't even be in the top 10. This is pop/rock.
V9 Comments
7
Five Finger Death Punch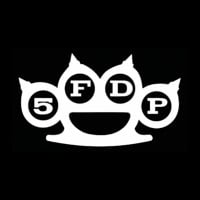 This guys totally need to be closer to 1. Spot. At least 5. Place, if not more.
These guys kick ass. One of the best metal bands to date
I love almost all of their songs. the singer has a bad ass metal voice and the guitars sound heavy and fast! I love it!
Awesome band - EdwardDurden_2000
V19 Comments
8
Machine Head
This band absolutely slays. They have one of metal's most thriving vocalists and they have an awesome take no s*** attitude - PsychoSandman33
This is what true American metal should sound like... Let freedom ring with a shotgun blast!
Avenged sevenfold is so overrated.
All Hail The American DREAM!
V8 Comments
9
System of a Down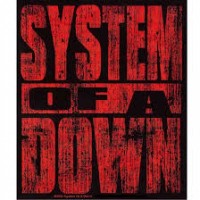 Really? No System of a Down on here yet? They have a completely unique sound and influenced some of the bands on this list. They rank among Slipknot and Disturbed as pioneers of a new wave on insane metal.
Got to be one of the best bands ever. Completely original music with a style that ranges from the softer vocals and instrumentation of Roulette to the really harsh vocals and unpredictable format of Suite-pee.
Loved Serj Tankian in System of a down.
They are the best
V6 Comments
10
Trivium
Beast band that totally deserves to be in the top 10. It's a pity that it is totally underrated. This band makes divine music and are by far the most consistent band from the top 10 list along with disturbed, slipknot and a7x
Americas Bullet for my Valentine - dootdoot
Great band! Every album has its own unique sounds and it great! Definitely the best band here.
The Contenders
11
KoRn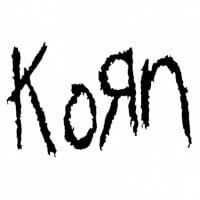 If it wasn't for korn, none of these bands would exist. Deal with it! Korn is the band who started the new wave of American heavy metal. The vocalist from korn (jonathan Davis) is the first person who started singing about emotions and such, before it was just lame lyrics, and they were also the first really heavy band with 7 stringed guitars and 5 stringed basses. What I love with them is that they don't use ugly ass solos and they don't scream their guts out.
Undebiably, KoRn was the driving force behind nu metal's rise in the late 90s. On the scene since the start of that decade, they were a startingly unique underground phenomena whose grassroot beginnings gave the genre a fresh, DIY edge that had been lost since the rise of mainstream radio rock of the post-grunge era.
I'm sorry but since when was Korn heavy metal? I'll give them metal, but not heavy metal. This whole list is of mostly metal bands, not heavy metal. I do believe it is an inaccurate list. When you talk about new age heavy metal you think of Born of Osiris, Parkway Drive, Reflections, etc. Like even having Djent bands here would be better then the bands you are calling heavy metal in this list.
"heavy metal" is an umbrella term. It covers everyone from Korn, A7X, and Lamb of God to Sabbath, Maiden, and Metallica. Everyone on this list is a heavy metal band.
Korn &gt everyone on this list
V5 Comments
12As I Lay Dying
13
Killswitch Engage
Very original band, AND PHENOMENAL VOCALS, Great GUITAR, AWESOME Bass, KICK Ass Drums?
Need I say more?

There's a very special and unique sound and presence in every music, and it's awesome
Easily the best American metal of the 21st century
V5 Comments
14
Godsmack
Listen to I Stand Alone, Awake, Keep Away, Voodoo, Enemy, Saints and Sinners. Then listen to more of their songs after you've heard those and totally got in to them.
Should be top 10 on this list
This belongs in the top ten for sure
15
Bullet For My Valentine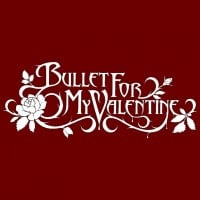 Bullet my valentine have to be fourth because most of his song kick ass
Although Bullet For My Valentine are not American.. They still need to be ranked top 3 the least.. (if not number one). They are talented musicians with a bright future..
Bullet is the best of this bands, the music is amazing
They are a awesome band and they have given me hope to be a greater person!
V6 Comments
16
Black Label Society
Zakk Wylde has to be one of the greatest guitarists in the world.
17
Mudvayne
Muvayne bad ass band one of my favorites
They say that bands lose the hard core stuff every album but I think they get better cause without good lyrics its just the same old heavy metal soun so mudvayne should be num 1
18Byzantine
19
Shadows Fall
The Modern Age Metallica. They are the closest to thrash metal in a modern sense. I don't see them as pure metalcore nor thrash. If you need riffs that you can bang your head to then this the band. They also have great solos.
Some faith in humanity is restored when I see bands like this. They aren't generic, they don't overuse the same ideas, and they have pretty good musicianship.
Best heavy speed out there

20
Tool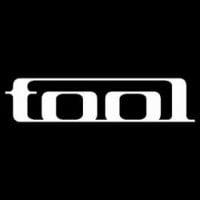 A tie between the and Mastodon for me
BAdd New Item
Related Lists

Best Heavy Metal Bands

Best Modern Heavy Metal / Metalcore Bands

Top Ten Best American Metal Bands
Most Underrated Heavy Metal Bands
List StatsUpdated 26 Nov 2015
1,000 votes
75 listings
5 years, 53 days old

Top Remixes (13)

1. Avenged Sevenfold
2. Mastodon
3. Slipknot
JamesHetfield13

1. Disturbed
2. Slipknot
3. Lamb of God
nooreldeen
1. Machine Head
2. Pantera
3. Lamb of God
PsychoSandman33
View All 13
Posts
Error Reporting
See a factual error in these listings? Report it
here
.