Top 10 Worst Children's TV Shows That Are Still Running In 2015
FrozenisOverrated
The Top Ten
1
Girl Meets World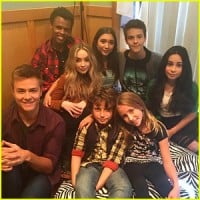 Girl Meets World is an American coming of age television sitcom. The series made its debut on Disney Channel on June 27, 2014.
You took a giant dump on Boy Meets World. Every single character on this show sucks. There are no redeeming qualities. They even ruin the original characters of Cory and Topanga. In a show that is completely character driven for it to have zero likable or relatable characters means this show should be wiped from existence. - NerdBunny
I like this show
I hate anything on Disney
I love it is the best
1 Comment
2
Breadwinners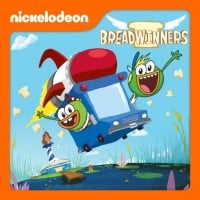 Breadwinners is a 2014 animated comedy television series produced by Nickelodeon. It is about the adventures of SwaySway and Buhdeuce, two ducks who drive in a rocket van delivering bread to their customers.
Why does nick renew their pointless shows for 666 more seasons? - FrozenisOverrated
Worse than Girl Meets World. - nelsonerica
Cartoon Network is better
This is a disgusting show
1 Comment
3
Dora the Explorer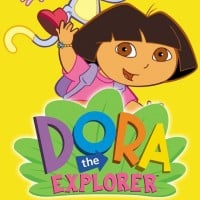 Dora the Explorer (2000 - 2019) is an American preschool educational animated TV series created by Chris Gifford, Valerie Walsh, and Eric Weiner in which Dora goes on adventures with her friend, a monkey named Boots.
This show got cancelled nearly a month ago why is it still here
This never seems to stop airing, hopefully it does this year
It got cancelled this year, but it was so popular that it got a spin off called Dora and Friends: Into the City.
This show will never stop will it? - FrozenisOverrated
2 Comments
4
Uncle Grandpa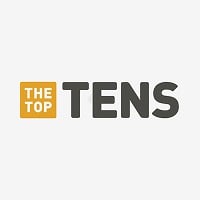 Uncle Grandpa is an American animated television series created by Peter Browngardt for Cartoon Network that premiered on the network on September 2, 2013. The series is based on Browngardt's animated short of the same name from The Cartoonstitute.
This show is just plain stupid
Don't get me started on this.
Am I the only one who actually likes it?
5
Dog With a Blog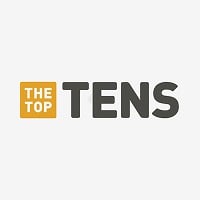 Dog with a Blog is an American television sitcom that premiered on Disney Channel on October 12, 2012, and ended on September 25, 2015. The series stars G Hannelius, Blake Michael, Francesca Capaldi, Stephen Full, Regan Burns, and Beth Littleford. The series was co-created by Michael B. Kaplan.
One of Disney Channel's worst shows.
This is the only good Disney show
6
Sanjay and Craig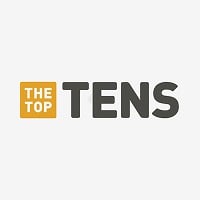 Sanjay and Craig is an American animated comedy television series that aired on Nickelodeon from May 25, 2013, to July 29, 2016, for three seasons and 60 episodes. The series is about a 12-year-old boy named Sanjay Patel who owns a talking pet snake named Craig.
This show is on Nickelodeon, not Cartoon Network. But I've never seen an episode of this show, and I never want to.
I hope this stupid Cartoon Network show gets cancelled!
It should be called Crapjay and Crap - FrozenisOverrated
Ugh, toilet humor, butt jokes, and gross out... kill it with fire..
7
Henry Danger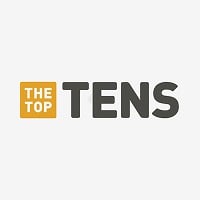 Henry Danger is an American superhero sitcom television series airing on Nickelodeon. The series was created by Dan Schneider and Dana Olsen. The series revolves around a 13-year-old boy who becomes the sidekick of a local superhero. On March 2, 2017, Nickelodeon announced that a new animated series, ...read more.
Of all the new nick shows this is probably my most hated show of all time
It is yet another sitcom Nickelodeon thought would be a hit.
I kinda like this show
I hate every show Dan Schnider produces with the exception of All That and Drake and Josh - FrozenisOverrated
8
Kirby Buckets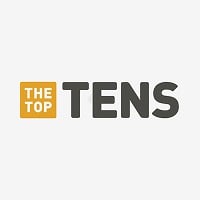 Teenage Kirby dreams of becoming a famous animator like his idol, Mac MacCallister. That may be why he is joined on his adventures by a variety of animated characters -- each with a distinctly vibrant personality -- which only he can see. Adventures take him all around his unusual town, Forest Hills, ...read more.
It's nothing but an insult to one of Disney Channel's best shows of all time, It's nothing but a character drawing rude characters with disgusting designs, such as a character with 3 butt cheeks, it's so gross, and one of the characters' friends is a fat plump tricking him into doing stupid things, Don't ever watch this pile of dogcrap.
I actually love this show! Maybe because I love art, or maybe it's because it has comedy and a good storyline.
9
Wander over Yonder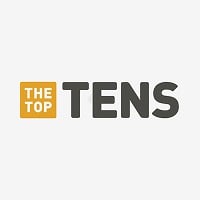 Wander Over Yonder is an American animated television series on Disney XD. Created by Craig McCracken, it follows Wander and his best friend and steed Sylvia. Adventurous and optimistic, Wander rides across the galaxy to help persons live freely, against the intentions of Lord Hater to rule the universe. ...read more.
Wander over yander is very annoying and is about a talking horse and this weird orange thing that is nice and the horse is suppose to be a bad@$$ butt kicker like can you say unoriginal pairing. Like Disney you can do a lot better see this is why I stay up late to watch Disney replay and all the old school Disney. Disney you have done better and can do better. I forgot to mention they save planets from lord hater (really?!?! ) And don't get me started on lord hater let me stop before I bore myself and whoever's reading to death.
Why is this here? This isn't a children's show, it's just a cartoon.. this show is great, it's getting a second season, this show is actually DECENT unlike most of the shows on the list.
Don't even start me
10
Phineas and Ferb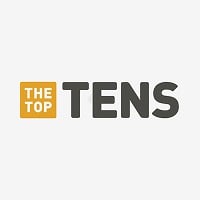 Phineas and Ferb is an American animated comedy-musical television series. Originally broadcast as a one-episode preview on August 17, 2007 and again previewed on September 28, 2007, the series officially premiered on February 1, 2008 and ended on June 12, 2015 on Disney Channel, and follows Phineas ...read more.
Um..it doesn't run anymore
The Contenders
11
SpongeBob SquarePants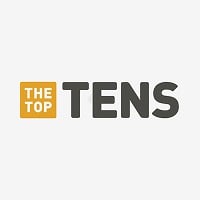 SpongeBob SquarePants is an American animated television series created by marine biologist and animator the late Stephen Hillenburg for Nickelodeon. SpongeBob is currently the most popular show on Nickelodeon, as well as the longest running show, running for 20 years, and is beginning its 12th season. ...read more.
This show used to be great, but after the first movie in 2004, the original creator decided to retire, and then the show took a spiral down to nothing but pure crap, and Nick decided to rerun the old episodes when new episodes rarely came on because the show is so popular, and Many people don't realize that the creator's decision to retire is what made it go downhill, and they also don't realize that he came back to work, and that SpongeBob got renewed for a 10th season, which will be produced in a year or two, and by the time this decade or two is over with, Season 10 will air a staggering 241 episodes (based on research), and they are expected to make season 10 the best season ever, SpongeBob is healing from the crap it went into and coming with good episodes, it is becoming once again classic and original, it doesn't deserve to be cancelled.
Hey don't be a jerk to SpongeBob
Look dude, I know hard not to hate your favorite character, but this show is really old. The creator is running out of ideas so they have to rerun it a lot. Well, do you like reruns of the same episodes over, and over, and over again? This show got what it needs, when will this show cancel?! 😩
12
My Little Pony: Friendship Is Magic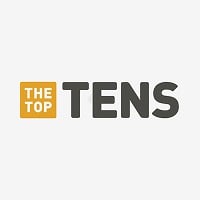 My Little Pony: Friendship Is Magic is a children's animated fantasy television series developed by Lauren Faust, produced by Hasbro Studios and DHX Media Vancouver. Despite the target demographic of young girls, Friendship Is Magic has also gained a large following of older viewers, mainly young and ...read more.
The only bad one on here!
Worshipped by the most retarded fanboys ever!
WORSHIPED BY THE MOST RETARDED FANBOYS EVER!
13
Adventure Time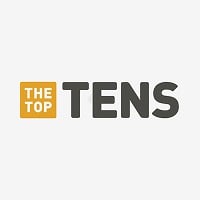 Adventure Time is an American animated television series created by Pendleton Ward for Cartoon Network. The series follows the adventures of a boy named Finn (voiced by Jeremy Shada) and his best friend and adoptive brother Jake (voiced by John DiMaggio)—a dog with the magical power to change shape ...read more.
It's the best instead! Marceline always makes me feel better
Yes! Thank you for putting this on the list, I hate this!
Marceline fans. Enough said. - RiverClanRocks
14
Star vs. the Forces of Evil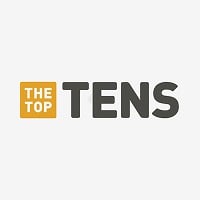 "Star vs. the Forces of Evil" is an American animated television comedy produced by Disney Television Animation for Disney XD. It was created by Daron Nefcy and developed by Jordana Arkin and Dave Wasson. The series follows teenage magical princess from the dimension of Mewni Star Butterfly and her ...read more.
I hate the theme song - FrozenisOverrated
THIS SUCKS A LOT
15
Teen Titans Go!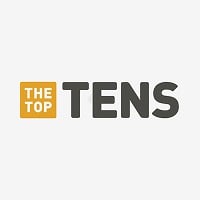 'Teen Titans Go!' is an American animated television series produced by Cartoon Network. The show follows a superhero group called the Teen Titans, and shows what happens when they go home and have silly adventures. This show is Cartoon Network's revival of the popular 2003-2006 American animated television ...read more.
This is a dishonor to the original teen titans series
16
The Thundermans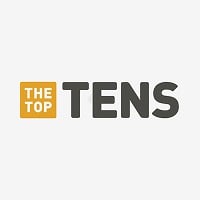 The Thundermans is an American tween sitcom created by Jed Springarn. The show first aired in 2013. This show is about a family of superheroes who have adjusted to living a normal suburban life. On July 27, 2017, Nickelodeon released a statement to J-14, stating that the series has wrapped production ...read more.
17 Mickey Mouse Cartoons
18
Nicky, Ricky, Dicky & Dawn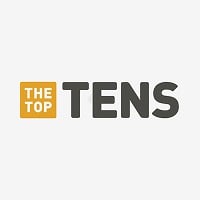 Nicky, Ricky, Dicky & Dawn is an American television sitcom produced by Nickelodeon. The series focuses on 10-year-old, later 11-year-old quadruplets Nicky, Ricky, Dicky, and Dawn Harper. They have nothing in common and often fight, but they must work together to solve everyday situations.
19
Johnny Test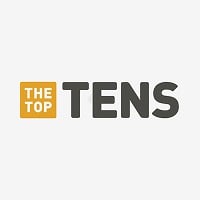 Johnny Test is an American-Canadian animated television series produced by Warner Bros. Animation, for the first season, and Cookie Jar, for the remainder of the series.
20
Arthur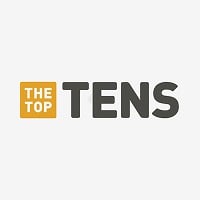 Arthur is a Canadian/American animated educational television series for children, created by Cookie Jar Group and WGBH for PBS.
Just because a T.V. series runs for a long time doesn't necessarily mean it needs to be cancelled, there are some shows out there that have been running for decades and are still good to watch, You should realize that if T.V. shows that run long turn crappy, it means that the workers weren't very creative from the start.
It was good until the flash animation started, then it became unwatchable.
This show is stupid and bad! DW is annoying and such a brat, Arthur's too smart, buster's disgusting, muffy's a brat, Francine is mean, and no cares about brain. UGH! When will this show get cancelled! 😫
21
Austin and Ally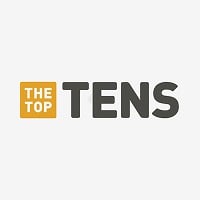 Austin & Ally is an American teen sitcom that premiered on Disney Channel on December 2, 2011, and ended on January 10, 2016. The series was created by Kevin Kopelow & Heath Seifert, the writers and producers of the Disney Channel sitcoms Sonny with a Chance and Jonas.
22
Clarence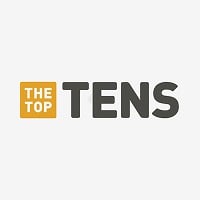 Clarence is an American animated television series created by Skyler Page for Cartoon Network. The series revolves around a young boy named Clarence and his two best friends Jeff and Sumo. Page, a former storyboard artist for Adventure Time and revisionist for Secret Mountain Fort Awesome, developed ...read more.
Better than sanjay and craig and breadwinners
It's stupid and should be number one. びぇ
23
Team Umizoomi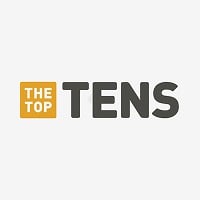 Team Umizoomi is an American computer-animated musical children's television series with an emphasis on preschool mathematical concepts, such as counting, sequences, shapes, patterns, measurements, and comparisons.
24
Dora and Friends: Into the City!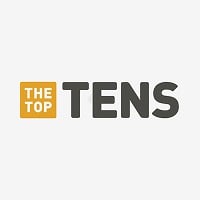 Dora and Friends: Into the City! is an American CGI interactive educational animated television series.
Dora was stupid, but This was another choice to put on another Dora, It was so popular that this aired, Nick has no care for any of it's fans.
25
Game Shakers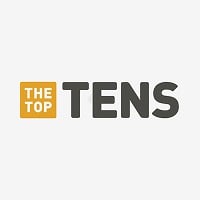 Game Shakers is an American television sitcom created by Dan Schneider that premiered on Nickelodeon on September 12, 2015. The series revolves around two seventh graders named Babe and Kenzie who start the multi-million-dollar title gaming company and who take on rap superstar Double G as their business ...read more.
Nickelodeon has made another sitcom that's crap and Nick thinks it's a success, Game Shakers has annoying characters playing fake games that don't make even a tiny bit of sense, an their age group is horrendous, and we all know that it's going to be renewed for more seasons.
26
Caillou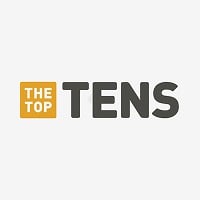 Caillou is a Canadian educational children's television series that was first shown on Télétoon and Teletoon, with its first episode airing on the former channel on September 15, 1997; the show later moved to Treehouse TV, with its final episode being shown on that channel on October 3, 2010. The ...read more.
27
Liv and Maddie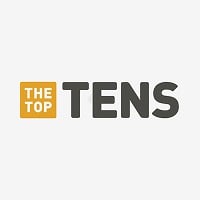 Liv and Maddie is a live-action Disney Channel sitcom that started on July 19, 2013, and ended on March 24, 2017. It is about two identical twin sisters named Olivia "Liv" Rooney and Madison "Maddie" Rooney (both portrayed by actress Dove Olivia Cameron; born in January 1996 as Chloe Celeste Hosterman) ...read more.
28
Nina Needs to Go!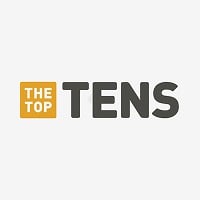 Nina Needs to Go! is a Disney Junior animated series that takes the titular 4-year-old Nina to a variety of settings like the zoo and the beach. In each location, Nina finds she "needs to go" to the bathroom after becoming too engrossed in play, and the mission is to get her there before it is too late. ...read more.
29
The Haunted Hathaways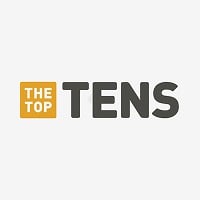 The Haunted Hathaways is a Nickelodeon sitcom television series that began airing on July 13, 2013 and ended on March 5, 2015. It tells the story of a single mother and her two daughters who move into a home occupied by three ghosts, a single father and his two sons.
30
Every Witch Way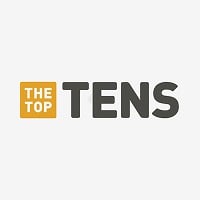 Every Witch Way is an American telenovela-formatted teen sitcom that originally aired on Nickelodeon from January 1, 2014, to July 30, 2015. It is the American version of the Nickelodeon Latin American show Grachi.
31
Oggy and the Cockroaches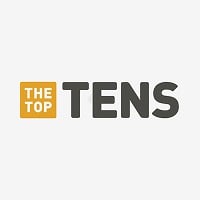 Oggy and the Cockroaches is a French animated comedy series produced by Xilam and Gaumont Film Company.
32
Rabbids Invasion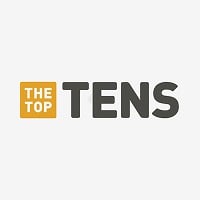 Rabbids Invasion (French: Les Lapins Crétins : Invasion) is a French/American animated television series which premiered on August 3, 2013, on Nickelodeon. The series began airing on Nicktoons during its second season in late 2015. On June 23, 2017, the series finale ended during its third season. ...read more.
33
Harvey Beaks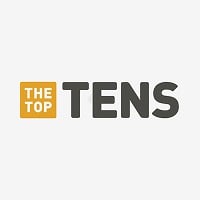 Harvey Beaks is an American animated television series created by C.H. Greenblatt for Nickelodeon. Originally announced to premiere on March 29, 2015, the series instead premiered on March 28, 2015 following the 2015 Kids' Choice Awards.
34
Blue Peter
Best T.V. show ever
35
Super 4
Worst thing ever:(:(
36
Supernoobs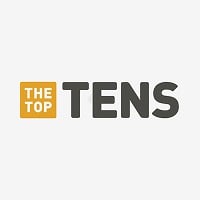 Supernoobs is an American-Canadian flash animated series produced by DHX Media for Teletoon. The series is about four kids who navigate through middle school and fight viruses as well.
37
The Amazing World of Gumball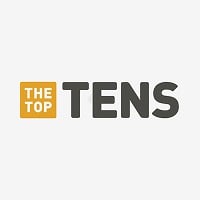 The Amazing World of Gumball is a British-Australian-German-American-Irish children's animated television series created by Ben Bocquelet for Cartoon Network.
BAdd New Item
Related Lists

Top 10 TV Shows Which Began In the 21st Century and Are Still Running In 2015

Top 10 TV Shows Which Began In the 20th Century and Are Still Running In 2015

Best Nick Shows Still Running In 2015

Top Ten Sitcoms Which Are Still Running In 2015

Top Ten Sitcoms Which Are Still Running In 2016
List StatsUpdated 1 Jan 2016
37 listings
4 years, 340 days old

Top Remixes

1. Girl Meets World
2. Breadwinners
3. Dora the Explorer

FrozenisOverrated
Error Reporting
See a factual error in these listings? Report it
here
.