Most Inappropriate TV Shows
Television shows that are inappropriate for certain ages.

The Top Ten

1 South Park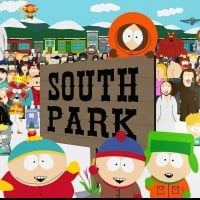 South Park is an American adult animated sitcom created by Trey Parker and Matt Stone for the Comedy Central television network. The show is about four boys, who are Stan Marsh, Kyle Broflovski, Eric Cartman, and Kenny McCormick, and their adventures in South Park, Colorado.
What? This is like, the most kid friendly show there is? There is no swearing, drinking, sex, drugs, smoking or pornagraphy! How could this possibly be #1?
Despite the fact that there may be some far more inappropriate shows (this is far from pornography shows), this is especially inappropriate. It often goes too far. This show has had the guts for a white guy to say the N word (which they actually got praised for by a black rights group), jokingly censor Muhammad, make a 9th grader eat their parents, mock Chinese censorship (which got them entirely banned from China), and make Mr. Garrison stick a rat up Mr. Slave's anus. The Woodland Critters episode is also completely disturbing, and basically got me uncomfortable.
That show is so inappropriate, there's cursing, violence, bloody gore, racism, sexual content, smoking and drugs, it's everything inappropriate you could ever imagine.
If you've ever seen the show once, you would have to vote for South Park being the most inappropriate show of all time. But it's still a great show if you like the humour
2
Degrassi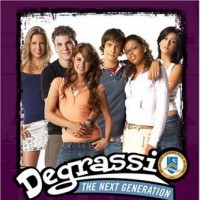 Degrassi: The Next Generation (later renamed Degrassi for seasons ten through fourteen) is a Canadian teen drama television series set in the Degrassi universe, which was created by Linda Schuyler and Kit Hood in 1979. It is the fourth series in the Degrassi franchise, following The Kids of Degrassi ...read more.
Parents should know that kids should not be watching soap operas, the melodrama involves sex and violence, which is inappropriate, Degrassi is one example.
Yes but in it's defense, Degrassi is supposed to be an educational drama series for teens so they put innappropriate things to warn people about the possible dangers of High School.
They have too much sex, and talk about life too deeply, like an adult!
Nickelodeon is involved in this show.
3
Two And a Half Men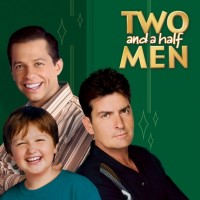 Two and a Half Men is an American television sitcom that began broadcast on CBS on September 22, 2003, and ended on February 19, 2015 after twelve seasons.
4
That 70s Show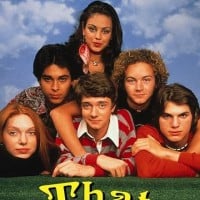 That '70s Show is an American television period sitcom that originally aired on Fox from August 23, 1998, to May 18, 2006. The series focused on the lives of a group of teenage friends living in the fictional suburban town of Point Place, Wisconsin, from May 17, 1976, to December 31, 1979.
5
Family Guy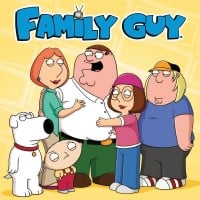 Family Guy is an American adult animated sitcom created by Seth MacFarlane for the Fox Broadcasting Company. The series centers on the Griffins, a family consisting of parents Peter (Fat, Idiotic Dad) and Lois (Nagging Bitchy Wife), their children Meg (Socially Awkward Daughter) Chris (Fat, Idiotic Son), and Stewie (Sociopathic and Genuine Infant); and lastly Brian (Anthromorphic Pet Dog). The show is set in the fictional city of Quahog, Rhode Island, and exhibits much of its humor in the form of cutaway gags that often American culture. ...read more.
Those show is inappropriate for young audiences, but not as bad as South Park, Family Guy and American Dad are equal.
That's Not appropriate show! Absolutely Not appropriate!
This show is not afraid to talk about sensitive topics.
Why are there so many baby shows on this list?
6
Breadwinners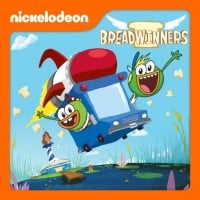 Breadwinners is an American animated television series created by Gary "Doodles" DiRaffaele and Steve Borst for Nickelodeon. ...read more.
I think for a show for children there is an awful amount of mention of the "booty." Everythromycin episode has something to do with the "butt". Furathermore, what is truly the purpose of the show. The "bread king" or whatever his name is, is half naked, that's should not be on a children's cartoon. That is ridiculous. I think the show should be shut down and that's final.
At least South Park is funny AND makes good points. This is a kids show, isn't either of the things mentioned above, and the fact that its listed as second most innapropiate T.V. show tells you all you need to know.
There's just 2 round ducks delivering bread (which is dangerous for ducks) to sick perverts, they also twerk (shake their butt), which is inappropriate for kids.
Why is this number 2? It was designed for kids
7
The Big Bang Theory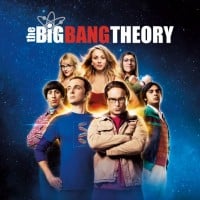 The Big Bang Theory is an American sitcom created by Chuck Lorre and Bill Prady, both of whom serve as executive producers on the series, along with Steven Molaro, and also some wasted guest stars from time to time.
8
Ren & Stimpy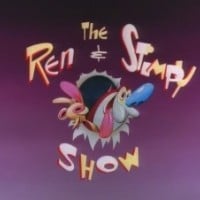 The Ren & Stimpy Show, often simply referred to as Ren & Stimpy, is an American animated television series created by John Kricfalusi for Nickelodeon.
This cartoon is not a kids cartoon, it's an adult cartoon and it needed to be sold on Spike and Adult Swim, those channels are meant for adult cartoons.
Definitely not for younger kids. I'd say it's for 11+.
9
Impractical Jokers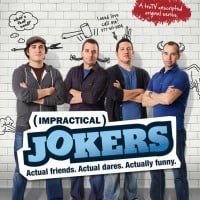 Impractical Jokers is an American hidden camera reality series that premiered on TruTV on December 15, 2011, and is produced by NorthSouth Productions.
Not an appropriate show to watch when you are young, there's inappropriate content and rude humor in every scene.
10
According to Jim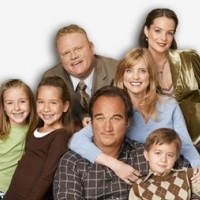 The Contenders
11
Sanjay & Craig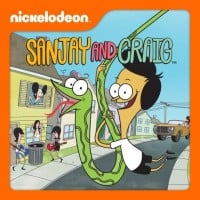 Sanjay and Craig is an American animated comedy television series that aired on Nickelodeon from May 25, 2013, to July 29, 2016, for three seasons and 60 episodes. The series is about a 12-year-old boy named Sanjay Patel who owns a talking pet snake named Craig.
This is arguably the most inappropriate cartoon on Nick, the humor is very crude and all they talk about is butts, pee and poop, which is disgusting, and flesh is often exposed, which can disturb kids, what an abomination.
This looks like bobs burgers.
In a bad way.
How the hell is this even a kids' show, this deserves to air on Adult Swim
12
My Wife and Kids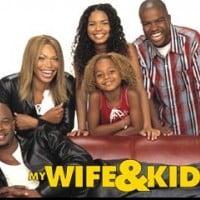 My Wife and Kids is an American television sitcom that ran on ABC from March 28, 2001, until May 17, 2005. Produced by Touchstone Television (now ABC Studios), it starred Damon Wayans and Tisha Campbell-Martin, and centers on the character of Michael Kyle, a loving husband and modern-day patriarch who rules his household with a unique and distinct parenting style. As he teaches his three children some of life's lessons, he does so with his own brand of humor. Wayans and veteran television writer/producer Don Reo co-created and executive produced the series.
It is way too inappropriate! I think they should stop the sexism.
13
Thomas the Tank Engine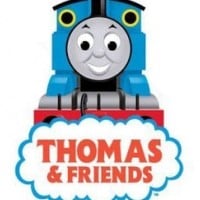 Thomas & Friends is a British children's television series. In the United Kingdom, it had its first broadcast on the ITV network in Great Britain in 1984.
This show is VERY inappropriate for both young and mature audiences!
Thomas is cool.
14
The Boondocks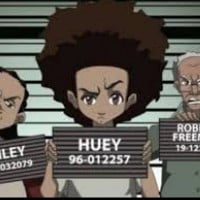 The Boondocks is an American animated sitcom created by Aaron McGruder for Cartoon Network's late-night programming block, Adult Swim. It is based upon his comic strip of the same name. The series premiered on November 6, 2005.
It's sort of inappropriate but it's a really good show. It is funny, too!
15
Squidbillies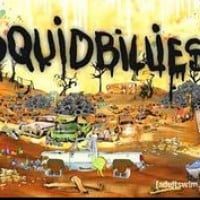 Squidbillies is an American animated television series on Cartoon Network's late night programming block, Adult Swim.
I never seen it but it HAS to be inappropriate.
Another cartoon with tons of inappropriate parts on it, almost as bad as Family Guy and American Dad
16
Tosh.0
Messed up humor, inappropriate jokes, sexism, and racism. Funny though
17
Fanboy and Chum Chum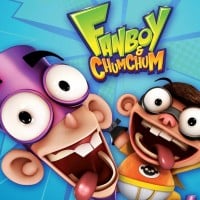 Fanboy & Chum Chum is an American 3D CGI animated television series created by Eric Robles for Nickelodeon. It is based on Fanboy, an animated short created by Robles for Nicktoons and Frederator Studios, which was broadcast August 14, 2009 to July 12, 2014 on Random! Cartoons. The series was first broadcast October 12, 2009 on Nickelodeon as a preview, then officially premiered November 6, 2009 after SpongeBob's Truth or Square.
Although not as bad as some of those other cartoons, there's still content that's not appropriate for kids, the characters act like they're on too much caffeine, and they also do potty humor.
Fanboy and Chum Chum use to give me nightmares, but l never knew why until l got older and watched it again and realized how inappropriate it is.
Me and my sister use to watch Fanboy and chum chum till 5:00 in the morning and it wasn't inappropriate show!
18
SuperMarioLogan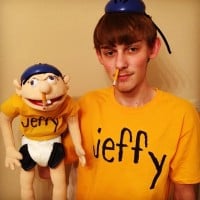 Logan Thrityacre, (born in Florida 1994-) also known as SuperMarioLogan, is an American YouTuber and puppeteer, who makes YouTube videos with puppets and plush dolls.
Just because it's a Mario plush channel doesn't mean it's kid friendly. Here are just a few examples

Racist: ' The N word is uncensored in several episodes and in Bowser Jr's cellphone, Junior prank calls a Chinese man by asking if he serves cats at his restaurant (he worked at a dry cleaner) '.

Sexist: ' The Playtime series has episodes that feature Junior domestically abusing his wife and kid '.

Religion jokes: ' In Bowser Junior's Halloween Problem, Junior insults Chef Pee Pee's Mario costume by saying that the M on his hat stands for Muslim '.

Pedophiles: ' There are like 2 or 3 of them '.

Culture: ' The "Chinese Eating Cats" is all I need '.

Bad info: ' So the Earth is flat and the Sun is a Planet? It can't be wrong cause Logan said it '.

Serious issues: ' Malaysian Airlines, Ebola, Starvation, Charleston Church Shooting. Yes, I don't think even Family Guy would make a joke about a recent attack people are still upset about '.
SuperMarioLogan is a Youtube channel, but still inappropriate. There's a lot of sexual stuff, yet little kids like it.
Found my 7 year old watching SML. Completely inappropriate. I'm pretty sure they were making fun of a character with special needs.
I was tricked into watching it not knowing it was inappropriate please never watch this show
19
House of Anubis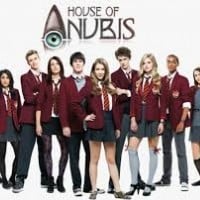 House of Anubis is a mystery television series developed for Nickelodeon based on the Dutch-Belgian television series Het Huis Anubis.
Not as bad as Degrassi, but still not appropriate for kids, it's also a soap opera just like Degrassi, it was planned to run as long as one and is presented in serial format at the same one and includes melodrama, it's better on TeenNick instead of Nickelodeon.
Should be much lower, there's very little crude humor when you compare it to most of the shows higher on this list, more like close to last place.
It looks like a cheesy tween rip-off of Harry Potter.
20
Game of Thrones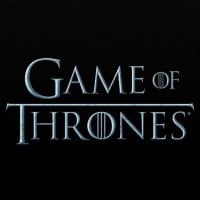 Game of Thrones is an American fantasy drama television series created by David Benioff and D. B. Weiss. It is an adaptation of A Song of Ice and Fire, George R. R. Martin's series of fantasy novels, the first of which is titled A Game of Thrones.
This show is great, but there is a lot of sexual content and violence. The Red Wedding is extremely gruesome and violent and possibly scarred some fans. The deaths are over the top and the sexual content is sort of unnecessary.
My mom told me that this show has naked people. It should be higher. Why is breadwinners even on this list?
There is graphic sexual content, graphic deaths, and other things.
How is this bellow Thomas?
21
Happy Tree Friends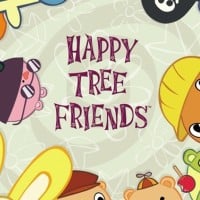 Happy Tree Friends is an adult animated flash series created and developed by Aubrey Ankrum, Rhode Montijo, Kenn Navarro and Warren Graff for Mondo Media.
It may look like a cute, happy kids T.V. show but instead it's a violent, crazy T.V. show with animals murdering each other and making the forest full of blood and guts.
This was a mistake to watch this. I was disgusted at how gruesome this was. This looks like a kids show, but it is far from it. It goes from TV-Y7 to TV-MA pretty quickly.
This is way more inappropriate than South Park. See some clips, they're so bloody and gory and more inappropriate than Game of Thrones and other shows.
The goriest, scariest thing I've ever seen.
22
Drawn Together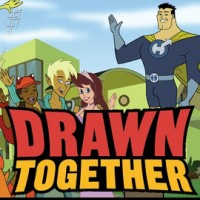 Drawn Together is an American adult animated sitcom which ran on Comedy Central from October 27, 2004 to November 14, 2007. The series was created by Dave Jeser and Matt Silverstein, and uses a sitcom format with a TV reality show setting.
This show is even more inappropriate than South Park and Family Guy combined.
It is inappropriate but it suppose to that what make it funny.
If South Park was more inappropriate and wasn't made of paper.
When you make South Park look tame, you know you're filthy.
23
The Suite Life of Zack & Cody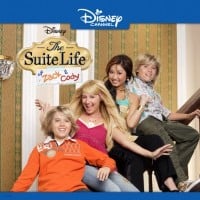 The Suite Life of Zack & Cody is an American sitcom created by Danny Kallis and Jim Geoghan. The series was first broadcast on Disney Channel on March 18, 2005, with 4 million viewers, making it the most successful premiere for Disney Channel in 2005. It was one of their first five shows available on the iTunes Store. The series was nominated for an Emmy Award three times and was nominated for a Nickelodeon Kids' Choice Award three times. The show was also a long-standing staple of the now defunct ABC Kids Saturday morning block on ABC. ...read more.
This show isn't really appropriate, there are stereotypical characters and a hint of toilet humor.
24
George Lopez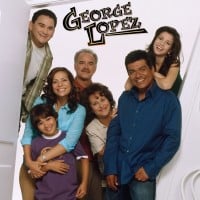 George Lopez is an American television sitcom that aired from 2002 to 2007. The show stars comedian George Lopez as a fictionalized version of himself, navigating family life and work challenges. The series was notable for its predominantly Hispanic cast and for exploring issues relevant to Latino culture in America. George Lopez was praised for its humor, cultural representation, and strong performances, especially by Lopez himself.
25
Robot Chicken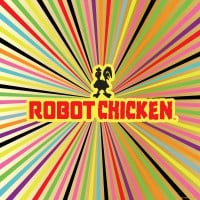 Robot Chicken is an American stop motion sketch comedy television series, created and executive produced by Seth Green and Matthew Senreich along with co-head writers Douglas Goldstein and Tom Root for Adult Swim.
It kills cartoon characters people love!
It has allot of bad words!
PSearch List