Greatest Asian Hard Rock/Metal Bands
This list is a list of greatest Asian hard rock and metal bands from Asia .While about metal and hard rock bands of Asia most of the prominent bands are from Japan .So I had to add a lot of Japanese metal bands


Anyway add more if you like .

The Top Ten

Artcell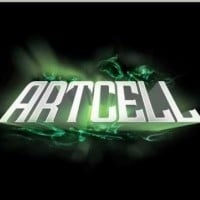 Artcell is a Bangladeshi progressive metal band formed in October 1999. According to The Daily Star, a leading English national daily, Artcell is "one of the leading bands of the country".
I have always been a big fan of Artcell. Every song of Artcell is in my blood.
Asian progressive metal band from Bangladesh
Proud to see artcell here.. I love all their songs
Artcell is the best band rock metal band in asia
X Japan

X Japan is a Japanese heavy metal band from Chiba, formed in 1982 by drummer Yoshiki and lead vocalist Toshi.
Asian heavy metal band from Japan.Probably most famous in Asia.
Boris

Boris is a Japanese experimental band formed in 1992 in Tokyo and composed of drummer Atsuo Mizuno, guitarist/bassist Takeshi Ohtani and guitarist/keyboardist Wata, with all three members participating in vocal performance.
Asian metal band from Japan
Warfaze

Warfaze is a Bangladeshi hard rock band. ...read more.
Warfaze is one of the best band from Bangladesh. Their music and lyrics are really unique.
Most unique and metal rock band is Warfaze in Asia and Bangladesh.
Best Metal and rock band in asia for all time.
Asian hard rock/metal band from Bangladesh
Dir En Grey
Asian metal band from japan
Aurthohin

Aurthohin is a Bangladeshi hard rock and metal band formed in 1998 by bassist, singer and songwriter Sumon. He is the only founding member still with the band. Aurthohin are known for their mix of melodic acoustic numbers and extremely heavy metal numbers in their albums often containing lots of bass ...read more.
Asian hard rock/metal band from Bangladesh
This band has the best bassist undoubtedly
Iove this band
My favorite band Aurthohin 🖤🤘
Loudness
Asian heavy metal and hard rock band from Japan
Tang Dynasty
Asian heavy metal/rock band from China
Blood Stain Child
Asian Metal band from Japan
Love Runs Blind (LRB)

LRB is a Bangladeshi rock band founded in 1991 by guitarist Ayub Bachchu. The group consists of Ayub Bachchu, Swapan, Masud and Romel.
Ayub bacchu is one of the best guitarist in all over the world
The Contenders
Underside
Perhaps the best metal band in the current scene.
Nemesis
BABYMETAL

Babymetal is a Japanese metal idol band. Their line-up consists of Suzuka Nakamoto as "Su-metal", Yui Mizuno as "Yuimetal", and Moa Kikuchi as "Moametal".
Powersurge

One of the most popular thrash metal band in Asia🖤
Fossils
Band based on Kolkata. rupam islam is the lead singer of this band.
yes, The king of bangla rock in India
Ashes
Medicine of my feelings
Junoon
Junoon or Strings from Pakistan. No Comparison. They weren't copycats like the rest, they were legends in their own. Pakistan seems to have the majority of stake in cultural musical talent globally.
Junoon is, without any doubt, the best rock band of asia ever
Pakistan most famous band and South Asia's biggest band
One of the best rock bands I ever met across
Mezarkabul

Mezarkabul (formerly known as Pentagram) is a Turkish metal band formed by Hakan Utangaç and Cenk Ünnü.
Great recommendation from my friend Metal_Treasure. Check out also;
Şeytan Bunun Neresinde, Bir, In Esir Like an Eagle, Behind The Veil, Unspoken, Lions in a Cage, For Those Who Died Alone.
Metal from Turkey. My fave song is Bu Alemi Gören Sensin.
System Of A Down

System of a Down formed in 1994 as an Armenian-American Alternative Metal group from Glendale, California. The band name is sometimes shortened to System or SOAD. ...read more.
They're armenian so yes
Are they Asian?
The GazettE

The Gazette, originally known as Gazette, is a Japanese visual kei rock band from Kanagawa formed in early 2002. The band is currently signed to Sony Music Records.
Asian hard rock band from Japan
My First Story
Deadsquad
Technical death metal from Indonesia
Very brutal band
Maximum The Hormone
Monster energy hosted this
Iron Cross
Iron Cross is a rock music bands base in Myanmar formely known as Burma. They have 4 main singers Lay Phyu, Ah Nge, Myo Gyi and Y Wyne. The band is now 26 years in active and number 1 rock band in Myanmar.
Orphaned Land
PSearch List