Best Bassists Ever
List of the Top 10 Bassists. Add your bassist here....
The Top Ten
1
Cliff Burton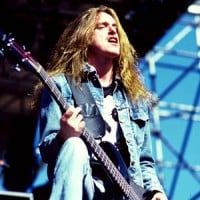 Clifford Lee "Cliff" Burton (February 10th 1962 - September 27th 1986) was an American musician, best known as the second bass guitarist for the American thrash metal band Metallica, recording three studio albums. He died in 1986 after getting crushed by a tour bus in Copenhagen whilst promoting Metallica's ...read more.
R.I. P
I like Zombie-man and Trujillo, but no one can ever be as good as Cliff was...

Cannot the Kingdom of Salvation Take Me Home

R.I.P.
Bass god- listen to the solo he does on 'Kill 'em All', then tell me he doesn't deserve to be here!
Calling a bassist best of the world based on a solo makes you lose all credibility.
He is easily the bast bassist in the world because he has fingers like picks! No wait... THREE PICKS! Like Kirk Hammett said.
Posting a band member's opinion on another band member isn't exactly the best way to express your opinion. - HiBye
Cliff Burton is the reason I love and play bass, and he's my inspiration and all time favorite bass player. No, he's clearly not a god, but he's certainly one of the greatest. I don't think we will ever be able to pick the best bassist because each one brings something unique to their particular style of music and their band. But personally, Cliff Burton, Geddy Lee, Paul McCartney, Flea, and John Deacon are my favorites. I'm not saying their the best, because I can't pick that, there's too many good bassist out there. But out of anyone I think Cliff does deserve the #1 spot. He dedicated his short life to bass. He practiced for 4 hours every single day. And he was so knowledgeable of music. Many people think because he played metal that he was a dumb pothead who just followed the guitarists with his basslines. But that's not always that way. Sometimes he WAS the guitar like in For Whom The Bell Tolls. Sorry for the rant, I just thought I'd put my opinion out there. R.I.P. Cliff ...more
457 Comments
2
John Entwistle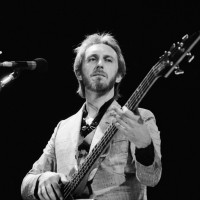 John Alec Entwistle, was an English singer, songwriter, composer, musician, film and music producer. He is mostly known as the lead bassist for the rock band The Who.
Come on all you kids who vote on these lists... Look for John Entwistle on YouTube. See the magic he does. There's even a video taken from a cam fixed on the neck of his guitar just to show people what's going on. The man does things with his fingers that, well, are not supposed to be possible. Love you John, rest in peace.
Entwisle is a god, and that's as plain as that. So many good bass players, still, in what he did, he has shown mastery and virtuosity beyond understanding. That guy never needed to do antics on the stage. Calm and composed at all times, he lets his fingers talk for him. God knows how many times he had to pick up the whole rhythm section in show because Keith Moon was busy doing something else than playing.

Not present on this list, but should be: Paul McCartney, a truly under-rated bass player; Tony Levin, an amazing session bassist besides playing with King Crimson, Chris Squire, who did incredible things with his Rickenbacker and showed what amazing varieties of tones you can get from that instrument. And Jaco Pastorious, from Weather Report among others. Stanley Clarke, from Return to Forever and others. Peter Hook from New Order. And yes, Myung from DT. JPJ from LedZep. But there are too many...
! How in the hell is John Entwistle 4th on any list? This is one of the greatest rock bassists of all time we are talking about here.

Geddy Lee is ranked #1 and I can get behind that. When you concider that Lee sings lead vocals, plays keyboards and is still arguably the best bassists in rock music, he clearly deserves the top spot, but Geddy Lee has always sighted John Entwistle as his main inspiration and you can certainly hear John's influence in many of Geddy's favorite riffs.

Geddy took much of what he learned from John and brought it more to the forefront by using the tools he learned from another of his inspirations, Chris Squire. Geddy began using a Rickenbacker bass and round wound strings to replicate Squire's sound.

Much of the early Who music drowns out Entwistle's awesome bass riffs because he was using flat wound strings and his quick triplets were often lost as a mumbled growl, rather than a crisp sound making those riffs pop.

Much of the ...more
First of all, just because Rolling Stone readers think "The Ox" is the greatest bassist of all time means nothing. All it proves is that a lot of people like The Who and have heard time and time again about how great "Thunderfingers" is.

The thing is, he's just not all that great when compared to the players who came after him (who he no doubt influenced). Don't get me wrong, back in 1965 he practically revolutionized bass-playing, and for that he deserves great respect. He's probably influenced more bassists than everyone else on this list combined. However, compared to someone like Geddy Lee or Cliff Burton, he feels outdated. Yes, he can play very fast pentatonic licks, and generally speaking, his bass lines are better-than-average, if a bit busy. But better than Geddy or Cliff? No (in either category). I've already stated that I believe Geddy to be the greatest, even if he's not my favorite, and Cliff Burton...just wow. Technique like you cannot believe coupled with ...more - shredmaniac
267 Comments
3
Geddy Lee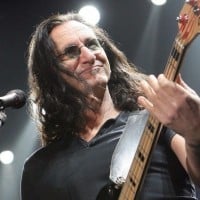 Geddy Lee Weinrib, known professionally as Geddy Lee, is a Canadian musician, singer and songwriter best known as the lead vocalist, bassist, and keyboardist for the Canadian rock group Rush.
Yes best ever! And rush have the best drummer ever too!
When discussing "The best 'x' of all time" lists, I think people rarely TRULY assess the bassist position in a band. The lists for best guitarist or drummer (albeit the ORDER rarely exactly the same), typically have the same names in the top 10.

But with bass guitarists, people tend to know the name of the bass guitarist of their favorite band & go
with that person. THAT'S A SHAME!
"Inspirational" is one thing (& definitely should be considered), but proficiency, skill, creativeness, & style are the real indicators to examine. Not to mention the genre of music they play may or may not grant them certain "latitudes" to show off their abilities!
But when a particular musician can portray &/or excel in ALL of these... There's your winner!

EXAMPLE: Ringo Starr... Inspirational? YES! Greatest drummer? Not EVEN close! With that said... Mike Dirnt, Cliff Burton... Inspirational? NO question! Best bassist? Come on!

Now on with my ...more
I'm so glad you included Les Claypool. No one gives him enough respect. Also, I agree with every point you made here.
Um... Ok, this is confusing, first of all, Cliff Burton was a good bass player, but he wasn't that great, second of all, how is some weird dude named Tetsuya Ogawa above Geddy Lee? , and third of all, all the dudes above Geddy Lee, currently just have to play bass, Geddy Lee can sing, play keyboards, AND play bass
My opinion is Geddy Lee is the best bassist ever and he deserves to have 100% instead of 4 why do people think he is not the best.
404 Comments
4
Flea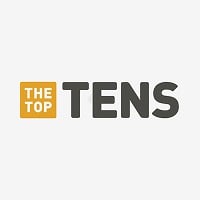 Michael Peter Balzary (born October 16, 1962), better known by his stage name Flea, is an Australian-born American musician, best known as the bassist, a co-founding member, and one of the composers of the rock band Red Hot Chili Peppers with whom he was inducted in 2012 into the Rock and Roll Hall ...read more.
I've been playing bass all of my live and I never stop learning new things of him
In my honest and personal opinion Michael 'flea' balzaray is the best bassist ever because of his technique and his style. Don't get me started about sound because what I have too say would be too long too read but short and simple flea has a sound no one can beat. He keeps the best beat and has the best slap. End of story
Unbelievable the things he can do with a bass guitar. Revolutionized the bass several time. Basically founded the slapping technique and with one of the best bands in the world now
Are you kidding me? I just saw the tokio hotel bassist at number 2 while flea is at number 3 and I would very much like to ask you people.. WHAT? First of all flea has been around for more than 20 years and has provided so much to the musical industry with his unique talent(s). Secondly his live performances are all so eargasmic and wonderful to listen to provided you have at least some musical taste.

He's also a superfun guy to hang out with from what I have seen on some youtube videos. But the main reason I'm here is to tell you fanboys you jog off outta here since most of the comments I've seen talk about how beautiful a bassist is or how great his offstage life is when that has nothing to do with how great a bassist or some other musician is! The end..

I'm gonna go watch some flea videos.
363 Comments
5
John Paul Jones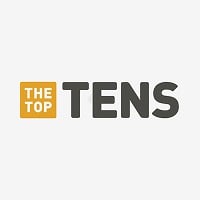 John Baldwin, better known by his stage name John Paul Jones, is an English multi-instrumentalist, songwriter, composer, arranger and record producer. He is best known as the bassist for the English rock band Led Zeppelin. ...read more.
Should in Top 5. Backbone of greatest rock band of all time. Totally understated and overlooked.
Without John Paul Jones, Led Zeppelin wouldn't be the powerhouse that they are!
It would only be Zeppelin instead of Led Zeppelin.
Should in top 10.
Many bass player influenced by him,
flea, geddy lee, and many more..
If every bassist on this list voted for the best then John Paul Jones and James Jamerson would be taking the cake.
142 Comments
6
Steve Harris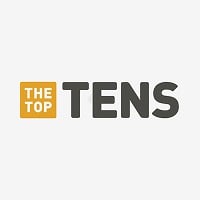 Stephen Percy "Steve" Harris is an English musician and songwriter, known as the bassist, occasional keyboardist, backing vocalist, primary songwriter and founder of the British heavy metal band Iron Maiden.
I don't even know where to start, the technique, the speed, the fact that a bass guitarist is the frontman of the greatest band in history just makes me wonder why not everyone is voting for this man of british steel. I think cliff burton gets many sympathy votes due to his early passing, but he was NOT a better bass player, he was not a better songwriter (harris has written and co-written over 90% of maidens songs)and no one has ever had a stronger passion than steve. I hope people read this comment and consider voting and listening to one of the great men of metal.
The band would not be the same without him, and that's saying something. - PewPewAssassin
Cliff was only decent. Steve Harris has co- written 120 songs out of the 150 Maiden songs and out of them 57 of them are solely written by Harris.
Steve Harris IS Iron Maiden. Cliff Burton was never Metallica.
Phantom of the opera licks are simply awesome, as all have noted his speed is simply stupefying. Could be wrong but it seems as if the whole band is following the tempo that he's laying down. Absolutely fantastic
Not only is he the great composer behind 90% of Iron Maiden's music and words (either as composer/co-composer) he's also a damn good and very influential bassist. He has come up with a lot of memorable and incredible bass lines such as the ones in "Wrathchild", "Powerslave", "The Phantom of The Opera", etc. His speed is incredible even though he hardly uses a pick and he's got a natural knack for making great melodies. Also, that galloping style. You can try to play his songs, but it won't sound the same. His style of playing is unique to him.

Usually, the bassist would be the cool, relaxed guy hanging at the back of the stage because let's face it, the bass doesn't really have a reputation for being a flashy-sounding instrument (unlike the guitar), but the fact that Steve is the commanding force at the very front of Maiden is a testament to his incredible skill as a bassist. The sound of his bass even manages to push through Maiden's heavy guitar trio without him ever having ...more
283 Comments
7
Les Claypool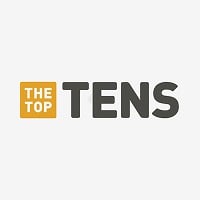 Leslie Edward "Les" Claypool is an American musician, singer, songwriter, composer, author and actor best known as the bassist and lead vocalist of the band Primus.
JOHNNY CHRIST BEING BETTER THAN LES CLAYPOOL IS THE MOST ABSURD THING I'VE EVER HEARD! IT'S UNACCEPTABLE!
You can't tell me that a man who plays a 25 freat 6 string fretless bass, and TAPS most of it WHILE SINGING at such a rate most other bassists can't compete with, isn't number one
Even Metallica, after newstead quit admitted he was better then anyone they had ever seen while he auditioned for them. He wasnt given the job because he was "too good"

Les Claypool all the way
Hands down the most talented bassist to ever pick up an instrument, Entwistle is his closest competition...
I personally disagree with the existence of these kinds of lists, I don't think that there's a way to say who is the better human doing something of all time. It's even weirder to do that in a wide and deep area, like music. I mean, you might play with a flawless technique, or you may be a very original and unique bass player. But, what makes a playee better than the other one? I know like ordering and ranking every field of our lifes, but some people take these kind of tops very seriously. I've chosen Les as the best bast player, not because he's the best, but for me the most talented. He is a very unique bassist, and he plays weird bass lines in a 6-strings bass while singing.
289 Comments
8
Geezer Butler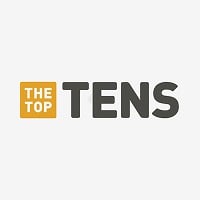 Terence Michael Joseph "Geezer" Butler is an English musician and songwriter. Butler is best known as the bassist and primary lyricist of heavy metal band Black Sabbath.
This guy created some of the hardest riffs that are still used and modified today. He deserves Number one
God This People Need Some Knowledge. Butler is the greatest bassist of all-time. This is Geezer we are talking about should be 1. This is Geezer we are talking about should be 1. This is Geezer we are talking about should be 1
Geezer Slaps That Bass Like A Madman He Should Be #1 - OzzyVanHalen
Butler is the greatest bassist of all-time. Listen to Sabbath's Heaven and Hell album if you want to hear how a bass is supposed to sound. - hardrockfanatic
49 Comments
9
Paul McCartney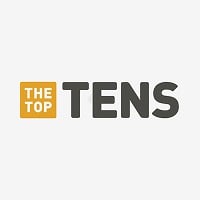 Sir James Paul McCartney is an English singer-songwriter, multi-instrumentalist, and composer . With John Lennon, George Harrison, and Ringo Starr, he gained worldwide fame with the rock band the Beatles, one of the most popular and influential groups in the history of pop and rock music .
it is arguable whether Paul McCartney is the best Bass player ever. What is beyond dispute is the fact he is the Greatest of all time. Who else can claim
i) To have been around (And still gigging at the highest level) for five decades
ii) Will go down in musical history as one of the greatest composers of all time. Up there with Beethoven, Chopin, Brian Wilson, Lloyd weber et al
i) Has probably made more money than the rest put together.
iv) Has been knighted 'Sir Paul McCartney' by the Queen for services to music
v) Has met and entertained Kings, Queens, Presidents, Mandela etc (And impromptu free gigs at his local pub in England)
vi) His music will still be around in 100, or 1000 years time
vii) Is the most recognized, worldwide of any on this, or any other musical list you care to come up with. Before you argue with this, get a list of names or photographs of your top 10, 20, or 100 of top bassists and show them to the first random 10 people you meet. Check ...more
About all of this stems from his singing and just from being in The Beatles. - DragonSlayer5279
Jimi Hendrix called Paul his favorite bassist of all time. More finger dexterity than any of the names mentioned here. Just listen to his performance in "Something"
To start with only electric basses are featured (Sting).
To be good on a bass or any guitar you first need to become a luthier.
Why? About 99% of all the guitars hanging in a guitar shop are junk until a luthier fine tunes them for nut and bridge heights, string gage, and intonation ( when you play an open string then fret the 12th fret - both must be in perfect tune). A dud will be flat open and sharp at the 12th fret or the reverse). If you try to sing with one of those your career will come to a grinding halt.
An example of this is the SJ-200 Gibson acoustic guitar I bought last month (retail $6,499.00). When I got it home and tried it, it was junk. Your fingers would be bleeding in 5 minutes and the thing was nearly impossible to play without pain. It took a week of adjusting the neck rod (neck bow), filing the nut with.010,.014..022,.032, and.047 nut files, sanding the bridge, and tweeking the intonation to get it perfect. Today it plays butter soft and in perfect tune ...more
McCartney is one of the most influential and innovative bass players of all time. Practically all of the others listed here are directly or indirectly influenced by McCartney's clever bass lines. His sense of melody really gave the bass lines their own soul and completely changed the songs. His sense of timing created some really classic riffs. Listen to "I Want You (She's so Heavy), "Only a Northern Song", "Something", "Rain", etc... Awesome stuff. He proved that Bass lines don't have to be an afterthought and follow the base chords.

Some of these others above Macca are silly. I like Green Day, but come on. Dirnt is no McCartney. And James Jamerson at #58? That pretty much invalidates this list.
185 Comments
10
Roger Waters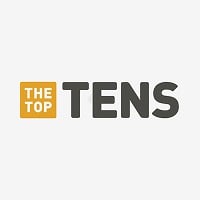 George Roger Waters is an English singer, songwriter, multi-instrumentalist, and composer. He is mostly known for being the secondary lead vocalist and bassist of Pink Floyd.
Him, john entwistle and john paul jones should be on the top 5 with cliff burton! - abbytoledo1293
Roger waters made some of the most memorable bass lines ever. So in that case he is better than john paul jones, but not as good as john entwistle. He just sounds better on bass than anyone else because he digs into your soul. Just listen to Money, Time, Childhood's End, Comfortably Numb, Another Brick In the Wall, Echoes, and Let There Be More Light. He is SO unique.
The Real 60s Hard Rock/Psychedelic/ Blues All-Star Band=Waters is the best bass player in many ways on several dimensions! Hendrix and Clapton on lead and guitar, Page on 12-string, sitar, and other instruments. Perhaps double drummers are needed: Bonham & Baker. Organ: Arthur Brown. Cow Bell: Iggy Pop of course. Lead singer: Morrison. Back-up Chorus: Jagger & Bruce & Burdon & Plant & Winwood. Writers: Lennon & McCartney & Davies. Female Dancers: Slick & Joplin. Now for some soul …?
Money, another brick in the wall, comfortably numb. Yeah, roger waters is one of the best, under cliff burton and steve harris - pauler94
69 Comments
The Newcomers
? Nicholas O'Malley
The Contenders
11
John Deacon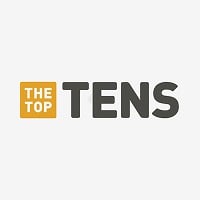 John Richard Deacon (born 19th of August 1951) is a retired English musician, who is best known as the bassist for the rock band Queen.
Grossly underrated. His bass parts are like little stories, yet he never gets in anyone's way. With all the guitars and vocals going on, he finds the spaces and plays basically what he wants. He's loose, fluid, and quite busy at times, but I can't find one song where he stepped on the vocal or guitar parts.
Underrated as anything! If anyone is asking just play 'Another One Bites The Dust' or 'Under Pressure' in a group of people and I'll bet most people with recognising the rhythm and start bopping their heads along immediately. Plus he wrote many of Queen's best songs such as 'I Want To Break Free', 'You're My Best Friend' and of course 'Another One Bites The Dust'. He deserves to be much higher on the list!
Someone wake up the world and knock Paul McCartney off of the 8th place label. Don't get me wrong, I have nothing against Paul or The Beatles, it's just John deserves more than 13th place. He deserves 8th, if nothing. Most people forget that he was the mastermind behind the most iconic bass lines from "Another One Bites The Dust," and "Under Pressure." Vanilla Ice definitely agrees with my feelings about the fantastic bass line from "Under Pressure." To shorten my entire "essay" of the point that John deserves much more recognition and credit into a couple of sentences, his bass lines are very simple yet beautiful, that's the best kind of beautiful; and not only were those two songs mentioned earlier had amazing bass lines but all of Queen's songs do too. I rest my case, John Deacon truly is one of the best bassists the world will ever be able to be lucky enough to have hear; and douse into a whole 'nother world while listening to John's simple yet beautiful bass lines.
His baselines are impeccable. For me he is simply the best and my favorite figure in rock. His parts in songs from somebody to love, another one bites the dust, under pressure and many more songs are too cool! Queen wouldn't be my favorite band if it weren't for him.
182 Comments
12
John Myung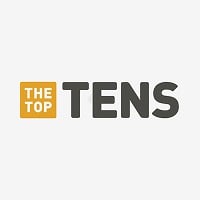 John Ro Myung is a Korean-American bassist and a founding member of the progressive metal group Dream Theater. He is one of the two longest-serving members of Dream Theater along with John Petrucci.
Technically PERFECT! He's the best, no doubt about it... I'm surprised they put him in 23rd position. Why is metal always be number one?
It's surprising why the LORD of technical bass playing has a really low vote. He deserves to be on the TOP! Guys we need to open up our ears and listen to every note he nails.
We all know that cliff burton is first but second is john myung he's a genius
Not every bassist actually firmly nails their notes right at this speed. Listen up peeps
115 Comments
13
Billy Sheehan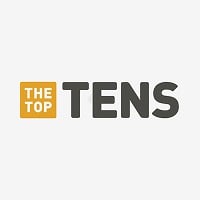 William "Billy" Sheehan is an American bassist known for his work with Talas, Steve Vai, David Lee Roth, Mr. Big, Niacin, and The Winery Dogs.
This list is crazy. He should at least be in the top 5. Looks like bands that are popular even though have good but not virtuoso bass players (guns roses, Kiss, Cheap trick, Journey, etc. ) seemed to be listed high based off of people just liking those bands. Billy along with John Ro Myung, Mark King and stanley clarke deserve to all be pushed up to the top ten. Also I didn't see him on the list bu Stu Hamm also should be on the top of
This list. Don't believe me? Do some youtube searches of some of these guys in action and you will no doubt change you mind.
There was nothing like Talas before Talas. What on earth is that guy doing on that bass? Billy is a pioneer.
Why is he not top ten? Compare his solos to anyone else and he will beat anybody.
Fantastic! Have you been to a concert of the Mr. Big? When a bassist takes the luxury of having his solo, the guy has to convince. See and hear Billy Sheehan is to have a bass lesson like no other because he abuses his unique technique. But I do not need to be here saying this. Someone who understands to know the guy is a monster.
52 Comments
14
Chris Squire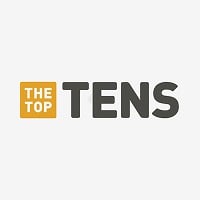 Christopher Russell Edward Squire was an English musician, singer and songwriter. He was best known as the bassist and founding member of the progressive rock band Yes.
If you saw Squire live in concert you would realize that he needs to be much higher up on this list. I would have to think at worst he would be in the class of the top 20 bassists, but I guess when you play in a Progressive Rock band, you cannot stack up to the likes of a P-Nut or a Mikey Way. I like Journey, but come on... Valory is no Squire.
There will be no other like Chris Squire... His style is unique, and almost, if not impossible to copy. He is a Musicians...a real Musician. Definitely should be at the Top of the list. Ask Geddy Lee who his influence was, and what made him take up the bass.
When will people realize Chris Squire is just as good as Geddy Lee... One of the most iconic and best bassists of all time... I mean both ofc... - MaxPap
Chris Squire is number 1 while Les Claypool should be number 2.
81 Comments
15
Jack Bruce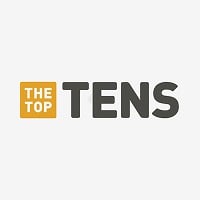 John Symon Asher "Jack" Bruce was a Scottish musician, singer and songwriter known primarily for his contributions to the British supergroup Cream, which also included guitarist-singer Eric Clapton and drummer Ginger Baker.
Cream live said it all. Jack was on Top of the World.
The Greatest! Should be #1. He was innovative, particularly when paired with Clapton their 3 piece banded sounded like 4 or 5 pieces. He was one of the few rock bassists playing "lead bass" at the time, borrowing from jazz greats. He should be closely followed by McCartney and Squire!
Family, what more can I say!
Jack is the master. His incredible playing and ground-breaking sounds have influenced many of the other bass players listed here. His constant growth and change and adaptation to new ideas is apparent in everything he plays. His song writing and collaborations are always unique, powerful, and intriguing. And he's still playing in many different venues and bands. Spectrum Road, his tribute band to Tony Williams, has won best jazz album of 2012 from many publications. The 'old soul' of the bass.
47 Comments
16
Lemmy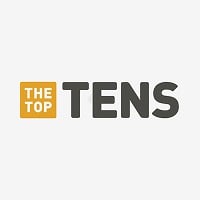 Ian Fraser Kilmister, known as Lemmy, was an English musician, singer and songwriter who founded and fronted the rock band Motörhead. He was a bassist and a singer known for his raspy voice. He died in 2015 from cancer and other health problems.
Not only is Lemmy a ' God! He is the most genuine Rocker there is. His style is Rythme Bass with a Punch in the face. He is completely part of all of the songs that Motorhead make and to top it off he has influenced everyone in the metal scene. This still living legend needs to be way up there I mean come on! Johnny Christ From "Avenged Sevenfold" is Number 7! I'm sorry but he does not even belong... it should be Cliff Burton, Geddy Lee, Flea, Steve Harris, John Entwistle, Les Claypool, and Lemmy KILL-MASTER! Speed, Sex, Whiskey and Rock N' Roll!
Why the hell is Lemmy not #1, he's an amazing bassist. Listen to the Ace of Spades and say he doesn't belong in the top ten
Other people might have been better at playing, but Lemmy rocked harder than many other bassists dared to dream. Face of true speed metal and a complete badass. Ian may have passed on, but Lemmy is forever making the world of music a better place.
What! Not even in the top 30! Lemmy should be number 4 after Cliff Burton, Steve Harris, and John Entwislte! - gibsonrock53
36 Comments
17
Jaco Pastorius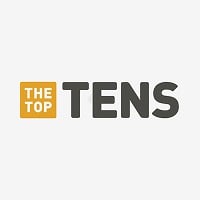 John Francis Anthony "Jaco" Pastorius III was an American jazz bassist who was a member of Weather Report from 1976 to 1981. He worked with Pat Metheny, Joni Mitchell, and recorded albums as a solo artist and band leader.
Jaco is hands-down the number one most influential, he brought the electric bass out of the box and put it in the forefront. Teen Town and Portrait of Tracy are prime examples of how bass can take over and be the leader if need be. He did for bass what Bach did for all of music: he figured the darn thing out and brought it further than anyone else has. He had incredible amounts of talent, and used 100% of it, all the time. Victor Wooten is without doubt the most innovative bass player, and most likely the best living bassist. Victor started playing bass when he was 3 or 4 years old, so he has that skill literally built into his brain. I would say Steven Bailey is up there too, along with Sheehan, Clarke, and Geddy. Also, someone needs to keep an eye on Jaco's son Felix, he might be a force to be reckoned with in the future...
I can clearly see that nobody here are bassists. James Jameron and Jaco are two very gods of bassist. I love cliff, I love him so much and I think he is one of the greatest bassists ever, but Jaco is the most inspirational and influential bassist in history, his early work at Weather Report and his solo albums inspired many bassists, and created a new paradigm of bass. Jaco should be 1 or 2 at least. You all peoples need to study about music more
Jaco would be first if people understood that jaco was the influence for every single bassist on this page
25? Green Day at 11? I guess that's what happens when anybody can vote :/ Jaco is and extremely well bass player and incredibly unique style
161 Comments
18
David Ellefson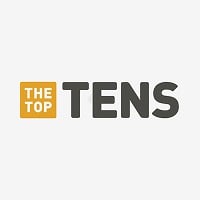 David Warren "Dave" Ellefson is an American bassist and co-founding member of the American thrash metal band Megadeth from 1983-2002 and again from 2010-present.
Put him up, man!
His solos live are the best!
Please listen to Symphony of Destruction, Trust, Peace sells, Hangar 18.
What the hell he should be at least in top 5 bass guitarists
I am sure you will change your opinion by listening to the song peace sells... But whose buying
HAS ANYONE HEARD THE BASS INTRO TO PEACE SELLS! Epic bassist, epic band
I think he deserves my vote. He is my favorite bass player. My favorite being one I listen to. I'm sure the majority can agree that one particular person is good. However, I can not agree to that if I don't actually listen to the music. I listen to David, and that is why he deserves my vote. I respect his work
32 Comments
19
Nikki Sixx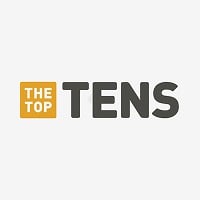 Nikki Sixx is an American musician, songwriter, radio host, and photographer, best known as the co-founder, bassist, and primary songwriter of the band Mötley Crüe.
On top of his work as an amazing bassist, he's also the main songwriter for Motley Crue. He is the twisted mind of the Crue and should be respected accordingly. For those that turn up their noses at "80's hair bands" please remember this. The most played song of 2008 was "Life is Beautiful" by Sixx:A. M. Now, where do you think they got part of the band's name? That would be from their hair band veteran bassist.
What the hell? How is Nikki only number 39?
I'm sorry, but this is just not right. Nikki is AMAZING as a bassist, I'd kill to be able to play like him. And looking up the list, I mean, My Chem is my favourite band ever, but there is no way Mikey is a better bassist than Nikki.
Move Nikki UP! - ExesAndErin
Nikki is the best bass guitarist ever, hands down! And I don't know of anyone who can out-play Nikki on the bass guitar. He's very dedicated, and anyone who can survive what he has, and be in two bands that kick ass, plus do everything else he does, deserves to be in the #1 spot! This man has been giving everything he's got for over 30 years! Come on people! Nikki deserves much more than to be 39th on this list! Let's help put him in the #1 spot!
Nikki Sixx may never be lumped in with the virtuosos of the instrument, but his leading role in Motley Crue has made him one of rock history's most noteworthy and influential players of all time. Oh yeah, dude could write great songs, too
54 Comments
20
Jason Newsted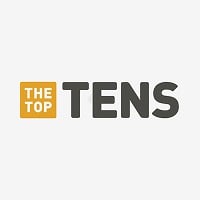 Jason Curtis Newsted is an American metal musician, known for being the third bass guitarist with the band Metallica from November 1986 until his departure in January 2001, he was also a part of Voivod and Flotsam and Jetsam.
Get him higher, people - TheDarkOne_221b
Personally I think Jason is one the best bass players ever, he just didn't get chance to show that in Metallica or Flotsam etc. Also in my opinion he is better than Cliff Burton as a "Metallica" bass player. Not take anything away from cliff his solos are amazing but his actual bass lines sounded a little sloppy for example listen to the isolated bass track for ride the lightning and compare that to say the isolated track for Wherever I may roam and you'll see what I mean. GOD BLESS JASON!
Remember his spooky performance in fade to black 1991 in Moscow can't forge that
and he also knows how to make one heck of a show
17 Comments
21
Duff McKagan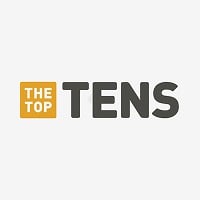 Michael Andrew "Duff" McKagan is an American musician, singer, songwriter and author. He is best known for his twelve-year tenure as the bass guitarist of the hard rock band Guns N' Roses, with whom he achieved worldwide success in the late 1980s and early 1990s. McKagan rejoined the band in 2016, following ...read more.
My favorite bassists but not the top, a lot of it is his band, but he's still awesome, go on youtube and type in slash solo, click on the one on him live in Tokyo and it starts off with a duff awesome bass solo them to a bass line
ohhhhhhh. c mon duff should be in the top 5. in his songs you can actually hear the bass. hottest bassist by the way ;)
Maybe the perfect bass tune.. Not the best technical level but definitely he has an awesome sense of bass playing and generally melody.. One of the main factors of the guns n' roses commercial and not even succes... If he's not the best bass player he's for sure one of the best bass line composer.. A bass line can't be noticed often from a not musician, duff is one of the bassists that have achieved the attention of all kind listeners with his special tone and his melodies.. You can recognise him.. In first place he's a musician and then a player
the bass line in sweet child o' mine was amazing! unfortunatley it gets ignored because of slashs equally amazing solo at the beginning
55 Comments
22
Krist Novoselic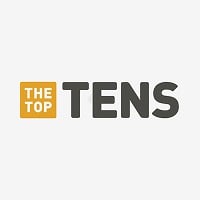 Nirvana's bassist for the entirety of their lifespan before the group was disbanded in 1994. Nowadays, Krist is a humanitarian and a human rights activist.
Most underrated bassist ever! listen to Lounge Act Great Bass Lines!
Yeah he's decent, but not technically all too great.
Awesome bassist! Should be at least in the top ten! - Miguel31
He's Krist... Obviously. Listen to sliver, and the whole In Utero album it's fantastic!
44 Comments
23
Robert Trujillo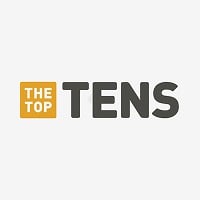 Roberto Agustin Trujillo, better known as Robert Trujillo, is an American musician known for his role as the current bassist of heavy metal band Metallica.
Robert is WAY better than most of the people on this list. In my opinion only Cliff can beat him. He is the most skilled of all of metallica's members these days, but no one seems to realize that (C'mon, Lars isn't that good at all, he just gets the job done, but everyone seems to love him). C'mon, this guy can fingerpick fight fire with fire at LIVE speed! That is something most of the guys in this list can't say. And, come on, Tokio Hotel? Seriously, thats the biggest crap out there, by far. Be smart people, and if you don't understand anything of music, get out!
This man can definitely play a bass guitar. - Userguy44
Underrated but Cliff is still better. Metallica has the best bassists. - lilrocketman
He deserves to be number two. As good as he is nobody can replace Cliff Burton. - aman28
35 Comments
24
Johnny Christ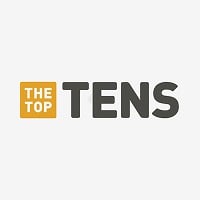 Jonathan Lewis Seward, known as Johnny Christ, is the bassist of the American heavy metal band Avenged Sevenfold. Seward is the fourth bassist to join Avenged Sevenfold in 2003, replacing former member Dameon Ash.
Save Me, Almost Easy, Nightmare. Enough said, for he's no 3. Number 1 Cliff Burton no 2 Flea.
If Johnny Christ is not moved up souly for his impeccable slap bass performance in the multiple bass solos in the song Afterlife then I will be very disappointed not to mention the millions of other great bass lines he has played like Beast and the Harlot Bat Country and Save Me. He is if not the very best a very close 2nd on the list of best bass players period. From his great jazz metal fusion playing style to his iconic stage performances he his the full package if every band's perfect bass player. He is an inspiration for metal bassists everywhere and even far after his time his name will be remembered.
A7x have amazing songs, but without the bass sound from johnny the songs are incomplete. GO A7X best band ever all the members are amazing musicians.
It's just like the Synyster Gates effect, bass is easy to pick up and play but it is extremely difficult to master. Johnny Christ is pretty close to doing that, whether playing with a pick or plucking, he's just great. Listen to him on "Nightmare" but then go to "So Far Away" or "Seize the Day" and he can slow it down and still play great. Keep him away from the microphone though.
80 Comments
25
Victor Wooten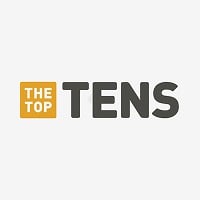 Victor Lemonte Wooten is an American bass player, composer, author, producer, and recipient of five Grammy Awards.
I can't believe that most of the people on this survey have no appreciation or understanding that Victor Wooten should be at the top--not far down on this list. The others who voted for Wooten and left comments--I thank you. The only thing I might add is that Vic is super good guy, humble and a great speaker--I had the opp to meet him at a clinic at the House of Guitars in Rochester NY. There is more to bass playing than heavy metal--Vic has command over many venues and he never stops advancing.
Most people think that just because you can play fast you're a great player. Such is many of the examples above. But to have a high understanding of a would be simple instrument as Victor Wooten is a great feat.
I'm a die hard fan of Metallica Cliff Burton is the best bassist Metallica Have had, but he never demonstrate the versatility that Victor Wooten has.
Victor Wooten is by far better than everyone in front of him on this list. I love Avenged Sevenfold but there is no conceivable way that he should be in top 100 let alone above a man like Victor Wooten. I have seen both A7X live as well as Bela Fleck, and outside of maybe Synyster Gates, who actually is a jazz guitarist by trade, none of the A7X crew can hold up against the sheer skill and talent of the men in Bela Fleck. Metallica is also great, but Cliff Burton is no where near the bass player of Vic Wooten.
Most people on this list vote based on what their favorite band is. For me, my favorite band is Dream Theater, but to say that even a great bassist like John Myung being above Wooten is outrageous. As a bass player of 10 years myself, Victor could blow most of these bassists out of the water with one hand tied behind his back. He is the most innovative and technical bass player in the world, and, in my opinion, of all time, Jaco Pastorius a close second. He can create polyrhythms using chords simultaneously, and make a tear-jerking solo without having any extra music in the background. P.S. Johnny Christ doesn't even belong on this list.
178 Comments
26
Rex Brown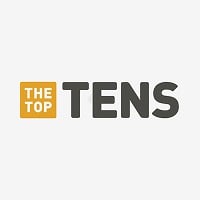 Rex Robert Brown is an American musician and author, who is best known as having been the longtime bassist for the Grammy-nominated, platinum-selling, now defunct band Pantera.
probably the best underrated bassist ever. I think he should be in top 5. pantera
c'mon just lisen to the bass behind all the great dime solos
His walking bass lines are killer
Just listen "Psycho Holiday". Bass line is very good!
3 Comments
27
Tim Commerford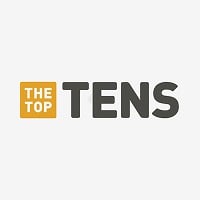 Timothy Robert Commerford is an American musician, best known as the bassist and backing vocalist for the American rap metal band Rage Against the Machine, supergroups Audioslave and Prophets of Rage.
How the hell is Nikki Six higher than this guy. Tim is one of the greatest bassists of all time and is definitely top 5 worthy. - DarkBoi-X
Oh come on! how come he's ranked 28 and Lemmy 22?
Tim Commerfield never ceases to stun fans using unique and creative basslines. From effects to technique, he has it all, even when he was in Audioslave. Heavily influenced by the man, Flea, he definitely deserves to be the top ten protege of the best, voted by none other than yourselves.
C'mon, when he plays "Wake Up" of RATM... the bass line is just mind blowing - Silverballer
24 Comments
28
Gene Simmons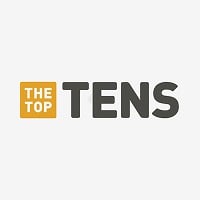 Chaim Witz, known professionally by his stage name Gene Simmons, is an Israeli-American musician, singer, songwriter, record producer, entrepreneur, actor and television personality.
Yes, he is a douchbag pain in the butt, and by far not the best, but the man has everything
He's an awesome bass player. He sings. He's a prolific song writer. And he plays guitar, as we know he's written some songs on the bass and some on guitar. And even if he doesn't win this non scientific poll as the best bass player, he is unquestionably one of the most influential bass players.
why is one of the greatest bassists ever to live
this far down?
Gene is a unique character and an imense bass player!
Despite his fire breathing, blood spitting and flying,
I don't think I ever heard him make a mistake!
totally underated!
Gene rocks! An amazing showman dedicated to entertaining his fans... I can't believe he's this far down the list.
19 Comments
29
Tom Araya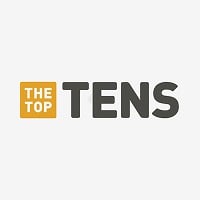 Tomás Enrique "Tom" Araya Díaz is a Chilean American musician, best known as the bassist and vocalist of the American thrash metal band Slayer.
He could be higher if his bass were more audible, I can't even talk and play my bass, tom sings (yells) and plays very fast lines. Tom might not be stanley clarke, but I doubt stanley can do what tom does.
The only reason why Tom isn't in the top 10 is because of his genre. There are too many people that consider themselves metal heads because they listen to Metallica, and don't recognize a true (original) thrash metal band, and the best bassist in metal
He isn't very high because his bass is barely audible and plays mediocre bass lines - TheDarkOne_221b
how isn't this guy in the top ten in raining blood this guy plays the same solo as the guitar do you know how hard that is as a bassist
Judging from the expressions on the faces of the bass players on this list, you would think being a great bassist means resembling a serial killer.
5 Comments
30
Tom Hamilton
Bassist of Aerosmith. - Userguy44
He should surely rank within the top 20 best of all time
Listen To Sweet Emotion
it Has A Awesome Bass Riff
I adore this man... he's one of the main reasons I've ever picked up a bass
31
Reginald Fieldy Arvizu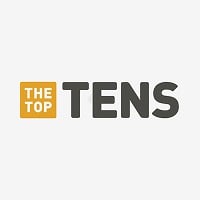 Reginald Quincy "Fieldy" Arvizu is an American musician. He is best known as the bassist for the nu metal band Korn, and guitarist for the hard rock band StillWell.
This guys is a virtual genius his technique is mental how is he 50th he towers over a lot of the greats just for the level of skill it takes to play his style.
Seriously? Only 32nd? What is wrong with you people?! And to think that he little brat from Tokyo hotel is in the top10? I just can't believe it. fieldy is amazing and the passion that he puts in playing bass is just epic
Fieldy has one of the most unique and definitive styles of any bassist out there. Let's be honest, if Fieldy left KoRn there would really be no KoRn because his style is one of the most defining features of koRn's music. How many bassists above him can you say that about? Not as many as this list would suggest, in my opinion.
Fieldy is amazingly talented. The way he can use his bass to control the audience is amazing. He has by far the most talent. He is a bass player who can actually write a good song! That's rare... But the number of advanced techniques he knows how to use properly and well is outstanding
37 Comments
32
Alex Webster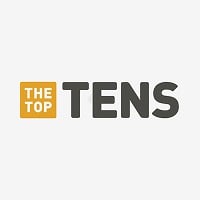 Alex Webster is an American bass player, who is best known as a member of the death metal band Cannibal Corpse.
Webster can keep up with the rest of the band, and his bass has an amazing great presence, especially in Barnes-era (a.k.a. BETTER) Cannibal Corpse. Check out the solo before the opening to HAMMER SMASHED FACE! m/
HOW Is tom araya, the stupid of limp bizkit, and many more of this stupid list better than webster try to play any song of the tomb of the mutilated album
Now, get someone to try and play the bass solo in 'Addicted to Vaginal Skin'!
Listen to any thing he plays, for example, hammer smashed face addicted to vaginal skin and amnesia by blotted science, the dude is bad ass.
11 Comments
33
Bernard Edwards
It seems like there's some heavy metal favoritism on this site. I have to admit I have not listened much heavy metal. But I have listened to many genres including r&b, classic rock, soul, rock and funk going back to the 60s. I never paid much attention to the bass, just enjoyed the sound until I began learning to play the bass. Then I started comparing bass players and wow did Edward stand out. I really didn't realize how good he was until I asked my daughter, (who has a degree in voice and has done sessions with many basses), if she thought I could play Sao Paulo, and she told me in a very kind voice "I think there's a little more going on there than you realize". Which I believe confirms my guitar teacher telling me a brilliant guitarists makes the easy seem hard and the hard seem easy. Sure Edwards is not going to be number one to everyone but he's number one on my list.
This guy literally invented disco with Nile Rodgers. He apparently recorded "Everybody Dance" in one take and I can't name many people who can play that song well after years of practice. If you haven't heard that song go listen to it now and prepare to be amazed. Easily number one but sadly often overlooked.
Simply the best. Could play anything, from rock to funk with everything in between. Sublime feel, he knew when not to play as well as making his lines sound so fluid and easy. Together with Tony Thompson & Nile Rodgers, he anchored the finest rhythm section ever.
Bernard Edwards is easily the funkiest, rhythmic base player of all time, listen to any Chic track (Le Freak, I Want Your Love, Good Times). He also helped Nile Rodgers compose many of their tracks.
4 Comments
34
Bill Wyman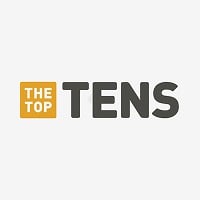 William George Wyman, known professionally as Bill Wyman, is an English musician, record producer, songwriter and singer best known as the bassist for the English rock and roll band the Rolling Stones from 1962 until 1993. Since 1997, he has recorded and toured with his own band, Bill Wyman's Rhythm ...read more.
I have played bass for 40 years and I am OK but I can tell you Bill Wyman is far and above 90% of the people on this list. ---This man is pushing 80 and he still rocks out on the road most nights!
The greatest rock n' roll band ever's bassist on #92? Guys, you make me laugh...
im ashamed of all you Rolling Stones fans..Bill diserves more credit then this - landonlee
So good he couldn't even play the bass line on sympathy for the devil and the 'non bassist' Keith Richards played it. Looked cool but please, get a grip!
10 Comments
35
James Jamerson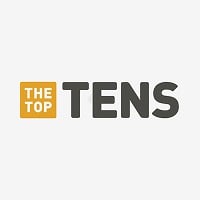 The fact that this guy, who routinely tops actual publication lists as best bassist of all time, is number 26 here while Cliff Burton sits at the top, says a lot about the demographics of this website.
A wonderful sense of timing, melody and harmonics. There are more technical virtuosos on this list, but few with James' innate sense of musicality.
A shame he is no higher, but it appears your audience must be too young to appreciate performers from the 60s-70s. Jamerson's bass side kick at Motown, Bob Babbitt, should be in the top 100 and he's not listed at all. Another shame. Bob's solo in Scorpio in the late 60s was ahead of its time & long considered the best rock bass solo ever.
James Jamerson was the most melodic and innovated musician I've heard. I had the priviledge of meeting one of his sons and all of his cousins in Charleston, SC in Sept. '03 (incidentally my wife's first husband was Jamerson's 1st cousin so I got to go to my idol's childhood home). Should be listed way above #54, preferably #1 for he invented melody on the electric bass. Tna'Y2K1
26 Comments
36
John Taylor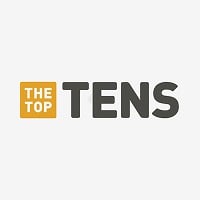 When it comes down to style, creativity and class there is only one John Taylor. He learned a lot from many guitarist during the breakout years in music. Not to mention the fact that he and his school buddy started the band of 40 yrs strong and so good that they named it twice "Duran Duran". Taking in which only made him greater and bringing out in others that he has worked with over the years to be great in their own right. Duran's music catalogs are second to none, then not to mention the fact that Duran's live shows are on many bucket lists because of the entertainment value is such a phenomenon that can oly be witnessed live. He is truly a diamond along with his band mates that make Duran Duran one of the best bands in existence.
Anyone who wants to discount this guy for being in a "Teen Pop" band should step back and check themselves when they say the Beatles were one of the greatest rock bands ever,.. John has grown and reached the maturity of #1.. Just look at his gear list, He doesn't rely on custom pieces,. His main guitar of choice was sent to him straight off the rack!
For reference, please listen to Duran Duran Sound of Thunder - silebon
I'm young enough to like some of these more pop punk bassists, though, the guy that put Pete wentz on here needs to re-educated. John Taylor has a great sound- he's been playing his unique style for years, he's from my hometown and he plays a signature peavey, my favorite gear. Mark hoppus is the reason I play bass. But I'm probably more gifted than him. The bassists of today just sit back, play some root notes and enjoy the lifestyle, go JT!
116 Comments
37
Dee Dee Ramone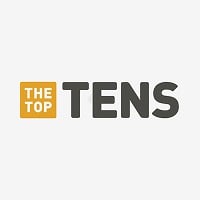 Douglas Glenn Colvin, known professionally as Dee Dee Ramone, was a German-American musician, singer and songwriter best known as founding member, songwriter, bassist and occasional lead vocalist for punk rock band the Ramones.
King dedede garbo
Seriously, Dee Dee might not beat these other guys in technique, but would crush them with simple conditioning. I doubt Geddy Lee has the testostrone it takes to play a Ramones show. - unclejoe1917
Dee dee : one of the most influential bass players ever! Without dee dee the most of the others in this list (after 1974! ) maybe they never made it to be musicians! Apo & bee bee ramone
He was the ORIGINAL high energy bass player. All those jumps he used to do! He was also very well-spoken, a brilliant lyricist, and generous to a fault.R.I.P. dee Dee! We miss you!
7 Comments
38
Paul Simonon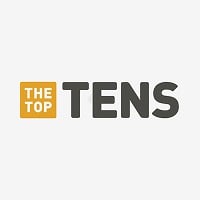 Paul Gustave Simonon is an English musician and artist best known as the bassist for the punk rock band The Clash.
I'm gonna make this real clear: Paul Simonon is the greatest punk bassist of all time. The Clash was the definition of a four-piece band; four members, no egos. They were all committed to their music and to their cause and perhaps until the very end had no regard for vanity or individual gain. Paul was a huge part of that, and the Clash very likely would not have been the Clash without him. His is without a doubt the best and most influential bassist in the punk genre, and he has inspired generations of bass players, including myself. Maybe if the internet wasn't so full of Green Day fangirls who can't tell this difference between punk rock and POP-punk, more would understand the greatness of the one and only Paul Simonon.
Listen to the bass parts of London Calling and SISOSIG and you'll c y he is so great
Paul Simonon - great bass lines at London Calling, Police and Thieves, The Magnificent Seven.
Most underrated bassist by far. He has some truly incredible basslines as others have mentioned. London Calling, Lost in the Supermarket, The Magnificent Seven etc. are all examples of his amazing abilities.
39
Rudy Sarzo
This guy was the go-to bass player of the 80s and 90s. Quiet Riot, Whitesnake, Ozzy...enough said!
Look up some of his bass solos in "Godzilla" from 2007-present with Blue Oyster Cult
Rudy is amazing and should be at the top of the list!
How is Rudy #59?!?! Makes this whole list a joke.
2 Comments
40
Glenn Hughes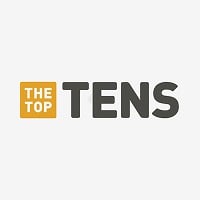 Glenn Hughes is an English rock bassist and vocalist, best known as a member of Deep Purple and the rock pioneers Trapeze, and his solo career. Hughes was inducted into the Rock and Roll Hall of Fame as a member of Deep Purple. He is acclaimed for his wide vocal range.
#40...Really? You guys missed this one big time. Definitely a top ten bassist.
One of the best players. Influenced lot of bassist. For a bass player in 1976 to put David Coverdale back stage was incredible. Probably punk and new wave wouldn't be the same with out Glenn Hughes
This guy is the king¡
Guys, you have really missed out one of the legends in this world. Living legends.
Glenn Hughes plays awesome bass. Listen to Trapeze and Deep Purple.
41
Cliff Williams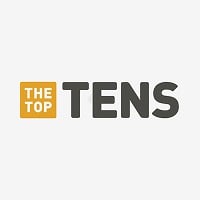 Clifford 'Cliff' Williams is a British musician who has been a member of the Australian hard rock band AC/DC as their bassist and backing vocalist since mid-1977. He had started his professional music career in 1967 and was previously in the British groups Home and Bandit.
Cliff Williams and Paul Rudd are both underrated
They didn't write songs like the other three members of ACDC, but they kept the rhythm really well and no one else would have been able to play without them
Just a decent bassist - Disturbedpotato
Not as well known as Cliff Burton or Flea but his Rhythm partnership with Malcolm Young is incredible! they're what keep AC/DC's music so solid - Dickey96
he's an awesome bass player!, in my opinion his rhythm is really awesome!
15 Comments
42
Andy Rourke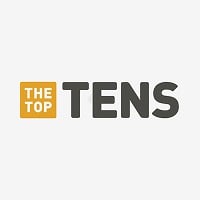 Seriously the most underrated bassist ever. Whoever says they're a Smiths fan without appreciating Andy Rourke isn't truly a Smiths fan. Andy Rourke is so good, but hardly ever gets any credit for making The Smiths as amazing as they are.
Just listen to Barbarism Begins at Home and Well I Wonder, as well as This Charming Man
Played better lead lines than Johnny Marr and complemented Mike Joyce's drumming brilliantly - like any decent rhythm section should. Every song is full of memorable riffs that are just right, not too complex and not just base root note strumming.
Definitely one of the most underrated bassists in all of music. I've often heard that the drums and bass playing in The Smiths is poor and only Marr is worth anything, completely and utterly untrue.

Note that I voted with my heart and not my head, James Jamerson should be much, much higher, top five really. Andy Rourke in the top 30, for sure.
4 Comments
43
Mani (The Stone Roses)
Brilliant on every Roses and Primal Scream release he's featured on.
Listen to the bass on 'I am the Resurrection', you clowns
Are you lot on bubbles? Mani is one of the best bassists of our generation man! All you 4string thumpers should be ashamed. Up Mani, Up the Roses. City til I die! Matt 77p-bassxx
He was the bassist for the stone roses.
I rest my case.
44
Brad Walst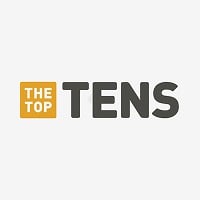 He accomplishes what a band's bassist is supposed to accomplish: give it a good beat. He does it well. Three Days Grace's bassist provides to slow, low (even for a bass) beat that will knock your socks off if you can hear it over Barry Stcok's obnoxious guitar chords.
One of the most underrated bass players of the 21st century.
45
Steve DiGiorgio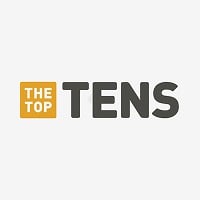 Steve Di Giorgio is an American musician of Italian descent. Di Giorgio has played bass guitar in many heavy metal and death metal bands.
He's the best
he was the best in individual thoughts patterns
The tone he produces is mad
One of the only metal bassists who plays a fretless bass, he has a great unique tone and feel to his play you never hear in metal usually, plus he's fast and technical and does everything from thrash metal to jazz fushion. Godly!
Listen to deaths individual thought patterns and tell me he's not in the top 10
2 Comments
46
Chris Wolstenholme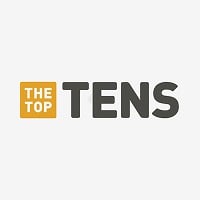 Christopher Tony "Chris" Wolstenholme is an English musician. He is the bassist and backing vocalist for the alternative rock band Muse.
Just Hysteria.
Mikey way is a good bassist, from one of my fave bands, My Chemical Romance is in my top 3 bands, but hysteria, the groove, futurism, hyper music... The list goes on. Muse is in my top 1 - mattbellamyisagod1234
There's no one that writes bass-lines like he does, from really complicated to really simple, using a withe range of effects to get unique sounds and always making sure a song does not feel empty
Just listen, to Futurism, Hysteria, The Groove, etc, and you'll KNOW, why Chris has to be in the top ten.
He always tries his very hardest to get the bass line sounding the BEST it can, and the songs wouldn't be the same without it!
124 Comments
47
Dave Pheonix Farrell
Not even top 100, come on he is an amazing bass player and is way better than anyone on this list. - lukestheman4
Nope. I can name about 5 bassists that surpass Farrell in bass playing. Good bassist, but overrated - TheDarkOne_221b
He's the best, none can hera him play because of chester's screaming. He should be in the top ten
He's terrific
have you ever heard waiting for the end?
What? Phoenix just keeps the rhythm he doesn't even create any new bass line, just goes with the rhythm, plus I can never hear him, so what's the use, he should far more lower
10 Comments
48
Marco Hietala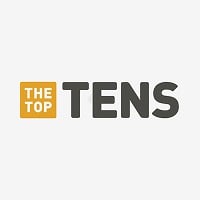 Marko Tapani "Marco" Hietala is a Finnish heavy metal vocalist, bass guitarist and songwriter (Nightwish, Tarot).
Marco Is a Great Singer, but he mostly uses a pick. Nightwish's first bassist actually finger picked - Mikbiter15
Marco is the best bassist I've ever heard. His works in Nightwish are nothing less than spectacular. In my opinion, Marco is the best male vocalist and best bassist, nothing more, nothing less. (My favorite female vocalist is Floor Jansen, I'm a huge Nightwish fan, and have been since I was six)
Marco Hietala is the most amazing bass player and singer I ever heard, so I don't understand why is he here, cause I can say he's better than for example Georg from TH...
He's the best in my eyes, his bass sounds awesome as hell and his voice is incredible. He deserves a higher spot
49
Adam Clayton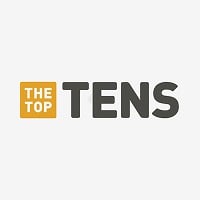 Adam Charles Clayton is a British-Irish musician, best known as the bass guitarist of the rock band U2. He has resided in County Dublin since the time his family moved to Malahide when he was five years old in 1965.
He's a great and decent bass player. - Userguy44
Seriously, whether or not you are a U2 fan, listen to their early material. Adam had zero experience with the bass. And look what he came up with. Riffs such as New Year's Day, the entire Achtung Baby record, Wire, Seconds, and The Ocean just to name a few. His early bass playing is what forced The Edge to think outside of the box and come up with impossibly clever riffs and chord progressions. The Edge has even admitted to it!
Please he is the best he should be at the top of this list and he is the best of all you should hear obe of U2 songs his bass is like the the soul of those songs and with the edge larry mullen and bono are like fire on stage
He is my favorite bassist and that is bias. He is pretty good especially during new years day. He is a driving force. He is someone that helps hold the band together. That in itself is a great musician. He isn't the greatest though so no #1 spots yet but he is good.
14 Comments
50
Juan Croucier
The former Ratt bassist was essential to the early Ratt sound. -
PSearch List
Related Lists

Top 10 Greatest Metal Bassists

Best Punk Bassists

Best Slap Bassists

Top Ten Bassists Who Were Originally Guitarists
List StatsUpdated 10 Nov 2019
81,000 votes
501 listings
12 years, 351 days old

Top Remixes (148)

1. Geezer Butler
2. Geddy Lee
3. Paul McCartney
678

1. Les Claypool
2. John Entwistle
3. Cliff Burton
gemcloben

1. John Entwistle
2. Cliff Burton
3. John Taylor
Coatsy
View All 148
Posts
Best Bassists list sucks
GuitarZero
Error Reporting
See a factual error in these listings? Report it
here
.