Top 10 Greatest Divas of All Time
Originally used to describe a female opera singer, the term "diva" was redefined to refer to any female singer of superior talent.

Today, the diva moniker has evolved even further and made a partial return to its original latin roots when divus was the word for "divine one". The modern musical diva can be arrogant, difficult to work with, high-maintenance, or demanding. In essence, the modern diva sometimes acts like she believes herself to be almost divine and above it all.

This list is for female artists who have ascended to diva status, at least in their own minds.

The Top Ten

1 Sarah Brightman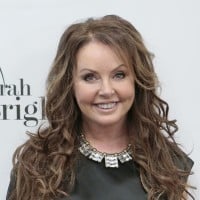 Sarah Brightman is an English classical crossover soprano, actress, musician, songwriter, conductor, and dancer.
Considering the headline "Top Ten DIVAS," I just want to point out that, besides her obvious vocal supremacy among other musicians, she also possesses something that you are born with and can't learn: the manners of a lady. That's what makes her a true DIVA, not just money or talent. This is something you can only find in Sarah's behavior. Others are like savages and monkeys on stage - kicking, screaming, and acting like mad people without medication. She is a perfect example of how a music show should look.
Sarah Brightman has a style all her own. Many have tried to copy her style, and emulation is the finest form of flattery. There's a reason why she is the best-selling soprano in the world. Sarah Brightman doesn't just sing to you. She moves you in ways that are both wonderful and hard to explain.
Twenty years ago, I discovered an extraordinary voice when I was a voice student, from The Phantom of the Opera, then Dive. Ever since, she has been one of my priorities and my most favorite singer in the whole world. Her voice can touch my soul, and no matter which repertoire she chooses to sing, it is always incredibly beautiful. This woman is a true diva! Just love her! :-)
2
Whitney Houston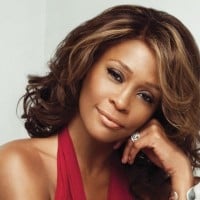 Whitney Elizabeth Houston (August 9, 1963 – February 11, 2012) was an American singer, actress, producer, and model. In 2009, Guinness World Records cited her as the most awarded female act of all time. Houston is one of pop music's best-selling music artists of all-time, with an estimated 170–200 million records sold worldwide. She released seven studio albums and three movie soundtrack albums,... read more
Whitney Houston's vocal ability is second to none. Quick transitions and flexibility of notes, natural power, and amazing vocal projection in every range of her voice - whether it is the lower range all the way to the head register. In saying that, you can hear her go up and beyond when belting in the mid-chest range. She can hold long notes with ease, maintaining her beautiful clarity while doing so.

Her vibrato is naturally perfect, yet she can speed it up by quivering her lower lip and power it to immense levels using her excellent vocal projection and note transitions. The timbre (the sound of her voice) is a thick, lush, creamy velvet with a honey-like lacquer. Her emotion and passion (modulation) when singing is stunning.

The records she holds in the music and other industries, along with her beauty, make her the number one Diva.
Whitney is the best singer on the planet, hands down. She performs with a vocal prowess that surpasses Mariah Carey. Mariah tries too hard to reach the vocal strength that Whitney has mastered. Every time I hear Whitney's voice, I get goosebumps all over my body as if a divine presence were descending to Earth. In my book, Whitney is the only best singer on the planet - a God-given gift.
3
Charice Pempengco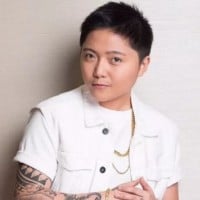 Jake Zyrus (born Charmaine Clarice Relucio Pempengco, formerly known by the mononym Charice), is a Filipino singer who rose to popularity through YouTube. He is a transgender man.
In my opinion, Charice is the best singer in the world. She can hit every note and has the most powerful voice in the world. When she was younger, she sang Listen and did it better than Beyoncé. Her voice was more powerful. When she sang I Will Always Love You for Whitney Houston's tribute, it was awesome. The power of her voice was better than Whitney's, and the last note was different and more beautiful. Then, when she sang All by Myself, the harder note, which everyone knows, was higher than Celine Dion's. Next, in the song I Have Nothing by Whitney, her voice was amazing. In And I Am Telling You, she destroyed everything. The power of her voice was fantastic. Divas like Bianca Ryan, Jessica Sanchez, Leona Lewis, Melanie Amaro, Alexandra Burke, and Amber Riley are not better than Charice.
She is one of the upcoming best. Some singers stay in their comfort zone, not wanting to crack or break their voice. Even back then, I thought Whitney was the best, but if you listen to her live performances, there's always a crack somewhere, or she doesn't go all out singing. Charice is the only girl I've seen go all out with her voice and maintain flawlessness. I've seen the best of all times - Mariah, Whitney, and Celine - perform songs, and they sometimes didn't wow me in live performances. But every time I hear this short Filipino girl, she sends goosebumps throughout my body. No questions asked. I know Charice is the best of all time.
4
Mariah Carey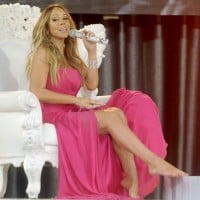 Mariah Carey, born March 27, 1970, is an American singer, songwriter and actress. She is one of the biggest best-selling women in the music industry, with 18 number 1 records to her name. She is regarded as a sex symbol through her songs and music videos, and she is "well known" for her over-the-top sexy poses and for having breast implants. She is also known to be a diva, and she is well known for... read more
Mariah definitely deserves to be on top. Her mastery of her vocal range remains nearly unmatched, with solid lower notes, astounding belts, beautiful head voice, and a one-of-a-kind whistle register. What makes her the ultimate diva for me is the killer combination of her voice, songwriting and producing abilities, and her over-the-top personality. Moreover, her ability to convey emotions sets her apart.

She also managed to rise to the top even when facing adversity. Remember the Glitter and Charmbracelet eras? She came back with The Emancipation of Mimi. Right now, I have a feeling that her second comeback is approaching, with her voice rebounding and her confidence returning. That's why she deserves to be number one.

Other singers who deserve to be at the top of this list are Whitney Houston, Barbra Streisand, Aretha Franklin, and Patti LaBelle. They are all such influential and amazing singers.
5
Beyoncé Knowles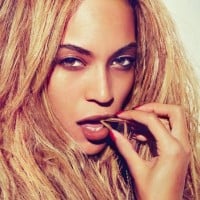 Beyoncé Giselle Knowles-Carter, is an American singer and actress, who started out in the popular pop/r&b girl group Destiny's Child. They had multiple top 5 hits such as "No, No, No", "Say My Name", "Bills, Bills, Bills", "Survivor", "Independent Women", "Bootylicious", and "Jumpin', Jumpin" from 1999 to 2004. After they broke up in 2006, Beyonce pursued her solo career, creating smash hits such... read more
Beyoncé might not have a higher vocal range than Mariah, but she sure can sing, dance, and perform better than any other female artist. For me, it has to be 1. Beyoncé, so much soul, and when she blasts those powerful notes, she embarrasses all other divas. 2. Celine Dion (check out Divas 1998 for her riff battle with Aretha Franklin. Aretha needs to choose her battles carefully). 3. Janet. It's Janet.
Yes! Yes! Yes! She is the greatest singer of our generation! People who say she is overrated do not know what they are talking about. She deserves all the credit that she gets. She is the ultimate diva. She even has a song about it. She is a singer, a dancer, an actress, a businesswoman, and an inspiration. She is the complete package. She can sell out a concert within minutes of opening ticket sales, and she doesn't even need a new album or single out. She is such a hard worker, and I love her!
6
Christina Aguilera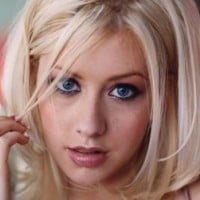 Christina María Aguilera is an American singer, songwriter, and record producer, best known for songs such as "Beautiful", "Genie In A Bottle", "Fighter", "Hurt", "Dirrty", "Your Body", "Lady Marmalade", "Reflection", "I Turn To You", "Come On Over Baby (All I Want Is You)" "What A Girl Wants", and "Candyman".
I think that Christina Aguilera is actually a better singer than Beyoncé. That's right, I said it. She has stronger vocals, but she also oversings. She doesn't need to. In her simplest voice, her deepest voice, she shows so much depth and emotion. I absolutely love when she sings without the drama. She gives me chills, and she is DEFINITELY a diva in every way.
One of the biggest voices in the world, Christina Maria Aguilera has an insane voice and a spinto soprano range. I really like her chest voice because of its powerful sound. She can also do whistle register like Mariah Carey. I think she could outperform several singers if she were to duet with someone.
Christina's tone is definitely one of the best that has ever existed. Superb talent, with superb beauty. She is definitely one of the greatest divas and performers of all time. XTINA's "The Voice"!
7
Barbra Streisand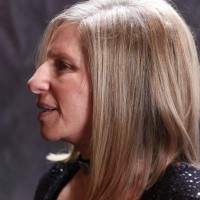 Barbara Joan Streisand, known professionally as Barbra Streisand, is an American singer, songwriter, actress, and filmmaker.
Seriously, are we joking here? She's Barbra Joan Streisand, which simply says it all. No one is in her league. She was an original from the word "Go" and remains relevant to this day. Some of these other singers will be regarded as a historical footnote, but Streisand - Barbra Streisand and her incomparable career - will be studied by scholars and historians for decades, possibly over the next century. She's #1, and everyone knows this or is in complete denial.
Barbra doesn't need to sing super high like Mariah Carey or blow speakers like other singers to prove she is the best. Can she make you cry? Can she make you laugh, sigh, relax, provoke inspiration? Yes, she can, and she does. That is what makes her a singer. That is what makes her a diva.
No question about it. Superior, clean, and crisp, yet with amazing depth, and she can ramp up the power to 11. Her version of Woman in Love is the best. For all those voting for Sarah Brightman, you need to get your ears syringed unless you like the sound of a strangled cat.
8
Aretha Franklin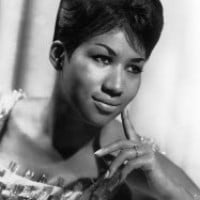 Aretha Louise Franklin (March 25, 1942 - August 16, 2018) was an American singer, songwriter and pianist. She began her career as a child singing gospel at New Bethel Baptist Church in Detroit, Michigan, where her father, C. L. Franklin, was minister.

Referred to as the "Queen of Soul", she has twice been placed ninth in Rolling Stone's "100 Greatest Artists of All Time". With global sales... read more
Aretha Franklin should be at the top of the list. Whoever made this list is probably not an American. Maybe in England or the Philippines these other people have a following, but most of them have copied from Aretha. This site sucks.
Respect is my favorite song of all time. Aretha Franklin should be ranked way higher than Christina Aguilera, along with others who are unknown except to those who voted for them.
The first name that comes to mind when I think "diva." Astonished to see that she's not in the Top 10.
9
Celine Dion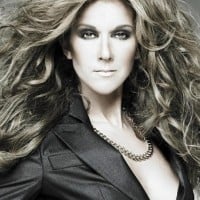 Céline Marie Claudette Dion is a Canadian singer and businesswoman. She is best known for her song "My Heart Will Go On", which is the main theme of the 1997 film Titanic, which was the first film to gross $1 billion at the box office.
Celine Dion is the precise definition of a diva. She has proven herself as the world's biggest-selling female artist in the history of music. What I like about her is her humility and enormous heart. Her voice sounds like an angel from above, and her songs deeply touch your heart and feed your soul with immense emotion. When she's on stage, she exudes more power and confidence than any other singer. Watching her concert is a moving experience. You feel as though you're with her and she's with you. I totally love Celine Dion.
I believe Celine is a very good singer. I have all her songs. She neither whines nor screeches while she sings. Her songs are beautifully written and performed. However, it's disheartening to see her heavily ignored and criticized by critics. Even Metacritic has given better scores to Bieber's albums than to Celine's. Despite this, I believe she is a true diva, and will remain so, no matter what the world might say. We will always support you, Celine.
10
Tina Turner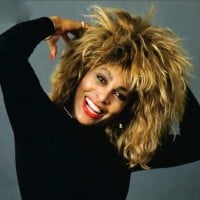 Tina Turner, née Anna Mae Bullock, was a singer, dancer, actress and author, whose career spanned more than half a century, earning her widespread recognition and numerous awards.
I definitely love Tina. I remember seeing her in concert years back, and she was fabulous! That body, that skin, those legs, and that voice! This woman is timeless!
She needs to be further up this list. How can you not put the Queen of Rock, with the body that she has, in the top ten?
River Deep - Mountain High is one of the greatest songs of all time, period. She needs to be at the top of this list for sure.
The Contenders
11
Madonna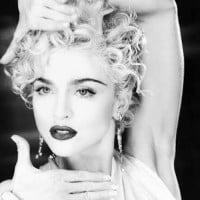 Madonna Louise Ciccone, known professionally as Madonna, is an American singer, songwriter, actress, and businesswoman. She influenced a lot of singers such as: Lady Gaga, Jennifer Lopez, Rihanna, Beyonce Knowles and Britney Spears. She is known as Queen of Pop and at modern pop culture specifically in 2012 "Madge" or MDNA. She has 14 studio albums (Madonna, Like a Virgin, True Blue, Like a Prayer,... read more
Guys, Madonna is definitely the diva among all these people. As you can see, her songs, acting, and overall presence show that she is the diva here!
A real diva in the past, present, and future. Can anyone else sustain such a long and successful career? No one.
There is no one to compare to the greatest Diva ever. With her newest song Ghost Town, Rebel Heart is just too good.
12
Sarah Geronimo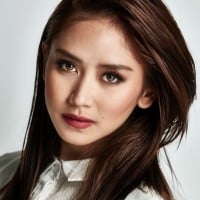 Sarah Asher Tua Geronimo aka Sarah Geronimo or Sarah G. is a world class and multi-talented Filipino singer, actress, dancer, record producer, model, host, coach/judge, commercial/product endorser and tv personality . She can also draw and plays the piano. Sarah is popularly known as the one and only "Popstar Princess" and turned to "Popstar Royalty" and widely known as "Asia's Popstar" . She is the... read more
She is the best in this world. She's a super duper versatile performer. She can sing, dance, and act. This means she is one of a kind, a true gem in the Philippine industry. Ever since she appeared on television, she has become as famous as ever, and no one can beat her even now. Thumbs up, girl.
She is the perfect singer for all occasions. She is an undefeated, certified total performer of all time. Talented, humble, and pretty, God has showered her with all the blessings this world could ever offer.
Yes, she really is one of the best performers of her generation. She always delivers a show-stopping performance. Everybody is rooting for her performances in her shows, especially ASAP and Sarah G. Live.
13
Toni Braxton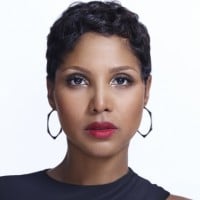 Toni Michele Braxton was October 7th 1967 in Severn, Maryland the oldest of six siblings.She has sold 67 million records worldwide. She is been named the ''Queen of R&B'' and has one of the most distinctive voices of the late 20th century.
Should be in the top ten.
14
Regine Velasquez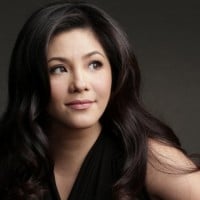 Regine Velasquez-Alcasid, dubbed as the Asia's Songbird is a Filipina recording artist, host, producer, philanthropist, commercial endorser, actress, and an Asian pop culture icon. She is widely known for possessing an extensive vocal range.
Well, not everyone may know Regine Velasquez-Alcasid, but those who do will surely agree that she is an incredibly talented person. She may not have the level of fame that Hollywood stars enjoy, but her singing could give many more popular international stars a run for their money.

Having experienced international stardom herself (but choosing to remain in the Philippines for personal and patriotic reasons), Regine Velasquez-Alcasid is a respected, almost legendary, name in Asia. Proof of this includes her multi-platinum albums, sold-out shows, and the fact that her singing is often the benchmark against which both established and new singers are measured. After all, you wouldn't bother comparing your singing with someone who isn't worth comparing with, would you?
She's simply the best: the one and only Asia's Songbird. She conquers not only the Philippines but also the entire Asian continent in terms of vocal expertise and popularity. She is well-respected in the music industry, and her longevity is a rare feat for any Filipino singer to achieve. Despite 25 years of continuous success and superstardom, her voice has never deteriorated.
15
Michelle Williams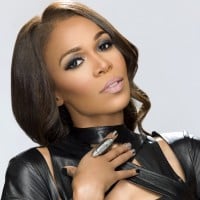 Tenitra Michelle Williams is an American R&B, pop and gospel recording artist. Williams rose to fame in the 2000s as a member of R&B girl group Destiny's Child, one of the best-selling female groups of all time with over 60 million records, of which more than 35 million copies sold with the trio lineup with Williams.
16
Agnes Monica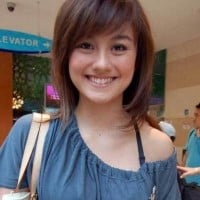 Agnes Monica Muljoto, known professionally as Agnez Mo, is an Indonesian Diva, singer, songwriter, and music producer.
If we are talking about Agnes Monica, we are actually talking about one of the toughest singers, not only in Indonesia but also in the world, trust me! Her motto is "Dream, believe, and make it happen," and yes, she proves it. I've known her since I was 8 years old, and there are a lot of people who say that she's a liar. She always said that she would go international, but when? Years go by, and she has won many awards and even appeared at the AMA. There are so many things that we can learn from her. While her haters are mocking her, she's walking to be the star!
Huh, just write it again. She is the best, she is the best, she is the best... I know that you know she is really, really the best. Do I need to prove it? Just pay attention to some songs sung by her. You'll come to realize that she is the best.
17
Shania Twain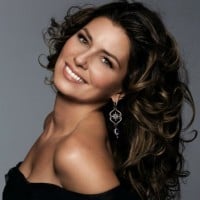 Shania Twain is a Canadian singer and songwriter. She has sold over 100 million records, making her the best-selling female artist in country music history and among the best-selling music artists of all time.
She should be on the top ten list, surely.
I have no idea why she isn't in the top ten. Fabulously unforgettable voice. Definitely one of my top ten favorites.
18
Shakira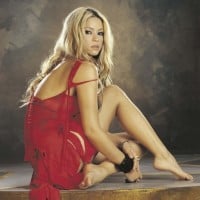 Shakira Isabel Mebarak Ripoll is a Colombian-Spanish singer, songwriter, dancer, record producer, choreographer, and model.
She is the only one diva and superstar.
Shakira rocks! She should be #1.
I love her so much.
19
Amy Lee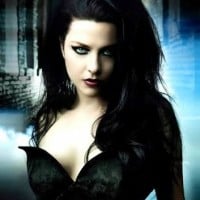 Amy Lynn Hartzler, known professionally as Amy Lee, is an American singer-songwriter, classically trained pianist and composer. She is also the lead singer to the Arkansas band Evanescence.
Amy is beyond all others. Her music is not only great to listen to but has also affected people so deeply. Just ask any of her fans. No hype, no words can describe what she means to them. Period. For many, it was the first time they heard her music that sealed the deal. Let alone seeing her in person, their hearts were lost at first sight. No lie.
Amy Lee is a unique, genuine artist with an incredible voice. She blends rock with beautiful melodies and sings each note to perfection. Her voice, words, music, and look are pieces of perfect beauty in an imperfect world.
Amy is amazing. I love her. She's a great singer and deserves to be number one. She is the real musician in this world. I love her so much.
20
Avril Lavigne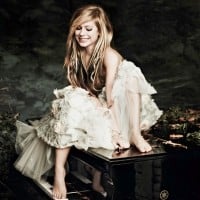 Avril Ramona Lavigne is a Canadian–French singer-songwriter and actress. By the age of 15, she had appeared on stage with Shania Twain; by 16, she had signed a two-album recording contract with Arista Records worth more than $2 million.
She's better than many of the stupid girls up there. Why is she at this level?
Why is she below Miley Cyrus? She should be way higher than that silly girl!
She has extreme confidence, which is most important.
21
Ann Wilson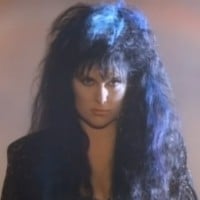 Ann Dustin Wilson (born June 19, 1950) is an American musician, best known as the lead singer and songwriter of the hard rock band Heart. Ann is in the Rock Hall of Fame with Heart, and is listed as one of the best metal singers of all time by Hit Parader. She is widely viewed as one of, if not the greatest female hard rock singer of all time.
This DIVA gets better every day! Just go to one of Heart's concerts or listen to any of their CDs. You can feel the DIVA gene in every song! Oh yeah, she is #1!
I have been in love with these ladies since Dreamboat Annie.
She's the best. A number-one performer.
22
Agnetha Faltskog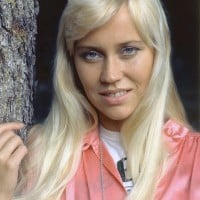 How can she NOT be the Top All-Time Diva? Her face is absolutely angelic, and her butt is LEGENDARY. She's known as The Queen of Hearts. One look from her will make a man melt.
She should be in first place. She's the best. She has been singing since she was 5 years old. She is a very beautiful woman. She's perfect, she's the best, she's THE DIVA!
She is the gorgeous blonde from ABBA with the amazing voice. She sings with such emotion and sounds like an angel.
23
Nicole Scherzinger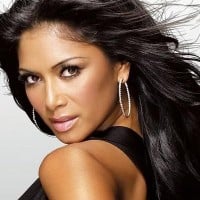 Nicole Scherzinger, born Nicole Prescovia Elikolani Valiente on June 29, 1978, is an American singer, songwriter, actress, dancer, and television personality. She first rose to fame as the lead singer of the pop/r&b group The Pussycat Dolls.
All you need is a pair of ears and Nicole's album to truly grasp the concept of "diva." Nicole Scherzinger is the very definition of the word. She can sing opera, rock, pop, R'n'B, and classical music effortlessly.
24
Lady Gaga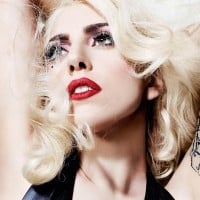 Stefani Joanne Angelina Germanotta, known professionally as Lady Gaga, is an American singer, songwriter, and actress.

On the start of her career, she performed at an event called the Lollapalooza Festival during 2007 whereby a record label company Interscope found her due to her performance being "amusing" to watch. Since Interscope found her, she was a mastermind behind her songs with... read more
I remember when I didn't like Lady Gaga, but as I began to listen more and more to her music and her interviews, I grew a new level of respect for her. She isn't the best singer, but she is a great singer, one of the best of this time. There are so many things she can do with her voice!
I just love her! She has made a difference in my life. I mean, gosh, I love her! She is like a queen to me. I look up to her. She is one of my idols. Whenever I hear her, I just have to listen or watch. Her clothes are like a god's clothes. I love her. Paws up, Mother Monster!
She has a unique aura around her. She looks like a goddess in her music videos, and there's always something royal in her look. It's not just about her appearance. She also has a rare vocal range. I love those little moments when she talks instead of singing. My favorite song is "Alejandro."
25
Patti LaBelle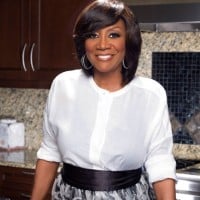 Patricia Louise Holt-Edwards better known under the stage name Patti LaBelle, is an American singer, author, actress, and entrepreneur.
I don't even know half the people in the top ten of this list. Why are people like Patti LaBelle, Tina Turner, and Aretha Franklin all the way down here?
Patti is a true diva. Why isn't she higher on the list? I think some of you need to look up the word diva again and then re-evaluate the list.
Patti LaBelle is one of the best singers of all time. First of all, I must say that she has one of the rarest voices. She can belt C6, and she has a clean whistle. Her voice is strong, high, and deep. Patti, I love you very much. I am not fluent in English and I can't express all the words I want to say to you. I am from Georgia. I love you, Patti. She is a singer who has one of the best voices in the world.
PSearch List