Best British Female Singers
The Top Ten
1
Leona Lewis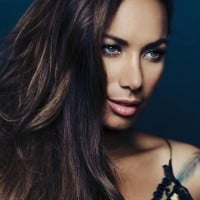 Leona Louise Lewis is a British singer, songwriter and animal welfare campaigner. She was born and raised in the London Borough of Islington, London, England where she attended the BRIT School for Performing Arts and Technology.
A Voice that is unparalleled, Leona Lewis proves that talent is the only thing needed to be successful. Great songs and great lyrics for a phenomenal voice. Leona is all about music, and that is why she is so sensational!
Leona Lewis has an amazing voice and deserves more fame for this. She deserves many more hits then she does. Untalented people roam the charts and now it's Leona's turn.
Lewis' music is known for its heartfelt lyrics and beautiful melodies. In combination with her stunning voice and incredible vocal range she becomes a force to be reckoned with.
The most amazing, beautiful and sweetest vocalist you can ever encounter. Definitely underrated and sensational! Her bleeding love popularity has definitely deserved to excel up to this point because her talent, music and love has remained consistent. Best singer of the generation!
2
Adele

Adele Laurie Blue Adkins is an English singer and songwriter. Graduating from the BRIT School for Performing Arts and Technology in 2006, Adele was given a recording contract by XL Recordings after a friend posted her demo on Myspace the same year. She is best known with her international hit singles ...read more.
She is so natural with professional ability that should command worldwide respect!
People like Adele come once in a few generations. They become a living poem, a moving masterpiece. Comparing just becomes silly.
Truly an artist of her vocal craft! It's no wonder. She studied Dusty's sound.
God she is the best singer ever. Her songs like 'Someone Like You', 'Skyfall', 'Rolling In The Deep' and 'Set Rain To Fire'(rather the whole album - '21') are so so so awesome. I just simply LOVE her strong, mature and deep voice. But I am missing her a lot nowadays! She is so inspiring. Can you all believe she is so good and she is just 26 years old!
3
Kate Bush

Number One of all time for me...next to The Yardbirds.
Most Amazing. And her dance was mindboggling.
Kate was always the best by far, pure artistry, talent, theatrical expression, genius, amazing singer, amazing song writer, amazing musician, amazing dancer, amazing choreographer, also a producer. She was so original there never was anyone like that ever... she's the pioneer before the rest of them! And finally - she was real, not plastic, she wasn't in it for money fame glamour but only ever did it for love of art. I wouldn't compare the rest on this list to Kate Bush. Nope.
Kate Bush is probably one of the most underrated female artists of all time. She has a unique, high voice, and sang many art-pop songs.
Leona Lewis better than Kate Bush? Is this a joke? This woman wrote Moments of pleasure. Quite simply a masterpiece.
4
Annie Lennox

There aren't words expressive enough for this woman's internal archives of creativity and talent. From her experimental and shocking debut and throughout her constant chameleon-like, daring career, her amazing ability to entertain and amuse as well as eloquently make a poingnent statement just enhances and embraces the flawless jewel that is her voice.
80ies Fashion Icon. Feminist (for lack of better word). Philanthropist and freedom fighter. In fact she is the British Madonna. Piercing and powerful voice, yet gentle and elegant like a crystal. She stirs emotions like few others. Talented singer/ songwriter. Massively important for music.
Simply the best by a mile; what a fantastic and unique voice with depth, range that varies from angelic to almost rock at times. An icon and an inspiration to any female singer.
Is there a better female singer of her generation! Some of the others listed don't even come close!
5
Marina and the Diamonds

Marina Lambrini Diamandis, better known by her stage name "Marina and The Diamonds", is a Welsh singer-songwriter. Born in Bryn Mawr and raised in nearby Pandy, she moved to London as a teenager in order to achieve her dream of being a singer. She's known for her unique style of writing, and impersonating ...read more.
This should be number 1, Marina has an amazing voice and meaningful lyrics, She has a message and she's delivering it successfully so far, Listen to her and you won't regret it.
How she isn't number one is mind boggling. Absolutely amazing lyrics, great sound, and more important than the other two, she has a phenomenal voice.
Marina is my favourite singer! I think she should be much higher on this list! Her songs are absolutely brilliant in my opinion, and she has a really nice voice as well!
This lady hits the spot all the time with me.
6
Sade

Helen Folasade Adu, known professionally as Sade Adu or simply Sade, is an English singer-songwriter, composer, arranger, and record producer.
Sade is the most amazing singer of anything: Blues, Jazz, Rock, Ballads and Modern. I listen to her music everyday and have done this for over two years. Sade is also a fine dancer and entertainer displaying both beauty and deep felt sexuality. I feel like the luckiest man alive for finally discovering the magical experience of SADE and her great band.
Out of all the artists here, how many are we still going to be Listening to 20years later?... I think you all should listen to any of SADEs 6 albums

1984: Diamond Life
1985: Promise
1988: Stronger Than Pride
1992: Love Deluxe
2000: Lovers Rock
2010: Soldier of Love
She is undoubtedly one of the best, forget about all these youngsters. Sade made it to the top without half the technology the top ten has had to benefit them
She has stood the test of time and her shows still outsell most people on the list in the US. She has also modeled the best behavior to celebrity by keeping as private as possible, creating mystique.
7
Alison Goldfrapp
She's just amazing and so versatile! She takes you to other worlds with her voice.
"Breathy", "sultry", "ethereal", "startling" all have been said about her voice. Listen to "Pilots" and decide for yourself. By the way, the opening tune to the song is also her voice.
8
Ellie Goulding

Elena Jane "Ellie" Goulding is an British singer, songwriter and multi-instrumentalist, born on December 30th, 1986 in Hereford, England . She is most well-known in the U .S. for her singles "Lights," "Love Me Like You Do," "Burn," and has been featured in other songs with Calvin Harris and others . ...read more.
She is really gifted and her voice is AMAZING!
Yep she deserves it, her talent speaks for itself. I love all her songs and I am always looking for more.
Cheers
Best British artist to date. Sorry if you disagree. It's the truth. This deserves to be at number 1. Vote it up please. If you disagree, listen to:
-"Stay Awake"
-Ritual
-This Love (Will Be Your Downfall
-Anything Could Happen
I love Ellie goulding, literally love her, I'm in love with Ellie goulding.

Her beautiful face, voice and body. I feel in love right now.
9
Jessie J

Jessica Ellen Cornish, better known by her stage name Jessie J, is an English singer and songwriter. Born and raised in London, she began her career on stage, aged 11, with a role in the West End musical Whistle Down the Wind.
Jessie J never fails when she sings, and she cannot only sing, but she can also beatbox and play with her voice in so many other ways. You can feel her mood when she sings. You can feel her emotions, and it is very few singers, where you can hear that! Jessie J is without a doubt the best british female singer :-)
I first heard of Jessie j when she released her controversial single Do It Like A Dude I wasn't sure of her at that point I just considered an ordinary typical pop singer and then one I listened to her acoustic version of Nobody's Perfect and I wanted to shatter into tears, emotional track and artist she should be at the top
Ask another singer to do one of her songs and here the difference they can't do it. Ok maybe the vocal gymnastics are overdone but this girl is a major talent. When she hosted the MTV Europe show before she became huge she sang lots of covers and put every other artist on the bill to shame. Only leona Lewis shines brighter
She's a very talented singer and you could really feel what's her song is saying about. Every word that comes from her sound so much and every lyrics pronounce so meaningful, that could really put the listeners inside her song. She's very great and it's so amazing to hear her voice.
10
Amy Winehouse

Amy Jade Winehouse was an English singer and songwriter known for her deep expressive contralto vocals and her eclectic mix of musical genres, including soul, rhythm and blues, and jazz. She is also a well-known member of the 27 Club, as she overdosed on alcohol at age 27.
Britain has been responsible for some of the greatest vocal talents the world has ever seen, and Amy is, without a shadow of a doubt, the most gifted female. Her voice was absolutely extraordinary, and she could translate an emotion to an audience in a fashion that was practically unparalleled. Really, her voice was an instrument that could take you places. Not to mention, she was an incredibly gifted songwriter. The lyrics to Love is a Losing Game and Wake Up Alone are just stunning, and her renditions of classic Jazz standards are beautiful. Moreover, there is something commendable about her devotion to being herself in an industry that endeavors for individuals to conform. She truly epitomizes the word genius, and she made an everlasting impact on my life.
If we speak about really great voice, this girl should be # 1. Besides, she sang not because she wanted to be famous singer, like others did. She simply couldn't live without singing. That's why she IS famous now.
If it hadn't been for Amy Winehouse this list would have been almost empty. She opened up for many other female artist plus she gave the world a lot with her talent. She is amazing and she will always be remembered. Her voice is better than most artists that exist. We love Amy Winehouse and she definitely should be number one on this list.
As a matter of fact, amy is the only one on this list who can be called a legend. She was a genius, and to our dismay the price of a genius is her ultimate tragic death. Simply peerless, both voice and image-wise.
The Contenders
11
Shirley Bassey

Dame Shirley Veronica Bassey is a Welsh singer whose career began in the mid-1950s, best known both for her powerful voice and for recording the theme songs to the James Bond films Goldfinger, Diamonds Are Forever, and Moonraker.
Her ability to connect with a song and an audience across such a range of material is peerless. The power and drama of her voice is well recognised but spend some time to listen across her broad catalogue. Love, loss, heartache, warmth, lust, tenderness, anger, fun, funny, galvanising, self deprecating, intimate, teasing, triumphant gloriously exuberant, classical, easy, standards, rock, country, jazz, pop, disco, dance, consummate phrasing, range, astounding breath control, captivating, charismatic, regal, down to earth, beautiful and beyond compare.
If some younger music lovers could have seen her live they would understand what all the fuss is about, no dancers or even backing singers, just that voice and a huge orchestra
No other entertainer in the world has been a world-class performer for more than 50 years. For that, in addition to maintaining the the voice, Bassey has NO peer. She has also sold more records than anyone else on this list and her Oscars performance in 2013 basically showed the world, and Adele, how it's done. An indisputable number 1
The others are good but she really really is world class my mum and dad really agreed about anything but the both said that Shirley was the best and I agree
12
Alison Moyet

Geneviève Alison Jane Moyet is an English singer, songwriter and performer noted for her bluesy contralto voice.
Along with Cindy Lauper and Madonna, Alison Moyet was one of my favorite singers in the 80's (remember her being number 1 in Top of the Pops) and one of the most talented and complete singers I ever knew... Probably not too many young people know her, that's why she is only no 41...
Unparalleled depth, she is the juxtaposition of voice. Moyet stirs emotion as simultaneously modern and timeless. Like few can in any era, she sings along the knife's edge to be as polished as it is raw. Consider listening to any of her songs, notably with Yazoo (Yaz), and hear the texture that fills the room.
Superior live vocalist, can sing any genre and give it pure quality
Alison, I think should be in the top 10. She has a richness in her voice
13
Kim Wilde

Kim Wilde (born Kim Smith) is an English pop singer, author, DJ and television presenter who burst onto the music scene in 1981 with her debut single "Kids in America", which reached number two in the UK. Her version of the Supremes' song "You Keep Me Hangin' On" also went on to be a major UK and US ...read more.
What a track record this incredible lady has. The whole family are still making amazing music today, so much talent and beautiful harmonies. Compelling live act with huge energy and vitality. Very clever with an inate ability to create hits. Truly the best British female singer ever - the singers higher will fade over time, but Kim will not - like her Dad, she will still perform into her 80s. None of these others will - Kim has superstardom running through her veins
She paved the way for rock chicks across the world and is still re-generating now. Unique and gorgeous voice. Truly the best ever,
Songwriter of extraordinary depth and surprisingly hard hitting and realistically emotive. Has quite simply the best pop voice for variety, she has strength in pop, rock, ballad, dance, jazz etc etc. So many singers are great with a particular type of song, this lady manages them all convincingly. Ridiculous she is this low in the poll. "Cambodia", her best seller remains my favourite of all-time, genuinely innovative, haunting, melodic, strong vocals which mixes eastern style percussion with a disco beat and gigantic chorus. Mesmerising!
Capable of producing dozens and dozens of hits the world over, Kim also wrote and sang album tracks covering political, artistic, economical, war, suicide topics. An intelligent and warm individual who simply loves music. Her stage presence and live show are sensational, amazing considering she was the first lady of the pop video. Utterly imperious.
14
Florence Welch

Florence Leontine Mary Welch is an English musician, singer, and songwriter. She is best known as the lead vocalist of the indie rock band Florence + the Machine.
Yes! Every time I listen to her, I feel like I'm in heaven. Right now I'm listening to Breaking Down, my anthem
No sound can match hers Florence is one of the most talented singers of all time even Adele doesn't have a voice like hers because her voice is the voice of an angle
There may be several incredible women on this list, but none can match the artistry that Florence Welch has.
Listen to Calvin Harris' version of Spectrum and then tell me Florence Welch isn't the best on this list. Adele is a very close second though
15
Emeli Sandé

THIS WOMAN IS A TRUE TALENT HER LYRICS ARE INSPIRING SHE HAS EVEN WROTE SONGS FOR LEONA LEWIS.. AND MANY OTHERS... SPREAD THE WORD I LOVE YOU EMELI
She's a great singer and she also writes her own songs. I feel like she deserves to be in the top 5 area if not top 3.
She has such an incredible Voice, her Songs are with so much Emotion and Soul I Love her
Can write any song and evoke emotion and can sing any song and spark waterfalls. Incredible
16
Olivia Newton-John

Olivia Newton-John is an Australian singer, songwriter and actress. She is a four-time Grammy award winner who has amassed five number-one and ten other Top Ten Billboard Hot 100 singles, and two number-one Billboard 200 solo albums.
Agreed-Olivia is legendary at this point - #1 on the Dance Charts recently- in the top ten singles of all time with the #1 hit of the 1980's Physical- in the top 20 best selling artist of all time according to Billboard- she is the only female act from her era to be represented-and the only act outside of the Beatles to claim both all time top ten and top twenty artist position- this lady is a quiet giant-who really isn't mindful of recognition- but popularity and endearment of her fans might dictate much deserved acknowledgement
Why is she not here? She's one of the most successful female singers of all-time, and NO ONE has her amazing vocal clarity. Definitely one of the greatest.
Actually, Olivia Newton John is Australian but she was born in England, so that makes her English Australian.
I thought she was Australian?
17
Lily Allen

Lily Rose Beatrice Cooper, known professionally as Lily Allen, is an English singer, songwriter, actress, and television presenter.
She is somebody I've been waiting to hear for a long time. She is a breath of fresh air. Love her
Her songs are so truthful and real. As as well as being relaxing music to the ears
She's Amazing, Gorgeous, Talented and Cool.
Still underrated, very good!
18
Paloma Faith

Paloma Faith Blomfield, known professionally as Paloma Faith, is an English singer, songwriter, and actress. Faith is known for her retro and eccentric style. Faith met her managers Jamie Binns and Christian Wåhlberg in 2007. Her debut album, Do You Want the Truth or Something Beautiful? was released ...read more.
There's no one in the music industry that does it like Paloma! One of a kind!
This woman has never made a bad song or album! Very talented! Definitely an icon
I love Paloma Faith because she dares to be different and when she wants, she is unique. She writes her own stuff and should eventually make it big in America. I love her honesty as a person and as an artist.
Simply the queen! Such a diverse spectrum of beautiful music, Paloma leaves everyone else for dead. She has class while also managing to be different. She is an inspiration. Great live also!
19
Cheryl Cole

Cheryl Ann Tweedy (formerly Cheryl Cole, Cheryl Fernandez-Versini) known as Cheryl is an English singer, dancer, and television personality. She rose to fame in late 2002 as a member of girl group Girls Aloud on ITV's Popstars: The Rivals, and stayed with the group until they split up in 2013.
Cheryl is amazing! She's an outstanding performer, her music is so lifting and empowering. Not to mention her beauty, personality and hits with Girls Aloud! #1
Cheryl is a phenomenal talent from singing, songwriting and dancing. She has so much experience, with a decade in the music industry. She is a true artist.
Cheryl is really a total performer specially on stage! Plus factor is her sweet personality made her to the top! Like her so much! - Marsha from the Philippines
I she has been lucky with her success due to a lot of publicity from the X-Factor. She ain't really released any classic songs that will be remembered for years. It's crazy to think she has 5 #1 singles for such a plain-Jane.
20
Sophie Ellis-Bextor
Just by exploring all the kind of music she sings. Since trance going by pop music until indie gender. Her personality, her style of voice so unique. Her role as mother, wife and artist make of her an admirable person. Never in the eye of the show and scandals. Nothing vulgar. All a lady. Most of her lyrics do not say vulgarity like those of the most popular singers. What a pity that she is not recognized as it should in her own country, and is more acclaimed in Russia and Latin America. Mexico loves her!
Kylie may be the "British Princess of Pop" (despite being Aussie, really) but Sophie is the drama peak-inducing, high energy, new Electro Dance Pop Diva par excellence. Perhaps the most important Dance-Pop sensation of the new millennium for Britain. Addictive.
For me is the more beautiful singer and anyway she can to be underrated singer, your music is pure class and don't need being a wore for having famous
Sophie comes from good stock, her mother Janet was the undisputed sex bomb of children's bbc when I was a wee lad.
21
Jess Glynne

Your joking she is a better singer than most of the top lot who thought of this list most of been smoking something
This is a joke. Jess Glynne is an amazing singer, yet people like Rita Ora are higher up on this list.
Absolutely brilliant. There is such depth to her voice.
I like her voice, should be ranked higher
22
Birdy
She got discovered through winning the Open mic UK competition!
So beautiful songs that makes you cry, but at the same time makes you smile
Birdy really gets to your heart. Love her and do not ordinarily love female singers. I hope I get to listen to her touching and gorgeous vocals forever.
She is so talented and her voice is so flawless at such a young age.. Truly inspiring!
23
Rita Ora

Rita Sahatçiu Ora is a British singer and actress . Her debut studio album, Ora, released in 2012, debuted at number one in the United Kingdom . She dated Rob Kardashian .
She is really talented. She is also a really good model.
Rita ora is an amazing singer I could listen to her all day I love you Rita xxx
GO Albania... Love you rita
She is an inspiration and such a genuine person. Rita is talented and always has good spirits. Most importantly of all, she never forgets where she came from. Love you Rita xx
24
Dido

Dido Florian Cloud de Bounevialle O'Malley Armstrong, known as Dido, is a British singer and songwriter.
I'm guessing a lot of fourteen year olds are voting when you find sade and dido at the bottom. But hey times change just lets not forget who paved the way.
Dido is just stunning. These emotions, her passion in songwriting. She was accompanying me through my adolescence and empowered me very often.
I love dido song like my fries and chicken
The very very best 4 songs get under your skin you can't forget them
25
Dusty Springfield

Mary Isobel Catherine Bernadette O'Brien, known professionally as Dusty Springfield, was an English pop singer and record producer whose career extended from the late 1950s to the 1990s.
Amazingly distinctive voice, with plenty of emotion and vulnerability. A one-off talent.
Absolutely the best of all time. I grew up listening to her in the sixties. Dusty I loved you!
If you ask any of the singers who can sing they would vote Miss Springfield at the top of this list
Dusty is ranked way below her rightful place. So low that it makes the rest of the rankings look ridiculous.
PSearch List