Hottest Guys In Punk Bands
The Top Ten
1
Brendon Urie (Panic! At the Disco)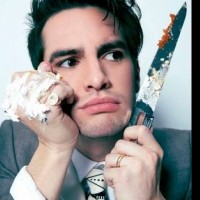 Brendon Boyd Urie, more commonly known as Brendon Urie, was born April 12, 1987, in St. George, Utah. He is an American singer, songwriter, musician and multi-instrumentalist. He is best own as the lead singer of the American pop-rock band Panic! At The Disco. He is the only original remaining member. Urie is currently playing Charlie Price in Kinky Boots on Broadway. Brendon is also known for singing "I Write Sins Not Tragedies," the band's first hit song, in 2005. He also sings "Victorius," "Death of a Batchelor," and "This is Gospel." Brendon also has a very unique voice. He has a D2-C7, 4-octive range. He shows this in "Death of a Batcheor" and "The End of All Things."
I fell in love from the moment I heard him sing "I Write Sins Not Tragedies" and it sounds AMAZING! But then I saw his face and I haven't stopped looking at it since I saw it! I just love watching their videos because they actually have a meaning... And because Brendon Urie is the star (mostly)!
Blink 182 is an awesome band, one of my favorites actually, but they can't do sexy like Brendon Urie can. Brendon looks better than any of the Blink 182 members, so he should definitely be higher on the list. He's funny and cute, but still a respectful gentleman, which I find very hot. Blink 182 just has
I absolutely love Brendon! How could anyone disagree? He's literally the definition of the "total package". In terms of that, I'd give anything to have one of those packages...
Brendon should top this list for sure. He's simply irresistible. Even hotter than Billie Joe.
2
Billie Joe Armstrong (Green Day)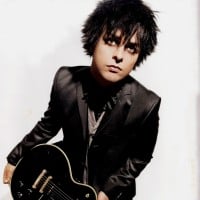 Billie Joe Armstrong is an American musician, singer, songwriter, and actor who is best known as the lead vocalist, primary songwriter, and guitarist of the punk rock band Green Day, which he co-founded with Mike Dirnt. He's also in side-project groups such as The Network, Foxboro HotTubs, Pinhead Gunpowder, and The Longshot. His first group was a band called The Lookouts which disbanded after their 2nd album. He released a solo album consisting of covers in 2020 called "No Fun Mondays" ranging from rock and punk covers. He has a 2 and a half octave vocal ranger, but over time in 2020 and onwards his range has gotten slightly higher. Most notably in their Father Of All album, and during various ...read more.
He's kinda hot, I like his eyes and face. His body, not so much. But he is hot for a short guy and has badass hair.
the dictionary definition of puck rock is "a loud, fast-moving, and aggressive form of rock music, popular in the late 1970s and early 1980s", meaning that Panic! At the Disco aren't puck rock. Don't get me wrong, Brendon Urie is hot asf, but he doesn't classify as punk. And Brendon Urie also is nowhere NEAR as hot ans sexy as Billie Joe.
His everything is so cool! I love his voice, his guitar, his black hair, etc.Billie Joe seems to never get old.
He's like, the cutest guy ever! Even my mom agrees with that.
3
Frank Iero (My Chemical Romance)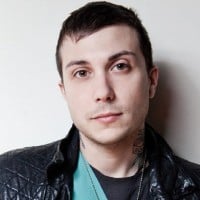 Frank Anthony Iero, Jr. is a musician who was the rhythm guitarist and backup vocalist of the alternative rock band My Chemical Romance as well as the vocalist of the post-hardcore band Leathermouth and electronic-hardcore act Death Spells.
He's got good tattoos. And somehow looked good even in the ridiculous clothes he wore in the early 2000s. Plus he's Italian right?
Frank Iero is such a little cutie! When I say little, I mean it because he's like 5 feet tall! He's so cute and hot! I love him!
I love Frank so much. Him and Mikey are my favourite from My Chemical Romance. he's also so adorable and short and cute and yeah
He's so cute! When you see him, you just wanna hug him! I also love it when he pranks people, it just shows how great his personality is!
4
Gerard Way (My Chemical Romance)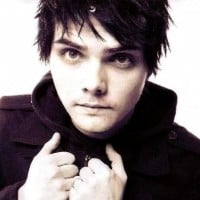 Gerard Arthur Way is an American singer, songwriter, musician, and comic book writer who was the lead vocalist and co-founder of the American alternative rock band My Chemical Romance from its formation in September 2001 until its split in March 2013. His debut solo album Hesitant Alien was released on September 30, 2014. He also wrote the comic mini-series The True Lives of the Fabulous Killjoys and the Eisner Award-winning comic book The Umbrella Academy.
Should be at the top. Gerard is a WOKE and in my opinion a lot hotter than brendon...
I'm a lesbian and I think he's hot.
5
Tom Delonge (Blink-182)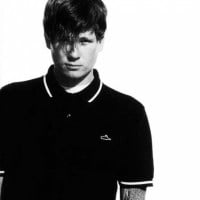 Thomas Matthew "Tom" DeLonge, Jr., is an American musician, singer, songwriter, record producer, entrepreneur, and film producer. He was born in Poway, California on December 13, 1975. When he was in high school at age 15, he got expelled for drinking at a basketball game. He also used to play the trumpet, but later played the electric guitar instead. He decided to form a band with Mark Hoppus and Scott Raynor called Blink-182. He was known for his guitar playing and his raspy voice. Years later in 2015, Tom left the band Blink-182. Other bands he was in include AVA and Box Car Racer.
He is undoubetely the hottest guy on this list. How is Brendon Urie number 1? (no offense to his fans). He is not even attractive in my opinion. Tom is the whole package, awesome person, talented, and more, and his looks are just an extra touch. His lips look kissable, his nose is perfect and it is not too turned up or too bumpy, his cheekbones make him have a good smile, and his teeth are straight. And his eyes are hypnotic and his hair looks smooth and nice, his facial bon structure is perfect. He does not look too girly. I have never seen a man more attractive in my life. I know rock isn't about looks, but Tom is both talented and attractive, there is nothing wrong with that. I like unattractive rock singers too, I don't need them to be hot to be good.
Hot as hell. The definition of a flawless, perfect looking man. He puts all the guys above him to shame. How are Billie, Frank, and Brendon hotter than Tom? Billie is hot, but he lacks nice shoulders though and has no ass, even though he is stunning. Frank is ugly and I don't even know how anyone can find him attractive. Brendon looks average, not ugly, but nothing attractive or special. Tom on the other hand is hot, he has an ass, he has broad shoulders, flawless jawline, kissable lips, stunning eyes, perfect nose, and nice hair, he also wears no makeup either, he's natural beauty.
6
Andy Biersack (Black Veil Brides)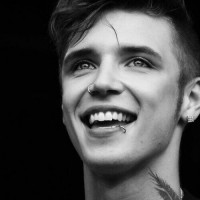 Andrew Dennis "Andy" Biersack, formerly known as Andy Six, is an American singer and pianist. He is the founder and lead vocalist for the American rock band Black Veil Brides, and is its only remaining original member.
This is not the best picture of him. He is so much more attractive than this.
I'm a straight buy and I think he's hot.
He is a angel! He should be #1!
He should be number 1
7 Ryan Key (Yellowcard)
8
Mark Hoppus (Blink-182)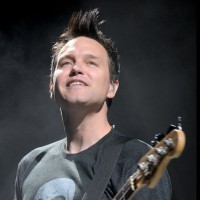 Mark Allan Hoppus is an American musician, singer, songwriter, record producer, and television personality best known as the bassist and co-lead vocalist for the pop punk band Blink-182. Born in Ridgecrest, California, Hoppus spent his childhood moving back and forth between his mother and father's houses, as they divorced when he was in third grade.
He's seriously cute...and he is so awesome! Peace.
He's good looking
9
Alex Gaskarth (All Time Low)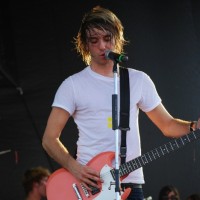 Alexander William "Alex" Gaskarth is an English-American musician, singer, songwriter, podcast host and actor.
He is so hot! Especially that picture. His beautiful brown eyes and hair are awesome. His different dyed hair is awesome. His height adds to how hot he is. And don't know how, but he is so sexy. And his rose tattoo adds to how hot he is.
Alex is not only an adorable guy but he's got an amazingly sweet personality and he treats his fans like gold! : )
He is honestly sex on legs!
His voice is so sexy and nobody can beat him and his adorkable personality...
10
Pete Wentz (Fall Out Boy)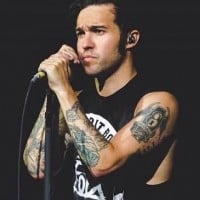 Peter Lewis Kingston Wentz III (born June 5, 1979)is an American musician. He is best known for being the bassist, lyricist, and backing vocalist for the American rock band Fall Out Boy. Before Fall Out Boy's inception in 2001, Wentz was a fixture of the Chicago hardcore scene and was notably the lead vocalist and lyricist for Arma Angelus. During Fall Out Boy's hiatus in 2009–12, Wentz formed the experimental, electropop and dubstep group Black Cards. He owns a record label, DCD2 Records, which has signed bands including Panic! at the Disco and Gym Class Heroes. Fall Out Boy returned in February 2013.
Sexy as it gets! His face, hair, body, and he's talented as a bonus!
Just look at his face. It's self explanatory.
Are these comments from 2005?
The Contenders
11
Mikey Way (My Chemical Romance)
He's so cute and shy, and he doesn't even care about being cool, he's just himself, and he loves it. That's a good quality because he's not lying about who he is, and you never have to wonder.
Mikey is so hot! Don't get me wrong, I love Gerard too. I've just always loved Mikey more in looks though. He's the most relatable for me in the band as well. And I think it's a shame Dallon Weekes isn't on the list. That makes me sad.
12 Jack Barakat (All Time Low)
13
Patrick Stump (Fall Out Boy)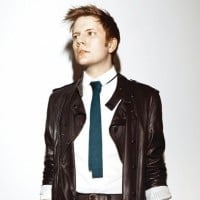 Patrick Martin Stumph, known professionally as Patrick Vaughn Stump, is an American singer, songwriter, musician, record producer, actor and music critic, best known as the lead vocalist, guitarist, pianist and composer of Fall Out Boy, an American rock band from Wilmette, Illinois.
Super cute! And he is hot by the way but that's my opinion.
Patrick Stump is perfect why is he not higher on this list LOOK AT HIM
Beauty at its best
Cute but not hot
14 Benji Madden (Good Charlotte)
15
Ryan Ross (Panic! At the Disco)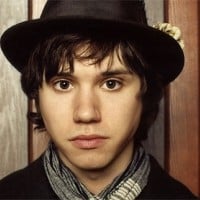 Ryan Ross used to be the guitarist, backup vocalist, and main songwriter for the band Panic! at the Disco. He left the band in 2009 to create The Young Veins along with bassist Jon Walker. Ryan had been the lead singer of Panic! at the Disco, but then Brendon Urie came as a temporary guitarist and they thought he was a better singer.
His personality and individuality is so genuine, and his appearance is great too. But even if he were average looking, he would still appeal to me.
He's the sexiest person in the whole universe! This list is wack! They need pictures of the people to do them justice!
I don't understand why every Panic! fan is so obsessed with Ryan! I get that when he left the band, things changed a bit, but HE LEFT THE BAND!
I have loved him ever since I saw him! He's so sexy I can't handle it!
16
Travis Barker (Blink-182)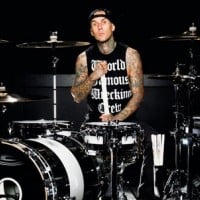 Travis Landon Barker is an American musician and producer, and the drummer for the American rock band Blink-182. Barker has also performed as a frequent collaborator with hip-hop artists, and with the alternative rock band +44, the rap rock group the Transplants, and the alternative rock band Box Car Racer.
There's no way Travis Barker is hotter than Gerard Way.
17
Tyler Joseph (Twenty One Pilots)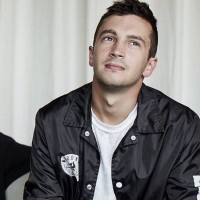 Tyler Robert Joseph is an American musician, singer-songwriter, and rapper. He is best known as the lead vocalist and keyboardist for American musical duo Twenty One Pilots.
18
Pierre Bouvier (Simple Plan)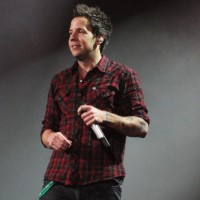 Pierre Charles Bouvier (Born May 9, 1979) is a French-Canadian musician and composer, best known as the vocalist and frontman for the pop-punk band Simple Plan.
19 Joel Madden (Good Charlotte)
20
Ronnie Radke (Escape the Fate)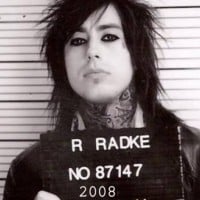 Ronald Joseph Radke is an American singer, songwriter, rapper, musician, and record producer born in Las Vegas, Nevada. He is the current singer of the band Falling In Reverse and is the former singer of Escape The Fate.
21
Luke Hemmings (5 Seconds Of Summer)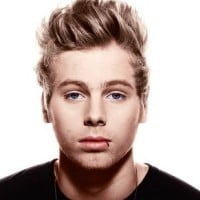 Luke Hemmings (born July 16, 1996) is an Australian singer and guitarist. He is the lead vocalist for boy band 5 Seconds of Summer.
5SOS is the most punk band out there.
What are y'all talking about? He is super cute! And 5SOS is amazing!
22 Tim Armstrong (Rancid)
23 TV Smith (The Adverts)
24 Zack Merrick (All Time Low)
25
Benjamin Kowalewicz (Billy Talent)
I fell in love with him when I first seen his video, 'Rusted from the Rain', just something about him! I have been leaving him tons of messages on facebook and Twitter! He responded back to me once last yr which made me so happy but that was that! I'm 44 and in love with a rockstar, just my luck!
Ben is a beaut
Ben Kowalewicz is the lead singer from the amazing canadian band Billy Talent
PSearch List