Best Cartoons In India
Rishabh This list focuses on cartoons which are made and are likely to be the best cartoons. These are created and are accepted world wide. However the country in which I live does not focuses on these cartoons and these are very rare on Indian TV's. Earlies they were used to be seen all day on Indian TV's.
The Top Ten
1
Doraemon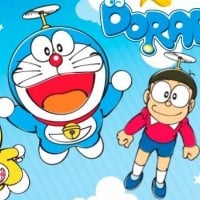 Doraemon is a fictional character in the Japanese manga and anime series of the same name created by Fujiko Fujio, the pen name of writing team Hiroshi Fujimoto and Motoo Abiko.
Believe me or not Doraemon is million times better than Pokemon, I was shocked when I saw Pokemon at no. 1. People who love that show should watch Doraemon or Shin Chan. These two shows have the best story line and something to learn.
Doraemon Episodes Are Comedies With Lessons Or Values Such As Honesty, Perseverance, Courage, Family And Respect For Elders.
I Used To Watch This Watch Cartoon When I Was Kid & I Still Watch This Cartoon.
This Is The Best Cartoon Ever. BEST IN THE WORLD!
DORAEMON Not Only Entertain Us but There Are Lot Of Good Things We Can Take From This Cartoon Show.
It's the Indian version of fairly odd parents
Doraemon is the best
2
Pokemon
This is also my one of the best cartoon serials. This cartoon is accepted and can be seen on worldwide cartoon channels but the India T.V. shows it very rarely. Earlier it was used to be the best on Indian T.V.'s. - Rishabh
It is the best cartoon as it gives entertainment shows adventure and also teaches values like friendship, team work, courage, helpfulness, love and determination to kids.
Pokemon is the best in India. And I also like Pokemon because there is happy, sad and funny moments. And I would request please guys vote it.
Pokemon is the best anime I have ever seen
3
Shin-Chan
One of the most comedy and funniest cartoon ever made is this. You must watch. This is the most comedy cartoon I have ever seen. - Rishabh
Shin chan is a very very comical cartoon I love it in telugu
This cartoon should deserve an Oscar award. Because it is really very good for children it makes you laugh there is nothing bad in this and I request you that please release new movies and old movies of shin chan on Friday it is request
It 's very funny
4
Dragon Ball Z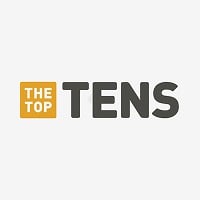 Dragon Ball Z is a Japanese anime television series produced by Toei Animation. Dragon Ball Z follows the adventures of Goku who, along with the Z Warriors, defends the Earth against evil. The action adventures are entertaining and reinforce the concept of good versus evil. Dragon Ball Z teaches valuable ...read more.
The most famous anime of all time. It is currently holding the title for the best anime in the world. It was also used to be the best cartoon in India. Now also everybody love it. - Rishabh
All are the best shows
Tis is my one of the favorite anime
This is the best and superb cartoon ever I seen before. This must be first position. I love dragon ball z.this is awesome...
5
Tom and Jerry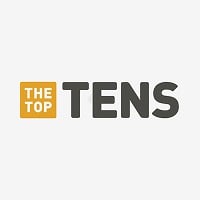 Tom and Jerry is an American animated series of comedy short films created in 1940 by William Hanna and Joseph Barbera. Best known for its 161 theatrical short films by Metro-Goldwyn-Mayer, the series centers on a rivalry between the title characters Tom, a cat, and Jerry, a mouse. Many shorts also ...read more.
Very good all episodes.
I'm surprised that both Tom and Jerry and Chhota Bheem are in the 'contenders' list. Tom and Jerry should be around the top (instead of Shin-Chan or Doraemon - Not too fond of these) in this list and Chhota Bheem should be at the very TOP - of the WORST CARTOONS EVER list.
Tom & Jerry is one of the greatest and most popular cartoons in the world! I'm surprised it's not even in top 10. - Goku02
This cartoon is very popular in so many peoples across the world at any age.
6
Ben 10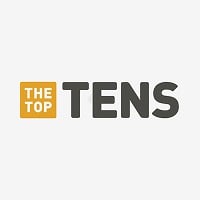 Ben 10 is a media franchise created by Man of Action Studios and produced by Cartoon Network Studios. The franchise revolves around a boy named Ben Tennyson who acquires a watch-like alien device, the Omnitrix, which allows him to transform into ten different alien creatures.
This is the best action cartoon ever made and ever watched. I love it. This is one of the best and all the series are awesome. - Rishabh
Actually I really like this.I thought that it would be on 3 or 4th position
This is the best heroic cartoon. I love this and see all its episodes
Ben 10 only
7
Ninja Hattori
My school days memorable and favorite cartoon
Ninja hattori is the best best cartoon than chhota bheem
One of the best kids anime I've seen
Its just amazing! Ninja Hattori one of my favorites is just so awesome and provided gives a good moral too so it should be definitely promoted amongst kids..
8
Bakugan
Hindi
This is the one of the best anime I watched in my childhood
Please show on cartoon network channel.
Please show it on cartoon network
9
Beyblade
It was used to be one of the best cartoons of all time. All the children including me and I think you as well were crazy for beyblades. - Risha
Burst and metal series are amazing - Zeta123
I love it & like it very much
Beyblade G revolution,V force and original is the best. Metal masters, fusion,saga,fury are all waste
10
Chhota Bheem
To see this cartoon means a waste of time.
The most fabulous cartoon of the world. I hate when someone says that it is a worst cartoon. I know that some of you do not like it but that doesn't mean that you will say it worst. I also do not like many cartoons like Tom and Jerry, beblyde and many more but I had never said that these are the worst cartoons. I just only say that I do not like it that's all. I know that the episodes of Chhota Bheem is not so good but the movies are just awesome. And do you know that why the episodes are not so good? I will tell you. First of all the time that is given to the writers is very less that's why they can't write what they want to. Secondly, they also have time boundations that's why they can't add many of the things that they want to. There are many more reasons behind this but I can't write so much. But at last I only want to request you that if you doesn't like it that is okay but please don't say that it is the worst cartoon. Rather than giving negative comments you can give them some ...more
Chotta Bheem is a superb cartoon. It teaches good values to kids like respect for elders, standing with friends in their hard times, confronting the evil without fear and being honest even in the face of danger.

It is a kids show don't expect gory story lines and plot twists like an anime. Haters can shut the hell up.
The worst cartoon ever seen. Remove this show from the list
The Newcomers
?
Beyblade Burst
I love BEYBLADE burst
The Contenders
11
Naruto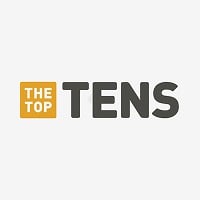 Naruto is an anime and manga franchise Naruto, created by Masashi Kishimoto. The manga was later adapted into a television anime, which was produced by Studio Pierrot and Aniplex. It premiered across Japan on the terrestrial TV Tokyo and other TX Network stations on October 3, 2002. The first series ...read more.
Probably one of the best anime I have have ever seen I recommend to watch this
Best
Sexy Anime
Started watching it recently. If it was ever shown in india, it deserves to be at least in the top ten! Even I grew up watching Shinchan, Doraemon and many others mentioned in the top ten. But the feeling which naruto gave me and still gives me, it just cannot be compared with them! It has the best storyline, best characters, comedy, action and what not! The emotions and feelings expressed in this show is so real and natural! The bond and ties which we share with any person, be it friends, teacher, parents, brother this anime proves how those bonds should be! It's just too much! Can't describe it in a small para! Don't know why it's in the 13th place here!
12
Supa Strikas
Very very nice cartoon
I was mad on my favourite player shakes and twisting tiger
Very good and interesting football cartoon
This show made me fan of the beautiful game
thanks supa strikas
13
Oggy and the Cockroaches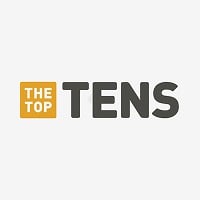 Oggy and the Cockroaches is a French animated comedy series produced by Xilam and Gaumont Film Company.
Yes it's my favourite on Cartoon Network not on Nickelodeon
Best cartoon
Best as dubbing artist is sooo good and dubed indian actors voice
I think this is the funniest and best cartoon
14
Kochikame
Best show nibba tis epic
The Best! The Finest & BADASSA Anime Ever Existed
Pleas start kochikame again
best
15
Galactik Football
This is a cartoon created by the Europeans and focuses on future generations football. I feel that this is the best cartoon I had ever watched. You should watch the season 1, season 2, season 3 on you tube. Season 4 is coming soon.
The soundtrack of Galactik Football is also awesome. Must listen and must watch. Hats off to this. - Rishabh
Used to love this! Brilliant
I not like this cartoon
16
Phineas and Ferb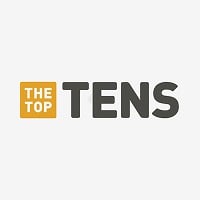 Phineas and Ferb is an American animated comedy-musical television series. Originally broadcast as a one-episode preview on August 17, 2007 and again previewed on September 28, 2007, the series officially premiered on February 1, 2008 and ended on June 12, 2015 on Disney Channel, and follows Phineas ...read more.
'Phineas and Ferb' is a really lighthearted show. It's very fun and cheerful. - Goku02
It is a very good and funny show
Very very nice cartoon!
Best cartoon on earth. I like the songs in the storyline very much
17
Case Closed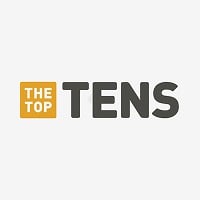 Case closed is the best
Best Detective series ever... Don't miss. Some quality 1990's anime still ongoing with more than 830 episodes!
Best series ever seen
I like this series. It's thrilling, adventurous, dark and spooky. Nevertheless, it's nice! - Goku02
18
Johnny Test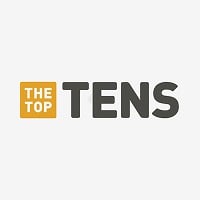 Johnny Test is an American-Canadian animated television series produced by Warner Bros. Animation, for the first season, and Cookie Jar, for the remainder of the series.
Good cartoon
How can someone not watch Johnny test should be in top 10
Why it has stopped
Horrible show
19
Tottemo! Luckyman
Luckyman is best super hero show. - harshad
Lucky man is a good show and I am enjoying to see it
It is the best comedy superhero show.
Luckyman best super hero show. - harshad
20
Motu Patlu
Do you people actually think that Motu Patlu can ever "REPLACE" The best show in the world, that is Pokemon. If you do so then I think you all have gone nuts. Just think of it. I'll tell you some of the major plot holes in Motu Patlu:-

1. Can anyone in this world be called Motu or Patlu? Nonsense, isn't it?

2. How can Coconuts land on someone's head from nowhere on just firing one shot in the air?

3. No one can ever fly in air 200km away if he gets punched.

4. In one episode they showed ice cubes having eyes, hands and legs and they could also talk. And I was like- WHAT? And, They also showed that when the ice cubes were put into oil they grew in size. Ha Ha!

According to science, The ice cubes should have melted and on being converted to water, the spurting of oil should have taken place. But no. They show all sorts of NONSENSE and children like that.

5. The cartoon also has a character named as "Doctor Jhatka" and mind ...more
Very good cartoon
Best cartoon very good story line
Motu patlu vote
21
Perman
Best cartoon
New episode please
It deserves 6th rank
This is my favourite cartoon
22
Slugterra
Best of all other cartoons their is no one like this they should make more in hindi too
Why slugterra session 3 is not starting in india
It should again come on T.V. but then also Pokemon is the best
Why session 3 is not started in india
23
Idaten Jump
It is the best show ever. My only request is to make season 2. please vote this please
I should be this cartoon are placed in top 5 please vote
Very best cartoon in world
It should be in top 5
24
Pokemon: Advanced
Please show the photo
This is the best
Best of all shows
Not the best
25
Looney Tunes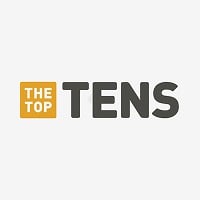 Looney Tunes is an American animated series of comedy short films produced by Warner Bros. from 1930 to 1969 during the golden age of American animation, alongside its sister series Merrie Melodies.
What the hell is going with indian kids..i think government should take necessary steps to stop pogo from broadcasting chota bheem... shows like Looney tunes used to increase love between animal and human beings and teach some moral lesson but chota bheem is just worthless and always teaches hatred
I thought looney tunes would have been among top 3...anyways this is a top class cartoon and my all time favorite
Love it
GREAT
26
Oswald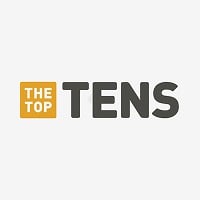 Oswald is a safety-conscious but fun-loving octopus who lives in an apartment complex in Big City with his dog, Weenie. His neighborhood is peopled with colorful characters like his pal, Henry the Penguin, Madame Butterfly, who runs the Big Diner, and her daughter, Catrina Caterpillar. Oswald likes ...read more.
Oswald the Octopus and his world was so beautiful and sweet. With touches of humour, and the little messages in each episode, it is a real nice show. Perhaps underrated, and a"goody two shoes" show, but seriously, I adored it as a kid.
Made my childhood!
In my childhood this cartoon gives me happiness best cartoon I ever seen in my life
IT IS THE BEST FROM AL...
27
Dragon Booster
Good
This cartoon Rocks!
Another best cartoon I have ever seen is dragon booster. My one of the favourite. - Rishabh
Nice show for dragon lovers
28
Zatch Bell!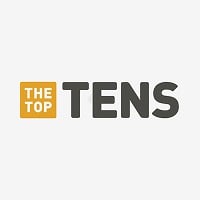 Good series
The Best Hindi Dubbed Anime Ever Made
It is best
"It should be in top ten "
Because it deserves,should watch this anime.It is best.
29
Winx Club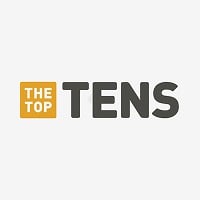 Winx Club is an Italian animated television series directed, created and produced by Iginio Straffi and his company Rainbow S.r.l.
The 2nd most favourite cartoon series ever
Loved it.. Miss it
I used to watch the Winx Club when I was younger.
I love this show
30
ShiVa
I like it
The worst cartoon ever made!
Best action animation
31
BoBoiBoy
Its all fights are very amazing.
Thi also has comedy.
This show is best show in ever because it is only show that have action is best and his elements are 7 make this The boboiboy is billions better no best than doremon
I love this show
Awesome show of world
32
Kiteretsu Daihyakka
The story is good
Best cartoon
It is the very best cartoon but why it is on 35 rank due to trp only
Best cartoon show of all time
33
Roll No 21
Best cartoon
Very very good cartoon. I like this cartoon very very much. It tells us a little about lord krishna and his uncle. I love you!
Excellent cartoon
Good cartoon
34
Bas Karo Henry
It is the best cartoon
Best cartoon ever if you're bored see this cartoon
It is my favourite cartoon
Should be on first best
35
Inazuma Eleven
Wow what a show that was! My love for football started from here.
In our society we recommend to please add Inazuma Eleven in Disney because it's better chance to grow TRP than the others.
We all love Disney and we all SUPPORT them because they see what we want and what we choose but some kind of things not go right by other cartoons. But if Disney show the episodes of Inazuma Eleven in hindi again and promo to every channel than it's better and better opportunity for growing TRP of Disney.
We all wish that will Disney in TOP..
One of the best football series anime
This is the best cartoon
36
Best of Luck Nikki
Very good show
Best cartoon show
37
Transformers Prime

awesome
Best of cartoonsI have ever seen till now
I pressed vote button by mistake
Why does this show even exist
38
The Adventures of Tenali Raman
Awesome work of indian animators
39
Ben 10: Alien Force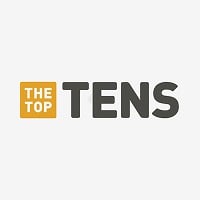 Please bring it back in cartoon network
Best, but not better than the original one, but best
Great series
BEN10 alien force
40
Ultimate Spiderman
This show is really amazing and so many scientific thing that can learn from this show
Most humourous and savage show
..ever!
It is the best cartoon ever. Th graphics and animation is awesome
It is the best superhero show I have ever seen. It's animation is very good.
41
Pakdam Pakdai
Super
Its funny I love this cartoon
I love it its nice comedy cartoon
Vote for pakdam pakdai
42
Bandbudh Aur Budbak
This is the best show of Indian television
Best cartoon ever
Love it more than anyone in the world
43
Teen Titans Go
You should be lucky this rarely airs...It's a random, strange bad cartoon, watch the original instead - SeeU
Should be in top 3 ultra good
Best cartoon ever... just need to change the timings. Cartoon is really good because each and every cartoon character have a specific role to play.. and the topic is really unique. And damn surely will be at top 3 positions..
Vir is the best cartoon in the world
44
Dragon Tales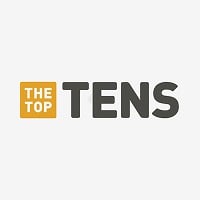 Dragon Tales is a Canadian-American animated pre-school fantasy adventure children's television series created by Jim Coane and Ron Rodecker and developed by Coane, Wesley Eure, Jeffrey Scott, Cliff Ruby and Elana Lesser.
Awesome
Best cartoon for infancy baby
Nothing is more than dragon tales
One of the best cartoons to watch Very interesting and keeps u engrossed.
45
Scooby-Doo, Where Are You!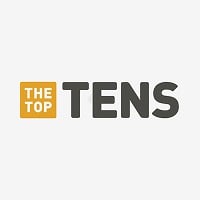 Scooby-Doo, Where Are You! is the first incarnation of the long-running Hanna-Barbera Saturday morning cartoon series Scooby-Doo.
It is my favorite cartoons of all time
My question is- why this cartoon is not in top 10! It is definitely one of the best of all the time...
I like this because it has it own story
One of the most iconic cartoons of all time. How is it so low in the list?
46
Richie Rich
Best cartoon that I have ever seen
I love it very much
Great cartoon
Nice cartoon
47
Gattu Battu
Best Story And Love Of Friends...
Believe me it's like Motu Patlu but more action pack looking.
48
Vir the Robot Boy
Best cartoon in the whole world
Best cartoon ever. it could be number 1
Vir is the best cartoon that I have ever seen in whole life
Hate this non sense cartoon
49
Devendra: The Animated Series
I love this cartoon
We love devendra
Most popular
number 1
50
Teenage Mutant Ninja Turtles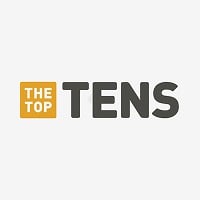 Teenage Mutant Ninja Turtles is an American 3D rendered computer animated television series based on the fictional superhero team. It aired on Nickelodeon in the United States from September 29, 2012 to November 12, 2017.
The only reason tmnt is on this rank is its time which 9:00pm
Should be 19.
I hate it
okay
PSearch List