Best Female Singers in the Philippines
The Top Ten
1
Sarah Geronimo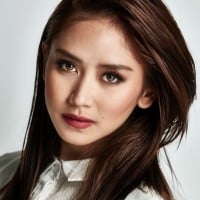 Sarah Asher Tua Geronimo aka Sarah Geronimo or Sarah G. is a world class and multi-talented Filipino singer, actress, dancer, record producer, model, host, coach/judge, commercial/product endorser and tv personality . She can also draw and plays the piano. Sarah is popularly known as the one and only ...read more.
I just really love her because I like her voice and dancing your my idol.. Sarah I really love your song 4I really don't want to compare but, if you give a choice of course Sarah Geronimo, because she is excellent voice, beautiful sexy, she has the height, extremely well dancer, excellent in entertainer with people, and well educated. I surely will vote Sarah G for multi-talented lady. And she is very nice to people, knows how entertain people. I love Sarah G with whole entire personality. She has a lot of respect, good role model with new generation children. She can be a solo in concert. Go... Sarah G. I love you and god bless you.
She is undoubtedly the greatest singer the Philippines ever have. She is very genuine, versatile & down-to-earth despite of her many achievements. She is not just a singer but a total performer, she is good in both dancing & singing and what amaze me most is the fact that she is also a great actress. Truly an equally talented girl that we, Filipinos, should be proud of...She is an award-winning singer both locally & internationally. She is one of the Iconic movie queens the Philippine cinema ever produced. A precious gem, iconic even at such a young age. She's only 27 but her achievements is incredible. I will forever salute & admire her come what may.
She's amazing! I really love her and admire her not just as an artist but as a person as well. I may not know her personally but I can see that everybody loves her especially the people around Sarah Geronimo. I don't easily admire people especially in entertainment industry but it changed when I started to like Sarah G... I really idolize her. I even included her in my prayers... I'm an addict now when it comes to Sarah Geronimo... Even my friends tease me when all my featured article in my FB wall is all about Sarah Geronimo... I just pray that she continues to inspire people and make us all proud in everything that you do. I wish her all the best and may God continue to guide and guard her for always.
I must admit that sarah is not the best belter now because a lot of singers can actually overpower her voice like charice nor regine, but nevertheless, no doubt that she is really the best singer in the country today. Total package, she can sing, dance, act. She can sing different types of songs, she can sing and dance at the same time which is a very hard thing that other singers are trying to do, unfortunately they can't. She has achieved a lot already from the sold out concerts in ARANETA and in other places around the world, she has sold out multi platinum albums, box office movies. If I'm gonna state all her achievements it would take a lifetime for it. So SARAH IS MY BET!
2
Regine Velasquez

Regine Velasquez-Alcasid, dubbed as the Asia's Songbird is a Filipina recording artist, host, producer, philanthropist, commercial endorser, actress, and an Asian pop culture icon. She is widely known for possessing an extensive vocal range.
Despite of her age right now, she could still manage to reach and sing her signature songs very incredible. A truly gifted singer who absolutely described what a singer should be from low notes to high notes. Her performances could attest how really great she is as a singer. Dubbed as Asia's Songbird is not just a singer, she's a woman who has the humility to help others. A Diva who idolized by the young generations and aspiring singers in the Philippines and who have achieved so much honors and recognitions commending her as Singer and as simple person. Philippines is just lucky to have someone in the presence of non other than, Asia's Songbird, Regine Velasquez-Alcasid.
Everyone is entitled to their own opinion, that's for sure. However, this poll is about the best female singer in the Philippines and mind you being BEST comes with greater responsibilities and one of those is the ability to sustain and protect the title. Singing per se, Regine's ability cannot be imitated by anyone and those who tried I'm sure felt their greatest disappointment in life and would not dare do it again. Tell me, with all honesty, who among our singers who ever tried singing Regine's songs succeeded? None so far because only the BEST can do what Regine did and only the BEST can make better what other singers did. God chose her to own that voice and God has not yet chosen someone to replace that voice.
She started it all. No one sings quite like her--effortless and heartfelt. She's one singer that fills the concert venue because she wows her audience. The range and versatility of her voice are peerless. She entertains and at the same time amazes. What sets her apart from all other singers is her ability to strike an emotional chord whenever she sings. She beautifully explores her low notes and at sets those high notes flying to express deep and powerful human emotions. She just doesn't sing; she tells a story. Sure, the country has plenty of good singers, but none as good Regine Velasquez. She has set the bar so high that she has become the yardstick against all other singers are measured. She's a legend.
Need I say more? She is the best there is... I mean, those singers you all idolized today, they all look up to who? Regine Velasquez. Even those up coming singers and talent search winners all have one thing in common, They all idolized and even imitate Regine. I don't need to enumerate all her achievements and accolades because surely, there's tons. I'll just have to say one thing about this person that is extra ordinary; Her Humility. She is blessed, she's at peace in her life and happily flexing her muscles reaping the rewards of success, after 25 years in this biz because she remained her feet on the ground.
3
Charice Pempengco

Jake Zyrus (born Charmaine Clarice Relucio Pempengco, formerly known by the mononym Charice), is a Filipino singer who rose to popularity through YouTube. He is a transgender man.
Hands down, Charice is the best singer! But it seems most Filipino critics, producers, fellow artists and sadly audiences are conditioned to see persons who ironically do not represent true Filipino beauty. They seem to look like western in origin. I mean, me being Asian I have seen and appreciated great western artists in the states. For me to see footage of so called popular Filipino singers today, they all starting to look the same. If I wanted to see a good singer that looks like American, then I'll just watch American entertainment. But good Lord, for once I want to see a real Asian blooded talented artist like Charice for a change. She is the real deal! An organic pure bred Asian Filipino and a real trooper from what I learned from her past. She's the world class underdog that America, Japan and Korea saw and fell in love. In a way she is a fairy tale story for the kids of the world should see. I hope to hear her voice in all Disneys's future classics like the great Lea Salonga ...more
Here in late 2015 I just discovered Charice. At 71 I am so filled with awe with her singing. I'm so thankful I'm still alive to be able to hear her voice ringing in my head. She is so breathtakingly beautiful I only wish I could have found her sooner so that I could have seen her in person. If she ever decides to tour again I only hope she decides to come to Canada. At times tears flowed down my face and my heart has been filled with so much love and happiness just watching and listening to her perform. I'll play her songs for as long as I can, she is now part of my life's story that's how much affect she's had on me. Thank you Charice.
"If you are a die hard fan of someone else, you got a reason to hate this person but if you are a real music genius or a music lover then you agree to me that this person is one of a kind. Foster can't even exactly denote what where she fits in. She is just too talented that she can sing anything they want her to sing. Made in the Philippines but marketed around the globe. A person you every open minded Pilipino could be proud of. Her song being used as a winning piece in tvo Armenia. That is Europe man. Her song being covered by popular singer man. That is Australia man. With a wide range of voice, she offers different kind of songs that your playlist wont be boring. One thing more, she is so generous lending her voice in different activities to help others in and out of the country. A thing her mentors had thought her about giving back. Many more to say about charice. But back to the topic, she had proven herself and now with the new her, she will gonna offer more so watch out! "
I like Charice because she hits her high and low notes with ease. She has a God given talent and people from other countries recognized this and that is why she is successful internationally. She will never be successful in the Philippines because she is short, round face, born in the Philippines and who cares and it's none of their business. At least you can sleep soundly Charice and people that insult's you cannot. Hang in there Charice, you are the best, stay humble, keep singing because we love you.
4
Lea Salonga

Filipina singer and actress Lea Salonga has released nine studio albums, three live recordings and is involved in at least ten cast recordings.
Lea has proven herself over and over, in major theater, motion picture soundtracks, live concerts with large orchestras, live performances with smaller ensembles, etc. She has truly become an international star whose bright lights have not faded as she has matured. If anything, her voice has improved. She possesses a vocal instrument which is capable of performing a wide variety of music. Her pitch, her expressive qualities and her professionalism are second to none! Lea Salonga is a professional in every sense of the world. All one has to do is to hear her sing in concert. And, she is very beautiful.
She is an international singer and one of the pride or treasure of our country. She always brings pride and honor to our country and to us (Filipinos). She deserve this because she had done so many things just to say that she will make us proud. All of her misery lead her and her family a very successful life. She never failed to make everyone proud. Just like the awards that she received because of her dedication to her job. We can see that her love and passion in Music will not stop because it's her love and her dream. She always stays humble aside from being known as the Broadway Diva, the original Kim in Miss Saigon, the first Asian to got a Tony Award, the role of Eponine and Fantine, and to got an Olivier Award, being a good actress as well, to got a Grammy Nomination, to perform or portray roles, and many more awards because she is always having fun in her work and she gets many lessons from it.
Lea Salonga is the best, the most intelligent, disciplined, humble, extraordinary, simply beautiful, and internationally-acclaimed Filipino singer and actress. A total performer who brought so much pride to the Philippines due to her various local and international achievements and awards (including the very prestigious Lawrence Olivier Award in the West End (UK), the Tony Award in Broadway (US), the Drama Desk, Outer Critics Circle and Theatre World Awards for her role in Miss Saigon. Her longevity and popularity as a performer is amazing as she continuous to soar and shine to this day and age.
In my opinion, Lea Salonga is the best singer that the Philippines has ever produced. What I really like about her is the fact that she could hit high to low notes perfectly. So what? many singers could do that...well, she sings in a way that the listener could still clearly hear every word she's saying all throughout the song no matter how high or low the note is. She is a singer and a storyteller and has the rare capability of pulling the listener into the song. Again, this is my personal opinion.
5
Julie Anne San Jose

Julie Anne Peñaflorida San Jose is a Filipino singer, actress, model, composer, and television personality.
Multi-talented young artist, si miss julie anne that's why. She can sing and can act and can dance and can play the guitar with versatility and compassion. She can rap fast yet with quality and can deliver the lyrics clearly and understandably. As expected she will be a big star in the near future and leveling herself with the already known personality in the music, movie and entertainment industry. And with her humility and and proper handling of her priorities, she be well-known and well-admired and loved by her followers and fans. I wish her all the luck. I hope and pray for her success, for her good health. She will surely the next phenomenal star in the showbiz industry reaping fame and glory.
She's a multi-talented young lady... She's so versatile! She can sing different genre of songs (ballad, pop, rock, rap etc). She can dance and act (Her portrayal of Juliet in Wazak Musical of Party Pilipinas even a starter really touch thousands of people like me) She can also play different instruments like piano, guitar, drums etc. At 17, at a very young age she has accomplished many things like being the front-act to David Archuleta's concert were thousands people admired her performance and even David says "She's a great singer". This beautiful, multi-talented young lady will definitely come a long way... She deserve all the blessings because she remains humble despite of her STARDOM..
She is very talented! She could sing, dance, act, host, compose songs, play TONS of instruments, and many more! Despite all her achievements she still remains grounded. She uses her talent not just to earn money, but also to inspire all the people who believe in her. Every time she goes on stage you will see a different side of her. She always finds ways to surprise her audience. Just when you thought she already gave her best performance, she would show us a brand new talent and discovery. She conquers every platform slowly and with style. She is just starting. There is definitely a lot more in store for her. A very bright future ahead for her career.
Julie Anne San Jose is now a legendary of music at age of 17. Her voice can definitely compete and win to other international voices.. She is the gem in the Philippines and the Filipino pride. The youngest diva and musician of all time. Doubt it or not she will definitely go to place will reach the top of the pyramid by her own hardwork and dedication. She may just an ordinary from her home network but to all the hearts of Filipinos, she is one of a kind and hard to break. A simple girl with an angelic voice and heart will invade the whole world not just her home country. Julie Anne San Jose the girl who continue to share her voice through her heart will always be remember
6
Jonalyn Viray
She has amazed the audience in several numbers; silenced the crowed when belting the highest registers; left jaws dropped by effortlessly reaching notes that have not been heard in a while (from Regine V., of course). In her continuing efforts to push her limits and master her craft, she has been making a mark in the industry. Being versatile with her music, she understands that belting just adds flavor to a song. It's more than belting. It's telling a story; being a character in the story. Though though her road to popularity takes such length, she is a true example that, more than being a singer, an artist is defined by the lives she touches and influences and not by figures or whatnot.
I like her. I used to only like Charice, Regine and other artists out there, Jonalyn was always if not on my top list but for some reason she is always left behind even before when she joined this MTB singing competition on TV, I think singin Christina Aguilera's songs, I was rooting for her. I wanted her to be more successful than she already is now. She deserves it, and I think now is the time for her to really step forward like what she is doing now. Well enough said, She is a great performer, singer and I like her that's all that matters, I don't give a ** whatever haters think or say about her but she is one in a million, or a billion.
Jonalyn Viray is a vocal prodigy, she's one of the Philippines' finest singer and the best among her generation. She effortlessly bagged the 2006 Overall female grand-champion of the World held in Hollywood, USA and bested other champions aroudn the globe. Her vocal range is immensely outstanding and powerful, belting towering notes with ease and class.

Unfortunately she's one of the underrated singers, a lack of support and weak marketing strategy from her mother network might be a contributing factor, but nevertheless this precious gem should not be wasted. She has been the country's pride and will always be. Proud to be Jonatics, proud to be PINOY!
She has a very wide vocal range... And many says that she's one of the only singers who can belt A5... She's still humble after all of the achievements that she has... And she's really consistent when she's singing because she can actually higher those low notes of the songs that she sings but she's following the instruction of the stage directors.. And she's interacting with the other singers kindly.. So I think she's one of the best young divas that I've ever known... Go soul princess! Go idol!
7
Rachelle Ann Go
When Rachelle sings her own version of the song, the song becomes even more beautiful, not a mere copy. She can sing pop, rock, inspirational and Broadway songs in a way that sounds natural and convincing. World class talent. Given the chance, she can reach the kind of success the likes of Lea Salonga have achieved. Versatile singer who keeps on evolving and giving her very best!
Well, she's beautiful inside and out and its not just her voice that I really love about her... But its her whole being...

She sings with feelings in which her viewers can relate and feel the content of the song... That's why I really love listening to her voice...

Calms my heart and it inspires me a lot...
Doesn't sound like trying hard...
Its not just about the high notes... Its about creating a connection with her viewers...
She does not carry the title Ultimate Champion for nothing. She has conquered the world with God's grace, spiritual strength and power. Versatility, uniqueness and incandescently overflowing with talent - she sings almost all types of genre (from gospel, mellow, ballad, R&B, belting songs, rap, rock to operatic aria - you name it she can do it), dances with supreme expertise, plays the drums and other instruments more than like a pro, performs with soulful and varied emotions, she can even do acrobats while singing, and a lot more. Truly a world-class performer/artist/West End and Broadway superstar, she has owned the world's stage with a handful of local and international musical roles in diverse musicals, recognized by international award-giving bodies, captured the hearts and eyes of local/international audiences/celebrities, and continuously/consistently adding feathers on her cap and even royalties on her crown. She is simply and humbly the BEST!
She's the greatest singer in the country because her artistry and style of music is unique. She has a long range of voice which she belt's it effortlessly. Her headtone and falsetto's are electrifying. She can also pull off RnB, Pop of course, OPM, Classical, Rock (she have a rock album), Ballad and now she's on West End doing Miss Saigon as Gigi Van Tranh that bagged her as Best Supporting Actress and she was cast in Les Miserables as Fantine. She's the best among the rest. Try Rachelle and you'll see it how amazing she is!
8
Yeng Constantino
When you're talking about ORIGINALITY.. Yeng Constantino will definitely cross your mind. She writes her own songs, sings them from the heart and she has her distinct style when she sings covers.. Truly an inspiration to the youth. Yeng is also a good example of a hardworking artist with a strong passion for her work with a humble disposition reflected by her unconditional faith in God. She deserves all the success she has been getting and who would not appreciate her good record as an artist? No Negative issues.. Very transparent. TRUE TO HERSELF.
Yeng has improved since she won the title as the first ever Grand Star Dreamer on a Philippine franchised Reality-T.V. Show of Endemol - Pinoy Dream Academy (Star Academy) in 2006. Since then, she has launched 3 chart-topping albums and videos. Her songs has influenced many students amongst the youth and she has continued her legacy of writing songs and over time, has kept her character not only as a singer/songwriter but also as a host and a producer/director. Her voice has evolved since her hit Hawak Kamay in 2006 and is now being compared to the likes of Adele in the international scene. She keeps performing in bars, school events, volunteer works and she has an upcoming concert entitled RAKENROL JAMMING in Aliw Theater this coming Friday, August 5. Be there and watch her electrifying performance!
She is also "Rock Princess" in the Philippines... Her album entitled "Salamat" reached its "Gold Record" two weeks after its release and then later took its "Platinum Record" after a month, followed by "3x Platinum Record after several month of its release... She is the one of the best singer in the Philippines in this generation... Yeng Constantino, is a multi platinum recording artist... And today I'm so excited about her second major concert which will happen this August 5, 2011... YOUR MY #1 IDOL
YENG is very different from other artists because she writes her own materials and she is really working hard with every song that she releases. She is a singer, a composer, a musician, a producer, a director, and most importantly, she is a disciple of GOD..
9
Toni Gonzaga

Celestine Cruz Gonzaga-Soriano, better known as Toni Gonzaga, is a Filipino singer, television host, actress and comedian.
She's a good singer! I love her voice! She's the ultimate multimedia star! And she's great! She has her own style in singing. That', why I love her. We love her!
I just love the way she is.. She really possess everything, most especially she being a God fearing women, go toni...
Toni Gonzaga is a one of kind singer. Powerful and distinct voice plus she can sing any song from love song, pop, RnB to ballad.
I really love her versatility, her voice, her acting skills. The best.. She's so wonderful and amazing.
10
Juris
For me, she will always be number one, from the first time I saw her on T.V. and up to now. Hers is the most recognizable voice I know. The way she looks and carries herself on stage, so elegant and yet so sweet, what more can I ask?
Her music and rhythm find their way into the secret places of the soul. Her voice soothes the mind and gives it rest, heals the heart and make it whole, flows from heaven to the soul.
She has a soft voice that attracts every Filipino people.
Very soulful singer. Juris will touch your heart and make you more miserable hehe
The Contenders
11
KZ Tandingan
I somehow agree with a comment regarding KZ's pronunciation of words starting with P. Three times she sang with Sam Concepcion and three times she missed that part " swallow my pride... It sounded fried. And she sang Imagine and missed that "living life in peace"... it sounded feace. Vice Ganda was insisting that Anne (Curtis) never said fast face, as quoted by KZ, because Anne said "fast pace". Why am I citing these? Because I admire her a lot as a singer and I am a fan, never did I enjoy music before her time. Although no one is perfect, slight errors may mean a lot to detractors and bashers. To me, KZ is the ultimate performer and a true champion and most of all, she is human - not a singing machine.
If you have a hard time singing in tune, belt it out. If you still don't hit the notes, just say it's your version. And if still your own version doesn't sound good, tell your fans to make some noise so no one will here you singing. But if hitting the notes is your least concern because you are a true artist and even your whispers sound amazing, then you are 90 percent KZ. If you want 100% KZ, rap and make it fast and clear. Go overrated singers... Practice... Long way to excel. You have been there for more than a decade and you don't know what singing is all about.
KZ won the grand prize in the PH X factor. They doubted her singing voice and style. "Scared to Death" was the 4th best song in the 2013 Himig Handog PPop Lovesongs. A few appreciated her singing. She won 1M in the Singing Bee in January, 2014. It didn't prove anything for her struggling career. She keeps on singing from mall shows to provincial invitations. And finally, the "Mahal Ko o Mahal Ako for the 2014 Himig Handog. And finally, her singing prowess was recognized. Some insisted that another singer was better, another singer should have won, and still, another sang perfectly. Tell that to the marines! WOW KZ the Marines love you.
KZ has a unique singing style and that's her edge over her contemporaries. Her voice is husky; there's something else in here voice that makes her different; maybe it's her guardian angel singing for her; maybe she blends her own voice; all I know is she is simply KZ. One slight setback though. I would say a regional language barrier... p becomes f like proud becomes froud, fast-paced becomes fast-faced, living in peace becomes feace... it doesn't matter, she's awesome!
12
Karylle
She captured my heart the first time I heard her voice. It's so sweet but powerful. I'm amazed. Her voice makes me feel the song her singing. "Full of emotion". She make every song beautiful. This girl is very talented because he can also dance, act, hosts and other talents. She can do all things with her own amazing version
She always sings with her emotions. She have an amazing sweet voice that's why she was welcomed in broadway, international and showbiz industry. She sings with full of power. She can do all genre amazingly. She is an amazing singer and actress! She's definitely AMAZING!
Karylle do have a good personality. Her voice is very sweet, unique and amazing. She's best in all music genre. She sings with full of emotions.. Karylle has already been part of musical theater plays that shows her amazing talents in acting and singing. She got the beauty, brain, attitude and talents. She's near from being perfect :D
Karylle makes you feel the song she sings and brings you to that situation.. When you hear it, everything comes so magical!
13
Angeline Quinto
Angeline Quinto is the best! She's so promising in showbiz now. With the beautiful and belter voice, angelic face and very admirable personality absolutely she'll make it to the top like her idols.

I think she's worth on everything that abs cbn is giving to her right now.

She has really the star power!

we, as tour fans Angeline will support you all the way. Just continue your dream to come into reality. We're so happy as 'angeliners' that after star power you're not just a star but the next 'POP SUPERSTAR'!

You have the total package, and truly believe in your capabilities and God given talent.

God bless Angeline... We so much love you!
She can sing many types of songs. I expect her to reach a long way in mission of singging career as well as popular filipino female singers have done especially her 1st idol in singging Ms. Regine V.A., her 2nd mother Mega Star Sharon C., her idolized supportive beloved friend Miss Sarah G. and other numerous respected singers in the country. I really very proud of her and always pray for her to obtain more more success in the future.
Your star shines the most among the new breed of stars in this generation. Truth be told, You're way much better than Sarah when it comes to the quality and power of your singing. This is the truth. Even the Asia's songbird will agree with me.
This girl sounds so good in singing I like her smooth and so gentle voice but in style? SORRY DEAR.. you are lack of it.. every time I hear her voice one person reflects on me at it's ms. regine velasquez. so where is the justice for angeline's figure? Covered by ms. reg. shadow? But her voice sounds so good it feels like I'm in heaven so gentle.. this is my opinio but it does not mean that I am angeline's hater no I'm not. I like her I like her voice but I don't like her style of singing similarly to ms. reg. style which is very common among those music lovers and music experts.
14
Kyla
Her vocal acrobats are amazing. She hits every single note perfectly. Her range is wide, her music genre is vast. Her songs are quality. She never ceases to surprise us with what more she can offer. From a very timid girl, she's grown to be a total and fierce performer now. She's an inspiration and definitely a role model to the youth.
Her diction and enunciation is perfect. When she covers a song, she's doing it perfectly as if it's hers. Her vocal range is really wide and her performance of It's My Turn by Patti Labelle can attest to that. Watch it on YouTube and see how you'd be amazed with her voice. She's a blessing to the whole music industry. I'm lucky to have known her.
Kyla just blew me away when I visited the Philippines and saw her on MYX. Fresh, honest, and interesting with beautiful tone and delivery. She is not afraid to give her songs different interpretations which always win you over. She gets my vote, and she didn't have to tie me down to the floor, floor, floor.
One of the most distinct voices I have ever heard in Philippine music industry. The raspy soft texture of her vocals really touches your heart with her soulful renditions, plus the fact that she really stick to her genre, and continuously improving her craft. No other pinay artist can sing RnB and jazz better than her.
15
Nina
She is the only filipina singer that can consistently whistle she has an angelic touch of voice that can captures anyones attention. She can also belt as if she is trying to act as an international singer. And most of all she is the 1st female top seller of an album. She is truly the DIAMOND SOUL SIREN
Fantastic voice. Tones wonderfully reached. Tender and sutil voice. I am writing from Colombia, South America. Sorry she has been not promoted because with her voice, she could achieve much more recognition.
First to have a diamond album and still all albums are selling hot cakes! The real soul siren of the Philippines giving justification to all her revival songs!
Her voice type is Lyric Coloratura Soprano, she can do coloratura passage easily, her musical style inspires me.
16
Lovely Embuscado
Look.. With in the Music industry beauty and good voice quality combined awesome but that were before. Now good voice quality excel personal appearance only secondary. This girl is very talented when it come to music nonetheless a bread winner for her family to lift their situation. Give her a chance. Please vote lovely for a good and let her live life to the fullest... She got the talent anyway!
She is down to earth lady and I'm sure that she will continue of being like that even she reach on the top of her career. I can see that she will be one of the best in the music industry. Keep up the good work Lovely...
Your success will be measured by effort, and that's you, you made the effort with comes in your heart be blessed and continue to share the gift of singing.. You made the best... GOD BLESS! Be a winner soon...
This girl has a lot to offer. She may not have the looks, but she has good pipes and most especially, a good heart! Keep it up, Lovely! God bless you! Stay humble!
17
Maricris Garcia
She has a unique voice...
PPS year 3 grand champion...
She is the best among the PPS champions...
18
Angel Locsin

Angel Locsin is a Filipina television and film actress, commercial model, film producer and fashion designer.
It is nice to know that angel is also a singer... I like it... She is talented... I just want to hear her voice...
She is the number
19
Zsa Zsa Padilla
So divine, a voice like a velvet! She has the class of her own, a beauty inside and out, her strength is when she sings sentimental tones, ramdam na ramdam talaga!
Unique voice, truly divine... Shes the best.. Number 1 for me.. Beautiful voice, face etc.. Lahat ay nasa sa kania na.. The most beautiful..
Besides sharon and nora, shes the only diva who received numerous best actresses awards. She almost snatched the grandslam title for batang px
I know she's good.
20
Maja Salvador
She had a good voice and she can sing totally...
I hope that she can have an album... Soon a lot albums and be the one good singers in Philippines and can go to other country to perform...
Go Maja go! She has such a beautiful voice, this girl has lots of potential. It comes natural to her!
She is an aspiring singer she's good as Sarah maja can sing dance act
21
Aiza Seguerra
Very down to earth, with loads of talent. Hope your reign is long indeed!
Because she has the sweetest voice. I just love her singing.
22
Sheryn Regis

Sheryn Mae Poncardas Regis better known simply as Sheryn Regis, is a Filipino pop singer-songwriter, host, entrepreneur and occasional actress. She rose to fame during the first season of the singing competition Star in a Million where she placed runner-up to Erik Santos in 2003.
Sheryn is one of the Philippines Best Singers. She sings effortless, powerful and her vocal stamina is exceptional. She can sing almost all genres and she is the singer behind the hits like Come in out of the rain, Kailan Kaya, Starting Over Again, Follow Your Dreams, Hindi Ko Kayang Iwan ka and a lot more. A very sweet and friendly artist on and off camera which made her lovable and cute. A fighter performer that is willing to take challenges and give her 100% best whenever she performs.
On of the songs I heard in my entire life that is hard to sing is the song entitled "Come On In Out Of The Rain". This song has been sung by a lot of singers with different versions but I still love her version. Super clean!
Sheryn is really the best singer and could sustain effortless high notes... Her versatility when she sings on the crowd manifest her undeniable talent as singer... That's what she is... That is why I proudly say that she is Filipino who have this kind of talent... No one can deny that... Her talent is natural... So amazing talent...
I love Sheryn.. She has a very powerful voice!. Super.. Even Beyonce's hits such as LOVE ON TOP.. She reached it without difficulties and she sings relaxed! Super duper!.. My idol is Sarah Geronimo but if voting in a highest note or a powerful voice, It's Sheryn.. I love Sheryn so much!..
23
Kathryn Bernardo

She may not have a great voice but sure she can sing...but what really matters in this industry is...their marketability...who among all new and old singers who got 'GOLD' on the day...the very first day...the album was officially released and and became ' PLATINUM' in a matter of two or three months? She made history...WHY?...because we and WE LOVE HER that goes from head to toe...
24
Sitti Navarro
One of the best singing voice I have ever heard, first time I have heard her voice I never thought she was a Filipina as she sang Bosanova so well. Her bosa style applied to local songs really distinguish her from the rest.
Best singer.. And she really soothes our feelings..
25
KC Concepcion
Eversince during when you start on showbiz I love the way how you act and also the way how you sing a song gracefully... Wish you a more power
PSearch List