Best Hans Zimmer Soundtracks
BKAllmighty
The Contenders: Page 2
21
Batman v Superman: Dawn of Justice

This is an incredible score. It builds upon the masterpiece that was the Man of Steel soundtrack and takes it to new levels. It hits all of the story beats perfectly, providing you with just as much narrative as the original script.
The most underrated movie and soundtrack. In my opinion, this is Hans' best score, hands down.
Terrific Soundtrack with memorable themes. "Is She With You" (Wonder Woman theme) stands out. Lex's theme is a great addition. He and Junkie XL did an amazing job on the Batman theme. Superman's theme from Man of Steel continues to be great.
Yes cool
V 6 Comments
22
The Thin Red Line

Nothing I've ever listened to conveys more meaning and emotion than this soundtrack. If this movie had any other composer it wouldn't be half as good as it is.
Haunting music, can listen to this over and over. My favorite soundtrack. The long songs make for better listening! Nothing worse than 2 minute soundtrack songs. Zimmerman rules!
This one is REALLY good, and not only that, but this is one of zimmer's first real compositions. You may not notice it, but this is the score that zimmer STILL bases his work of of.
One of the early ones, one of the best ones.
V 6 Comments
23
Black Hawk Down

Joke that black hawk down is so far down thid list. It should be up there near the gladiator at least!
This should be first
This should be atop!
amazing
V 2 Comments
24
Call of Duty: Modern Warfare 2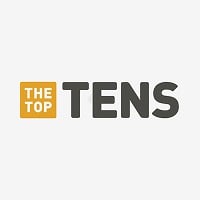 Best Call of Duty in my opinion. Soundtrack made it even better.
The best game and the best soundtrack by hans zimmer!
The ending was so epic.. I almost cried.
People should know that he only wrote the main theme (opening titles) for this one. The score is by Lorne Balfe. - ChrisZimson
V 1 Comment
25
The Prince of Egypt

Just fantastic. Some of the best songs to come out of a musical that is not from Disney. Hans Zimmer took the music from ancient Egypt and made it epic!
The score is so well layered and is a great use of an entire orchestra. It's a bit different if you're only accustomed to the Zimmer/Nolan soundtracks, but it is amazing.
26
Madagascar 3: Europe's Most Wanted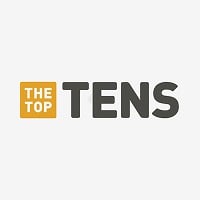 One of the best Animated movies in the world! - Victoryboy
27
Crysis 2 Soundtrack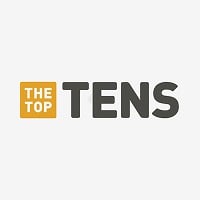 How can you forget the soundtrack of game crysis 2. Its also sounds like epic.
Best soundtrack ever for a video game
This is the one that should have been at the top. The vibes in this thing is inhuman
It makes you feel powerful... Can't forget it in a life time, n don't forget was one of the thing that made the trailer hit... !
V 1 Comment
28
Rango

You! Stop!
Stop scrolling through this and immediately get the soundtrack of Rango! This one is definitely one of his best (it really is! ). It's such a shame not much people know about this movie and the music. Movie is really great, music is better.
Listen to: Rango Suite, Underground, The Sunset Shot
29
Kung Fu Panda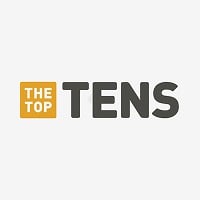 One of the most underrated soundtrack: master oogway
As with most DreamWorks animated movies, composer Hans Zimmer scored Kung Fu Panda. Zimmer visited China in order to absorb the culture and got to know the Chinese National Symphony as part of his preparation; in addition, Timbaland also contributed to the soundtrack. [51] The soundtrack also includes a partially rewritten version of the classic song, "Kung Fu Fighting", performed by Cee-Lo Green and Jack Black for the end credits. Furthermore, in some versions, the ending credit was sung by Rain. Although Zimmer was originally announced as the main composer of the film, during a test screening, CEO of DreamWorks Animation SKG Jeffrey Katzenberg announced that composer John Powell would also be contributing to the score. This marked the first collaboration in eight years for the two, who had previously worked together on DreamWorks' The Road to El Dorado and the action thriller Chill Factor. A soundtrack album was released by Interscope Records on June 3, 2008
30
Madagascar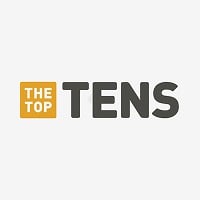 Each time I listen this, I feel amazing inside! Do yourself a favour and listen to this amazing soundtrack by the musical genius Hans Zimmer.
"I like to move it" song creates a SWING in your body! Man, this song rocks! - Victoryboy
31
The Rock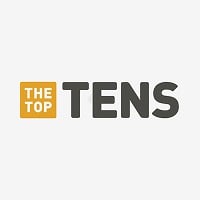 This soundtrack defined military action music for two decades.
32
Madagascar: Escape 2 Africa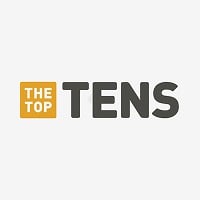 33
Kung Fu Panda 2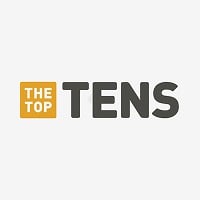 Although it sounds completely like a Powell score, Zimmer did write several parts. Lorne Balfe was involved in half of the tracks (He writes additional music for many Zimmer scores).
34
True Romance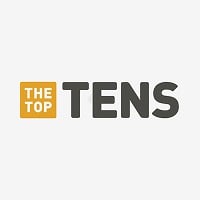 Cannot believe this isn't number 1
FANTASTIC TUNE.
35
Angels & Demons

The violin at the beginning of "The God Particle" could single highhandedly make this one of his finest works. Every piece is perfect, shocked at its low status on this page.
People talk about Hans Zimmer for Pirates of the Caribbean, Inception, Interstellar! Which are my favourites too! BUT.. Angels and Demons is often underrated which is actually on another level! *Fire*
It should be top 10. "Science and Religion" is epic
Yes The God particle is amazing
V 2 Comments
36
Crimson Tide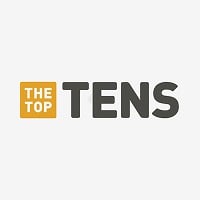 I feel that the amount of support for crimson tide really does not do it justice given how great it is

But then again, it is a really old film
A truly memorable score!
One of the greatest
This soundtrack is one of Zimmer's most forgotten scores: which is odd. It is his only Grammy winner besides The Dark Knight. An insult, this is an hour of power and majesty.
37
The Lone Ranger

Why is this not higher on the list these are great songs
38
Tears of the Sun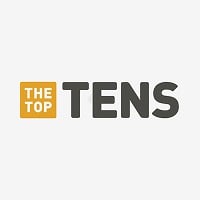 Final battle scene music came alive very good hans zimmer
Kopano part 3 hans did a great job with that song.
39
The Holiday

Perhaps not the biggest blockbuster or Oscar worthy but still a pretty decent holiday movie. Hans work on this was absolutely spot on. He definitely knows how to bring the romance to life through sound.
The obvious choice! No wonder Hans music makes you feel the emotion the scene or the movie wants to convey. I feel very sad every time I listen to Iris and Jasper
Enjoyed the holiday very much. Still right up there with Pearl Harbor and Spirit.
V 2 Comments
40
Sherlock Holmes: A Game Of Shadows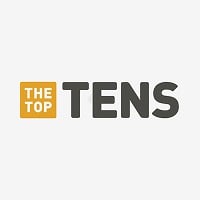 A truly enchanting soundtrack to match it's theme perfectly
PSearch List
Recommended Lists
Related Lists

Best Hans Zimmer Tracks

Top Ten Songs from Hanz Zimmer's Gladiator Soundtrack
Top 10 Reasons Why Hans Is the Best Character In Frozen
Top Ten Best Things About Hans from Frozen
List Stats
3,000 votes
74 listings
6 years, 289 days old

Top Remixes (11)

1. Gladiator
2. Interstellar
3. Sherlock Holmes
ChrisZimson

1. The Dark Knight
2. Gladiator
3. Interstellar
MetalMania

1. Interstellar
2. Inception
3. The Last Samurai
Nebular65
View All 11
Posts
Error Reporting
See a factual error in these listings? Report it
here
.