Best Canadian Bands/Artists (new)
The Best of Canadian music (new, as in acts from 1990's to present, the "er" stuff)
The Top Ten
1
Three Days Grace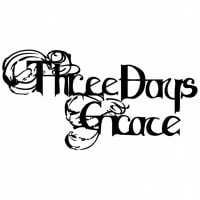 Three Days Grace is a Canadian rock band formed in Norwood, Ontario in 1992 with a line-up consisting of guitarist and lead vocalist Adam Gontier, drummer and backing vocalist Neil Sanderson, and bassist Brad Walst. Their original name was Groundswell until they changed it to their current name in 1997. ...read more.
Three Days Grace is a really great band, but The Birthday Massacre should be number one on this list, because they're way better and extremely unique and have their own special sound which makes them stand out of all the crowds in the music world.
They are the most amazing alt. rock group EVER! - fireinside96
OBVIOUSLY. There's absolutely no doubt about that. I like Nickelback, they're really good but Adam Gontier and the other member make me alive. They are my own drug.
they're amazing live, and their albums never disappoint
10 Comments
2
Nickelback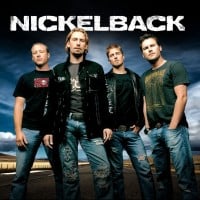 Nickelback is a Canadian rock band formed in 1995 in Hanna, Alberta, Canada. The band is composed of guitarist and lead vocalist Chad Kroeger, guitarist, keyboardist and backing vocalist Ryan Peake, bassist Mike Kroeger, and drummer Daniel Adair.
Three days Grace will soon become my favorite but because Nickelback have been my favorite for so long I will vote them. I am Australian and all my favorite bands are from Canada, you guys rock!
I love Nickelback his voice, music quality... I being from India where bands like nirvana, lp, etc play their lead role, I love this band, don't know why...
How can anyone like those deeply sexist, right-wing rednecks, that made one song and copied it a thousand times over the years..

All their song sound the same.
Listen to Burn it to the Ground it's really good - SmoothCriminal
4 Comments
3
Billy Talent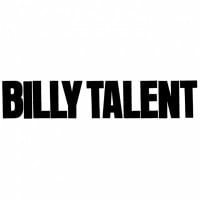 Billy Talent is a Canadian rock band from Mississauga, Ontario. They formed in 1993 with Benjamin Kowalewicz as the lead vocalist, Ian D'Sa on guitar, bassist Jon Gallant and drummer Aaron Solowoniuk.
I have to say that Billy Talent is my absolute fave! Their lyrics are so powerful and creative that it makes me wish that I could come up with the amazing songs that they write, Fallen Leaves, Man Alive, Hanging By a Thread and Red Flag are some of the greatest songs I have ever listened to!
I can't describe how much I love this band. Every single song of them is amazing. My favourite is White Sparrows.
Best band ever! Bloody Nails and Broken Hearts is such an awesome song! I also love their Pezz stuff from before they were Billy talent!
Billy Talent and Simple plan are the best Band's ever!
3 Comments
4
Hedley
Their lyrics are meaningful and all about life and it's challenges. Jacob's voice is amazing and uniquely stands out from many other artists. How are they in 9th place? They deserve 1st easy!
Hedleys songs are good bouncy and makes you feel alive..
I LOVE HEDLEY I THINK THEY'RE THE BEST AND MOST SUCCESSFUL CANADIAN BAND OUT THERE!
5
Avril Lavign
Avril Lavign is just another joke to this music industry and so is Justin Bieber. They both just suck and are an embarrassment. The Birthday Massacre should be number one on this list. And also Silverstein should be number two, because Silverstein is another Canadian Rock band that's awesome and talented, just like The Birthday Massacre
saw her concert few years ago, simply AMAZING!

she just keeps getting better and better!
Thanks not how you spell it. - AnonymousChick
6
Theory of a Deadman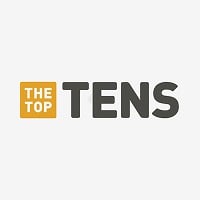 Theory of a Deadman is a Canadian post-grunge band. Formed in 2001, the band is currently signed to Roadrunner Records as well as 604 Records. They were discovered by Nickelback lead singer Chad Kroeger.
I love this band. 100%
My second favorite Canadian band only band that tops them is TDG.
7
Our Lady Peace
They have a song called whatever it's really good it was chris benoit's theme song before his disturbing tragedy despite that fact that song ROCKS! My favorite song by this band.
I like billy talent a lot but in my opinion Our lady peace is just better - FreeForm_Fury
I love Raine Maida's voice. Its so unique.
8
Sum 41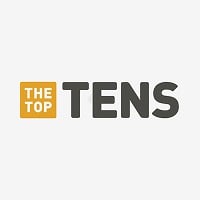 Sum 41 is a Canadian rock band from Ajax, Ontario, Canada. Originally called Kaspir, the band was formed in 1996 and, as of 2015, consists of lead vocalist/rhythm guitarist Deryck Whibley, lead guitarist/backing vocalist Dave Baksh, co-lead guitarist/backing vocalist Tom Thacker, bassist/backing vocalist ...read more.
Sum 41 the best Canadian modern band, and what the hell is simple plan doing on the list, if anything they're bad to Canada - HighSkoolArtist
Listen No Reason, Some Say or Underclass Hero. - mattlol
Extremely talented band capable of playing a variety of styles
9 Finger Eleven
10
Simple Plan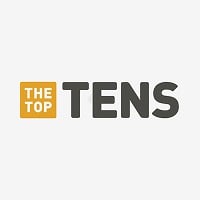 Simple Plan is a French-Canadian rock band from Montreal, Quebec. The band has released five studio albums.
SHOULD BE AT THE TOP 3! Their amazingly awesome and hot and rocks! Why do you guys put them at no. 4? This is so unfair!
So many people can relate to Simple Plan's honest lyrics, from hurting teens to people in relationships.
As much as I love some of the other bands and artists on this list, Simple Plan is simply the best.
after listening to all their songs, some of them are very sad and meaningful.
The Contenders
11
Shania Twain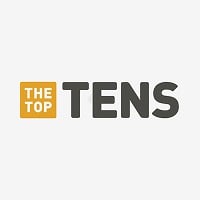 Shania Twain is a Canadian singer and songwriter. She has sold over 100 million records, making her the best-selling female artist in country music history and among the best-selling music artists of all time.
12
Arcade Fire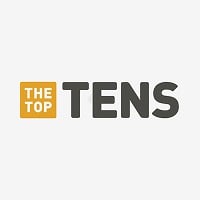 Arcade Fire are a Canadian indie rock band based in Montreal, Quebec consisting of husband and wife Win Butler and Régine Chassagne, along with Win's younger brother Will Butler, Richard Reed Parry, Tim Kingsbury and Jeremy Gara.
The best example of the kind of Jewel that can only spring from indie rock. Incredibly talented musicians, intricate and multi-layered musical compositions, powerful lyrics and fantastic vocals that create a hauntingly beautiful and emotional experience. Three albums and not a single weak song. My absolute favorite canadian band!
Original and compelling, Arcade Fire created a kind of music all their own, and they deserve so much more credit than all of the cliche, packaged music listed before them.
How in the sweet hell can Nickleback be above Arcade Fire?
13
Barenaked Ladies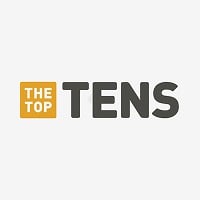 Barenaked Ladies is a Canadian rock band. The band is currently composed of Jim Creeggan, Kevin Hearn, Ed Robertson, and Tyler Stewart.
Have you guys even heard their CD maroon, not a SINGLE mediocre song in that album! - johanarvidsson
even if they are not voted the best, they are still the funniest
14
Marianas Trench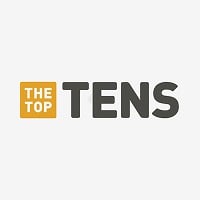 Marianas Trench is a Canadian rock band from Vancouver, British Columbia, formed in 2001. The band consists of members Josh Ramsay, Matt Webb, Mike Ayley, and Ian Casselman.
Should be number one! Most underrated band because all it takes is a listen to realize this is band is music perfection
How can this not be higher! Best band in lyrics, vocals, melody, personality, meaning---Should really be number 1!
Marianas Trench is the best Canadian band in... Canada. They should be way up high on the list. They have such a great sound and their songs are meaningful and not like that repeating crap you hear these days.
My computer is broken AGAIN. I really need to get a new computer. Because my computer says Marianas Trench is 24th on the list. I'm going to get my computer fixed now... - marianastrench
2 Comments
15
Thousand Foot Krutch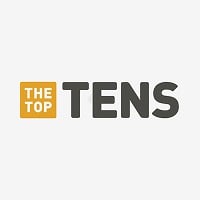 Thousand Foot Krutch is a Canadian Christian rock band formed in 1995. They have released eight albums. They have also released two live albums and three remix albums.
Well Thousand Foot Krutch is obviously the best because TFK is like Eminem, Linkin Park, and Skillet All combined, except better. By the way why isn't Hawk Nelson on this list? Hawk Nelson is extremely good even better than TFK. And Why is Justin Beaver the 12 year old little girl ahead of Thousand Foot Krutch on this list?
TFK is a great band, my favorite actually. I like how they are Christian rockers because that's basically all I listen to. If you guys like TFK, try: Skillet, Disciple, and Fm Static. Those are my favorites. Go TFK!
16 Default
17
Justin Bieber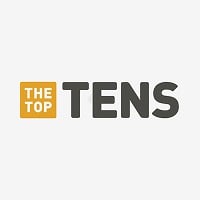 Justin Drew Bieber (born March 1, 1994) is a Canadian singer, songwriter, and record producer. He currently resides in Ontario, Canada and is Christian. He is the son of author Pattie Mallette. ...read more.
The Birthday Massacre should be number one, because they've got real talent, not Justin Bieber. This dude is not a nice person and his music is a joke. He doesn't have any genuine talent and he probably doesn't write his own songs. This world has become stupid and ignorant when it comes to music.
Why is Justin Bieber here? She should be at the bottom!
Justin Bieber should be at the top
He's an a%%hole shouldn't be on any list except an Ahole list
2 Comments
18
Celine Dion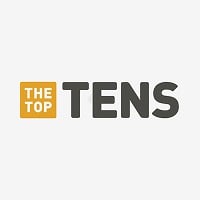 Céline Marie Claudette Dion is a Canadian singer and businesswoman. She is best known for her song "My Heart Will Go On", which is the main theme of the 1997 film Titanic, which was the first film to gross $1 billion at the box office.
19 Bedouin Soundclash
20 Great Big Sea
21
Metric
Great, great rock band. Hands down...original, authentic.
GREAT BAND... best in canada by a long shot. Unlike those Theory of a Nickleback bands, this band actually makes art... not pop rock dribble - VADERtheIMPALER
22
Protest The Hero
They have the most amazing instrumentals ever. They are maybe a little bit to heavy for my liking but they're still amazing. Probably one of the most skilled bands ever
23
Alexisonfire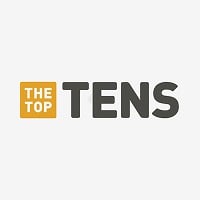 Alexisonfire is a five-piece Canadian post-hardcore band that formed in St. Catharines, Ontario in 2001. The band consists of George Pettit, Dallas Green, Wade MacNeil, Chris Steele, and Jordan Hastings.
24
The Tragically Hip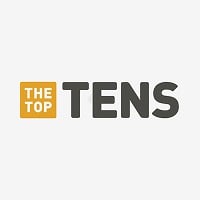 The Tragically Hip, often referred to simply as The Hip, are a Canadian rock band from Kingston, Ontario, consisting of lead singer Gordon Downie, guitarist Paul Langlois, guitarist Rob Baker, bassist Gord Sinclair, and drummer Johnny Fay.
Seriously, who are the other people voting for?
Awesome band and I'm not even Canadian!
How is Justin Bieber higher.
25 The Moffatts
26
The Birthday Massacre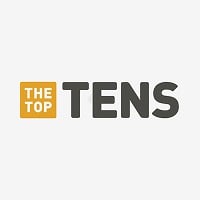 The Birthday Massacre is a Canadian dark wave and synth rock band currently consisting of Chibi (vocals), Rainbow (guitar), Falcore (guitar), Owen (keyboard), Rhim (drums) and Nate Manor (bass), that formed in 1999 (even though the 2016 demo collection "Imagica" dates some tracks back at 1998). ...read more.
The Birthday Massacre is the best Canadian band ever and actually one of the best bands in the whole world. They're very cool and unique and they have an awesome talent. They've got their own unique sound that makes them stand out in a very special way. They should actually be number one because they deserve it and people should really appreciate them for their awesomeness!
27
Bryan Adams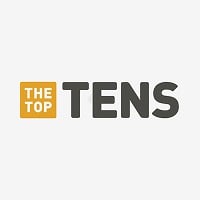 Bryan Guy Adams is a Canadian singer, songwriter, record producer, guitarist, photographer, philanthropist and activist.
Legendary singer/songwriter and guitarist best-known for 'Summer of 69'. The best-selling Canadian artist of all time!
28
The Sheepdogs
Most likely this band will be around for awhile!
29
Annihilator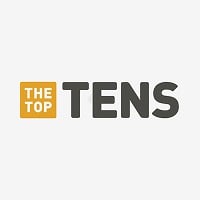 Annihilator is a Canadian thrash metal band founded in 1984 by vocalist, guitarist, bassist, songwriter, engineer, producer, mixer and mastering engineer Jeff Waters and former vocalist John Bates.
Annihilator and Rush are the best. - Metal_Treasure
30 Gob
31 The Trews
32
Arkells
Saw them in Ottawa for frosh week put on a great show, very fun song selection and some I loved the motown added in.
33
Rufus Wainwright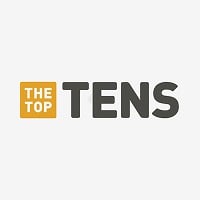 34
Lights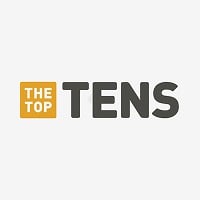 Lights Poxleitner-Bokan is a Canadian singer, songwriter, and musician. She is known for her gold-certified albums The Listening and Siberia as well as singles "Drive My Soul", "February Air", "Ice", "Second Go", "Toes", and "Up We Go".
35 April Wine
36 The Pumps
37
Stabilo
Shame they broke up. Really liked 'Flawed Design' and still do.
38 Thornley
39
Neil Young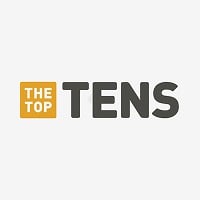 Neil Percival Young is a Canadian singer-songwriter and musician, producer, director and screenwriter.
40
Gordon Lightfoot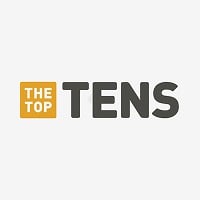 Gordon Meredith Lightfoot Jr. is a Canadian singer-songwriter who achieved international success in folk, folk-rock, and country music. He is credited with helping to define the folk-pop sound of the 1960s and 1970s.
41
Leonard Cohen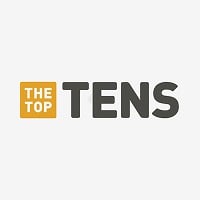 Leonard Norman Cohen was a Canadian singer-songwriter, poet and novelist. His work explored religion, politics, isolation, sexuality and personal relationships. Cohen died on November 7, 2016 at the age of 82.
42
Monster Truck
Rising band from Hamilton, On. Only have 8 songs out but should definitely be well known very shortly
Better than Justin Bieber that's for sure so why is it so god awfully low
43 Hawk Nelson
44
Manafest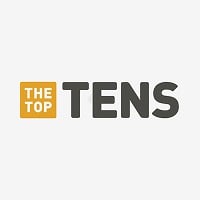 Christopher Scott Greenwood, better known by his stage name Manafest, is a Canadian Christian rapper and rock artist from Pickering, Ontario.
45 Harlequin
46 Streetheart
47
Tegan and Sara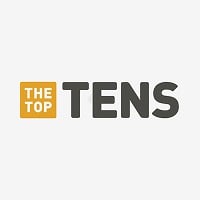 Tegan and Sara are a Canadian indie pop band formed in 1998 in Calgary, Alberta, composed of identical twin sisters Tegan Rain Quin and Sara Keirsten Quin. Both musicians are songwriters and multi-instrumentalists. The pair have released eight studio albums and numerous EPs.
48 Classified
49
Carly Rae Jepsen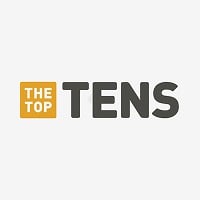 Carly Rae Jepsen is a Canadian singer and songwriter from Mission, British Columbia, and later based in Vancouver.
Carly Rae Jepsen is just as horrible as Justin Bieber and Avril Lavign. These three embarrassments should get the fudge off this list. The Birthday Massacre and Silverstein should be at the top of course because these two special bands deserve a round of applauses. Eh?
Forget Justin Bieber, Carly Rae Jepsen is a recent star of Canada 'Call Me Maybe' was an international hit No1 in the UK, it's so catchy.
50 Big Sugar
PSearch List
Related Lists

Best Canadian Bands/Artists (classic)

Best Bands/Artists from Michigan

Top 10 Most Well Known Bands/Artists of the 20th Century

Best Bands/Artists for Nerds/Geeks

Most Underrated Albums by Popular Bands/Artists
List StatsCreated 24 Mar 2008
Updated 16 Jun 2019
700 votes
55 listings
11 years, 268 days old

Top Remixes
1. Nickelback
2. Three Days Grace
3. Hedley

Mincedmeat14
1. Billy Talent
2. Sum 41
3. Three Days Grace

mneilan
Error Reporting
See a factual error in these listings? Report it
here
.