Top 10 Best Television Brands
This is the list to see which television brands are the best.

1 Sony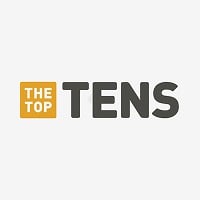 Sony Corporation, commonly referred to as Sony, is a Japanese multinational conglomerate corporation headquartered in Kōnan Minato, Tokyo, Japan.
The picture quality of Sony T.V. 's is just stunning. Clear picture, fresh colors, a very deep black. Once a Sony always a Sony. Especially for HD stuff and gaming Sony T.V. 's are great, I recommend buying them!
AWESOME brand I have 3 Sony tvs in my house.
I have this old sony that our grandpa gave as a gift to my son who was still a 5 month old toddler then.. And that was seven years ago. Interesting to note that set was already 15 years old then since it was said to have been purchased way back in the early 1990- a trinitron class without an audio/video input so that watching a film using a dvd player requires an AV Modulator. It was a KV-19APR1 model, a type which one might not remember anymore and yet it is still working well today and outlived my other sony that I bought in 2001..
Iv had Sony TVs for years, my old sony tube is still going and 9 years on (although maybe not so stylish now) and my new 32" LCD is outstanding. Great quality picture and sound. There is no other make for me!
2
Samsung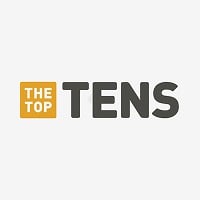 Samsung is a South Korean multinational conglomerate company headquartered in Samsung Town, Seoul. Its primary products are apparel, chemicals, consumer electronics, electronic components, medical equipment, semiconductors, ships, telecommunications equipment.
LG is the Apple for T.V. 's. I bought a Samsung 1080p PNZ550 50" Plasma 2 years ago and it messed up on me on the SECOND DAY. I bought an LG 60PZ550 almost 2 years ago and I've NEVER had a problem with it. My brother bought a Samsung 50" Plasma a few months ago, and guess what? HIS Samsung 50" Plasma messed up on him recently. He didn't keep the receipt like I did and now he has no choice but to keep a garbage T.V. with a problem. Samsung makes GARBAGE T.V. 's. NEVER BUY A SAMSUNG. If you have 4 Samsung T.V. 's then you're lucky none of them have messed up on you... Yet.
I have a 5 year old Samsung 47" 1080 LCD and I have only had one minor problem where the capacitor went bad on it. If you know anything about anything, then it's only a $25 fix to solder a new one back on to the circuit board. If you're worthless, then it will cost you about $200 to pay Geek Squad to fix it. The thing now works like the day I bought it. I also just bought a new Samsung 40" 1080 LED for my bedroom. For the picture quality, you can't beat a Samsung.
I purchased a Samsung 40 inch six years ago and my picture looks as good now as was when I bought it. I have never had any problems with this T.V., I love it! I just recently purchased the Samsung 82 inch to replace my 60 inch LG plasma that finally died after ten years. I loved the picture on that plasma T.V., but this new Samsung 82 inch T.V. is awesome!
Our 40" Samsung LCD T.V. started flickering and blacking out right after the 3 year warrant was out. We have a smaller Samsung that bought for the guest room at the same time that is still working and now we're having to watch it in our family room. We're going shopping for a new T.V. soon and it won't be Samsung.
3
LG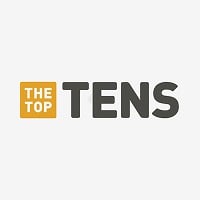 LG is good brand... Great picture quality...
My year old LG has a great picture and came at a reasonable price, but I wasted my my money on the 3D. If I buy another flat screen (LCD, LED), it will be another LG. Also own 2 Samsungs and a Sharp without any problems and with darn good pictures, but the LG beats them all.
Get one. They are not that expensive and have very great quality. I got one for less than 1000 and it looks like it's a 2000 dollar T.V.
LG got +Channel Plus never have to really get cable, really impressed with this brand vs lots of features better picture, it gets my vote over others.
4
Panasonic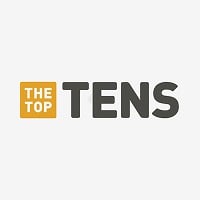 We have a Panasonic viera which we bought last year, we have never had and problems with it, IT'S THE BEST T.V. eVER! We have also connected it to a sky plus hd box, they are epic too!
A very dependable brand that is hard to beat in terms of 'Value for money'. 'Panasonic' plasma screens are the best I have ever seen for picture quality that makes for a very PLEASANT viewing experience, though I don't own one. I have a 'Panasonic' LED TV with which I am satisfied.
They make a great T.V., our 50" plasma is several years old and still work flawlessly and has a great picture!
Have had my picture in picture 32 inch Panasonic for about 20 years. Still working great and color and picture is fantastic. Starting to get white lines across top when turned on. May be dusty inside but still a great T.V.. Will try vacuuming the top-hard to get to, but may help! Love Panasonic's!
5
Philips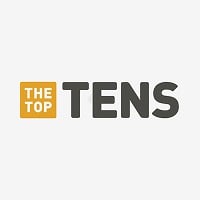 Koninklijke Philips N.V. is a Dutch technology company headquartered in Amsterdam with primary divisions focused in the areas of electronics, healthcare and lighting.
I've had my 51" for about 4 years I've never had a problem, pictures are great, quality is too. The only thing is that I sometimes loose the control so I manually put the volume up at times and out of the blue it changes channels, so either it's haunted or a tight bit odd. I love it though, my first flat screen and I would totally purchase another phillips.
My son and I have both owned Phillips for over 10 years now and love them. No problems of any kind.
I've had a old Philips 32 inch television for fifteen years I upgraded to a Samsung flat screen led what a mistake barely lasted a year I'm buying another Philips tomorrow hope it will last as long as my old one
Keep the good quality
6
Toshiba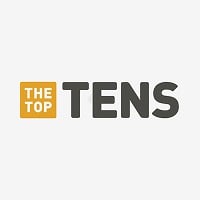 Toshiba Corporation is a Japanese multinational conglomerate corporation headquartered in Tokyo, Japan.
TOSHIBA - along w/ Sony - have long been the pioneers of T.V.'s that not only have THE BEST quality pictures but also have decades of proven longevity. All these "newcomers" have spent millions on advertising (and by and large, brainwashing the general public by, basically, brainwashing them with lower quality, inferior, and cheaper television sets). The old adage applies here - as with most electronic devices - you get what you pay for (chump! )!

On the aforementioned note:Ironic that the problem-plagued Vizio (just Google "Vizio" & your auto-choices will reflect such).
4 year old Toshiba 1080p 120hz flat panel T.V.. Still going strong, never a problem. I'll look for the Toshiba brand again when shopping for a new T.V..
In the last 5 years I have purchased a 44" LCD TOSHIBA T.V., a portable TOSHIBA dvd player, two TOSHIBA laptops, and a TOSHIBA dvd player (stationary). The only thing that still works is the T.V. and it required three trips to the repair shop at $200 plus per trip. The T.V. still has a vertical purple stripe in the picture when turned on. I listened to the people who claimed Toshiba made a good product. I now know what a bunch of junk they produce and I have an empty checking account to prove it.
TOSHIBA sucks. You have been warned. Save your money.
Japan technology this is. So I like Japans all electronic items. Because Japan is number 1 technology country in world.
7
Mitsubishi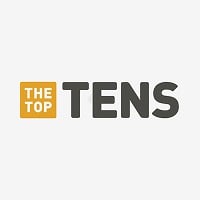 The Mitsubishi Group is a group of autonomous Japanese multinational companies in a variety of industries.
Great design and graphics.
Just bought a 57 inch projection. Its 7 yrs old and the best pic I have ever seen
Colour depth of this brand is amazing...
VERY GOOD BRAND, WITH NICE PIC QUALITY.
8
Sharp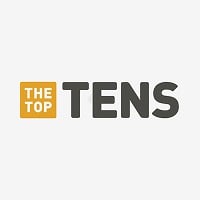 Sharp Corporation is a Japanese multinational corporation that designs and manufactures electronic products, headquartered in Abeno-ku, Osaka.
Sharp always, the best option without extra payment only for a "super name"..
Eight years ago we bought a Sharp 55 inch LCD and it is still delivering the goods every evening for us. From my perspective Sharp stays ahead of the pack with its unique technologies and high quality, long lasting televisions.
Leading edge developer of high end technology Sharp are almost always trail blazing when new gadgets are being developed. Never at the absolute top of the heap in regard to reviews, this brand WILL always give you the longest run in reliability & aesthetics. I've owned 4 Sharp HDTVS (currently a 70" LED) and have never had to call a tech in for repairs. AND, I'll take the Pepsi Challenge against any other brand in regards to picture & features.
Don't believe in the marketing, Sharp invented the LCD and has invented many of the proprietary technologies in its advancement. Many of the top tier panels from Samsung are actually Sharp panels.
9
Vizio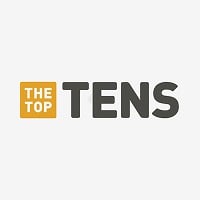 Vizio is an American privately held company making consumer electronics, based in Irvine, California. It was founded in October 2002 as V Inc.
I have 2 Vizio TVs and they are A+. Compatible with most devices. I'm super satisfied with this brand. Thankyou
I've been using my 37" Razor LED Vizio for over two years and it's a fantastic television for movies, gaming, and has amazing sound quality. The best T.V. I have used so far and I recommend it to everyone.
I've been using my 42" Vizio for over five years now and works great like the firs day I bought it. I just bought a 60" led, Vizio of course, and awaiting its arrival, best brand!
Best Brand On The Market. Has great sound quality and a Picture as Sharp as LG, Sony Or Samsung who are the big 3 names.
10
Hitachi
Sounds like an Indian name, Hitachi
I have a 12 year old 42" plasma still going with beautiful picture!
Hitachi is the #1 brand
Great make love them better than Panasonic or Samsung
The Newcomers
?
Casio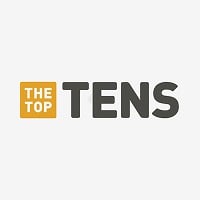 The Contenders
11
JVC
JVC must be number one because it's so clear to look and hear its sound. JVC IS THE BEST THAN THE REST
Sony is easily broken and the worst
Owned from 2002-2013. Still perfect when it was sold last year on craigslist.
Best brand ever
12
RCA
Great T.V. , just Great.
I've had my 50 inch for 8 or more years. Everyone that sees the picture wants to trade me their T.V.. This T.V. is awesome and I wouldn't trade it for any other brand.
I had a 32 inch LCD RCA T.V. since 2009 I still have it. It has been a great T.V. for years in fact I bought a sound bar RCA to go along with great picture. And just last year I bought a 50 inch RCA LED I have not had any problems out of it. I like RCA I think it's a great brand keep up the good work RCA. But the way the picture for the 50 inch is flawless shows great.
Rca sucks. 6 month old 39" LCD No warranty center and no parts
13
Hisense
In this year hisense is the top three brand in world
Hisense T.V. the best product
Excellent clear - sharp picture 40"
I was very confuse to use because everything
Is here at hisense
14
Sanyo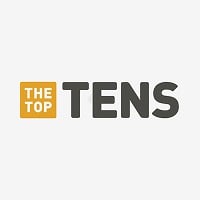 Sanyo Electric Co., Ltd. is a Japanese major electronics company and formerly a member of the Fortune Global 500 whose headquarters was located in Moriguchi, Osaka prefecture, Japan.
I prefer Sanyo over all the others. Had them for years, and then they were bought out by Panasonic.
Sanyo is best the best of the inexpensive or store brand T.V.'s, I got a 65 inch at Walmart for $450 and it has a great picture, much better than I expected, sure it is not as good as a top of the line Samsung, but for 1/4 of the price it is fantastic, and 9/10 people would never be able to tell the difference between this Sanyo and a Sony.
WE HAVE OWNED 2 SANYO T.V.'S FOR YEARS NOW AND NOT ONE PROBLEM. NEVER HAD TO CALL FOR SERVICE. THE SETS HAVE TO BE 12 TO 15 YEARS OLD.
We purchased a Sanyo 58" over three years ago and love it. Outstanding picture! Standing joke in our house is "we need to find a better picture" LOL
15
TCL
Got a 55 inch and the first time I tried screwing in the antenna coaxial cable the thing broke. Not covered under any warranty and not able to return it. Great Roku but sucky T.V. and company
For me this is the Best brand I ever used 32" Smart T.V.- Sound quality is so Good and more qualities to be recommended.
It is high technology compare to other brand
One of the best pictures I've seen on a smart T.V.. Streaming channels show very crisp picture for a budget friendly price.
16
Micromax
Indian Brand is more secured and safe band.
Micromax is Better than Samsung, Picture quality is very good.
No one can with Indian brand this
Very unreliable brand no after sale service
17
Lenovo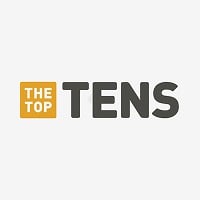 Lenovo Group Ltd. is a Chinese multinational technology company with headquarters in Beijing, China, and Morrisville, North Carolina, United States.
Very bed experiens
18
Hyundai
This website gives only wrong information. Samsung is leading brand of Television and then Lg
Exactly
I don't think that this would be a T.V. brand...they should just focus on cars!
Great quality, heavy duty...
Good job Hyundai
19
Alba
Nice T.V. never fails just wish there was a smart one
The best ever
20
Logik
Bro it's the Logik-al answer
21
Skyworth
I just bought a 32 inch last weekend and I'm satisfied. Before choosing I let the sales attendnt to open 3 differnt brands (all big brands with the same price range) at the same time so that I can compare.i choosed skyworth.good picture worth the price
Its magnificent I have my 32" led skyworth T.V. but I'm happy with it.
I do have this one at home. Product is good. Hope they can produce more affordable with good quality.
Can't play all video and audio format (usb)
22 Maxwell
23
Vu
Best in market price...
Good product&good quality
Very good protect
This television picture quality is high, and low cost
24
Insignia
I've had it for about a year now and the picture isn't bad. Also, we've haven't had any problems with it. I don't know why it's this low on T.V. brands.
Very good brand, have T.V. for 7 years no problem, thought it would have a much better number
Good color and sharpe picture.

I would buy again!
My insignia is awesome! I'm sad though that Insignia is all the way at the bottom. Resolution is good, build quality is good, and the controls are very simple!
25
Coby
Great T.V. easy to adjust to your likings
And dali masira
Good T.V. , various options and easy 2 adjust
I have had one for just a year now but it won't show images, just blank screen with sound
26
Haier
Just try and you will see...
Amazing features and picture quality. (because I think that if we spend 200$ we should expect 200$ out of it because some times we do unfair but spending less and expecting more than that
I have a 50in haier and the color and picture is very good. I think it should be a higher rating.
Cheap price with all features u need
27
Xiaomi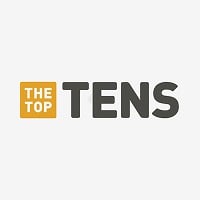 Awesome Phone dual sim all the bells and whistles save about $600 on similar big name phones here in Australia.
Nice
Nice
Good lh
28
Onida
Best picture quality & sound quality
Number 1 pictures quality and sound and onida is number 1 brand in india not a Sony
Best quality
Worst television in India
29
Westinghouse
Love mine. Good picture quality and not as expensive as some "higher quality" brands. I have had mine for 2 years now and don't plan on trading it in any time soon.
I get Westinghouse for 6 year and don't working.
Bought my Westinghouse 4 yrs ago. A 65" for $380 I do believe & it's better then my LG 55" which I paid $800 for it. I think its just a luck of the straw on whether u get a great deal & great T.V. at the same time.No matter what the brand. But I would diffently buy this one again.
I had a 21 inch samsung and I just bought a 40 inch westinghouse and the 40 inch westinghouse is a lot better than samsung and my parents have had samsung tvs for 16 years now and they say that samsung is the best but I disagree with them
30
Pioneer
You are absolutely correct. Pioneers are better than any other brand.
Best T.V.s ever made period!
The best T.V..
31
Devant
We bought it last 2010 and we don't have any problem with this brand since we bought it. And the price is good and the technology is superb compared to the leading brands in the market today. Any brand in the market even how high tech it is, it depends on the owner how to adjust its functions and to manipulate it.
Got 32 led still good after 6years..
Nice in very good
Worth the price!
32
Lloyd
Nice
Super
It's the worst T.V. you can have
Lloyd led T.V. is excellent. And wide range of led T.V.'s product are available.
33
Thomson
Very good T.V. Many Low Price Best Price
Nice one its look better than samsung, micromax and others
Nice product
34
BPL
It is best T.V. ever and longest lasting
Very good nice T.V.
Nice T.V.
B.P.L IS NICE T.V..., OPERATING IS LONG TIME...
35
Sansui
Good picture quality and sound...
Sharp display
good brand
We have a 42 inch Sansui that we think is one of the best V ever bought and we've owned RCA Magnavox Panasonic and even Vizio which was the worst T.V.. But this T.V. Sansui is one of the best I've ever owned it is like the Cadillac of all TVs
36
Emerson
Just bought a 50 inch from Walmart; hope it was the right decision. Emerson has been around in electronics for a long time. Picture is great
I have had a flat screen Emerson since 2006 and it even hit the ground one time and still I have never had one thing go wrong with it
Had one for a year didn't have any problems with it
I've had my lil emerson for 3 years now it was passed down to me from my mom and I believe she's had it a few years before passing it so pretty good for a cheap T.V..
37
Element
Heard negative things about this brand. But I own a 50 inch in this brand, never had a problem with it bought a warranty with it and I love it.
Purchased a 32 six years ago and my grandson is still using it today! Got a 58 2years ago no problems. For the money you can't beat them!
I have a 40in amd I have no problems with it
Had my element 55" with built-in jbl subwoofer and surround sound since 2012 never had any problems. It has a decent 1080p picture and the sound is the best I've ever heard. No need to turn the volume up past ten its that good!
38
Videocon
Best T.V. no problems..
Best television
Superb LED
I have videocon smart ddb led it's good led
39
Intex
Very good brand
LG Samsung not good
Not good
This is very best T.V.
40
Pensonic
I have a pensonic T.V.. I own it about 3 years now. good T.V. with low price...
I just love the picture quality
Just bought ultra slim and I don't regret.. the picture really good...
This just copied Panasonic
Really good
41
Changhong
Very good picture quality.. Durable and affordable compare to the other leading brands..
BEST T.V. I EVER HAD
Number 1 panel.. No doubt very durable and have very good specs..
Very good picture quality..
42
AOC
This is one brand too less known
I like 8 yers T.V. no problem
Have had 4 years of perfect viewing with my AOC 42 inch 1080p lcd T.V.. Friends and relatives have commented on how my T.V. picture is better than their bland looking samsungs and grainy sony tvs
43
Seiki
Seiki is garbage. My 48" lasted a year and 2 months before it stopped working. My recommendation would be to buy a more expensive brand that will last way longer than this cheap garbage.
T.V. was less than a year old, and started getting lines across the top of the screen. Seiki stated that since I did not purchase it at the store (it was given to me as an unopened box), the warranty was no good. Take your chances if you must.
Bought a 60 inch, and 2 years later no problems!
Love it
Seem a little cheaper than Logik?
44
Proscan
I have one really sharp and clear. Should be in the top 10. And it is great for gaming
Pretty good company... ALTHOUGH I'VE NEVER HEARD OF IT!
I've had it for seven years and still like new. Very pleased!
I've had a proscan hdtv for almost 6 years now, and the picture and sound are still great. Underrated brand
45
Telefunken
The best the best I have 1 from 5 years very good
Good for price!
Not bad at all
Less expensive and have fare more option that other brands
It is a good brand I have a 32" FHD LED T.V. and it works very good and I also have a Telefunken car radio and it is also not bad.
46
Konka
I bought konka for 4 years from now and it works really good
It is made in korea
I like the stunning picture it displays
Konka is good
47
Funai
nice T.V.
Best underground T.V. ever, I swear to god
good T.V.
48
Zenith
I have an old Zenith floor model T.V. and it works better then my flat screen. Great pic/sound
It's a very good T.V.
49
Itechie
Still thinking
50 Diunamai
PSearch List