Best Telltale Games
MatrixGuy
The Top Ten
1
The Walking Dead
This is the most emotional game with a great story that you will not forget it.
My order of best Telltale Games:
1. The Walking Dead
2. The Walking Dead: Season 2
3. The Wolf Among Us
4. Back To The Future
5. Jurassic Park
Great storyline had me addicted to playing more and more episodes
Best Game of ALL-TIME, much better than TLOU and Call of Duty
V 5 Comments
2
The Wolf Among Us

The wolf among us is a well written game, often you are put in a situation where you have to choose between what is morally correct thing to do and what you want to do based on your anger and the feeling that everything is wrong and you can't make it right by doing the" right thing". This is thhthe essence of a good decision based game. It wouldn't have been this good if your decision were easy or unimportant.
I liked this one a bit more because it was something I'd never heard of before. I've gotten the comic since and really enjoy it
I loved all five episodes this game is my favourite telltale game. Episode 5 Cry Wolf Is My Number one favourite episode of wolf among us (10/10)
The Wolf Among Us > The Walking Dead
V 8 Comments
3
Tales from the Borderlands
How I this number 3 I guess this was an old list because even wolf among us is above this game. This game was by far telltale games best. No really I'm not being a fan boy just google the top ten telltale games series and you will see... Better yet just buy this game you wont regret it, just be warned the characters are miles better than the walking dead so you might end up throwing away the game you have been warned
Mind blowing
Great game Great story Great charachters.
BEST TELLTALE GAME! FUNNY CHARACTERS, AMAZING PLOT AND CLIFFHANGER! NEED A SEQUEL ASAP
V 2 Comments
4
Game of Thrones

Amazing game I love it
Vote this up! Deserves #1 spot!
Just as good as TWD
I am totally loving this game right now... I say game its more like a T.V. series which you are embedded in... Totally awesome
5
The Walking Dead: Season 2

This is an amazing sequel to a game and definitely deserves to be higher up.
Kenny.
6
Batman: A Telltale Series
This game finally gave us the option to have Batman and Catwoman have sex. What's not to like?
Best storyline
Really underrated
7
Jurassic Park - The Game

It is awesome
This game is so good, I love the t rex moments
8
Minecraft: Story Mode

This game is so awesome! I have five star rates for all episodes! The wither storm in episodes 1-4 was so cool that I think that they should have added it. I know it may have been added, but I think that if in regular minecraft, Someone would be lucky to start their new world like this! Also, the potion effects are so cool! I mean like when you drink a leaping potion, you go super high! If anyone finds out about this game they would be like, this is too good to be true!
My God, this game is indredible. I can't even express my love for it. It is a very meaningful game to me and I am very attached to it. I am voting for this game because it is my favourite Telltale game. It is charming, funny, epic and even sad from time to time. The funny thing is that I'm not even interested in Minecraft that much, but I love Minecraft: Story Mode. I can't even play Minecraft these days without comparing it to Story Mode. Seriously, it's THAT GOOD!
This is such a meaningful game. It has deep characters, like Cassie Rose and Harper. And people who seem like villains, they have a backstory that erases the angry fog. And the protagonists, unlike most games, are thrust from a NORMAL, unimportant life to save the world. I love it!
I AGREE its epic! I really love al the charathe gsme is so epic_its unlie any gamdyed befoe its that amazing!
V 8 Comments
9
Back to the Future: The Game

The game that brought me into the colorful world of Telltale and the BTTF franchise itself.
10 Law & Order: Legacies
The Contenders
11
Sam & Max Beyond Time and Space
Sam and max forever
12
The Walking Dead: The Telltale Series A New Frontier

Short though
Such a great game
13
Tales of Monkey Island

14 The Walking Dead: Michonne
15 CSI: Deadly Intent
16
The Walking Dead Season 3
I don't know
17
Guardians of the Galaxy: The Telltale Series

18
Strong Bad's Cool Game for Attractive People
Better than all of you
TRAGDO0OR
19
Telltale Texas Hold'Em

20
Sam and Max: Save the World

21
Minecraft Story Mode Season 2
Played it the day it came out! Plus I bought the whole season and I have no regrets! Introducing new characters such as Jack, Radar, and Stella, along with families faces like Stampy, Stacy, and Nell! Truely perfect and Telltale nailed all the emotions it was trying to capture! Love the Admin character and the long wait for this to come out was worth while! Question - Cake of Pumpkin Pie everybody!
This should be on for the first place! Reply "yes sir" if agree
22
Sam & Max: The Devil's Playhouse

23
Guardians of the Galaxy

24 Poker Night at the Inventory
25
The Walking Dead: 400 Days

A great dlc to play
26
Batman: The Enemy Within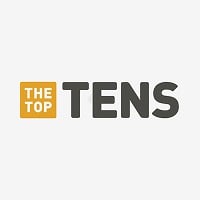 The first season was great, but Batman: The Enemy Within is an overall improvement. New and greatly developed characters, a more sophisticated story and the options to create our own interpretation of the Joker. Also, a lot of hard choices to make throughout the season.
27 Hector: Badge of Carnage
28 The Night of the Raving Dead
BAdd New Item
Recommended Lists
Related Lists

Top 10 Best Choice-Based Telltale Games

Top 10 Characters from Telltale Games Decision Based Games
Top 10 Telltale Games Cliches

Top Ten MMORPG Games
List Stats
400 votes
28 listings
6 years, 61 days old

Top Remixes (9)

1. Jurassic Park - The Game
2. Law & Order: Legacies
3. The Walking Dead
MatrixGuy
1. The Walking Dead
2. Minecraft: Story Mode
3. The Walking Dead: Season 2
TopRanger237
1. The Walking Dead
2. The Wolf Among Us
3. The Walking Dead: Season 2
christangrant
View All 9
Error Reporting
See a factual error in these listings? Report it
here
.