Best Cartoon Network Villains
The Top Ten
1
Aku - Samurai Jack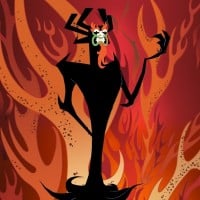 Aku is a fictional character and the main antagonist of Samurai Jack, an American animated television series created by Genndy Tartakovsky for Cartoon Network.
He fought the old gods and nearly ruled the Universe. After his initial defeat, he landed on Earth and proceeded to kill humans for centuries before he conquered the planet. He sent the only man who could stop him, Jack (after enslaving his people), into the future to witness what centuries of suffering looks like under his rule. He has unlimited power, strength, and knowledge, yet still gets pleasure from seeing others, especially Jack, fail. Did I mention is literally the physical manifestation of Evil? Black, takes all shapes and sizes, and he shoots laser beams from his fiery eyes. Is this even a competition?
With titles like "Deliverer of Darkness" and "Master of Masters" Aku is undoubtedly evil. Said to be nothing but pure evil he's ruled the world for thousands of years and enslaved countless peoples. He's even sent off captives to the Pit of Hate or to spend their lives in slave labor. he's an utterly foul being comprised of pure evil but despite that his ability to also provide comic relief makes him likeable.
" Long ago in a distant land, I, Aku, the shape shifting master of darkness, unleashed an unspeakable evil. But a foolish samurai warrior wielding a magic sword stepped forth to oppose me. Before the final blow was struck, I tore open a portal in time, and flung him into the future where my evil is law. Now the fool seeks to return to the past and undo the future that is Aku."
Enough said
Not only is Aku the best cartoon villain, but also the most evil.
He is evil itself and have ruled most of the universe for thousands of years, also making him a successful villain. He is both cruel and funny at the same time which is something hard to make.
2
Slade - Teen Titans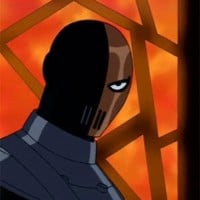 Slade is a fictional incarnation of the character Deathstroke in the American animated series Teen Titans and is the archenemy of the Teen Titans, who wants them destroyed for his own unknown reasons, and is the main antagonist of Season 1 and Season 2; He appears as a vision in Season 3, returned only as a loyal and devoted minion of the mighty demon Trigon in Season 4, he also makes a small appearance in the final episode of Season 5 "Things Change." He also appears as the main antagonist of Teen Titans Go to the Movies. He was voiced by Ron Perlman and Will Arnett. He is also the arch-nemesis of Robin.
Evil. This villain is the embodiment of evil. He has alluded the Teen titans for so long I don't think they can touch him. Evil to the core without one regret. Slade deserves to be the number one Cartoon Network villIn.
The most creepiest guy ever, He's definitely not like your average cartoon villain.

" If you join me, If you swear to serve me, If you never speak to your friends again... I will allow them to live. But, if you disobey even the smallest request... I will annihilate them, robin. And I'll make you watch. "
- Slade
Easily my favourite version of Deathstroke. He is ruthless, manipulative and absolutely deranged.
He's the definition of evil.
3
Mojo Jojo - The Powerpuff Girls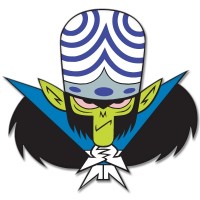 Mojo Jojo is a fictional character from the American animated television series, The Powerpuff Girls, created by animator Craig McCracken for Cartoon Network.
Mojo yearns just to be evil. And as a "thorn in the City of Townsville" side he's in, Mojo is more severely thwarted, bested and embarassed by his hero counterpart. Lest we forget, his hero counterpart is a trio of preschoolers. Mojo Jojo is Craig McCracken's love letter to super villains, and we see that echoes in many of the schemes that Mojo's pulled, from gathering all the baddies to form a league of supervillains, to reverse-engineering the Powerpuff DNA, and making evil twins for the girls. It is Mojo's belief in being evil, that makes him such an awesome villain.
Mojo Jojo is all I like an archenemy to be. Menacing, Badass, intelligent, wise, cunning, mysterious, dominant, misanthropic, funny, competent and sophisticated. He's got eyes of revenge, against the Powerpuff Girls, and would do anything to stop them.

Another trait I like about Mojo Jojo is that he also uses good manners, even around the people he hates (unless they get to piss him off).
He is very diabolical and quite evil indeed. Clearly by the evidence shown in his evil objectives and evil actions he is quite a BAD MONKEY and is VERY EVIL!
Hysterical monkey, Even though the Amoeba Boys are funnier. Is VERY evil too. I see the reason why the Gangreen Gang and the Amoeba Boys didn't make it to this top ten list.
4
Katz - Courage the Cowardly Dog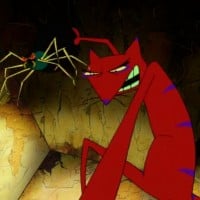 Katz is a fictional character from the Cartoon Network animated series, Courage the Cowardly Dog. He frequently appears as a recurring antagonist in the series . His first appearance was in the episode "A Night at the Katz Motel" .
S o p h I s t I c a t I o n

Seriously, this villain was absolutely awesome and badass, so sleek, a sleeker villain won't exist in cartoon network history at least.
Smooth, suave, and evil. Plus he has the best theme song by far of any villain.
Suave, psychotic, evil. What's not to love?
5
Father - Codename: Kids Next Door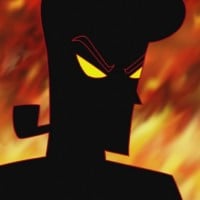 Father is just ruthless. Watch his first appearance. Father is the first villain who ever defeated the KND and turned his children into animals.
This guy is mean and ruthless and after him my number 2 would be Him form the Powerpuff Girls
He is the greatest villain that the kids next door ever had to face
He is underrated
6
Mewtwo - Pokemon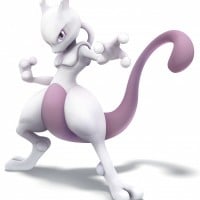 Mewtwo is a psychic-type Legendary Pokémon from Nintendo and Game Freak's Pokémon media franchise. Designed by Ken Sugimori, it made its first appearance in the games Pokémon Red and Blue. It was created by Dr. Fuji using gene splicing in an attempt to clone Mew. In the Pokémon games, it's infamously known as the most powerful Pokémon among all species. Mewtwo is capable of evolving into two forms - Mega Mewtwo X (using Mewtonite X) and Mega Mewtwo Y (using Mewtonite Y)
What about team rocket
7
Him - The Powerpuff Girls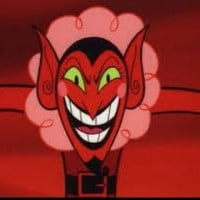 I really think he was more powerful than any of the other villains. CN did a great job on him.
How is Mojo jojo above Him? Him is awesome!
Goddammit that guy fascinates yet creeps me out. Great villan, probably the only that has creeped me out.
Needs to be number one!
8
The Joker - The Batman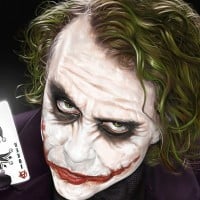 The Joker is a fictional super villain created by Bill Finger, Bob Kane, and Jerry Robinson who first appeared in the debut issue of the comic book Batman (April 25, 1940) published by DC Comics. Credit for the Joker's creation is disputed; Kane and Robinson claimed responsibility for the Joker's design, while acknowledging Finger's writing contribution. Although the Joker was planned to be killed off during his initial appearance, he was spared by editorial intervention, allowing the character to endure as the archenemy of the superhero Batman. The Joker has also been included in many other platforms such as the Arkham game series, the DC animated universe, Young Justice, graphic novels, and ...read more.
9
The Beast - Over the Garden Wall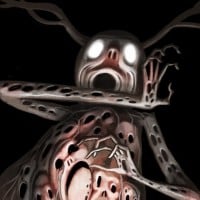 "Good" villains have some sort of redeeming quality or perhaps some reasoning behind their actions.
There's a purpose behind their villainous deeds, so while the actions of the villain are... villainous, their INTENTIONS are good (at least at first).

Some classic examples:

Darth Vader = goes to the Dark Side... to try to save his wife.
Lex Luthor = is a sociopath and a psychopath... but he honestly thinks everything he does is for the greater good.
The Illusive Man = xenophobic (to an extreme) and hinders Commander Shepard... all in a bid to save humanity from extinction and ensure humanity's progress in the galaxy.

So while we know they're the bad guys, we can find a grain of heroism in who they are.
Not so with The Beast.
He is only thinking of himself, he has no grand plans, and he DOES NOT CARE how his actions affect others.

He is unfettered, unprincipled, and apathetic unless it concerns his own well-being.
The only villain to come ...more
SPOILERS!

This guy is so evil he makes children's souls turn into trees and then tricks a man into chopping them Down to grind them into oil to fuel his lamp which he tricks the man into thinking the lamp has his daughters soul! This thing is pure evil!
Of all the villains I know of, he is one of the most manipulative and dark. Able to deceive the lost and hopeless and shepherd them to light, only for them to fuel his immortality.

Also he sings like a guy in the opera, which is great.
One of the most mysterious, cunning and messed up villains I've ever seen. He trully has a place in a grim dark show like Over the Garden Wall and definitely should be higher on this list.
10
X.A.N.A. - Code Lyoko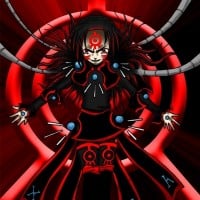 While I agree with the idea that aku is the most well known except for possibly slade, xana was a better villain than ALL of them.
His Suttle manipulations are more interesting then the typical world domination archetype.
He was also relentless and didn't let his enemies live, as he was the only one on this list who actually killed someone, in XANA's case, Franz Hopper
The Contenders
11
The Lich - Adventure Time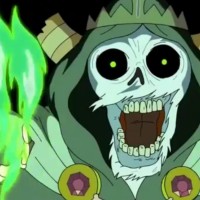 The Lich (formerly named the Lich King in the original pitch and "His Hero," and referred to as Sweet Pig Trunks in his baby form, or just Sweet P for short) is a powerful undead being and a major antagonist in the American animated series Adventure Time.
The Lich, simply put, is the twisted manifestation of the raw lack of existence that originated before nothingness itself. He is not an agent of death, but the End incarnate. He is not merciless; he simply knows not mercy. Upon examining the Lich from an non-subjective standpoint, the utter fear and hopelessness it induces on those that stand in its gruesome path forces the primary protagonists to undergo some of the most strenuous character development ever portrayed on an animated series, even leading the audience to challenge their own perception of reality. Whilst it is a shame that the Beast has not attained a higher position on this list, I firmly believe that the Lich ought to be considered to be the most vicious and unrelenting antagonist to have ever graced the face of modern television, or, at the very least, the "Best Villain" ever conceived by Cartoon Network.
The Lich is extinction incarnate. He does not want money, power, or too play mind games with the hero. He has one goal too end all life everywhere in any form. You can not stop him, you can only temporarily subdue him until he comes back and every time he comes back he's all the more dangerous.
Truly the most incredible villain I have seen in any cartoon. I looked up this page just to see his name at the top. I'm incredibly surprised that it isn't already. Composed of pure evil, created only to end all life in the universe, he's more than just your typical world-domination madman.
"FALL!"

"You are alone, child. There is only darkness for you, and only death for your people. These ancients are just the beginning. I will command a great and terrible army, and we will sail to a billion worlds. We will sail until every light has been extinguished. You are strong, child, but I am beyond strength. I am the end, and I have come for you, Finn."

BEST QUOTE EVER MADE!
12
Nergal - The Grim Adventures of Bill & Mandy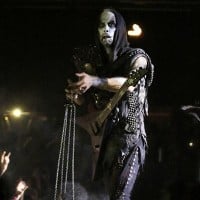 Adam Nergal Darski (born Adam Michał Darski; 10 June 1977 in Gdynia), is a Polish musician and television personality, best known for being the frontman for the black/death metal band Behemoth. Darski was born Adam Michał Darski in Gdynia, Poland, raised Catholic, and started playing guitar at age eight. He goes by the stage name Nergal (naming himself after a Babylonian deity), and he is the founder, lyricist, main composer, frontman and manager of the band Behemoth, which he started when he was still a teenager. He also plays lead, rhythm and acoustic guitar.
The prototype Slenderman of Cartoon Network that can be funny, hysterical, badass, and just fun to watch! And his son, Nergal Jr., is interesting to watch as well.
Admin, we got ourselves the wrong Nergal here!
That picture though
13
The Kanker Sisters - Ed, Edd n Eddy
I think that the Kanker sisters are the best Cartoon Network villain because unlike other villains, who want to take over the world and fail, they are successful when it comes to their goal, torturing the other children of the Cul De Sac
They're not villains per se but they definitely harass the Eds to the point that they can be scary.
I hate the Kanker sisters!
14
Trigon - Teen Titans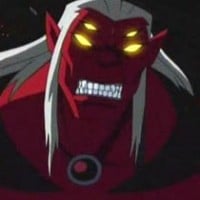 Trigon is a demon, a comic book character published by DC Comics. He is one of the most powerful beings in the DC Universe, having enslaved many worlds.
Voiced by Keith Szarabajka in his first appearance, after that he's voiced by Kevin Michael Richardson
15
Vilgax - Ben 10 Series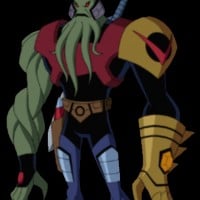 Vilgax is a fictional character and one of the main antagonists of the American animated TV series and media franchise Ben 10 created by Man of Action Studios and produced by Cartoon Network Studios.
16
Elmer Fudd - Looney Tunes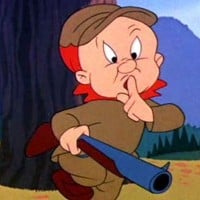 Elmer J. Fudd is a fictional cartoon character and one of the most famous Looney Tunes characters, and the de facto archenemy of Bugs Bunny.
17
Heather - Total Drama Island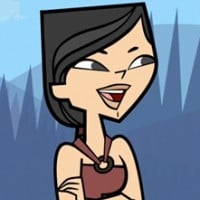 Heather was a camper and the main antagonist of Total Drama Island as a member of the Screaming Gophers. She later returned as a cast member in Total Drama Action on the Screaming Gaffers, and was one of the finalists in Total Drama World Tour representing Team Amazon.
Iconic and somewhat beguiling. One of the few true antagonists.
18
Garrett Bobby Ferguson - Regular Show
AAH! It's a Giant Bearded Face! Makes me laugh every time.
19
General Grievous - Star Wars the Clone Wars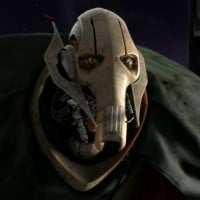 General Grievous is a fictional character and antagonist in the Star Wars franchise. He served as the Supreme Commander of the Confederacy of Independent Systems' Droid Armies during the Clone Wars. He is voiced by Matthew Wood.
I'am the leader of the most powerful droid army this galaxy has ever seen!
20
Van Kleiss - Generator Rex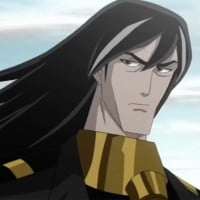 He is the best villain in any cartoon series ever with Amon and the Beast being close second and third. His mysterious past, cunning, and the fact that he is voiced by Troy Baker make him all the more amazing. It is dissappointing more people have not seen this awesome show.
21
Mandark - Dexter's Laboratory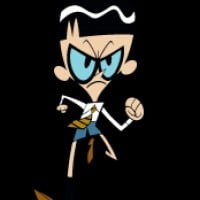 Susan "Mandark" Astronomanov is the main antagonist in the American animated series Dexter's Laboratory. He is Dexter's rival and later mortal nemesis who often seeks to destroy both Dexter and his lab to prove once and for all that he is the superior genius. He is voiced by Eddie Deezen.
Namely going off of Ego Trip, but Mandark stole Dexter's idea's, banned all technology, and was blown up only leaving his brain behind. Of course there is also his laugh.
22
Rowdyruff Boys - Powerpuff Girls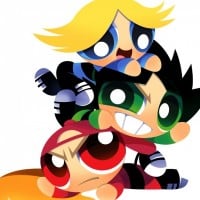 Amazing evil counterparts.
Brick just brick
23
Scaramouche - Samurai Jack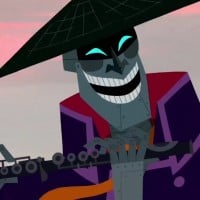 Scaramuccia, also known as Scaramouche or Scaramouch, is a stock clown character of the Italian commedia dell'arte. The role combined characteristics of the zanni and the Capitano. In the 2017 revival of the animated series Samurai Jack, Jack encounters a robotic assassin named Scaramouche, who behaves flamboyantly in a manner not dissimilar from the stock character of his namesake.
24
Rob/Dr. Wreckor - the Amazing World of Gumball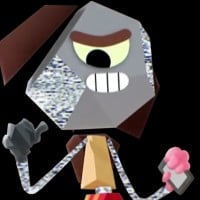 Amazing he is sensational! I can't believe he is really bad and evil but it turns out he is good at the end and saves gumball
He's just awesome, the greatest character in this entire series!
This should be higher. Because I think he was one of the complex villain out there
25
Ice King - Adventure Time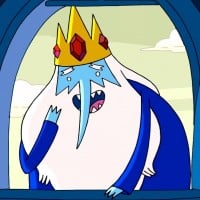 The Ice King is a character in the American animated television series Adventure Time. A supposedly evil wizard capable of creating and manipulating ice and snow, he is the self-proclaimed king of the Ice Kingdom, a land of ice he claimed as his own and lives in in company of many penguins.
Man this guy really wants an ice queen so obviously he was a nice man before a nuclear war the destroyed the war.
PSearch List