Top Ten Countries With the Most Fascinating Cultures and Histories
The Top Ten
1
China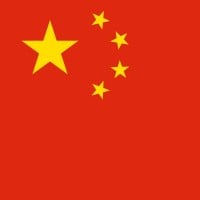 China, officially the People's Republic of China, is a sovereign state in East Asia. It is the world's most populous state, with a population of over 1.388 billion. It was established in 1949 by Chairman Mao, the president of the communist party. Its capital is Beijing. The major cities are Shanghai, ...read more.
China has an incredible amount of history, there's no way you could remember it all. Being Chinese, I celebrate the holidays and eat Chinese food and grew up on their stories. So maybe I'm a bit biased, but I don't think anyone could argue that its culture and history are extremely interesting.
Absolutely agree. In spite of Chinese food, Chinese culture is rooted from its far-reaching history, it is truly fascinating it you tap into it. It is also influencing the world
The most sophisticated, influential, diverse and unique culture and history to ever exist. Wish I could live amidst the Orient, the Far East, and experience the best of Chinese food, philosophy, poetry and everything else.
China has an amazing culture as well as great history. I really enjoy learning about the Chinese calender. I am a rooster according to the Chinese calender.
2
India

India, officially the Republic of India, is a country in South Asia. It is the seventh-largest country by area, the second-most populous country (with over 1.2 billion people), and the most populous democracy in the world. Its capital is New Delhi. Some other major cities are Mumbai, Chennai, and Ahemdabad. ...read more.
Indian (or as I prefer, "Hindu", not in the religious but in the cultural sense) is a completely alien and unique culture. In ancient times, the inhabitants of this naturally-rich land had incredibly profound ideas proper of a very sophisticated individuals and their strong intellectual interest. Their attention to ethics made them to have the incredible modern insight that the slaughter of animals is unjust and cruel, forbidding it as early as the 7th century B.C. Wow! Among their astounding contributions to mathematics are early proofs and the positional numerals, and a surprising fascination and understanding of big numbers, along with their contribution to other sciences, all of them fundamental to our modern world. It produced the most perdurable superstitious practices as well, such as meditation and ayurveda. Unfortunately, like all the great ancient cultures, it suffered a crushing decadence in its way to actuality.
I strongly feel that india has the richest culture in the world..india is a versatile country,which has various religions,culture, dance forms , languages ,what not...
india is very heritageous..
India had Great bath during the time when most countries were uncivillized..that's ashtonishing to know how intlligent indinas are to construct such a big pool with correct dimensions and mathematics..
different parts of india had different traditions unlike other countries..
so many more things to say..
A big thanks to the Muslims who shaped Indian culture today. The food, the music (courtyard dances, Adab! ), The language (Urdu) and architecture. India as it's known wouldn't be so without the influence of the Muslims. Whether you accept that or not, I know it's hard as Modi is pushing an anti Muslim rhetoric all over the country. Good luck to the future of India, I hope they learn that prejudice ain't getting them nowhere. Muslims are part and parcel of India's history and present too.
India has the world's most beautiful architecture, the Taj Mahal, built out of love by Shah Jahan. A truly mesmerizing place that must be seen! The beautiful sunrise behind the incredible monument and the bright rays of the full moon that fall on it makes it a paradise. It is astonishing to see how clever Indians are to construct such an amazing monument that is symmetrical and adheres to mathematical formulas in every way!
3
Greece

Greece, officially the Hellenic Republic, also known since ancient times as Hellas is a country located in southeastern Europe.
Medusa?

The Minotaur?

Icarus?

The gods?

Chiron?

Persephone?

Hercules?

Odysseyus?

The Trojan War?

Greek mythology is fascinating and entertaining!
Greece is a classic civilization we all still learn from to this day. From their beliefs, government system, and obviously their mathematicians and scientists, who've discovered some of the most important and basic concepts that we still build upon to this day. Their ancient history is absolutely fascinating!
In my opinion Greece is one of the most artistic countries.
Vibrant culture, fascinating history. Truly the most wonderful Western civilization.
4
Japan

Japan is an island country in East Asia in the Pacific Ocean. It lies off the eastern coast of the Asia Mainland (east of China, Korea, Russia) and stretching from the Sea of Okhotsk in the north to the East China Sea and near Taiwan in the southwest. ...read more.
Manga?

Anime?

Nintendo?

Japan is fascinating within it's entertainment industry, so I'll never forget it!
The Island Nation has remained aloof from the world through centuries of separation and isolationist policies. With the rise of the modern technology and international commerce, this has create a unique mix of tradition you won't find anywhere else with the cutting edge of the modern. No country is as unique, or has a history so steeped in legend that at certain points of history, they become inseparable.
My all-time favorite holiday was to Japan. The layout, organization, hospitality, food and peacefulness is just fabulous. The locals are extremely friendly and polite, as well.
One of my very favorite countries to visit - for their food, hospitality, their efficient public transportation system, bullet train, Japanese culture, lovely people, and their fashion!
5
Egypt

Egypt, officially the Arab Republic of Egypt, is a transcontinental country spanning the northeast corner of Africa and southwest corner of Asia, via a land bridge formed by the Sinai Peninsula.
This culture has been alive for a long time and there is so much interest that can go into the Egyptian culture, plus there are so many ancient relics that have been found, I personal find this culture incredibly interesting.
Ancient Egypt is one of the most interesting subjects I've ever been taught in class. It has such a rich past, that's so full of mystery.
Egypt's history and culture are very rich richer than bill gates
Egypt has a very amazing past!
6
Russia

Russia, known as the "Russian Federation", was formed on Dec 25, 1991. It is located mainly in Asia. The capital and largest city is Moscow, followed by Saint Petersburg in terms of population. The country primarily speaks Russian, a Slavic language.
Their history in dance and other forms of art has always captivated my attention!
Russia in the 1900s was interesting
Great culture
Soviet history is particularly interesting in my opinion. But the more obscure regions of Russia, like Kaliningrad or Tannu-Tuva, or the most interesting.
7
England

England, previously the Kingdom of England, is a constituent country of the United Kingdom along with Scotland, Wales and Northern Ireland. ...read more.
The Greatest European Culture! Brits gave us biggest Empire, lots of modern technology, fashion, science, laws, music, film, artists etc...
Absolutely the greatist literature! Brits have never capitulate, also they burried 4 empires, and greatest modern country USA is also the descendants of Brits.
P.S. How this russian scumbag can be higher than England? Kremlin farm of trolls is now even on toptens?
Wouldn't want to live anywhere else. Beautiful people,places and a glorious history to be proud of.
Ah, cheerio, England is definitely a fascinating country. Even Pokèmon celebrated that with the Galar region!
It is awesome with great cultures and interesting food, it may be small but great to explore with all the great walking places
8
Italy

Italy, in italian Repubblica Italiana, is a unitary parliamentary republic in Europe. ...read more.
Italy is a beautiful place, with a very unique culture. Not only is it pretty important today, but it was also the center of the Roman Empire and Republic. Florence, Rome, and Venice- Italy has some of the greatest cities in the world!
I will not pretend to know much about Italy, but it's a place I've always wanted to go to, just to get a peak at Venice!
Italian is one of the most beautiful languages of the world! And Florence is the true City of Love.
Italy is very fascinating and has a great culture!
9
France

France, officially the French Republic, is a sovereign state comprising territory in western Europe and several overseas regions and territories. The European part of France, called metropolitan France, extends from the Mediterranean Sea to the English Channel and the North Sea, and from the Rhine to ...read more.
I've actually visited France, and I take French in school. The language is beautiful and it's a very romantic place!
Sure one of the most famous, should be in top 5.
France is a very cool place. I've always wanted to go, my best est friend named Emma got to go there when make a wish foundation helped. I'm not going to give you her whole life story but it was pretty cool, and helps me remember her.
French culture is very sophisticated and if you really take time to study it, it is very interesting and broad in many areas pertaining to food, music, architcture, etc.
10
Israel

The State of Israel is a country in the Middle East and the only country with a Jewish majority in the world but arab, african and east asian communities still can be found. ...read more.
It is the home of Jerusalem, and even for people who are not religious, it's still amazing to learn about the the birthplace of the three major religions of the world.
After two thousand years of being scattered throughout the world, Israel has still retained their language and identity...
The son of God was born in Bethlehem. There is so much history and culture surrounding this country. It should be number one.
This should be number 1
The Contenders
11
Iran

Iran, also known as Persia, officially the Islamic Republic of Iran, is a sovereign state in Western Asia. The capital city is Teheran and the major city is also Tehran. The country's official language is Persian. ...read more.
A country with thousands of years of continuous history, glorious architectural and musical traditions, and much to offer to foreigners. A country that has survived dozens of invaders and continues to exist as a single state today, from the first Elamite empire all the way to the modern Shahdom, then the Republic. It stands as unmatched today as it did in 510 because, 10 AD, 300 AD, 1000 AD, 1750, and many other time periods where it dominated the near east with a highly refined and trained military. It is one of the few countries to never be colonized and it is one of the most authentic and most understudied countries that Asia has to offer.
I think Iranian People are so kind and hospitable.
They have traditional culture.
They are really great people
12
Ireland

Formed in 1916 after the Easter uprising, Ireland is a small country with a population of roughly 5 million.
If your Irish your amazing
Jacksepticeye and McGregor
If people knew the history it'd be number one!
I'm part Irish!
13
United States

The United States of America, or the U.S.A. for short, is a federal republic composed of 50 states, 48 of them are contiguous states. There are two other states, Alaska and Hawaii, which are north and south of the contiguous states, respectively. The United States declared its independence from the ...read more.
America has done a lot in the short history it has been through.
Although it is young, USA has lots of history and has a mix of different cultures around the world.
Um, stop hating on the USA people just because most of you live here. We're like super more interesting than these other countries!
GO Donald trump
14
Mexico

Mexico, officially the United Mexican States, is a federal republic located in North America. The country is located between the U.S. and Central America, and is known for its Pacific and Gulf of Mexico beaches and its diverse landscape of mountains, deserts, and jungles.
The coke is great, so fresh
Mexico holds a lot of culture and tradition. The ancient buildings and towns are preserved with love. The people are super genuine and welcoming. Great food, music, views and energy. Mexico holds one of the seven wonders of the world, the pyramid.
Each part of the country has its own tradition, it's so rich culturally and the people there is so nice!
Ancient pyramids, colonial towns, and rich culture, oh and the FOOD!
15
Scotland

Scotland is a country that is part of the United Kingdom and covers the northern third of the island of Great Britain. Scotland is the most mountainous, and least densely populated country in the United Kingdom.
I'll admit, this is mostly because I am in love with the Scottish accent, but since seeing Brave, I have been super fascinated by the stories and mystical places the movie was based on.
I voted this one. To make history, I hope Scotland becomes independent in the future!
Scotland used to be a monarchy, which is interesting. It also has interesting food, and the scenery is beautiful, the accent is also awesome
I will honour my heritage
16
Ethiopia

Ethiopia, officially known as the Federal Democratic Republic of Ethiopia, is a sovereign state located in the Horn of Africa.
Yes Ethiopia is the country of god and religion and everything, and though it may not be the richest we are very nice and welcoming
Ethiopia is where it all began! It is the most fascinating and beautiful country in the world! Religion, civilization, farming etc have all their origins in this ancient wonderful country!
Ethiopia is the only African country that never been colonized. It beat Italy in battle of adwa. It has more than 85 languages and cultures. The people of Ethiopia are so warm and welcoming. Ethiopia is a very divers beautiful country.
So true! such a beautiful country with beautiful people! proud to be Ethiopian!
17
Australia

Australia, officially known as the Commonwealth of Australia, is a country comprising the mainland of the Australian continent, the island of Tasmania, and numerous smaller islands. Australia has a very warm climate and is very dry. The country's official language is English.
I strongly believe Australia is the most fascinating and interesting country/continent. In the universe
Rich culture in the indigenous community that can rival many other older civilisations with its unique ways, may not be as old or have as much recorded history but is truly a beautiful culture
A country where saying "mate" is hip, and not only that but with a neat aboriginal culture, this place has it all! Not to mention a great art scene!
Australia is so close I can't wait for my and every other austalian to see it in the top 10;0
18
Spain

Spain, officially the Kingdom of Spain, is a sovereign state largely located on the Iberian Peninsula in southwestern Europe, with archipelagos in the Atlantic Ocean and Mediterranean Sea, and several small territories on and near the north African coast.
When asking about culture, Spain can give you whatever you want
The most interesting and diverse country in Europe. Great food. Beautiful landscapes and people.The North has one of the most magnificent coast lines I have ever seen
Spain is great but I'm surprised Brazil isn't on the list... Would've voted for it
It is an amazing country
19
Morocco

Happy birthday Jerimiah
20
Wales

Wales is a country that is part of the United Kingdom. Located on the island of Great Britain, it is bordered by England to the east, the Irish Sea to the north and west, and the Bristol Channel to the south.
Wales is a lovely country when I visited Swansea in Wales and when I went in to town everybody was so caring and helpful.
Wales is beautiful and underrated.
Rich in culture, language, eisteddfod, history and a beautiful place
I live in wales there's not much to say but we deserve it people here are rough as but we're really nice
21
Turkey

Turkey, officially the Republic of Turkey, is a transcontinental country in Eurasia, mainly in Anatolia in Western Asia, with a smaller portion on the Balkan peninsula in Southeast Europe. Turkey is bordered by eight countries with Greece and Bulgaria to the northwest; Georgia to the northeast; Armenia, ...read more.
Turkish people are amazing. They are so warm, helpful and welcoming people that I've ever seen. And just to you know, the capital of Turkey is "Ankara" not Istanbul. But you should go and see Istanbul because oh my god this city is a total dream... The history and the view... In my opinion, Turkey is the best.
A wandering from east to west throughout the history, adopting and changing the cultures they travel through and they arrive, a fantastic melting pot, yet a single and stark nation with a very rich culture with all that means. What can be more interested than that?
It's just amazing with too many historical places. Every people must go and see Sultan Ahmed
Too much history, great people, food, and music.
22
Georgia

Georgia is a country in the Caucasus region. Located at the crossroads between Eastern Europe and Western Asia it is bounded to the west by the Black Sea, to the north by Russian Federation, to the south by Turkey and Armenia, and to the southeast by Azerbaijan. The country's capital and a largest city ...read more.
A mixture of warrior culture, nomadic culture and Hellenic culture... A crossroad between east west north and south!

And one of the oldest civilization still standing today!
Long history great traditions
Amazing nature and people
Amazing nature
23
Kenya

Kenya, officially the Republic of Kenya, is a country in Africa and a founding member of the East African Community.
Great people, great climate... did you know it was one of the few countries in Africa to have gotten independence from colonialists, and yes using homemade guns, bombs, arrows and so on, and they won! Wonderful history!
African cultures in general are always so awesome to learn about, but Kenya in particular is the country I have the most knowledge on, so it's the one I'm picking.
I call on all anthropologists in the world to come to Kenya...there is much to learn in Kenya...immense knowledge
The beauty and splendor of this nation is sensational. From its flora and fauna to its majestic features!
24
Peru

Peru, officially the Republic of Peru, is a country in western South America, bordered by Colombia and Ecuador to north, Brazil to east, Bolivia to south-east, Chile to south and the Pacific Ocean to the west. Peru is mostly known for being where the Inca people originally came from. The capital of ...read more.
Lots of llamas
Llama Kingdom
25
Armenia

Armenia is a country in the South Caucasus region of Eurasia. Located in Western Asia on the Armenian Highlands, it is bordered by Turkey to the west, Georgia to the north, the de facto independent Republic of Artsakh and Azerbaijan to the east, and Iran and Azerbaijan's exclave of Nakhchivan to the ...read more.
Very ancient history and traditions that have been passed down since ancient times. A unique culture, that has survived the lowest points of human history"
One of the most ancient countries and cultures. Mystical place with churches and ruins on every corner. A culture that has endured and persevered through toughest of times without losing its identity.
Armenia is a land of mystifying beauty and an aincient history that nobody really fully understands.
PSearch List