Top 10 Countries with the Best TV Shows
Martinglez
The Top Ten
1
Pakistan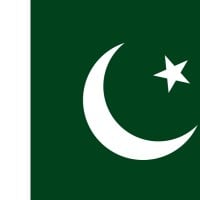 Pakistan was established in 1947 and is located in South Asia. Islamabad is the capital city of Pakistan. Karachi, Lahore and Peshawar are other major cities of Pakistan. Urdu and English are official languages of Pakistan. World's second highest peak (K-2) and ninth highest peak (Nanga Parbat) are ...read more.
Pakistani dramas are so touching and close too reality which actually pick up the attention of the viewers
Pakistani dramas are best in acting, stories, suspense, episodes.
Pakistan has great shows
Laid your Rahman
2
United States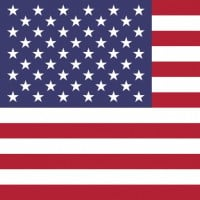 The United States of America, or the U.S.A. for short, is a federal republic composed of 50 states, 48 of them are contiguous states. There are two other states, Alaska and Hawaii, which are north and south of the contiguous states, respectively. The United States declared its independence from the ...read more.
A lot more money to make shows more realistic like The Walking Dead
Why is this lower? - ElSherlock
The Simpsons, Friends, The Big Bang Theory, Breaking Bad, Game of Thrones, That '70s Show, Two and a Half Men, Family Guy, Prison Break, South Park, Seinfeld, Dexter, Supernatural, Lost, Arrow, How I Met Your Mother, The Fresh Prince of Bel-Air, Modern Family, 30 Rock, Spongebob Squarepants Everybody Hates Chris, Futurama, Scrubs, The X-Files, Castle, Suits, Gossip Girl, Full House, NCIS, Everybody Loves Raymond, Married with Children, House, Heroes, Phineas and Ferb, Malcolm in the Middle, The Vampire Diaries, Teenwolf, American Dad!, The Suite Life of Zack and Cody, Grey's Anatomy, and many, many more. - ParasN2000
Who wouldn't like The Simpsons? D'OH!
3
United Kingdom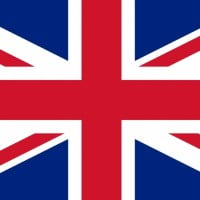 The United Kingdom of Great Britain and Northern Ireland, commonly shortened to United Kingdom, UK or Britain is a Sovereign State located of the Northwestern coast of Europe. It is a Parliamentary Constitutional Monarchy currently lead by Monarch Queen Elizabeth II and its current prime minister is ...read more.
Should be higher
Doctor Who - ElSherlock
Britain has the best telly. They make the best shows and bring in the top shows from around the world.
Every show made in Britain is underrated.
Come outside
Balamory
Gum ball
Doctor who
Luther
Horrible histories
4
Japan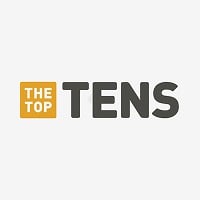 Japan is an island country in East Asia in the Pacific Ocean. It lies off the eastern coast of the Asia Mainland (east of China, Korea, Russia) and stretching from the Sea of Okhotsk in the north to the East China Sea and near Taiwan in the southwest. ...read more.
Yeah - ElSherlock
There anime are very awesome. - zxm
Lucky star is awesome! And mirai nikki
Best weird stuff!
5
Canada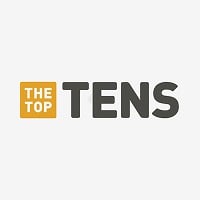 Canada is a country in North America that is next to the United States, and it's the 2nd largest country in the world by area (size is 9.985 million km²). This country has 10 provinces, and 3 territories. Canada became a dominion on July 1, 1867. Its 10 provinces are: Ontario, British Columbia, Quebec, ...read more.
Canada is the best
6
India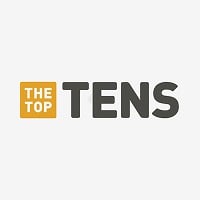 India, officially the Republic of India, is a country in South Asia. It is the seventh-largest country by area, the second-most populous country (with over 1.2 billion people), and the most populous democracy in the world. Its capital is New Delhi. Some other major cities are Mumbai, Chennai, and Ahemdabad. ...read more.
I agree that there were times when Indian T.V. serials were revolving around the old overreacting sop but after the coming of the web series trend in India, things have been changed a a lot. People won't able to believe their eyes that to name a few, Sacred games, Mirzapur, like web series are been rated among the highest ratings by the IMDB. Times have changed and now people must change their mindset towards the country too.
My honest opinion Indian shows aren't that great, would only vote because its India and famous around the world
Indian serials are always amazing but only some they r the reflection of our
society
Indian drama' are not stupid
they are best not all that old things ok
they best you can see yourself
the T.V. sereis like yhm, nagin sereies and yhc, tmkoc, kapil sharma show and all the time favourite CID
wow
amazingly they are better than those silly love k dramas
7
Turkey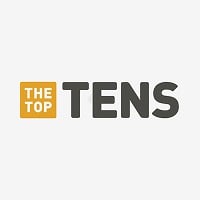 Turkey, officially the Republic of Turkey, is a transcontinental country in Eurasia, mainly in Anatolia in Western Asia, with a smaller portion on the Balkan peninsula in Southeast Europe. Turkey is bordered by eight countries with Greece and Bulgaria to the northwest; Georgia to the northeast; Armenia, ...read more.
One of the best! I used to watch Turkish dramas most.. next Pakistani and Indians.. Turkey got cute people!
I know a turkish drama show - ElSherlock
Turkish T.V. shows are highly admired by many countries.
Turkish drama are the best. Beautiful actors and actresses. Well written stories. Dramatic scenes, comedies and action.. they are just amazing.. specially with traditional Kurdish and Turkish things that create a beautiful taste.. try to watch turkish-Kurdish drama they are the best
8
South Korea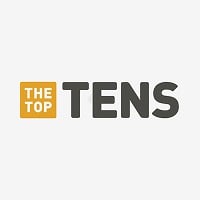 South Korea, officially the Republic of Korea, is a sovereign state in East Asia, constituting the southern part of the Korean Peninsula.
South Korea entertainment industry is awesome
Korean dramas are best, short episodes, amazing cast, good stories. They have variety in dramas, if you only go for rom-coms there are lot of cliche scenes, however, there are many sci-fi, fantasy, thriller dramas. Apart from there dramas like Pinocchio, Sky Castle actually depict the current situation in society. They are addictive and everyone can find their own type of dramas which they love.
Korean dramas are better than Indians stupid dramas..
This should be in number 1 what even Pakistan doing in 2nd
9
Spain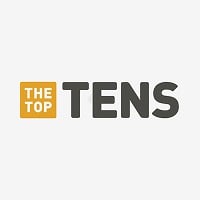 Spain, officially the Kingdom of Spain, is a sovereign state largely located on the Iberian Peninsula in southwestern Europe, with archipelagos in the Atlantic Ocean and Mediterranean Sea, and several small territories on and near the north African coast.
The best you should even watch La Casa De Papel Spanish series is one of the best
You shouldn't trash talk it
Trash talk the independence move as much as you want but you probably vote this thanks to Polseres Vermelles or Merli Both catalan shows - Enrik1
10
Ireland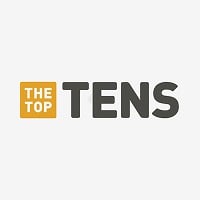 Formed in 1916 after the Easter uprising, Ireland is a small country with a population of roughly 5 million.
Game of thrones
The Contenders
11
France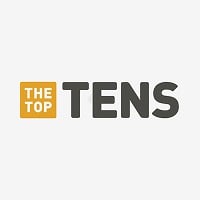 France, officially the French Republic, is a sovereign state comprising territory in western Europe and several overseas regions and territories. The European part of France, called metropolitan France, extends from the Mediterranean Sea to the English Channel and the North Sea, and from the Rhine to ...read more.
12
Philippines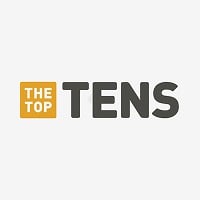 The Philippines was established in March 16, 1521 and named in honor of a Spanish King whose name is King Philip of Spain II. It is located at Asia, specifically at Southeast Asia. The capital is Manila. 89% of the people there currently are native, while 11% of people there are foreigners.
Some filipino dramas are broadcasted outside the Philippines - SwordTDG
Philippines drama are now gaining popular worldwide even nominated in countries with international awards :D. Please Philippines, make all your movies, drama, T.V. shows etc. have subtitles so that it can cater more viewers(advice). Keep it up
Philippines is competing worldwide :-)
13
Egypt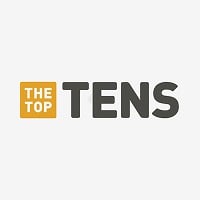 Egypt, officially the Arab Republic of Egypt, is a transcontinental country spanning the northeast corner of Africa and southwest corner of Asia, via a land bridge formed by the Sinai Peninsula.
It has one of the funniest sitcoms and has a lot of well written siries,It can't beat U.S.A but still
14
Mexico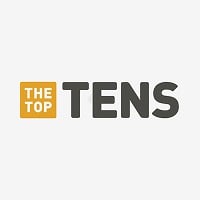 Mexico, officially the United Mexican States, is a federal republic located in North America. The country is located between the U.S. and Central America, and is known for its Pacific and Gulf of Mexico beaches and its diverse landscape of mountains, deserts, and jungles.
I love Mexican series
15
Thailand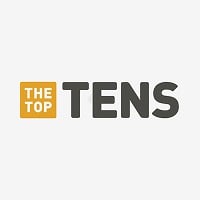 Thailand, officially the Kingdom of Thailand, formerly known as Siam, is a country at the centre of the Indochinese peninsula in Mainland Southeast Asia.
The dramas of Thailand are also best um best..
16
Netherlands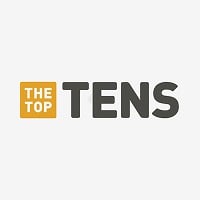 17
Israel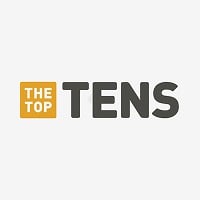 The State of Israel is a country in the Middle East and the only country with a Jewish majority in the world but arab, african and east asian communities still can be found. ...read more.
18
Brazil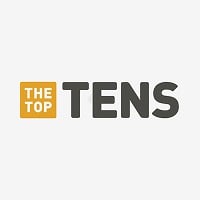 Brazil, officially the Federative Republic of Brazil, is the largest country in both South America and the Latin American region.
Brazil makes novellas that are loved by people from all over the world!
19
Malaysia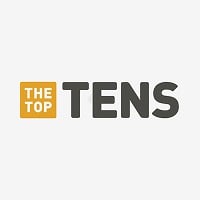 Malaysia is a Southeast Asian country occupying the Malaysian Peninsula and part of the island of Borneo. It's known for its beaches, rain forests and mix of Malay, Chinese, Indian and European influences. The sprawling capital, Kuala Lumpur, is home to colonial buildings, busy shopping districts such ...read more.
20
Russia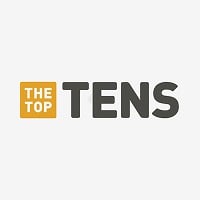 Russia, known as the "Russian Federation", was formed on Dec 25, 1991. It is located mainly in Asia, while a portion of it remains in Europe. The capital and largest city is Moscow, followed by Saint Petersburg in terms of population. The country primarily speaks Russian, a Slavic language. ...read more.
21
Bangladesh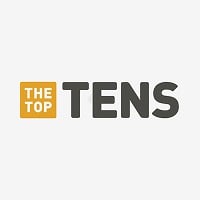 Bangladesh, on the northern coast of the Bay of Bengal, is surrounded by India, with a small common border with Myanmar in the southeast. The country is low-lying riverine land traversed by the many branches and tributaries of the Ganges and Brahmaputra rivers.
22
Indonesia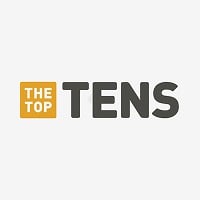 Indonesia, officially the Republic of Indonesia, is a country in Southeast Asia. Ruled by the Dutch for over 300 years and Japan for 3 years and 6 months, the country gained independence in 1945, or exactly in 17th August 1945. Jakarta is the capital city, located in the island of Java. Major languages ...read more.
23
Australia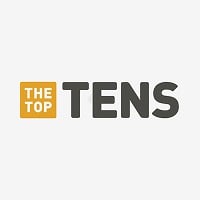 Australia, officially known as the Commonwealth of Australia, is a country comprising the mainland of the Australian continent, the island of Tasmania, and numerous smaller islands. Australia has a very warm climate and is very dry. The country's official language is English.
Because of Reg Grundy
24
Denmark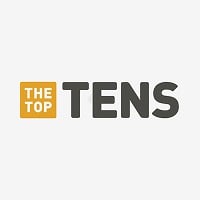 Denmark is a Scandinavian country in Europe. The southernmost of the Nordic countries, it is south-west of Sweden and south of Norway, and bordered to the south by Germany.
I think Denmark has the greatest T.V. shows after UK in Europe.There are lots of them.They are rated high on IMDB - zxm
25
Sweden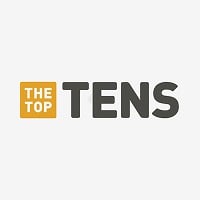 Sweden, officially the Kingdom of Sweden, is a Scandinavian country in Northern Europe. ...read more.
26
Lebanon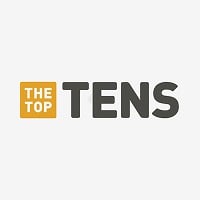 Lebanon was established in 1920 and gained its independence in 1943. For a couple of years it has lacked a president; yet, on October 31st, 2016, it got president Michel Aoun . It is known as the Phoenix of the world since it has sunken under the ocean and has been destroyed by wars 7 times . In advance, ...read more.
Number one Lebanon has one of the most beautiful women. Number 2 Lebanese T.V. shows has powerful beginnings and is really amazing to watch.
27
Norway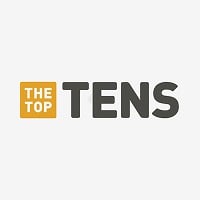 Norway, officially the Kingdom of Norway, is a sovereign and unitary monarchy whose territory comprises the western portion of the Scandinavian Peninsula plus the island Jan Mayen and the archipelago of Svalbard.
28
Germany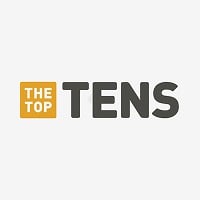 Germany was formally united in 1871 under the initiative of Bismarck with King Wilhelm of Prussia as emperor. The previous 'Holy Roman Empire', basically a continuation of the empire of Charlemagne/Karl der Grosse was dissolved in 1806. ...read more.
BAdd New Item