Top Ten Best Dancers of All Time
The Top Ten
1
Michael Jackson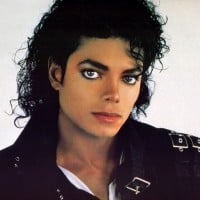 Michael Joseph Jackson was an American singer, dancer, and songwriter born on August 29, 1958 in Gary, Indiana and passed away on June 25, 2009. He donated (at least) a remarkable 500,000,000 dollars to charity. Michael is also known as The King of Pop (a title given to him by Elizabeth Taylor) or under ...read more.
HE IS GOD OF DANCING
HE INSPIRED THE WHOLE WORLD
HE IS THE KING AND ALWAYS BE LONG LIVE KING LONG LEGEND LONG LIVE MICHAEL JACKSON


King of dancer, he is the best dancer in the world, no one can beat MJ.
Best dancer in the history of history of time I loved him he is so good Michael will always rule in all of our hearts GO MICHAEL!
Michael Jackson invented The Lean, popularized The Robot, The Moonwalk & Many many more popular dance moves. He is an innovator, A pioneer... And all the other dancers... I'm not gonna lie, they're great dancers... but they're no Michael Jackson... They didn't make small dance moves known all around the world, they didn't make dance moves there own... they're not well-known for there Amazing dancing... And they're not innovators or pioneers... they're followers... I'm not saying they can't dance I'm just saying they can't and will never be able to dance like Michael Jackson (= It's just impossible... although if you don't believe me and you can prove there's someone who can dance better I'd be happy to check them out :D... but until then Michael Jackson is the Best dancer EVER! XD All for L.O.V.E
2
Chris Brown

Christopher Maurice "Chris" Brown (born May 5, 1989) is an American singer, songwriter, dancer and actor. Born in Tappahannock, Virginia, he was involved in his church choir and several local talent shows from a young age. He is most well known for his physical assault towards the singer Rihanna in ...read more.
I will like Chris brown because he moves all his body to dance including stepping and stunts. HE IS THE BEST. HE IS NEW WITHIN NEW STEPS. I LOVE HIM. WATCH STORM THE YARD AND BE CARRIED AWAY WITH DANCE LETS DANCE IT ALL THANK YOU.


He rocks I like his song yeah 3x and his dance in it... He is unbeatable after Michael Jackson he should have been there there would have been a storm if he was there he is just the best
I like CHRIS BROWN because he can do any dance move
Chris Brown is an amazing dancer I love him so much he has so much talents I can keep track and I would have to say he is the most talented human of our generation and the king of r&b of today I love him so much and a lot of people hate him because of an incident that happened 10 years ago
3
Usher

Usher Terry Raymond IV is an American singer, songwriter, dancer, and actor. Born in Dallas, but raised in Chattanooga, Tennessee was where he lived until moving to Atlanta, Georgia at the age of 12 where his mother put him in local singing competitions all over the city.
ARE you serious usher has been the man since his debut. The way he dances and the showmanship he has is fantastic. He can make the simplest move look so good. Who was the last person who could do that? I think that was mj
Usher should definitely be much higher up on this ranking. He is at least a better dancer than hrithick roshan.
Usher is the best dancer
Usher is like the underground Michael jackson. His move and stage presence can give an audience a tear.
4
Prabhu Deva

Prabu deva is very awesome dancer
He is the diamond of India

Hats off dancer

He is awesome dancer.. No body is like him. After michael jackson he is only one who can rule on world by his dance..
Wow... He's best ever... Prabhu means god and he is really a god of dancing in india
Prabhu Deva is the best dancer in the world and he is the Michael Jackson no one in this world can beat him he will do the dance with various styles and he enjoys the dance and he will not become tension he will not show up his dance even Michael Jackson cannot do the dance like him. Prabhu deva will do fastest steps than Michael Jackson so he is god for dancers and he is the inspiration for all Indian Dancers and as well as western dancers so I Love Prabhu Deva...
5
Fred Astaire

Fred Astaire was an American dancer, singer, actor, choreographer and television presenter. He is widely regarded as the most influential dancer in the history of film.
People will be watching, and be amazed, at Astaire (and Rogers) 1000 years from now. He is that good.
Unbelieveable!, that anyone in their right mind who could think or say that anyone else is even a close second to Fred Astaire has not watched one of his films. Michael Jackson, who many think was the best dancer of all time couldn't tie Fred Astaire's shoelaces copyed James Brown and who knows whom else. All his moves were virtually the same. Take a close look at his dance moves. Fred Astaire was in a league all by himself my friends and make no mistake about that. He also choreographed a lot of his dance and was the ultimate perfectionist. Wake up people!
Astaire & Rogers were spectacular. He had moves Michael Jackson didn't- and if he were of the same time as Jackson, dancing in that style, he could have done anything Jackson did, and more, and the same goes for Ginger. A lot of dancing now uses the upper body- like the "robot" type moves-Fred had incredible feet, from tap moves to whatever-and if he were around now he could have done the upper body moves with the best of them, so: Fred- and Ginger (hypothetically)- have everyone beat.
THE GREATEST, BAR NONE! ARE YOU KIDDING ABOUT SOME OF THE OTHER NAMES HERE? GENE KELLY IS A DISTINCT SECOND, WAY AHEAD OF ALL THE REST OF THESE PEOPLE. THEY WERE UNBELIEVABLY TALENTED, AND PRACTICED TILL IT WAS PERFECTED. KELLY WAS GOOD TO LOOK AT, TOO!
6
Hrithik Roshan

2nd rank should given to hritik reason is.. his clear steps and perfect movements. beat and his rythm goes hand in hand
Finest dancer in India... Fantastic..
The way he moves it's really please to watch and worth seeing... Just dance!

Hrithik should be 2nd best after Michael as he is the god of dance and has a very good flexible body which supports his steps. All his recent movies and dance shows show how efficient he is in dancing.
Ya correct he has his own style when comparing with prabhu so after hrithik prabhu will come
He is just second to Michael Jackson and be was MJ fan! His moves are just spontaneous and fluid, he not just dances, he dances with passion.
7
Jr. NTR
Ntr is very good dancer in south he should in 1st place I think he is doing good now he is 2nd rajinikanth in south
Ntr is one of the top most dancer in all Indian heros except hritik rohan, his dancing skills were awesome. According to me he is the best dancer in telugu industry and also in all other actors.
NTR must be in the list of top 5 dancers in India.
How come allu arjun?
Allu Arjun is a good dancer, but don't have grace in his dance!
He is a south indian Michael and dance is not equal to gymnastic which was done by others dance which done by ntr, hritik, Michael jackson is called dance

8
Justin Timberlake

Justin Randall Timberlake is an American singer-songwriter, actor, dancer, and record producer. Born and raised in Tennessee, he appeared on the television shows Star Search and The All-New Mickey Mouse Club as a child.
He is a COPYCAT, he can't dance. If anything he should be at the BOTTOM of this list. No he shouldn'r be on here at all!
JT is an INSPIRATION
i mean he'z a successful dancer singer and a brilliant actor
well he is my idol
watch justin timberlake tap dance nothin' else video on youtube u'll surely louve it
He must be in the top 10... He is a better dancer than many above him here... He deserves the a place in the top 10... JT rocks
Wow he's like an Usher and Chris brown caliber type of dancer, 18th is madness.
9
Mikhail Baryshnikov
MIKHAIL BARYSHNIKOV is the "God of dance" and THE best dancer, of all time hands down! PARK JIMIN is working his ass off to be as good and about as close as anyone will ever get to Baryshnikov! All around, everything dancers! These dancers actually choreograph their own and others dances, like entire performances! How in the hell can you have Justin Timberlake above him?!?! Timberlake was nothing but a wannabe, one trick pony and in the comments someone actually says "he is better than anyone above here" Better than FRED ASTAIRE?!?! Michael Jackson?!?! I'm sorry but this entire list is absolute bogus crapatude!
This list pisses me off... Michael Jackson improves. He never took a class in his life. Baryshnikov studied for years, and is the true master
His technique is perfect, his moves are perfect, his dance is perfect. He is considered the greatest dancer by critics and he not on top spot. Shame on you people.
He is my inspiration, he is the true best dancer in the world.
10
Raghava Lawrence
He is the best, according to my opinion. Dance is not about stunts but of craze, his
Dance makes enjoy every movement compared to allu, etc

He is my best dancer. Look at his different composition of dances and his expressions which vibrate masses in a great way. His effortless style, mannerisms and charisma are way better than those stars of now!
He is my best dancer because he danced very well in tamil film kaanchana. I like him very much. His style while dancing is very nice.
She is best among all! Most versatile dancer of all time. She is the best. No one can beat her in expressions and clear moves! He dancing is known as mysterious Dancing.
The Contenders
11
Janet Jackson

Janet Jackson is a singer and dancer who is well known for her sexually graphic records, iconic performances, and slightly weak voice. She is regarded as a sex symbol through her songs and videos.
Janet Jackson is an idol without her Jennifer Lopez wouldn't even have a career set for her so she need to be at number 3. She was an idol and she could always dance and still doing it at 45 so she an icon. More like number one!
the best dancer to me, the queen the only person who touch her is her brother only! period!
The best female dancer ever!
The queen of pop and dance. Period. Her brother Michael would definitely agree. He would want his sister right behind him on any top dancer list. Him #1; her #2
12
Gene Kelly

Eugene Curran Kelly (August 23, 1912 – February 2, 1996), known as Gene Kelly, was an American dancer, actor of film, stage and television, singer, film director, producer and choreographer. He was known for his energetic and athletic dancing style, his good looks, and the likeable characters that ...read more.
He's not even in the top 50...
For shame, internet, for shame.
To those of you who haven't seen "Singing in the Rain", please do. You see, the dances were done in almost one take, no breaks. It was done to show how amazing his dances were. And by the way, if you don't think tap dancing is good dancing, I suggest you get off the top 40, stop "Dougeying" and learn a little music history.
Come on Gene Kelly belongs in the top ten best dancers of all time. The man was still dancing and contributing to dance until the end of his life at age 83! I saw him live in 1976 in St Louis, MO and I was extremely impressed with his agility. Besides who else has danced with a cartoon mouse?
Just see him dance on roller skates. I am sure that no other mortal could perform that dance. He was the best in his era and also forever. He will not see his like again.
Gene Kelly is the greatest dancer who has ever lived bar none. His flow and originality was amazing for his time and he is still the best dancer ever. If you don't believe me just watch singing in the rain!
13
Fayard Nicholas

All... We are influenced by who and how people are viewed in the media. This influences our voting regardless of how we think. Before Michael Jackson, James Brown, Gregory Hines, Prince, etc... They pulled from the Greatest Dancers of all times The Nicholas Brothers. Check out You Tube "Stormy Weather" 1943 and you can see for yourselves. Don't always assume it's someone from our generation. Our generation had to of learned from someone before them.
The only reason I can imagine that anyone here votes for neither of the Nicholas Brothers is not having seen their performances. It is that easy. Luckily YouTube is only a click away!
They are the greatest of all time, I just seen their video on utube. and I am having pain right now after watching stormy jumping splits weather. My God, they are simply the greatest and they are not from my era. Thank you to the Nicholas brothers!
The Greatest!
14
Allu Arjun

Allu Arjun is an Indian film actor who primarily works in Telugu cinema. After playing as a child artist in Vijetha and as a dancer in Daddy, Arjun made his adult debut in Gangotri. Arjun then appeared in Sukumar's debut film Arya.
One of the finest talent in India. Just watch his steps he is a true rockstar
He might be confined to a region (telugu & malayalam)... Definitely he is going to rock in future..
He is the upcoming great dancer with putting great efforts,
Even dances with grace
He is the fabulous dancer... He must be in 3rd position
Just type MY love is gone song and in the night song... You will know his talent. A true rock star

15
Harold Nicholas

I am a Harold nicholas I am a very good dancer vote me plece
He sucks
i like you
16
James Brown

James Joseph Brown was an American singer, songwriter, dancer, musician, record producer and bandleader. A progenitor of funk music and a major figure of 20th century popular music and dance, he is often referred to as the "Godfather of Soul".
Michael jackson is leading, but James brown isn't even in the top 10? For shame.
Michael Jackson was inspired by James Brown, yet "CHRIS BROWN" beats him out? Are we serious here folks? Let's give JB the respect he deserves!
Holy oversight batman! James Brown is the originator, there is none greater, all others who follow are merely imitators. Hammer, Michael, Usher, Brown would not be in the list were it not for the man that made the moves and created the hooks that ALL of them sampled and reused... Take Superbad and Funky Drummer alone.
Seriously James Brown should be way higher on this list. He should definitely be at least in the top ten. Seriously. You might not of understood what he was saying when he was singing but he was a amazing dancer. Am disappoint.
17
Madhuri Dixit

Madhuri Dixit, also known by her married name Madhuri Dixit Nene, is an Indian actress who is known for her work in Hindi cinema.
Queen of Classical Dance... I Like it...
Dumbest dancer ever. How can you even compare her with Chris Brown & Michael Jackson
Madhuri is the queen of dancing and bollywood. What lovely and remarkable expressions. She is surely the best. I appeal to everyone to please vote for madhuri. She deserves to top the list
Madurai is the best I mean by the way she moves is like awesome
She is the Best dancer in the world! No one can match her elegance, expressions, moves! She's the epitome of the dancer!
18
Ginger Rogers

Ginger Rogers, born Virginia Katherine McMath (July 16, 1911 – April 25, 1995) was an American actress, dancer, and singer. She is known for her performances in films and RKO's musical films in which she was partnered with Fred Astaire.
She kept up with Fred, and she did it moving backwards! Incredible...
Ginger needs to be way higher.
Ginger Rogers is the best female dancer of all time on screen.
19
Shakira

Shakira Isabel Mebarak Ripoll is a Colombian-Spanish singer, songwriter, dancer, record producer, choreographer, and model.
Shakira is number 2 after Michael Jackson. Her moves are absolutely amazing!
She is the best dancer. Her moves drives me crazy m trying hard to dance just like her... GO SHAKIRA...
What? Not number one!? Shes the queen of dancing! Her dancing is so SICK!
Shakira just might be one of the most famous Latin singers in the world.
Superb sexy & beautiful dancer in the world! She's my favorite.. ;)

Your one of the biggest fan ;)
20
Elvis Presley

Elvis Presley was an American musician and actor. Known as "The King" He was mostly known for his number 1 singles including "Heartbreak Hotel" "Hound Dog" "Jailhouse Rock" "Love me Tender" Elvis debuted in the movie "Love me Tender" and focused less on his music and continued that way. ...read more.
Man he rocked the stage with his dancing and his films. Elvis the untouchable, number 1
Fantastic dancer, he was the first to sing and dance at the same time. Before anyone did anything Elvis did everything. Why no 20?
Nobody even moved when they were singing before Elvis came along. He invented music and simultaneous dancing. Made 33 films singing and dancing. Thr greatest entertainer, singer and dancer ever, added to which he was the most beautiful looking man ever. The King.
Fantastic dancer, beautiful body, beautiful moves. Dancing and singing simultaneously didn't exist until elvis came along. What a star but 19 poor imitators before him, what a joke.
21
Chloe Lukasiak

Chloe Elizabeth Lukasiak is an American dancer, television personality, actress and model. She is best known for being an original cast member of Lifetime's reality television series Dance Moms during Season 1 through Season 4.
Nice job Chloe you are in the 20 and higher then Maddie and always should be
She is not only a real person and has her own insecurity's alike the rest of the human kind. She is misunderstood and shown the world during teen choice that she can dance and that's important, she can prove herself
She is amazing and works so hard after all she has been through on Dance Moms
Chloe is an amazing person and she's so kind, and she's also an amazing dancer, but I feel like maddie was better than her. I love chloe though, she was incredible
22
Eleanor Powell
Greatest dancer ever... She was Born to Dance!
The best female "dancer" ever. If you've never heard of her (Google! ) In one of the all time best dance sequences EVER, Powell & Fred Astaire amazed to "Begin the Begine" in the movie "Broadway Melody of 1940." I watch it today and am blown away by Powell & her agility and rhythm. If you want to see "dancer" in the true sence of the word. Watch anything performed by Eleanor Powell!
Young people don't have a clue, first of all you had to dance even before you could act. Eleanor Powell was the best...
Without a doubt, the greatest tap dancer of all-time!
23
Prince

Prince Rogers Nelson (June 7, 1958 - April 21st, 2016) was an American musician, best known for being one of the most popular and influential artists from the 80s, with songs such as "Purple Rain", "Little Red Corvette", "1999", and "When Doves Cry" .
WACTH PURPLE RAIN AND HIS VIDEOS ENTERTAINING TO WACTH
AWESOME! He doesn't need a choreographer! He's just raw!
This man doesn't even need a choreographer! He goes freestyle and his flexible.
Prince can dance like MJ but MJ can't do what Prince does...
24
Les Twins
I feel like les twins should be top two on the list. First of all the second guy after Michael Jackson, Prabhu Deva mostly only dances by choreography but I 'm talking about dancers who can freestyle on the spot and can make their dance look like it was choreographed. Even every time they dance they show you the music, they become the music, they hit every beat, literally. And they dance like this on the spot! Also I haven't seen anybody who can do such hard and complex moves yet flow through every beat and sound in a song or beat. And also these guys have twin telepathy so when they dance together it's way better than just one of them dancing because they show you the beauty and art of being a duo and they know how to always become the image of the song through dance. They have the power to have people eyes stuck on them who are interested or fascinated by dance because what can I say their...art. I have also never seen anybody who has such spot on musicality as them. It's like music ...more
35? PLEASE. They deserve way higher. They were born dancers. Larry and Laurent are on a whole another level. Their musicality is so out of this world and insane, it's almost as if they're not human. They're extremely talented and original. they should be #2, right under their idol Michael Jackson. Love them.
They are just so talented and original mans. They dance with their heart and they feel the music
Les twins really needs to be first on the list, but Michael Jackson did it alone and made the entire world recognize him. But of course he was a singer as well. But les twins has yet to show as well cause they're still young
25
Maddie Ziegler

I. LOVE. MADDIE.
I can't believe people actually believe that she is a cocky person. She herself and many other former dance moms stars revealed that the show is fake.
Have you even seen her on interviews or anything?!

Also, we're talking about dancing, not personality (even though her personality is also wonderful). Maddie's technique is UNBEATABLE. She has also accomplished so much more such as dancing for Sia and acting/dancing in the Book of Henry!
I truly believe Maddie should be at least in the top 10 and should be put higher than her rival Chloe Lukasiak. Not only has she won 2 national titles and have been 1st runner up at 2 other nationals, she also managed to getting into the top 3 at the dance awards which is the most prestigious dance competition there is. Furthermore, she has won best dancer 3 years in a row at teen choice awards. Moreover, she is a featured dancer in Sia music videos. She was phenomenal on dance moms, the only reason as to why she's is so down low on the list is because the shoe is edited in a way to make her seem like a brat.
She is pretty. She has great techniques and connects with the judges and audiences amazingly. I can't believe chloe is higher than her on the list.
I feel like maddie is a little to cocky its good to have confidence buy cockiness is rude she is an amazing dancer with good legs and feet but chloe was #23 haha suck on that maddie
PSearch List