Greatest Drummers of All Time
AKPickin
The Contenders: Page 5
81
Mick Fleetwood
You only have to listen to 'Go Your Own Way' from Rumours to know why he's the best drummer!
This guy loves partying behind his drums! You can see he's having a good time. Gotta love this guy!
Mick is more than just a drummer. He is an entertainer who obviously loves his work and his band.
82
Phil Rudd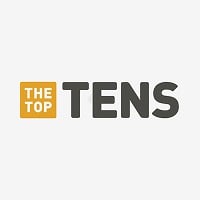 Phillip Hugh Norman Rudd is a New Zealand-based Australian drummer, best known for his membership in Australian hard rock band AC/DC from 1975 through 1983, and again from 1994 to 2015. Upon the 1977 departure of bass guitarist Mark Evans from AC/DC, Rudd became the only Australian-born member of the ...read more.
This dude is a machine! AC/DC tried others (Simon Wright, Chris Slade) but none had the feel of Phil. As integral to AC/DC's sound as Angus...
Great timing. No one gets near that.
What the hell is this!
As if "Left Hook Rudd" is 163rd not even 100 when he should clearly be top 20
PHIL was an amazing drummer with perfect timing
What even is this
V 3 Comments
83 Dennis Chamber
84 PinchFace
85
John Mitch Mitchell
Listen to Manic Depression, this man should be easily higher than position 42.
MITCH MITCHELL SHOULD BE RIGTH UP THERE WITH JOHN BONHAM KEITH MOON AND NEIL PEART JUST THINK ABOUT IT LOOK WHO HE WAS PLAYING DRUMS FOR. JIMI HENDRIX. YOU HAS TO BE GOOD JUST TO PLAY WITH HENDRIX.
V 1 Comment
86
Longineu W. Parsons III
I've been following LP since Yellowcard first came onto the scene. This guy blazes around a drum kit, and his technique appears to be flawless! He's the best multi-genre drummer there is, and could give ANY top drummer a run for their money. Guys like Travis Barker and The Rev should be shining this guy's shoes.
He is a great guy just like everyone says but his drumming matches his personality I can tell you that. He really makes drumming look effortless and honestly is the best drummer of his class, why Travis Barker is above him is beyond me, there is no comparison with the pair
This guy is amazing! He's crazy fast and so creative. He does so many different styles and he's really great at all of them. It doesn't matter who he plays for, he'll make it look like he played with them for years. UNDERRATED!
Watching LP Live is a treat. I agree with others, that his LPMD work is currently an unknown treasure. Do yourself a favor and checkout his group LPMD. Saw them live and it was SICK!
V 24 Comments
87
Tony Williams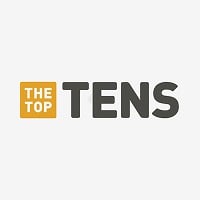 Well lets see, The great Tony Williams ranked at 86! I was under the impression this was a list of the greatest drummers. Tony Williams was a better drummer then 95% of this list by the time he was 17, about when he started playing for Miles Davis.

Maybe the greatest drummer of all time, yes better than Buddy Rich, better than even the great Max Roach. A real honest to god jazz icon, who invented blast beats.

If young and or ignorant drummers learn to drop this man's name instead of say Neil Peart or even Buddy Rich, they might actually have some credibility among drummers who know something about great drummers.

Please do yourself a favor and find and listen to some of his work at least on YouTube, you will not be disappointed.
The greatest drummer - without a doubt - and one of the great musicians of the 20th century.
The most innovative drummer of them all - and his technique is unparalleled!
88
Cobus Potgieter
Since I discovered him on YouTube, I thought he was amazing. This dude has my vote.
V 1 Comment
89
Ray Fean
Ray is an awesome drummer! He is the most important member of the Celtic Woman band. He is also one of the nicest musicians I have met. After a Celtic Woman concert, he spoke for a while with me and my little sister. He even signed our tour program and drew a drum kit on it for her! Ray is so dedicated to Celtic Woman and he really deserves this!
Ray Fean is one of the most amazing drummers ever. He deserves this more than anything, some people don't consider the drummers. But Ray plays an important part of Celtic Woman and deserves this more than anything
Ray is a great drummer and a very nice person. He has worked at a high level for many years. For the past 10 years he has been an integral part of Celtic Woman.
Love to watch Ray perform!
V 3 Comments
90
Carter Anthony Beauford
82, really? Easily top 20 of all time. Makes Phil Collin look like a nobody. He plays for Dave Matthews band so maybe people don't know him enough but this ranking is absurd.
Carter's style is versatile and his groove relentless. His presence in the ensemble's sound is both essential and completely natural.
Such an underrated drummer. One of the few drummers I have ever been truly blown away by and can carry on a solo like nobody's business!
Don't understand why this guy is so far down...
V 14 Comments
91
Danny Seraphine
I bought a Chicago II album when I was 14 and listened to it over and over. I loved two things about it - the drumming and the lead singer. Since then, I have not heard another drummer match the work on this album - it is both technically outstanding and creatively powerful. I know this is a very subjective business, ranking performers, but that's my take.
If you look at th transcribed drum score, you understand why this man deserves so much better than this placement. He has both technical skill and inalienable instinct. He's a great drummer.
A very gifted percussionist. Inventive. Showy. A huge contributor to the Chicago band during his stint with them.
Of course, he should be top 10!
V 3 Comments
92
Gil Moore
Gil Moore should be 2. None could hold their own against him live besides Pert and I can't stand Canadians.
V 1 Comment
93 John Blackwell
94 Frank Beard
96
Jan Axel Hellhammer Blomberg
People that put this legendary drummer on 95th, for sure never heard he playing. And I mean on every bands he is in or played with on some album/songs.
97
Thomas Pridgen
He is like the coolest and complete drummer of all time. His strokes are highly remarkable (left hand equals right hand). Plus His drumfills are awesome! This Guy was born to drum, for real.
The Memorials, The Mars Volta, Christian Scott, Wicked Wisdom, Keyshia Cole, Giraffe Tongue Orchestra, Trash Talk, Pinnick Gales Pridgen, Suicidal Tendencies
He should be WAAYY higher than 95, I mean he should be top 10 easily, I don't know what people were thinkingg putting him down here
98
Joey Kramer
Joey Kramer is the best drummer, especially when he plays 'Walk This Way'.
V 1 Comment
99
Lee Kerslake
A fun and easy drummer to listen to. This guy will eternally overlooked because he's only associated with a couple of albums... But what a couple of albums they are; Blizzard of Ozz and Diary of a Madman.
100
Tom Hunting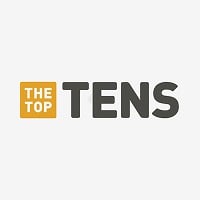 PSearch List
Recommended Lists
Related Lists

Top Ten Best Female Drummers of All Time

Most Technical Drummers of All Time

Top Ten Greatest Rock and Jazz Drummers of All Time

Greatest Guitarists & Drummers of All Time

Greatest Christian Drummers of All Time
List Stats
33,000 votes
379 listings
10 years, 2 days old

Top Remixes (72)

1. John Bonham
2. Keith Moon
3. Dave Grohl

rocknrollstar_k16

1. Billy Cobham
2. Keith Moon
3. Matt Cameron

Overclark94

1. John Bonham
2. Keith Moon
3. Neil Peart

Tjgrant10
View All 72
Posts
Error Reporting
See a factual error in these listings? Report it
here
.