Best Female Singers of All Time
The Top Ten
1
Whitney Houston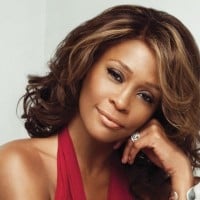 Whitney Elizabeth Houston (August 9, 1963 – February 11, 2012) was an American singer, actress, producer, and model. In 2009, Guinness World Records cited her as the most awarded female act of all time. Houston is one of pop music's best-selling music artists of all-time, with an estimated 170–200 ...read more.
By far Whitney has the most voice control ever, she has set the standards for singing that has not been matched, she is also the most influential singer in the world.
I didn't mean to thumbs up your comment and it won't let me take it back. But to say Mariah is the most influential is just stupid. She influenced people to get naked and sing in bathtubs and that was when she was "at the top of her game" Whitney sadly did a bathtub at the end cause she didn't need sex appeal to sell music she had that voice
Love you whitney you just the best singer I ever heard and the most awarded. Maybe your voice isn't there anymore but I will always love you for the joy and the emotions you give me when I hear your songs.
Who on earth can compare to Whitney Houston when she is on the stage? Thank God to bestow the greatest singer of all time that we all can enjoy her beautiful voice. Even though she cannot sing like she used to be in the late 1990s, her incomparable voice and all beautiful melodies will always impress in my mind.
The best ever!
2
Mariah Carey

Mariah Carey, born March 27, 1970, is an American singer, songwriter and actress. She is one of the biggest best-selling women in the music industry, with 18 number 1 records to her name. She is regarded as a sex symbol through her songs and music videos, and she is "well known" for her over-the-top ...read more.
Put simply, there is just NO other singer in the world that can make the hair on the back of your neck stand up, to the same degree as Mariah Carey. It's her range; her tonal sound; her accuracy of pitch; her 'trills' (vocal runs); and her upper power when hitting high notes that made her one of the all time greats. Sure, there are many great singers and she's perhaps not as good as what she was in the 90's, but that's more been her change in musical direction rather than a decline in ability - she's well and truly proved that with her 2010 Christmas Concert in recorded in Washington last year. PLUS, she writes all her own songs, when too many of the big names these days, unfortunately don't!
Mariah's voice is just incomparable, there's nothing else I can say about it, its beautifully pure, angelic and very very unique. Just an all round perfect voice with the ability of going really being like a big bonus. Just listen to Never Too Far to get a sense of what shes capable of and then listen to Bliss which shows off her higher range (whistle notes)
I LOVE HER she is very consistent with his work, although when I she was not famous anymore as it once was, but around the world who does not know the voice capability is pretty amazing. Class singer Beyonce was even I do not think it can match its octave voice is very high.
She is without a doubt the greatest vocalist and songwriter of all time. She has a luscious tone. Every lyric that comes out of her mouth turns to gold.
She has the highest dynamic range of any artist (check out "emotions"). She doesn't just hit notes. She creates an atmosphere that is celestial and heavenly.
Her whistle register is full and she has the ability to change the dynamics of that range. It's unjust to compare other artists that can whistle to Mariah because she can do it SO MUCH BETTER.
Her resonance at any range in beyond any artist or truly any sound I have ever heard. It's light, yet so full and powerful.
I would agree that Whitney's and Aretha's voice is overall more powerful. But there is something so satisfying when listening to Mariah. It's a bright tone whereas the others are darker. Celine has incredible belts and runs but Mariah can also do this better.
Her agility in her runs, riffs, melismas, etc. is unparalleled (check out "forever"). Her breath ...more
3
Celine Dion

Céline Marie Claudette Dion is a Canadian singer and businesswoman. She is best known for her song "My Heart Will Go On", which is the main theme of the 1997 film Titanic, which was the first film to gross $1 billion at the box office.
Definitely deserves #1. I have never heard a singer who gives me chills up and down the spine as she does. Just listen to her rendition of "Oh Holy Night". Her range is beyond incredible.
Celine deserves the number 1 spot. Come on, she has recorded songs with some of the worlds greatest singers and sings very well in five different languages. She sings like an angel and has such charm about her. Stop talking about beyonces look here because we are talking about voices and by far celine is number one, mariah is number two, whitney is number three and of them all, celine has been the most consistent with her records and has passed mariah to become the worlds best selling female vocalist of all time.
Celine is the most versatile singer in the world and here is why :
Listen to "that's just the woman in me" and you will understand, knowing her as a crystal clear voice... And than a totally new sound, new texture in the most powerful notes of this song... It blew me away... I couldn't believe what I just listen to. And now ask MC or WH or CA or anybody out there to ( try ) to do this: they will cry and will acknowledge that only Celine can do this. She can imitate a electric garage door, a piano, a flute, trumpet. Etc... She is a chameleon with her voice, flawless, perfect control, most power voice in the high notes with stamina ( All by myself ) and the list goes on and on and on... Truly the best.
I don't understand why people prefer Whitney Houston over Celine Dion. I would assume it is because Whitney Houston made a bigger influence on the media than Celine Dion did, very much like Christina Aguilera. Please don't judge a voice through a bias perspective. Whitney Houston, in terms of vocal perfections lacks compare to Celine. Her mouth is always moving up and down in order to support her voice's vibrato and projection. People would assume she is a great singer because of her "Soul" style, once again, like Christina. Her "Soul" riffs and runs won her audiences' heart. Although, Whitney does have a more powerful projection than Celine does, but people are usually born with that type of voice.

Celine maintained and improved her voice through all these years, where as Mariah, Christina, and Whitney have not. Other things rely on growls, withe riffs, and any other vocal technique that draws them away from having to prolong a crisp sustain tone. Celine ...more
4
Christina Aguilera

Christina María Aguilera is an American singer, songwriter, and record producer, best known for songs such as "Beautiful", "Genie In A Bottle", "Fighter", "Hurt", "Dirrty", "Your Body", "Lady Marmalade", "Reflection", "I Turn To You", "Come On Over Baby (All I Want Is You)" "What A Girl Wants" and ...read more.
She has one of the highest vocal ranges in music history, a superb 4 octave range! She is definitely one of the best and one of the highest selling artists!
Christina is clearly an extremely talented singer that puts her all into her music. Her vocal ability is absolutely outstanding. She sings because it's what she loves to do. Christina Aguilera is a very inspiring singer that will never lose her amazing voice. She is the best singer of the generation, and absolutely one of the best singers of all time. She sings to express herself, and she doesn't care if that means less album sales, or less popularity. Christina, never stop singing.
Christina aguilera seriously how is she not top 5 or even first she is beautiful brilliant singer always has a standing ovation and you never cease to be amazed and amazing vocal range

SHE IS AMAZING THE BEST number 1
Christina Aguilera is truly the greatest female singer of our time, with the ability to command total attention on stage and manipulate the emotions of listeners with her powerful and touching voice, Christina's vocal range and unique tonality of her voice easily lift her to the position of the greatest female singer of today. Move over mariah, simply trilling and belting with no feeling isn't enough to win my vote. You may have an amazing voice but Christina's expression and emotional style beats you hands down. Whitney is also a beautiful artist!
5
Adele

Adele Laurie Blue Adkins is an English singer and songwriter. Graduating from the BRIT School for Performing Arts and Technology in 2006, Adele was given a recording contract by XL Recordings after a friend posted her demo on Myspace the same year. She is best known with her international hit singles ...read more.
Are you freaking kidding me?!
Adele is below Kesha, Lady Gaga, and Hillary Duff...?
WHERE IS THE JUSTICE IN THIS GOD FORSAKEN LIST!
Adele is definitely top 3 material.
You moronic people voting for Disney channel kids and pop blunders need to get a grip on what TALENT is...
This woman is unbelievable. Sure, whitney, beyonce etc are impressive singers, but only listening to adeles pure voice gives me the chills
That's because the tone/color of her voice draws people to her, but based off of what she can do with her voice and how she uses it, she is not the best vocalist of all time.
Adele has amazing talent! She is one of the greatest singers of all times! Why is she on 127th place? I don't get it.. Adele is an incredible person and singer-songwriter! Vote for her!
I don't know how Adele is SO low on the list. I have been a fan of hers ever since she came out with Hometown Glory and then Chasing Pavements. Adele has the most original and unique voice in YEARS. She brings back what music truly is; something to be appreciated by the ears. She is one of the few artists that sounds BETTER than the recordings and each live performance she does is different than the others, because she varies them and adds different stylistic devices. She writes her songs and puts all her honest emotions in it (she doesn't sing about banging people, which is why so many people can connect to her music. Adele is gorgeous and she has a really laid back personality, and when you watch her lives, you can tell she truly appreciates all the support her fans are giving her, because she always gets so emotional. Just watch any of her live concerts and you'll see. She always gets teary eyed when the audience sings "Someone Like You" or "Rolling in the Deep" back to her. She is ...more
6
Aretha Franklin

Aretha Louise Franklin (March 25, 1942 - August 16, 2018) was an American singer, songwriter and pianist. She began her career as a child singing gospel at New Bethel Baptist Church in Detroit, Michigan, where her father, C. L. Franklin, was minister.
Are you kidding me? Arethra Franklin widely is widely accepted as the greatest singer of all time, not just the greatest female singer. And she's been placed below Miley Cyrus here... Really? Please just listen to her sing respect and THEN vote. Aretha Franklin is BY FAR one of the greatest singers of all time
Rolling stone rated her #1 for the greatest singers of all time. She was even higher than a bunch of guys she should be #1 on this list
Nothing needs to be said just amazing singer, great vocals a lot of talent really worked with some amazing artists as well.
The best singer of all time. Male and Female. should be #1 on this list. By far better than anyone else here. Whitney Houston and Mariah Carey are very good, but Aretha expresses herself more, has more soul, and is a better songwriter than both combined, easy.

The only person of all time who could possibly rival her is Freddie Mercury, but even the best rock singer of all time falls slightly short.

Aretha = #1 of all time.

There will never be anyone like her or as good.
7
Beyonce Knowles

Beyoncé Giselle Knowles-Carter, is an American singer and actress, who started out in the popular pop/r&b girl group Destiny's Child. They had multiple top 5 hits such as "No, No, No", "Say My Name", "Bills, Bills, Bills", "Survivor", "Independent Women", "Bootylicious", and "Jumpin', Jumpin" from ...read more.
This woman is amazing. Her voice is just out of this world, and completely flawless!
Just watch her perform. She puts all of her soul in her singing.

By the way, being a devoted fan, I decided to watch The Beyoncé Experience Live. Some minutes later, I noticed I was crying like a baby. That's how Queen Bee leaves me with one of her greatest performances of all time. You guys have to check it out.
May be your hard-on made you cry. If she would wear clothes and sing, you would not be as moved.
Beyonce is the singer at all the time she has lots of talents than any other female singer. Beyonce she is sexy and beautiful than any other women. Beyonce is better than rihanna and lady gaga even better than any other female singer. THEIR IS ONLY ONE BEYONCE IN THE WORLD...
Beyonce is my ultimate idol. She is so talented! She can sing, dance, and act! I also love her song irreplaceable for me she is the best!
The only Star Rated Vocalist of her generation, flawless technique and huge vocal range spanning over 4 octaves, definitely a contender for one of the top 4 best voices in contemporary music.
8
Katy Perry

Katheryn Elizabeth Hudson, professionally known by her stage name Katy Perry, was born on October 25, 1984 in Santa Barbara, California. She is a singer, songwriter, actress and an ambassador on one of the most popular companies of now, UNICEF. ...read more.
Seriously? 103?
Shes much better than most of the others above
Dude, at least shes well known!
I love her!
The fact that she's well known has nothing to do with her vocal ability.
She should be higher on this list, she's young and has a really bright future ahead of her. Love her!
Katy Perry is the best singer! I was sure that she would be at least 2nd after Gaga... But she is 87! That's more than incredible! I am not music addict and know inconsiderable number of singers! But I have never heard about Sarah Brin... Who is she? Why is she the first if people who are not fans of music do not know her whereas they know those who are 87?
I think saying that just because you don't know who the people above her are doesn't mean she should be #1. Your knowledge isn't necessarily everyone else's knowledge. And if you don't know who the people above her are, listen to them! Expand your musical knowledge. I have listened to hundreds of female vocalists and in my opinion, Aretha Franklin is the greatest. But for all I know, there may be someone else out there who is better than Aretha that I haven't heard.
Great hits to great hits she never disappoints with many of her songs being seen more than 1 billion times
9
Amy Lee

Amy Lynn Hartzler, known professionally as Amy Lee, is an American singer-songwriter, classically trained pianist and composer. She is also the lead singer to the Arkansas band Evanescence.
the best!
love her beautiful voice!
she amazing!
Amy and Evanescence forever!
She must be first!

Sincerely, Amy Lee deserves the first place, her voice is the most amazing I have ever heard, so beautiful that I run to my dad every time I hear her and tell him, judge her, he just says, wow.. I ran out of words, all I gotta say is that my dream is to sing like her, almost impossible.. But she has an Angel Voice.
Why is she so low on this list, her vocals are amazing and her songs are enchanting
Amy Lee is horrendous
10
Madonna

Madonna Louise Ciccone, known professionally as Madonna, is an American singer, songwriter, actress, and businesswoman. She influenced a lot of singers such as: Lady Gaga, Jennifer Lopez, Rihanna, Beyonce Knowles and Britney Spears. She is known as Queen of Pop and at modern pop culture specifically ...read more.
Are you kidding, she's in 15?... She suppose to top 3, she's all the time singer, and successfully an "icon".
- Strong voice character
- Breath is technique it self, and she's ana expert breath technique (when she breath for next lyric line, its sounds like smooth sigh which bold the lyric itself).
- And surely, have most great Songclip video
- Sexy, in all way
Shes the best selling on this list for a reason.

Although she may not have the range or the aforementioned "texture", she made some of the happiest, most feel good songs of all time, and some of the saddest as well. (Don't believe me, see "Promise to Try", "Till Death Do us Part", or "Oh Father", just from one album). She has some of the best range in the songs she sings, and most singles have provoked thought and argument, which is what music should do.

Madonna was extremely controversial in her prime, yet she turned out to pave the way for what is acceptable today. She made people question societal norms regarding sex, sexual orientation, race, and freedom of expression, and is a large reason a lot of people are more liberal on these issues today. I could go on about what she did for the gay community for years but that would be besides the point. Those who say she is just a brain bimbo are clearly just projecting.

If ...more
She is not Celine Dion.. But The way she sings it's so unique and original! Love you Queen
She changed the way people heard and saw life with her controversial music videos and songs that me appreciate today that many still replay to the groove of the music
The Newcomers
?
Ko Shibasaki

A sexy femme fatale
?
Eriko Tamura

She has such a beautiful face and cute hair
The Contenders
11
Lady Gaga

Stefani Joanne Angelina Germanotta, known professionally as Lady Gaga, is an American singer, songwriter, and actress. ...read more.
Lady gaga is awesome she is comfortable warring any thing rock on girl
She is amazing! She loves her little monsters and she's not afraid to show who she real is! SHE has the best tracks of 2009, 2010, 2011 like ¨Bad Romance¨, ¨Paparazzi¨ and the SUPER HIT ¨Poker Face¨! GO GAGA... GO MOTHER MONSTER!
Lady Gaga is an Avant-Garde. She is bringing music into a new heights! She is talented and full of brandishing ideas and inner vocality.
Lady Gaga is a very talented performer! You want to know why?! She writes, produces, and actually sings all of her own music. She acts, dances, runs around doing whatever the hell Gaga does, and doesn't lip-sync at concerts. She might not be the best female vocalist in the world but hands down she is pretty dang close to be being the most talented. She can play a multitude of instruments such as the piano, key tar, synthesizers, and most recently the guitar. She also has amazing dance skills for someone who has barely any classical training. She is very original and has an explanation for every crazy idea and costume. She also is one of the most gorgeous people on this planet with or without makeup. Gaga is an all around mega star, idol, friend, and supporter.
12
Taylor Swift

Taylor Alison Swift is an American singer-songwriter. ...read more.
Taylor swift is beautiful and she sings very well. she really is 1 best singer for me. I love her voice and her songs are the best songs ever.
These comments -- look at the first trait you list here and then let's rethink the whole voting her as the best ever. I like Taylor Swift, I think she's clever, and she actually writes her own music. She has a very pleasant voice, but she isn't an amazing singer.
she is so pretty and sings very, very good.! I love her.. she is my favourite singer ever! love her so much!
she is the best! i love all the songs of her!
Taylor you're the best! No one can defeat you! Especially miley cyrus, she should be at 50
I'm not gonna say her voice is the BEST singers voice, though she does have a strong voice, and it continues to grow with her and it will only continue that growth. She's no Mariah, Whitney or Beyonce; she has a fairly decent vocal range and strength.. She knows her limits, is what I will say. I love her voice, how she sings live is perfection to me! But her lyrics will always be my favourite attribute Taylor has. Forget what she looks like, who she is becoming, what she stands for and definitely throw out the window anything and everything you have heard about her love life - focus on her lyrics. Her lyrics are her driving force for her whole music career; and it has been like this from day 1! Her lyrics are relateable, understandable, consistently brilliant, and the reason millions of people love her and can relate so much. Some of my favourite Taylor lyrics are: "You call me up again just to break me like a promise" - "and you might think I'm bulletproof but I'm not" - "words, how ...more
The only from your list with rich and velvet voice is Whitney and it would be better if you replace Beyonce and Mariah with Aretha, Ella, Tina.
13
Ariana Grande

Ariana Grande-Butera, known professionally as Ariana Grande, is an American singer and actress. She was born on June 26th 1993 in Boca Raton, Florida to Joan Grande and Edward Butera. She is best known for her role as Cat Valentine on the Nickelodeon sitcom Victorious and its spin-off show Sam & Cat. ...read more.
She supposed to be on the top ten list but why 56? People she got a very powerful and beautiful voice and I just can say she's like the young of Mariah Carey. She looks stunning anytime. Try to hear to all of her songs and you won't regret it. Vote for her people!
I'm sorry to say this, but she is not an amazing singer. She has greats vocals, yeah. But her low notes are horrible (which is a important part of singing)
The most amazing singer ever!
Ariana is the next big star waiting to shine bright. Little may know her, but she is a amazing singer which will yet to be found with her amazing voice.
Her voice is so powerful the high notes and the whistle notes which a lot of artists have trouble doing. She is beautiful and the next Mariah carey! Love you Ariana
14
Rihanna

Robyn Rihanna Fenty is a Barbadian-American pop singer. Born in Saint Michael and raised in Bridgetown, she first entered the music industry by recording demo tapes under the direction of record producer Evan Rogers in 2003. She ultimately signed a recording contract with Def Jam Recordings after auditioning ...read more.
Miley above Rihanna laugh out loud... She has one of the most soulful voices ever... She is surely one of the greatest vocalists of all time considering how she brings out emotions in some of her hits... Still can't believe.. She is out of top 10 at the least..
She's got the best voice out of all female singers... Maybe even better than Beyonce in my opinion. She is also really hot, which of course, makes me wonder why Chris Brown even hit her in the first place.
Why should rihanna be the 50th. She should be in at least the top ten. Have you ever heard of her. Or are you people just death? She has such an amazing voice. Id vote number one. She should be the top singer because she actually has a voice. And guess what? Rihanna can actually sing. Much better than those other cheesy singers. VOTE FOR RIHANNA! YEAH
love songs that I listen to of her! I don't listen to all songs but the ones that I do listen to ROCK!
15
Pink

Alecia Beth Moore known professionally as P!NK, is an American singer, songwriter, dancer and actress.
If this is a competition in vocal perfection, then we would need both Maria Callas, Anna Netrebko and Randy Crawford at the top of this list. But in the pop rock business, Pink is indeed recognized among her colleagues as one of the most naturally gifted and original vocal performers both alive and well today.

Her voice is definitely one of the most recognizable and powerful female vocals I've heard apart from Janis Joplin and maybe Diamanda Gals.

Look up her blues rocker "Free" or her cover of "Me and Bobby McGee" on YouTube, if you don't know what I'm on about.
. Come on. Shania Twain, Avril LaVigne, Taylor Swift, Katy Perry, Miley Cyrus, and Britney Spears have NO BUSINESS being anywhere near the vicinity of P!NK's category. Not even Carrie Underwood or Lady Gaga has anything on P!NK. Please people, who the hell put this together? It's bull. Miley Cyrus right smack in the middle of P!NK and Janis Joplin? No way. I don't dislike Miley, but NO, un-uh. Rihanna and Kelly Clarkson are way better than all of those, but still fall under P!NK. I agree Whitney Houston belongs on top, but so does Janis Joplin. Madonna belongs very high on the list. But then comes P!NK with or above the rest of the well-knowns. Many of the names I didn't know. Just want to say that I just took my daughter to P!NK's concert in Louisville for her 1st concert experience and she blew us away, hands down best concert I've ever been too. Her singing ability, her music, her stage presence/performance, her style, and her amazing talent as an aerialist (which sets her apart ...more
Genuinely hard to judge pop singers since pop is the one genre where you don't have to be talented vocally, if you are you can't show it, which is why I want to see Taylor Swift in metal, R&B, rock or soul since these are the only genre where a singer can show their range unless it is screamo metal
You've got to be kidding me. the amazing Alecia Moore is worse than Britney spears? Come on people Think P!NK!
Her soul and raspiness is underrated. She may not deserve number 1, but she deserves the top ten.
16
Demi Lovato

Demetria Devonne "Demi" Lovato is an American singer, songwriter and actress. After appearing on the children's television series Barney & Friends as a child, she received her breakthrough role as Mitchie Torres in the Disney Channel television film Camp Rock and its sequel Camp Rock 2: The Final Jam. ...read more.
Demi is such an inspiring person, she is a role model to a lot of people from different places around the world and she'll always be my role model and hero.
Demi is an amazing singer!
She has got a powerful voice and she can sign really high notes.
Demi lovato is one of the best singers of this generation. She got a great voice and incredible vocals. Seriously, she performs live better than any other singer of this generation.
When I first heard skyscraper I thought she was amazing but doubted if she could sing live exactly like the original song. But when I saw her performing skyscraper with high vocals and very high pitch in live, I felt she got the real talent in singing unlike selena gomez who can't sing live without he support of chorus.
Vote for the great voiced DEMI LOVATO..
"she performs better live than any other singer of this generation" beyonce says hi
Demi Lovato is of this best vocalist of this generation...
She is a powerhouse singer
She puts all her emotions into all her songs and you can also feel it too
She is among the best vocalist in the world now
Her high notes are infectious
He belts are superb
She is everything d music industry needs now... A great vocalist, powerful inspirational songs, role model and great personality
I love you Demi
She has some of the world's greatest classics like Stone Cold, Skyscraper, Lionheart, For You, Give your heart a break, Heart attack, Sorry not Sorry, Tell me you love me, I love me , Let it go etc
17
Avril Lavigne

Avril Ramona Lavigne is a Canadian–French singer-songwriter and actress. By the age of 15, she had appeared on stage with Shania Twain; by 16, she had signed a two-album recording contract with Arista Records worth more than $2 million.
AVRIL, you are the best female pop rock singer!
keep on rockin' us girl!
As she once said, "I'm the best damn thing that your eyes have ever seen" )
She is the best pop rock singer yet and writes all of her own songs that's called talent
Avril is the most under-rated singer of our time. She has great range, though there are singers who have more range, but her voice is so powerful and projects such emotion and is so pure. If you listen to all of her music it becomes obvious that she uses her voice in the same way a master plays an instrument, and she does it effortlessly. She is a goddess among mortals in the world of music.
18
Janis Joplin

Janis Joplin (1943-1970) was an American singer who rose to fame as the main singer of acid band Big Brother and the Holding Company. She was known for her eccentric hippie style and psychedelic rock music.
Janis by far is more talented than any of the singers before her on this list. She is the complete definition of what it truly means to be a star, granted there are pristine voices ahead in the list that are true to the note. But janis brings no B. S in anything she does and it doesn't have to be picture perfect and sculptured to an immaculate perfection to be accepted and yet it is just that. Perfection. Not to mention she is a master of communication having almost all air in her natal chart she looks as though shes lifted in air in pictures of her singing. She was groundbreaking! A national phenomenon. A star before her first hit album, or album for that matter and a legend before her death. She was also a capricorn meaning a cardinal sign. Cardinals are people who start things a pioneer persay. I am not gonna get mad at the list cause of the fact that my girl Janis is still misunderstood. Its just proving that society is going down the drain and the majority of our culture lacks an ...more
Unique talent. As far from mainstream as you can get. Amazing soul and power in her voice. She truly becomes one with her songs. She's always "in the moment" as Randy Jackson use to say. Her voice is raw, rough, soft, tender and powerful, all within one song alone. Just an amazing woman. Look for "Summertime" Stockholm 1969 on Youtube. Goosebumps! Or Cry Baby Toronto 1970, my eyes tears! So emotional it almost makes an old man like me cry.
I am flabbergasted by her absence in this list, where she should definitely be number 1.
She isn't even in the top 10?!

It is appalling that she is below such awful singers, though I must say, Whitney Housten can bring the house down and I'm glad she's up there. But so many great singers are being denied their rightful title. Ella Fitzgerald, Aretha Franklin, TINA TURNER should be up in the top 10. It enrages me that ETTA JAMES isn't even on here. Her voice is absolutely gorgeous.

Just because Janis doesn't sound like any mainstream no talant doesn't mean she's worthless. Her voice has soul and power and I just sit back in amazement whenever I listen to her voice. It's raw and beautiful. She should be number one! You people have such poor musical taste, it makes me want to cry.
I agree Janis was very unique, heck, she's probably one of the coolest singers in my opinion!
19
Selena Gomez

Selena Marie Gomez is an American actress and singer. She is best known for songs like "Come & Get It", "Good For You", "Same Old Love", and "It Ain't Me". Selena Gomez's voice is mezzo-soprano but she usually sings in alto. She is best known for her role as Alex Russo in Wizards of Waverly Place.
I LOVE SELENA GOMEZ yes maybe she is not the most popular singer in the world and you listen to KISS 108 but listen the unpopular singers are so much better than the ones the are because there great VOTE FOR SELENA GOMEZ VOTE FOR SELENA GOMEZ!
What we are not gonna do is sit here and act like selena Gomez isn't well known
VOTE FOR SELENA GOMEZ LET HER at least GET INTO THE TOP 100s. She is amazing and her videos are total PRIME she can be heard on Disney Channel becaouse she always have some song to listen to
1. Shes very pretty
2. Shes an amazing singer
3. Great videos
4. Watch her on Disney Channel and the radio 5. VOTE FOR SELENA GOMEZ PLEASE I BEG YOU
Selena Gomez in 168th place? This is really disgusting. Her songs are very much better than many others like vanessa hudgens etc. She should be at least in top 100.
I believe that Selena deserves to be in the top 10s on this list. She is very talented and hardworking...
- She is a phenomenal actress! I mean, Alex in Wizards of Waverly Place...that is splendid acting for sure. Her acting roles are so good and so relatable.
- Contrary to what everyone thinks, she is actually a great actress. Her high note in her cover of Shake It Off (in the Carpool Karaoke) was great! She is also stunning when it comes to low notes. Please watch The Heart Wants What It Wants in the AMAS Live video, her voice is so relatable, raw, emotional, and overall breathtaking. She is also a great acoustic singer. Some of the live vocals could have been affected by her anxiety and lupus.
- She has a very nice personality. Selena is very nice to the Selenators. She faced so many hardships but still managed to stay strong! All in all, she is my role model.
20
Britney Spears

Britney Jean Spears (born December 2, 1981) is an American singer and actress who was born in McComb, Mississippi, and grew up in Kentwood, Louisiana. She performed acting roles in stage productions and television shows like "The Mickey Mouse Club" as a child before signing with Jive Records in 1997 ...read more.
She is the most amazing singer of all time. And is also the best performer ever! x I think that she will continue to produce incredible songs for years to come!
She isn't a bad singer, but she DEFINITELY NOT the best. There are several artist out there that could easily top her. Like Freddie Mercury. It's the truth
britney is a singer with 7 albums in 13 years, (incuding femme fatale thats out today! ) she is a very famous singer, and she's the most best teenager ever. she's as big as madonna and she has what it take takes!
Britney Spears is the best female artist of all time. she is great singer, even better than Madonna
Her voice is terrible. Studio and live performances are tremendously fake. In the studio they use an insane amount of technology to make her voice sound decent. And live she is lip syncing. Pathetic.
#20? her best song to me are
"baby one more time"
"oops I did it again"
"where are you now"
21
Amy Winehouse

Amy Jade Winehouse was an English singer and songwriter known for her deep expressive contralto vocals and her eclectic mix of musical genres, including soul, rhythm and blues, and jazz. She is also a well-known member of the 27 Club, as she overdosed on alcohol at age 27.
she might have a life that is not what I like to call something I appreciate but I have to admit great songs and the most amazing voice I have ever heard she is way better than a lot of singers on the list who were ranked higher like britney spears or madonna.
Amy was the greatest voice of this time. Her time on this planet should be appreciated more. Her vocals were the most unique and she inspired many upcoming artists and many amazing artists we have today such as Adele, Duffy, and even dare I say Lady Gaga. She should be remembered for her voice and her music and her genius. She knew how to play guitar, drums, and piano. She wrote all of her songs and sang the most amazing acoustic sets. She was down to earth, sweet, funny, and a lyrical and musical genius. She may not have known it herself, but anybody with ears would be able to tell that. I love you Amy. RIP.
She must be the first, because she's the BEST. Her voice is marvelous, her charisma is fantastic, she is simply AMAZING and she'll be always alive for me and many other people.
How tf is she number 19? In my opinion the best solo artist of all time and the best female voice #1 in my eyes all day everyday
22
Ella Fitzgerald

Ella Jane Fitzgerald was an American jazz singer often referred to as the First Lady of Song, Queen of Jazz and Lady Ella.
Ella at #50? You gotta be kidding. Hey, Kids, go listen to some of grandma's old 331/3 and 78's records. Treasure trove of truly great music before and including the 1950's. Don't get me wrong, I grew up with and like the Beatles, Stones, Led Zeppelin, Sweet Baby James, Dion Warwick Carole King, Carly Simon, etc. But at age 64, I realize you got to go back, way back, to really hear the greats. Anybody hear of Billy Holiday?
She is one of a kind, and I mean only ONE of a kind! You can hear loads of power in her exotic, talented voice!
Well I cannot take this list seriously. A list of overplayed screamers voted for by youngsters. There are a few I could vote for such as Bonnie Raitt, Jennifer Warnes, Ann Wilson and Dusty Springfield and they are lower than 36!
Ella Fitzgerald is in a league of her own. Her virtuosity lay not only in her vocal control or fireworks in the whistle register, but in the tremendous emotion in her voice and her unparalleled creativity. She had a sense of rhythm and harmony that has not been seen since the bebop era, and with every performance came powerful inventions that would leave you stunned every time. Given current trends in 'music, ' it is impossible to see Ella at the top of this list, but it is equally impossible for a true genius like her to be left off of it.
23
Tina Turner

Tina Turner, née Anna Mae Bullock, is a singer, dancer, actress and author, whose career has spanned more than half a century, earning her widespread recognition and numerous awards.
Tina Turner is without question the best rock singer of all time.
I'm not a huge fan of her music but her voice is unbelievably good and I couldn't think of a better singer male or female in rock music
I have never believed that it can exist a TOP where singers like Tina Turner, Aretha Franklin or Ella Fitzgerald are not in the first ten position. How can someone like charice pempengco who was a No Name until 3 years occupy the second position? Such a thing is not possible! This top does not really exist for me!
The best rock voice in the business, it's a shock she isn't in your top 20.
Tina Turner is such an interesting meld of styles. In almost anything she sings she sings with a bluesy tinge, the energy and sexual fire that would stand up to any male rocker, all the while she sings with the conviction of a church girl gone bad. Her voice, expressive and passionate, she is quite possibly one of the most versatile singers to ever set foot on stage. From gut bucket r&b, to lush orchestral rock to reggae influenced pop, to the explosive rock and roll records, to lush twangy country Tina Turner is the singers singer, and embodies a woman able to reinvent herself and survive the test of time.
24
Hayley Williams

Hayley Nichole Williams is an American singer, songwriter and musician. She is best known as the lead vocalist, occasional keyboardist and primary songwriter of the American rock band Paramore. In 2020 she started a solo career.
HAYLEY WILLIAMS, she should definitely be in the top ten she has the best vocals! She should at least tie with amy lee!
Hayley Williams is the greatest singer of all time. After listening to her work any of her songs she just leaves you wanting more and more. Her pitch is perfect every time, she has amazing control over her voice and she just touches your very being with her voice. And she is absolutely beautiful, just twenty some odd years and such an amazingly talented, accomplished, and beautiful woman.
0.6%?! Is this the only percent of votes Hayley Williams deserves? People out there don't know what Hayley Williams is worth. I show a lot of respect to those at the top of the charts, like Charice Pempengco (especially because I'm a Filipino! ). But, really? Hayley Williams at #31? Show some respect to this singer who can hit the highest notes of the high in the songs of her band, Paramore.

If you still don't believe me, it's either you haven't heard her sing or you're just not living life yet.
Her vocal range is extremely large and so is her voice. Her vocal delivery is always moving, hypnotising and spine tingling. Hayley never fails in her ability to convey emotion in her performances and brings a bright energy wherever she goes. She may not be part of the mainstream but her vocal and musical talents cannot be denied
25
Jackie Evancho

Jacqueline Marie "Jackie" Evancho (born April 9, 2000) is an American classical crossover singer who gained wide recognition at an early age and, since 2009, has issued an EP and seven albums, including a platinum and gold album and three Billboard 200 top 10 debuts. Evancho's 2017 album, Two Hearts, ...read more.
This amazing singer is just beginning her career and perhaps not too many people have heard of her. Jackie Evancho has the sweetest sound ever. Once you hear this beautiful young lady sing you will buy her records and play them all the time. She has a mesmerizing voice like no other. She's that good.
Jackie was the youngest opera-crossover singer ever, and one of the youngest singers to go platinum. She has both the sweet voice and the sweet manner of an angel from above, her song choices are consistently inspiring, and she often causes people to shed tears of joy and hope on hearing her.
Jackie will be a legend in her time. She has accomplished so much
In such a short time. During her concerts grown men and women have
Been known to weep in joy when they hear her voice. It is the
Belief of her vast number of fans that she will go down in history
As one of, if not, the best singer in the world. This young lady
Has "It" the X factor everyone wants in a singer.
The finest singer of her generation.
PSearch List