Best Female Singers of All Time
1
Whitney Houston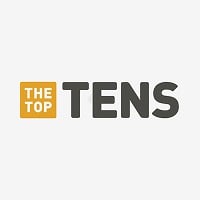 Whitney Elizabeth Houston (August 9, 1963 – February 11, 2012) was an American singer, actress, producer, and model. In 2009, Guinness World Records cited her as the most awarded female act of all time. Houston is one of pop music's best-selling music artists of all-time, with an estimated 170–200 ...read more.
By far Whitney has the most voice control ever, she has set the standards for singing that has not been matched, she is also the most influential singer in the world.
I didn't mean to thumbs up your comment and it won't let me take it back. But to say Mariah is the most influential is just stupid. She influenced people to get naked and sing in bathtubs and that was when she was "at the top of her game" Whitney sadly did a bathtub at the end cause she didn't need sex appeal to sell music she had that voice - Imaqt
Love you whitney you just the best singer I ever heard and the most awarded. Maybe your voice isn't there anymore but I will always love you for the joy and the emotions you give me when I hear your songs.
Who on earth can compare to Whitney Houston when she is on the stage? Thank God to bestow the greatest singer of all time that we all can enjoy her beautiful voice. Even though she cannot sing like she used to be in the late 1990s, her incomparable voice and all beautiful melodies will always impress in my mind.
The best ever!
2
Mariah Carey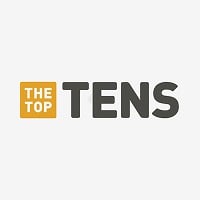 Mariah Carey, born March 27, 1970, is an American singer, songwriter and actress. She is one of the biggest best-selling women in the music industry, with 18 number 1 records to her name. She is regarded as a sex symbol through her songs and music videos, and she is "well known" for her over-the-top ...read more.
Put simply, there is just NO other singer in the world that can make the hair on the back of your neck stand up, to the same degree as Mariah Carey. It's her range; her tonal sound; her accuracy of pitch; her 'trills' (vocal runs); and her upper power when hitting high notes that made her one of the all time greats. Sure, there are many great singers and she's perhaps not as good as what she was in the 90's, but that's more been her change in musical direction rather than a decline in ability - she's well and truly proved that with her 2010 Christmas Concert in recorded in Washington last year. PLUS, she writes all her own songs, when too many of the big names these days, unfortunately don't!
Mariah's voice is just incomparable, there's nothing else I can say about it, its beautifully pure, angelic and very very unique. Just an all round perfect voice with the ability of going really being like a big bonus. Just listen to Never Too Far to get a sense of what shes capable of and then listen to Bliss which shows off her higher range (whistle notes)
I LOVE HER she is very consistent with his work, although when I she was not famous anymore as it once was, but around the world who does not know the voice capability is pretty amazing. Class singer Beyonce was even I do not think it can match its octave voice is very high.
She is without a doubt the greatest vocalist and songwriter of all time. She has a luscious tone. Every lyric that comes out of her mouth turns to gold.
She has the highest dynamic range of any artist (check out "emotions"). She doesn't just hit notes. She creates an atmosphere that is celestial and heavenly.
Her whistle register is full and she has the ability to change the dynamics of that range. It's unjust to compare other artists that can whistle to Mariah because she can do it SO MUCH BETTER.
Her resonance at any range in beyond any artist or truly any sound I have ever heard. It's light, yet so full and powerful.
I would agree that Whitney's and Aretha's voice is overall more powerful. But there is something so satisfying when listening to Mariah. It's a bright tone whereas the others are darker. Celine has incredible belts and runs but Mariah can also do this better.
Her agility in her runs, riffs, melismas, etc. is unparalleled (check out "forever"). Her breath ...more
3
Celine Dion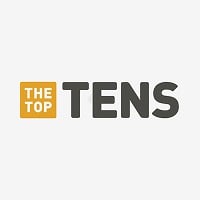 Céline Marie Claudette Dion is a Canadian singer and businesswoman. She is best known for her song "My Heart Will Go On", which is the main theme of the 1997 film Titanic, which was the first film to gross $1 billion at the box office.
Definitely deserves #1. I have never heard a singer who gives me chills up and down the spine as she does. Just listen to her rendition of "Oh Holy Night". Her range is beyond incredible.
Celine deserves the number 1 spot. Come on, she has recorded songs with some of the worlds greatest singers and sings very well in five different languages. She sings like an angel and has such charm about her. Stop talking about beyonces look here because we are talking about voices and by far celine is number one, mariah is number two, whitney is number three and of them all, celine has been the most consistent with her records and has passed mariah to become the worlds best selling female vocalist of all time.
Celine is the most versatile singer in the world and here is why :
Listen to "that's just the woman in me" and you will understand, knowing her as a crystal clear voice... And than a totally new sound, new texture in the most powerful notes of this song... It blew me away... I couldn't believe what I just listen to. And now ask MC or WH or CA or anybody out there to ( try ) to do this: they will cry and will acknowledge that only Celine can do this. She can imitate a electric garage door, a piano, a flute, trumpet. Etc... She is a chameleon with her voice, flawless, perfect control, most power voice in the high notes with stamina ( All by myself ) and the list goes on and on and on... Truly the best.
I don't understand why people prefer Whitney Houston over Celine Dion. I would assume it is because Whitney Houston made a bigger influence on the media than Celine Dion did, very much like Christina Aguilera. Please don't judge a voice through a bias perspective. Whitney Houston, in terms of vocal perfections lacks compare to Celine. Her mouth is always moving up and down in order to support her voice's vibrato and projection. People would assume she is a great singer because of her "Soul" style, once again, like Christina. Her "Soul" riffs and runs won her audiences' heart. Although, Whitney does have a more powerful projection than Celine does, but people are usually born with that type of voice.

Celine maintained and improved her voice through all these years, where as Mariah, Christina, and Whitney have not. Other things rely on growls, withe riffs, and any other vocal technique that draws them away from having to prolong a crisp sustain tone. Celine ...more
4
Christina Aguilera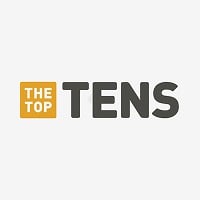 Christina María Aguilera is an American singer, songwriter, and record producer, best known for songs such as "Beautiful", "Genie In A Bottle", "Fighter", "Hurt", "Dirrty", "Your Body", "Lady Marmalade", "Reflection", "I Turn To You", "Come On Over Baby (All I Want Is You)" "What A Girl Wants" and ...read more.
She has one of the highest vocal ranges in music history, a superb 4 octave range! She is definitely one of the best and one of the highest selling artists!
Christina is clearly an extremely talented singer that puts her all into her music. Her vocal ability is absolutely outstanding. She sings because it's what she loves to do. Christina Aguilera is a very inspiring singer that will never lose her amazing voice. She is the best singer of the generation, and absolutely one of the best singers of all time. She sings to express herself, and she doesn't care if that means less album sales, or less popularity. Christina, never stop singing.
Christina aguilera seriously how is she not top 5 or even first she is beautiful brilliant singer always has a standing ovation and you never cease to be amazed and amazing vocal range

SHE IS AMAZING THE BEST number 1
Christina Aguilera is truly the greatest female singer of our time, with the ability to command total attention on stage and manipulate the emotions of listeners with her powerful and touching voice, Christina's vocal range and unique tonality of her voice easily lift her to the position of the greatest female singer of today. Move over mariah, simply trilling and belting with no feeling isn't enough to win my vote. You may have an amazing voice but Christina's expression and emotional style beats you hands down. Whitney is also a beautiful artist!
5
Adele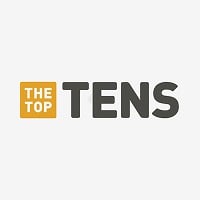 Adele Laurie Blue Adkins is an English singer and songwriter. Graduating from the BRIT School for Performing Arts and Technology in 2006, Adele was given a recording contract by XL Recordings after a friend posted her demo on Myspace the same year. She is best known with her international hit singles ...read more.
Are you freaking kidding me?!
Adele is below Kesha, Lady Gaga, and Hillary Duff...?
WHERE IS THE JUSTICE IN THIS GOD FORSAKEN LIST!
Adele is definitely top 3 material.
You moronic people voting for Disney channel kids and pop blunders need to get a grip on what TALENT is...
This woman is unbelievable. Sure, whitney, beyonce etc are impressive singers, but only listening to adeles pure voice gives me the chills
That's because the tone/color of her voice draws people to her, but based off of what she can do with her voice and how she uses it, she is not the best vocalist of all time. - anewman
Adele has amazing talent! She is one of the greatest singers of all times! Why is she on 127th place? I don't get it.. Adele is an incredible person and singer-songwriter! Vote for her!
I don't know how Adele is SO low on the list. I have been a fan of hers ever since she came out with Hometown Glory and then Chasing Pavements. Adele has the most original and unique voice in YEARS. She brings back what music truly is; something to be appreciated by the ears. She is one of the few artists that sounds BETTER than the recordings and each live performance she does is different than the others, because she varies them and adds different stylistic devices. She writes her songs and puts all her honest emotions in it (she doesn't sing about banging people, which is why so many people can connect to her music. Adele is gorgeous and she has a really laid back personality, and when you watch her lives, you can tell she truly appreciates all the support her fans are giving her, because she always gets so emotional. Just watch any of her live concerts and you'll see. She always gets teary eyed when the audience sings "Someone Like You" or "Rolling in the Deep" back to her. She is ...more
6
Aretha Franklin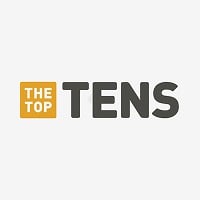 Aretha Louise Franklin (March 25, 1942 - August 16, 2018) was an American singer, songwriter and pianist. She began her career as a child singing gospel at New Bethel Baptist Church in Detroit, Michigan, where her father, C. L. Franklin, was minister.
Are you kidding me? Arethra Franklin widely is widely accepted as the greatest singer of all time, not just the greatest female singer. And she's been placed below Miley Cyrus here... Really? Please just listen to her sing respect and THEN vote. Aretha Franklin is BY FAR one of the greatest singers of all time
Rolling stone rated her #1 for the greatest singers of all time. She was even higher than a bunch of guys she should be #1 on this list - mitchiscool
Nothing needs to be said just amazing singer, great vocals a lot of talent really worked with some amazing artists as well.
Yeah. She wins. For one person to have such control over such a powerful voice...it's truly amazing. Listen to her solos in I Knew You Were Waiting...she wins.
7
Beyonce Knowles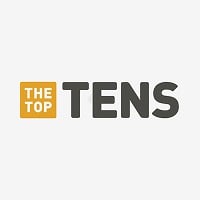 Beyoncé Giselle Knowles-Carter, is an American singer and actress, who started out in the popular pop/r&b girl group Destiny's Child. They had multiple top 5 hits such as "No, No, No", "Say My Name", "Bills, Bills, Bills", "Survivor", "Independent Women", "Bootylicious", and "Jumpin', Jumpin" from ...read more.
This woman is amazing. Her voice is just out of this world, and completely flawless!
Just watch her perform. She puts all of her soul in her singing.

By the way, being a devoted fan, I decided to watch The Beyoncé Experience Live. Some minutes later, I noticed I was crying like a baby. That's how Queen Bee leaves me with one of her greatest performances of all time. You guys have to check it out.
May be your hard-on made you cry. If she would wear clothes and sing, you would not be as moved. - chipower
Beyonce is the singer at all the time she has lots of talents than any other female singer. Beyonce she is sexy and beautiful than any other women. Beyonce is better than rihanna and lady gaga even better than any other female singer. THEIR IS ONLY ONE BEYONCE IN THE WORLD...
Beyonce is my ultimate idol. She is so talented! She can sing, dance, and act! I also love her song irreplaceable for me she is the best!
Where do you start with this amazing talent. She is not just a voice she is the greatest female performer of all times.
8
Katy Perry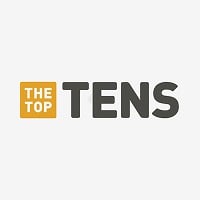 Katheryn Elizabeth Hudson, professionally known by her stage name Katy Perry, was born on October 25, 1984 in Santa Barbara, California. She is a singer, songwriter, actress and an ambassador on one of the most popular companies of now, UNICEF. ...read more.
Seriously? 103?
Shes much better than most of the others above
Dude, at least shes well known!
I love her!
The fact that she's well known has nothing to do with her vocal ability. - anewman
She should be higher on this list, she's young and has a really bright future ahead of her. Love her!
Katy Perry is the best singer! I was sure that she would be at least 2nd after Gaga... But she is 87! That's more than incredible! I am not music addict and know inconsiderable number of singers! But I have never heard about Sarah Brin... Who is she? Why is she the first if people who are not fans of music do not know her whereas they know those who are 87?
I think saying that just because you don't know who the people above her are doesn't mean she should be #1. Your knowledge isn't necessarily everyone else's knowledge. And if you don't know who the people above her are, listen to them! Expand your musical knowledge. I have listened to hundreds of female vocalists and in my opinion, Aretha Franklin is the greatest. But for all I know, there may be someone else out there who is better than Aretha that I haven't heard. - EGBrett
Katy Perry is a very good singer the reason why I gonna say that is hear she is the first female artist to get top 5 number one hits all from the same one albam if that isn't impressive I don't know what is right? Now there was one video that got my eye it was a video of Katy Perry singing her song the one that got away and she did a bit of a twist with it when she was singing it. She was singing the one that got away for a really long time and I thout to myself wow she can hold her breath for a very long time and very rare times you will see Katy Perry singing like that and I wanted to say that so you would know now con on let's all vote for Katy Perry instead of all those rubbish singers out there and also vote for Whitney as well because she was amazing
9
Amy Lee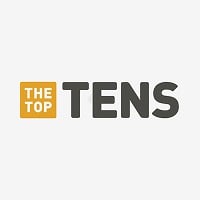 Amy Lynn Hartzler, known professionally as Amy Lee, is an American singer-songwriter, classically trained pianist and composer. She is also the lead singer to the Arkansas band Evanescence.
the best!
love her beautiful voice!
she amazing!
Amy and Evanescence forever!
She must be first!

Sincerely, Amy Lee deserves the first place, her voice is the most amazing I have ever heard, so beautiful that I run to my dad every time I hear her and tell him, judge her, he just says, wow.. I ran out of words, all I gotta say is that my dream is to sing like her, almost impossible.. But she has an Angel Voice.
Why is she so low on this list, her vocals are amazing and her songs are enchanting
Amy Lee is horrendous
10
Lady Gaga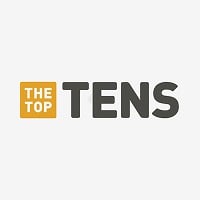 Stefani Joanne Angelina Germanotta, known professionally as Lady Gaga, is an American singer, songwriter, and actress. ...read more.
Lady gaga is awesome she is comfortable warring any thing rock on girl
She is amazing! She loves her little monsters and she's not afraid to show who she real is! SHE has the best tracks of 2009, 2010, 2011 like ¨Bad Romance¨, ¨Paparazzi¨ and the SUPER HIT ¨Poker Face¨! GO GAGA... GO MOTHER MONSTER!
Lady Gaga is an Avant-Garde. She is bringing music into a new heights! She is talented and full of brandishing ideas and inner vocality.
Have you watched a star is born? Or even heard her sing? definitely a top 3 of best voices ever.
The Contenders
11
Madonna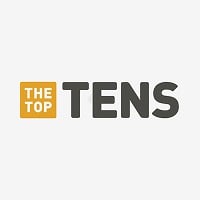 Madonna Louise Ciccone, known professionally as Madonna, is an American singer, songwriter, actress, and businesswoman. She influenced a lot of singers such as: Lady Gaga, Jennifer Lopez, Rihanna, Beyonce Knowles and Britney Spears. She is known as Queen of Pop and at modern pop culture specifically ...read more.
Are you kidding, she's in 15?... She suppose to top 3, she's all the time singer, and successfully an "icon".
- Strong voice character
- Breath is technique it self, and she's ana expert breath technique (when she breath for next lyric line, its sounds like smooth sigh which bold the lyric itself).
- And surely, have most great Songclip video
- Sexy, in all way
Shes the best selling on this list for a reason.

Although she may not have the range or the aforementioned "texture", she made some of the happiest, most feel good songs of all time, and some of the saddest as well. (Don't believe me, see "Promise to Try", "Till Death Do us Part", or "Oh Father", just from one album). She has some of the best range in the songs she sings, and most singles have provoked thought and argument, which is what music should do.

Madonna was extremely controversial in her prime, yet she turned out to pave the way for what is acceptable today. She made people question societal norms regarding sex, sexual orientation, race, and freedom of expression, and is a large reason a lot of people are more liberal on these issues today. I could go on about what she did for the gay community for years but that would be besides the point. Those who say she is just a brain bimbo are clearly just projecting.

If ...more
She is not Celine Dion.. But The way she sings it's so unique and original! Love you Queen
Madonna doesn't have a voice, she never did and never will have one. She is only considered an eye popper..
12
Pink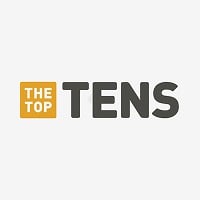 Alecia Beth Moore known professionally as P!NK, is an American singer, songwriter, dancer and actress.
If this is a competition in vocal perfection, then we would need both Maria Callas, Anna Netrebko and Randy Crawford at the top of this list. But in the pop rock business, Pink is indeed recognized among her colleagues as one of the most naturally gifted and original vocal performers both alive and well today.

Her voice is definitely one of the most recognizable and powerful female vocals I've heard apart from Janis Joplin and maybe Diamanda Gals.

Look up her blues rocker "Free" or her cover of "Me and Bobby McGee" on YouTube, if you don't know what I'm on about.
. Come on. Shania Twain, Avril LaVigne, Taylor Swift, Katy Perry, Miley Cyrus, and Britney Spears have NO BUSINESS being anywhere near the vicinity of P!NK's category. Not even Carrie Underwood or Lady Gaga has anything on P!NK. Please people, who the hell put this together? It's bull. Miley Cyrus right smack in the middle of P!NK and Janis Joplin? No way. I don't dislike Miley, but NO, un-uh. Rihanna and Kelly Clarkson are way better than all of those, but still fall under P!NK. I agree Whitney Houston belongs on top, but so does Janis Joplin. Madonna belongs very high on the list. But then comes P!NK with or above the rest of the well-knowns. Many of the names I didn't know. Just want to say that I just took my daughter to P!NK's concert in Louisville for her 1st concert experience and she blew us away, hands down best concert I've ever been too. Her singing ability, her music, her stage presence/performance, her style, and her amazing talent as an aerialist (which sets her apart ...more
Genuinely hard to judge pop singers since pop is the one genre where you don't have to be talented vocally, if you are you can't show it, which is why I want to see Taylor Swift in metal, R&B, rock or soul since these are the only genre where a singer can show their range unless it is screamo metal
You've got to be kidding me. the amazing Alecia Moore is worse than Britney spears? Come on people Think P!NK!
Hands down, Pink should be #1 on this list; followed by Whitney, Lady Gaga, and Kelly Clarkson.
13
Rihanna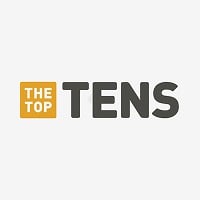 Robyn Rihanna Fenty is a Barbadian-American pop singer. Born in Saint Michael and raised in Bridgetown, she first entered the music industry by recording demo tapes under the direction of record producer Evan Rogers in 2003. She ultimately signed a recording contract with Def Jam Recordings after auditioning ...read more.
Miley above Rihanna laugh out loud... She has one of the most soulful voices ever... She is surely one of the greatest vocalists of all time considering how she brings out emotions in some of her hits... Still can't believe.. She is out of top 10 at the least..
She's got the best voice out of all female singers... Maybe even better than Beyonce in my opinion. She is also really hot, which of course, makes me wonder why Chris Brown even hit her in the first place.
Why should rihanna be the 50th. She should be in at least the top ten. Have you ever heard of her. Or are you people just death? She has such an amazing voice. Id vote number one. She should be the top singer because she actually has a voice. And guess what? Rihanna can actually sing. Much better than those other cheesy singers. VOTE FOR RIHANNA! YEAH
Her voice is very unique in that its imperfections make it so much more pleasing to the ears. More RAW emotions especially in songs like 'Love on the Brain'.
14
Ariana Grande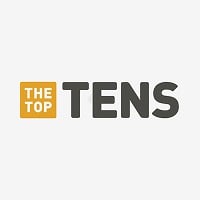 Ariana Grande-Butera, known professionally as Ariana Grande, is an American singer and actress. She was born on June 26th 1993 in Boca Raton, Florida to Joan Grande and Edward Butera. She is best known for her role as Cat Valentine on the Nickelodeon sitcom Victorious and its spin-off show Sam & Cat. ...read more.
She supposed to be on the top ten list but why 56? People she got a very powerful and beautiful voice and I just can say she's like the young of Mariah Carey. She looks stunning anytime. Try to hear to all of her songs and you won't regret it. Vote for her people!
I'm sorry to say this, but she is not an amazing singer. She has greats vocals, yeah. But her low notes are horrible (which is a important part of singing) - Chatsa2
The most amazing singer ever!
Ariana is the next big star waiting to shine bright. Little may know her, but she is a amazing singer which will yet to be found with her amazing voice.
Ariana has 4 octaves that most of the singer don't have, she is a good singer in studio and live. Her vocal range can go for low notes, falsettos, head voices, high notes, runs and even whistle notes (I have only heard she is is doing it now and no one else). So for me, Ariana is such an amazing singer.
15
Taylor Swift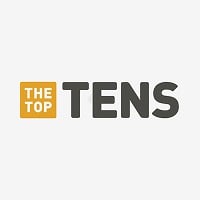 Taylor Alison Swift is an American singer-songwriter. ...read more.
Taylor swift is beautiful and she sings very well. she really is 1 best singer for me. I love her voice and her songs are the best songs ever.
These comments -- look at the first trait you list here and then let's rethink the whole voting her as the best ever. I like Taylor Swift, I think she's clever, and she actually writes her own music. She has a very pleasant voice, but she isn't an amazing singer.
she is so pretty and sings very, very good.! I love her.. she is my favourite singer ever! love her so much!
she is the best! i love all the songs of her!
Taylor you're the best! No one can defeat you! Especially miley cyrus, she should be at 50
I'm not gonna say her voice is the BEST singers voice, though she does have a strong voice, and it continues to grow with her and it will only continue that growth. She's no Mariah, Whitney or Beyonce; she has a fairly decent vocal range and strength.. She knows her limits, is what I will say. I love her voice, how she sings live is perfection to me! But her lyrics will always be my favourite attribute Taylor has. Forget what she looks like, who she is becoming, what she stands for and definitely throw out the window anything and everything you have heard about her love life - focus on her lyrics. Her lyrics are her driving force for her whole music career; and it has been like this from day 1! Her lyrics are relateable, understandable, consistently brilliant, and the reason millions of people love her and can relate so much. Some of my favourite Taylor lyrics are: "You call me up again just to break me like a promise" - "and you might think I'm bulletproof but I'm not" - "words, how ...more
The only from your list with rich and velvet voice is Whitney and it would be better if you replace Beyonce and Mariah with Aretha, Ella, Tina. - Mariq
16
Avril Lavigne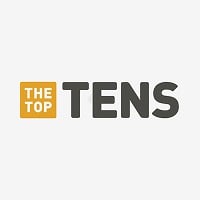 Avril Ramona Lavigne is a Canadian–French singer-songwriter and actress. By the age of 15, she had appeared on stage with Shania Twain; by 16, she had signed a two-album recording contract with Arista Records worth more than $2 million.
AVRIL, you are the best female pop rock singer!
keep on rockin' us girl!
As she once said, "I'm the best damn thing that your eyes have ever seen" )
She is the best pop rock singer yet and writes all of her own songs that's called talent
Avril is the most under-rated singer of our time. She has great range, though there are singers who have more range, but her voice is so powerful and projects such emotion and is so pure. If you listen to all of her music it becomes obvious that she uses her voice in the same way a master plays an instrument, and she does it effortlessly. She is a goddess among mortals in the world of music.
17
Demi Lovato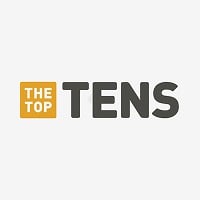 Demetria Devonne "Demi" Lovato is an American singer, songwriter and actress. After appearing on the children's television series Barney & Friends as a child, she received her breakthrough role as Mitchie Torres in the Disney Channel television film Camp Rock and its sequel Camp Rock 2: The Final Jam. ...read more.
Demi is such an inspiring person, she is a role model to a lot of people from different places around the world and she'll always be my role model and hero.
Demi is an amazing singer!
She has got a powerful voice and she can sign really high notes.
Demi lovato is one of the best singers of this generation. She got a great voice and incredible vocals. Seriously, she performs live better than any other singer of this generation.
When I first heard skyscraper I thought she was amazing but doubted if she could sing live exactly like the original song. But when I saw her performing skyscraper with high vocals and very high pitch in live, I felt she got the real talent in singing unlike selena gomez who can't sing live without he support of chorus.
Vote for the great voiced DEMI LOVATO..
"she performs better live than any other singer of this generation" beyonce says hi - anewman
I love literally all her songs. She has the best voice! Heart attack and confident are my favorites.
18
Janis Joplin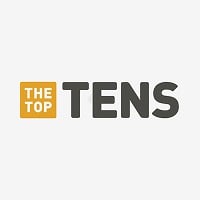 Janis Joplin (1943-1970) was an American singer who rose to fame as the main singer of acid band Big Brother and the Holding Company. She was known for her eccentric hippie style and psychedelic rock music.
Janis by far is more talented than any of the singers before her on this list. She is the complete definition of what it truly means to be a star, granted there are pristine voices ahead in the list that are true to the note. But janis brings no B. S in anything she does and it doesn't have to be picture perfect and sculptured to an immaculate perfection to be accepted and yet it is just that. Perfection. Not to mention she is a master of communication having almost all air in her natal chart she looks as though shes lifted in air in pictures of her singing. She was groundbreaking! A national phenomenon. A star before her first hit album, or album for that matter and a legend before her death. She was also a capricorn meaning a cardinal sign. Cardinals are people who start things a pioneer persay. I am not gonna get mad at the list cause of the fact that my girl Janis is still misunderstood. Its just proving that society is going down the drain and the majority of our culture lacks an ...more
Unique talent. As far from mainstream as you can get. Amazing soul and power in her voice. She truly becomes one with her songs. She's always "in the moment" as Randy Jackson use to say. Her voice is raw, rough, soft, tender and powerful, all within one song alone. Just an amazing woman. Look for "Summertime" Stockholm 1969 on Youtube. Goosebumps! Or Cry Baby Toronto 1970, my eyes tears! So emotional it almost makes an old man like me cry.
I am flabbergasted by her absence in this list, where she should definitely be number 1.
How is she not Number One? She has the greatest voice I've ever heard (the only that can rival is Freddie Mercury). If she was alive today, she would show these pseudo-musicians of today who boss. - aj2005
19
Amy Winehouse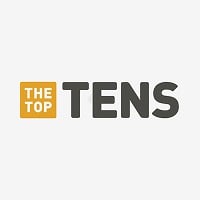 Amy Jade Winehouse was an English singer and songwriter known for her deep expressive contralto vocals and her eclectic mix of musical genres, including soul, rhythm and blues, and jazz. She is also a well-known member of the 27 Club, as she overdosed on alcohol at age 27.
she might have a life that is not what I like to call something I appreciate but I have to admit great songs and the most amazing voice I have ever heard she is way better than a lot of singers on the list who were ranked higher like britney spears or madonna.
Amy was the greatest voice of this time. Her time on this planet should be appreciated more. Her vocals were the most unique and she inspired many upcoming artists and many amazing artists we have today such as Adele, Duffy, and even dare I say Lady Gaga. She should be remembered for her voice and her music and her genius. She knew how to play guitar, drums, and piano. She wrote all of her songs and sang the most amazing acoustic sets. She was down to earth, sweet, funny, and a lyrical and musical genius. She may not have known it herself, but anybody with ears would be able to tell that. I love you Amy. RIP.
She must be the first, because she's the BEST. Her voice is marvelous, her charisma is fantastic, she is simply AMAZING and she'll be always alive for me and many other people.
Everyone knows Amy Winehouse was greatly talented. She uses such great vocal range that her music never gets old. The music on the radio as of 2014 makes me sick, Kesha isn't even a singer she's all auto tuned. Kesha admitted herself that she's garbage sheik? So why do people like garbage? Amy was all herself, her real voice I would love to here half the singers that exist today sing without auto tune. This list is complete crap move Amy up. People can't get over the fact she was a hardcore addict, but she was definitely more than that. She was young beautiful and talented. Look at the Beatles, Jimi Hendrix, etta James, Billie holiday... They all were drug addicts at one point and nobody looks down on them. Just because amy died of drinking everyone looks at her as a disgusting waste of space on this earth, well I say enough people! Open your ears and heart, even better your soul.
20
Tina Turner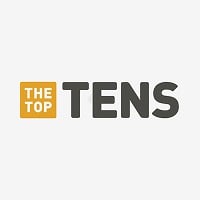 Tina Turner, née Anna Mae Bullock, is a singer, dancer, actress and author, whose career has spanned more than half a century, earning her widespread recognition and numerous awards.
Tina Turner is without question the best rock singer of all time.
I'm not a huge fan of her music but her voice is unbelievably good and I couldn't think of a better singer male or female in rock music
I have never believed that it can exist a TOP where singers like Tina Turner, Aretha Franklin or Ella Fitzgerald are not in the first ten position. How can someone like charice pempengco who was a No Name until 3 years occupy the second position? Such a thing is not possible! This top does not really exist for me!
The best rock voice in the business, it's a shock she isn't in your top 20.
Tina Turner is such an interesting meld of styles. In almost anything she sings she sings with a bluesy tinge, the energy and sexual fire that would stand up to any male rocker, all the while she sings with the conviction of a church girl gone bad. Her voice, expressive and passionate, she is quite possibly one of the most versatile singers to ever set foot on stage. From gut bucket r&b, to lush orchestral rock to reggae influenced pop, to the explosive rock and roll records, to lush twangy country Tina Turner is the singers singer, and embodies a woman able to reinvent herself and survive the test of time.
21
Hayley Williams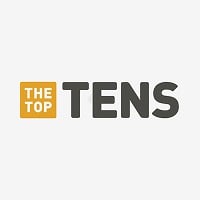 Hayley Nichole Williams is an American singer, songwriter and musician. She is best known as the lead vocalist, occasional keyboardist and primary songwriter of the American rock band Paramore. In 2020 she started a solo career.
HAYLEY WILLIAMS, she should definitely be in the top ten she has the best vocals! She should at least tie with amy lee!
Hayley Williams is the greatest singer of all time. After listening to her work any of her songs she just leaves you wanting more and more. Her pitch is perfect every time, she has amazing control over her voice and she just touches your very being with her voice. And she is absolutely beautiful, just twenty some odd years and such an amazingly talented, accomplished, and beautiful woman.
0.6%?! Is this the only percent of votes Hayley Williams deserves? People out there don't know what Hayley Williams is worth. I show a lot of respect to those at the top of the charts, like Charice Pempengco (especially because I'm a Filipino! ). But, really? Hayley Williams at #31? Show some respect to this singer who can hit the highest notes of the high in the songs of her band, Paramore.

If you still don't believe me, it's either you haven't heard her sing or you're just not living life yet.
Made paramore unique and individual! Amazing vocals, overall great singer and I hope she'll go higher on the list!
22
Selena Gomez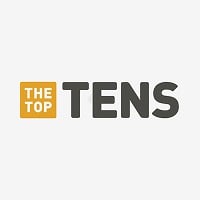 Selena Marie Gomez is an American actress and singer. She is best known for songs like "Come & Get It", "Good For You", "Same Old Love", and "It Ain't Me". Selena Gomez's voice is mezzo-soprano but she usually sings in alto. She is best known for her role as Alex Russo in Wizards of Waverly Place.
I LOVE SELENA GOMEZ yes maybe she is not the most popular singer in the world and you listen to KISS 108 but listen the unpopular singers are so much better than the ones the are because there great VOTE FOR SELENA GOMEZ VOTE FOR SELENA GOMEZ!
What we are not gonna do is sit here and act like selena Gomez isn't well known - anewman
VOTE FOR SELENA GOMEZ LET HER at least GET INTO THE TOP 100s. She is amazing and her videos are total PRIME she can be heard on Disney Channel becaouse she always have some song to listen to
1. Shes very pretty
2. Shes an amazing singer
3. Great videos
4. Watch her on Disney Channel and the radio 5. VOTE FOR SELENA GOMEZ PLEASE I BEG YOU
Selena Gomez in 168th place? This is really disgusting. Her songs are very much better than many others like vanessa hudgens etc. She should be at least in top 100.
sweetie I $ you are so sweet and deserve everything thing you have
23
Britney Spears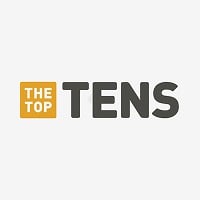 Britney Jean Spears (born December 2, 1981) is an American singer and actress who was born in McComb, Mississippi, and grew up in Kentwood, Louisiana. She performed acting roles in stage productions and television shows like "The Mickey Mouse Club" as a child before signing with Jive Records in 1997 ...read more.
She is the most amazing singer of all time. And is also the best performer ever! x I think that she will continue to produce incredible songs for years to come!
She isn't a bad singer, but she DEFINITELY NOT the best. There are several artist out there that could easily top her. Like Freddie Mercury. It's the truth - littlestpetpet41813
britney is a singer with 7 albums in 13 years, (incuding femme fatale thats out today! ) she is a very famous singer, and she's the most best teenager ever. she's as big as madonna and she has what it take takes!
Britney Spears is the best female artist of all time. she is great singer, even better than Madonna
Her voice is terrible. Studio and live performances are tremendously fake. In the studio they use an insane amount of technology to make her voice sound decent. And live she is lip syncing. Pathetic.
I love Britney Spears. I think she is the most beautiful girl ever created. I want to hold her close to me forever. I love her so much!
24
Jackie Evancho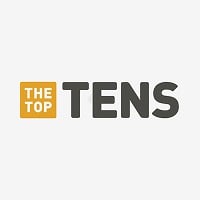 Jacqueline Marie "Jackie" Evancho (born April 9, 2000) is an American classical crossover singer who gained wide recognition at an early age and, since 2009, has issued an EP and seven albums, including a platinum and gold album and three Billboard 200 top 10 debuts. Evancho's 2017 album, Two Hearts, ...read more.
This amazing singer is just beginning her career and perhaps not too many people have heard of her. Jackie Evancho has the sweetest sound ever. Once you hear this beautiful young lady sing you will buy her records and play them all the time. She has a mesmerizing voice like no other. She's that good.
Jackie was the youngest opera-crossover singer ever, and one of the youngest singers to go platinum. She has both the sweet voice and the sweet manner of an angel from above, her song choices are consistently inspiring, and she often causes people to shed tears of joy and hope on hearing her.
Jackie will be a legend in her time. She has accomplished so much
In such a short time. During her concerts grown men and women have
Been known to weep in joy when they hear her voice. It is the
Belief of her vast number of fans that she will go down in history
As one of, if not, the best singer in the world. This young lady
Has "It" the X factor everyone wants in a singer.
So what if Jackie's career has been short thus far? There are many Jackie fans who have heard many of the greats on this list (trust me, they have lived long enough to do so) but they have concluded that Jackie is the best that they have heard and have voted accordingly.

Jackie has less than 1% of the total votes; why would anyone begrudge her that 1% just because she is young?

Voting on "greatness" is inherently subjective - if we were going to judge greatness based on career longevity, or number of records sold, or number of concerts given, or number of tour miles logged, we could just crunch the numbers and give the top prize to the singer with the most impressive stats; and dispense with voting altogether.

Singers like Jackie Evancho and Susan Boyle are the exceptions; they have not followed the conventional career path. That does not make their inclusion on this list invalid. - BobG
25
Stevie Nicks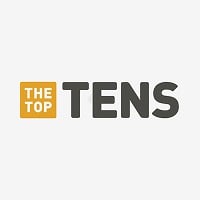 Stephanie Lynn "Stevie" Nicks is an American singer and songwriter, best known for her work with Fleetwood Mac and an extensive solo career, which collectively have produced over forty Top 50 hits and sold over 140 million albums.
This list is a joke. Aretha, Janis and Stevie are names that belong in the top ten--to have NONE of them make it anywhere NEAR your top ten is ridiculous. I vomit on your shoes and walk away in disgust.
I love listening to Stevie Nicks because of her voice. When you hear it, it just touches you.
STEVIE SHOULD BE NUMBER ONE! I cannot believe this! It is insane! But, I guess everybody has their own opinions. I just cannot get my head around the fact that Stevie is forty five! What in the world!
About 80% of known female artists these days were inspired by Stevie Nicks.
26
Kelly Clarkson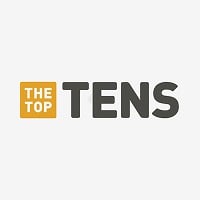 Kelly Brianne Clarkson is an American singer, songwriter and children's book author. She rose to fame in 2002 after winning the inaugural season of the television series American Idol, which earned her a record deal with RCA Records. Clarkson's debut single, "A Moment Like This", topped the US Billboard ...read more.
Common... She's amazing! She can sing all types of song! She has amazing voice!
A real woman who had lived a while before she became famous. Class act Peggy L CLASS ACT!
Kelly has the ability to sing high. She still my idol forever. She is the best among all singer don't give up kelly we are here to support you. We are your supporters kelly. We love you...
Kelly Clarkson is simply the most versatile, naturally gifted singer of our lifetime. Because of her American Idol past, she is not always taken seriously, and that is a shame -- one only has to listen to her sing live to know this girl has it all -- an uncanny sense of pitch, impeccable control, and an innate sense of the emotion of a song. Go on Youtube and
Listen to her live versions of Up to the Mountain, Why Haven't I Heard From You, Tennessee Waltz, Ave Maria, My Country 'Tis of the, Cryin'... And then name a single other singer who could pull all those off. The answer -- no one.
27
Shakira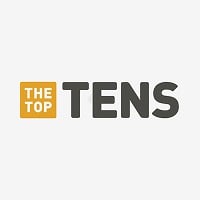 Shakira Isabel Mebarak Ripoll is a Colombian-Spanish singer, songwriter, dancer, record producer, choreographer, and model.
Shakira is not only an amazing singer (who can sing as well as speak in numerous languages with great expression and intensity) but she is also a lyricist and composer, musician (playing the guitar and harmonica as well as drums) and record producer. She can also bring in influences from her Latin and Arabic backgrounds into the mainstream of rock and pop. As well as this, she dances like no other performer I have ever seen and her live performances are out of this world! Her heart and soul goes into every concert and her live vocals and dancing is amazing. I don't think many people can do what she can do whilst performing. In fact, I think she is the only one...
She can sing in 3 languages, Spanish, English, and French, and she has such passion and intensity in her music. She definitely in the best EVER!
Hey, look shakira is on 38. This is really not fair because she deserves to be on the top. Love you shakira.

Shakira is one of the most famous person ever. To whoever I ask they know Shakira or not everyone has said yes and specially in a country like india where people don't know who is Madonna or Whitney Houston or anyone else.. but knows shakira then that means she is surely a great singer who knows fantastic dancing skills too... According to me she should be in top 15 at least
28
Alicia Keys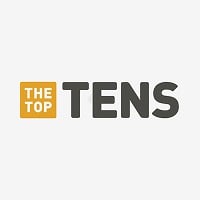 Alicia Augello Cook, known by the pseudonym Alicia Keys, is an American singer, songwriter, record producer, and actress.
Alicia Keys SHOULD be Number 1! In REAL SHE IS! She doesn't sing about things that has no purpose, her songs always means something, and she is not only the BEST she is also a good person, she has a good soul. She helps people, earth, animals and much more... She cares besides her Voice is... Amazing!... Just wonderful - Jasuwa
Used to have range and soulful riffs and runs when she started out, but matured into a deeper, more intense tone. Her voice peaked during her Diary era, where she found the right balance between soulful, straightforward, grit, depth. However, still always sings from the heart, with a tone that is silky, passionate and irresistable
She has a dynamic voice that you won't get bored listening to her songs over times. Her album was professionally acclaimed as pure R&B masterpiece. Piano really does her good. - hayreanmarjon
What I love about Alicia is she conveys so much emotion and passion when she sings, and the songs she write. You can understand where she is coming from. Plus, she is highly gifted. She can play piano amazingly and also write her own songs. She is not just a product like some other non-talented artists out there. I fell in love with her music and bought her album before I even saw what she looked like. And she's beautiful too.
29
Cher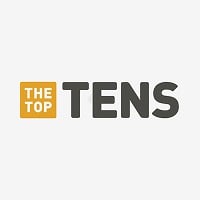 Cher is an American singer and actress. Her song Believe was the first song to use autotune. Described as embodying female autonomy in a male-dominated industry, she is known for her distinctive contralto singing voice and for having worked in numerous areas of entertainment, as well as adopting a variety ...read more.
Finally, I found her. I CANNOT fathom such a list where Cher, a true musical legend, is numbered 104. It is for this reason, I do not place credence in your list. All these one-hit wonders appearing a the top of the list is just beyond comprehension.

To quote Wikipedia:
"Cher is an American recording artist, Emmy Award"winning television personality, award-winning actress, director, record producer and philanthropist. Referred to as the Goddess of Pop, she has won an Academy Award, a Grammy Award, an Emmy Award, three Golden Globes and a Cannes Film Festival Award among others for her work in film, music and television. She is the only person in history to have received all of these awards. "

Come on, people... GIVE CREDIT WHERE CREDIT IS DUE!
She is actually Ranked number 5 in the world... according to sales
Absolutely no way.. Need to check actual record sales...
1. Celine Dion 200 Million Records sold
2. Barbra Streisand 180 Million Record Sold
3. Mariah Carey 150 Million Records sold
4. Madonna 140 Million Records sold
5. Cher 130 Million Records sold
6. Dolly Parton 125 Million Records sold
7. Faith Hill - was Whitney until she stopped recording 126 Million Records sold
8. Shania Twain 122 Million Records sold
9. Whitney Houston 120 Million Records sold
10. Gloria Estefan 110 Million Records sold
How is Cher this far down on the list? The woman who pioneered so much of what the pop music industries standards are today. She built up a career by using her beautiful voice, and always adapting to the trends. She has outlasted so much of the competition and is the only female performer to have a #1 single in the U. S in each of the last six decades!
Come on! Britney and some others CAN'T REALLY SING LIVE! We are talking about female SINGERS not playback. Have you ever heard Madonna singing live? Britney? Katy Perry? Jennifer Lopez? Janet Jackson? They can't be compared to CHER'S VOICE.. I have even heard Mandy Moore singing live and she's way too better than all those girls.. Cher, Kelly Clarkson, Donna Summer, Tina Turner, Aretha Franklin, Whitney H, Christina Aguilera, Mariah C, Adele, Amy Winehouse. THOSE ARE VOICES!
30
Carrie Underwood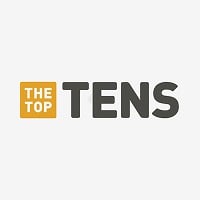 Carrie Marie Underwood is an American singer, songwriter, and actress. She rose to fame as the winner of the fourth season of American Idol, in 2005. Her debut album, Some Hearts, was released in 2005.
SHE IS FREAKING AMAZING. SHE SHOULD BE AT LEAST IN THE TOP 5! SHE IS MY INSPIRATION FOR SINGING!
Carrie is a great singer! She sings from her heart and soul. She is beautiful and her voice matches. It was wonderful she won Idol she deserved to be a singing sensation. You ROCK Carrie - keep writing great songs.
Carrie Underwood stood on stage with one of the greatest rock singers of all time, Ann Wilson, and held her own. When Dreamboat Annie thinks that highly of Miss Underwood, her future is to be a star.
I really like blown away, my personal C.W favorite. Her voice is so unique I love it.
31
Ella Fitzgerald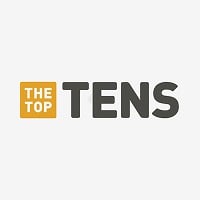 Ella Jane Fitzgerald was an American jazz singer often referred to as the First Lady of Song, Queen of Jazz and Lady Ella.
Ella at #50? You gotta be kidding. Hey, Kids, go listen to some of grandma's old 331/3 and 78's records. Treasure trove of truly great music before and including the 1950's. Don't get me wrong, I grew up with and like the Beatles, Stones, Led Zeppelin, Sweet Baby James, Dion Warwick Carole King, Carly Simon, etc. But at age 64, I realize you got to go back, way back, to really hear the greats. Anybody hear of Billy Holiday?
Well I cannot take this list seriously. A list of overplayed screamers voted for by youngsters. There are a few I could vote for such as Bonnie Raitt, Jennifer Warnes, Ann Wilson and Dusty Springfield and they are lower than 36!
The greatest female vocalist of all time, and the greatest song stylist. Not to mention the fact she was perhaps the greatest at phrasing a song. This poll is a joke.
Okay listen youngsters Ella Fitzgerald is "The First Lady Of Song" Need I say more - JusSayin -
32
Leona Lewis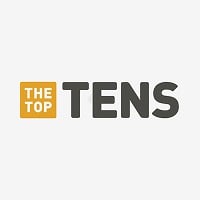 Leona Louise Lewis is a British singer, songwriter and animal welfare campaigner. She was born and raised in the London Borough of Islington, London, England where she attended the BRIT School for Performing Arts and Technology.
She is better than all this bunch of people that they put ahead of her. Lady Gaga, Miley Cyrus, Hailey Williams come on please do me a favor. Leona is a much much better singer than all these bunch of auto tune girls.
Bleeding Love! Was the song that makes me so into her music.
And the rest goes well as I've expected including Run, Happy and so much more.. Go Leona Lewis..
You know, I like leona because of this - she is 43rd on the chart, she's not as famous as others, but still has a remarkable voice. She did quite a good job with her "collide", but I still like "old" Leona... She's the best, and it's even better if she is more at the back - more Leona for us
Why are singers like Katy Perry, Selena Gomez and Rihanna in front of Leona? She is one of the greatest singers alive today
33
Patti LaBelle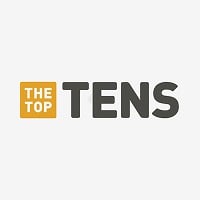 Patricia Louise Holt-Edwards better known under the stage name Patti LaBelle, is an American singer, author, actress, and entrepreneur.
She had an undeniable range and in my view is underestimated amounts the great singers of all times.
She is definitely top3. She's my favorite. Some of these artists on this list haven't even been in the game long enough. Who did this list. Ms
Patti is a living LEGEND, has seen them come and go. She did her thing on the Grammys with Chistina and Pink. Nobody touches Patti. People are scared to even share a stage with her. There's no room for them except the backhround.
This amazing woman is way too low on the the list if you don't believe me listen and watch any of her videos on youtube... All are timeless classics... I love you patti your my number one
The ultimate entertainer and performer!
Patti is a blessing - puresoul
34
Bjork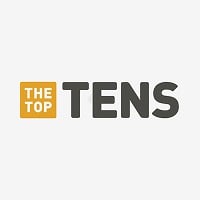 Björk Guðmundsdóttir, known mononymously as Björk, is an Icelandic singer and songwriter. She is most famous for her eclectic music styles and experimentation on electronic pop music.
She is unique, different, and makes electronic music feel organic.
All of those Female Artists up over #63 only has the looks.

Bjork on the other hand can make one of the greatest albums of all time!
Look at Homogenic, Post, and Debut, they were the greatest electronic albums ever created. And why she's in #63. Maybe because all of you people are judging artist of their looks not their talent of making music.

So don't underestimate the genius mind of Bjork, you judgmental idiots. - goohan
One of the greatest voices of our time. Her unique sound blurs the lines between rock, pop, synth and folk. A genius that is not afraid to do something different. Even if you don't appreciate her style, to see her so far down on the list is a travesty after all she's accomplished.
Very talented. Can't believe Ariana Grande is higher than her - DarkBoi-X
35
Charice Pempengco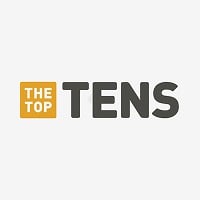 Jake Zyrus (born Charmaine Clarice Relucio Pempengco, formerly known by the mononym Charice), is a Filipino singer who rose to popularity through YouTube. He is a transgender man.
Yes! I think she's one of the best in singing because of her powerful voice at her young age.
I was hooked the first time I heard Charice on Oprah, in May 2008.

Charice's video performances are so consistently perfect that she has been repeatedly (and falsely) accused of lip-synching. As incredible as her video performances are, though, her concert performances are absolutely unbelievable. Simply put, Charice consistently delivers a pitch-perfect combination of technical skill, emotion, and pure raw power year that leaves David Foster shaking his head in disbelief. She gives her audiences chills and goosebumps & reduces grown men to tears. (A fact to which I can personally attest. ) I have NEVER seen Charice give a bad performance; in fact, I have never seen her give less than 110%. Despite her increasing fame, Charice is unpretentious and truly grateful to all who have helped her. And all of this is in a petite package less than 5 feet tall.

I can't get enough of this super-talented young lady. I've seen her perform live four times (from stage side, and the 2nd ...more
CHARICE is the only celebrity/singer/artist that I'm very fascinated and addicted by monitoring anything related to her everyday... Spending an average of about 4hrs a day in my computer at home or in the office just to read news/articles/blogs/etc, watch old and new online videos - not including listening to her music from my mobile/notebook and watching from time to time some saved favorite performances... Only a fellow chaster will understand my CHAddiction! For me, she's not only the best singer of all time but also a very good inspiration for all who dare to dream and take action to make it happen.
I've always watched singing contests in the Philippines since then, so when I watched the Little Big Star where Charice won as a runner-up I was like "that's not right. " I believe she deserve to win to be the grand champion. I knew then that she's going to be big one day. I've followed her appearances and always excited to hear her sing. Her powerful voice and her interpretations of a song are truly amazing that I cannot really see from the other competitors. I don't want to out her opponents, but my point is that she has that quality of a singer and as a performer. She has the passion and vision which you cannot find in this generation especially for young adults who may seem to just take advantage of their fame (starting to act as you know) rather than becoming a good influence on youth. But Charice is one of a kind, a genuine person, who never forgets to look back and knows how to keep her feet on the ground. There's so much to say about Charice, I am a fan and have always been. ...more
36
Etta James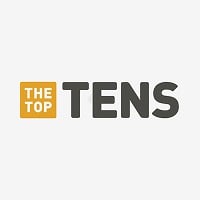 Etta James was an American singer who spanned a variety of music genres including blues, R&B, soul, rock and roll, jazz and gospel.
Absolute no. 1 for me, but all tastes are different. However, Katy Perry, Madonna and other pop stars on this list make me understand, that people who vote, don't understand what a word "singer" means. I hope at least they are not older than 12.
Etta Jame blends the sweetness & purity of Ella Fitzgerald, the emotion & phrasing of Billie Holliday with the raw power & angst of Big Mamma Thornton with perhaps just a dash of Karen Carpenters pure honey, into the most complete vocal package that God has ever gifted a woman with... End of story!
WHY IS ETTA NOT IN THE TOP 10?!
People, it's not about favourites, it's About who's the better singer. Diana Ross doesn't deserve to be high on this list.
Etta James really needs to be in the top ten. Eventhough she really went unrecognized for most of her music career, she did receive her recognition and so why can't she be in the top ten. Her pure voices are way better than Houston's over-exaggeration. Is it so typical that people don't appreciate the simplicity and the sheer awesomeness over the range of emotions she can emit with one note unlike Houston's flourishes.
37
Eva Cassidy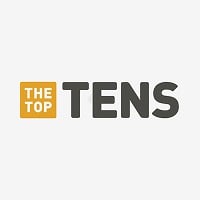 Eva Marie Cassidy was an American singer and guitarist known for her interpretations of jazz and blues. In 1992, she released her first album, The Other Side, a set of duets with go-go musician Chuck Brown, followed by the 1996 live solo album titled Live at Blues Alley.
Ever Cassidy is low on this list only because most people have never heard her sing or even heard of her name. However, once people take the time to listen to such masterpieces as "Songbird", "Somewhere Over the Rainbow", "Fields of Gold", "What a Wonderful Worlds", "People Get Ready", etc. , etc. , they will instantly fall in love with her perfect voice. Her converts are convinced that she was blessed with the most magical and beautiful voice they have ever heard. The number of converts continue to grow each year. I am convinced that 20 years from now there will no longer be a need to create such lists. They will all begin and end with ever. If you haven't experienced ever, do yourself a favor and join the devoted. It is only a matter of time.
Her voice was a perfect instrument, perhaps equalled, never surpassed. Yet, when she sang, rather than just rely upon this perfect instrument,she instead sang from her heart. She sang as we all wish we could and would.
The only pass I will offer up for the nimrods on this site is the fact that Ms. Cassidy didn't churn out top 10 pop trash. Comparing this one of a kind songbird with the likes of Mariah Carey is not only an insult but appropriate to the soulless times in which we live. Like Sinatra, ever was a master at making a song her own. If taking maybe the greatest song from the greatest song book and turning into your signature tune, then greatness us due the likes of Rihanna (a talentless and tuneless hack). Somewhere over the Rainbow indeed, celebrating real talent and soul will be the norm and not the find of the week.
Ever Cassidy is one of the most talented singer known to man. She deserves more then 0.1% of the votes. What is the world coming to? Have no of these simple minded voters heard of talent? Fields of Gold, a very inspiring song; a song that so many can relate to. Most of the singers on this list don't have a grasp on anything as real, they sing to sell records and make money. Not because they love what they do. And where are the likes of Tracy Chapman on the list?!
38
Annie Lennox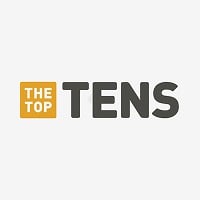 WHY ON EARTH IS THIS LADY NOT IN THE TOP TEN. I am shock and stunned. Annie has one of the best voices in the world, apart from Whitney & Aretha. What is wrong with this world. Annie Lennox is better than, Mariah, Christina, HANNAH MONTANA (come on! ) JLO, Ashlee Simpson, and almost all of the above. Get a grip people! Think before you vote!
Could any of the above reach the notes in 'There must be Angel' the way Annie does. I DON'T THINK SO!! This is the vote for the best female VOCALIST, not the best female who can get her picture in the magazines without even singing a note!!!
I have to agree... I think she is fab... And yeah hannah Montana jeez... Stark raving mad teenage girls came out in droves... That's it... I'm sitting my lil girl down this week and making her listen to into the west repeatedly until she gets it
Come on now....Annie should be in the top 10 for sure!
She posseses one of the most soulful voices ever. She is so admired and respected by her contemporaries. She is such a dynamic and powerful live performer. What a mark she has left on the musical landscape!
39
Cyndi Lauper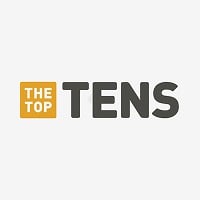 Cynthia Ann Stephanie "Cyndi" Lauper is an American singer, songwriter, actress and LGBT rights activist. Her career has spanned over 40 years.
Saw her live few times- She was AMAZING! Very underrated singer and songwriter. Truly one of the best of this generation!
Number 83?! I'm furious! Not only does Cyndi have a remarkable 4-octave vocal range, but she has the coolest personality and best heart of all singers. She was the idol of most of today's female artits, and paved the way for so many people of different kinds because she truly cares. She's so underrated. Watch a video of her or listen to her sing, and you will fall in love with her. All these years, and she is still great. Keep rocking, Cyndi!
She is so amazing. I love the way she handle her vocals and voice. Keep it up good work cyndi


correction: CYNDI LAUPER...with her 4 octave vocal range and melodic voice, she should have been in the Top 10 list
40
Barbra Streisand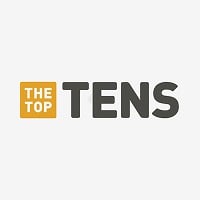 Barbara Joan Streisand, known professionally as Barbra Streisand, is an American singer, songwriter, actress, and filmmaker.
Nobody living has her credentials. She is 70 today. She is considered the "standard" for all female vocalist to achieve and they have all failed so far.

She is the most commercially and critically successful female entertainers in modern entertainment history, with more than 140 million albums sold worldwide. She is the best-selling female artist on the Recording Industry Association of America's (RIAA) Top Selling Artists list, the only female recording artist in the top ten, and the only artist outside of the rock and roll genre. Her last album debuted at No. 1 on the Billboard 200 and registered her biggest weekly sales since 1997, making Streisand the only artist in history to achieve No. 1 albums in five different decades.

Although Streisand's range has changed with time and her voice has deepened over the years, her vocal prowess has remained remarkably secure for a singer whose career has endured for nearly half a century. Streisand is a contralto or ...more
Simply put the best singer by far. Has shown great diversity through out singing career unlike the other female singers listed here. Is easily the most successful in terms of money and awards. Barbra Streisand should be ranked at #1 if not then #2. If the survey had been conducted during the early eighties she would have easily been placed higher on the list.
Best female vocalist of all time, in terms of voice quality. Hard to compete with Barbra, Celine or Mariah
I think all the other comments have said it very well. But just to put my own opinion in: Barbra Streisand is very simply the best female vocalist evah. To quote Michael Buble, "When she was born God kissed her throat. She is the best there ever was, the best there is and the best there ever will be!" I couldn't agree more!
41
Joan Baez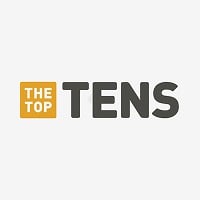 Joan Chandos Baez is an American singer, songwriter, musician, and activist whose contemporary folk music often includes songs of protest or social justice.
She is in the top 10 on my list. Whether she sings "We Shall Overcome," Gospel Ship, Ave Maria, she brings a genuine warmth that is rare in other singers. Another poster wrote, "...she completely steps out of the way of the song..." I agree. I'm a black guy that sometimes sing solos at church. At times people will tell me how I sing with a lot of feeling. I don't tell them but along with my Mother (RIP), and black women who I heard growing up in church, Joan Baez is my inspiration.
A voice of profound beauty and honesty. At her best (which is usually without accompaniment or with just her guitar), she completely steps out of the way of the song and becomes an instrument of it. The result is some combination of soul and physics that transcends description -- which is what true art does.
Joan Baez really should be the no. 1 of the list. If you are not convinced, just listen yourself.
No. 47 should be no.1 she is amazing and leaves all the youngsters standing. Voice sent from heaven with the guts to back it up
42
Lana Del Rey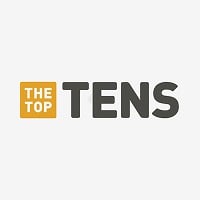 Lana Del Rey is a California based singer, songwriter, and model who currently resides in Malibu, California. She was born under the name Elizabeth Woolridge Grant to entrepreneur Robert England Jr. and Patricia Ann Hill in rural Lake Placid, New York on June 21, 1985. She has two siblings, Chuck and ...read more.
Yeah! I wanted to talk a lot, but lana has this ability to sing with as many voices
As she wants. Try to listen to her song "bel air" and her song "damn you" and her sing "summertime sadness". She performs each song with a unique nice voice than the others. She deserves to be on the top of this list
Lana Del Rey is Queen! Damn it, selena gomez, nicki minaj, rihanna... They are better than her? Get some class! What, she's 95! I can't accept it. She's got the most captivating, versatile, addictive and just the best vocals ever. Try listening to West Coast, Old Money, and just all of her songs!
YES Lana Del Rey's songs are songs that I never get board of listening to, and she has such an amazing voice and I I don't get why so many people have a hate for her, and in all honesty I think that those people are either, jealous of how talented she is, or they just don't know what great music is!
Lana Del Rey sings about what is real. She sings about herself, and doesn't make up stories. She has so many "different" voices and can sing in many octaves. Seeing some of these artists above her? No one way, she belongs in the top 20 at least. She stands for a redemption which is inspiring, and can tell a story. In each album there is something for each and every music taste.
43
Alison Krauss
Gets better with age does not write so she is a magnificent interpreter is reachable and knows her audience her duets prove that she enhances every type of music and every musician she works with.they are always very complimentary humble in all of her greatness sets her way ahead of her piers on this list 27 Grammy awards she should at least be in the top 10
What a treasue this woman is to country music. She plays the fiddle with sensitivity and ease but it is when she opens her mouth that your heart trully soars. Her voice is heavenly. I love her.
Alison Krauss is, no doubt in my mind, the best vocal singer of all time. Just listen to her singing, then you would know what I'm talking about. You'll be addictive to her voice.
Melancholic, romantic, authentic, brilliant and recovers the value of folk music. She does not need technological traps to make real music.
44
Miley Cyrus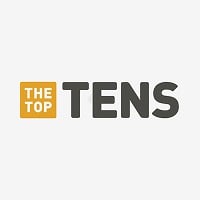 Miley Ray Hemsworth (born Destiny Hope Cyrus), known as Miley Cyrus, is an American singer, songwriter, and actress. She was born on November 23, 1992, in Franklin, Tennessee, to Tish Cyrus and Billy Ray Cyrus. Her voice type is Mezzo-Soprano and has 4 octaves. She became a teen idol starring as the ...read more.
Incredible artist with a voice that matches her talent. Can't stop listening to her music.
To my opinion, Miley Cyrus is a great singer. Her songs are meaningful, pure and very passionate. I can't say why she can't be in one of the top ten, but I can tell her keep up the good work. So good luck, Miley.
This is ridiculous. Everybody knows miley should be at number 1. Shes got every thing what a singer needs. She's got beauty, voice, confidence, attitude and style. She's a born star. She is the real performer. She can sing live and perform live. She just don't sit on a chair and sings, she performs. She is the best and has all the qualities of a singer. I just love her style. You just look her and go. For me shes the most perfect.
She can actually sing. The problem is that she drowns her voice out with auto tune. - Ultron123
Incredibly underrated. I also appreciate her vocal range, especially in the lower parts. This woman was born for country.
45
Sia Furler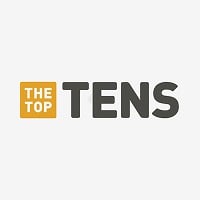 Sia is probably the most underrated singer by a long shot. She combines many elements of other singers, such as the piercing highs of Celine Dion, the scratchyness of Rihanna and pronunciation like Ariana (lol). She's my personal favorite singer who is still alive.
She should be ranked among the top 3. Sia is no doubt the voice of our generation. I consider Sia and Christina Aguilera to be one of the best singers in the world. Sia has a really unique voice to listen to and all her songs are great. I cannot find a song by sia that I don't like listening to. Sia is perfection, all her songs have very deep meaning and excellent poetry. I recommend listening to her songs 'dressed in black'; a very graceful song, Breathe me, Don't bring me down, I'm in here and moon.
She's definitely above demi Lovato! She belongs in the top ten.
First of all, Sia is by far the best singer ever. Second I cannot believe Sia is this far down on the list.

Humanity is doomed... That's all I can really say other than that she featured in Wild Ones with Flo Rida, she SUNG Titanium and chandelier, Sia wrote Diamonds for RIHANNA and Pretty Hurts for BEYONCE of all people
there is no way people cannot love her
46
Minnie Ripperton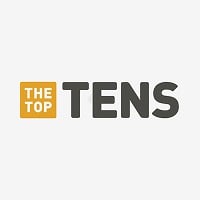 Minnie is the number one singer ever nobody can be like her she is in the world record for hiting the highest note and holding the longest note in history
Stevie Wonder once said she had the greatest voice in the world. Enough said!
Incredible range and delivery. One of my favorites for her unique style. Just taken away too soon.
What can I say - best female singer of all times.
47
Donna Summer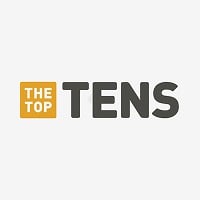 LaDonna Adrian Gaines, known by her stage name Donna Summer, was an American singer, songwriter, and painter.
I was just about to comment on this until I realized that I already commented on this years ago. At that time, she was at #88 and now, she's even lower. Way lower. This is definitely a popularity page because having someone like Britney Spears (currently at #28) when Donna Summer can, without a doubt, outsing her in so many ways. Heck! Donna Summer could sound like Britney if she had wanted to, but in reality, it was Britney who sounded like Donna's sexy "Love To Love You Baby" falsetto oftentimes. I wish there was a legitimate list like this with serious criteria for who would be on and the ranking of them on the list. This just a list of who people like the most regardless of vocal ability.
Donna Summer is waaay too low on this list. She's even a better vocalist than Whitney Houston, but, then again, this list is all opinion and not fact, right? Donna Summer has a powerhouse voice and her ability to act out a song is amazing. Even to the point of being unrecognizable on a song. The lady can sing just about any genre of music. #88 is evidence that she is an underrated vocalist. She may not be as popular as she once was in her hey day, but compare her to Whitney Houston today. Enough said there! Longevity rules and so does Donna Summer. - leecappella
Donna Summer is unmatched in power, control, range and versatility. Not only is she way too low on the list. She should top this list. I can't think of another singer out there that can sing every genre of music like she could. She was effortless, no straining.. and her power. She held that mic like 10 feet away from her mouth when she was singing. When she sang gospel it was like no other. Her recordings are incomparable. She is respect by her peer and those in the music community, but lets face it the computer and online game, is a game of the younger generation, who need to discover her music on YouTube. Then they will understand - who Donna Summer really is! She is the VOICE!
I am aware that this is all a matter of personal opinion. So, I'm going ot add mine Donna Summer is the kind of vocalist that takes care of her gift. Have you heard her nowadays? She sounds just as good as she did when she first came onto the music scene. Her actress approach to her songs is unmatched. And her range is a wonderment to your ears. From one song to the next, you might not know it's her and that's because of her actress approach to her lyrics. Donna Summer is very underrated. Might be because of her association with a genre of music that a lot of people don't consider to be musi Disco. However, one of the great things about Donna is that she does what she wants and it's not just limited to disco/dance music. She's dance, pop, rock, country, ballads, world, reggae, adult contemporary, etc.
48
Gwen Stefani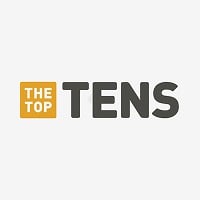 Gwen Renée Stefani (born October 3, 1969) is an American singer, songwriter, actress, and record producer. She is a co-founder and the lead vocalist of the band No Doubt, whose singles include "Just a Girl" and "Don't Speak" from their 1995 breakthrough studio album Tragic Kingdom, as well as "Hey ...read more.
You're such an AMAZING singer!
I love your songs and my favourite is definitely "Hollaback Girl". I was wondering why you are in all way down. You should be all way up.
I liked her better when she was in No Doubt and frankly I don't think any of the coaches on the Voice are good coaches, though Pharrell is probably the best of a bad lot. They act more like cheerleaders than coaches, and the real contest is always billed as which coach can get the winner, rather than who will actually win the contest. Reality shows are pretty phony to begin with. When they show a feature on an upcoming singer, that basically tells you that this performer is supposed to be a favorite. The crowds don't help, when they always boo the slightest criticism. And there are so many "saves" and "bring backs" on the Voice that you can never be sure someone is truly eliminated. I have to admit, though, my wife loves the show. I suffer through it.
every singer in this list has her own aport to the history, I feel identificated with a lot of songs of no doubt, and the way she sing that songs is so captivating... so that's why a thing she should be higher, I'm sure that I'm not the only one xD
Why are not so good singers like Taylor Swift are on top of Gwen? I mean unlike Taylor, Gwen is more fun to listen to and more creative. Taylor is boring and annoying and she is everywhere in the radio and she thinks she is the queen of everything because just she is beautiful and what about talented singers like Gwen. My favorite song of hers is sweet escape. She should be number 1 and if she was still a pop star, she would probably top Taylor.
49
Victoria Justice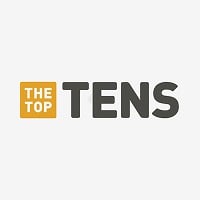 Victoria Dawn Justice is an American actress and singer. She debuted as an actress at the age of ten and has since appeared in several films and television series including the Nickelodeon series, Zoey 101 and Victorious.
I listen to her music 247 and watch her show 247! Bye the way bella throne and zendaya can't sing, act or dance. Victoria Justice has all those talents and she pretty. She's totally my favorite! I even met her once. I go to all her concerts too! We went to the same middle school! She was my bff in elementary school. Shes the best female singer and the best singer of all time! I love you Victoria, text me! Please
You are right and I think she is my favourite singer as well and she has a talented voice and she has funny show for example victorious and her songs are great. Actually all of her songs are great
I love her show Victorious and I think she's an amazing singer
Very beautiful teenage girl and very talented for making the the show victorious on nick and also for making the show eye candy she plays so good in that show I just think instead of being number 81 she should be number 13
She is the best best best singer in the world and she is lucky to be famous of over 1,000,000 people and we hope that one day she will be the top great singer - lewisaskew
50
Debbie Harry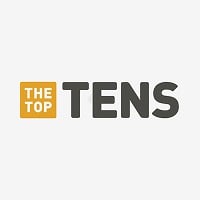 Deborah Ann "Debbie" Harry is an American singer-songwriter and actress, best known as the lead singer of the new wave and punk rock band Blondie.
They don't call her Blondie for nothing. She's sexy and very sassy that's why the lads love her! She's a legend that will definitely forever live on. What a super star.
Versatile, great voice, should be way way higher
Better than taylor
Such a powerful voice love her!
PSearch List