Top Ten Ghazal Singers
This list quotes the top ten ghazal singers of all time. They are ranked based on their work, popularity and recognition.

1 Jagjit Singh

Listening him from my school days.His voice feels like God is speaking.His diction of Urdu is unbelievably amazing.His songs are so soothing and having such pain that gives Ghazals a real meaning.He is not just maestro he is God of Ghazals himself. - sumitsinha2000

Really No One can be Sing Ghazals like Jagjit Singh, My Favourite Singer Always Jagjit Singh

The delivery and "card" in his voice is incomparable

Superb voice please vote others too good once whenever you listen never forget the wonderful voice of shishir parkhi

2 Mehdi Hassan

The softness of his voice intermingles with the sad poetry to create a very soulful experience.

King of Ghazal

I fell he is good singer

I listened to only one ghazal of him and lost in the way he has sung it.

3 Ghulam Ali

The kind singing he has done, no one would ever be able to reach nearer to them, he is singer of style and variety, he inspires me to always go for harder path, he is the Dare-Devil as well as Michael Anglo of singing.

He is the master of gazals and no one can touch his feet

He is my favourite singer. I like his singing!

He is a best singer I love his singing

4 Hariharan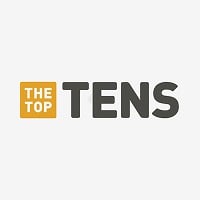 Hariharan is an Indian playback singer who has sung for Hindi, Tamil, Telugu, Kannada, Malayalam, Marathi, Bhojpuri, Punjabi, Gujarati and Rajasthani films, an established and foremost ghazal singer and composer, and one of the pioneers of Indian fusion music . In 2004, he was honoured with the Padma ...read more.
When he take ghazal in his own way it seems magical.
The versatile genius, the perfect singer.
One of the grate singer in India
The most versatile maestro. Heart touching voice.
5
Pankaj Udhas
He sounds like a gal at times!
Awesome song
Indian singer, credited in the Indian music industry, along with other musicians like Jagjit Singh and Talat Aziz, with bringing the Ghazal style to the realm of popular music. He rose to fame for singing in the 1986 film Naam, in which his song "Chitthi Aayee Hai" became an instant hit. - rebecabonham
6
Anup Jalota
Very good singer
Sound that comes from the soul
Anup jalota is the only modern Indian singer who really sings ghazals in ghazal style. He applies different classical music surs. I can compare him with ghulam ali and mehdi hasan. Other popular singers like jagjit and pankaj simply sing the ghazals like ordinary dongs. They don't qualify as ghazal singers.
He is the best ghajal singer than the other
7
Talat Aziz
Why is he even on this list? He sings like some old hag!
He is a singer who is no more in the race.
Talat Aziz is an authentic ghazal singer.
He have a unique voice and also a handsome singer.
8
Adithya Srinivasan
This boy is a revolution. He sounds like he's been singing for decades though he's just little over 2 decades old. A legend in the making.
I just watched this young lad on YouTube, oh my god! He sounds so good and looks so nice!
He is the future of Indian music. such a sooting voice.
If anybody can save this falling art form, it is only adithya who will lead the ghazal to the modern world
9
Shishir Parkhie
He easily understands the mood of audience and selects his Gazalz beautifully . He has a melodious voice and sings with heart and emotions instead of making singing a grammatical show. That is probably the reason why he is so much liked by the audience.
Shishir is an awesome singer with melodious voice. Very soothing and calm
Shishir is a simple and hard-working person and this reflects beautifully in his singing. Keep it up!
Gifted with a beautiful voice, Shishir is a very good singer in this genre. His renditions are always very soulful.
10
Lily Chakraborty
Best female ghazal singer of this time
The Contenders
11
Nusrat Fateh Ali Khan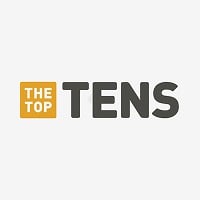 Nusrat Fateh Ali Khan was a Pakistani vocalist, primarily a singer of Qawwali, the devotional music of the Sufis. Widely considered one of the greatest voices ever recorded, he possessed an extraordinary range of vocal abilities and could perform at a high level of intensity for several hours.
He along with his team produced magics.
How is he one 10 on voting? Fix him on 1st.
He was my best.. No one can take his place ever... I have no words for him.. He is the master of masters
He is the best singer of all times
12
Runa Laila
I like it
I love you with respect
She's way to old to perform any more. Used to sing well in her yester years!
Such a lovely voice she got.
13
Begum Akhtar
The greatest.
She is the best in my opinion, she has sung different ghazals in different manner. With a soulful, classical voice of hers even those songs have become alive which sound dead flat in the voice of other singers.
She is number 1 for all time
She must be placed at second number. After mehdi hassan she is the best
14
Chandan Dass
One of the best,wonderful voice
Very sweet voice and emotional itonation
Magical Golden silken Voice. God's gifted singer.
One among his millions of admirer - Dinesh Jaju
15
Mohammed Rafi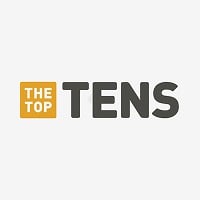 Mohammed Rafi was an Indian playback singer and one of the most popular and successful singers of the Hindi film industry. Rafi is widely considered to be one of the greatest and most influential singers of the Indian subcontinent.
Best of the beat
Best of all time
Heavenly voice
Without him people wont find bolywood so melodious.
16
Pervez Mehdi
Shreya ghoshla
Maestro parvaiz mehdi sab is the only singer who sings from innermost core of the heart. He can be called as "soul khan saab" title or "pt aatma raam jiji" title. If you listen him for a week you will come to know what he is.
17
Asad Amanat Ali Khan
Beautiful singer..
18
Abida Parveen
She is one of the best ghazal maestro of modern era...
Amazing!
Very powerful voice...& great woman singer👍
19 Ashok Khosla
20
Jaspreet 'Jazim' Sharma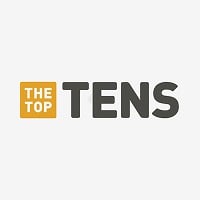 He is one of the best Ghazal singer his voice gives so much relaxation to d ears
He is the Youth Ambassador for Ghazal
She sings so calmly that every one wants to listen him one more time
He is one of the best Young Ghazal singers world has today
21
Yateesh Acharya
One of the finest artist continuing the legacy of Ustad Mehdi Hassan.
Yateesh Is definitely one of the versatile singer in current generation. He has an amazing voice quality.
Very good ghazal singer
His voice is superb direct touch the heart
22
Talat Mahmood
He should be on the list. "The King of Ghazals".
He is the one and only all time great Talat Mahmood who at first introduced semi-classical songs in hindi films on early '50. Apart from his very popular movie songs like Jayen to jayen kaha, Chal Udd Ja Re Panchi, Jalte Hay Jiske Liye, Ham Dard Ke Maro, Meri Yaad Mein Tum Na, Bechain Nazar Betab Jigaar etc. on his distinguished velvet voice...he has a vast collection of private gazals that he sang in a very classical mood that's one of the reasons he is truly termed as the " King of Gazal"
23
Sonu Nigam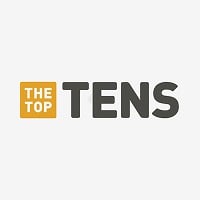 Sonu Nigam is an Indian playback singer, live performer, host and actor. He sings in Hindi and Kannada language films.
No one can catch the level of singing, he is peerless
Best singer
He sings gazal really well... such as: rang aur noor ki barat 😍
24 Chand Afzal Qadri
25
Chitra Singh
Excellent duo with Ghazal Master Jagjit Singh
She is one of the most best gazal singer in india... I love her voice.and I just want to listen her live.
"Best gazal is humko dushman ki nigaahon se na dekha kijiye"
and second was
"Mera dil bhi shouk se todo"
Such great voice
26
Arijit Singh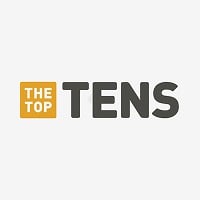 Arijit Singh is an Indian playback singer and music programmer from West Bengal who sings Bengali and Hindi songs.
Nice
God bless.
27 Penaz Masani
28
Pooja Gaitonde
Excellent... she puts life into the Gazhal or Qwallli
29
Shreya Ghoshal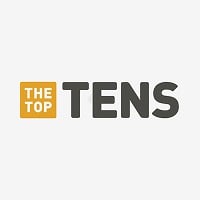 Shreya Ghoshal is an Indian playback singer. She has received twelve National Film Awards, twenty Filmfare Awards and eight Filmfare Awards South to date.
The best Indian singer of new era.so sweet and lovely lady
30
Runit Arya
A soulful voice with depth of emotions. New upcoming star
31 Bohemia
32
Papon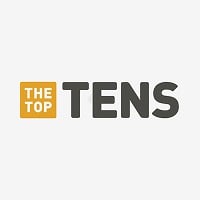 Angarag Mahanta, known by his stagename Papon, is an Indian singer, composer and record producer from Assam.
Papon is the replacement of jagjit singh
PAPON IS THE BEST SINGER
33
Atif Aslam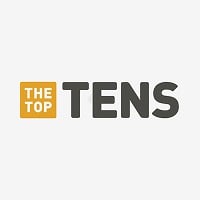 Muhammad Atif Aslam is a Pakistani singer and film actor. His movie debut was the 2011 social drama Bol.
Awesome voice
34
K. L. Saigal
yes
It is Saigal who brought the Ghazal into the mainstream & made it popular amongst masses. He was the original, with his style & diction he popularised the ghazals of Ghalib, Mir & old masters..His name should be the first in the list.
35 Ustad Aziz Naza
36
Osman Mir
He is one of best & my favorite gazal singer from Gujarat.
He makes all famous gazals fabulous, that it's better than original, like Aye mahobat Tere anjam pe Rona aya..begum akhtar gazal. Too good to drawn your self. Mesmerizing.
37 Ustad Amanat Ali Khan
38
Jaswinder Singh
Great voice. He is such a wonderful ghazal singer. His melodious voice soothes the soul and takes you to another world. Kya baat hai...
39 Jitesh Sundaram
BAdd New Item