Top 10 Great Drummers Who Are Also Lyricists
How good their drumming is and how good their lyrics are? Did they write many lyrics? Were lyrics related to important songs in their career, or the success of the band?

Whatever you thought about drummers, was wrong, haha. Here's why:
The Top Ten
1
Neil Peart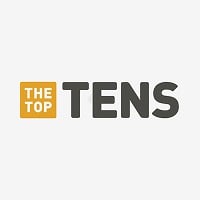 Neil Ellwood Peart, (September 12, 1952 - January 7, 2020) was a Canadian musician and writer best known as the drummer and primary lyricist of the rock band Rush. Peart received numerous awards for his musical performances, including an induction into the Modern Drummer Hall of Fame in 1983, making ...read more.
Primary lyricist for Rush. He influenced some of the guys on this list - as Drummers AND Lyricists. - Metal_Treasure
His lyrics are solid gold. Bravo Neil, I salute you. - NickelbackLinkinPark4Eva
2
Phil Collins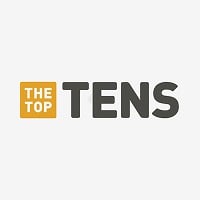 Philip David Charles "Phil" Collins is an English singer-songwriter and musician, who has also worked as a record producer and actor.
He wrote most of the songs for his solo career entirely when he was also a lead singer. Lyrics to his biggest solo hits are his lyrics. Hands down.
Some of them are: In the Air Tonight, Another Day in Paradise, One More Night, I Wish It Would Rain Down, Sussudio, and more. - Metal_Treasure
3
Mike Portnoy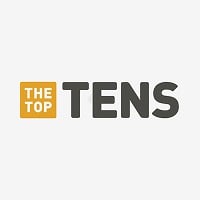 Michael Portnoy is an American drummer primarily known as the former drummer, backing vocalist, and a co-founder of the progressive metal/rock band Dream Theater. Known for his technical skill as a drummer, Portnoy has won 30 awards from the Modern Drummer magazine.
He wasn't the only Dream Theater lyricist but he contributed a lot. Pretty great lyrics if you ask me. His drumming skills don't need an introduction. - Metal_Treasure
4
Gene Hoglan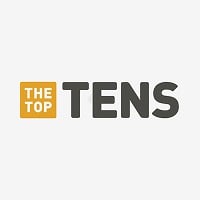 Eugene "Gene" Victor Hoglan II is an American drummer. He is acclaimed for his creativity in drum arrangements, including use of odd devices for percussion effects and his trademark lengthy double-kick drum rhythms.
Gene Hoglan also said he was influenced by Neil Peart as a Drummer AND Lyricist:
"Peart came up with so many great drum parts that were so memorable yet they were understandable from a drum standpoint. [...] Their lyrics really appealed to me, like, "Wow, they aren't just singing about partying or getting chicks on the weekend. There's something of merit, there's some heady stuff happening with their lyrics." So, I guess that was just my big influence, their whole approach. Then shortly after being a Rush fan, that's when I started getting really into all the super duper heavy metal stuff like that. So it was just a natural progression for me, for myself." - Metal_Treasure
5
Roger Taylor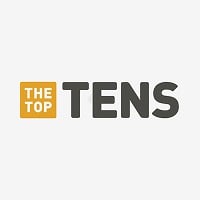 Roger Meddows Taylor is an English musician , multi-instrumentalist, singer, and songwriter born on July 26th,1949 in Kings Lynn, Norfolk. He was the drummer of the band Queen and wrote few of many hits such as "Under Pressure", "A Kind Of Magic" and "Radio Ga Ga". Despite being well known in Queen ...read more.
He wrote "Radio Ga Ga", my fave Queen song.
Not a primary lyricist for Queen but he wrote or co-wrote some. He completed the lyrics to Innuendo, and lyrics to other songs as well.

For his solo albums he wrote songs entirely, including lyrics. - Metal_Treasure
He did some great things for Queen. - Userguy44
Best drummer
6
Tomas Haake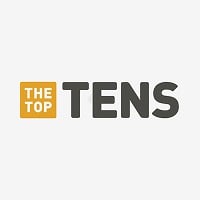 Tomas Haake is a Swedish drummer and main songwriter of the experimental metal band Meshuggah. He is known for his polyrhythms and technical ability. In 2012, he was named the 5th best Modern Metal drummer by MetalSucks.net. He was named the number one drummer in the "Metal" category, in the July 2008 ...read more.
Primary lyricist for his band. He also said Neil Peart influenced him as a Drummer AND Lyricist:
Rush was "the band that I always kept going back to, [...], it was just an eye opener." [...] "That was the first band in my teenage years where the drummer was writing the lyrics - like what the hell, how is that possible? In that sense, Neil Peart was who made me get into writing lyrics and reading books, and getting inspiration from books." - Metal_Treasure
7
Bill Stevenson
Primary lyricist for The Descendents and one of Punk's best drummers. He also contributed lyrics while drumming for Black Flag. - THC13
8
Cozy Powell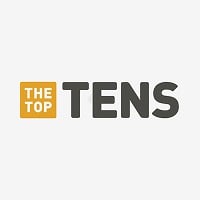 Colin Trevor "Cozy" Powell was an English rock drummer, who made his name with many major rock bands and artists like The Jeff Beck Group, Rainbow, Robert Plant, Whitesnake and Black Sabbath.
I an English band didn't have a drummer, Cozy Powell was their drummer.
9
Sebastian Lanser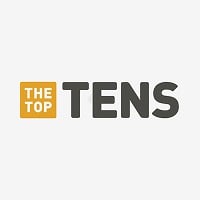 Best known as Obscura drummer, he wrote some songs for his side project.
He's an amazing drummer who got nominated as "Best Drummer of

2018" by Metal Injection but I didn't put him high because he writes lyrics for a lesser known band. - Metal_Treasure
10
Martin H. Samuel
He was the drummer in Heatwave - the original London pop group by that name. He wrote lyrics to pop rock songs, including lyrics for other pop rock artists. At least 3 songs with his lyrics won The Akademia Music Award in Los Angeles, U.S.A. (in 2015, 2017 and 2018, respectively).
To be honest, the songs and their lyrics didn't impress me but I'm not much into the pop rock of the 2010s so... - Metal_Treasure
The Contenders
11
Bill Berry
Former REM drummer wasn't the primary lyricist but contributed.
"Berry was also responsible for toning down the lyrics of the song "Welcome to the Occupation." Stipe's original lyric was "Hang your freedom fighters" which, given the Reagan administration's active support for the contra "freedom fighters" in Nicaragua, sounded very violent and militant, although Stipe himself countered that the line could be taken multiple ways ("hang" as in either "lynch" or "frame on a wall"). Berry's objection ultimately led the line to be changed to "hang your freedom higher." (wiki) - Metal_Treasure
12
Ringo Starr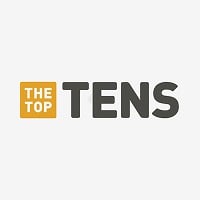 Richard Starkey known professionally as Ringo Starr, is an English musician, singer, songwriter and actor who gained worldwide fame as the drummer for the Beatles.
Wrote some songs with The Beatles, like Octopus Garden and Boys. - JoLeKosovo
Great drummer and vocals.
13
Jen Ledger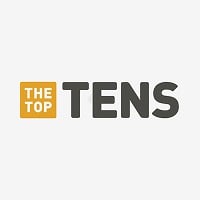 Jennifer "Jen" Carole Ledger is a English drummer mostly known for playing in the band and being the co-vocalist for Skillet since 2008 when Lori Peters decided to retire from the band. ...read more.
BAdd New Item