Top Ten Greatest Female Opera Singers
The Contenders: Page 3
41
Edda Moser
A powerful voice, incredible performance at The queen of the Night. Very impressive technique with an exquisite staccato...definitively one of the greatest female singers of all time.
The depth of tone in her dramatic coloratura was unparalleled.
Listen to her queen of the night
V 1 Comment
42
Soile Isokoski
A heavenly voice. A fine artist.
The finest soprano ever.
She is one of the best of European woman opera singers
The most beautoful voice in the world. Simply and truly!
43
Joyce DiDonato
Joyce is a great singer. She is still very young but has a real strong, full voice. She came through the Houston Grand Opera Studio and it was a thrill to watch he grow to the great singer she is now.
The absolute best mezzo of our time. Immaculate technique, impeccable diction and great artistry too. She gives so much depth to every role she portrays.
"She has resurrected the opera world by bringing life to the stage and meaning to the composition while still staying true to who she is."
Joyce makes me love opera more than any other kind of music. Her sound, passion and acting ability are just phenomenal
V 2 Comments
44
Montserrat Marti
Brilliant...especially with Freddie Mercury!
45
Deanna Durbin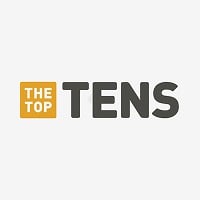 Edna Mae Durbin (December 4, 1921 – April 20, 2013), known professionally as Deanna Durbin, was a Canadian actress and singer, who appeared in musical films in the 1930s and 1940s. With the technical skill and vocal range of a legitimate lyric soprano, she performed many styles from popular standards ...read more.
She had a full lyric soprano voice that was so unforced with a good amount of light in it to create a totally healthy opera voice for ANY age. It was so natural, clear, and with gorgeous phrasing whenever singing foreign language opera arias AND many classical and popular songs in English. There was a reason for why MGM originally wanted her and not Judy Garland. Deanna's high notes don't have to be quietly angelic like Evancho and too powerfully loud like Brightman to be considered a great singer. Her notes were ringing like a bell. She was a classically trained singer with one of the most beautiful and natural and clear voices EVER.
Sublime does not really cover it. Her occasional sojourns into opera were so beautiful
GREAT SINGER PURE CLEAR VOICE WITH FEELING AND WARMTH.
NEVER MISSED ANY OF HER FILMS OR RADIO. SHE HAD THE PUREST AND CLEAR SOUND.
V 1 Comment
46
Lesley Garrett
She is the best opera singer with the personality to go with it
V 4 Comments
47
Inva Mula
So many top singers I love, though I'm always amazed to hear Inva sing, absolutely amazing!
Inva Mula tops my list for most pleasing delicately beautiful voice
Just watch 5th element (you'll see)
She's brilliant
V 1 Comment
48
Patricia Petibon
She is a fantastic French singer witch great facial expressions, I love her with her bright red hair and she should be higher in this list.
I CAN NOT ADMIT SHE IS ON LOWER RAKING...? WHY?
49
Patricia Janeckova
Fifteen year old Slovak soprano. Won Talent Mania in 2011 (? ) and is fast tracking her operatic training very successfully. Beautiful young woman with loads of talent!
This young girl's performances always give smile to my face because of her voice and its greatness. She's a great opera singer that will represents Czechoslovakia.
I have heard no better than this young lady, and she will only get better!
Outstanding/superb young opera singer with a very bright future!
V 2 Comments
50
Kathryn Grayson
Kathryn Grayson is a ISn't she the voice of Walt Disney's Snow White because she was really NIghtingale...
Her voice and her beauty was amazing I love this voice she sings like a Nightingale so talented
51
Gohar Gasparyan
She had an unmatched range and unbelievable clarity of the voice. Unfortunately since the Soviet Union was a closed society, she didn't get a chance to be exposed to the world the way she deserved it.
Gohar Gasparyan was one of the greatest coloratura sopranos of the 20th century. She had amazing voice and she was really a great opera singer.
V 2 Comments
52 Risë Stevens
53
Sonya Yoncheva
She will be the best in the future!
She should be in the top 10 already
She got the feeling for the music..
54
Anna Moffo
How can we forget the most beautiful woman in opera. she would be the best coloratura in the 1960's and 1970's if dame joan sutherland did not exist.
Just a beautiful voice, love her Caro Nome!
Great voice singing the bell song so sweet and angelic should be higher than 53
Where is Anna Moffo in at least the top 20?
V 3 Comments
55
Aleksandra Kurzak
Beautiful voice and fantastic acting on the stage. Love her Chopin pieces and her Gilda (Rigoletto) is absolutely smashing!
56
Julia Novikova
Had the great pleasure of listening to her on a concert in Bahrain, she is one of the persons that makes a unforgetable mark on your life! Awesome performance.
V 1 Comment
57
Sierra Boggess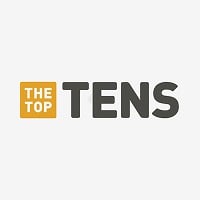 Sierra is the angel of music
Her voice is amazing
58
Kimmy Skota
Too bad she left the opera, though congratulations to the contributions she wants to make to church. I am not sure I have ever heard such effortless quality to a soprano voice. Look her up on YouTube. She is my #1 and it isn't even close. It isn't just that power and tone but it is the way it comes out so effortlessly.
She is an international opera singer and watch her she is going to shoot up to the top soon.
She is an amazing singer. I love her voice.
V 1 Comment
59
Karita Mattila
I've heard many of the best singers live, but she impressed me most for the rich beauty of her voice.
I have seen here several times at stage in opera and concerts. Great Diva with great voice!
60
Janet Baker
A rich, full voice that sings Mahler better than most messo-sopranos. Definitely, one of my personal favorites.
This listener went out of his way to hear Dame Janet Baker at every opportunity afforded listeners in the United States. Her ability to express text was unbelievably true. Hearing her "Air de Lia" from Debussy's "L'Enfant Prodique", (an aria sung by the mother of the Prodigal Son) was so powerful an experience that one felt the repetitions of the mother calling out the son's name came literally from Baker's womb. Do not be put off by that sentence. To have experienced Baker's interpretation created a moment never to be forgotten.
She had the strength of artistry to program Schubert's "Gretchen am Sinnrade" in a recital at Avery Fisher Hall in NYC (the most critical and discerning of audiences). The ovation after the song reflected how clear and passionate her interpreting had been. As a recitalist she was the greatest of artists.
Her final movement of Mahler's "Das Lied von der Erde" stands alone as one of the great performances of the piece.
Great and most famous for her role in Gluck's Orpheus and Eurydice. No one sings that aria better than Dame Janet... "Que Faro, sensa Eurydice".
V 1 Comment
PSearch List
Recommended Lists
Related Lists

Best Opera Singers

Best Male Opera Singers
Top Female Soap Opera Characters

Best Christine in Phantom of the Opera
List Stats
7,000 votes
172 listings
8 years, 335 days old

Top Remixes (14)
1. Kirsten Flagstad
2. Joan Sutherland
3. Leontyne Price
ecreel
1. Joan Sutherland
2. Renee Fleming
3. Montserrat Caballé
jimmylovessills
1. Joan Sutherland
2. Sumi Jo
3. Amelita Galli-Curci
vissidarte
View All 14
Posts
Error Reporting
See a factual error in these listings? Report it
here
.