Top Ten Greatest Hip-hop Producers
1
Dr. Dre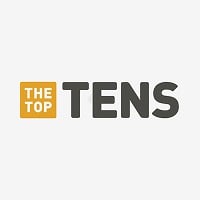 Andre Romelle Young, better known by his stage name Dr. Dre, is an American rapper, record producer, and entrepreneur born on February 18, 1965 in Compton, CA. He is the founder and current CEO of Aftermath Entertainment and Beats Electronics.
As much as I love DJ Premier's production, Dre is the king of beats for me. The rappers he has produced and made famous is crazy, NWA, Snoop, Eminem, 50 Cent, Game, Kendrick Lamar etc. That takes some beating. Still DRE is my favourite beat of all time as well, Dre never fails.
Dre made a lot of rappers famous... And created a monster in slim shady... I gota say he's still running the game
Dr. Dre is the best rap producer in the whole game. He's also the best rapper in my opinion, even if he doesn't write his own lyrics.
Dre just deserves a life time honor for the great role he is playing in music. He is the best producer and the greatest father to most prosperous artist.
2
DJ Premier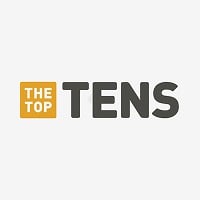 How in the world is Dr. Dre a better producer than Premo. Looking at the comments, it looks like those who voted for Dre voted for him because of his business ventures and money making. But, Premo is the quintessential hip hop producer, with the greatest discography of anyone in hip hop, and if any MC had to choose between Dre and Preem, I think we all know who they would choose
DJ Primo, way better than Dre, too bad Eric B ain't even in the top 10, he's a god damn legend!
Nas Is Like, Full Clip, Mass Appeal, N.Y. State Of Mind, The One And Only,...
Premo is the king!
As a matter of preference I vote primo but I think dre is also a hip hop king
3
RZA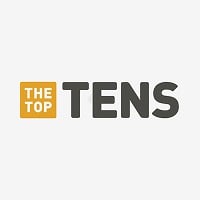 Robert Fitzgerald Diggs, better known by his stage name RZA, is an American rapper, record producer, musician, actor, filmmaker and author. A prominent figure in hip hop, RZA is the de facto leader of the Wu-Tang Clan.
Transcends the genre, his hip-hop work would earn him top already but then factor in the movies, his scoring made the kill bill movies
Rza tops dre and primo overall -- I say that because rza has several classic ALBUMS to his name, not just hits, and each of those albums are still relevant to this day. Dre has no classic albums -- anyone who says straight outta compton, the chronic or snoops first, has poor taste in rap in my opinion -- those albums have hits, but with many similar sounding beats and boring content. Of his big hits like 'in the club, ' he didn't produce the entire album, just a few singles. On the production side, many of his beats sound similar and are irrelevant, period. Dre is overrated! His body of work artistically does not stack up to the likes of primo, dilla or pete rock... Much less RZA. Artistically speaking, the comparison is a joke.
This is a question that is largely based on taste and what you look for in a beat. A beat is not a huge factor for me when listening to a song, and I mostly am focused on the lyrics. However there is something about RZAs gloomy production that can make any rap good. Listen to his work on GZA's album Liquid Swords. GZA's lyrical prowess doesn't hurt, but RZA's dark and intense production makes ti a classic.
The Razorsharp man himself, he put the Wu on the map. The Abbot was the backbone to the Wu Dynasty and countless other albums and songs.

4
Kanye West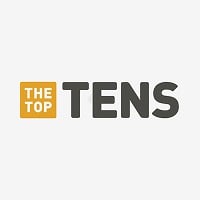 Kanye Omari West is an American rapper, songwriter, and fashion designer. He was born on June 8, 1977 in Atlanta, Georgia. After West's parents divorced, him and his single mother moved to Chicago, Illinois. At the age of 10, West temporarily moved to Nanjing, China, because his mother was teaching ...read more.
Produced many classics regardless of what you think of him. Has 3 classics (at least) and produced many more. Easily top 5 greatest Hip Hop producers of all time.
This idiot should not be so high on the list, he is higher than many far better producers.
I'm not a huge fan of Kanye. I think he's a jerk. He's whiny, bratty, is a diva and throws a fit whenever he loses an award. I really hate Taylor Swift's music but the way he treated her at that awards show as unacceptable.But there is absolutely no doubt in my mind that he is one of the greatest music producers of all time. I mean, he did a great job with Find Your Love, Drake was grateful I'm sure. Also, the interlude for All of the Lights is incredibly beautiful, something you wouldn't get from kanyes bad attitude. And the music for the actual track was great.He is a great producer, one of the reasons a lot of artists get as far as they are.
I honestly think Kanye and Dre share the number one spot, and to see him at number four makes me cry. Kanye may be a complete ass but his earlier tracks are AMAZING. Listen to the instrumental version of a Kanye track, doesn't even need vocals.
5
Madlib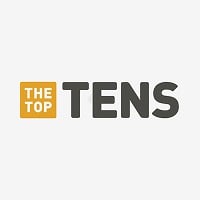 Madlib takes vintage sounds and makes the most left-field beats sound like liquid bliss poured into your ears. Recommended dose multiple times per day.
A Genius just like his Friend J Dilla
Madlib is the greatest producer alive. His sampling is the best around. His musical knowledge extends to the most obscure of genres.
Madlib is the best, he has lots of groups, a great variety of hip hop music (including jazz, bossanoba, reggae... ) maybe dre is more famous but he is not the best. And I don't know how RJD2, Pete Rock, oh no, guru, peanut butter wolf, and, many more aren't at top 10
6
J Dilla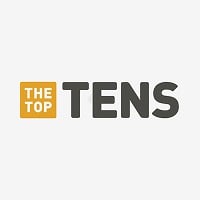 No one gave their life to music as much as this guy, obviously made dope beats, you felt the soul in his beats. The guy made a whole instrumental album on his deathbed and got critical acclaim for it. Just listen to Common's "It's Your World" instrumental and just listen to it. You'll be taken away by that beat. R.I.P. james Dewitt Yancey
So slept on. J Dilla took his creativity to another place. He made you listen, even if you didn't want to. And you'd be killing yourself to find out what samples he used. Dilla is the G.O.A.T.
R.I.P.
In my opinion, J Dilla was the best because he was more creative than Dre and Premier put together and yet he still made a sound that was conventional enough to draw such a large fan base.R.I.P. the best that ever did it.
None can touch this man right here... I'm not saying Dre, Premier and RZA are bad producers but if you just listen to other artist saying how much Dilla influenced there lives and songs, the beats he made, the story he tells in every song... Best ever.. Period
7
Pete Rock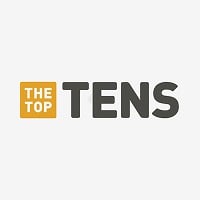 pretty sick got skillz dude don't sleep on the past
A real Dilla fan respects Donuts wishes to never be compared or be said to be better than Pete Rock.
How is that idiot kanye west higher than this legend?
Because Kanye West is better than Pete Rock in pretty much every way.
Makes some of the most chilled and classic beats!
8
Eric B.
Eric b is president so ya know
He deserves top 10, what he did with Rakim is amazing.
Should be number 4
9
Havoc
Nearly every one of his beats for mobb are dope
The best producer ever
Gutter east coast
Should be number 6
10
Eminem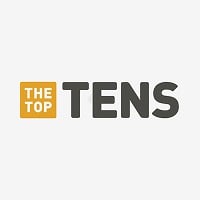 Eminem, born Marshall Bruce Mathers III, is an American rapper, actor and music producer born on October 17, 1972 in St. Joseph, Missouri. Eminem has sold over 300 million records making him the bestselling hip-hop artist of all time. In addition to his solo career, he is a member of D12 and (with Royce ...read more.
Best producer-Best rapper-Best music artist-
Michael Jackson bought some beats from him at the time, 'enough said
Best producer look what he has done
He should be beside andre young
The Contenders
11 Apollo Brown
12
Rick Rubin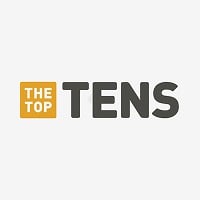 Frederick Jay "Rick" Rubin is an American record producer and former co-president of Columbia Records.
He is very well known who produced beastie Boys in the 80s but not only hip hop but SLAYER and Eminem too.
What he helped create hip hop
Voted for his beard
Cool ass beard
13
Large Professor
Large professor is one of the best
14
No I.D.
What? He should be the second maybe even the first... Just take a listen to common's early songs like I used to love H.E. R and resurrection... God damn, I think he is the best producer ever
He's the best hands down godfather of Chicago music with many hits under his belt secretly does so much for hiphop and people go to him for advise on a beatand has a hit for almost everyone in rocknation remember (D.O.A) YES that's him
15
9th Wonder
He is the best hip hop Producer today.
He contributed to the north carolina independent hip hop with jamla. Much respect.
16
El-P
Run The Jewels is easily the best rap group still in the game thanks to the phenomenal producing job El-P does for the group.
El-P should at least be in top ten.
Really rich experimental production from El-P. Arguably the king of underground producers actually
He crafted a whole new sound that inspires lots of experimental musicians even to this day.
17
Q-Tip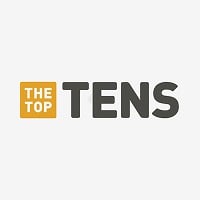 26 more like 1-5 what
Midnight marauders, low end theory, illmatic, we got it from here, etc. Only 0.6%? He's up there with primo Dre and Dillard.
Aiyo Phife you got fat! Yeah I know it looks pathetic Ali Shaheed Muhammad got me doing calistetics
18 SouthPaw
19
Stoupe the Enemy of Mankind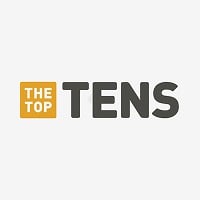 His beats are a work of art on their own.
Very underrated
Incredible work! His beats are true art. Beautyful, dark, deep. It's impossible to do it better than Stoupe.
Stoupe, MF DOOM and Swizz Beatz in the 20s? What is this?
20 Apathy
21
Pharrell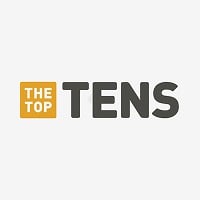 Pharrell Lanscilo Williams, born April 5, 1973, known professionally as Pharrell, is an American singer, rapper, and record producer. Williams and Chad Hugo make up the record production duo the Neptunes, producing soul, hip hop and R&B music.
Pharrell should be in the top ten he's awesome!
Should be top 3 after dre and premier
Should stick to r&b and pop music, hip hop is not his thing
The fact that pharrell...a typo...this should say their production duo, The Neptunes. Anyway the fact that the early twenties metro boomin is two spaces behind the neptunes is just plain disrespectful...EVERY major hit in the 2000s and beyound can be chalked up to the neptunes. You guys are showing favoritism...well I guess I am a bit, but literally this duo PRODUCED artists CAREERS...Jay-Z, Britney Spear, Busta Ryhmes, Justin Timberlake, T.I., N.O.R.E., Clipse, Kanye West, Snoop Dogg, Ludacris, Nelly, Faboulous, Kendrick Lamar, Ma$e, Mystikal, Kelis...older hiphop heads will say older producers, younger will say younger producers, so I guess the list is based off the producers popularity in hiphop.
Come on organized noise? , scott la rock? Eminem? , havoc? Diddy? Half this list aren't even REAL producers. #disrespectfulAssList
22
MF Doom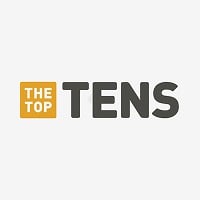 Daniel Dumile, also known as MF DOOM, is a British-born hip hop recording artist who spent most of his life in the United States.
Villain. Best. Ever
If you've listened to Doom, then you should understand the genius of the supervillain.
great
23
P. Diddy
The Notorious B.I.G. he's the one who made his best beats.P. diddy (Puff Daddy)'s beats are sick. How is he not even in the top 10.
Puff Daddy is THE hip hop producer:
The first one made hip hop commercial so... He's number 1
Should replace Mad Lib!
There is not one label greatwe than bad boy. Period. The new york drip Diddy blessed us with...we didn't deserve!
24
The Alchemist
'A Thousand Birds' and 'In Case You Forgot' maybe the best instrumentals I have heard ever
This guy is dope he has produced lots of Eminem, nas, big pun and mob deep tracks just to name a few
One of the best underground hip hop producers and rap
The fact that timbaland is over this guy...
25 Scott La Rock
26
Nujabes
No other producers has made music that has moved me like he has
The sound of Nujabes flows through my entire body unlike any other music, I'm overwhelmed by emotion, feeling, peace and memory, the best hip-hop producer by a long shot
Incredible talent, true artist and must have had a very deep soul to make music as beautiful as he did. A master talent that goes far too unnoticed.
my favorite japanese hip hop producer
27
Timbaland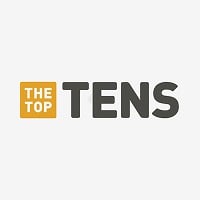 Timothy Zachery "Tim" Mosley, known professionally as Timbaland, is an American record producer, singer, songwriter, rapper and DJ.
Better than Dre, Timbaland's beats are original, well put together and progressive. Arguably the best Hip-Hop producer of all time next to Kanye West. Dre is overrated in my opinion, his beats are simple and boring, Timbaland's beats are exciting to listen to.
Timbaland #2 if not 1 disrespect
He's Nice as well. have to give timbaland respect.
Should be number 1... Disrespectful that he's not higher up this list...
28 Buckwild
29 4th Disciple
30
Scott Storch
Why is he so far down the list? He is the only one on here who actually is a master at the piano. He has the most talent and has the best beats.

Dre is first, right? Well there is no 'Still Dre' without Scott Storch.

Lean Back, Candyshop, Cry me a River are just a few of the hits this genius has been behind.
Scott Storch is a genius. Over 50 smash Billboard Top 100 hits. And some classics like Still Dre, Candy Shop, Let me love you, which are played 10+ years later on radio and T.V.. He should be number 1 in my opinion.
31
Metro Boomin
In my opinion, the greatest Trap producer of all time, has the most catchiest beats, production skills are absolutely fabulous, and all his beats are different but unique in a way. NUMBER 1!
Metro boomin always puts out great beats he never fails! He should be top 3 out of all these producers I think he's better than dre.
This man is the number 1 most demanded producer of this generation.. 35? what
Why 60 he should be at least #3
32 Freddie Joachim
33 Exile
34
DJ Quik
Dj Quik should be way higher. At lest in the top 5 or under dj premier. Listen to his albums!
Way way too low. This cat should be in your top 3 without having to even give it much thought. A producer who can do it all and do it all by himself.
Amazing rapper and producer. His first album QUIK IS THE NAME is a classic. Go listen to 2PAC'S - HEARTZ OF MEN and you'll know what I mean.
Get Down, Trouble, Down Down Down, Black Mercedes, Fandango, Tonight, You'z A Ganxta...
35
Mahdiyar Aghajani
Best Iranian Beat Maker And Producer All the Time
The best producer ever
Alireza jj #1 in the iran all time
#1 in Iran
36
Just Blaze
His work with "Lord Knows" by Drake was absolutely amazing. Should be higher.
37
Ronny J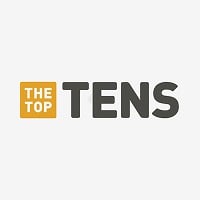 38
Marley Marl
Should replace Dj Premiere. Although it's hard to wanna do that. But still!
39 Peter Songolo
40
Tyler the Creator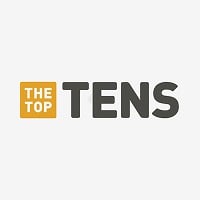 Tyler Gregory Okonma (born March 6, 1991), better known by his stage name Tyler, The Creator, is an American rapper, record producer, and music video director. ...read more.
Tyler is a great producer. He makes all of his own beats as well as some for other rappers.
41
Nas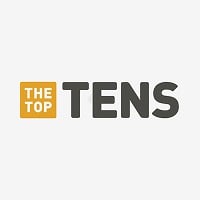 Nasir bin Olu Dara Jones, better known by his stage name Nas, is an American rapper and entrepreneur born on September 14, 1973 in New York City. His album, Illmatic, is considered to be one of the best rap albums of all time. He is also considered to be one of the best rappers of all time.
42
Prince Paul
Invented conceptual sampling. Never made records for the money.
43
Michael 'Seven' Summers
Why is he down here so far. This guy is amazing! He is like a classical composer in modern day rap! Ain't no one with SEVEN! #1
He produces a lot of Tech N9ne and Twiztid especially Twiztid's Abominations.
44
Earl Sweatshirt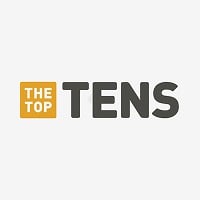 Thebe Neruda Kgositsile, better known by his stage name Earl Sweatshirt, is an American rapper, record producer, and disc jockey from Los Angeles, California.
Often overlooked, unfortunately. ;(
Where's Tyler the creator
45 DJ Muggs
46 The Bomb Squad
47
Hopsin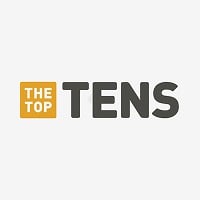 Marcus Jamal Hopson, better known by his stage name Hopsin, is an American rapper, record producer, director and actor from Los Angeles, California. Hopsin was born on July 18, 1985. His first album was called Emurge but he's best known for his album titled Raw.
48 Erick the Architect
49 Maztek
50 Liam Howlett
PSearch List