Top 10 Cities with the Best Rappers
The Top Ten
1
New York City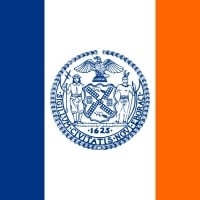 The City of New York, often called New York City or simply New York, is the most populous city in the United States. New York City is also the most densely populated major city in the United States.
Can't believe Houston and Atlanta are top. They are a disgrace to rap in my opinion. Between New York and LA easily. But I have chosen NY just. Hard to choose and they have contributed the most to rap and actually have the decent rappers. Biggie, Nas, Jay-Z, 50 Cent and many more. LA have all of NWA, tupac, Snoop Dogg, Nate Dogg, Xzibit and The Game. I'd say Detroit would come third but other than Eminem they have a lot of underrated rappers like Obie Trice, other members from D12 and Slaughterhouse. But from them 3 New York have been the most consistent and have been in the game at all times and some of the greatest rappers come from there.
New York by far, We put the rap game on the map and we are still strong. All these rapper's came after we paved the way. Come on Now! Let's not ever forget that. This new introduction to rap needs to stop trying to take credit. Half of this music today makes No damn since, what happen to lyrics that speak truth?
Anyone who is gonna say LA, just read this and think about it. New York was wear Hip Hop started, and New York dominated Hip Hop in the 70's and 80's with no one coming close. Then even when LA came and started dominating in the 90's, New York still kept up with them with artists like Nas, Biggie, Wu Tang, Mobb Deep, Jay-Z and many more. You have to say NY is #1.
Atlanta and Houston. New York is where we have the best rappers. And by the best I mean the best. We're talking about rappers not business men. We're talking about the quality and beauty of the music here. Who cares if your city has more rappers that make more money and have the industry booming. We have rappers who had talent and to this day are still known. Our rappers don't mumble, they don't have the same "tt tt tt" sample in their songs, and they don't "rap" about the same thing in the streets. We actually have lyricists. We have powerful strong worded based rappers who have came up with hot references and punchlines. Always has been a influential city telling our rappers to be creative and represent us. So idc where you are from. Until you have more rappers who actually put passion into their music then you can you're at the top. But I don't care how much they make. Don't you dare say you have better rappers. When most of your rappers are basic line throwing trash cans. Bye. ...more
2
Los Angeles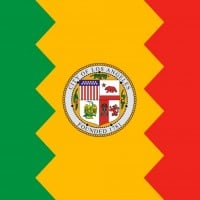 Los Angeles, officially the City of Los Angeles and often abbreviated as L.A., is the largest city in California. It has an estimated population of nearly 4 million, and is the second-largest city in the United States, after New York City, and the third-largest city in North America, after Mexico City and New York City. Los Angeles is known for its Mediterranean climate, ethnic and cultural diversity, Hollywood entertainment industry, and its sprawling metropolitan area. ...read more.
The discussion of best rap song should start and end with "Gangsta Gangsta." The members of NWA should be enough to get LA at the top on their own. Add Pac and Snoop there really isn't a question. But if you need more go ahead and talk about The Game and Kendrick Lamar. That should be more than enough to at least parallel New York at the top. But Detroit being ahead is a flat out joke. Lets not forget who gave Detroit its best rapper...Thank you Dr Dre.
Most rappers that people think are from La really aren't. Tupac and most of the outlawz are from New York or New Jersey. Nate dogg and snoop dogg are from long beach, and most other rappers are from Compton. The only reason why so many rappers are considered "la rappers" is because they're from LA county, not really the city itself
Why is LA below Houston and Detroit? I don't know many rappers from those two damn cities. In LA, we got NWA, Snoop, Xzibit, Dr. Dre, Ice Cube, Ice T and Hopsin.
I'm a die hard Eminem fan but Detroit doesn't has as many good rappers as L.A. , No city does..

Snoop Dogg, 2Pac, Dr. Dre, The Game, Ice Cube, Eazy E, Mc Ren, Xzibit, Nate Dogg..
There is only 1 best rap city: L.A.
3
Detroit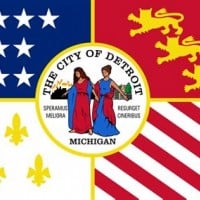 Detroit is the largest and most populous city in the U.S. state of Michigan. Located across from Windsor, Ontario, Canada on the Detroit River, Detroit had an estimated population of 672,662 in 2018.
Although Eminem is the most successful. Obie Trice and Royce the 5'9 could be the most underrated rappers. Another reason for Detroit is that all the rappers there have a story. Just alone, Eminem's story is amazing and one in a million. Listen to Brain damage, it explains how he was almost killed as a kid. Fame isn't the only aspect that matters. Detroit also has a ton of underground rapping.
Yeah, this how I picture, Detroit is top in underground rap, look at blade icewood, stretch money, chedda boy Malik, Big Herk, they are can spot with any of the top rappers they just rep the D and do there thang, and Eminem came from the D one of the most legendary rappers.
Los Angeles that would go second, NWA, easy e, ice cube. Snoop dog the swag master, the pimpin eat of the rap, and dr.dre the biggest producer! And where is the love for Pittsburgh, Wiz Khalifa, Mac Miller, Huey Mac getting out up there, Morgantown rappers getting known up there, ponce, Raheem the dream, Scuba Steve, Kons beats.
I wrote proof in twice and forgot to mention Blade Icewood one of the greatest Detroit rappers of all time. Great scene out there don't even vote for the A or Houston. New York is the best that's a no brainer and then L.A., but Detroit should follow it up. It's an underrated rap scene out there.
Eminem was actually born and raised in Missouri, but moved to Detroit when he was a teen, and started rapping there. Its like how 2pac was born in New York but move to L.A.
4
Atlanta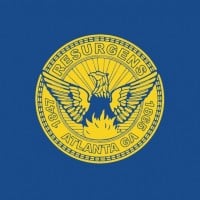 Atlanta is the capital and most populous city in the U.S. state of Georgia. With an estimated 2017 population of 486,290, it is also the 38th most-populous city in the United States.
Atlanta has produced a bunch of talent and most of the rappers from there have made successful careers. Only problem that their lyrics all sound the same with money and designer clothing being the only thing they talk about.
NYC may have started rap but Atlanta perfected it. Rap took over Atlanta in the earlier 2000's and has consistently generated more rappers than any other city in America. We are all biased because there are certain rappers that we like better than others but if you look at the current music charts for rap you'll quickly notice the majority of the rappers at the top of the list are from Atlanta.

If you're a country singer, you go to Nashville; if you're a rapper, you go to Atlanta. It's as simple as that.
Andre, Big Boi, T.I., and Luda have been at the top of the rap scene for a while. Usher and Cee Lo are killing the music industry (even though they're not technically rappers), the ladies (Ciara, Keri, Janelle, and of course Toni), and the best thing is the up and comers like Future, B.O.B., and 2 Chainz.

Hell, if Soulja Boy wasn't on Atlanta's list they'd probably be number 1
Ludacris and Outkast, enough said. But when you add the likes of the Ying Yang Twins, Jermaine Dupree, Kris Kross and Gucci Mane it makes The ATL unrivaled!

@ballaboi17- Tupac is not from the East!
5
Chicago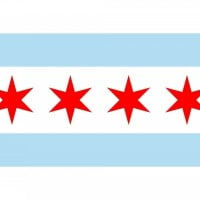 Chicago, officially the City of Chicago, is the third-most populous city in the United States. With over 2.7 million residents, it is also the most populous city in both the state of Illinois and the Midwestern United States. Chicago is considered one of the most important business centers in the world. ...read more.
Chicago started the whole drill scene and it was one of the most craziest style of rapping you could ever see. It took what rap already was to a whole other level.
Kanye and Twista. Enough said. I wouldn't say they're the best, but they still got good competition.
It's a lot of haters in Chicago, don't nobody want nobody to come up. Chicago also lack resourses. like in atl, they have universal and all other major labels in they city.
These rappers are one of the best lyricist of all time.
6
Houston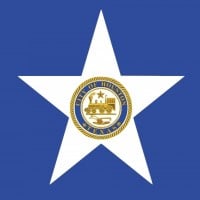 Houston is the most populous city in the U.S. state of Texas and the fourth most populous city in the United States, with a census-estimated population of 2.312 million in 2017. It is the most populous city in the Southern United States and on the Gulf Coast of the United States.
H-Town started the chopped and screwed movement, which is now known worldwide. All the big Southern rappers are now getting their albums chopped and screwed. Another thing H-Town started was the sippin' on drank epidemic. H-Town also, in my opinion, has the best talent when it comes to rap. Not to mention the best hip-hop groups, such as Screwed Up Click, Swishahouse, Boss Hogg Outlawz, Color Changing Click or Chamillitary, and Wreckin Yard, just to name a few. No other city matches the talent H-Town has put out.
Yung D-Avid is an upcoming artist who has been influenced by the best in Houston! The legends reincarnated! Look him up!
Houston is the number one rap city as far as underground/street rap goes hands down. Atlanta is the top rap city as far as fake rap goes
Houston showed you ass clowns how to get your paid with out a record deal. You are jealous!
K Rino will destroy any body you can thing of!
7
Compton
How is compton now higher on the list? Eazy-E father of gangsta rap is from here? That's better than 99% of mainstream rap on its own
1. New York
2. Compton
3. Chicago
4. Detroit
5. Atlanta

The best rappers of the 80s and half the top ten best of the 90s and most of the few good New rappers of 2010s are from Compton. New York should be 1 but Compton should be 2
Hello? You people know nothing bout rap this is where all the real rappers come from on the west coast
Dre and Kendrick are good enuff but considering NWA one of the most important groups in rap history.
8
Cleveland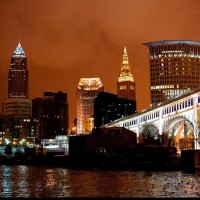 The Crossroads... that is all.
Mgk is th best rapper right now and he's not going up alone second is nyc third would be detroit
From the population proportion, Cleveland has produced more talent than NYC
9
New Orleans/Baton Rouge
Boosie, Kevin gates, lil Wayne, drake, NBA Youngboy? Give me a city with 5 rappers who could currently beat these 5. New York has good rappers but they are all old with the exception of a small small few. same for L.A. I cannot believe y'all put ATL up that high either. This list is a mess without New Orleans being in the top 2-3 if not #1. Maybe these cities have better legends but New Orleans has history as well as the present. I am not even from Louisiana but I know it has fire music.
NOLA - in the words of T.I. "Point Blank Period". You have to look at this per capita. How the hell can you compare NOLA with NYC and LA? These are my reasons:
1) ALL of No Limit, not to mention Master P paved the way for Jay Z and Diddy by branching out into other investment opps. From the projects to now being worth $500 Million. Solja Slim would still be on the scene had he not been shot. C Murder if not in jail, Mac if not in jail, Mystikal
2) ALL of Cash Money - lil Wayne (#2 rapper in world behind Shady) BG, Manny Fresh, Birdman)

Also... These were independent labels. 10 years ago rappers were owned by industry.
What are we doing down here. The NOLA had the whole damn south bumping from the '90s - '00s. We got Soulja Slim (may God rest his soul), C-Murder, MAC, Curren$y, TRU, U.N.L.V. and Juvenile. Even Baton Rouge got some heavyweights (C-Loc, Webbie & Boosie, Young Bleed, Kevin Gates). The twerk and the bounce music started here to. And not to mention the No Limit Records
I'm from the big easy and the only thing we know down here is music. Even before katrina music was what seperated this city from all the others. New orleans easily has the best rappers and different varities
10
Philadelphia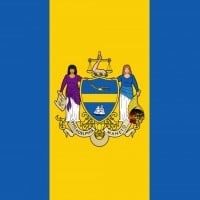 Philadelphia is the largest city in the Commonwealth of Pennsylvania and the sixth-most populous city in the United States, with an estimated population of 1,567,872 and more than 6 million in the seventh-largest metropolitan statistical area, as of 2016. Philadelphia is the economic and cultural anchor of the Delaware Valley region, located along the lower Delaware and Schuylkill Rivers.
Man I'm from philly and everybody I know can rap good so philly deserves at least top 3.
Don't know how updated this list is but PNB Rock, Lil Uzi Vert, and Lil Dicky are three of the hottest rappers right now.
Philly has the best rappers, hands down.
The Contenders
11
Miami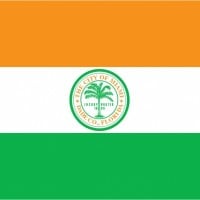 Miami, officially the City of Miami, is the cultural, economic and financial center of South Florida. Miami is the seat of Miami-Dade County, the most populous county in Florida.
Flo Rida and Pitbull alone pretty much defeat the entire list (Other than Usher who, by the way is from Chattanooga. ) Period.
Na, not really. They don't have that many good rappers.
12
Memphis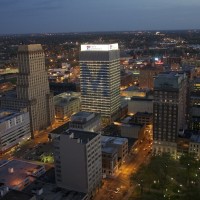 Memphis is a city located along the Mississippi River in southwestern Shelby County, Tennessee, United States.
A lot of rappers from Memphis are raw and original. They aren't really the type that have copy and paste lyrics like in Atlanta
You have a lot of the old school greats such as Project Pat, Skinny Pimp, Three 6 Mafia, Playa Fly, 8 ball & MJG, & Young Buck. Then you have a lot of up and coming rap stars such as Yo Gotti, Lil Wyte, Zed Zilla, Don Trip & Young Dolph. Juicy J has begun a amazing solo career. And you also can't forget Memphis was the birthplace of crunk music and horrorcore rap. This city should be higher on this list!
Memphis should be Higher on this list b/c they delivered Gangsta Walk.
So much underground
13
Oakland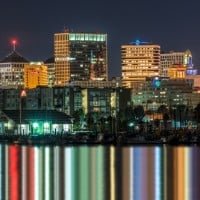 Oakland is the largest city and the county seat of Alameda County, California, United States. A major West Coast port city, Oakland is the largest city in the East Bay region of the San Francisco Bay Area, the third largest city overall in the San Francisco Bay Area, the eighth most populated city in ...read more.
14
Harlem
Harlem shouldn't even be here, it really just counts under the category of the boroughs of NYC.
Harlem isn't a city, it's a neighborhood. It's really nothing more than a postal code
15 Dallas/Fort Worth
16
Brooklyn
Brooklyn isn't a city. It hasn't been a city since 1898. There are no rappers who are from "the city of Brooklyn". It doesn't exist. Besides, Tupac is from Manhattan, 50 cent is from queens, and a lot of the wu-tang clan if from Staten Island. And also you can't forget that rap itself is from the Bronx.
Brooklyn should & I think people would agree be top 3 along with Compton & Harlem if they were considered cities so I'm just gonna say places of extreme hip-hop influence the 3 places I just mentioned have and still will make a big part of hip-hop forever.
Tupac was born in harlem and grew up in Baltimore and the bay area.
17
Long Beach
Warren G, Snoop Dogg and Nate Dogg. Not as good as NYC but definitely worth mentioning
18
Baltimore/Washington D.C.
NO ONE SAID WORDSMITH OR CADDY the DON, I was at the African American festival and saw them LIVE they could burry any other city alone. I also actually got a chance to meet Hurricane The King while I was there he was passing out flyers. I didn't even know he was a rapper from Baltimore and still lived here till I Googled him, he is so underrated and humble, he wasn't even performing though. laugh out loud if Baltimore got behind people like him, Caddy, and Wordsmith THEY WILL GET ON!
Some casual fans of rap don't realize 2pac actually started his career here. He first got publicity shortly after moving to Oakland.
King Los is the best freestyler hands down. He is very talented. Lor Scoota and Young Moose created many bangers and davo is a great artist as well.
Los is a savage
19
Toronto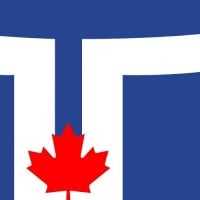 Toronto is the most populous city in Canada, the provincial capital of Ontario, and the centre of the Greater Toronto Area, the most populous metropolitan area in Canada. Toronto is an international centre of business, finance, arts, and culture, and is recognized as one of the most multicultural and cosmopolitan cities in the world.
The 6 God himself (Drake) started a hip hop revolution in Toronto! Drake, PartyNextDoor, Majid Jordan, 40 the producer, The Weeknd, P Reign, and then the pioneers of Toronto rap: Kardinal Official, Shad, and K-nan.
Toronto is up and coming, it also has the most popular rapper in the game right now.
Canada especially Toronto is up and coming. PND, Tory Lanez, Weeknd, and Majid Jordan is a pretty impressive list of new rappers making a huge impact.
Drake, Tory Lanez, 88glam, NAV, you name it.

Toronto has the quickest growing rap industry in any city in North America, no cap.
20
Seattle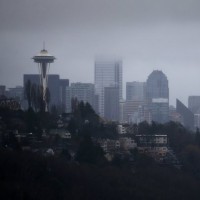 Seattle is a seaport city on the west coast of the United States. It is the seat of King County, Washington.
Sir Mix A lot, Macklemore, Blue Scholars, Grynch, Sam Lachow. So underrated that it kills me to see us this low. Macklemore is main stream now and Sir Mix A Lot was a one hit wonder... But everyone else is raw and straight hip hop
Seattle is the top! Rising up rappers with real messages. Peep Jamil Suleman, he's comin up and bout to blow in the game. Don't forget Sol and Sam Lachow.
21
San Francisco/Bay Area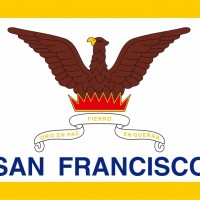 22
Nashville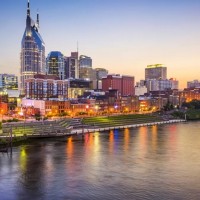 Young Buck, Starlito, Kool Daddy Fresh, Jelly Roll, Yung Coca, Quanie Cash, Pistol, Haystak, Dee Goodz, Blow Pop Crew, and Stix Izza. We have the best rappers ever; they just aren't popular yet. Plus, we started crunk music. Don't believe me? Look up "Blow Pop Crew - Drop the Bass." It's a crunk music song that came out in 1986, way before Memphis stole it from us. Stix Izza is the best rapper alive, and Starlito and Young Buck are also in the top ten best rappers alive. Cashville (Nashville) is the new best rap city!
23
Boston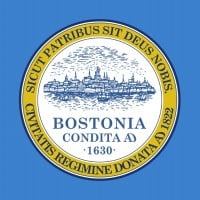 Boston is Massachusetts' capital and largest city. Founded in 1630, it's one of the oldest cities in the U.S.
24
Pittsburgh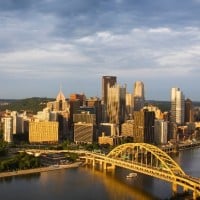 Pittsburgh is a city in the western part of the U.S. state of Pennsylvania and the second most populated city in the state.
Yeah Pittsburgh should be in the 15 at least knock Minnesota out of there, wiz khalifa is big so Mac miller, Huey Mack is getting big, so are a lot of other underground rappers getting out there to, going to some of the same studios wiz and Mac got there start. Oakland should be in the top 10, that is gangster rap paradise it and Compton, show respect for tupac, e-40, etc.
Wiz Khalifa and taylor gang, Up and comming mac miller (most dope), RZA of Wu Tand clan and you've got a group that can go up against even New York, Chi town and L.A.
25
London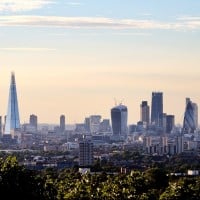 London is the capital and most populous city of England and the United Kingdom. Standing on the River Thames in the south eastern part of the island of Great Britain, London has been a major settlement for two millennia. London is one of the world's most important global cities. It exerts considerable ...read more.
Best drill music. Great mainstream offering with the likes of Dave, AJ Tracey, Bugsy Malone, Slept, JME, Giggs, Chip and many many others.

Extremely good hardcore lyrical political offering too with Akala, Lowkey, Black the Ripper and Mic Righteous to name a few.

Old school MCs are also excellent with Dizzee Rascal, Kano So Solid and dozens more.

A top 5 city by any way you measure it...
Grime is where it's at!
The only good rapper out of London is slick rick, although he really got his stated in nyc
PSearch List