Top 10 Best White Rappers of All Time
The Top Ten
1
Eminem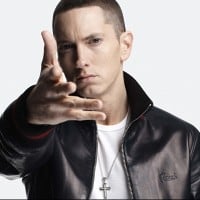 Eminem, born Marshall Bruce Mathers III, is an American rapper, actor and music producer born on October 17, 1972 in St. Joseph, Missouri. Eminem has sold over 300 million records making him the bestselling hip-hop artist of all time. In addition to his solo career, he is a member of D12 and (with Royce da 5'9") half of the hip-hop duo Bad Meets Evil. Rolling Stone ranked him 83rd on its list of 100 Greatest Artists of All Time, calling him the King of Hip Hop. Including his work with D12 and Bad Meets Evil, Eminem has had ten number-one albums on the Billboard 200 and 5 number-one singles on the Billboard Hot 100, and 13 worldwide.
What more can you say about Em? Some of the BEST music period. Production, lyrics, instrumentation, arrangements. It's all there.
Worlds above MGK, who sounds like some illiterate kid next to Em.
Eminem is number 1 for a reason. He's so good that even when he releases a bad album he still makes it to number 1 in the billboard charts. I respect him a lot for what he does! I don't know if MGK should be behind Eminem in this list at all. Especially considering his most recent EP album (which wasn't his best effort). If I shoulchoose a rapper to being right behind the GOAT of rap, then I personally would say NF. And no NF is not a copycat. People who say that are the people who haven't listened to his Albums "Perception" and "The Search". BUT there are some moments where he sounds like EM but his style is unique and is powerful. I agree that he's not better than EM, and probably never will be; but he could be the next number 1 white rapper when EM retires (if he retires). I just hope one day EM and NF would do a collab, because that would break the music industry. Especially since they both have extreme lyrical talent.
Lets be honest was is really a surprise. Selling 60 million albums worldwide, Eminem is not only widely considered the best white rapper ever, he's considered one of the best, and most controversial, rappers of all time. He kicked down the door for white rappers to be legitimate, not just novelty or underground acts.
Eminem knows how to sell music. The Marshall Mathers LP sold 1.76 million copies in its first week, making it the fastest-selling hip-hop album in history. Those numbers are utterly huge - today, a debut of 100,000 is considered very good. Eminem just blows it out of the water, and ten of his albums have hit number one on the Billboard 100.
2
Machine Gun Kelly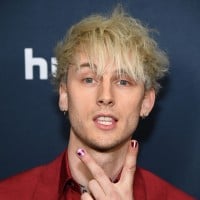 Colson Baker, better known by his stage names MGK and Machine Gun Kelly, is an American rapper and actor, from Cleveland, Ohio.
This rebel is like my favorite rapper. He should go to the slammer for overcoming Eminem (in my opinion). This dude is like the most repetitive rapper, and by that I mean constant. In the past years, he could do like ten stanzas without breathing, and didn't do three word stanzas like Slimshady. I'm not against Slimshady, I love him! He's like my fourth favorite rapper, but nobody gives recognition to MGK, who in my perspective is even more talented like Eminem. Yes, I totally agree that Eminem and Machine Gun Kelly own their own way, own ego, own rap strategy, and are nobody else but themselves clearly, but I think MGK evaluates that even more because Eminem is a tiny bit relevant to other rappers of the 90's but no other rapper is like Machine Gun Kelly. Machine Gun Kelly (if you are reading this comment), please know that you are special like no other and I don't want you to change your rap strategery at all! You are like Eminem said, a "Rap God", although I haven't heard that ...more
Easily the best live performer, great lyricist, unlike most rappers he plays several instruments and very well. Kells has songs that'll hype you up instantly and he has songs that'll bring tears to your eyes. He's very straight up and the furthest thing from fake. He shares his opinion in the realest way. Mad respect for the guy he definitely deserves a high spot on this list.
He's got a movement, he's got amazing lyrics that anyone going through hard times can relate to, he's got perfect flow, he's got this explosive music, he's got this gifted voice. He's not probably the best, but he's definitely one of the best.
Really? Really? This guy is an genius to be honest if eminem didn't still rap mgk would be there this guy needs more respect for what he can do I mean did you see his freestyle it was fire I mean his bars are better than 21 He should be up there close 2 Drake
3
Logic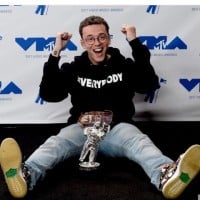 Sir Robert Bryson Hall II, better known as Logic, is one of the most influential artists in the rap game today. He was Born on January 22, 1990, in Gaithersburg, Maryland and first gained major fame through making 2013's edition of the XXL Top-10 Freshmen List and has easily become the most successful in that entire class (Only Schoolboy Q, Joey Badass and Chief Keef come close). Logic even got more popular in 2017, when he released his song, 1-800-273-8255. It was nominated for the Grammy Award for Best Music Video and the Grammy Award for Song of the Year. It also reached number 1 on the billboard charts. It was on his album, Everybody.
Why isn't he in the top 3? He should be in 2nd because he has very good flow, he can rap faster than anyone on this list (Except Eminem), His songs are very catchy, and he really cares about his fans. When I was waiting for his third studio album (Everybody) I heard that he released a mixtape (Bobby Tarantino) so then his fans can have something to listen to while we wait for the 3rd album. Also his fastest song was 8.8 syllables per second. That is faster than every rapper on this list (Except Eminem). So I say he should be in 2nd.
What is it with many stupid and racist jerks in thinking logic looks just white. He looks mixed he has blue eyes light brown wavy hair and medium to fair skin color. He has Caucasian and African features. He is mostly white but he can be considered mixed. He is really smart and he really knows a lot of things about street smarts and other stuff. So being white and Maryland can't stop him from being acceptable in rap music and he has so many good things about him.
Logic looks mostly white but that is not a good reason to think he wouldn't be accepted in rap music and make a big deal over it. Logic really does look mixed so he wouldn't really be too white for rap music and likely some whites would still make it in. The racism would also come from being skeptical against white privilege. So racism is harsh towards any culture there are big differences that is pretty upsetting when some white rappers don't get accepted but that is not nearly has concerning as the police brutality that goes on and social justice people of color struggle with all the time. But logic is a great rapper.
Lyrically one of the best in all of rap. Up there with Lamar & Cole as far as story telling/lyrical meaning. Not only is he one of the best white/mixed rappers, but one of the best rappers period. Sad he doesn't get the respect he deserves.
4
Yelawolf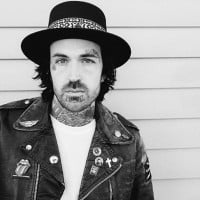 Michael Wayne Atha (born December 30, 1979), better known as Yelawolf, is an American rapper from Gadsden, Alabama. In his early years, Yelawolf released his first independent album "Creek Water', which was released in 2005. During 2005 to 2010, he released one extended play (EP) and four mixtapes. One EP, titled 'Trunk Muzik', amassed a strong attention that would follow the rapper's signing a record deal to Interscope Records, which re-released the mixtape as 'Trunk Muzik 0-60' later that year. ...read more.
I'm not gonna lie. I don't even listen to rap usually. I am a lyric fanatic, however and Yelawolf for me is my one an only exception to listening to rap. Don't get me wrong, I like Ubiquitous, Eminem, and even Rittz, but I don't jump in my car and actively search their music. With Yelawolf, I buy his albums and I LOVE them which surprises everyone that knows me. I can listen to them from start to finish on repeat forever and never get tired of his genius.
Yelawolf is by far hands down THE most talented artist in rap & hip-hop today!...of all time? Well not yet but notice that I say YET. His verbal flavor is like no others. The mixing of lyrical melodies into his New South style of music is absolutely brilliant. He definitely raps & sings about real stuff & it seems to come original & straight from his heart which nobody can duplicate. H.B.
One of the most underrated ARTISTS. Guy is really one of the best songwriters of the present, as he showed on his new album Love Story. Has a lot of substance and passion in his music unlike most rappers who only talk about drugs, money, and women..and never sold himself out to make Pop radio hits like 95% of rappers today do.
Yelawolf's the only rapper that's ever brought a tear to my eye, and I've listened to Eminem's "Mockingbird". His track, "Disappear" from the "Love Story" album was original work unlike any rap I've ever listened to. His style is original and full of passion. He makes the top of my list any day.
5
NF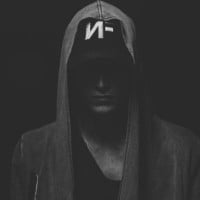 Nathan "Nate" John Feuerstein, whose stage name is NF, is an American Christian hip hop rapper, singer and musician from Gladwin, Michigan.
His Album "Perception" and "The Search" were number 1 in the Billboard charts for a reason. This guy has been compared to Eminem so much people actually think he's generic! If you think that he's generic then you should listen to the song "Returns" from his most recent Album "The Search", because he actually answers that statement in a powerful way (Without cursing). He should at least be in the top 5 in this list, but people are just too consumed by the lies of him being an Eminem clone. Even Eminem called him a "recovery clone". If Eminem subtly dissed NF, then NF is doing something right. That means that NF is becoming a threat and Eminem is telling him that he notices NF. I respect him and I believe that he will be Number 1 when Eminem retires (if he decides to retire). If EM doesn't retire then I believe NF will be the only threat to EM in the future. It'll be cool to see them battle each other in the future, but it would also be awesome if they did a collab together. You thought ...more
NF is an emotional person, but a rapper too. People think he's not a good rapper because he shares his feeling buts that's wrong. NO NAME is my favorite of his at the moment because it's a cool rap song but has emotion in it too. People say he's overrated but when you think about it, Eminem is popular when his rap song aren't eve that good. That's just my opinion, no disrespect.
Personally, he is the best rapper to me. He doesn't rap about stupid stuff, he raps about things that are meaningful. He raps to get out his feelings. He raps to make an impact. His music is kid-friendly, but not boring for adults. His mother died from an overdose, he was abused, and now he's locked inside his mind with fear. Come on guys, help me get him higher on the list!
I saw someone say that Yelawolf was the only rapper that made them cry... they obviously haven't heard "How Could You Leave Us" by NF. Also, none of the other guys on this list have as much passion as NF. Including Eminem. Period. If you are rolling your eyes at this, listen to the tracks "How Could You Leave Us," "Mansion," "Therapy Session," and "Outro." You'll thank me later. Another thing that NF brings that most of these other rappers don't bring is actual substance to his music. He isn't afraid to be open and raw. Additionally, I've never heard someone say "________'s music is the only reason that I am alive right now" about any of these other rappers, yet NF is having that kind of impact on his fans. In conclusion, I'm not going to make the claim that he is the most talented rapper on this list; I would put Eminem and Logic ahead of him. But if you are looking for a guy who makes "Real Music," then no one comes close to NF.
6
G-Eazy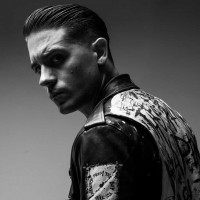 Gerald Earl Gillum, better known by his stage name G-Eazy, is an American rapper, songwriter and record producer from Oakland, California.
Oh my God! First Eminem, then Machine Gun Kelly, now G-Eazy! G-Eazy is a destinct rapper, in my opinion. He raps about different types of topics, unlike "MotorSport" by Migos, or "Marmalade" by Macklemore (who I love), though I love both of those songs, G-Eazy eaps differently. What I like about G-Eazy is that he speaks clearly, unlike Lil Pump or Post Malone. He's kind of like NF, where NF speaks clearly too, and raps about different stuff, too, especially in "Therapy Session" just like G-Eazy's "Me, Myself & I" with Bebe Rexha. Though "Him & I" comes from the basic topic of a love relationship between a guy and a girl, he's not talking about drugs or drinking as a sexual reference to addiction of a girl in this song really. Great flow, great lyrics, great topics, great creativity, great decision on collaborations or featured artists. You hit it Gerald and keep on hitting it, I Mean it.
Great rapper and great performer. Truly one of the greatest for me, deserves a place right behind Eminem. "Coldest white rapper in the game since the one with the bleached hair". Been following him for years and he's just getting warmed up y'all. To the people thinking his songs miss substance: look under the surface, read between the lines, listen to all his songs and you'll find the substance for sure (Everything will be allright, Marilyn, Must be nice, Shoot me down, Far Alone, Downtown Love, Sad boy, Remember you,...) I like that he has the struggle between being famous, wanting to be alone and just wanting to do well in life and for his family. Love his gratitude and openess about being sad once in a while and having anxiety about people and live. He's one of my biggest inspirations when it comes to empowering me to work hard for what I want in life, work hard and party hard. From the bay to the universe! You go, G.!
His old stuff is the most relatable stuff I've ever heard. Still cold right now crushing the game from 2013-now and many years to come. People say he's not that lyrical uuuuuuuh tf? Sad boy, don't let me go, no less, Remember You, Endless summer, Tumblr girls and opportunity cost are unbeatable tracks. He places 2nd for me. Not better than Eminem but the only one in his league. He's been grinding music even when he wasn't noticed and stilled dropped fire. He deserves it more than anyone.
Should be #2 right now for sure, #1 by the end of his career. So underrated. He can pull of any beat and tempo. Great lyrics right from the heart without apology. He's amazing live and gave by far the best performance I've ever seen. So talented.
7
Mac Miller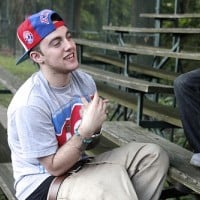 Malcolm James McCormick (January 19, 1992 – September 7, 2018), best known by his stage name Mac Miller, was an American rapper from Pittsburgh, Pennsylvania. He was also a noted record producer under the pseudonym Larry Fisherman. Miller died of an apparent drug overdose on September 7, 2018.
Legend, deserves more respect from this list. I'd put him at #2. His artistic growth, his depth, his fun attitude and positive energy in the face of all his depression. I've listened to Mac since I was a kid. I grew up with his music and his music grew along and matured with me. I was heartbroken to see him pass. Rip to a real fkn legend!
Mac has real deal talent. He is always evolving and growing as an artist, which just makes him increasingly versatile. He is just getting started too.
Mac at 6 is disrespectful. Dude's definitely better and has had more impact than Logic, Yelawolf, and G Eazy. Mac's easily in the top 3 with Em and MGK.
Definitely number two after Em, I don't know why G-Eazy or Macklemore are even on this list.
8
Mike Shinoda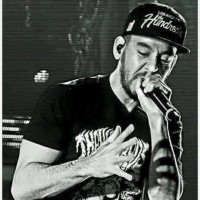 Michael Kenji "Mike" Shinoda (born 11 February 1977) is an American musician, rapper, singer, songwriter, record producer, graphic designer, manager and film composer. He co-founded Linkin Park in 1996 and is the band's rhythm guitarist, primary songwriter, keyboardist, producer, and co-lead vocalist. ...read more.
You CANNOT forget about Mike. Eminem is EASILY the best white rapper, but this guy is underrated. We forget that he's a rapper because he's in one of the nu-metal bands of all time (and because, while most rappers have a pretty hardcore exterior, he's basically the nicest guy in the world), but Mike is one of the best white rappers, if not one of the best rappers, to ever live. He's multi-talented, yes, but his rapping skills are pretty top-notch.
I don't think people really know Mike's rap tracks since Linkin Park's hits kinda mask all their other songs, if you haven't.. check out songs like " High voltage", " I have not begun", When they come for me", Wretches and Kings, "wastelands", and " until it breaks".

He also goes under the name " Fort Minor", that's completely Hip hop, if you haven't.. you should definitely give it a listen.
Mike is a true artist. I'm also an Eminem fan, but M. Shinoda can play more instruments than I can count, do visual art (like paintings and stuff), and rap like a genius. Between that and all the charity stuff he does, I'd say he like a modern the Vinci.
I Really didn't know him until linkin park and tracks "in the end" and "high voltage". And his not just a rapper his also plays A LOT of instruments! He's ALSO a great singer, songwriter and artist! Most of his lyrics have a deep meaning!
9
Macklemore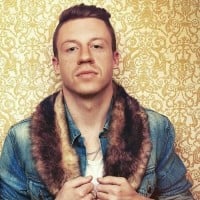 Ben Haggerty, (born, June 19, 1983) known by his stage name Macklemore and formerly Professor Macklemore, is an American singer and songwriter from Seattle, Washington.
Although I'm not going to dispute Eminem topping the list honestly he's my second favorite at least of those currently in the top 10.
Macklemore is okay. He has got great rapping skills, but is a bit of a weirdo and is all about gay rights and they is fine but he acts like he is the coolest dude ever. Cocky, but good. In my opinion, Eminem is only great white rapper ever.
How is this guy not on the list... For starters, many people have been saying he is one of the best white rappers for a while now, and he rapped out Thrift Shop.

End of story.
Pure songs and songs about getting girls and ones about equality and Seattle. Everything this guy is... He should be at least number 2 but u do agree Emenim is the best. Still, just listen to Kevin, Same love, My oh My; all these songs have so much power behind them.
10
Rittz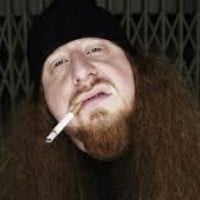 Jonathan McCollum, better known by his stage name Rittz, is an American rapper from Gwinnett County, Georgia.
Rittz kills it every time he spits. There's no doubt about that, but he doesn't get the credit he deserves. I know he's better than Yelawolf. Next to nothing was second on the record sales when it dropped so I think that probably says it all. The way he words his rhymes and the beats he kills, there's no doubt that he's in the top five white rappers hands down. Bloody Murdah!
Ritzy is by far the best rapper on this list, then Yela, then maybe MGK. Me just has the name but after his first couple albums he is garbage.
I love me some rittz! I relate to so many of his songs.

P.s. he should at least be in the top 5!
Rittz only receives about 280,000 monthly listeners on Spotify yet he is so good. All my friends and I listen to rittz
The Contenders
11
Ubiquitous
I agree that this cat has the talent and potential skills to one day rest a lot closer to the top of this list (or any list of top lyricists for that matter). If he could bring a little more depth to his style, a little something people can relate to...more of the struggle, less of the lyrical bravado bragadocious type ish...show us what he's really made of...because there's no doubt he got the rhyme patterns and the linguistics to match. He's got all the ingredients, just needs to evolve the recipe a bit. When I was young you had to be from the ghetto of a major city to make it anywhere in hip hop, and after awhile the wife & kids & good job route started to look way more cozy. I hope this cat keeps it moving, not only for himself but for those like him, who came before.
Why the hell is UBI 8th! Has anyone heard his lyricism. The way he puts his thoughts together and makes it rhyme puts him in the top 20 of all time for me. He definitely beats Lil Wayne and Drake by a long shot. He's just never noticed because he's not mainstream.

STRANGE! Music
12
Lil Wyte
Patrick Lanshaw, better known by his stage name Lil Wyte, is an American rapper from Memphis, Tennessee.
From 2003 to 2012 Wyte was easily the 2nd best white rapper out behind em! Still spits fire to this day, never went mainstream and still puts in work. Lifetime fan of Wyte should be too 5
It really sucks that G-Eazy is higher than Wyte.
The best southern cracker rapper of all time!
I am Lil Wyte. Seriously. I can take 14.
13
John Cena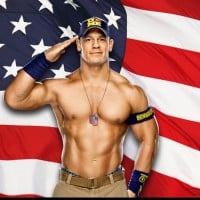 John Felix Anthony Cena Jr. (/ˈsiːnə/; born April 23, 1977) is an American professional wrestler, rapper, actor, and reality television show host signed to WWE, where he is assigned to the SmackDown brand. ...read more.
It says "John Cena". But, where is he in the picture? All I can see is an American flag!
Cool dude and nice guy but nobody has ever heard his songs, at least I haven't.
He makes music? I know he got into acting but I didn't know he's a rapper too.
I thought he was an American wrestler, not a rapper.
14
Lil' Dicky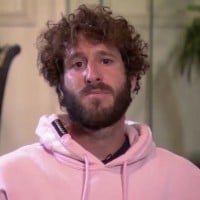 Super-Talented. He has a vision for the game he wants of himself, and that's something hood rappers need to start understanding. Be yourself, and be good at it-- Lil' Dicky has some dope tracks.
Lil Dicky is such an innovative rapper. "Professional Rapper is one of the most creative tracks I've heard. Snoop's nonchalant tone while Dicky raps his ass off is killer.
The man has no hardship in his background but his raps are strong and has a Good beat. He is new give him time and let him make a name for him self
Lil Dicky goes hard and the background he has does not change the raping style. He's young and can make himself big
15
Tyler Joseph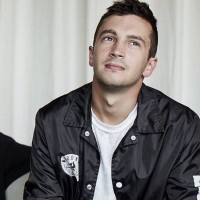 Tyler Robert Joseph is an American musician, singer-songwriter, and rapper. He is best known as the lead vocalist and keyboardist for American musical duo Twenty One Pilots.
Tyler should be much higher on the list. Twenty One Pilots has done something that not even the Beatles or Michael Jackson has done, have TWO albums where EVERY song on the albums have gone Gold or Platinum as singles. Amazing talent, and just a good human being. Lyrics are deep, intriguing, and and make you think.
Oh yeah, he can sing and play instruments too...
He is an astounding singer and rapper. In my opinion, he has the whole package when it comes to rapping. Not a lot of rappers can rap so well with an amazing and original beat. Also, a lot of rappers cannot rap with an intention to make someone feel the same as Tyler does once you finish listening to one of his songs with him singing, let alone him rapping. lastly, the meaning behind his words is breathtaking.
One of the most peaceful voice that I've ever heard...
Even when he raps!
He's voice is so pure and soft.Even when he screams it is like he's trying to make you sleep.

Keep singing bro.
World needs your beautiful lyrics and voice.
I literally only came to this list to see Tyler on it. Love him!
16
Vinnie Paz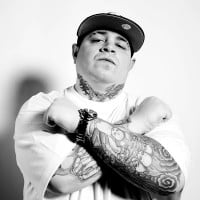 Vincenzo Luvineri, better known as Vinnie Paz, is a Sicilian American rapper and the lyricist behind the Philadelphia underground hip hop group Jedi Mind Tricks.
17
B-Nasty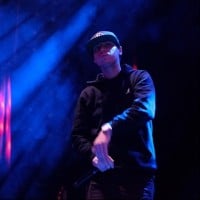 18
Andy Mineo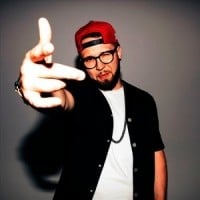 Andrew Aaron "Andy" Mineo, formerly known as C-Lite, is an American Christian hip hop artist, producer, and TV and music video director from New York City.
Thank goodness he's over John Cena and TobyMac. He deserves to be heard by so many more ears; not only can this guy rap, but he conveys positive messages. He addresses social issues in songs like Vendetta, and he's got really some really fantastic rap tracks, such as You Can't Stop Me. It won't be long until he's up there with guys Kendrick and Eminem
He is super amazing, especially live. When I saw him, he was spitting raps while skateboarding all over the stage. Amazing.
Totally awesome rapper. Just winning & chilling in the Rap industry, and deserves to be heard by more ears.
Check him out. Listen to uncomfortable and vendetta. Slow starts but when the beat comes you won't be disappointed
19
Aesop Rock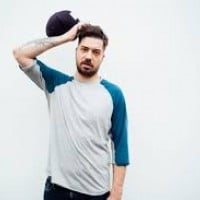 Ian Matthias Bavitz, better known by his stage name Aesop Rock, is an American hip hop recording artist and producer residing in Portland, Oregon.
Aesop Rock makes you want to expand your own vocabulary, read more, understand his complex metaphors. He's a great MC, amazing on stage, but what is most surprising is that he uses his large vocabulary and ability to craft imagery while freestyling off the top. Easily the best rapper alive.
This guy should be 1. His vocabulary level is like none other, not there just because and the way he formulates his esoteric lyricism is beyond what any other artist here could ever do. P.S Lil Dicky and Mac Miller are JEWISH.
Aesop Rock, easily the greatest lyricist rap has ever had and one of the best flows in rap as well. Aesop Rock would wipe the floor with any other rapper on the list, even Eminem.
How the GOD is not #1 let alone top 10 is actually ludicrous. RIP people not knowing the G.O.A.T. for white rappers.
20
360
He is sick and has this crazy style.
21
Watsky
This man is talented, his lyrics' are deep and meaningful. Such a good rapper, he definitely should be higher on this list. This man deserves more than the fame that he has.
If you're going to compare him to Eminem, also point out that Watsky also isn't a misogynist or homophobe.
Wicked fast, and funny
22
El-P
This list shows that everyone on here has a horrible taste in music. The dude from linkin park and John Cena are higher on this list then El-p this is straight insulting and disrespectful to El-P.
Didn't find Aesop Rock so I voted for a other great rapper!
The best rapper of all time and it's not even a question.
Man is in Run The Jewels. Get him higher
23
Lil Xan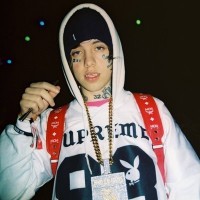 Barely should be here
24
R.A. The Rugged Man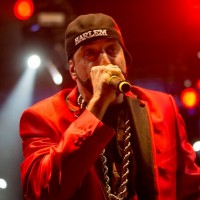 Richard Andrew Thorburn, better known by his stage name R.A. the Rugged Man, is an American rapper. He began his music career at age 12, building a reputation locally for his lyrical skills.
What is this, his the best white rapper after eminem. that if he wasn't as good as eminem, this list should be named the most famous rappers not the best rappers
When asked about R.A., Biggie said "I thought I was the illest".
Brother Ali is albino lol and ranks higher than R.A.? Popularity is his only downfall! By far the best white boy emcee of all time! Where's Alchemist and Evidence on this list?
R.A should be on top 10
25
Zack de la Rocha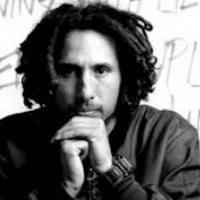 Zacharias Manuel "Zack" de la Rocha (born January 12, 1970) is an American musician, poet, rapper, and activist best known as the vocalist and lyricist of rap metal band Rage Against the Machine from 1991–2000, and after the band's reunion in 2007 until their last show in 2011. He left Rage Against ...read more.
People forget how awesome Rage Against the Machine was.
Amazing but he's Latino
PSearch List