Greatest Music Producers of All Time
The Top Ten
1
Jeff Lynne
Jeff Lynne is in the top 5 Producers for mine. I would have him number one as I know of no other producer that has achieved so much for so many musicians including some of the best ever. Yes some have achieved so much with one musician/group however to resurrect so many different careers with his influence speaks for itself. I suppose if research was completed on each person then Jeff would stand up there with a couple of others - the top 5.
Not only were ELO's albums fantastically produced, but Jeff's worked with tons of other artists and brought his magic to their recordings as well! Jeff and ELO are also a huge influence on many of today's artists. I'm all the time hearing or reading articles with newer bands and artists who mention Jeff and/or ELO as a big inspiration to themselves.
His results are unquestionable. His contemporaries turn to him. He is the absolute best!
Borderline top five as a producer. Vastly underrated because he never promotes himself. His impact goes far beyond just producing however, and his value to the music of the last half-century is gradually becoming more recognized. Influenced by the Beatles "I am a Walrus", he practically invented orchestral rock in the early 1970's. His sound is immediately recognizable not only in the music of ELO, but in those he produced afterwards. He was instrumental in the revival of George Harrison and Roy Orbison. A quality pick...
2
Quincy Jones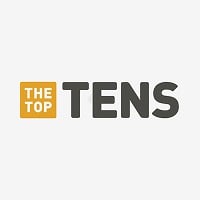 Quincy Delightt Jones, Jr. is an American record producer, conductor, arranger, composer, musician, television producer, film producer, instrumentalist, magazine founder, entertainment company executive, and humanitarian.
In the REAL actual world, he is the greatest producer of all time. Nobody else has done it at is level in MULTIPLE genres. Check his resume Sinatra, Michael Jackson...
Produced all greats From Sinatra to Jackson including hip-hop #fact
He surely stands out as the best! His longevity, mastery of music arrangements, the scope of musical genres and artist, and not forgetting film scores, gosh the man is a giant, pure genius! I love ever piece of musical work he ever touched, not to mention albums released under his name, with contribution from "who is who" of music!
Created the most successful album (s) in history, which really says it all, he's also proven to be a successful recording artist
3
Dr. Dre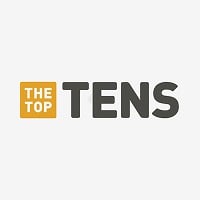 Andre Romelle Young, better known by his stage name Dr. Dre, is an American rapper, record producer, and entrepreneur born on February 18, 1965 in Compton, CA. He is the founder and current CEO of Aftermath Entertainment and Beats Electronics.
Dr. Dre is the greatest of all time, he has done so much for hip hop/rap music. In 1988 he made gangsta rap well known when he produced the NWA album "Straight outta Compton". Which made ice cube and eazy e famous. Then in 1992 in invented G-Funk on his classic album "The Chronic". At the same time he gives us snoop dogg! In 1995he leaves death row records to make his own record label "Aftermath records". In 1999 he gives us another classic album called "2001" and at the same time he gives us Eminem and produces his first album! In 2003 he gives us 50 Cent and produces his first album which made him famous like Eminem and snoop dogg. In 2005 he makes The Game famous by producing his first album as well. 2012 he gives us a new rapper called kendrick lamar who is very good! He will become as big as snoop dogg, Eminem, 50 cent and the game. He has also done a lot for Tupac and nas. It was his idea to make a Tupac hologram. Every track he produced becomes a hit! The creator of classic ...more
Dr. Dre is great he has brought so many rappers into fame. There are also a few that should be added on here like Just Blaze and a few others like him.
Dr dre Should be 1st in the list, He made tons of rappers Famous and he Saved Eminem's Life. He (Eminem) Was once poor that he could'nt Afford to Buy Diapers for her Baby Girl. But Dr. Dre made him Famous and he is now rich. And Dr. Dre's "Forgot About Dre" Was awesome SPLENDID AND I COULDENT DESCRIBE IT WITH WORDS
I agree with ya my man. Dre is also the best selling rapper and the richest ine - AlphaQ
This list needs a New leader! Dr Dre, do you know why? Because he is the father of all producers! Ghetto music maker! Rich music maker! Best music maker! From 1980 to 2012 (the end) he was and he's still the king! Thank you to Re order this list
4
George Martin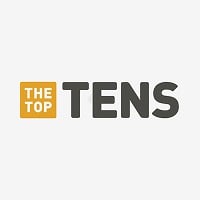 Sir George Henry Martin was an English record producer, arranger, composer, conductor, audio engineer, and musician
Well the name says it, without him, I bet you the Beatles would be another group who failed to succeed.
Helped make the Beatles the most popular rock group in history. If not #1 producer, than certainly #1 promoter.
Penny Lane, Eleanor Rigby, Strawberry Fields, A Day in The Life, and many more - who else but George Martin!
After Brian Epstein, the guy most responsible for the Beatles success (other than the Beatles themselves).
5
Yoshiki Hayashi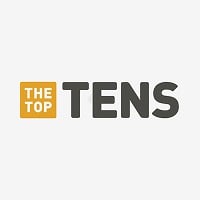 Yoshiki Hayashi is a Japanese musician, songwriter, composer and record producer. Better known by his stage name Yoshiki, he is best known as the leader and a co-founder of the heavy metal band X Japan, for which he is the drummer, pianist and main songwriter. The band achieved breakthrough success ...read more.
NO WAY! WHO IS THIS GUY? Jeff Lynne's the greatest music producer of all time! - Drtrekker
Some of the crazy fan boys need a slap in the face to wake up a little
NO WAY! Who is this guy? Phil Spector's the greatest music producer!
he's a great musician, and he's a great producer too! - kurenai_tenshi
6
Rick Rubin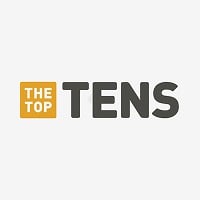 Frederick Jay "Rick" Rubin is an American record producer and former co-president of Columbia Records.
The Master of rap and rock. He started with punk then moved on to rap. Not to mention he produced Johnny Cash's later albums the American Recordings. Today he works with Eminem and continues to make platinum albums
The best sound in a Slipknot's album... Subliminal verses, credits to him!... Also he produced the best album of Metallica since the Black album, Death Magnetic... Also Slayer.. Red hot chilli peppers... This guy is awesome
He produces many of the bands that I like he's a genius. He should be number one because rolling stone called him the most important producer and he popularized hip hop.
Its funny how at one point he produced a Run DMC album a Beastie Boys album and a Slayer album at the same time this man is legendary - christangrant
7
Robert John Mutt Lange
AC/DC... Def Leppard... Shania... Need I say more?!? Although he is rather an idiot for cheating on the most beautiful woman in the world.
Sold the second highest album of music of all time.
300 Million records sold enough said
Add up the albums sold...
Back in Black still sounds amazing.
8
David Foster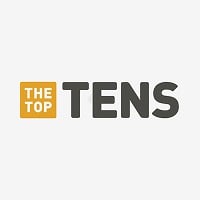 David Walter Foster is a Canadian musician, record producer, composer, songwriter, and arranger, who has won 16 Grammys.
David is a pure musical talent who doesn't have to chase fads to be successful. His compositions are classical yet stylish and innovative. Other producers have chased sounds he has popularized, but he stands a cut above the rest. His versatility when it comes to working in different genres is a testimony to his strong sonic foundation.
David Foster have produced countless HIT records that got PLATINUM. Numerous awards and hits later, he is still actively signing and producing new artistes from many countries. Dirty Loops are 1 of them. He and Quincy Jones, in my book, the best music producers of ALL TIME!
Without a doubt, the best producer of all time. If you don't think so, then you don't know who he is.
From my perspective, David Foster is by far the best producer of all time, I am his fan from Rwanda living in China, his music has made the entire world vibrate.
9
Martin Birch
Probably the best overall bands someone ever worked with.
85th? Iron Maiden, Whitesnake, Rainbow, Black Sabbath... do I have to say more?
Why isn't this higher?
10
Phil Spector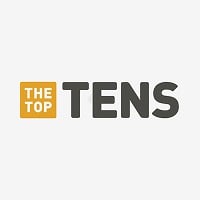 Phil Spector is American record producer known for his work with Leonard Cohen, Ramones, John Lennon and The Beatles. He was sentenced to 19 years to life in prison for the murder of Lana Clarkson in 2007.
Okay, the Wall Of Sound is about it. There's nothing else up his sleeve (apart from a gun maybe! ). But he produced some fantastic tracks and has a truly distinctive sound. His influence is huge.
Spector had / has a natural gift for hearing and combining sounds. His famous "Wall of Sound" is just one example of his innate musical ability.
Created the sound that allowed rock and roll to start and flourish. He created the bridge with some of the greatest music ever.
Never heard of that Asian guy. The greatest producer is probably Phil or George Martin
The Contenders
11
Timbaland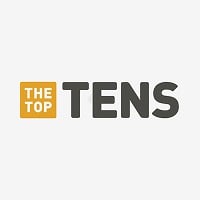 Timothy Zachery "Tim" Mosley, known professionally as Timbaland, is an American record producer, singer, songwriter, rapper and DJ.
He truly is a great producer! But where are all the producers such as darkchild or shaffer smith or rico love? - HenP
He is the man! My favorite music producer... Very talented person!

He should continue this awesome music journey...
I'm sure people would agree that Timbaland has produced great music.
He is genius.. Work whit justin timberlake. Nelly furtado. Missy.. Amazing
12
Brian Eno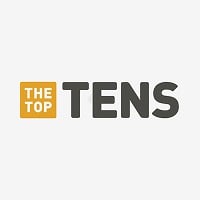 Brian Peter George St John le Baptiste de la Salle Eno, RDI is an English musician, composer, record producer, singer, writer, and visual artist.
This man is a genius. His collaborations with David Bowie and Talking Heads puts him in the top 5, at least, and that's ignoring his pioneering solo work.
What how is this guy not in the top 3 for his work with talking heads
Come on. He is legendary.
Music influencer. God of synth. Listen and be schooled in quality, (might I suggest the work he did with Byrne of the Talking Heads? )
13 Flemming Rasmussen
14
Bob Rock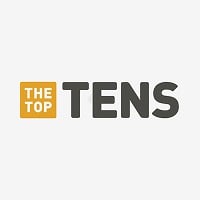 Robert Jens "Bob" Rock is a Canadian musician, sound engineer, and record producer best known for producing rock bands and music artists such as The Tragically Hip, Aerosmith, The Cult, Bon Jovi, Mötley Crüe, 311, Metallica, Our Lady Peace, Bryan Adams, The Offspring, Michael Bublé, Black Veil Brides ...read more.
Metallica, The Offspring, Motley Crue, Bon Jovi, The Cult and more! Why is this dude so low? - Mumbizz01
If it weren't for this guy, all of load reload and black album would sound bassless like AJFA
15
Ted Templeman
C'mon, Dave, give me a break.
16 Terry Date
17
Scott Burns
Scott Burns is probaly the best producer for Extreme Metal, especially Death Metal, he produced some of the best albums made in that genre. His production style is also very reconizeable. - christangrant
18
Steve Albini
I'm a fan of the style of music he's known for producing
Great music that is laud and weird. He is different
Pathetically dreadful
What a dreadful list.
19 Bruce Fairbairn
20
Butch Vig
Today he is with the smashing pumpkins and you can't forgot about his collaboration to the the most famous album nevermind by nirvana which made them my fqvorite rock band and many others
Nevermind. Smashing Pumpkins. Foo Fighters. Enough said.
Another great producer strangly placed.
Butch!
21
Arif Mardin
Helped the bee gees during the pre-Disco era to launch them into fame, also discovered Barry's falsetto, without him maybe barry would've had no falsetto?
22
Kanye West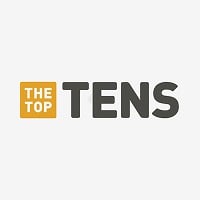 Kanye Omari West is an American rapper, songwriter, and fashion designer. He was born on June 8, 1977 in Atlanta, Georgia. After West's parents divorced, him and his single mother moved to Chicago, Illinois. At the age of 10, West temporarily moved to Nanjing, China, because his mother was teaching ...read more.
Goat producer. Every album he does is something new and it still works
Why is he so low?! His creativity goes beyond most other producers. He is constantly changing musical trends, and sets the bar higher every time he releases a track. He is definitely underrated as a producer.
He's a musical genius and my dark twisted fantasy definitely pushed the boundaries of hip hop showing what versatility is all about
He should be number 1, Literally changes the industry with every album he produces.
23
Hugh Padgham
Should be ranked much higher.
Knows how to make music that sells.
The inventor of the legendary big sound of 80s. Worked with Genesis, Sting, Peter Gabriel. He is genius.
24 Ross Robinson
25 Fredrik Nordström
26 Brendan O'Brien
27
Rod Temperton
His attention to detail was awesome, andthe way he fused diffrent genres was effortless.
28
Brian Wilson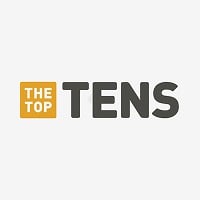 Brian Douglas Wilson is an American musician, singer, songwriter, and record producer best known for being the multi-tasking leader and co-founder of the Beach Boys.
For the greatest producer of the 20th century to be a cellar dweller while Rick Rubin is in 6th place is a black mark against democracy itself. Also evidence that many people must be fortunate enough to have never heard Rubin/Metallica's Death Magnetic. Brian perfected the wall of sound with hits like "Do You Wanna Dance" and "Wouldn't It Be Nice? ". Can you imagine if he just brick walled every track with a hard limiter and called it a day? Can you imagine if "I Get Around" had as much audible clipping as RHCP's "Parallel Universe"? And don't even get me started on Kanye West. The man's last LP was so bad he had to send out patch notes to fix it. Brian had produced four #1 hits (and written a fifth for Jan & Dean), and written a teenage symphony to god, including the consensus "greatest song of all time", "God Only Knows", all by the time he was 24. He doesn't have to refer to HIMSELF as a genius for people to believe it. ...more
Brian's production work was almost exclusively limited to The Beach Boys and his own solo career. His production techniques, vocal and instrumental arrangements were influenced by Spector, but he surpassed The Wall Of Sound. His innovations inspired more than just The Beatles, but all groups serious about vocal arrangement and beauty. Most importantly, Brian took sadness and woe and created beautiful art in music.
Brian Wilson. At #30? Below Kanye Kardasian? (Sp)(but who cares? ) Brian was deaf in one ear, as everyone knows, but was still able to put those harmonies together that, to this day, few can replicate. With his leadership, style, and voice, along with his mad skills in arrangement and producing, he created a WHOLE culture, that being California, surfing, cars, and GIRLS. Brian Wilson has no rivals, except for maybe George Martin. To have him listed at #30, below 95% of all the others is laughable.
Best of the best no one can compare to this modern day Mozart! Brian was so far ahead of his time this album is still selling and drawing crowds 50 years later!
29 Mike Stone
30
Eddie Kramer
Did a bunch of Zeppelin, that should put him #2 behind Jimmy Page.
31
Tom Dowd
There are not too many he didn't work with! Pure Genius! - mdp1970
Rock music is what it is today because of Tom Dowd
How is this man not way up the list?
32
RedOne
Hi have the least album of Michael Jackson.
Lady gaga is her job.
One touch from this guy is enough to transform any song to a successful hit...
The best producer in the world
Best producer I have seen
33
Norman Whitfield
He gave Motown the funk when he produced the The Temptations - Ain't Too Proud to Beg, Cloud Nine, Papa was a Rolling Stone, Marvin Gaye - Grapevine, Gladys Knight - Grapevine, The Nitty Gritty, Edwin Starr - War & Undisputed truth - Smiling Faces Tell Lies.
He told me "i got over 150 Hit Songs, not just Songs, Hit Songs, Son..." I would think this magazine would have known he is the Worlds Greatest All Time Producer...
34 Sylvia Massy
35 Ron Nevison
36
Max Martin
Yeah this guy has almost as many #1s as Paul McCartney and John Lennon. This guy is easily #3 AT LEAST
Seriously 38(? ), he has to date (Jan -19) 22 Billboard Hot 100 number 1. Only surpaced by Lennon/McCartney...
The best producer ever for me. He's behind the successful carrier of Britney Spears, Backstreet Boys, Katy perry, Justin Bieber, Pink, etc... He deserves to be number 1!
Probably the man with the largest number of hits! From stockholm, Sweden. The man behind producers like: RedOne, Dr' Luke, shellback, among many.
37 Daniel Lanois
38
Roy Thomas Baker
Queen, hello? What about the Cars? Foreigner, Journey, Free, David Bowie...
39
Andy Wallace
Mixed NIrvana's Nevermind album and almost every rock record of that time
40
Todd Rundgren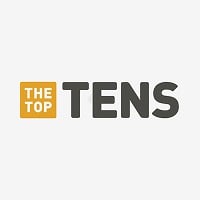 Todd Harry Rundgren is an American multi-instrumentalist, singer, songwriter, and record producer who has performed a diverse range of styles as a solo artist and as a member of the band Utopia.
New York Dolls debut, Badfinger Straight Up, Meatloaf's Bat Out of Hell, XTC Skylarking, The Tubes Remote Control Grand Funk's We're an American Band and Shinin' On, The Band Stage Fright plus albums by Hall and Oates, Cheap Trick, Patti Smith, Psychedelic Furs, Rick Derringer and many others. He also produced all his own solo albums and those he did with Utopia and Nazz. Known for working really quickly and suggesting creative solutions.
Wouldn't wanna be like you is my all time favorite intro hook
A Wizard, A True Star!
Bat out of hell
41
Giorgio Moroder
Just check the list of international top hits written and produced by him und you will see that this man should be found in a top ranking. About 50 years his produtions are in the charts. This is so remarkable, because in this long period the instruments and the studio technik had been improved and changed a lot. Remember the song I feel love with donna summer from 1977, listening today it has still an unbelieveable sound. Giorgio was ahead of his time for many years.
42
DJ Premier
He made some of the best mixes and beats ever, and should definitely be in the top ten. just listen to "the 6th sense", "The World is Yours", or "10 Crack Commandments" and you'll understand what I'm talking about. - Atliens
The man who introduced how beats in hip hop would be after the hip hop rennesance. - TheJudge
I voted this loser by accident.
He should be Top 2. Just saying
43
Scott Storch
from DRE to 50Cent to Byonce to Nos to well just about everyone... no one better and he has money taller than shaq... p. s. timberland gets eatten by scott storch he makes him look like a baby. - erickn55
Scott Storch is the most accomplished music producer the the best piano and keyboards player created mind blowing melodies that are not of this world.
Scott storch the goat no cap
The best prd of history
44
Hajime Okano
he also a producer of DEAD END (one of the influential rock bands of japan) and other bands - ronluna
almost all famous bands in japan knows his name and be their producer - ronluna
Very famous in Japanese music, surely should be on this list.
45
Jimmy Iovine
He should be in the top 10... 100%.
Genius!
46
The Neptunes
They need to be higher on this list way higher top 10 in my eyes
Many of best producers there is...
Pharrell... Musical genius... ,
They r the best in music
47
Teddy Riley
Teddy Riley was responsible for the whole New Jack Swing sound. He also co-wrote the Dangerous album for Michael Jackson which sold like 35 million albums. He should be higher!
Should be in the top 10.
48
Deadmau5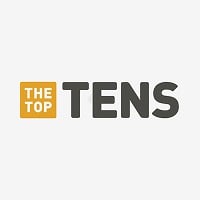 Joel Thomas Zimmerman (a.k.a. deadmau5) is a Canadian DJ producer, formerly a web developer, who produces a wide variety of electronic musical genres, such as electro and dubstep, but is best known for popularizing work in the areas of progressive house and electrohouse, along with the genres themselves. ...read more.
Best progressive house producer ever! How the heck is he not higher on this list?
49
Mike Shinoda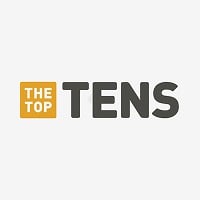 Michael Kenji "Mike" Shinoda (born 11 February 1977) is an American musician, rapper, singer, songwriter, record producer, graphic designer, manager and film composer. He co-founded Linkin Park in 1996 and is the band's rhythm guitarist, primary songwriter, keyboardist, producer, and co-lead vocalist. ...read more.
The most creative producer out there!
He's not only a producer, but a synthesizer, guitarist, rapper and singer too!
He's super underrated among awesome producers like dr dre and Kanye but everything he produces turns out great
50
Kenny Babyface Edmonds
He has produced for legends including top female artists of all time Whitney and Aretha Franklin.Babyface is the only producer who can get best out of an artist.
He has done a great job when he was in LaFace Records with his partner in crime, L. A.
He has probably done as much good work as David Foster has!
He is a legend!
Hee made me love hiphop
PSearch List