Best High-Pitched Metal Vocalists
The Top Ten
1
King Diamond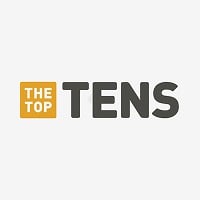 Kim Bendix Petersen, better known by his stage name King Diamond, is a Danish heavy metal musician. He is known for his extensive vocal range, usually sung in falsetto. King Diamond was originally known as the vocalist for Mercyful Fate, but has become notorious for his horror themed Concept albums ...read more.
Sometimes people use a little bit of Falsetto to sing.
But, to be honest, I really dislike this man voice. All song using Falsetto.
In smule app, many peoples sang helloween or maiden songs with Falsetto, even the pitch is low.
what?
His voice is unbearable...
There is no equal! Rock on
All hail the King!
2
Rob Halford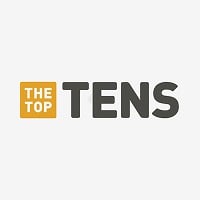 Robert John Arthur "Rob" Halford is an English singer and songwriter, who is best known as the lead vocalist for the Grammy Award-winning heavy metal band Judas Priest and famed for his powerful wide ranging operatic voice.
Amazing vocals on practically any of the songs. Just listen to Prisoner Of Your Eyes and Turbo Lover. It shows one second it can be a graceful low to a window shattering high. Just simply an amazing vocalist and Judas Priest is an archetype in Heavy Metal.
Hear Painkiller.. Or The Beyond The Realms Of Death Or The Sentinel
And you will know that the god of metal is the best high-pitched metal vocalist.. King diamond is good for 3rd and bruce deserve 2nd spot hear the high pitched scream at Number Of The Beast Or Run To Hills and where is tom araya? He did one of the best high-pitched screams at angel of death - nooreldeen
If Rob the metal god Halford isn't number 1 on this list then it shouldn't exist. - Sabbath
Favorite scream "victim of change! " - zxm
3
Bruce Dickinson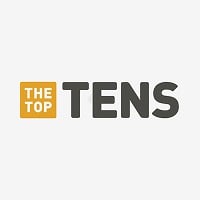 Paul Bruce Dickinson, known professionally as Bruce Dickinson, is an English musician, airline pilot, and broadcaster. He is most well known for being the lead singer in heavy metal band Iron Maiden and his solo career.
I especially love it when Bruce gives that final high pitched scream in the end of Run To The Hills - Danielsun182
Yes, he gave a mind blowing scream in the end of the Run to the Hills. but isn't it little bit of overrated for him to be at number 1. I mean there are lots of other high-pitched metal vocalists. - zxm
4
Miljenko Matijevic - Steelheart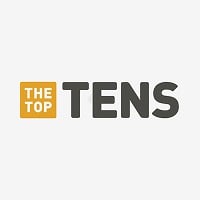 Miljenko Matijevic is a Croatian-American singer and songwriter. He is best known as the lead vocalist and songwriter of rock band Steelheart. He has a big following in South Korea and has worked on several South Korean TV series.
He isn't exactly a metal singer - glam metal is more like hard rock. - Metal_Treasure
Just listen into their hits like She's Gone, Can't Stop Me Loving You, Shiela and I'll Never Let You Go and you will have your jaw dropped.
@Metal Treasure, why you hating on Mili/Mike? On one site you wrote he didn't belong to the list because he's only 3 octaves and the list is for 4 octaves and higher. Seriously, have you heard this man sing?
I don't hate him, I like him. But he isn't metal. And his range is under 4 octaves. Are you telling me that I have to ignore facts if I like something? Like you do? - Metal_Treasure
He's the highest pitch male rock singer,pure voice, not falsetto
5
Michael Kiske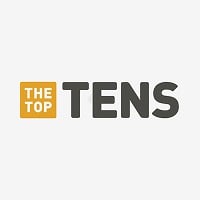 Michael Kiske is a singer best known as the former lead vocalist for the German power metal band Helloween.
43 names and Kiske wasn't mentioned? - Metal_Treasure
6
Fabio Lione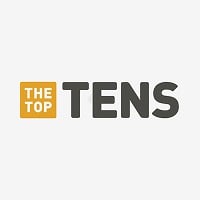 Fabio Tordiglione is an Italian singer and lyricist who has sung with many music bands including Rhapsody of Fire, Labyrinth, Ayreon, Angra, Vision Divine, Hollow Haze, Kaledon, Ancient Bards, and Athena.
7
Neil Turbin
Best screaming anthrax vocalist neil turbin
8
André Matos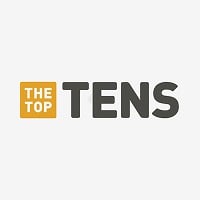 André Coelho Matos is a Brazilian vocalist, pianist and composer. He was involved in the heavy metal bands Viper, Angra and Shaaman.
Yes, he's a technical beast. - Metal_Treasure
9
Tim "Ripper" Owens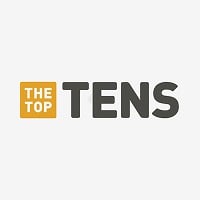 Timothy S. "Ripper" Owens is an American heavy metal singer who currently performs with Beyond Fear, Yngwie Malmsteen's Rising Force and Charred Walls of the Damned.
He's very good - very powerful voice yet high-pitched (you probably noticed that many high-pitched singers don't have very powerful voices). - Metal_Treasure
10 Alessandro Conti
The Contenders
11
Roy Khan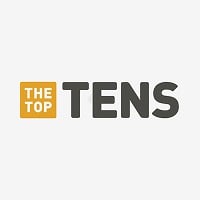 Roy Sætre Khantatat, is a Norwegian singer-songwriter. Commonly known as Roy Khan or simply Khan, he was the lead vocalist for the symphonic power metal band Kamelot from 1997 to his departure in 2011. He co-wrote most of Kamelot's songs with the band's guitarist and founder Thomas Youngblood during ...read more.
12
ZP Theart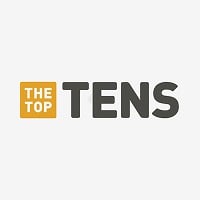 ZP De Villiers Theart is a South African singer, songwriter, and the lead vocalist for Skid Row. Theart first garnered attention as the original singer of British power metal band DragonForce.
13
Joey Belladonna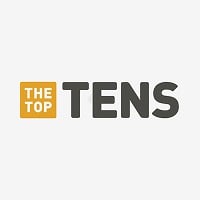 Joey Belladonna is the American Thrash Metal singer, best known for leading the band Anthrax. He also sings and drums for the cover band Chief Big Way.
14
Ronnie James Dio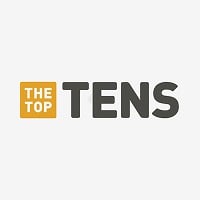 Ronnie James Dio (born Ronald James Padavona; July 10, 1942 – May 16, 2010) was an American heavy metal singer, songwriter and musician. He fronted and/or founded numerous groups including Elf, Rainbow, Black Sabbath, Dio and Heaven & Hell. He is credited with popularizing the "metal horns" hand gesture ...read more.
He's great and I love him but he isn't a high-pitched singer. - Metal_Treasure
15
Geoff Tate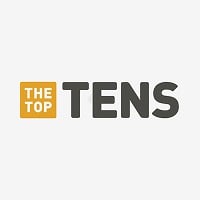 Geoff Tate is a German-born American singer and musician who rose to fame in the 1980s with the progressive metal band Queensrÿche.
16
Tobias Sammet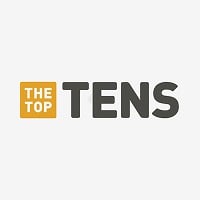 Tobias Sammet is a German metal musician, best known as the vocalist and primary songwriter of the power metal band Edguy, as well as the founder, main singer and bassist of the metal opera Avantasia.
17
Cam Pipes
It's funny to see Cam Pipes at this spot and King Diamond at the #1 spot because Pipes as been Diamond's "behind the curtains" live singer since 2005! Love this guy and miss 3 inches of blood. - Jay3401
18 Olaf Hayer
19
Tony Kakko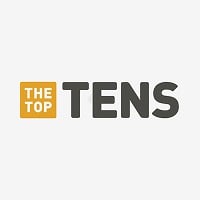 Toni Kristian "Tony" Kakko is a Finnish musician, composer and vocalist. He is mainly known as the vocalist, primary songwriter, and creative force in the band Sonata Arctica since 1996.
20
Timo Kotipelto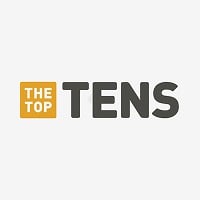 Timo Antero Kotipelto is the vocalist of the Finnish power metal band Stratovarius and is the creator and vocalist of the power metal band Kotipelto.
21
Russell Allen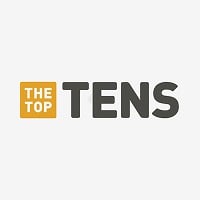 Russell Allen is a singer and lyricist best known as the vocalist of American progressive metal band Symphony X.
22
Ian Gillan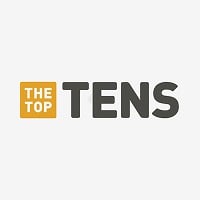 Ian Gillan is an English singer and songwriter. He originally found success as the lead singer and lyricist for Deep Purple, and the original singer on the rock opera concept album Jesus Christ Superstar by Andrew Lloyd Webber, where Gillan had the leading role (Jesus Christ).
Seriously guys, he has the best high pitched scream ever. Just listen to his screams in Made In Japan songs like Space Truckin', Black Night and of course the incredible Child In Time. He also sings with a high pitched voice in Strange Kind of Woman in Made In Japan during the guitar and vocal battle.
He started it all in metal and deserves more love and respect, much more than #31 on this list.
He was Bruce Dickinson's vocal idol. The first album Bruce even bought was Deep Purple's In Rock (1970) - because Bruce heard the song Child In Time and Gillan vocals. - Metal_Treasure
Ha ha, this guy started high-pitched screaming. yes, there were some other screamers before him. but he is probably the first metal singer to do it. like the visitor said, check the song child in time. - zxm
23
Spencer Sotelo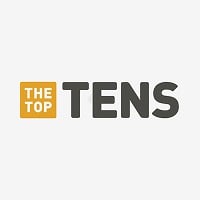 Spencer Sotelo is the singer of the bands Endur and Periphery and was the guitarist of From First to Last. He is best known for his experimental direction of vocals in metal in his work in Periphery.
This guy's voice is one of the most unique that I've ever heard. I just started listening to Periphery and his clean vocals sound really... Poppy, but his screams are so powerful it's scary. Great vocalist - MetalFoREVer1228
His voice is so good. Just listen to Ragnarok by Periphery. He can sing perfectly and scream so sick!
The Sponce Fck Yeah! Love him. He's a perfect being with perfect voice
24
Kyo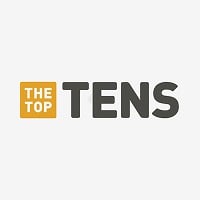 Kyo is a Japanese musician, singer, lyricist and poet. He is best known as the vocalist of the metal band Dir en grey. He has been with the band since its inception in 1997 and was formerly in La:Sadie's.
One of the most versatile vocalists that I've heard about. The guy can go from high pitched clean vocals to screams to death growls to black metal shrieks and so on. This is one benefactor to the fact that Dir En Grey can't really be categorized by a specific genre. They can be alt rock one minute and death metal the next. Kyo is just such an amazing vocalist. - MetalFoREVer1228
25 Midnight
26
James LaBrie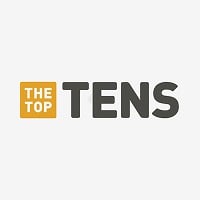 Kevin James LaBrie is a Canadian vocalist and songwriter, who is best known as the lead singer of the American progressive metal band Dream Theater.
James LaBrie is one of the most epic metal singers ever! If it werent for food poisoning, he would probably come in the top 3 with Bruce and Ronnie (RIP)! Don't forget that F#5!
27
Phil Anselmo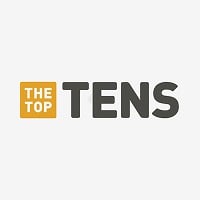 Philip Hansen "Phil" Anselmo is an American musician who is best known as the former lead vocalist of the heavy metal band Pantera. He currently is the vocalist of heavy metal bands Down and Superjoint Ritual.
28
Daniel Heiman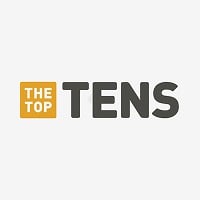 Daniel Heiman (born June 11, 1974) is a Swedish power metal singer. He is most famous for his time in Lost Horizon. After leaving Lost Horizon, he recorded an album with the band Crystal Eyes, and later founded the band Heed.
Untouchable by anyone, only irreplacable vocalist on list 👍
29
Ralf Scheepers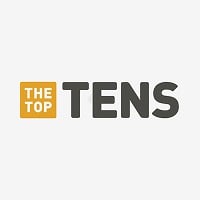 Ralf Scheepers is the vocalist for German heavy metal band Primal Fear. He has a relatively high-pitched tenor-esque singing voice and sometimes uses a shriek reminiscent of Judas Priest's Rob Halford, although it is his baritone lows which give him a near four-octave range in the modal register.
Piercing and powerful high-pitched singing, 4 octave vocal range (modal). He sounds similar to Halford. - Metal_Treasure
30
Tom Araya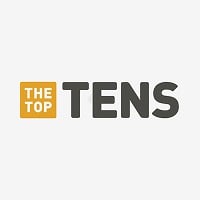 Tomás Enrique "Tom" Araya Díaz is a Chilean American musician, best known as the bassist and vocalist of the American thrash metal band Slayer.
31
M. Shadows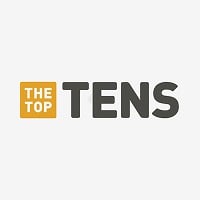 Matthew Charles Sanders, better known by his stage name M. Shadows, is an American musician, best known as the lead vocalist, songwriter and founding member of the American metalcore/alternative metal band Avenged Sevenfold.
32
Chino Moreno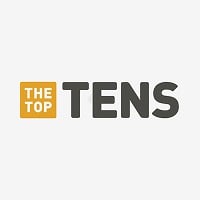 Chino Moreno is an American musician. He is best known as the lead vocalist and contributing guitarist of Deftones.
33 Chris Bay
34
Chuck Schuldiner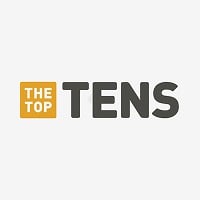 Charles Michael "Chuck" Schuldiner (1967-2001) was an American singer, songwriter, and guitarist, best known as the founder and vocalist, guitarist and bassist of the American heavy metal band Death. He is considered the most influential figure in Death Metal, with some publications referring to Chuck ...read more.
Listen to Death's cover of Painkiller. I couldn't believe that Chuck did vocals for T. He hits some incredible high notes. - MetalFoREVer1228
35
Michael Sweet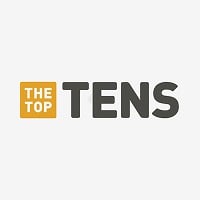 Michael Harrison Sweet is a singer from Whittier, California; he is the co-founder, writer, lead guitarist, lead singer and front man of the Christian metal band Stryper. He was also singer and guitarist for Boston from 2007 to 2011.
Listen to any of their original stuff or even from their new stuff. This guy might not have the recognition that guys like Dickinson has, but goes beyond and higher than most of these guys
36
Sebastian Bach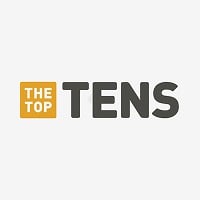 Sebastian Philip Bierk, known professionally as Sebastian Bach, is a Canadian heavy metal singer who achieved mainstream success as frontman of Skid Row from 1987-96. Since his departure from Skid Row, he has had many television roles, acted in Broadway plays, and leads a solo career.
37
Randy Blythe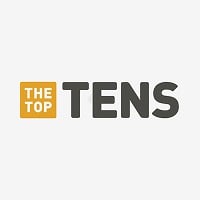 David Randall "Randy" Blythe is the vocalist and lyricist of American heavy metal band Lamb of God and side-project band Halo of Locusts.
38
Matthew Bellamy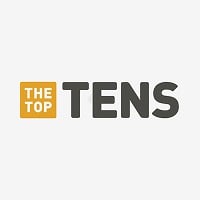 Matthew James "Matt" Bellamy is an English musician, singer, songwriter, multi-instrumentalist, and compose most famous for being the main vocalist in alternative rock band Muse.
Not really a metal vocalist. - zxm
Lead singer of muse, so good!
39
Matt Heafy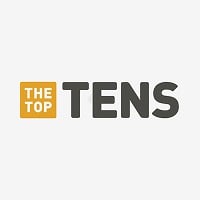 Matthew "Matt" Kiichi Heafy is a Japanese-American musician, best known as the lead vocalist and rhythm guitarist of the Orlando based Heavy Metal/Metalcore band Trivium.
Listen to Trivium's cover of Iron Maiden. Matt does an awesome high pitched scream at the end. - MetalFoREVer1228
40
Masato
He can scream out his lungs. Must listen to Coldrain's Not Alone.
41
Myles Kennedy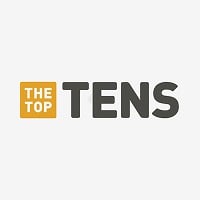 Myles Richard Kennedy is an American musician, singer and songwriter best known as the lead vocalist and rhythm guitarist of the rock band Alter Bridge, and as the lead vocalist in Slash's current band: Slash featuring Myles Kennedy and The Conspirators.
42
Marc Hudson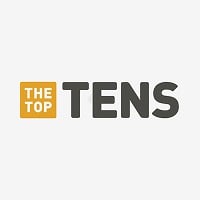 Marc Hudson is a English musician, composer, singer and songwriter. He is mostly known for being the current lead singer of Dragonforce.
I just recently started getting back into Dragonforce and am realizing that this guy has a great voice. They're now able to play songs like Through the Fire and Flames live in normal tuning while with ZP they eventually had to tune the guitars down because of his voice getting blown. - MetalFoREVer1228
43 Mark Osegueda
44
Bobby Ellsworth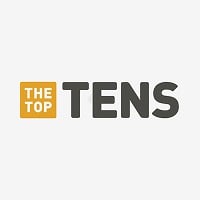 Robert Ellsworth, mainly known as Bobby "Blitz" Ellsworth, is the lead vocalist of New Jersey thrash metal band Overkill.
45
Steve Grimmett
Steve grimmett is amazing and that he wasn't even mentioned on this list until now is ridiculous. Also how about David Wayne metal church's first two studio albums and the live album metal church live are amazing with Waynes screeching vocals, there are countless others not mentioned on this list that should be
46
Serj Tankian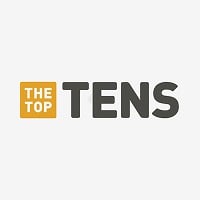 Serj Tankian is a Lebanese-born Armenian-American singer-songwriter, composer, multi-instrumentalist, record producer, poet, and political activist. He's best known for being the lead singer of the Armenian/American rock band System of a Down. After System of a Down's hiatus in 2006 he began to release ...read more.
47
Tony Moore - Riot
Just listen to Thundersteel from Riot. He should be in the top 20 at least.
48
Varg Vikernes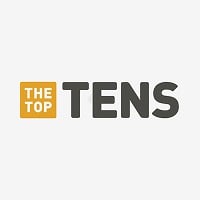 Louis Cachet, (born Kristian Vikernes) more popularly known as Varg Vikernes, is a Norwegian musician, writer, and a convicted murderer and arsonist. He is known as the frontman of the one-man band Burzum (named after a word in the Black Speech, which is a fictional language in J.R.R. Tolkien's The ...read more.
47 entry without vikernes?
BAdd New Item