Nick Carter - Backstreet Boys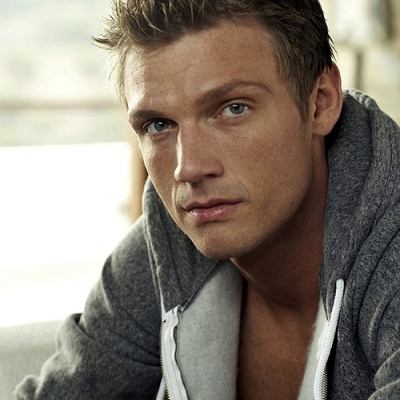 Uploaded by mood333
Info
Nickolas Gene "Nick" Carter is an American singer. He is best known as a member of the pop group the Backstreet Boys.
Comments
Top
Popular
Newest
Nick is truly an amazing man.. He's overcame so much over the years, picked himself back up when most would have given up and continued to lead that self destructive lifestyle. Instead he saw a reason to carry on and got his health back and took a jump start on his solo career and poured 110% effort into the group albums. He always gives back to the fans, charities, or even just that one normal person walking down the street that doesn't know he's famous. He's been a support system to his family even when they turned their backs on him and stuck their noses up in the air, and one day they will see that. He is genuinely funny, caring, and loving. His personality is one of a kind unique, with the deep intellectual thinking to match. The looks aren't what make a person, but his amazing smile makes you melt and deep blue eyes let you know what emotion he's feeling by just looking at them. He pours the same emotion into his music, on stage and off, and is so super talented with a voice ...more
I grew up watching this guy having his highs and lows. He grew up in the spotlights, which must have been really hard for him, but he came out SO MUCH stronger on the other end. I really admire him for that! And what's more: he's sexy (the older the hotter! ), he's a pure talent in more ways than just singing, he's down to earth, he uses his talents to get through his struggles and helps other people to get up and smile again... I JUST LOVE HIM.
Nick Carter is awesome. He has a voice that he can sing like the angels or the best rock&roll never heard. His dance can make you scream, he is really hot and sexy and his movements on the stage can make you crazy. Defects?... Sure!. Once he reaches your heart, he will never let you go. I am addicted of his music, voice and dancing. I cannot stop listening, hearing and watching him. Summing up in one sentence: He rocks!
Nick is a great singer and is very talented. His latest solo album "I'm Taking Off" shows how talented he just is. He made a album the way he wanted and it shows how much work he put into it. When he sings you can feel the passion and is a great performer. Looks alone aren't a good enough reason why people should vote for him. He's more than that. He's a great person and cares about his fans.
Nick Carter, 'enough said! :-) well, I would have to say that Brian is the hottest, but I am doing this for my girls... Nick, you have a two and a half year old and a five year old who absolutely adore you! We have a silly saying in our family, (if we like something a whole bunch... ) we say: I'm going to squish you like a bug... (give you a big squishy hug) well my girls want to squish you like a bug Nick! :-)
He is just so HOT and he also has this amazing and unique voice... He's the perfect combination of bad boy and cool guy...
One in a package man! A role model to everyone because he proves that he is just a human who commits mistake but he's man enough to fight back and turn everything into a much better him. He gave us especially me a reason to believe there is still a chance to change.
Nick has an amazing appeal! He can melt a girl's heart just with his single glance. That blonde hair, blue eyes and genuine smile is simply stunning! Very true to himself and expresses it on others.. He's amazing as a whole.. I will still be a fan, no matter what! Take good care of your health, everything will be alright soon! I love You NIck million times!
Nick is one sexy man he was sexy in the 90's & he's sexy now. He knows how to put on a show for the ladies & it works out great. Not only is Nick sexy but he is also a great singer as well & sings from the heart. He can make any woman's blood boil & he knows he can but yet he continues doing it for the fans.
The one able to come back from a dark, sad era of his life, still looking cute... To rise as the hunk he is today! Keep on Walking, Nick :) After seeing him today, no doubt about it... Those brightest light blue I have ever seen are just the glow from an honest soul... To sum up to his amazing looks! Handsome from the inside out
Sweet voice, charming smile, deep blue eyes and amazing hair. I love you nick no matter what anyone says your perfect. You make me crazy with just your lil side smile. You have amazing talent and your just my kaos :-) there is do much more I could say but I'll keep it fairly simple.. Laugh out loud you the bomb baby
He's just so hot! Words cannot describe gosh dang hot and sexy this man is! Not only that but he's so funny and knows how to keep his fans connected in what's going on in his world! We love you Nick and we hope to hear and see more of you for another nineteen years!
He's definitely the hottest boy bander out there. His sexy blue eyes, gorgeous blonde hair, his stunning smile, he's funny and his voice is a god given talent. Boy sure knows how to work it on stage. We all love him and he needs to when hottest boy band member of all time!
He's cute he's hot he's funny when you look in his eyes you feel lost in it because it's so pure and beautiful these guys didn't get what they deserve yet! And the world is stupid to put Justin barbie or whatever losers on top these guys and specially nick should be on the top forever
I had watched him grow up till now, from young to mature naive and childlike, watching his metamorphosis. The only constant is his passion for music, has never disappeared, with a hot heart and the other four common interpretation of the boy band, a title for an emperor's father legend.
So hot guy! Versatile, he sounds like an angel, he can dance so sexy, he is so handsome, he is very funny too, he is so sweet, beautiful in and out. He can shake her ass too I love it so much. He is dedicated to his career as a musician. All I know is I love him so much. I hope he will win this because he deserve it.
The hottest - the one with the best voice - the one with the maximum all over improvement. The nicest and such a thankful person for everything that has been given to him
He is always sweet to his fans.. Threw everything he is my hero, he never gives up! He is an example for all.
Nick is just BEAUTIFUL, inside out! He is such great performer who sounds amazing live! He is so sweet and down-to-Earth in person! His smile and his eyes are simply mesmerizing! Do I need to say more? I am just a good girl, crazy 'bout Nick Carter!
Not only is he beautiful on the outside.. But he is on the inside not only is he an idol he is my inspiration It his and the Backstreet Boys Music that helped me get through a lot of rough patches in my life, including constantly being sick
I have been a fan of Nick Carter for over 15 years! He is an incredibly talented musician and such a sweet person overall. Plus, nobody can deny he is insanely handsome and sexy ;) He gets better with age! Love you, Nick!
Absolutely gorgeous! Beautiful smile, voice and great moves. Real charmer! Don't care if he knows it he is sex on legs laugh out loud seriously he is HOT! Who couldn't fall in love or lust with the beautiful Nick?
There is no one better than nick carter in this world his soul is wonderful his voice melts the others and when he smiles his eyes start to shine like the diamonds... I guess he was the one who taught the diamonds how to look beautiful and shiny
Mentally dating him since high school.. Duh he's a best boyfriend ever laugh out loud I kid... Jokes apart.. Everything is perfect about him... His laugh... His twinkling eyes... His death stare to fans.. His angelic voice... Love him
HE's the ULTIMATE HEARTHROB! that's why every band has a blonde guy because of him... He's hot and sexy! aawww! Q!