Hottest Boy Band Members of All Time
tarot_contralto
The Contenders: Page 2
21
Howie Dorough - Backstreet Boys
Howie is handsome, kind and such a smooth dancer. All of Backstreet Boys should be in the top five.
No one else comes close to Howie D. Handsome, humble, he's everything any woman could want in a man. A great dad and husband Howie's got the world by the throat and is going to make it give him what he wants. Howie D. All the way Baby! KTHDPA.
Howie dorough is sexy because he is the Latin Heartthrob of the Boy band Backstreet Boys, being that Howie dorough is half Puerto Rican and half Irish that Alone by itself is hot and sexy he has that nice smile and Latin Hair and great voice, he is the sexiest of the Backstreet Boys I think, he is Puerto Rican I think that is very hot wow.
! I am so happy that all my Backstreet Boys have made it on to the list and I'm definitely not surprised either because they are all absolutely amazing. Although he's my 4th favourite Backstreet Boys I still love him to bits. x
V 10 Comments
22
George Shelley - Union J
If I'm not wrong because I don't know his names His A Fake copy of Harry Styles. I least I don't remember.
23
Justin Timberlake - N*SYNC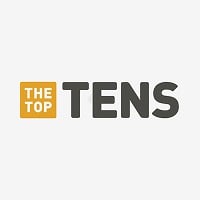 Why isn't he #1 he is so hot! - idolangelx13
Looking at the list it's not clear why this completion is on.J. T is clearly the winner. End of
#JCChasez is the hottest NSYNC and the most talented too, to be honest.
What? He is sooo hot. Below someone from 1D! Inexcusable
V 2 Comments
24
Liam Payne - One Direction
Liam has the prettiest face I've ever seen, girl or guy! Luckily he has great abs and does look a bit manly! I think I would faint if I met him. Also, though I personally think one direction is extremely talented, not putting them all close to the top of this list is just silly. They are much more beautiful than the other current boy band members.
He is hot and sweet and nice to people that's why I think he should win this award. Mr. Liam James Payne is amazingly good and kind person with the hottest body ever existed
LIAM! He is just the sweetest cutest thing ever. Plus, he's talented and has a lot of heart. - Lissie19999
Liam is hot and sexy! He has the best voice in 1D. I'm a gay and I would like to date him someday.
V 8 Comments
25
Nathan Sykes - The Wanted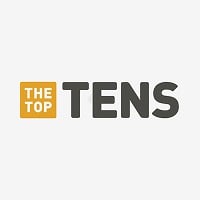 Nathan James Sykes is an English singer, songwriter and record producer. He is best known for being the youngest member of the British boy band The Wanted.
He's just an all round babe. He's so talented and he started in the band when he was 16. He's got such a unique voice. He's got the cutest face, and he says the sweetest things. Lets get him to the top.
He's TO CUTE and Funny! If you really get to know him you would see how amazing and sweet he is! And he has the best voice in the band. He's really adorable
He's so adorable and he's just so sexy and cute at the same time. HOT
Part of the best band, sweetest guys ever!
26
Ronan Keating - Boyzone
He's really handsome and he's got an incredible voice!
He sings like an angel!
Not only is he good looking but also hard working and talented in so many ways - singing, now acting... He has got some charm you cannot resist
He is simply awesome and he gets better with age! That voice and looks! Good on you, Ro!
Ronan is the man most beautiful of the world, a wonderful voice!
V 24 Comments
27
Ignazio Boschetto - Il Volo
Ignazio has a smile that lights up the stage along with his beautiful voice. He loves to make people happy and he is always finding creative ways to do just that! It's easy to feel his warm heart as he interacts with his singing "brothers, " Gianluca and Piero, and while he pours his emotions into what he sings.
His personality really just lights up the room. He is so sweet and caring. Not to mention his voice is amazing!
What can I say? I just love this guy. He's funny, cute, a great singer, and he's so hot! His smile is so amazing, his face is gorgeus at all.. His body is so amazing too.. There's no reason for not loving this guy. He's my life!
Just shocking that someone so talented, handsome & sexy could be so low on the list. He can sing anything from pop to opera. In fact, he has the ability to be an opera star.
V 33 Comments
28
Brian McFadden - Westlife
Brian McFadden I always support you, No matter what people say to you. You are the legend, bloody, kindly to all your fans. Smart, sexy, amazing voice.. Love you always. _Love Molly Ansarie _
YOU ARE MY HERO.. YOU ARE MY BEST SINGERS IN THE WORLD MEN.. YOU ARE ALWAYS MAKE ALL people SMILES, LAUGH.. YOU ARE THE LEGEND.. YOU MAKE MY LIFE WAS PERFECT.. YOU ARE NEVER MAKE people HATE TO YOU.. LOVE FOR YOU BRIAN MCFADDEN
I LOVE BRIAN MCFADDEN, The first time I saw him, he's amazing, cute, funny, always smiling and He is the tallest among the group of 5 westlife. Now that he's gone solo, he's a total performer, he can play the guitar, piano and any music instrument. He's got a nice voice with a very cute face... He's cool... He composed his own songs and he got a very strong personality... I love him today, tomorrow and beyond...
Talking 'bout HOT.,Brian should be on the list..He is so hands0me! He gOT It all,the v0ice,the l0oks the height and HOTNESS
V 9 Comments
29 Josh Cuthbert - Union J
30
Duncan James - Blue
He's not only a body but a beautiful soul and I love him for that! Stop thinking that hot means great body! He's more!

He's the hottest man ever! Perfect body, perfect face, he's the PERFECTION! Hot and sexy!
He's just Simperly the Sexiest Male alive No one can beat him!
No need to compare... He can burn the world w his abs
V 76 Comments
31
Ashton Irwin - 5 Seconds of Summer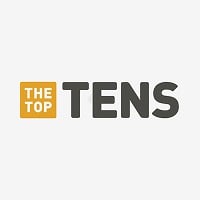 He is not technically in a boy band, just a band. His personality and looks are beautiful and full of life from him sparkling eyes to his little 7 year old girl giggle. I wish I could go back in time to 2014 when it was just these 4 boys of 5sos being themselves and having fun. Now there is far too much drama with their bad taste in women who are rude overprotective and cause nothing but havoc and frustration to the the band and their fans. Time may go on, Ashton, but my love for u will never change. You r beautiful inside and out.
He's not IN a boy band, so I'm not sure if he's actually qualified for this list... But Ashton is really damn adorable. His personality and looks.
How the hell is Ash on this list? Listen carefully. 5sos, is, not, a, boy, band. Okay? Good. Ashton is adorable.
5sos is not a boy band but ASHTONN
V 4 Comments
32
Luke Hemmings - 5 Seconds of Summer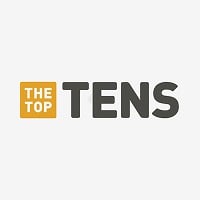 I used to think he was really ugly. And I know it sounds cheesy but this guys got the biggest heart. He's the most beautiful person inside and out. He's the only beautiful male I've ever known. His personality really shines through. He's gorgeous and just has something about him. I will forgive everyone as they can not see real beauty and this is a new person. But defiantly should be number one for his soul at least.
I know 5SOS isn't a boy band but come on. Luke is just perfect. Blonde hair, beautiful blue eyes and he's just a really sweet person. Why isn't he in the top ten? He's tall and talented and just perfect.
NOT A BOY BAND... But he is quite hot if I do say so myself.
Too god damn adorable if you ask me
V 9 Comments
33
Logan Henderson - Big Time Rush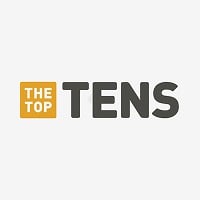 Logan Phillip Henderson (born September 14, 1989) is an American actor and singer. He is best known for his role as Logan Mitchell on the Nickelodeon series, Big Time Rush, as well as being a former member of the Big Time Rush band itself. He, along with the band, have won and been nominated for multiple ...read more.
He is so cute an dhand some
34
Bisma Karisma - SM*SH
SMASH BLAST ALWAYS SUPPORT SMASH UNTIL DIE! NO MATTER WHAT! KEEP FANTASTIC BLASTING CHARISMATIC CHARMING GLOWING AMAZING AND SPECTA!
Bisma is charismatic, idealist, handsome, smart LOVE YOU BISMA
Bisma always think about you
By ; bismaniac forever
Go Bisma Karisma.
Mamang Cayo. :*
Go Bisma Go Bisma
Charismatic and handsome boy
V 25 Comments
35
Patrick Stump - Fall Out Boy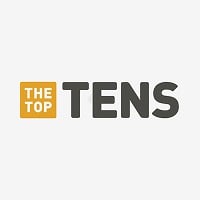 Patrick Martin Stumph, known professionally as Patrick Vaughn Stump, is an American singer, songwriter, musician, record producer, actor and music critic, best known as the lead vocalist, guitarist, pianist and composer of Fall Out Boy, an American rock band from Wilmette, Illinois.
I want Patrick Stump to shove his fedora up my ass
Love cute cubby self
Amazing vocals
36
Lee Ryan - Blue
He is just the most perfect man ever! His voice is the 8th wonder in the world!
Such a genuinely awesome guy and MUCH better looking in person! Pictures really don't do him full justice!
Lee Ryan you are not only hot, sexy and gorgeous but you are also beautiful inside and outside.. You got the smile of an angel.. Hottest male EVER - emeyramadan
He is a smart looking guy
V 33 Comments
37
Robbie Williams - Take That
Robbie is the whole package: talented, funny, with a great personality, great human being, good with friendlies, sensible, sexy, good looking and in the near future he'll be a great dad!
Robbie is the best man!
Robbie is the "ONE"!
He is a great human being, he always asks God, and make an effort, to be a "better man".
Good looking, intelligent, sexy, sweet, funny, sensible, full of talent, strong personality, open mind, in one word: unique!
"God grant me the serenity to accept the things I cannot change, the courage to change the things I can and the wisdom to know the difference, thank you very much".
Rob God bless you
Robbie always the best he's so talented and good looking he just gets better and better

The best is yet to come
Rob is honest, human, hot and fit and sexy... And on the stage incredible, awesome... He's the best entertainer! There are so many reasons... Not enaugh place to write all here ;)) xx
V 5 Comments
38 Carlos Pena - Big Time Rush
39 Chris Trousdale - Dream Street
40 Jacob Underwood - O-Town
PSearch List
Recommended Lists
Related Lists

Most Hottest Boy Band Members of 2016-2017

Sexiest Korean Boy Band Members

Top Ten Best Male Rock Band Members of All Time

Top Ten Best Rock Band Members of All Time

Top 10 Hottest Rock Band Members
List Stats
17,000 votes
140 listings
9 years, 144 days old

Top Remixes (30)

1. Brian Littrell - Backstreet Boys
2. Shane Filan - Westlife
3. Nick Carter - Backstreet Boys

Tiniey

1. Niall Horan - One Direction
2. Louis Tomlinson - One Direction
3. Harry Styles - One Direction

Midnight_Memories_1D

1. Patrick Stump - Fall Out Boy
2. Joe Jonas - Jonas Brothers
3. Zayn Malik - One Direction

StevenUniverseIsAwesome
View All 30
Posts
Error Reporting
See a factual error in these listings? Report it
here
.