Hottest Italian Women
anthonybecerra831
The Top Ten
1
Claudia Cardinale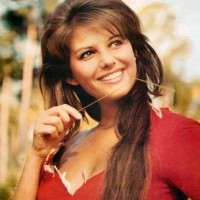 Claudia Cardinale (born 15 April 1938) is an ethnically Italian Tunisian film actress and sex symbol who appeared in some of the most acclaimed European films of the 1960s and 1970s, mainly Italian or French, but also in several English films.
Born in Tunis, Cardinale won the "Most Beautiful Italian Girl in Tunisia" competition in 1957, the prize being a trip to Italy, which quickly led to film contracts, above all to Franco Cristaldi, who acted as her mentor and later married her. Cardinale became one of the best-known actresses in Italy after roles in films the most famous been Fellini's 8½ (1963). From 1963, Cardinale became known in the US and UK following her role in The Pink Panther. For several years, she appeared in Hollywood films including the Sergio Leone epic Western Once Upon a Time in the West (1968), a joint US-Italian production.
She returned to Europe and took part in Italian films including Claretta (1984), which won her the Nastro d'Argento Award for Best Actress.
In February 2011, the Los Angeles Times Magazine named Cardinale among the 50 most beautiful women in film history.
Another semi-voting list :some votes are counted, some others not.
Does the administration know these 'miracles' of the two brainless young guys?
2
Sophia Loren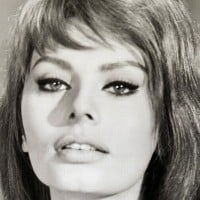 Sophia Loren is an Italian film actress and singer. Encouraged to enroll in acting lessons after entering a beauty pageant, Loren began her film career in 1950 at age 15. She appeared in several bit parts and minor roles in the early part of the decade, until her five-picture contract with Paramount ...read more.
3
Moana Pozzi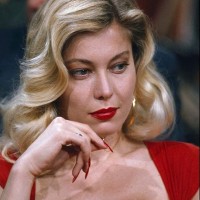 Moana Pozzi was a famous pornographic actress, T.V. personality and politician.
She became famous in Europe during the 80s as an actress.
She died of a rare type of liver cancer aged 33.
Additionaly of the previous general description, it must be said that Pozzi was a popular and beloved figure in Italy and made a name for herself outside of the pornography industry. Following her death, The New Yorker remarked on the country being in mourning as the result of her passing and the Archbishop of Naples gave a homily in her honor. Upon her death, she left much of her fortune to cancer research.
Pozzi inspired the main character of the 1999 film Guardami (Look At Me).
In 2009 a miniseries (Moana) based on her life was directed by Alfredo Peyretti.
In 2010, her former manager Riccardo Schicchi produced and directed I Segreti di Moana (The Secrets of Moana).
Finally, a book about her life was published by her son along with investigative journalist Francesca Parravicini (Moana, tutta la verità).
4
Monica Bellucci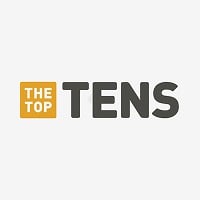 Monica Anna Maria Bellucci (born 30 September 1964) is an Italian actress and fashion model. Bellucci began her career as a model and made a transition to Italian films. She played the role of Persephone in the 2003 science-fiction films The Matrix Reloaded and The Matrix Revolutions, Mary Magdalene ...read more.
The #1 sexiest woman of all time - UnderratedEpisodeAdvocate
My favourite actress.
5
Isabella Rossellini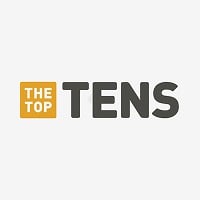 Isabella Fiorella Elettra Giovanna Rossellini is an actress, filmmaker, author, philanthropist, and model. The daughter of Swedish actress Ingrid Bergman and Italian neorealist film director Roberto Rossellini, she is noted for her successful tenure as a Lancôme model, and for her roles in films such as Blue Velvet (1986) and Death Becomes Her (1992). Rossellini also received a Golden Globe Award nomination for her performance in Crime of the Century (1996).
Her first American film was "White Nights" (1985). Other significant film roles during this period include her work in Cousins (1989), Death Becomes Her (1992), Fearless, and Immortal Beloved (1994).
Rossellini received a 1987 Independent Spirit Award for Best Female Lead for her role in Blue Velvet. In 1997, she received a Golden Globe nomination for Best Performance by an Actress for her role in Crime of the Century and an Emmy Award nomination for Outstanding Guest Actress.
6
Gina Lollobrigida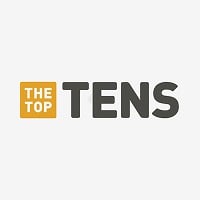 She should be in the top 10
Luigina "Gina" Lollobrigida is an actress, photojournalist and sculptress. She was one of the highest profile European actresses of the 1950s and early 1960s, a period in which she was an international sex symbol.
Her first motion-picture appearance was in Aquila nera (1946). Though she studied as a commercial artist, her modelling career brought her to the attention of Italian directors. Her first roles were small, but by the early 1950s her film status in Europe was set. Widely acclaimed throughout the Continent as "La Lollo", she came to international attention in John Huston's Beat the Devil (1953). Lollobridigida's films include Trapeze (1956), Solomon and Sheba (1959), Buona Sera, Mrs. Campbell (1968), and Roses rouges et piments verts (1973).
Lollobrigida has won three David di Donatello, two Nastro d'Argento, and six Bambi Awards. She won one
Golden Globe in 1961 as World Film Favourite-Female.
7
Ornella Muti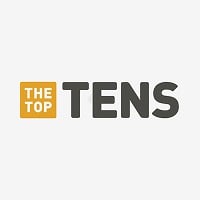 Ornella Muti (born Francesca Romana Rivelli) is an actress.
Muti modeled as a teenager and made her film debut in 1970 in La moglie più bella (aka The Most Beautiful Wife). She has primarily worked in Italian films but she made her English-speaking film debut as Princess Aura in Flash Gordon in 1980. American movies she appeared in include Love and Money (1982), Casanova (1987), Wait Until Spring, Bandini (1989), A Season of Giants (1990), Oscar (1991), Once Upon a Crime (1992) and Somewhere in the City (1998).
She is mostly known to the French for appearing in a television commercial of Giovanni Panzani pasta. She was voted "The Most Beautiful Woman in the World" in 1994 by a worldwide poll of readers of the magazine Class.
Other well known films of the 70s:
Appassionata (1974), Leonor (1975),
La Dernière femme (1976), La stanza del vescovo (1977), Mort d'un pourri (1977), La vita è bella (1979).
8
Anita Pallenberg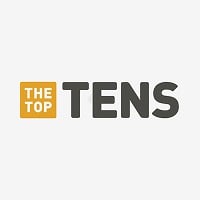 9
Rose McGowan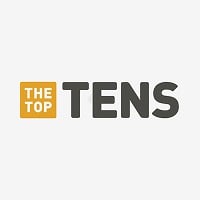 Rosa Ariana Mcgowan was born September 5, 1973. She is an American film actress known for her roles as Paige Matthews in charmed the TV series, and as Cherry Darling in the 2007 Grind house film Planet Terror. She now in 2018 has her own E tv show Citizen Rose.
I didn't know that she was of Italian origin.
Her appearance at 1998 MTV Music Video Awards was unforgettably sexy.
10
Elena Paparazzo
ANOTHER FAKE TOP TEN.
SHE'S ORIGINALLY 5TH (FIFTH).
I can understand any difficulty of finding a nice image of her.There's a great image of her from the 90s.I have it but I could not find it nowdays.
She's great!
The Contenders
11
Maria Grazia Cucinotta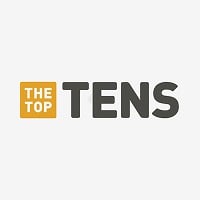 12 Valeria Marini
13
Asia Argento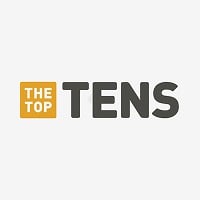 She's a sexy prostitute in Land of the Dead - UnderratedEpisodeAdvocate
14
Elisabetta Canalis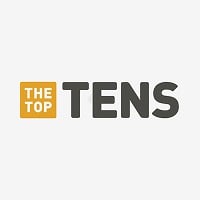 She's a sexy nun in Virgin Territory - UnderratedEpisodeAdvocate
15
Carla Bruni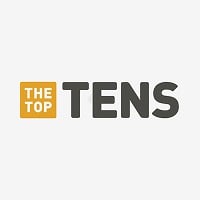 16 Federica Pellegrini
17 Marta Menegatti
18
Luciana Paluzzi
Luciana Paluzzi is an Italian American actress. She is best known for playing SPECTRE assassin Fiona Volpe in the fourth James Bond film, Thunderball.
19 Elena Santarelli
20 Raffaella Carra
21 Caterina Balivo
22 Laura Antonelli
23 Virna Lisi
24 Stefania Sandrelli
25 Francesca Piccinini
26 Ilona Staller
27 Claudia Rivelli
28 Federica Ridolfi
29 Silvana Mangano
30 Monica Vitti
31 Maddalena Corvaglia
32 Martina Guiggi
33 Jenny Barazza
34 Marika Fruscio
35 Melissa Satta
36 Claudia Romani
37 Alessia Marcuzzi
38 Claudia Gerini
39 Guendalina Tavassi
40 Cristina Del Basso
41 Paola Perego
42 Laura Brioschi
43 Alessia Orro
44 Caterina Murino
45 Eleonora Giorgi
46 Federica Nargi
47 Giulia Diletta Leotta
48 Elena Grimaldi
49 Jolanda De Rienzo
50 Maria Elena Boschi
PSearch List