Greatest Indian People of All Time
ShiviDIVI
The Top Ten
1
Gurmeet Ram Rahim Singh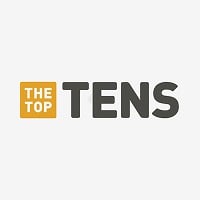 Gurmeet Ram Rahim Singh Insan (born 15 August 1967) is an Indian guru, music producer, singer-songwriter, actor, filmmaker, and convicted rapist. He has been the head of the social group Dera Sacha Sauda (DSS) since 1990. ...read more.
Gurmeet ram rahim is a God for us
These comments have broken English. Also Gurmeet Ram Rahim Singh is a rapist according to Wikipedia. - 50
He is True Saint, he is doing 133 humanity works, he tells humanity is Religion
The humanitarian works which saint is doing can't be imagined by others. A saint is who lives for others and saint gurmeet ram rahim is truely meant for this. He is the true saint who sacrifice his life for the shake of others
True saint and Great leader in the world
V 1003 Comments
2
Jagat Guru Rampal Ji
God has come down to earth with open hands to take us back where we are actually from.
He has supreme power. - jagdeeshdas
He is great saint in this era
Great shyran...According to Nostradamus he will suffer great persecution and misunderstanding he will be repeatedly thrown in jail ;He will fly and travel slot but wherever he goes he will bless many families...
V 757 Comments
3
Mahatma Gandhi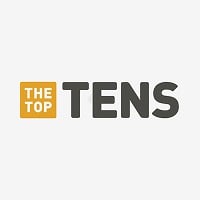 Mohandas Karamchand Gandhi was the preeminent leader of the Indian independence movement in British-ruled India.
I expected him to be 1st because in my history they said he was the most famous indian. - Luckys
The Father of India
Greatest of all time
Yes he had some flaws. But who doesn't? What he had was vision. He was a true visionary who understood the power of morality, power of non-violence (leading to a moral position) power of masses (and how they are energized by a vision) and power of sacrifice (he gave up official leadership of a free India). He understood the importance of inclusivity, ensuring all religions and castes were part of the freedom movement. He also understood the importance of forgiveness - that not punishing/demonizing future generations of a particular caste/regligion/country for the sins of the past/present generation presented the best and quickest way of achieving transformation.
So many countries got freedom from colonial rule, including USA. But none of these countries achieved it in the unique way which India managed. Because none of them were led in their freedom struggle by a man with such unique vision, principles and personality as that of Mahatma Gandhi!
V 3 Comments
4
B. R. Ambedkar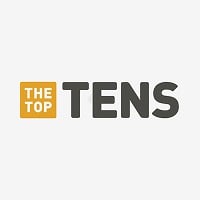 Bhimrao Ramji Ambedkar (14 April 1891 – 6 December 1956), popularly known as Babasaheb or B. R. Ambedkar, was an Indian jurist, economist, politician and social reformer who inspired the Dalit Buddhist movement and campaigned against social discrimination towards Untouchables (Dalits), while also ...read more.
Greatest person in india
Always greatest Indian
Please. vote for Dr. Br. Ambedkar.
He is one of the greatest Indian for all times
V 69 Comments
5
Bhagat Singh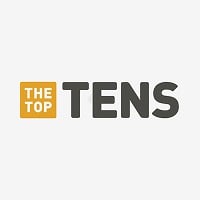 Bhagat Singh was an Indian revolutionary socialist who was influential in the Indian independence movement. He is often referred to as Shaheed Bhagat Singh, the word "Shaheed" meaning "martyr" in a number of Indian languages. ...read more.
The real hero!
The real Hero of all times! Worth the honor!
Jai Bhagat Singh
Real heros of india
V 5 Comments
6
Swami Vivekananda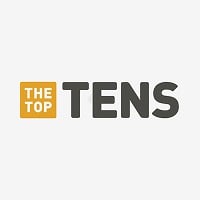 Swami Vivekananda (12 January 1863 – 4 July 1902), born Narendranath Datta, was an Indian Hindu monk, a chief disciple of the 19th-century Indian mystic Ramakrishna. ...read more.
Great spiritual personality Swami Vivekanand was.
Sant Ram pal is the only one sant in the world
7
Sushmita Sen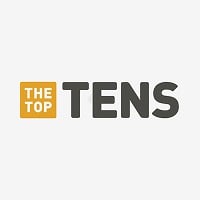 Sushmita Sen is an Indian film actress, model and the winner of the Miss Universe pageant of 1994. Sen was the first Indian to win the crown.
8
A. P. J. Abdul Kalam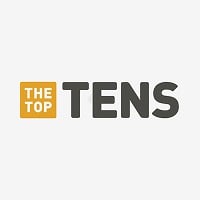 Avul Pakir Jainulabdeen "A. P. J." Abdul Kalam was the 11th President of India from 2002 to 2007. A career scientist turned politician, Kalam was born and raised in Rameswaram, Tamil Nadu, and studied physics and aerospace engineering.
Greatest Man in Indian History.
He Always Being my Ideal. He Dedicated His Whole Life For Country And Donated His All Earnings.
An inspirer, a scientist, a president and a roll model for all youngsters. He cannot be compared with any persons on this list.
No one born like him...He was the real child of India
V 3 Comments
9
Ajit Pai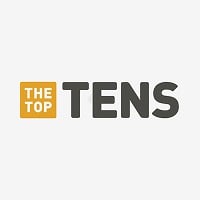 Ajit Pai is the chairman of the FCC. He has became infamous for passing the repeal of net neutrality as of December 14, 2017. He used to be a lawyer for Verizon.
Ajit pai should really die - guccigangkid69
This evil man...
10
Ashoka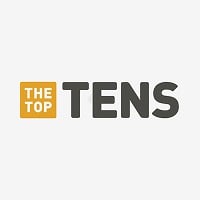 The great Samrat ashoka
Sant ram pal is the only one sant in the world
The Contenders
11
Amitabh Bachchan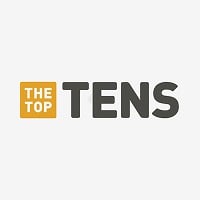 Amitabh Harivansh Bachchan is an Indian film actor. He first gained popularity in the early 1970s for movies like Zanjeer and Deewar, and was dubbed India's first "angry young man" for his on-screen roles in Bollywood.
He is greatest person of all time
He's an Indian ICON!
He is my favorite actor and a good singer as well!
12
Shivaji Bhonsle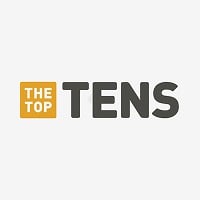 Shivaji Bhosale, also known as Chhatrapati Shivaji Maharaj, was an Indian warrior king and a member of the Bhosale Maratha clan.
The Greatest emperor of India
Jay shivaji jai bhavani
The great warrior of the world history
People's King
V 87 Comments
13
Aurangzeb
Biggest greatest king of Hindustan (India Pak Bangladesh )
Aurangzeb Alamgir - the Muslim Type of Character - in the words of Allama Muhammad Iqbal, was a great Muslim ruler of India. He did away with the evil custom of bowing before the king.
14 Shantanu Maheshwari
15
Guru Nanak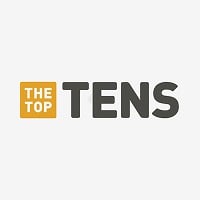 Guru Nanak was the founder of Sikhism and the first of the ten Sikh Gurus. His birth is celebrated worldwide as Guru Nanak Gurpurab on Kartik Pooranmashi, the full-moon day in the month of Katak, October–November.
A great and very intelligent man. Why is a RAPIST, I repeat, at RAPIST who is currently, as I type this, IN PRISON, at the top of the list? Bots, I presume. :/ - TopTenTed
Guru Nanak Ji was Jagat Guru, Loved by all.
He was a living embodiment of God Almighty, so deserves to be on top of list
He tell no one is Hindu and no one is muslim all are the children of one god
V 26 Comments
16
Rampal
Kabir Saheb is Complete God.
The great Saint, who has destroyed all boundaries which have had affected humanity. Path shown is expectonally great. Where as the word Saint no expectonally me than Saint like God.
The greatest sant who is trying to make whole world net&clean
Our voting sant rampal ji
V 15 Comments
17
Shah Rukh Khan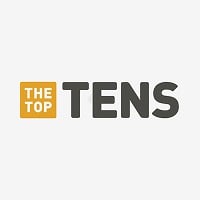 Shah Rukh Khan, also known as SRK, is an Indian film actor, producer, and television personality. Referred to in the media as the "Badshah of Bollywood", "King of Bollywood", "King Khan", he has appeared in more than 80 Bollywood films, and earned numerous accolades, including 14 Filmfare Awards.
Shah Rukh Khan is a great actor and made bollywood what it is today.
Greatest actor in the whole world
Sant Ram pal ji is the only one sant in the world
18
Narendra Modi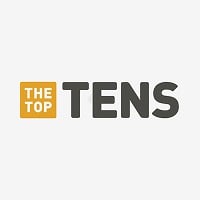 Narendra Damodardas Modi is the 15th and current Prime Minister of India, in office since 26 May 2014. A leader of the Bharatiya Janata Party, Modi was the Chief Minister of Gujarat from 2001 to 2014 and is the Member of Parliament from Varanasi.
He is legendary prime minister of all time..
Search,---number 1 criminal in world
Modi criminal - Yudhveerdass
The Greatest Leader of all time
V 5 Comments
19
Kabir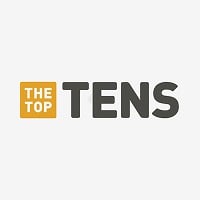 Sant Ram pal ji is the only one sant in the world
Kabir saheb is supremgod
Sat kabeer saheb is supreme God - Rajeev064
All holy books proof ved bivel kuran guru granth sahib and bhagwatgita says that Sat kabeer saheb is supreme God - Rajeev064
V 5 Comments
20
Dev Anand
Evergreen Bollywood star famous for his Style n mannerism
21
MS Dhoni
Thala king of icc trophirs
22
Subhas Chandra Bose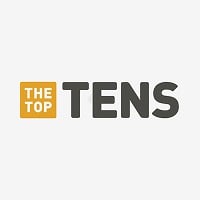 Subhas Chandra Bose, was an Indian nationalist whose defiant patriotism made him a hero in India, but whose attempt during World War II to rid India of British rule with the help of Nazi Germany and Imperial Japan left a troubled legacy.
Best in the world
Greatest leader of all time
He earned us Independence
He is the father of the nation
23
Sachin Tendulkar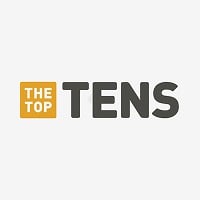 Sachin Ramesh Tendulkar is a former Indian cricketer and captain, widely regarded as one of the greatest batsmen of all time.
God
Sachin,Sachin! Dun dun dun dun!
Sant Ram pal is the only one sant in the world
24
Virat Kohli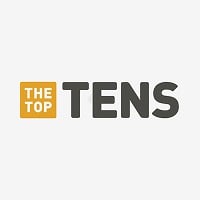 He has helped India become one of the best cricket teams in the world if not the best
Best cricketer
Indian captain
25
Raj Koothrappali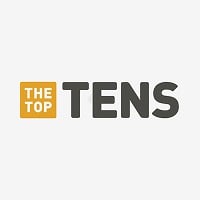 Rajesh Ramayan "Raj" Koothrappali, Ph.D. is a fictional character on the CBS television series The Big Bang Theory, portrayed by British Indian actor Kunal Nayyar.
A true saint - Kuro
26
Shambhu Maharaj
He was great in any time
Great king in world
King of all time...
The great maratha
V 4 Comments
27
Jyotirao Phule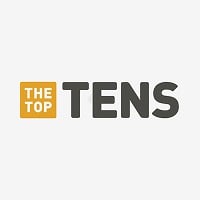 Jyotirao Govindrao Phule was an Indian activist, thinker, social reformer and writer from Maharashtra.
28
Aamir Khan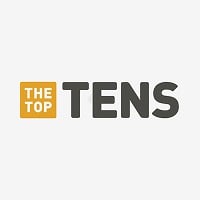 Aamir Khan is an Indian film actor, filmmaker and television talk-show host. Through his thirty-year career in Hindi films, Khan has established himself as one of the most popular and influential actors of Indian cinema.
29
Nirmala Srivastava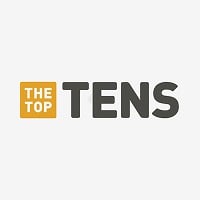 Nirmala Srivastava, also known as Shri Mataji Nirmala Devi, was the founder of Sahaja Yoga, a meditation technique and new religious movement.
30
Lalu Prasad Yadav
Very great leader in india
31
Subrahmanyan Chandrasekhar
He was able to determine the maximum possible mass of a white dwarf star, without any academic support, at the age of 19! If this man wasn't a genius, who was? - PositronWildhawk
32
Chanakya
Sant Ram pal is the only one sant in the world
33 Nitesh Sharma
34
Ravidas
Sant Ram pal ji is the only one sant in the world
35
Swami Ramanand Ji
Sant ram pal is the only one sant in the world
36 M.N. Vijayan
37
Satyendra Nath Bose
Sant Ram pal ji is the only one sant in the world
38
Rajinikanth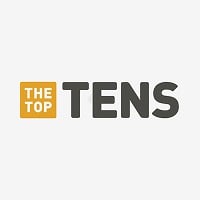 Rajinikanth (born 12 December 1950) is an Indian film actor who works primarily in Tamil cinema and is considered as Super Star of Kollywood after M. G. Ramachandran. After earning ₹26 crore (equivalent to ₹55 crore or US$8.2 million in 2016) for his role in Sivaji (2007), he was the highest paid ...read more.
Thalaivar of world cinema.. Good human being.
39
Jarnail Singh Bhindranwale
He is a biggest warrior he respect all religion but some people saying them terrorist in the name of religion but they are very good person which think about sikhism
40
Vijay Mallya
The greatest Indian off all time. No one has contributed to India like him. What a hardworking man. Without him, the banks won't be so developed. One day, I hope to take crores from banks and go to relax in the UK. The Indian Dream! Jai Hind!
41
Dilip Kumar
Dilip Kumar is the all -time best Indian Bollywood actor.
42
Jinder Mahal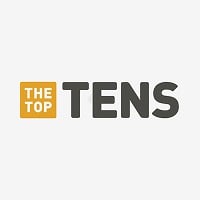 Yuvraj Singh Dhesi is a Canadian professional wrestler currently signed to WWE, where he performs on the Raw brand under the ring name Jinder Mahal.
43
A. R. Rahman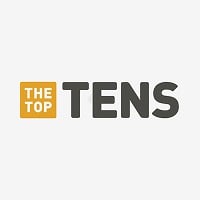 Allah-Rakha Rahman, is an Indian composer, singer-songwriter, music producer, musician and philanthropist.
44
The Great Khali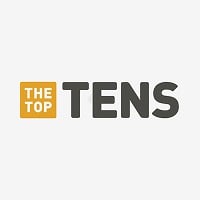 Dalip Singh Rana, better known by his ring name The Great Khali, is an Indian promoter, actor, powerlifter and professional wrestler best known for his time with WWE.
45
Meghraj Vishwakarma
Sant Ram pal ji is the only one sant in the world
46
Mirabai
The only one sant in the world sant Ram pal ji
Sant Ram pal ji ki jai hoo
Sant ram pal is the only one sant in the world
47
Garib Das
Sant ram pal is the only one sant in the world
48
Prem Birla
Sant ram pal is the only one sant in the world
Sant rampal g is a great
Sant Ram pal ji is the only one sant in the world
Sant rampal g is a great sant in all world
V 1 Comment
49
Dharam Dass
Sant Ram pal ji is the only one sant in the world
Sant ram pal is the only one sant in the world
50 Viswanathan Anand
PSearch List
Related Lists

Top 10 Indian (Bollywood) Movies

Best Indian Rappers

Top Ten Best Indian Singers

Best Indian Dancers

Top 10 Female Indian Singers
List Stats
12,000 votes
52 listings
2 years, 132 days old

Top Remixes (7)
1. B. R. Ambedkar
2. Ashoka
3. Bhagat Singh

ShiviDIVI
1. Mahatma Gandhi
2. B. R. Ambedkar
3. Bhagat Singh

floral
View All 7
Error Reporting
See a factual error in these listings? Report it
here
.