Top 10 Popular Websites That Died
This list is inspired by YouTuber Matthew Santoro. Have you ever seen a website become very popular at one point and all of a sudden, it died? Well, these are perfect examples of these websites that once had millions of fans, but then fell on their own feet and died. Hi, I'm Pnut, and today I'll be telling you the Top 10 Popular Websites That Died.

The Top Ten

1 Myspace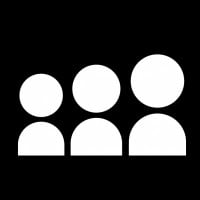 Quite some good memories for many people back in the old ages of the internet. While it isn't 100% dead yet, it's been on "internet life support" for so long, it's begging to be put out of its misery. Myspace was a social network site and would be a precursor to the popular Facebook. Between 2004-2010, it was considered to be the most popular social media website. But that darn Facebook came again and killed Myspace. Eventually, Myspace would become a platform for artists and musicians to help them out and is still very popular. But let's be honest, the old version is pretty much dead now.
This was all Facebook's fault. Well, totally hate this Myspace now.
This was incredibly popular. Then came Facebook
It's pretty much dead. The only one on this list that I think was ever "big"
Visit Website
2
Club Penguin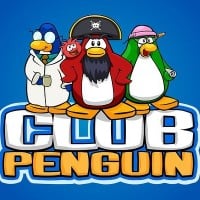 It would be quite surprising if you never had heard of this game. Being a MMO owned by Disney, it had over 250 million members and was a multi million dollar website. It would begin development in 2004 and would be officially launched in mid-2005. The game would eventually be purchased by Disney. But then things started to go off. They were failing to update a lot now and they would be too focused on the selling everything else. The game would eventually lose many players and would shut down in 2017.
I loved playing this game when I was a kid. If anyone wishes to play Club Penguin again for nostalgia, you can check out Club Penguin Rewritten (it's a recreation of the original game and it's safe to use).
Bro this was my childhood, it was so fun. Lots of good memories I have of this game.
I remember playing Club Penguin when I was younger. It was awesome.
3
Gawker
Gawker was a blog website where it would report lives of famous celebrities. It was originally covering news of celebrities in Manhattan, but it would soon expand and it would at one point, have over 23 million visitors every month. But, a sequence of problems would lead the shutting down of Gawker. There was a load of copyright abuse on the website and it would quote resources that were suppose to be off the record. The craziest thing was that Hulk Hogan sued them for having video footage of him doing something 18+. This would result Gawker filing for Chapter 11 Bankruptcy in 2016.
Visit Website
4
Bebo
Launched in 2005, Bebo would go on to be a big hit for social media for a few years. Being popular in several regions around Earth, it had over 10 million users in the UK ALONE. Due to its big popularity, it attracted many big name companies and in 2008, it would be bought for over 800 million dollars. What separated other websites from from this was that profiles could be very customizable. Since Facebook became more popular (seriously, Facebook is a murderer), it would die quickly, but it would still go on and would try to relaunch several times.
5
AltaVista
Before there was the legend known as Google, there was a very popular website called AltaVista. Created in 1995, this website was a web user world where users could find content in a very quick timespan. The most unique thing about it though was that it had a very advanced web crawler which looks for websites and when a user searches up a term, it's ready at hand. But in 2003, it started to quickly die do the popularity of Google and the website would officially shut down in 2013.
6
Nupedia
Just like Wikipedia, Nupedia was a online encyclopedia that could allow people to search any topic they want. Lasting only 4 years between 1999-2003, the peer review process of this website was very strict. It would also have volunteers be contributors that would write articles, but they would first have to be reviewed in order to be published. Nupedia wasn't really successful and Wikipedia would eventually become an iconic and infamous website on the internet.
7 Grooveshark
8
Friends Reunited
In 1999, there was a popular thing for Online Social Media, and this was one of those websites. Before Twitter and Facebook became the big boys around, a British website called Friends Reunited would try this out. This website allowed users to join other social groups based on what school they attended. Some people really liked this idea, since it sounded cool to meet their friends again. In the year 2005, the company was bought by another company. But in between 2007-2008, it lost many users due to the rise of Facebook.
9
Yahoo! Auctions
3 years after the launch of Ebay was a website called Yahoo Auctions, made by the popular search engine Yahoo in the year of 1998. Like Ebay, Yahoo Auctions could allow users to list items that they would want to sell. At the time, Yahoo was one of the biggest names on the Internet. Despite that, Ebay was still ahead by a lot, due to its safer way of buying items. By 2007, most of the servers were shut down around the world and Yahoo Auctions was no more.
10
Vidme
If you ever wanted to know a website for making video sharing popular, look at YouTube. But at the time where YouTube would reduce making money from ads, there was a website that began in 2014 called Vid Me. Vid Me would allow another way to make money from their videos. Despite making a lot of content on there, Vid Me was shut down in 2017 with the reason being that the cost of hosting millions of user generated videos could not be paid for.
The Contenders
11 Google+
12
Delicious
At the time, Delicious was a very interesting thing on the internet. It just couldn't stay in front though forever. Delicious would popularize the idea of social bookmarking. This would allow people to bookmark and organize online content in an accessible way. It took off in 2007 and was really popular, but with cloud storage and saving bookmarks from different devices, Delicious would kind of become a pointless website. It would be discontinued around 2017.
13 ChaCha
14
Vine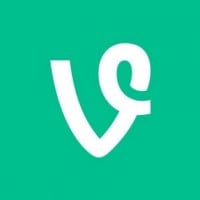 I loved vine and still love it.It's sad that it had to be taken down and was replaced with things like TikTiok.
Vine was a goldmine of excellent memes and successful personalities
15
Rotten.com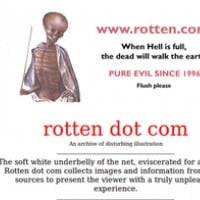 I believe it was the first "shock" site on the web. Was active from 1996 - 2012.
16
TheSlap
Does this website even exist?
17 SamAndCat.Com
18
Blingee
The website still exists, but you can't create any new accounts and the community is gone.
19 Pottermore
20 GeoCities
21 Parler
22 Monkey Quest
23 Polyvore
24 iCarly.com
25
Tumblr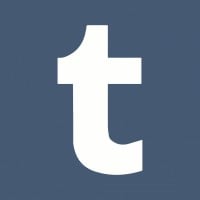 Tumblr is a microblogging and social networking website founded by David Karp in 2007, and owned by Oath Inc.
PSearch List