Top 10 One Hit YouTube Wonders
Some people on YouTube became really successful for 1 video & no other video before/after comes close to gaining the success it did.

The Top Ten

1 Pinkfong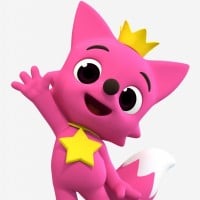 Known for Baby Shark, which became the 2nd video on YouTube to hit 7B views & surpassed Despacito by Luis Fonsi & Daddy Yankee as the most watched video of all time. No other video on the channel comes anywhere CLOSE to Baby Shark. Therefore, Pinkfong became 1 hit wonder on YouTube. Now it has over 9.4B (which's more than the total population of Earth) views making it the 1st & only video to ever hit 9B views on YouTube. That's more than the total worldwide population (~7.8B).
I won't watch Pinkfong ever again because I'm too old to watch that Channel.
That's like the same amount as the population.
2
Luis Fonsi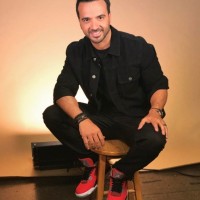 Luis Alfonso Rodríguez López-Cepero, known by his stage name Luis Fonsi, is a Puerto Rican singer, songwriter and actor, best known for his 2017 worldwide hit song "Despacito", featuring Puerto Rican rapper Daddy Yankee, which won a total of four Latin Grammy Awards.
Known for Despacito. He gained over 7.1B views with it & no other video by him compares to it. He's a 1 hit wonder on YouTube for a reason & Despacito used to be the most watched YouTube video for years until Baby Shark by Pinkfong dethroned it in 2020.
3
Crazy Frog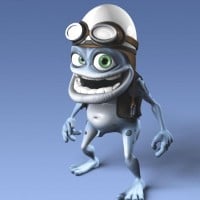 Many people remember Crazy Frog for his debut cover of Axel F by Harold Faltermeyer. It became his most successful video & gained ~2.5B views to this day. No other video since then gained the views or success Axel F gave him. Therefore he's a 1 hit wonder both in music & YouTube.
4
Gummibär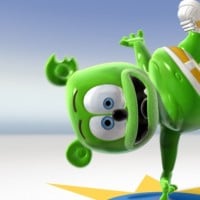 Any childhood memory on YouTube remembers the gummy bear song, and well, it didn't age well, but I guess it was lit back in the day...
He's known for the Gummy Bear Song & it has over 2.2B views making him a 1 hit wonder.
5
Aqua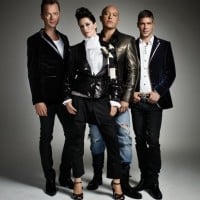 Aqua is a Danish eurodance group, best known for their 1997 breakthrough single "Barbie Girl". The group formed in 1989 and achieved huge success around the globe in the late 1990s and early 2000s.
We all know their song Barbie Girl made them 1 hit wonders. It has over 824M views on YouTube, making them 1 hit wonders for YouTube as well. No other song or video by them compares.
6
Hannah Stocking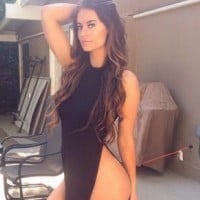 We know her comedy skits gained millions of views, but the lyric video by Pooh Bear featuring Justin Bieber & Jay Electronica of Hard 2 Face Reality blew up past all the others before & after, far surpassing them, hitting 214M+ views to this day, so therefore its safe to say she's pretty much a 1 hit wonder for the YouTube world in that matter.
7 DaRude
8
OMC
Their song "How Bizarre" made them 1 hit wonders worldwide & even on YouTube. Their music video has over 22M views.
9
Courtney Nicole Kelly
Also known as Dytto, she made a video in 2015 dancing with robotic moves to Barbie Girl by Aqua & it gained nearly 17M views to this day. No other video by her was ever that successful on any channel. Not even on her personal channel.
10
Darryl Hushaw
His most popular video is in tribute to Manfred Mann's song Do Wah Diddy Diddy & the video has over 15M views on his channel.
The Contenders
11
Olivia Rodrigo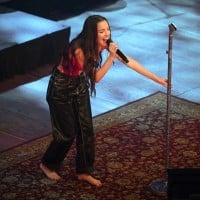 Olivia Isabel Rodrigo (born February 20, 2003) is an American singer-songwriter and actress who rose to fame after playing Paige Olvera in Bizaardvark and has also played Nini Salazar-Roberts in High School Musical: The Musical: The Series. She gained much more fame after the release of her debut single ...read more.
12
Hannah Brown
She started her YouTube channel on September 24th 2020, but in her 3rd video (which she posted on October 6th), she collaborated with Tyler Cameron & discussed what happened in her life & her video went viral with ~861K views in the 1st 24 hours (which is 86.1% of 1M) & no other video from her gained that many views on YouTube in 24 hours, so she almost hit 1M & it's the closest she'll get to 1M in 24 hours for the foreseeable future. Yet, it's her 1st video on YouTube to pass 1M views & it made it to that in days & it now has over 1.9M views (which is more than twice as much as it got on the 1st day). Yet after all, no other video from her got the success including 1M+ views. So all in all, she's a 1 hit YouTube wonder.
13
Liza Koshy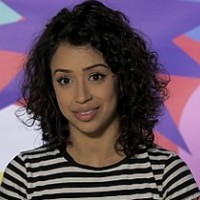 She actually has videos on her channel that are more popular than anything David Dobrik ever made. She's only on here because people think of her for the breakup video which blew up like a bomb & made her extra popular.
14
Tag Team
They became known for their song Whoomp (There It Is) which was sampled in many songs including RITMO (Bad Boys for Life) by the Black Eyed Peas (ft. J Balvin) & Whole Lotta Choppas by Sada Baby & the videos & songs gained the success the others didn't get, making them 1 hit wonders.
15
Dead or Alive
They were known for their hit You Spin Me Round (Like a Record) which hit #1 on many charts & even the music video became their most viewed & nothing else came close. R.I.P. to the leader Pete Burns.
16
David Dobrik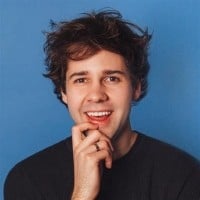 David Julian Dobrik (born 23 July 1996) is a Slovak-born internet personality who gained fame on the video-sharing platform Vine before he started vlogging on YouTube in 2015 and is best known for being the leader of the popular YouTube ensemble The Vlog Squad.
He's posted lots of vlogs & gained over 18M subscribers. But 1 video of his blew up over all the others (completely dwarfing them). On June 2018 he & Liza Koshy posted a video together of breaking up & it totally shocked the world, growing a whopping 17M+ views in 24 hours, making it David's & Liza's fastest in 24 hours & it has over 68M views making it his most viewed of all time. It was extremely rare at the time for a video to get that close to 20M+ views in 1 day (though common now with the help of the biggest music artists along with Mr. Beast). His 2nd most video isn't even half as popular as the breakup video. It became the most watched breakup video on YouTube (as well as the whole internet) & 3rd most watched YouTube video of any kind in 2018. He definitely became a 1 hit YouTube wonder since the video.
17
Benny Solivan
He hit his 1 hit YouTube wonder status on January 9th 2021 with the music video of his latest song Better Things which gained over 2M views in 24 hours. Alondra Solivan announced her pregnancy with the video.
18
Unghetto Mathieu
He's been on YouTube for a while but gained his top hit status with his 2020 song Plastic which directly sampled multiple elements from Barbie Girl by Aqua in 1997.
19
Francesca Farago
Instagram model Francesca Farago went viral on YouTube with her video about breaking up with Kelz. It's her only video on YouTube ever to hit millions of views. It has over 4.3M views to this day.
20
Laura Marano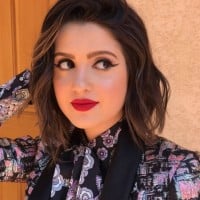 Laura Marano is an American actress and singer, best known for her starring role in the Disney Channel series Austin & Ally as Ally Dawson.
Formerly a cast member of Disney Channel's Austin & Ally & did the theme song for Miraculous Tales of Ladybug & Cat Noir, her all time signature hit Boombox surpassed 66M views on YouTube, making it her only video to ever pass 10M, 20M, 30M, 40M, 50M, 60M & more views on YouTube. None of her others will ever come close to Boombox, so she's earned her spot on this list.
21
Elliot Lee
Her music video of Pink Freak got over 2.1M views which no other from her got even close to, so she's a 1 hit wonder for the YouTube world for sure, but a 2 hit wonder in music.
22
Kylie Jenner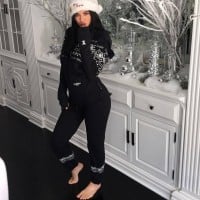 Kylie Kristen Jenner is an American reality television personality, model, entrepreneur, socialite, and social media personality.
Her "To My Daughter" video got ~36M views in 24 hours & no other video of hers ever came close. So far it's her only hit on YouTube. Yet it was the most viewed video on YouTube in 24 hours that wasn't a music video nor a trailer of a movie.
23
Sarah Harding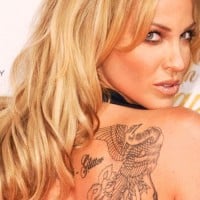 Ever since her last song "Wear It Like a Crown" turned out to be so successful, it's obvious the video for it was her biggest. It's her most popular song as a solo artist. Sadly she lost a battle to breast cancer on September 5th less than 6 months after she released her song & video. She was 39 years 9.5+ months old. 2.5 months from her 40th birthday. R.I.P. to the most majestic member of Girls Aloud & a true pop princess.
24 Paul Vasquez (Yosemitebear62)
25
Onision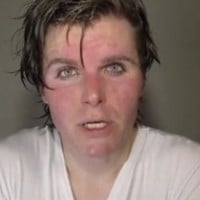 Gregory James Daniel (born November 11, 1985), is a controversial American YouTuber. His primary YouTube channel, "Onision", featured sketches and satirical clips; videos posted to his other channels focus on personal stories covering controversial topics as well as discussion with his viewers. His online content has attracted controversy and criticism from online media outlets and viewers alike, as well as many allegations of misconduct in his private life.
I feel like some people only know him for the "I'm A Banana" song, and haven't really paid attention to the terrible things he's done.
PSearch List