Top 10 Linkin Park Songs
The Contenders: Page 5
81
Wastelands
New album - The Hunting PArty
Actually this song is pretty good. It has really nice electro style with Mikes hip-hop
Its sounds something like old albums
So underrated it's my 4th fave after number in the end and crawling
V 4 Comments
82 Plaster
83 Divided
84
Part of Me
It's the best song by them come one it's so good trust me it gets me pumped up its one of there best songs ever it's a quality song it sounds a bit like backstreet boys when chester sings but the hell is it good
The best song ever, the lyrics are so powerful, and it got me through some tough times, this is the song which lead them to their signature hybrid theory sound, this was a major turning point for them, and the hidden track is epic
Such a Good song, so powerful
This song is so so good, I get chills every time I listen to it, why why WHY is it at 93?!
V 1 Comment
85
Session

The songs is just brilliant
86
She Couldn't
She Couldn't should get some more recognition and love. It truly is one of the best and meaningful songs ever made, and I don't see anybody not liking this beautiful song. - lukestheman4
Lightyears away from the mainstream popularity of songs like in the end and numb but twice as addictive! Check it out!
Amazing song and amazing voice of chester makes you feel good
Totally Mesmerizing song.. Expecially the last minute..
Wonder why they didn't include this song in the album, Otherwise it would've been much much popular
V 1 Comment
87 Issho Ni
88
Wth>You

Very good remix, excellent lyrics, it fills your heart with courage
Awesome song... The best in my opinion
Literally this is so much better than the original the bridge is so touching
With You: A+ (both songs by Linkin Park and Chris Brown)

Justin Bieber's Baby: F-!
89
Soundtrack
This is not a song, this is instruments only! No singing in it. If you mean best instrumental, I say me too!
Obviously best song ever. Come on people!
90
Mark the Graves
This song wasn't even listed. One of the good songs so far from lp. The music is awesome. The change of pace is awesome.
What? This song gives me goosebumps each tym I listen to it
102? How? This song is AMAZING! It must go higher
214? All of you "Linkin Park fans" disgust me
V 2 Comments
91 Broken Foot
92
Stick N Move
I agree with the one above 100% he is right it has to be higher then this. More people should vote.
Very nice song... People really should give more attention to Xero, and stop judging songs by their recording quality.
This should be in the top 50s instead it has to be right here at 134. Please vote for it people.
93
Walking Dead
This song best of top 2. This greatest hit. I like this song.
94
Nobody Can Save Me

This is not a good song...it is one of the BEST...
Very good song...
Linkin Park and trap beats don't mix. - ProPanda
This was Chester last song before his die. The lyrics are so deep and depressed, the sond is amazing, this song deserve more - MarcoHoe
95
Dedicated
Dedicated is an amazing song that is extremely underrated. The primary reason why this song is rated this low is because few Linkin Park fans are actually aware of its existence. Its lyrics are incredible- Mike's rapping is off-the-charts; the song really depicts Linkin Park's message of the importance of artists' dedication to produce music that can provide for fans, especially offer hope to the kids who have none. The song is riveting as a result of its sheer amount of emotion. The lyricism phenomenal.
This song is only rated this low because it is not on an album, nor was it released as a single. If more fans knew it was around, it would be rated much higher. It's a great song. Much better than anything on A Thousand Suns except maybe the Catalyst.
By far the best Linkin Park song. I am still wondering why it was never released... I
What is wrong with everyone! All the crappy songs from a thousands poops and living junk is climbing to the top and pushing linking park's good songs to the bottom. Clearly their first three albums should be at the top of the list. How can burn it down be ahead of dedicated or any songs from hybrid theory or meteora. If waiting for the end gets up any farther I'm going to lose my mind.
96
It's Goin Down
Very too much nice
Very nice
Nice
97
Step Up
Unbelievable! Step up at 53 and high voltage at 54!
Guys just LISTEN to hybrid theory Ep!
They should have promoted it a lot more than they did..
Who can rock a rhyme like this? - SamArzadum
Is this a diss to limp bizkit
What the hell is dis step up in 78... It deservs 2 b top 5... Guys please vote 4 dis... It is such a beautiful song sang by Linkin Park...
98
Until It Breaks

Best Linkin Park Song on Living Things Album. Great first beginning rap, leading to slow "touching" ending. Definitely best on Living Things, although doesn't compete with Hybrid Theory still.
Actually I don't hate this song anymore but it's my least favorite. And the person below me has confused this song with Until Its Gone - Paree
Until it breaks better than meteora full album
As a hip hop heaf this is mike at technically his best since 2002. After some embarrasing emo raps on meteora and a few decent raps later shinoda brings his dope rhyme schemes and wordplay in a badass hip hop flow that would make kool g rap smile.
V 1 Comment
99
Halfway Right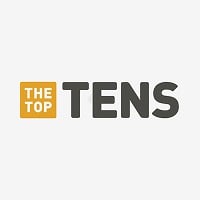 This song is horrible and whiny. Literally worst song besides Good Goodbye on the new album.
Very good song makes me happy... This song and all songs of one more light
One of the best songs on the album, love it.
Great Song
100
Wish
Still is way better than the original version, once you've heard, you'll feel the dark aura Linkin Park have! LP The BEST!
This cover is the best. Please move it to #1.
Great Nine Inch Nails cover.
Chester's scream will make your blood evoparate
V 1 Comment
PSearch List
Recommended Lists
Related Lists

Top 10 Most Aggressive Linkin Park Songs

Best Songs From Linkin Park's A Thousand Suns

Best Songs From Linkin Park's Hybrid Theory

Best Songs From Linkin Park's Meteora
List Stats
59,000 votes
233 listings
9 years, 262 days old

Top Remixes (455)

1. In the End
2. Crawling
3. Numb
EvilAngel

1. 1stp Klosr
2. Numb
3. Faint
Th3Zm0nst3r

1. Breaking the Habit
2. Don't Stay
3. From the Inside
lukestheman4
View All 455
Posts
Linkin Park - The Best Band of All Time
TheGodOfNewWorld
RustyNail's Rock/Metal Album Reviews #5- Band/Artist: Linkin Park, Album: Hybrid Theory
RustyNail
So this new Linkin Park song...
cjWriter1997
MusicKidMp3 : End The End by Linkin Park Review (Tribute to Chester Bennington)
Skullkid755
ProPanda Analysis: One More Light Single Rollout
ProPanda
Error Reporting
See a factual error in these listings? Report it
here
.