Top 10 Best Boy Bands of All Time
Boy bands have been a mainstay in the music industry for decades, capturing the hearts of millions of fans around the world with their catchy tunes, coordinated dance moves, and swoon-worthy good looks. From the Beatles to One Direction, boy bands have proven time and time again that they have staying power.

But what exactly is a boy band? According to popular definition, a boy band is a group of young male singers who harmonize together and perform choreographed dance routines. While this definition has evolved over the years, the core concept remains the same: a group of talented young men who come together to create music that resonates with fans.

The history of boy bands dates back to the 1960s, with the emergence of groups like the Jackson 5 and the Osmonds. But it was the 1990s that saw the explosion of boy band mania, with groups like New Kids on the Block, Backstreet Boys, and *NSYNC dominating the charts and airwaves.

Fast forward to today, and boy bands are still going strong. From K-Pop sensations BTS to the British-Irish group One Direction, there's no shortage of talented and charismatic boy bands on the scene.

But who are the best of the best? That's where you come in. We've put together a list of some of the most iconic boy bands of all time, but we want to hear from you. Cast your vote for the choices you think deserve to be at the top of this list, as thousands of other people have already done.

The Top Ten

1 Backstreet Boys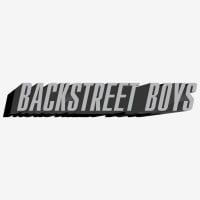 The Backstreet Boys are an American vocal group, formed in Orlando, Florida in 1993. The group consists of AJ McLean, Howie D., Nick Carter, Kevin Richardson and Brian Littrell.
Make sure you keep the Backstreet Boys at first place, no group can outsold them, sing and harmonize better than them and maintain their level of longevity.
I am currently fifteen years old and Backstreet Boys just had a new single, "Don't Go Breaking My Heart" and an upcoming album, whereas NSYNC, has split up even before I was born.
And don't even start about One Direction, bunch of talentless hacks who harmonize like a bunch of school boys and is so short-lived, you can forget they even exist.
Westlife, Boyz To Men, 98 Degrees, and even The Wanted can make It In the top ten but not higher than Backstreet Boys, I don't think any group will, The Beatles? , overrated, only singing for like a decade, and then wiped from existence.
Long story short, Backstreet Boys will forever be the gods of pop music and they deserved their position entirely.
Backstreet Boys=MAGIC! They are The Best Boy Band for me! I love them very much with all my heart, I love all their songs, and I'm very grateful to them for their incredible music. They are really the best-selling boy band of all time with so many fans from all over the world and they definitely deserve this. Backstreet Boys are amazind, talented, natural, very good singers with angelic voices, who sings from the heart! When they sing, they create a magic together, and they give this magic to the fans! They proved that their music is Unique! KTBSPA!
I saw their concert in Australia a couple of years ago and it was amazing! 7 Albums that are great all in their own way and the fact that they are still (almost all) together producing albums 20 years after starting when so many boy bands have come and gone (Five? Seriously? - I think I must have blinked and missed them cause I only remember 1 song of theirs, say, one hit wonders anyone? ) Backstreet Boys has dozens of awesome songs and top 10 placements - that proves they deserve number 1 always.
I'm so glad to see the backstreet Boys are #1 because theyve had so many great songs over the years like Show Me The Meaning, I Want It That Way, As Long As You Love Me, Incomplete, etc... They are absolutley my favorite boyband ever because they can harmonize perfectly and don't need autotune to help them out like some boybands today. On top of that Backstreet Boys is the best selling boyband of all time. You know theyve made great music when you still hear it on the radio 10 or 15 years later... The lyrics of their songs are just beautiful and I have almost every one of their cd's. Backstreet Boys will live on forever!
2
One Direction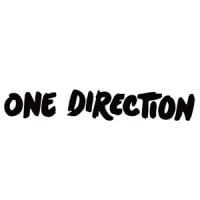 One Direction (commonly abbreviated as 1D) were a British-Irish pop boy band based in London, composed of Niall Horan, Liam Payne, Harry Styles, Louis Tomlinson, and previously, Zayn Malik until his departure from the band on 25 March 2015. The group signed with Simon Cowell's record label Syco Records after forming and finishing third in the seventh series of the British televised singing competition The X Factor in 2010. Propelled to international success by social media, One Direction's four albums, Up All Night (2011), Take Me Home, Midnight Memories and Four topped charts in most major markets, and generated hit singles including "What Makes You Beautiful", "Live While We're Young", and ...read more.
One Direction I believe may be the best boy band. They all have unique qualities to their voices that makes songs sound very good. They also have really contributed plenty of time to songs. One Direction do really well at showing they aren't part of the 'Music Industry Machine' like in their music video 'Best Song Ever'. They have come far to where they are today, and I'm very proud of them.

I would also like to express how much I dislike people who 'hate' on them. I don't know why, but people literally go out of their way to hate on someone successful such as One Direction or other great bands or singers. I don't understand people who make hate pages or make a whole list on why they dislike them, especially if they don't know them quite well. If they don't like it then they don't have to waste their time thinking about it.

I love One Direction, and I hope they continue on for a long time.
I love them so much! They should be number 1, not Backstreet Boys! I'm so proud to be a Directioner. One Direction is the best band ever! A lot of people say the Beatles are the best band ever, but they not even a band! They broke up as soon as they became big! How could a bunch of dudes that aren't making music together possibly call them selves a boy band?! That will never happen to One Direction, they're like brothers! They will never break up, never ever ever break up, ever! I love those boys more than anything! Backstreet Boys don't have awesome inside jokes like 1D does! Backstreet Boys are stupid, only people with metal issues would give a crap about them! Sorry, I just love my 1D! X0X0 Love you lads!
One Direction has to be one of the most successful artist out there right now. The songs that they make is really good and has the lyrics that a typical boy band would sing to their fans. I personally enjoy one direction because of the way they express the music and lyrics that they make. the may still some parts from other amazing songs but they still make the song way different from the original. One Direction also have a HUGE amount of fans that are loving and dedicated to the 5 guys. Even though One direction don't dance like the Backstreet Boys and NSYNC, They are still unique, amazing and successful in the music industry.
One Direction is the best boy band EVER! People tend to judge them more on their pop era when they first got started with songs like "What Makes You Beautiful" (which is still a wonderful song), but they don't take the time to listen to their newer, VERY cool songs like "Drag Me Down" or the heart-wrenching, tear-jerking "If I Could Fly" (written by Harry! ). 1D were the ones who really brought the style of boy bands back, after it began to die out with The Wanted and the Jonas Brothers. But when they entered the boy band scene in 2010, they were different, they were fresh, they were new. They don't dance, and, unlike most other boy bands, they actually write their own music! And Niall plays the guitar very well, so it can't be said that no one in the band doesn't play an instrument. I am so proud to be a Directioner, and always will be. Their voices are my life, and they deserve to be ranked as the #1 boy band!
3
Westlife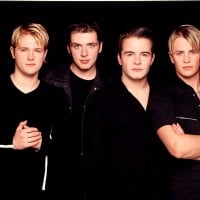 Westlife were an Irish boy band, formed in July 1998 and disbanded in June 2012. Originally signed by Simon Cowell and managed by Louis Walsh, the group's final line-up consisted of Nicky Byrne, Kian Egan, Mark Feehily, and Shane Filan.
Please READ

The Beatles are the best and they're the only group that surpassed Westlife on their number ones. In chart history, the acts that have the most #1s are: Elvis (18), The Beatles (17), Cliff Richards and Westlife (14).
BUT technically, The Beatles isn't a boyband, but a band, which makes Westlife the best boyband. Westlife even got #1s in the shortest time in history, more than 3 months quicker than The Beatles. Even though Westlife haven't cracked America, the biggest music market in the world, and they haven't sold 130 million like the Backstreet Boys, they have 5 Awards for Best International Group and 8 Awards for Best International Act. Backstreet Boys only have 4 awards for Best International Group. They are the only act to have 7 consecutive #1s, which made them in the Guinnes Book of Records. Westlife have performed for the Nobel Peace Prize Concert twice, President Obama, Queen Elizabeth II, the Sultan of Brunei, and Pope John Paul II. UNTIL NOW Westlife ...more
They were handsome, gentle, talented and hard working... Never promoted unnecessary crap, never promoted drugs and sexuality, never made bad/controversial public statements, never made dirty publicity stunt, released an album every year, 14 UK No. 1 singles, 55 million records sold worldwide, multi-platinums albums and a mind blowing fan following across the globe... Their songs were inspiring, full of melody and never gets old... They were a genius in the art of singing and have left an impact on the world of music that won't fade so soon... Their music has became immortal... Westlife legacy will last forever...❤
WESTLIFE, I was still a child when they are popular worldwide. Until now, I'm 17 years old, they are still popular, everyone talking about them, everywhere I heard their songs. And every people around the world know Westlife.. 23rd June Fans from nations came to Croke Park to say good bye. But WESTLIFE said 'this isn't good bye'. And then everyone start crying, Fans and WESTLIFE themselves.

It's too hard to forget the amazing 14 years that Westlife gave to us. For me, for us, WESTLIFE is still ALIVE. Long Live WESTLIFE. We always support Shane, Kian, Nicky, Mark, and Brian. :)

We LOVE you WESTLIFE - Shane, Nicky, Kian, Mark, Brian.
Westlife've the sucess at the music carer. They have 14 years of experiences to performs. And all of their songs are listed at number 1 in the international chart. Besides that, they've won many Mentor Awards, and 14 number 1 singles and best seller-album in Ireland. Apart from that, they've millions of fans at the world-wide. The boy band hits many records since 1998 year, and now they almost sucess at the music carrer over 14-years! They are really amazing! I4 years of best seller album, 14-years number 1 single! Awesome! Absolutely for them to vote the best boy band.
4
The Jackson 5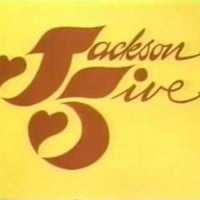 The Jackson 5, or Jackson Five, also known as The Jacksons in later years, is an American popular music group. Formed in 1963 under the name the Jackson Brothers, the founding members were Jackie, Tito, Jermaine, and Marlon.
Why these guys are a great

1. One of its members were a young little boy by the name "Michael Jackson" (before he pursued a solo career)
2. One of the only few boy bands who were more famous for their music than their looks
3. All members have talent, they can actually play an instrument
4. They are a "Male Vocal Group" and not a "Boy Band" (If you know what I mean)
5. They are the 2nd highest selling Male Vocal Group with sales over 100 Million
6. The best Male Vocal Group of the 60's in my opinion
7. Their songs are great
8. One of the bands that actually lasted quite long (trust me, 1D isn't gonna last)

Whoever think One Direction is the best boy band probably only likes them for their "looks" (as usual)
All individually were/are still talented, their songs are still very popular to this day, I at least here one jackson 5 song in so many hollywood films (commercials too) tito had more talent in his pinky than most of the members of 1D (I'll give harry and zayn some credit), their routines were always exceptionally flawless, and hell michael jackson was in it! They get an automatic win for that! Owner of the best selling record of all time, Thriller, was the MOST innovative artist, King of Pop, must I go on? And the fact that this group molded him into the incredible man he was, no group could be better.
If the Jackson 5 weren't on this list it would have been picking the lesser of about a million evils. I honestly laughed upon seeing the title of this list, it just seemed oxymoronic.
How can someone not vote for these talented children who made the real music with the good lyrics
Not like vulgar lyrics money love that todays bands make
It isn't fair to choose cute faces over great voices...
They are singers
The voice is what matters
5
Five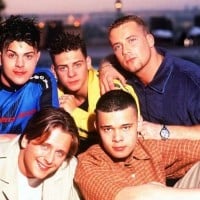 Five are an English boy band from London consisting of members Sean Conlon, Ritchie Neville, and Scott Robinson. They were formed in 1997 by the same team that managed the Spice Girls before they launched their career.
Coolest bad boys in the world. Most of their songs inspires me to never give up on life. To stay positive always and to keep up with the challenges that life has to offer. I miss them so much. I hope someday they'll reunite and continue inspiring not just me but other people's live as well. 5ive rocks always and forever. Bear hugs
FIVE are a band that will never be forgotten. We want them back together for a FIVE reunion because they deserve their second chance so much more than other bands. So if you agree and are a FIVE fan for life come and join are twitter trend or follow the five fanpage on facebook. Like FIVE once said we will rock you. X
I listen to 5ive every day and cried when they disbanded. They do not only make up my childhood, but they make my entire life. Every song means something to me. I love them.
Vote for the best British pop music ever, with classic songs that gets the party started, FIVE bad boys with the power to rock you #5iveReunion Wop!
6
N Sync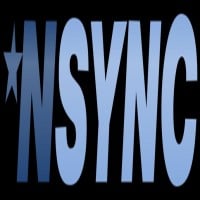 NSYNC is an American boy band formed in Orlando, Florida in 1996 and launched in Germany by BMG Ariola Munich. NSYNC consists of Justin Timberlake, JC Chasez, Chris Kirkpatrick, Joey Fatone, and Lance Bass.
Best choreography, best outfits (even though the 90's style was weird), best voices, best routines, best videos, most talented members (Justin Timberlake, I mean come on), and best songs. No boyband these days even come close to that. I honestly don't understand how One Direction is 2nd and Nsync is 6th. "No Strings Attached" sold 2.42 million copies on it's first week while the most albums One Direction has sold is 546,000 in it's first week. Also Nsync is rated the 8th best selling boyband ever (which is quite impressive considering they've only released 3 albums, while One Direction didn't even make the top 10 and they've released 5 albums and didn't have any competition whereas Nsync was rivaled with Backstreet Boys and other boybands during the 90s. All One Direction does is run around the stage, pointing, singing, and looking like they came out of a Gap commercial. Nsync is dancing, running around the stage, adding dialogue to their songs, involving the audience, AND singing. ...more
One Direction is the worst boy band of all time. Nsync and the Backstreet Boys are the best. Everything about Nsync is amazing. They had great personalities, awesome singing voices, and incredible dancing. One Direction doesn't have any of that. Their personalities are all the same, their singing voices are generic as hell, and they can't dance at all. All they do is jump around, point, and smile. Boy bands were so much better in the 90s and Nsync were one of the best.
Should definitely be #1 or #2 behind the backstreet boys but #6 is just out of this word ridiculous, *NSYNC defined what a boyband really is it's the ability to sing while dancing their ass off, try watching their HBO special in Madison Square Garden, they were literally sweating like crazy and losing their breath, bands like One Direction, 5SOS just sing while standing there, they can't even play instruments, they're not true artists, in my opinion the music industry is in a total bust, yet so much 1D fans honestly think 1D is the best, I bet if you lived in our generation, you would be losing your mind to the backstreet boys, *NSYNC, etc.. And not those fake boybands right now, but they're just too ignorant to accept that cause they never knew who they were, basically music is not the same as before and it's pretty sad and people of today are not hearing REAL MUSIC and recognizing REAL artists anymore, perhaps even fans were more civilized before. (Directioners are the worst fans in ...more
They have a Good Vice while dancing all the other bands are trash because nsync is the best they said that 1d is the best boy band ever? Wait wait.. can 1D sing and dance, with hard dance steps and still with a good voice, I know nsync is the best boy band, ever, 1D is Famous because they are selling there looks not there real talent. but nsync is the most talented of them all.
7
Super Junior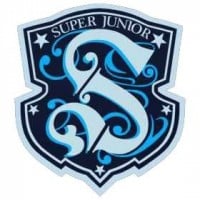 Super Junior is a South Korean boy band. Formed in 2005 by producer Lee Soo-man of S.M. Entertainment, the group comprised a total of thirteen members at its peak.
Super junior is a strange case. They can't dance in sync, only half of them can sing, they don't give a damn about their idol image, there's so many of them you can't remember, their songs are mediocre at best, they hardly get any attention from SM, and they seem to enjoy dressing up as girls whenever they find a chance. They are so extremely ridiculous and unbelievable. Any other band that could pull off that kind of stuff would be called gay and talentless, but for some reason SJ turns it into a positive thing. Therefore, why do ELF love SJ so much? The answer is simple. Big Bang may be artists rather than idols, but Super Junior are only human, and we as ELF have fallen in love.
Super Junior are one of the most talented beautiful bands in the world. They have worked so hard, and come so far... Nobody can beat their angelic, gorgeous voices they are the greatest boy band of all time. They have sweat and bled to become this famous, but they wont stop here, because something Suju aren't is quitters. They will pull through till the end. Our brave boys are even putting themselves up for the army, which no ELF could completely agree with, but they are so brave fighting for their beautiful country. We can only hope Heechul and the others will be safe and come back to us. Super Junior will always be the most talented boys ever, their songs will bring anybody to tears. They put all their hearts into it. SUJU AND ELFS HWAITING!
Not just be a boysband.. Super Junior have a member who have many talent like be a composer. Be a actor, etc; and they are really has well mannered as a public figure. I've never seen before the artist who really care with their fans called ELF. You know? Maybe they just did simple things, but we can see they really love and care their fans. For a little example.. You can see in many times the member will recording or taking fans pic in the airport or somewhere else, and leeteuk as a leader of SUper Junior tweeting for always smile to his fans. Their really great idol.
I have been a fan of super Junior for almost 3 years now and I have watched them to be who they are now. They are very talented! From simple boys, they did everything they can to become perfect in the eyes of people and to their fans and be the man they are today. Even in entering the army, they are not afraid to leave, because they know that ELFs will be waiting for them. And that is what we, ELFs are doing. Hoping that when they return from their Military Service, They will be complete again. That shining 13 stars we used to see. One day, everything will go back to it's place. We will never stop supporting Super Junior until we fill the world with Sapphire Blue Balloons! <3 PROM15E TO 13ELIEVE! Super Junior, Fighting!
8
5 Seconds of Summer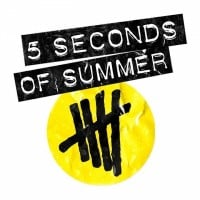 5 Seconds of Summer are an Australian pop-rock band from Sydney, Australia, that formed in 2011. The group were originally YouTube celebrities, posting videos of themselves covering songs from various artists during 2011 and early 2012. They rose to international fame while touring with One Direction on the Take Me Home Tour.
They are most definitely the best. They can play their own instruments and sing their own songs. All of the members are talented. Ashton can play drums, guitar, piano and the sax also is a state level swimmer. Calum plays the bass and played for Australia in soccer. They aren't manufactured and fake. They are truly inspirational and true.
#12? Seriously? They should be #1 because they've done more than produce great, catchy music, but they've also made millions of fans happy. They've done twitcams, keek, and things similar to that to connect to their fans, and replaying those videos make my day!
Love them they are the best. Their songs are so catchy like kinda hot though, voodoo doll, she looks so perfect and many other. You can easily say that I am a soser. These boys are awesome, amazing, cool and down-to-earth guys. Love them. STAY AWESOME.
People saying not a boy band, well let's see in a couple of years. Its like Busted who when they were teens said "We are not a boy band we are boys in a band" and now people call them a boy band.
9
Take That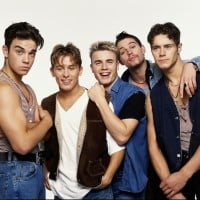 Take That are an English pop group from Manchester, formed in 1989. The group currently consists of Gary Barlow, Howard Donald, and Mark Owen.
Good longevity. Proper boy band. Much better songs than the American boy bands such as Back Street Boys and N-sync. Would be number one if they were American, or if Americans weren't so ignorant to their music, or if they were around today.
Take That have been part of my whole life, their lyrics helped me managing my teenage problems, their music became my very own soundtrack. Most fans of other boybands may say the same, but: Take That are still there, their music survived and they are still massive stars in these days. They have grown up, their lyrics fit the lifes of their also grown-up fans and they are still amazing. Giving huge concerts on world-wide tours, always having gorgeous shows. Also people who are not into their music that much must admit that their shows are unique and simply astonishing.
No other boyband can compare with them, by the why they are a manband now
Greatest boy band singer songwriter ever (80's onwards) Gary Barlow check:

Greatest unique boy band personality/entertainer ever Robbie Williams check:

Greatest teen/pop/boy band matinée idol ever Mark Owen check:

Greatest dancer in pop/boy bands ever Jason Orange check:

Greatest hair (the dreadlocks) and organiser of the vocal harmonies who also happens to sing lead on one of the most iconic boy band singles of all time ever Howard Donald check.

Greatest boy band ever who weren't put together in an era full of pop music and vocal harmony groups and had to break down dance/rock dominance to get to the top and for boybands to thrive. This leading to all the vast numbers that followed later in the decade. Take That check.

Diversity of songs: Take That check

Diversity of genres: Take That check

Unique creative tours unrivalled: Take That check.

Over 20 years commercial dominance and relevance: Take That check.

Yep ...more
Well... They're from Britain so obviously everything they do is more challenging than anything by any other boy band on EVERY level... By far! They just didn't make it in America because they have phobias about anything perceived as gay over there (which, for the record, they are not. They just have a huge gay following in the UK amongst the many others). They write their own music and they're the best selling act in the UK ever since The Beatles, what more can I say...?
10
Boyz II Men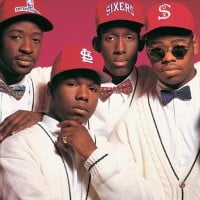 Boyz II Men is an American R&B vocal group, best known for emotional ballads and a cappella harmonies.
You are put at number 12 because the new generation missed the opportunity to listen to the greatest voices of this band. I salute you, we salute you.
These guys sing better than all the other boy bands combined, and with perfect harmony.
They harmonize like no other. Pure music, pure passion, pure talent.
Harmony like no other. Most albums sold by any band.
The Contenders
11
Big Time Rush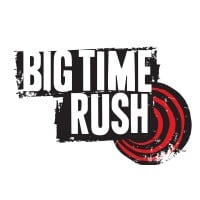 Haters Gonna Hate, Rushers Gonna Elevate!
U gotta love them. They are just AMAZING. Seriously they started with a T.V. show and music but look where they are now they have elevated even more. Their music and T.V. show! BTR rules the world! You've gotta love them. Listen to their music and look at their photos at the same time, trust me, you will fall in love with them
So, what ya waiting for? VOTE NOW!
I think this is a very underrated group, and should be higher on the list (at least over some of the others before it). I feel that this band isn't necessarily taken so seriously because of their television show for kids; however, they're extremely talented and deseverve more attention.
I love big time rush they are amazing. They are a lot better than 1d and I am always going to be a big time rush fan!

James and Catlos are really cute. They seem so nice like they love all their fans. We have their first season and want to get their second when it comes out. I LOVE BIG TIME RUSH!
And I hope to meet them one day.

We saw them in consert at universal Orlando resorts on march 10, 2012 and they sounded amazing, rocked the stage, and got the crowd excited!
Big Time Rush is the most amazing boyband I've ever seen! They're songs are absolutely AMAZING! I don't get why people hate them so much... But one thing is definitely:no matter what happens, us rushers are never leaving their side!
12
New Kids on the Block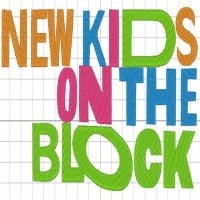 New Kids on the Block is an American boy band from Boston, Massachusetts. The band currently consists of brothers Jordan and Jonathan Knight, Joey McIntyre, Donnie Wahlberg, and Danny Wood.
They should definitely be #1. They've been overshadowed these days because of bands like Backstreet Boys and One Direction. I don't hate Backstreet Boys or 1D but NKOTB gave them the credit and paved way for them and they don't get as much recognition which is sad. Their music had so much meaning and spirit in them, unlike the manufactured garbage that's out now. They are also very tight-knit and treat each other as brothers rather than just friends or band members. They really do love each other that way and always help out each other as much as they can. Heck they even covered Jackson 5's "I'll Be There" to show their love and support for each other and did another version in tribute to Michael Jackson after his death. There will never be a group quite like NKOTB.
New Kids on the Block should be higher. They were very unique for their time. They changed the image of boybands that are around today and their music was great. How many modern boybands can rock out "Hanging Tough" like these guys can? Boybands in the late 50s, 60s and 70s all had different images but NKOTB became something different in the 80s with the New Wave music. Westlife, Take That, Maroon 5 and Backstreet Boys have taken after NKOTB so for whatever credit they deserve, they still need to be higher!
NKOTB is THE BEST group around! When they started out, they were great! Now that they are back they are even better than before! They share a special connection with their fans as well as their fans sharing a special bond with each other. Blockhead love is FOREVER! It doesn't matter what you say, NKOTB was, is, and always will be AWESOME! They hold a special place in our hearts! WE LOVE YOU! =)
This is the BEST boy band of all time! Modern Boy band are only here because of what they accomplished. They are talented Sexy, and look what they did this past year, They brought it, with a sold out tour and a fourth sold out cruise! BAM STANDARD
13
SM*SH
Smash is my idol, my inspiration, my support for me
They are make me happy, because the song, change me be someone more happy..
No matter what SMASH always on my mind! The only one boyband from Indonesia that can be like this! Smashblast will always support SMASH.. We Heart you SMASH!
Look at those typical Asians who always keep voting for an anonymous pathetic bands/singers, I'm really sick of them.
Who taught me the meaning of peace smash, smash Since I became a spirit, smiling, at peace with another fandom... SMASH MY LIFE encouragement
14
Jonas Brothers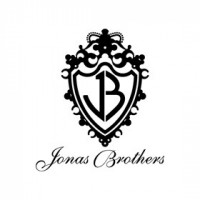 The Jonas Brothers are an American pop rock band. Formed in 2005, they gained popularity from their appearances on the Disney Channel television network.
Such an amazing band! Not only are their voices amazing, their lyrics deep, their looks gorgeous and their personalities so kind, but they write all of their own songs, and the music too! They all have big hearts and make some of the deepest, most beautiful music. They are so talent, they can all play the piano and guitar! And little nick who wrote most of their hits when we was only 14 - can also play the drums!
The Jonas Brothers are not really a boyband. They play play multiple instruments (guitar, piano, drums, keyboards, bass etc), they write ALL of their songs and always sing live and never use auto tune. All of these other boybands are irrelevant. Just listen to Turn right or Black Keys and It will prove they are not only the best "boyband" but also one of the best bands of all time
A pop/rock sister duo (my personal favorites) Jonnie and Brookie made this song about the Jonas Brothers called Missing Me Crazy and it won Radio Disney's Next Big Thing. It's a really cool song and you should here it. They're my favorite duo of all time. Also the Jonas Brothers are really cool
These guys are so much better then one direction. They are so talented and sexy and hot. The dedication they have to their fans is amazing and they write about things that actually have meaning.
15
Monkees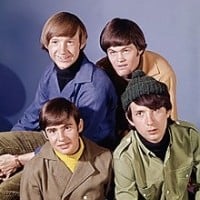 The Monkees were an American rock and pop band originally active between 1966 and 1971, with reunion albums and tours in the decades that followed.
Amazing and one of the most important bands of all history, incredible comedy and WONDERFUL music, sure, they used studio musicians on the first 2 LP, but hey, Headquarters is one of the top 5 greatest albums ever, still making impact today. The only band I would ever dare to compare with THE Beatles.
Beautiful band, great harmonies, just a bit like the Beatles, but they are still fantastic.
They could all, Sing, Write, Play, Compose, and do it all LIVE...a truly talented genuine band.
16
Blue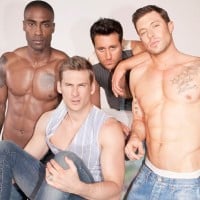 Blue is an English boyband consisting of members Antony Costa, Duncan James, Lee Ryan and Simon Webbe.
This is the best boy band ever! Better than 1D. They will just make you fall in love with their fantastic voices. They are far away better from all the other bands above. They should be ranked number 1. As they really deserve to be on top. Thank GOD they are back Finally!
I just found them on YouTube and once I listened to their songs, I fell in love with the hot Blue band! I'm relieved they got back together, my life just got better. I can literally listen to the hot, talented, and handsome singers my whole day! BLUE IS THE BEST!
Definitely the best boyband and they should be a lot bigger than they actually are... So that's what I think about, great songs and great voices of all four singers are the really exiting combination of being a perfect band.
Antony Simon Duncan and lee they was the greatest boys band in U. K AT The past and because of elton john they broke up and they return with new album track awesome songs this band must be the third on my thought thy better than Take that and they are also younger
17
The Osmonds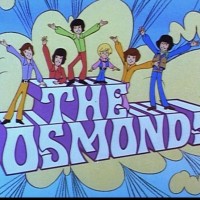 The Osmonds are the best boy band ever, of all time, bar none. Compared to to the Osmonds, all other boy bands fall woefully short. The others are certainly good, but they can never match the talent of the Osmonds' vocals, harmonies, expert playing of so many instruments, dancing, song-writing, and so many other gifts and talents. Nor can the other boy bands match the endurance of the Osmonds who have over 54 years in the business and they are still filling auditoriums with fans. They are also multiplying themselves as seen through the talent of their children. In all of these years, they have maintained their good name and good reputations. That speaks volumes about the best boy band ever!
The Osmonds should be first. NO questions asked. They were a group even before The Beatles! (I love the Beatles too). They performed on the Andy Williams show in the late 50s and are still going strong today. How on earth can a group that has been performing for THIS long hardly get any credit these days? They were definitely huge in the late 60s and 70s but no one should forget how fantastic their hits were. They may not be the most successful group ever, but they are definitely the best boy-band! If you classify them as a proper boy-band, that is. Because it wasn't just about their image, it was their variety of music that swept many people.
Raw talent that has stood the test of time. With the quality and versatility of their voices they have adapted the genre of music to suit their needs. For The Osmonds it has always been about going with the flow and the longevity not making a quick buck and running off into the sunset. They get pleasure from entertaining and ensuring that the fans see a quality show. They have survived in the fickle world of show business for over 50 years. Yes they have had their ups and downs in popularity, personally and financially BUT they are still going strong and giving back to their millions of fans over the world. Whether or not they win this poll, they will always be the 'Best Boy Band'to me.
I can't believe The Osmonds are at number 32. They still have a huge following even now, after 50 years! They were the first boy band, hugely talented in every kind of music and song writing. I have been to many Osmond concerts since the early 70s and seen many other bands too, but not one of those other bands were anywhere near the professionalism the Osmond Brothers demonstrated. The atmosphere at their concerts is unbelievable. Most of all, they have been a wonderful inspiration & example to their fans and people they have worked with them. I'm honoured to know this family.
18
Bastille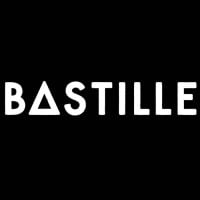 Bastille are an English indie pop band formed in 2010. The group began as a solo project by singer Dan Smith, who later decided to form a band. Beside Smith, the four-piece consists of Chris Wood, Will Farquarson, and Kyle Simmons.
Bastille isn't a boy band, but if they were, I would vote them up top!
Bastille isn't even really a boy band.
Bastille a boy band?
19 Years & Years
20
Exo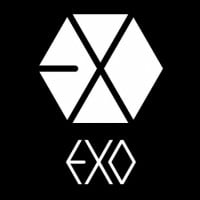 Exo is a South Korean-Chinese boy group based in Seoul. Formed by S.M. Entertainment in 2011, the group debuted in 2012 with twelve members separated into two subgroups, EXO-K and EXO-M, performing music in Korean and Mandarin, respectively.
Exo M, Exo K! They're ' awesome! The stage are almost explodes w/ their powerful performance filled w/ their great voices, dances and raps!
"We're One! " no other words could replace this.
When SuHo, Kris, XiuMin, ChanYeol, LuHan, Chen, D. O, BaekHyun, Kai, Lay, Tao and Sehun showed up themselves on the stage, they'll receive crazy fans screaming like hell!
The leader Kris and SuHo, Vocalists' line D. O, BaekHyun, Chen and Luhan, Dancers' and rappers' line, Lay, XiuMin, Kris, Kai, ChanYeol, SeHun and Tao! Love them all <3 forever EXOTICS!
They are like the coolest and most beautiful boys I have ever seen in my entire life! Every single member is so talented in singing.They dance perfectly as well(especially Kai oppa)! They are really awesome! Tao oppa and ChanYeol oppa are great at rapping! All of them are so incredibly beautiful and perfect that sometimes I think they are all angels sent from heaven!
EXO a group with twelve members but with one heart. They work hard for their fans despite of their injuries. They make us, their fans, proud. Even though there are haters, they continue to work hard and prove that they really are one of the BEST BOYBANDS out there.
Exo is just way more what 'Meets the Eye..' Have the Most Unique Concept of the Century..if you don't Agree then, Check out youself..and are Korea's Pride..They are Superflexible..Yet Unbreakable..Their Live Concerts are a ones in a lifetime event because Tickets get sold Out in Seconds...Come on What More we proof we Need to Stan Them..
21
Big Bang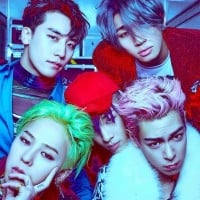 Big Bang is a South Korean boy band formed by YG Entertainment. The group consists of 4 members: G-Dragon, T.O.P, Taeyang, and Daesung.
Maturity, talent, experience - that's what I appreciate most about them. They've been in the game for 10 years and it shows.
Their music has variation, it's not just the same style in every song. The guys are charismatic, intelligent, humble, extremely gifted, in not just music, and hard-working to boot.
They should be higher up, but then again, they don't cater to a lot of people's tastes.
Utmost respect for this band and here's to another 10 more years, hopefully.
They ARE the best. YG has the best bands and real singers and even though other Kpop bands like Shinee and 2am are good they don't even compare to GD's charisma and style and T.O.P. sexiness. Who dances better than Taeyang and who Sings better than Daesung. No one. And we can never forget the very cute adorable Senguri. Big Bang is amazing times Ten.
Well vip's don't worry... We already know that our boys are the best boy band... They are talented.. They produced their own songs.. They create their own music.. They do the best performance on every stage.. They are the BEST... No one can beat them...
A most wonderful band I've ever met in my life! A really band style and talent, I like looking at them as they sing songs. They expressed all tracks by heart and all their emotions. BigBang I love you so much!
22
OneRepublic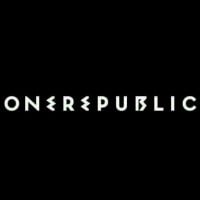 OneRepublic is an American pop rock band. Formed in Colorado Springs, Colorado in 2002 by lead singer Ryan Tedder and guitarist Zach Filkins, the band achieved commercial success on Myspace as an unsigned act.
Great band. Especially that "Counting Stars" song is awesome.
23
Il Volo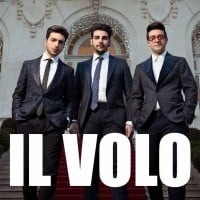 Il Volo is an Italian pop trio, consisting of singers: the baritone Gianluca Ginoble, and two tenors, Piero Barone and Ignazio Boschetto.They describe their music as "popera".
I hate myself for even voting for them as a boy band because I have them in the highest of all music, and for me a boy band is not precisely cool. But I will support everything in what they are included.
Well about IL VOLO I have just good things to say, they represent not just italy and real good music, they represent culture, cinema, art, everything, because every song they sing is full of history.
They have it all, they are young, humble, adroable, handsome, classy, elegant, fun. Cool, and most of all they are SO SO TALENTED.
IN a few words IL VOLO is the best thing that has happened to the music now a days.
Perfect.
As the members of Il Volo (Gianluca, baritone; Ignazio Boschetto, tenor; Piero Barone, tenor) have described their sound, it is "fresh, " "new." True, the pop-lyrical genre is not all that new to the music scene, but Il Volo's sound is unique to that genre. Each has an incredible voice...Even their speaking voices "sing"! Collectively, the sound that those three voices make together is nothing short of breathtaking. Many fans have commented that they sometimes literally gasp when they hear them hit some of the notes they do...including myself! Their music is so powerful, so emotion-provoking, that one either smiles or cries, there is very little in between. In terms of looks, Il Volo is THE most handsome group of young men in the world today, hands down! And, if all that isn't enough to make one a die-hard fan, they are the sweetest, kindest, most compassionate and caring guys, whose love and respect for their families and their fans is unsurpassed.
I really wouldn't consider Il Volo a boy band, it actually makes me cringe a little to consider them that in this list, but my love for them makes me vote here. Il Volo is BEYOND any boy band there has ever been, and I have seen most of them from Menudo, NKOTB, Backstreet Boys & N'sync, etc etc etc...and NONE of these can compare to the talent, heart & passion that these young men display in everything they do, and to make the perfect combination their humbleness, love & dedication to their fans makes everyone from young to old & in between fall in love with them every time, which is why we fans call ourselves Ilvolovers!
IL VOLO really belongs in a class all by themselves. These young men can really sing, with no electronic aids. If you have ever heard them sing acapella, you would hear it for yourself. These 3 young Italian gentlemen are easy on the eyes, but pack a wallop with their voices. Their close harmonies bring tears to my eyes. Each of the guys is good enough to have successful careers as soloists. But their real power is when they sing together. Their appeal crosses over all ages, genders, & nationalities. I'm proud to be an IL VOLOVER.
24
The Vamps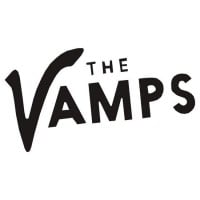 The Vamps are a British pop rock band consisting of Brad Simpson, James McVey, Connor Ball and Tristan Evans.
I want to come! In their concert! Here@phillipines. Beside their are my number1 boy bands in my life! They have a good looks! And good message for the songs they've have composed and written! I love them! And they're officially my best boy band ever!
They are amazing and their songs also... But I don't think one direction are bad influences. I am huge directioner and their songs are really amazing.. Their songs makes us so happy.. It is my opinion but I think The Vamps are also superb...
The Vamps are like my all time favourite. Their songs always seem to brighten up my moods and keep me alive. They are amazing and have a great sense of humor. I am totally in love with them and their sick and badass tunes. #Vampetteforlife
I agree that the vamps are superb... They should be in top 5... But please one direction is not bad influences... They are the best and will be... I should agree the vamps are really good
25
Imagine Dragons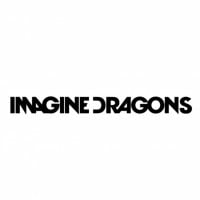 Imagine Dragons is an American pop rock band from Provo, Utah, and are now based out of Las Vegas, Nevada. Imagine Dragons' lineup consists of lead vocalist Dan Reynolds, guitarist Wayne Sermon, bassist Ben McKee, and drummer Daniel Platzman. The band first gained exposure with the release of their single "It's Time", followed by their award-winning debut studio album Night Visions (2012), which resulted in the chart-topping singles "Radioactive" and "Demons". Rolling Stone named "Radioactive", which holds the record for most weeks charted on the Billboard Hot 100, the "biggest rock hit of the year".
Best band ever. How can you not love them? Everyone else sucks compared to them. They should be in the top ten.
They are okay, but they seem pretty immature for grown men.
I am sure it's a troll item. Why they'd be a boy band?
Why there guys are not on the list?
PSearch List