Best Melodic Metalcore Bands
Here are the top bands of this genre which include less screaming and more melodic leads, riffs, and choruses.

The Top Ten

1 Trivium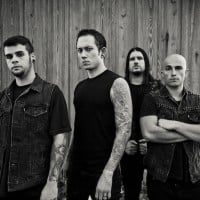 Trivium is an American Heavy Metal band from Orlando, Florida, formed in 1999. Their frontman, Matt Heafy, lead guitarist Corey Beaulieu and Bassist Paulo Gregoletto are the band's most consistent members and have appeared in every album since.

Trivium released their debut album, Ember to Inferno, in 2003 under Lifeforce Records. A moderate success, Trivium would later sign to Roadrunner Records... read more
This band makes some of the best melodies I've ever heard. Not only do they have the impressive technical skill and the heaviness and intensity, but they are creative geniuses when it comes to composing music and putting emotion into it.
This band just make a revolution for the old metal that I got bored. Now I listen so many bands.
This is the greatest band and ALL THAT REMAINS rules as well
The best band ever hands down. No one can compare to the power and true sense of melody these guys posses with their music.
2
Bullet For My Valentine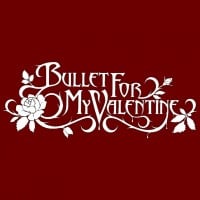 Bullet for My Valentine are a Welsh metalcore band from Bridgend, formed in 1998. The band is composed of Matthew Tuck (lead vocals, rhythm guitar), Michael Paget (lead guitar, backing vocals), Michael Thomas (drums) and Jamie Mathias (bass guitar). Former members include Nick Crandle and Jason James; both were on bass. They were formed under the name Jeff Killed John and started their music career... read more
I'm so relieved to see them #1 on this list. Bullet for My Valentine spell melodic metalcore. Their lyrics combined with Tuck's extremely realistic vocals, Page's eargasmically excruciating riffs, Jay's screams and Moose's drumming. When it comes to melodic metalcore, Look out for these guys!
I would suggest that you just listen to Tears don't fall and then immediately listen to Tears don't fall part 2, you'll become die hard fans of this band trust me! Also Scream Aim Fire, Room 409 are some other good songs for new comers to this band... They're really good
I figured these guys would get number 1 simply due to the fan boys. But I actually really appreciate some of their material. I do not, however, enjoy the guitar solos. So generic.
3
Killswitch Engage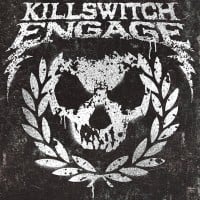 Killswitch Engage is an American metalcore band from Westfield, Massachusetts, formed in 1999 after the disbanding of Overcast and Aftershock.
Killswitch would be my number 1 pic even though they have lost quality from album to album. Alive or just breathing was a tremendous display on what is possible in the genre of metalcore and as Jesse has rejoined them I could imagine that this is the turning point to old strenght. No offensive to Howard, he was a good vocalist and even very good in the end of heartache, but Jesse has got another level. No end in sight, released in 2012 is really good and by reading Jesse say it was the worst of the album whitch will be released soon I think it could become nearly as good as AOJB. And to conclude my statement, I have to say: Killswitch is the very best core band, followed by the sorrow and number 3 as I lay dying.
Only metal posers will say that this band is not the top 1... Vocals, riffs, powerful they're the most powerful melodic metalcore in the world.. All of their song are so popular.. You don't know nothing about melodic metalcore if you don't know this band and not consider them as a number 1 melodic metal core band...
4
As I Lay Dying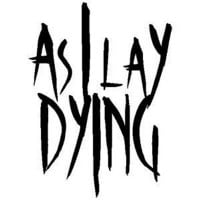 As I Lay Dying is an American metalcore band from San Diego, California. Founded in 2000 by vocalist Tim Lambesis, the establishment of the band's first full lineup, which included drummer Jordan Mancino, occurred in 2001. As I Lay Dying has released six albums, one split album, and two compilation albums.
This is the best band I have heard so far. The lyrics are amazing, so as the vocals. Bullet For My Valentine is also very good but not better. Awakened album is the ruler.
This is the band that got me into metal! And I am still listening to them. Ocean Between Us best album.
It IS the BEST. All albums, awakened especially is the greatest
5
Dreamshade
No words. They are different. Very unique. Armed with exceedingly talented people, their current line-up is second to none. The Gift of Life was a masterpiece, each song has a tinge of what the band puts in as a whole. They are slowly making their way up, and I really want to see them do so. Very underrated, immensely talented. Unique, well placed melodies, deep lyrics and toned screams. Kevin is brilliant. Can't wait for the new album!
The Gift of Life is probably one of the greatest albums I've listened to all the way through, as of recently. The singing, from the screams to the cleans, and the guitars, from the heavy riffs from songs like "Your Voice" to the wonderful harmonies of "Photographs"... Not to mention the drums... Just give each track the first 30 seconds. You'll see what I mean.
Listen to the Gift of Life. The screams, the clean vocals, the riffs and the kicks. Photographs actually tore my heart out. And brilliant lyrics. Very unique. Amazing stuff. Waiting eagerly for the new album!
6
Mastodon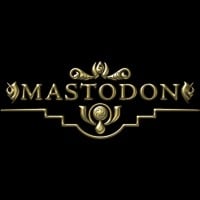 Mastodon is an American heavy metal band from Atlanta, Georgia, formed in early 2000 and composed of bassist Troy Sanders, guitarists Brent Hinds and Bill Kelliher and drummer Brann Dailor.
7
Soilwork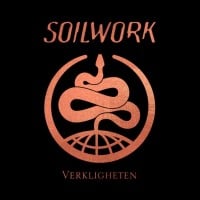 Soilwork is a Swedish melodic death metal band from Helsingborg. They are signed to Nuclear Blast. Formed in late 1995 by Björn Strid and Peter Wichers, originally under the name Inferior Breed, the band changed their name in late 1996 to Soilwork.
8
Bury Tomorrow
Sometimes I wonder about what people consider melodic metalcore, some of these bands aren't even metalcore. Bury Tomorrow brings everything to the table, unlike some bands that have out of sync music and riffs in inappropriate places, and music in the background that sounds like just a mash up of all the instruments at the same time. I started with Union of Crowns and loved it but I like their first one even better, Portraits, even though in listened to it 2nd. Runes is to me their weakest but still good.My top 3 and albums1. Bury Tomorrow - Portraits2. Erra - Augment3. Breakdown of Sanity - PerceptionEven with this list, Killswitch Engage should have legendary status.
Easily the next big thing in melodic metalcore. Their upcoming album will cement their arrival at the very top. Already they are one of the best live bands on the world circuit.
Bury Tomorrow shouldn't be here
They should be in top three...
9
August Burns Red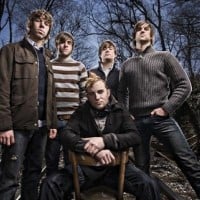 August Burns Red is an American metalcore band from Manheim, Pennsylvania. Formed in 2003, the group began their first performances while a majority of the members were attending their senior year of high school, and soon began playing shows around Lancaster, before being signed to CI Records. Afterwards, they were signed to Solid State Records, and most recently to Fearless Records. Prominent features... read more
Anup Thapa - Best Metalcore Band
Three good points about them 1. Fascinating breakdowns
2. Amazing lead and guitar solo
3. Vocals are thrash
Check the song Carpe Diem, Meddler, Empire!
Greatest metal out there... Wait for the Christmas album to be released!
They would be so much better if they combined clean vocals with melodeath & screamo.
10
Opeth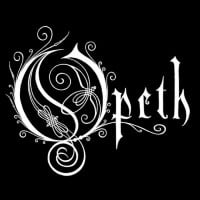 Opeth is a Swedish progressive death metal band from Stockholm, formed in 1990 by David Isberg, who invited Mikael Akerfeldt into the band as a bassist. Isberg ended up leaving the band, which lead to Mikael becoming the band's vocalist, guitarist, principal songwriter, and driving force. Along with ...read more.
The Contenders
11
Phinehas
That was unique band I ever seen.
The world has no idea about these guys, by far the best on this list
12
Demon Hunter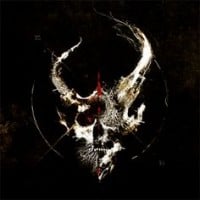 Demon Hunter is an American Christian metal band from Seattle, Washington, started in 2000 by brothers Don Clark and Ryan Clark. Although the brothers created the band together, only Ryan remains, since Don left the band to take care of his family.
Every Demon Hunter song (except a couple) is pure brutality with amazing melodic choruses or verses, every album had gotten better and better!
I've never heard any other better band. All their songs are awesome!
13
Avenged Sevenfold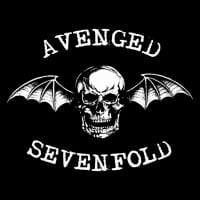 Avenged Sevenfold is an American heavy metal band, that was formed 1999 in California. Their longest lineup of members was M. Shadows (Vocals), Synyster Gates (Lead Guitar), Zacky Vengeance (Rhythm Guitar), Johnny Christ (Bass Guitar), and The Rev (Drums).

Jimmy "The Rev" Sullivan (Drums), their most notable drummer, passed away in 2009, being temporarily replaced by Mike Portnoy, who was replaced... read more
This band got me through loads of my dark times and they still kick ass today. One of the best bands ever and will remain that foREVer m/
All of these bands are great but Avenged is the best from all. I miss Rise to Remain from the list!
Make way through the night you all will be in my sight...
14 Adept
15
Dead by April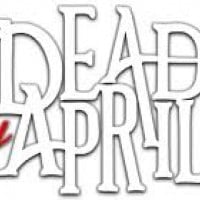 Dead by April is a Swedish metalcore band from Gothenburg, formed in February 2007 by Pontus Hjelm and Jimmie Strimell.
Most melodic Metal band in the world for sure. Amazing melodic clean vocals, great screaming, beautiful synths (especially on the track "Dreaming"), guitars just rock, drum boosts my soul, bass just rock in my ear! Not only instrumentally, but also lyrically they write good songs which have only good messages in it, love, expressions of your feelings etc. This band is better than all the bands out here. Where are all the Dead by April soldiers?! Vote please! Let everyone know that Dead by April is still alive!
First of all, their music is very appealing to the listeners, especially their lyrics, they've brought a lot of meaningful songs, emphasizes our feelings and expresses their thought about music, to be honest, they are way better than Bullet For My Vallentine, All That Remains and As I Lay Dying. And their unclean vocalist, Jimme, is more aggressive. He can scream and sing, he is a versatile person. Over all, this band is very worthy to hear.
16
Atreyu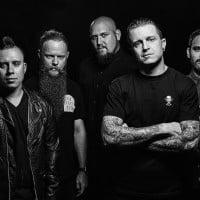 There are a lot of good metalcore bands, but I think that Atreyu and Avenged Sevenfold are the best 2 choices. I like A7X more, but they aren't as metalcore anymore so Atreyu wins.
Atreyu and A7X definitely did play some of the best metalcore I ever heard. Not like this generic, dance music infected metalcore of today.
Are you kidding me! Atreyu are number one! Absolutely insanely awesome!
17
All That Remains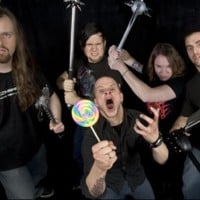 All That Remains is an American heavy metal band from Springfield, Massachusetts, formed in 1998. They have released eight studio albums, a live CD/DVD, and have sold over a million records worldwide.
Great Singing and Supernatural guitar leads. Should Be At The Top.
Specially In Two weeks the lead which starts to play after the chorus is so WOW.
And the special thing is that all their songs have such similar Guitar leads
All That Remains is the closest thing to intercourse thus far, aside from actual intercourse but a lot of the time I can't tell the difference.
Melodic metal, double bass drum, singing and some growl...love it!
18
Parkway Drive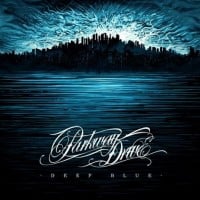 Parkway Drive is an Australian metalcore band from Byron Bay, New South Wales, formed in 2003. As of 2015, Parkway Drive has released five full-length albums, one EP, two DVDs, a split album and one book, titled Ten Years of Parkway Drive.
Why is Parkway Drive buried on this list? I have listened to every single band above them and Parkway is far and away better. Parkway has better riffs, better breakdowns, better songs.
One of the best "melodic" metalcore bands I have ever heard. There songs create a powerful atmosphere around them! It seems people forgot this is melodic metalcore list!
Hands down the best best melodic metalcore band around. Listen to Dying to Believe.
19
Dream Theater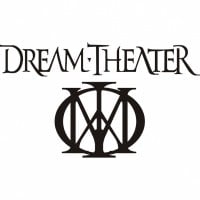 Dream Theater is an American progressive metal band from Boston, Massachusetts. The band was formed in 1985 under the name of "Majesty", only to change its name to Dream Theater later.

The members of the band's original lineup consisted of John Petrucci (Guitar), John Myung (Bass) and Mike Portnoy (Drums). The band had multiple keyboardists and singers, but as of and since 1991, the band's... read more
20
Children of Bodom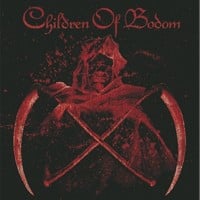 Children Of Bodom was a melodic death metal band from Espoo, Finland. Formed in 1993, the final lineup consisted of Alexi Laiho, Janne Wirman, Henkka Seppälä, Jaska Raatikainen and Daniel Freyberg.
Outstanding and melodious guitar riffs no one can compare these guys. These guys are gods of melodic death metal
21
Queensrÿche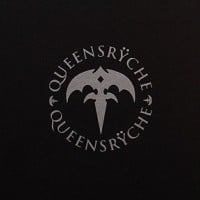 Queensrÿche is an American progressive heavy metal band formed in 1982 in Bellevue, Washington, out of the local band the Mob. They released their self titled EP in 1984, but didn't gain notoriety until the release of their critically acclaimed album Operation: Mindcrime in 1988. As of now, they ...read more.
22
The Devil Wears Prada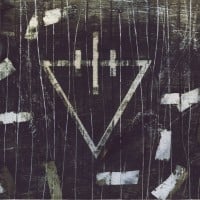 The Devil Wears Prada is an American metalcore band from Dayton, Ohio, formed in 2005. It consists of members Mike Hranica, Jeremy DePoyster, Andy Trick, and Daniel Williams.
These guys are just all so talented and offer a lot and also something a bit different to melodic metal and also metal in general. this bands work is so much more melodic than many other bands on this list
Seriously some of the best metal I've ever heard. The band that got me into Metal in the first place!
Best metalcore band to date.. lyrics are their strong point and Mike Hranica is a genius
23
Asking Alexandria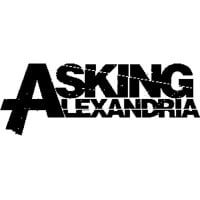 Asking Alexandria are an English metalcore band from York, North Yorkshire formed initially in 2008 by lead guitarist Ben Bruce along with former lead singer Danny Worsnop, bassist Joe Lancaster, keyboardist and synth player Ryan Binns, and current members drummer James Cassells and rhythm guitarist Cameron Liddell. Lancaster and Binns later departed from the band in 2009 with Lancaster joining heavy... read more
JUst got into them as they got rid of the their singer Danny, so was worried about their dircetion with new album, 'THe black' and whilst not as heavy as say 'stand up and scream' but still an awesome sound with low and high vocals with melody galore! GREAT band originally from York, ENG..
Simply an epic band... Although I don't if they fall in this category but they create some sensational stuff! Listen to The Final Episode, I won't give in, Killing You, The prophecy, etc. And then you'll believe me...
These guys are more post-hardcore and unlike the emo kids say they are not metal. Still GREAT though!
24
Mutiny Within
Incredible balance between heavy and melodic, but not with your typical progressive sound. They cross barriers that are very unique and powerful. Chris Clancy has a voice that simply carries them in a way no other could.
Mutiny Within deserve a lot more credit than they get. They are a lot better than half the crap breakdown dependent bands in Metalcore today.
So underrated! Everyone please look these guys up! They're extremely talented and represent great clean vocals in metal! Truly a great band!
25
Scar Symmetry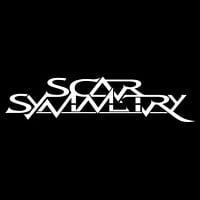 Scar Symmetry is a Swedish metal band from Avesta in Dalarna County, Sweden, formed in 2004. The band has released six albums, with seven released singles.
PSearch List