Top 10 Best Symphonic Metal Bands
The Top Ten
1
Nightwish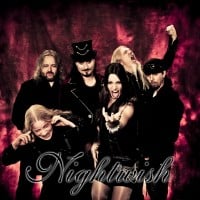 Nightwish is a symphonic metal band from Kitee, Finland. The band was formed in 1996 by lead songwriter and keyboardist Tuomas Holopainen, guitarist Emppu Vuorinen, and lead singer Tarja Turunen. It's currently formed by Tuomas, Emppu, lead vocalist Floor Jansen, bassist and vocalist Marco Hietala, multiinstrumentist and vocalist Troy Donockley, and drummer Jukka Nevalainen (currently on hiatus and replaced by Kai Hahto).
Nightwish is the best band in the world. This is all coming from a 12 year old but I'm mature. I've been a huge Nightwish fan for 6 years. First heard 'Poet and the Pendulum' and fell in love with Nightwish. Have been with them ever since. I even got to meet them one time and I nearly passed out I was so excited. I am such a huge Nightwish fan that I know everything there is to know about Nightwish. Everything. I really like what Tuomas does with not only the piano and keyboards but the lyrics and songs themselves. Nightwish has got to be the deepest, best, and darkest band of all time. And I love them. They have inspired me to write my own songs. My father says I'm absolutely amazing at song writing, saying I could compete with Tuomas at only age 12. Some of my songs are titled 'Crimson Moon', 'Black Memories', and 'Don't Go Back'. Very dark songs. Anyway, I love Nightwish to the bottom of my heart. They have been my favorite band for six years straight. I've never wavered. And I ...more
Nightwish is the golden standard of symphonic metal - hands down - especially after Floor joined the band and that epic concert the gave in Wacken in 2013 … wow!
In my personal opinion, Nightwish is the best band I've ever known. All of those pieces that Tuomas Composed, they are beyond comparison. The lyrics, the melody, the drums, the pipes, you name it, these guys know how to put all of these things together.
Tarja has made a mark in this band and has given it a name, her operatic voice, is one of a kind, no one will ever replace her, but Anette is not meant to replace her. Anette gave the band a new perspective of symphonic metal. However, I do not believe that Nightwish is Tarja, its true power relies in its instrumental composition not on the lead singer, and I think "Last of the wilds" proved my point. You just can't live without their music
I would like to vote for Xandria, Epica, Flyleaf, or one of my other loved but less popular groups, but I listen to Nightwish ten times as much as them, and deservedly so.
Composition of Tuomas, skill and versatility of Floor's vocals, and lets not forget the charisma and perfection of Marco on bass and vocals, Emppu's refined sophistication on guitar, Jukka and Kai's precision and dynamics on the drums, and Troy's soaring and lilting pipe play, all combine to make this group unbeatable. The emotional breadth of a film score, combined with the gut-power of metal, and the elegance of classical influences seem to all be perfected in their music.

To top it all off, they are unparalleled live performers.

What's not to like?
2
Epica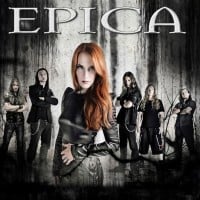 Epica is a Dutch symphonic metal band, founded by guitarist and vocalist Mark Jansen after his departure from After Forever.
While I love Kamelot, Nightwish and Within Temptation, I have to say that Epica is perfects the genre when it comes to calling it "metal. " The musicianship is absolutely excellent starting from "Design Your Universe" and is even more flawless with "Requiem for the Indifferent. "

Mark's compositions just become stronger and stronger with each record, and his voice improves. Simone has also improved her voice and expanded it to a rock/pop edge in addition to her operatic one. This way she can seamlessly go from each and decide to pick which is best for a song or certain part. The dialogue with the other members is amazing, and their live shows are amazing as well.

It's the balance between the symphonic and the heavy that is perfect, when it comes to both the vocals and the music. That is why Epica isn't too heavy or too soft, and the melodies and harmonies are perfect by the new album.
They are awesome... Every album and every song is a masterpiece. Their compositions and their lyrics are great and they are becoming better and better. Simone Simons has the greatest voice that I have ever heard (she has improved so much since the phantom agony) and Mark's grunts are great too. Also they have evolved through the years and every new record is better and heavier than the previous ones. I think that they can maintain the balance between symphonic music/operatic vocals and metal music/harsh vocals better than any other symphonic metal band. That can make them the definition of symphonic metal. One important thing is that they are really good live, they are great performers... And every time you say this is their best album/show ever they can't do anything better than this, they will surprise you with their next project... And you will never be dissapointed...
I think the quality that places "Epica" way ahead of all the other bands categorized under Symphonic Metal genre, is melody. Every single song composed by Epica is such a delight. You can feel the genius behind every melodic line and they haven't run out of ideas so far. One album after the other and the melodies get more and more beautiful and sublime. They are obviously familiar with indigenous music of different countries around the world and make use of them with perfect artistic vision and in a way that while being comprised of eclectic sounds and tunes, they sound just like what we want to hear when we say "Symphonic Metal". They truly represent the genre.
Epica, Nightwish and Within Temptation are all no. 1 for me, with Delain no. 2 but Epica get my vote here. All the bands have great compositions, and different things about them that make them great in their own ways, but what I really love about Epica is the way they write lyrics about really meaningful issues. The depth of feeling about the injustices they write about really come across in the music. True masterpieces created and performed by an awesome band!
3
Within Temptation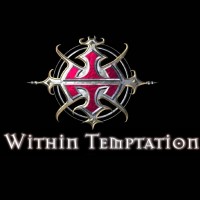 Within Temptation is a Dutch symphonic metal band founded in April 1996 by vocalist Sharon den Adel and guitarist Robert Westerholt.
A lot of bands usually have the same vibe with every album and just a little addition to their sound, but Within Temptation are always unique with every album!

Sharon den Adel's voice is just absolutely angelic! Somewhere just makes me cry every time! A lot of vocalists also do not sound in their prime when live, but Sharon just kills it every time when they are live!

The Silent Force, in my opinion, is their best album. A lot of their songs are very nostalgic, plus paired up with Sharon's angelic voice just makes that album heavenly.

You just have to give Within Temptation credits for such beautiful and complex songwriting. Some remark that The Heart of Everything was commercially driven, but you can't deny that the lyrics are very meaningful! )

Within Temptation is the first Symphonic Metal/Rock band that I've discovered and definitely my absolute favorite! Within Temptation's sound varies from every album (but not straying away from the Symphonic ...more
Phenomenal musicianship, instrumentals and vocals. That goes without saying for every band on this list. They have the ability to go for a full orchestral sound or a full metal sound or amazingly ranged vocals/instruments or really tight vocals/instruments.

What makes Within Temptation unique and the best?
1. Every album is completely different. You can get folk/strings to a track in one album, a dance track backing to a track on the next album, and a rap collaboration track on the next album (and indeed we got that - and, incredibly for metal, all three worked really well).
2. They have actual songs. Most metal bands are great at producing symphonies but don't have tunes you can sing along to. Even Nightwish has one singable tune for every ten epic orchestrations. Within Temptation, however, achieve both pretty consistently.
3. Consistency. They recently released an album that was full of covers of popular songs, and every song on there was as good as the original. ...more
Words seem inadequate to describe the effect Sharon den Adel's heavenly voice has on me. She is such a brilliant emoter of lyrics, the best I've heard. I'm a 50-something guy, and she brings tears with the passion and feeling that she pours into her singing - I adore her so much. WT as a band are brilliant, with strong songwriting (something else that Sharon contributes to as well). I love that each album experiments with styles, and that they don't stay stuck in one genre. From "Enter", which is raw, mystical and powerful and makes the hair stand on the back of your neck, to "Hydra" which is a great metal/rock triumph - I love it all! This band deserves to be known around the world, as they are the COMPLETE package and are fronted by the finest, classiest and most beautiful vocalist that I've heard and seen in my life!
Within Temptation were the masters of the symphonic rock genre. However as a paradox they have moved away from their symphonic roots and became more successful. Although I like their new sound I loved their old symphonic style better. Sharon is still an excellent vocalist but she sounded much better in the early days. I watched the Silent Force DVD recently and this is what it is all about, a band at the top of their game. Candles was awesome (Sharon's best live vocal performance in my opinion). Sharon just oozes class throughout the whole performance and I love the way she used to dress and dance. I realize a band needs to develop & grow to remain successful and it is never a good idea to go backwards but for me the old symphonic WT is what defines them.
4
Kamelot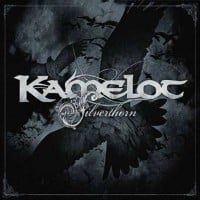 Kamelot is an American power metal band from Tampa, Florida, formed by Thomas Youngblood and Richard Warner in 1991. The Norwegian vocalist Roy Khan joined for the album Siége Perilous, and shared songwriting credit with Youngblood until his departure in April 2011. On June 22, 2012, Youngblood announced on their website that their new vocalist is the Swedish singer Tommy Karevik, who was first featured on Kamelot's album Silverthorn as main vocalist, co-songwriter and lyricist.
Probably would be #1 if it was only the Khan era. The composition and lyrics have dropped in quality since then. But they are still a mastodont of the genre and inspire many other bands on this list (talking about you, Epica).
Kamelot has been the soul inspiration for many of the bands in the symphonic metal genre as a whole. They have beautiful, heavy, fast and powerful music and can cover a wide range of the desire people look for in the metal genre. Not to mention its made up of some of the best musicians you will ever find and probably the best singers in music HISTORY... Roy Khan and Tommy Karevik. They have wonderful lyrics in concept album themes that will tell beautiful stories of tragedy, love, and anger. They have Fast paced and intense Drum sections, incredible guitar tone coupled with great riffs and melodies, Powerful and epic orchestral backbones for their music. You just can't get any better then Kamelot.
Kamelot have been releasing exceptional albums for well over a decade, they don't rely on a backup tape the way other bands so often do, but rather play as much of the orchestrations as possible themselves live. When Kamelot perform live, they perform - they don't play bland repetitive crappy riffs while tip-toeing around a backup tape. Their lyrics, studio AND live, are crisp and clear, you don't have to pull out the lyrics sheet to know what is being said like you do with so many others. WT and Epica are both unreliable live, Anette was also very erratic live. Tarja was solid live, but you couldn't understand a word she said, so who cares if she's on key? Both Roy and Tommy enunciate properly and sound as good (sometimes better! ) live as they do in studio. No one else on this list can say that.
I must say that I was a big Nightwish fan and still I am, until I found Kamelot. It now have been 3-4 years and their songs are as fresh as they can be for me and not a week passes not listening to their songs. Their music gives me all the energies I need in harmonious proportions: power, cadence, sensibility, exaltation, rest, prayer, love, sorrow, communion with nature, human frailty, courage, soaring of my spirit. I do not have words to describe the state Kamelot gets me in. I found the Holy Grail! It was a tremendous wandering in search for it. It worth it. I finally have my rest!
5
Delain
Pretty much my favourite band at the moment. A brilliant run of albums with the last three being genuine five star belters. Charlotte's vocals are strengthening and the whole band are at the top of their game. At the heart are set of consistently great songs. 2016's Moonbathers is top notch from start to finish but perhaps The Human Contradiction and We Are the Others are their best release, each asked with superb melody driven rock and metal mixing symphonic elements with thundering energy, but never overspilling into melodrama. Can't recommend them enough.
My favorite band of all time. They were my intro to the genre, and while Within Temptation and Nightwish are my 2 and 3, Delain takes it for me. Each of their albums have a different flavor, and Charlotte's voice is incredible. Adding Merel at guitar only makes them more versatile and better. A great band that I wish got more recognition.
I love every band here! Actually the ones I want tat the top are already there! So, I will give my vote to Delain, because I think they are amazing, and also quite a mature band, in the sense of what they write about! Charlotte is beautiful, and the melodies are both powerful and super melodic!
My favorite Symphonic Metal band with Leaves Eyes a close 2nd, but like what someone else said, it was Delain that got me started on Symphonic Metal.
I seen them also with Nightwish and it's my opinion that Delain was the better band.
6
Rhapsody of Fire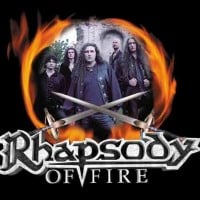 Rhapsody of Fire is an Italian symphonic power metal band created by Luca Turilli and Alex Staropoli, widely seen as a pioneer of the symphonic power metal subgenre.
One of the earliest symphonic metal bands and did a huge amount of work popularising both classical influence and fantasy story elements in metal especially in the late 90's and early 2000's.
Rhapsody Of Fire is in my view one of the four best bands of all times, together with Queen, The Beatles and Nightwish. Their songs are just fascinating, there isn't much music of such kind and level in this world.
Fortunately, after departure of Luca Turilli, the level of Rhapsody Of Fire's music didn't get worse at all. I think that Alex Staropoli is one of the greatest composers of human history.
Rhapsody of Fire is, in my opinion, the best power metal band. I love everything about them, the band members, the music and the lyrics are great and really tell a story. You can really dream away with Rhapsody of Fire's music and the live performances are amazing! Rhapsody of Fire is the best band I have ever heard!
THE best band of all time. Even before when they were just Rhapsody, they had the best concept albums ever, with an amazing mythical folklore epic story. Besides The Gorillaz I've never known a band to make an amazing long lasting story through their albums and make it sound amazing, check these guys out!
7
Sirenia
At first I thought Sirenia has too soft singer (Ailyn), however I found it amazing and now it is my second favourite Symphonic Metal band! Monika was wonderful but maybe not so good for this type of music and generally metal. An Elixir for Existence and At Sixes and Sevens is much heavier than The Enigma of Life or Nine Destinies and A Downfall. If you wanna hear the best of them, check out their latest album Perils of the Deep Blue (best of all). The Enigma of Life is their worst album but it is good if you want to hear something depressive and even dark.
At first I thought Sirenia is for girls because of soft voice Ailyn has, but when I heard other songs like Seven Widows Weep I changed my oppinion. For me, Nightwish is the best but I will give a chance to Sirenia. Sirenia is amazing!
Sirenia is amazing! All of their past singers have great voices as well as their new singer! I love this band. Even though they are more gothic metal
I like Nightwish better but Sirenia is amazing. Definitely my second favorite band.
8
Sonata Arctica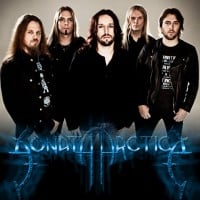 Sonata Arctica is a Finnish power metal band from the town of Kemi, Finland. Created as a hard rock band named Tricky Beans, they later changed to Tricky Means and finally to Sonata Arctica, when they shifted to power metal.
Sonata has meant more to me than any other band for the past 7 years. Their personalities, their awesome music, inspiring lyrics and one of a kind attitude are the cause of that. I never saw any other band like them, and their uniqueness is what really makes them the top of the crop. Their shows are filled with humor, the frontman is an insane but oh so lovable maniac and all of them are masters in what they do, both on stage as on album. Every song they ever wrote has a story of its own, and the sweeping melody's and chilling guitarsolos in combination with Tony Kakko's versatile voice, makes me have no mercy for my 'repeat' button whenever sonata is playing!
This band is truly one of a kind. Whereas many other bands in this genre have some nice songs, Sonata Arctica always has something special. They have an incredible sense of melodies and harmonies that always stand out. Also, if you're searching for the very best ballads in metal: Sonata Arctica is where you will find them.
What a band! All those five talent man in same band. You can feel their joy and willing to sing/ play when they are on the stage. And Tonys voice is something you can't tell using words. You understand when you listen it and see how he perform each song. Thank you Sonata Arctica! See you in Satama Open Air Kemi in August!
I love all these bands, but sometimes I'm just not in the mood for them, ya know? Not so with Nightwish or Sonata Arctica. Nightwish may or may not have treated their lead singers pretty crappily (depending on who you believe...), so, my vote goes to the non-drama-filled but always great Sonata Arctica.
9
Therion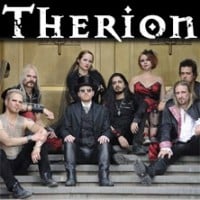 Therion is a Swedish symphonic metal band founded by Christofer Johnsson in 1987. Its name was inspired by the Celtic Frost album To Mega Therion.
I absolutely love Therion, I never get bored with their amazing songs! I have seen them twice and they have blown me away. Plenty of singers and musicians have taken part of this awesome band and all of the albums have a unique style. The songs are not the same at all and they are extremely complex. They have so many flawless songs that I can't choose which ones to listen in a concert. I'd rather go and see a 10 hour live performance and listen to all of their songs.
Though they are hard to get into, Therion is one of those bands you can listen to for years and still hum in your head as you go to sleep. Some of the operatic elements in the album Secret of the Runes are simply stunning. The force of Theli is stunning. Every album has a unique style, and almost all of the songs are crazy awesome. Therion is to symphonic metal as Tolkien is to fantasy, simply the best. (If you have any doubts listen to: To Mega Therion, Vanaheim, Asgard, Enter Vril-Ya, Cults of the Shadow, and Uthark Runa)
Therion aren't only the founders of Symphonic Metal, their Innovative complex-structured albums are clearly a step above their brethren.

Lately the Symphonic genre has been plagued with mediocrity, generic keyboards, boring songs performed by hot singers.. Gives a really bad image to Symphonic and metal in general.
Best music organisation ever. Therion is not an ordinary band and should never be considered as such. For those who do not know therion you should listen to the albums Secret of the runes, Deggial and Lemuria. All 3 of them should leave you speechless...
10
Blind Guardian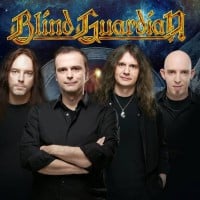 Blind Guardian is a German power metal band formed in the mid-1980s in West Germany. They are often credited as one of the seminal and most influential bands in the power metal and speed metal subgenres. Heavily influenced by Queen, they use the technique of overdubbing. They also incorporate large amounts of orchestral arrangements. Hansi Kürsch creates a huge choir effect by overdubbing his own voice multiple times in complex, overlapping harmonies. Thanks to overdubs and numerous backing vocals Blind Guardian stand out with a very dense sound.
I would say not really symphonic metal, but there have been enough albums over the last 20 years that successfully merged it into their style. One of my favourite bands overall.
Blind Guardian is my favorite band. However I wouldn't put them on this list. They're mostly power metal.
Well, Nightfall in Middle Earth. Listen to it and you'll understand. Though they are somewhat symphonical, this album is deserves much higher places.
What? How can these music geniuses be in such a low position? They are just GREAT!
The Contenders
11
Septicflesh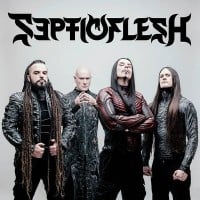 Septicflesh are a Greek symphonic death metal band from Athens, founded in 1990. They released their first full-length album Mystic Places of Dawn in April 1994.
If you know some music theory and can deal with fast and brutal groove then you realize this band is a rare one which makes these two worlds truly combine. not to palm mute on a simple 4th note in half of the song, not to make you predict the next instrument and scale, Heavy as the suns core and deep and glorious that melts your heart and drops your tears which makes you experience the heaviest and saddest climaxes.

They also have a great evolution, each album is better or either good and different from the one before, most fans favourite is The Great Mass which is so dark you can imagine a rain of dead bodies from the sky!

Fleshgod Apocalypse and Epica are also bands I think they deserve to be honored the best Symphonic Metal bands, too sad to see FA also in the 40's if this list. There's a problem if artists like this are so underrated...
Damn these guys are so underrated!
These guys are pure genius. They are artists
Probably the best symphonic death extreme metal in the planet.
Their music evokes ancient demon, brings ancient knowledge again to the high spot. Everything they do... Mythology, personal thoughts,
This is the only good symphonic metal band. Everything else is cringe and can be fit in disney pixar films
You can't find any bands better than septic flesh in symphonic metal!
12
Fleshgod Apocalypse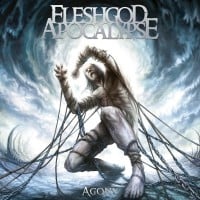 Fleshgod Apocalypse is an Italian death metal band. Formed in 2007, the group resides in Perugia and are currently signed to Willowtip Records and Nuclear Blast. The band is known for their fusion of symphonic metal with technical death metal.
This is one of the most original and amazing bands to come out of a flooded generic everybody sounds the same genre.
It's a great band with good studio albums and great live performance
13
Leaves' Eyes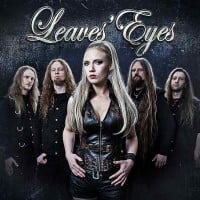 Leaves' Eyes is a German-Norwegian symphonic metal band from Stavanger, Norway and Ludwigsburg, Germany.
The first and best singer of female fronted metal with an amazing band mixing gothic, symphonic, folk and some of the most incredible melodies and vocals you will ever hear. All hail Leaves Eyes and the goddess of metal Liv Kristine
Whenever I'm listening to a symphonic metal playlist and there is a song I really like, I check the band's name. It usually is Leaves' Eyes.
Such an underrated band and deserving of more respect. Great vocals, great musicianship, great songs.
Would be a great band if one of their sings stopped grunting and growling all the time.
14
After Forever
Have their distinct sound in the symphonic metal scene, Floor is one of the best singers in symphonic metal and is used much better in this band than her current band: Nightwish (also an amazing band) Not to mention the instrumentation is phenomenal.
It's difficult to chose one band and not select Delain, Within Temptation or a host of many others. But when it comes to putting out nothing but great quality albums, it's hard not to pick Sharon and the boys.
Thanks to their music I am able to type this message. Their music saved me in my darkest days. I am still sad that the no longer exist as a band, but thankfully the ex-members are still involved in the music business
In my opinion After Forever is one of the best in this category, very powerful song performance and composition! Excellent!
15
Emperor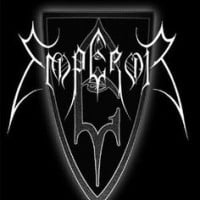 Emperor was a Norwegian black metal band formed in 1991, regarded as highly influential by critics and emerging black metal bands.
Emperor are mind blowing!
16
Dimmu Borgir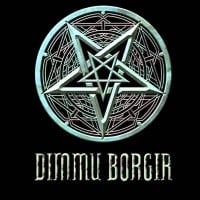 Dimmu Borgir is a Norwegian symphonic black metal band from Oslo, Norway, formed in 1993. The name is derived from Dimmuborgir, a volcanic formation in Iceland, the name of which means "dark cities" or "dark castles/fortresses" in Icelandic, Faroese and Old Norse.
If you could listen to only one song from this band, I'd recommend Progenies Of The Great Apocalypse. Pay attention to piano their solos. Even better, find a live version with an orchestra on YouTube.
Their compositions are complex yet beautiful and the overall sound is just epic.
How are they so far down the list? They should be first!
Gateways is a masterpiece, so is Progenies Of The Great Apocalypse.
17
Xandria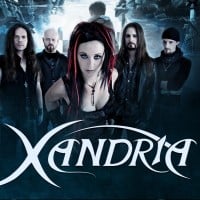 Xandria is a German symphonic metal band, founded by Marco Heubaum in 1997. The band's music combines elements of symphonic metal with light electronic elements.
"I am a xandria fan, I have never seen or heard anything like this! Save my life is quite possibly one of the most emotionally intense things I have ever witnessed before in my entire life EVER! I love this band, and Diane van Giersbergen is NO doubt one of the most awesome female performers I have ever seen or heard in my entire life! Lisa is also awesome, and extreemly emotionally powerful! Save my Life makes me cry! I am currently seriously considering starting my own band and I can honestly say that Xandria is beyond a shadow of a doubt one of the most important inspirations in my life ever! I love you Xandria! "
Xandria phenomenal, but very sadly underrated. Neverworld's End is just absolutely amazing. Manuela's dark and haunting voice will send you shivers down your spine.

Now, Sacrificium. The real deal. It's one of those albums that just give the definition of Symphonic Metal. Dianne's amazing vocals just stuns me! It's such a great album with a lot of songs also giving a nostalgic vibe. Nightfall and Until the End just kills this album!

A few bands are able to balance classical and rock elements, and Xandria is definitely one of them.

SO UNDERRATED! T_T
Xandria with the Diane Van are so impressive. Her voice is so deep and epic. She is one of the rare dramatic sopranos in the world. Their music is really good too in Scarifisium my favorite is Star Dust and Dream Keeper. Very good solos and good drums work all over the LP. I saw them live in Joliet, IL. as an opening bad for Sonata Arctica and Delain, which were both very awesome, but still Xandria songs were much better for me and resonated with me after the concert. I felt they should have opened for Xandria getting more of their time live. Check them out they well deserve it.
Talented musicians who meld visceral metal rhythms with majestic orchestration and operatic vocals. They're music has evolved with their last three albums, possibly a staple for what the genre is supposed to represent; art. Whilst Nightwish will be forever the flagbearer, Xandria is becoming a more versatile band able to deliver incredible music.
18
Opeth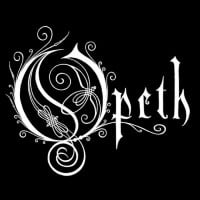 Opeth is a Swedish progressive death metal band from Stockholm, formed in 1990 by David Isberg, who invited Mikael Akerfeldt into the band as a bassist. Isberg ended up leaving the band, which lead to Mikael becoming the band's vocalist, guitarist, principal songwriter, and driving force. Along with Edge of Sanity, Opeth is credited with being the first progressive death metal band, although they now play progressive rock. Akerfeldt is good friends with Jonas Renkse of Katatonia, and Steven Wilson of Porcupine Tree.
Absolutely incredible band, progressive/poetic/demonic and HEAVY, songs are almost never shorter than five to six minutes, one song is over 20 minutes long and they have plenty of albums to submerge your time/life in. Great live, as well!
Opeth is not a Symphonic Metal band. PLEASE! It's a fantastic band, one of the best metal bands of all the times, but it is not a symphonic metal band, I repeat.
Do you guys/girls even know what Symphonic metal is? Come on! This is a genre specific list, not your all time favourites list. Learn the genre, then think twice about putting Opeth on the list.
Opeth is amazing! But I would classify more as progressive rather than symphonic
19
Avantasia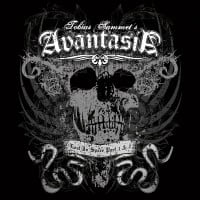 Avantasia is a German supergroup rock opera project created by Tobias Sammet, vocalist of the band Edguy.
Tobias. He is Avantasia, and he always finds the right vocalist for the right song. His voice is amazing, and second to his songwriting.
Avantasia is my favourite ''Symphonic Metal'' Band for on reason. Tobias Sammet! I seen an Edguy show in Quebec City ten years ago. Only a few hundred people were attending to it... But wow, he gained the crowd in a minute, he<s an ultimate frontman and an incredible vocal talent... He remembers me a guy, Bruce Dickinson! So when I saw the name Avantasia on the 2013 Bill of the Festival d ete de Quebec, I bought my pass and I seen a powerful performance by stars as Tobi, Sommerville, Kiske and many others... Go to an Avantasia show and I can assure you all, you will vote for Avantasia!
Tobias Sammet's ability to bring the perfect voices to the right songs and never put out a stale album is amazing. From The Metal Opera I to The Mystery of Time Avantasia's ability to haunt you with one sang and then bang your head with the next is brilliant and displays the creative force of Sammet who never lets things get out of control or get stagnant.
Avantasia made "The Scarecrow", in my opinion the best song ever made, powerful, beautiful, melodic, great lyrics, awesome and unique voices, it has everything a song need to be perfect!
20
Tristania
This is a whole new level of orchestral metal. I think Tristania should be on top of the list. Harsh vocals and Vibke's voice is just the perfect blend and do concentrate on the keyboards and drums, amazing coordination. If you haven't heard the band, you're missing something.

The only drawback is that they changed they're line up. Angina from the album Beyond the veil is the song you really should listen to.
I wonder why the people forgot such a awesome band like Tristania. All the albums from "Window's Weed" 'till "Illumination" are symphonic metal masterpicies. "Rubicon" and "Darkest White" are solid as well but with different line-up. Vocals are on the highest level, musicanship is amazing. They deserve much more credit than they actually get.
They are not really a symphonic metal band, they are gothic metal.
One of the best if not the best. Their music defines the genre.
21
Wintersun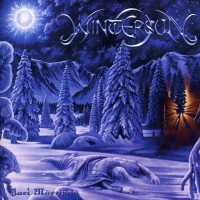 Wintersun is a metal band from Helsinki, Finland and was originally created by guitarist, keyboardist, bassist, songwriter and vocalist Jari Mäenpää as a side project to folk metal band Ensiferum for whom he was lead singer and guitarist.
You WILL listen to their (currently only 2) albums NON-STOP. If you like fast, heavy and symphonic metal about dying in the dark, cold, unforgiving winter or if your just looking for something to please your musical soul, you can't go wrong with these guys.
Time I is one of the most awe-inspiring symphonic/progressive/power metal albums ever recorded. Hands down.
Best band ever
22
Symphony X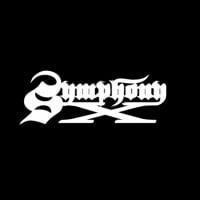 Symphony X is an American progressive metal band from Middletown, New Jersey. Founded in 1994, the band consists of guitarist Michael Romeo, keyboardist Michael Pinnella, drummer Jason Rullo, lead vocalist Russell Allen and bassist Michael Lepond.
I know that despite being a symphonic metal one it also falls on the progressive category. But they must be within the top 5 in this list for their musical arrangements, flying guitar licks, awesome progressive drumming and above all their awesome soothing sound quality of recording. I will be pleased to get caught myself and imprisoned at the DUNGEON until death.
Symphony X is very good, but I would not call them Symphonic, more of a Neo-Classical vibe to me. I am not putting them down, they are amazing. Paradise Lost is a Masterpiece. Revelation (Divus Pennae Ex Tragoedia) is one of the best pieces of music that has come out in the last 20 years.
Recently (in the past year) found this band. When I think of all the years I missed not listening to their music, it kills me. At least I found them before I died.
Makes no sense to have Symphony x below bands like Cradle of Filth when it comes to symphonic metal. I agree that they should be in a top 5 at least
23
Beyond the Black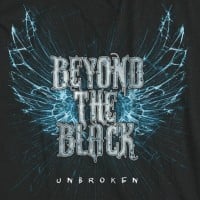 Beyond the Black is a German symphonic metal band from Mannheim originally consisting of Jennifer Haben (vocals), Nils Lesser (guitar), Christopher Hummels (guitar, vocals), Tobias Derer (drums), Erwin Schmidt (bass) and Michael Hauser (keyboard). As of August 2016, the members parted ways, with Haben planning on continuing the project with a new band whose member have not yet been confirmed. Formed one year earlier, their 2015 debut album "Songs of Love and Death" was a sleeper hit in their home country, with the band appearing as guest stars in several shows and festivals. One year later, their second album "Lost in Forever" was released and met with similar success. ...read more.
Beyond the Black creates some epic music: There cooking recipe is a characterful melody mixed with amazing lyrics sang by the most beautiful voice of the younger singers out there!
Jen is tremendous
24
Haggard
Honestly, Haggard may be one of the most under-rated bands I've seen. Yes, there are bands like Epica, Nightwish, WT, Avantasia and Therion which have awesome Symphonic Metal songs, but this band seems really different to me! They have a blend of classical, real classical musics mixed with growling and amazing vocals. I've searched for bands similar to them, and failed to find any.
Every single song is a masterpiece and it really saddens me seeing that this band got only 1%!
To get a quick idea, check Awaking the Centuries, you won't regret it!
I genuinely have no idea how Haggard is not popular. So few people know about them that it is saddening. Eppur Si Muove is probably my favorite album of all time. They easily blow every single band in the top ten out of the water. They put on amazing performances and they are one of the most unique bands I've ever listened to. 10/10, I've had their albums since 2009 and for 5+ years I've seen symphonic metal completely different since then.
Haggard is from another world, there is not one symphonic metal band like them, closest I can get is Therion but not even then... Haggard really blends classical with metal, I totally love it and I wish they would release a new album but they haven't in a long time because is extremely fantastic.
Haggard.. First time I heard them I was thinking, what am I listening to, now its easily my favorite band. Its somewhere between Epica and Opeth, only with a stronger classical/medieval influence, its very well done and quite original.
25
Evanescence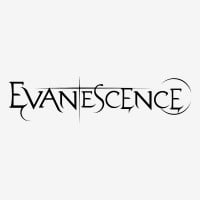 Evanescence is an American rock band founded in Little Rock, Arkansas in 1995 by singer/pianist Amy Lee and guitarist Ben Moody.
In my opinion, Evanescance are just flipping legendary. They are the first rock band I came across and actually liked, cause the first song I heard from them was 'Lithium' and that was so dark. There's literally not a song from them that I don't like but then again they were the first rock band I came across so they hold a special place in my heart.
Amy Lee has an amazing voice capable of very low and very high notes and she always sounds great! And she can play the piano and the harp! Her songs can appeal to every emotion a human could feel.
Evanescence are not a very good band, but Amy Lee is an incredible vocalist. If she were in any band with good writing and solid musicianship, they'd be amazing.
They must be higher! No singer of any band is able to complete with Amy Lee... Evanescence is just the best band of all time. Go listen to Lost in paradise and you'll see what I talk about
PSearch List