Best Neoclassical Metal Guitarists
The Top Ten
1
Yngwie J. Malmsteen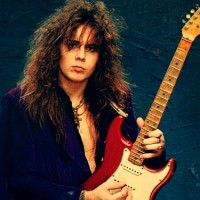 Yngwie Johan Malmsteen is a Swedish guitarist, songwriter and bandleader who was born on June 30th, 1963, in Stockholm, Sweden. He was known for his neoclassical metal playing style back in the 1980s.
Which makes Yngwie known as the inventor of neoclassical metal is he does all neoclassical stuff in all of his song. People who's says RItchie & Uli were wrong, they're only doing a few stuff not as their main musical part like Yngwie does. In fact, he was severely criticized for doing the same music during his career, to the point that I would become annoyed as well because it's boring if it's always the same.

But I just respect his opinion, for doing what he wants to do like we known him now. Other neoclassical artists only do it at the beginning and after a few albums they start leaving it. And it's proven that all his catalogs are full of neoclassical stuff and no doubt not only as a guitarist but the entire catalog is number 1 define neoclassical metal.

He took a new level of guitar plays a few (6 years) after Eddie Van Halen. Any modern shredder guitarist of today known him as pioneer this genre as well. Sadly only his 80's were great the rest were usual, poorly ...more
So, I think Ritchie Blackmore is a very good guitarist. But, not even close to best when it comes to Neo-Classical metal. As outlined in a previous comment, Yngwie Malmsteen created a top of the charts solo at the age of 14. And he is the one who shaped the entire genre to be what it is today by integrating critical aspects of classical music on the electric guitar. That to me is not only crazy, but is the reason I vote him at the top spot on the list.
Technically brilliant but has a tendency to overplay. Saw him in Sheffield UK..worst concert ever.
First of all yngwie is neo classical while Ritchie is blues rock second his guitar solo rising force was ranked 13th on loud wires list of best solos and he created the solo at 14 years old did Ritchie do that no
2
Ritchie Blackmore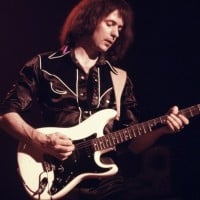 Richard Hugh "Ritchie" Blackmore is an English guitarist and songwriter, best known for his work in the hard rock/metal bands Deep Purple and Rainbow. He was ranked number 16 on Guitar World's "100 Greatest Metal Guitarists of All Time" in 2004, and number 50 in Rolling Stone magazine's list of the "100 Greatest Guitarists of All Time" in 2011. In 2016 he was inducted into the Rock and Roll Hall of Fame as one of original members of Deep Purple.
At his prime he was untouchable live, when he felt like it. Creative, innovative and always interesting
He started it all.
3
Jason Becker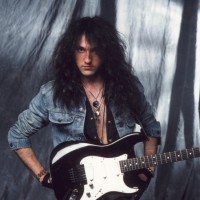 Jason Eli Becker (born July 22, 1969) is an American neoclassical metal guitarist and composer. At the age of 16, he became part of the Shrapnel Records-produced duo Cacophony with his friend Marty Friedman. They released the albums Speed Metal Symphony in 1987 and Go Off! in 1988. Cacophony broke up ...read more.
He was already very good when he used to perform. Created great songs in his teenage. Beats most of the sweep pickers what he did in his 18/19. Could've been better if he hadn't ALS. Sad thing is that he doesn't even have an image on this site. Not even saved as in database.
I really don't care what the list says. Jason will always be my Guitar Hero. He's simply the best. Richie and Yngwie won't stand a chance against him. to be honest.
This is simple: No one to age 18 can compose an album like Perpetual Burn, oh wait, Jason Becker did it...Unmatched Talent.
Incredible sweep picking skills.
4
Randy Rhoads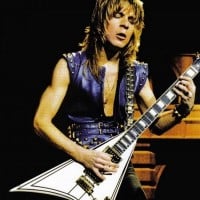 Randall William "Randy" Rhoads was an American heavy metal guitarist who played with Ozzy Osbourne and Quiet Riot. He was killed in a plane crash.
Randy Rhoads, a name synonymous with shredding. One of the greatest metal guitarists of all time, and he should unseat Ritchie, as Ritchie was more blues. He is the main influence on my guitar playing (besides Dave Mustaine and Yngwie) and he should be viewed as best.
5
Marty Friedman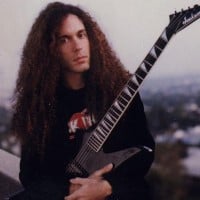 Martin Adam "Marty" Friedman is an American guitarist, known for his tenure as the lead guitarist for heavy metal band Megadeth which spanned nearly the full decade of the 1990s, as well as Cacophony alongside Jason Becker until 1989. Friedman has resided in Tokyo, Japan since 2003, where he has hosted Japanese television programs such as Rock Fujiyama and Jukebox English.
There are other guitar players that should be here like Mendel Bij but from this list the amazing Marty Friedman is the best one!
6
Jeff Loomis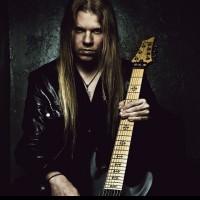 Jeff Loomis is an American musician, best known for his role as lead guitarist in the progressive metal band Nevermore and death metal band Arch Enemy.
7
Uli Jon Roth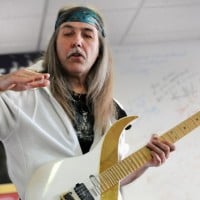 Uli Jon Roth is a German guitarist, who became famous as the Scorpions lead guitarist, and is one of the earliest contributors to the neoclassical metal genre.
Uli Roth flat out blows everyone away... Including Eddie van halen. The in trance.. Virgin killer... Fly to the rainbow... Nobody was playing this technical and furiously... Period!
8
Gus G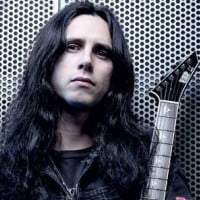 Konstantinos Karamitroudis also known as Gus G, born September 12, 1980 in Greece is a heavy metal guitarist. He currently plays with his band Firewind and Ozzy Osbourne
9
Paul Gilbert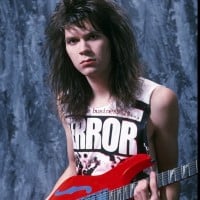 Paul Brandon Gilbert is an American hard rock/heavy metal guitarist. He is best known for being the co-founder of the band Mr. Big. He was also a member of Racer X, with whom he released several albums.
10
George Lynch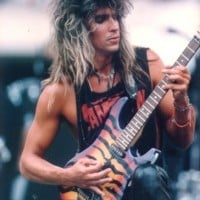 George Lynch is an American hard rock guitarist and songwriter. Lynch is best known for his work with heavy metal band Dokken and his band Lynch Mob.
The Contenders
11
Michael Romeo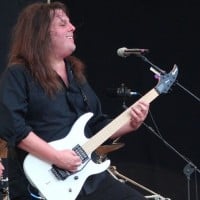 Michael James Romeo is an American guitarist and a founding member of the progressive metal group Symphony X.
If Malmsteen knew how to write riffs.
12
Vinnie Moore
This guy should be No. 3
13
Ron Jarzombek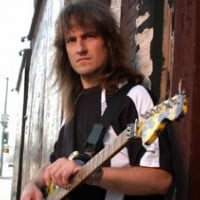 Ron Jarzombek is an American metal guitarist hailed as one of the most influential progressive metal guitarists and has been called "the Godfather of Technical Metal". He's best known for his work with WatchTower, Spastic Ink, and Blotted Science, featuring Alex Webster of Cannibal Corpse. His older ...read more.
14
Muhammed Suiçmez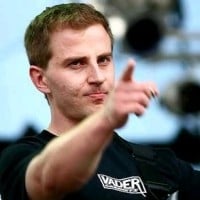 Muhammed Suiçmez was born in Karlsruhe, Germany, to Turkish immigrants. He is the frontman and guitarist of the German technical death metal band Necrophagist.
He mostly plays technical death metal. But some of his licks sound like neoclassical metal licks.
15
Michael Angelo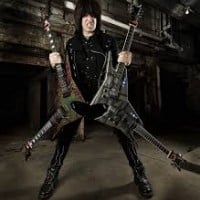 Michael Angelo Batio also known as Mike Batio or MAB, is an American heavy metal guitarist and columnist from Chicago, Illinois.
Even faster than Yngwie. He's an epic shredder, way too low on this list.

The only one here that might be better is Vinnie Moore.
16
Tommy Baron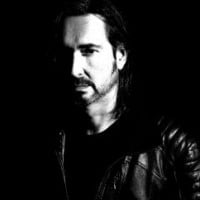 Coroner guitarist basically plays technical and progressive thrash metal but his style is neoclassical, especially in solos and instrumentals.
His instrumentals: Arc-Lite, Nosferatu
17
Chuck Schuldiner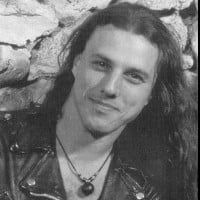 Charles Michael "Chuck" Schuldiner (1967-2001) was an American singer, songwriter, and guitarist, best known as the founder and vocalist, guitarist and bassist of the American heavy metal band Death. He is considered the most influential figure in Death Metal, with some publications referring to Chuck ...read more.
18
Timo Tolkki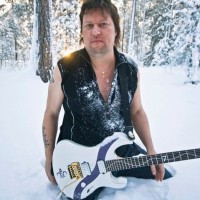 Timo Tapio Tolkki is a Finnish musician best known as the former guitarist, songwriter and producer of the power metal band Stratovarius.
19
Luca Turilli
If everyone on Earth listened to his entire discography with every band he's been in, by default they wouldn't think twice before immediately putting him in the Top 10.

He created his own genre of music, and own universe.

He has his own online guitar course with worldwide subscriptions.

When people from all walks of life listen, the bare minimum response is appreciation (when I put Rhapsody's first album on at maximum volume in a warehouse, the whole staff stopped working and was in awe and asked me what it was they were hearing).

A man who studied all forms of music and loves off only the best stated, "He's a genius of his style." While another other musician I know who has been practicing music his whole life from the rock, country, jazz, and classical greats with extreme ease, and is now part of the official Led Zeppelin tribute band of North America, felt timid upon first listen.

The music is the epitome of epic music. Its considered a given that ...more
Simply genius. There is no one like him regarding guitar and composition skills. His music is unique in every way and you can recognize him immediately.
20
Olaf Lenk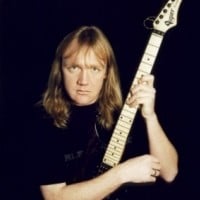 21 Syu
22
Tony MacAlpine

23
Chris Impellitteri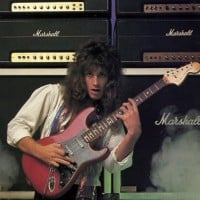 24 Bruce Bouillet
25
Jacky Vincent

The ultimate guitarist!
PSearch List