Top 10 Modern Punk Bands
Here's a list of the best punk bands from the 90s and up.
The Top Ten
1
Rise Against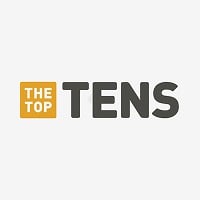 Rise Against is an American hardcore punk band from Chicago, Illinois, formed in 1999. The band's current line-up comprises vocalist/rhythm guitarist Tim McIlrath, lead guitarist Zach Blair, bassist Joe Principe and drummer Brandon Barnes. They are known for popularizing punk.
Well deserving of this number 1 spot! My friend recommended them to me and I listened to The Good Left Undone and Savior with no prior knowledge of them or who they were. I thought those two songs were fantastic so I lestened to some of their other songs. Less than 24 hours after first hearing them I bought a ticket to see them live. They were fantastic live! They went from being a band I never knew existed to my favorite band in less than 2 days. They're still my favorite band to date. I urge people who don't know who they are to listen to them. It's well worth your time!
These guys are one word amazing. They create some of the most meaningful songs with very deep lyrics that touch us and leave some of us crying. They create very powerful lyrics concerning the world. They make songs that really make a difference.
This is the best list I have seen so far. Green Day and rise against are two bands that make have meaningful lyrics these days. I cannot choose between the two. They criticize governments, question authority, hate wars. In short, they do what punk bands are supposed to do. Great list
My introduction to Punk Rock and my favourite band to date. Agreed that Bad Religion, NOFX, and The Offspring are great bands but their heydays are most likely over now as the legends are now in their 50's. Rise Against is slightly younger and are currently more mainstream in their popularity.
V 14 Comments
2
Green Day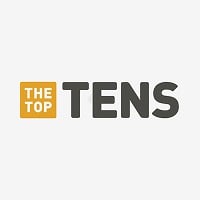 Green Day are an American pop punk and alternative rock band formed in East Bay, California in 1987. The members include Billie Joe Armstrong (vocals and guitar), Mike Dirnt (bass), Tré Cool (drums) and Jason White (guitar) . Green Day are associated with punk rock, pop punk and alternative rock. Some ...read more.
You cannot leave Green Day off this list. They are the kings of the punk revival. They are the most popular punk band ever, for better or worse. They make very catchy and original songs that a lot of us have heard. Even after they "sold out" with American idiot, they still make great music.
Green Day are one of the bands that recovered punk. They are awesome. - georgielikesgreenday
Green Day is the reason I even started to play music. I wouldn't be a self-started punk rocker myself without their inspiration.
They deserve the 1st place, no doubt about it.
V 27 Comments
3
Propagandhi
Highly underrated, started as some fast-paced in your face melodic skate punk transforming themselves to the technical progressive hardcore band they are today. With albums like How To Clean Everything and Today's Empires, Tomorrow's Ashes under their belt how have they not been mentioned. With witty, satirical lyrics with that punk rock grit making them one of the smartest punk bands of the modern era. Also Supporting Caste absolutely amazing record everyone should give it a listen, just beautifully made. Best songs Dear Coaches Corner, Back To The Motor League, Purina Hall of Fame, Anti-Manifesto & Note To Self.
This is punk. Not that Green Day and blink bull. Theyve killed off their punk roots, propagandhi is the real deal
Highly overrated. Blink and Green Day are the best. Legend.. Wait for it.. Dary
4
Blink-182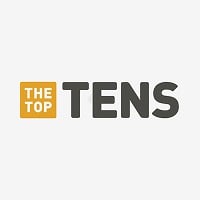 Blink-182 are a Pop Punk band formed in 1992. Original lineup were Mark Hoppus (Bass Guitar, Vocals) ...read more.
Blink 182 are my favourite band by far. They are definitely the best band from the 90's by far and definitely deserve to be up the top of this list!
If you don't think that Blink-182 is the best punk band ever you don't know punk rock. It's as simple as that. To say Green Day is punk is only true on their old songs. American idiot yeah that's very punk but to say 21 guns is punk... Blink-182 has real life situations and they rock so much more than Green Day. I would put Blink-182 top and then Sum 41 all the way. Rise against is a great band and so is the offspring but sum 41 shows the youth punk which is way more inspirational.
These guys might be one of the better punk bands from the 90's but they're definitely not the best ever. The best ever are sex pistols, Ramones and the clash
Take off you pants and jacket
V 6 Comments
5
The Offspring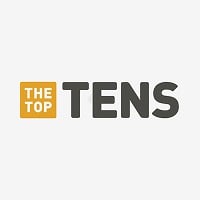 The Offspring is an American punk rock band from Huntington Beach, California, formed in 1984. Formed under the name Manic Subsidal, the band consists of lead vocalist and rhythm guitarist Dexter Holland, bassist Greg K., lead guitarist Kevin "Noodles" Wasserman and drummer Pete Parada.
Why is Offspring so far from the top. I personally prefer them over Green Day. Offspring have funny songs like Pretty Fly (For A White Guy), and Why Don't You Get A Job, but they also have serious songs like The Kids Aren't Alright, Come Out And Play, Self Esteem, and Days Go By. Seriously, who doesn't love Come Out And Play? I find Green Day and Blink-182 over-rated. They're good, but I wouldn't call them the best. Rise Against and Sum 41 deserve their places though. Maybe switch them around.
These guys have had their share of funny songs and more serious songs, doing a great job at both. Some songs are really meaningful while not covering very serious topics, a great feat. Give it up for these guys.
WHAT?! The Offspring that low! What got me into punk rock was the offspring. Great band! Everyone remembers them for their joke songs! It's a darn shame too cause their serious stuff is better!
CRAZY TAXI
V 6 Comments
6
Bad Religion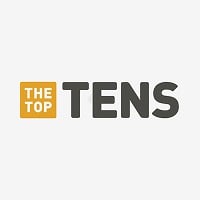 Bad Religion is an American punk rock band that formed in Los Angeles, California in 1979. The band makes extensive use of soaring three-part vocal harmonies, guitar solos and lyrics that often contain religious and political commentary.
They should be AT LEAST number 3. Bad Religion is a phenomenal punk band.
Bad Religion is ACTUALLY a punk band unlike all these pop punk intruders on this list
BR should be top 5. They're a great band and still make good music.
Probably the best band on here, but their modern status is debatable
V 4 Comments
7 I-SPY
8
Good Riddance
Just bare bones skate punk with a somewhat sensible political view. Steps and moderne rebellion will cure your boo boos
9
Nofx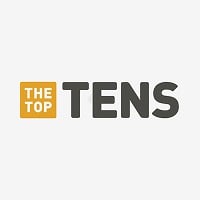 NOFX are an American punk rock band from Los Angeles, California. The band was formed in 1983 by vocalist/bassist Fat Mike and guitarist Eric Melvin. Drummer Erik Sandin joined NOFX shortly after.
Don't understand how these guys aren't in the top 3. Around longer than most of the bands already mentioned and still rocking
Wow. Just wow. They should be in the top 10 for sure.
One of my favorite band, but they're not really "modern"
1) they're still producing music so they qualify as modern.
2) they are far better than most of the bands on this list (most shouldn't even be here and are just parasitic pop bands leeching off the name punk so they don't have the same backlash as a regular pop band).
V 2 Comments
10
Fifteen
If it weren't for Jeff Ott -- frontman of Fifteen--being a part of putting 924 Gilman and the Berkeley punk scene on the map, bands like Green Day and Rancid would not exist. Period. A big reason the pop punk explosion of the 90's saw the light of day.
V 1 Comment
The Contenders
11
My Chemical Romance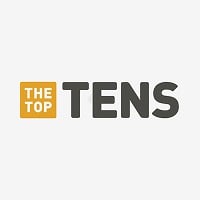 My Chemical Romance was an American rock band from Jersey City, New Jersey, active from 2001 to 2013. For much of their career, the band consisted of lead vocalist Gerard Way, guitarists Ray Toro and Frank Iero, bassist Mikey Way, and drummer Bob Bryar.
They are one of my all time favorites and although people list them under many genres there will never be a band quite like them. They are very unique in their sound and style.
Are you kidding? Paramore is on the list before My Chemical Romance? Nothing against paramore (I saw them live on Monumentour) but I can think of a billion bands More Punk Than Them, including Fall out Boy (who was touring with them) and My Chemical Romance. And Honestly I would say that My Chemical Romance is more punk than Blink-182
Good band, but they are definitely NOT Punk Rock. I'd say Punk Pop or Emotive Punk.
Growing up is hard thing to do but listening to My Chemical Romance's punk music makes it more relatable
V 9 Comments
12 88 Fingers Louie
13
Sum 41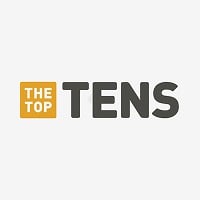 Sum 41 is a Canadian rock band from Ajax, Ontario, Canada. Originally called Kaspir, the band was formed in 1996 and, as of 2015, consists of lead vocalist/rhythm guitarist Deryck Whibley, lead guitarist/backing vocalist Dave Baksh, co-lead guitarist/backing vocalist Tom Thacker, bassist/backing vocalist ...read more.
Not only did sum 41 become noticed alongside bands such as blink-182, Green Day, and the offspring with their contribution to pop punk, but they have done many different styles of punk rock, ranging from pop punk, to melodic hardcore. They have had their share of serious song topics, to classic relationship pop punk topics.
Sum 41 should be in the top 3 alongside Green Day and Blink-182. See for yourself. Listen to Still Waiting, Blood in my Eyes, The Hell Song, and Over my Head.
These are probably the most punky band in modern day times
Great band love them to PIECES ;)
should be at least top 10
V 5 Comments
14
Billy Talent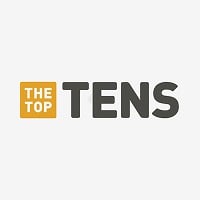 Billy Talent is a Canadian rock band from Mississauga, Ontario. They formed in 1993 with Benjamin Kowalewicz as the lead vocalist, Ian D'Sa on guitar, bassist Jon Gallant and drummer Aaron Solowoniuk.
Billy Talent is a band that has a different sound each album. It shows their range as a band and growth as a whole. They are focused on giving quality and passoinate work while never reproducing a sound from another album. That is something a lot of bands don't accomplish. They do this but also stay with their punk roots and keep to their own unique sound.
Billy Talent is my favorite band if all time and the first band to get me into rock music personally I think they should be number 1 on the list. I love there music and them so much
When bands like blink-182 lack the ability of being good live band. Billy Talent always delivers.
God is real with them
V 4 Comments
15
All Time Low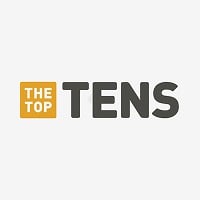 ...read more.
All Time Low are the perfect example for a modern punk band, however they should definitely go back to their 2009 music sounding days!
I cannot explain my love for them. They have an amazing music and the compositions of the lyrics is so witty.
Awesome modern punk band without a doubt my favorite!
I LOVE THEM! They are th perfect combination between punk and rock its amazing! and on top of that they sound like they are having fun when they sing you can here them I've seen them live and on my phone and they a amazing either way in my opinion they should definietly in the top 10.
V 5 Comments
16 Strike Anywhere
17
Three Days Grace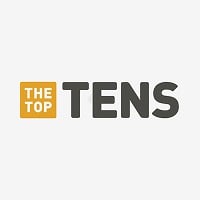 Three Days Grace is a Canadian rock band formed in Norwood, Ontario in 1997 with a line-up consisting of guitarist and lead vocalist Adam Gontier, drummer and backing vocalist Neil Sanderson, and bassist Brad Walst. In 2013 Gontier left the band due to creative differences. He was replaced with Brad's ...read more.
Definitely worth a listen, their new stuff has a little different sound than their older songs, however their new vocalist is doing a great job! If you enjoy songs with a raw and "real" feeling, give these guys a try.
Good band but it's not punk. It's alternative / post grunge
Why is Three Days Grace so down on the list? As a punk rock and metal listener, I can attest that TDG is one of the best, at least the top ten. Their old songs were very real, and the new ones are uplifting to the spirit. They deserve a top spot
They're cool, but is style is altern rock, not punk
18
Pennywise
Seriously? Fat Mike is the reason half of these bands were ever signed in the first place... Anyone not putting them in the top three should play golf, say whoops, and call an ambulance.
Good band but a bit of a Bad Religion rip off
One of the best
I swear to god these guys are way too low on this list. Come on! Californian Punk!
19
Busted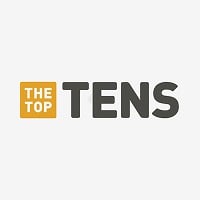 Busted are an English pop rock band from Southend-on-Sea, Essex, consisting of James Bourne, Matt Willis and Charlie Simpson.
20 The Bollweevils
PSearch List
Recommended Lists
Related Lists

Top 10 Best Modern Rock Bands

Best Punk Rock Bands

Best Pop-Punk Bands

Best Modern Metal Bands
List Stats
1,000 votes
71 listings
4 years, 335 days old

Top Remixes (6)

1. Bad Religion
2. Rise Against
3. The Offspring
Seventies-Music-Fan

1. Rise Against
2. Bad Religion
3. Pennywise
Hun20ter

1. All Time Low
2. Busted
3. McFly
bobbobby19750
View All 6
Posts
Error Reporting
See a factual error in these listings? Report it
here
.