Top 10 Modern Punk Bands
Here's a list of the best punk bands from the 90s and up.

1 Rise Against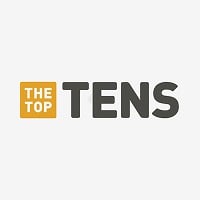 Rise Against is an American hardcore punk band from Chicago, Illinois, formed in 1999. The band's current line-up comprises vocalist/rhythm guitarist Tim McIlrath, lead guitarist Zach Blair, bassist Joe Principe and drummer Brandon Barnes. They are known for popularizing punk.
Well deserving of this number 1 spot! My friend recommended them to me and I listened to The Good Left Undone and Savior with no prior knowledge of them or who they were. I thought those two songs were fantastic so I lestened to some of their other songs. Less than 24 hours after first hearing them I bought a ticket to see them live. They were fantastic live! They went from being a band I never knew existed to my favorite band in less than 2 days. They're still my favorite band to date. I urge people who don't know who they are to listen to them. It's well worth your time!
These guys are one word amazing. They create some of the most meaningful songs with very deep lyrics that touch us and leave some of us crying. They create very powerful lyrics concerning the world. They make songs that really make a difference.
This is the best list I have seen so far. Green Day and rise against are two bands that make have meaningful lyrics these days. I cannot choose between the two. They criticize governments, question authority, hate wars. In short, they do what punk bands are supposed to do. Great list
Rise Against is the greatest band on planet earth ( I can't speak for the other planets) Their song make perfect sense and are written in a way that makes you think, smile and cry at the same time. Anyone can relate to pretty much everything their songs are about, because most of them have multiple meanings.
2
Green Day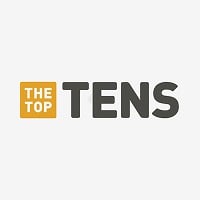 Green Day are an American pop punk, punk rock, and alternative rock band formed in East Bay, California in 1986. The members include Billie Joe Armstrong (vocals and guitar), Mike Dirnt (bass), Tré Cool (drums) and Jason White (guitar) . Green Day are associated with punk rock, pop punk and alternative ...read more.
You cannot leave Green Day off this list. They are the kings of the punk revival. They are the most popular punk band ever, for better or worse. They make very catchy and original songs that a lot of us have heard. Even after they "sold out" with American idiot, they still make great music.
Green Day are one of the bands that recovered punk. They are awesome.
Green Day is the reason I even started to play music. I wouldn't be a self-started punk rocker myself without their inspiration.
One of the only punk bands my dad doesn't hate (he grew up in Berkley and oakland) so the only one I can listen when he's in the room. Love them
3
Propagandhi
Highly underrated, started as some fast-paced in your face melodic skate punk transforming themselves to the technical progressive hardcore band they are today. With albums like How To Clean Everything and Today's Empires, Tomorrow's Ashes under their belt how have they not been mentioned. With witty, satirical lyrics with that punk rock grit making them one of the smartest punk bands of the modern era. Also Supporting Caste absolutely amazing record everyone should give it a listen, just beautifully made. Best songs Dear Coaches Corner, Back To The Motor League, Purina Hall of Fame, Anti-Manifesto & Note To Self.
This is punk. Not that Green Day and blink bull. Theyve killed off their punk roots, propagandhi is the real deal
Highly overrated. Blink and Green Day are the best. Legend.. Wait for it.. Dary
4
The Offspring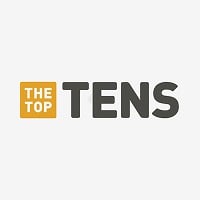 The Offspring is an American punk rock band from Huntington Beach, California, formed in 1984. Formed under the name Manic Subsidal, the band consists of lead vocalist and rhythm guitarist Dexter Holland, bassist Greg K., lead guitarist Kevin "Noodles" Wasserman and drummer Pete Parada.
Why is Offspring so far from the top. I personally prefer them over Green Day. Offspring have funny songs like Pretty Fly (For A White Guy), and Why Don't You Get A Job, but they also have serious songs like The Kids Aren't Alright, Come Out And Play, Self Esteem, and Days Go By. Seriously, who doesn't love Come Out And Play? I find Green Day and Blink-182 over-rated. They're good, but I wouldn't call them the best. Rise Against and Sum 41 deserve their places though. Maybe switch them around.
These guys have had their share of funny songs and more serious songs, doing a great job at both. Some songs are really meaningful while not covering very serious topics, a great feat. Give it up for these guys.
WHAT?! The Offspring that low! What got me into punk rock was the offspring. Great band! Everyone remembers them for their joke songs! It's a darn shame too cause their serious stuff is better!
The Offspring is not only better but much more well known and influential lot of the other bands. The Offspring influenced culture in the 90s in a way that can contest that of Blink-182 and certainly more than I-SPY or Fifteen. Also My Chemical Romance not in the top ten proves that this list is bull. It needs more people to vote.
5
Bad Religion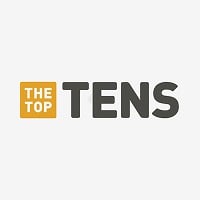 Bad Religion is an American punk rock band that formed in Los Angeles, California in 1979. The band makes extensive use of soaring three-part vocal harmonies, guitar solos and lyrics that often contain religious and political commentary.
Bad Religion is ACTUALLY a punk band unlike all these pop punk intruders on this list
They should be AT LEAST number 3. Bad Religion is a phenomenal punk band.
BR should be top 5. They're a great band and still make good music.
The band is not from this planet..
6
Blink-182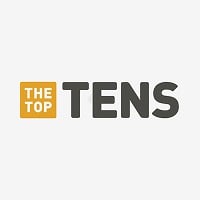 Blink-182 are a Pop Punk band formed in 1992. Original lineup were Mark Hoppus (Bass Guitar, Vocals) ...read more.
If you don't think that Blink-182 is the best punk band ever you don't know punk rock. It's as simple as that. To say Green Day is punk is only true on their old songs. American idiot yeah that's very punk but to say 21 guns is punk... Blink-182 has real life situations and they rock so much more than Green Day. I would put Blink-182 top and then Sum 41 all the way. Rise against is a great band and so is the offspring but sum 41 shows the youth punk which is way more inspirational.
Blink 182 are my favourite band by far. They are definitely the best band from the 90's by far and definitely deserve to be up the top of this list!
These guys might be one of the better punk bands from the 90's but they're definitely not the best ever. The best ever are sex pistols, Ramones and the clash
Ok, heres the deal: blink-182 created pop-punk. They make great songs about adolescence, relationships, personal problems, etc. And they make songs with humerous lyrics to songs with more serious concepts. Very fast catchy songs.
7 I-SPY
8
Good Riddance
Just bare bones skate punk with a somewhat sensible political view. Steps and moderne rebellion will cure your boo boos
9
Nofx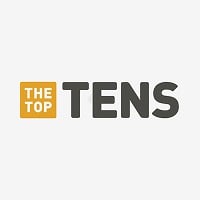 NOFX are an American punk rock band from Los Angeles, California. The band was formed in 1983 by vocalist/bassist Fat Mike and guitarist Eric Melvin. Drummer Erik Sandin joined NOFX shortly after.
NOFX and Bad religion not being 1 and 2 is a joke, Rise against no1 seriously?
Don't understand how these guys aren't in the top 3. Around longer than most of the bands already mentioned and still rocking
Wow. Just wow. They should be in the top 10 for sure.
One of my favorite band, but they're not really "modern"
10
Sum 41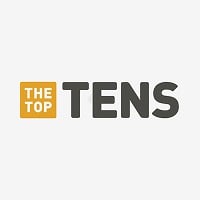 Sum 41 is a Canadian rock band from Ajax, Ontario, Canada. Originally called Kaspir, the band was formed in 1996 and, as of 2015, consists of lead vocalist/rhythm guitarist Deryck Whibley, lead guitarist/backing vocalist Dave Baksh, co-lead guitarist/backing vocalist Tom Thacker, bassist/backing vocalist ...read more.
This band is the reason I like pop-punk. One of their newer songs - War - is my favourite song.
Not only did sum 41 become noticed alongside bands such as blink-182, Green Day, and the offspring with their contribution to pop punk, but they have done many different styles of punk rock, ranging from pop punk, to melodic hardcore. They have had their share of serious song topics, to classic relationship pop punk topics.
Sum 41 should be in the top 3 alongside Green Day and Blink-182. See for yourself. Listen to Still Waiting, Blood in my Eyes, The Hell Song, and Over my Head.
These are probably the most punky band in modern day times
The Contenders
11
Fifteen
Grew up with this
If it weren't for Jeff Ott -- frontman of Fifteen--being a part of putting 924 Gilman and the Berkeley punk scene on the map, bands like Green Day and Rancid would not exist. Period. A big reason the pop punk explosion of the 90's saw the light of day.
12
My Chemical Romance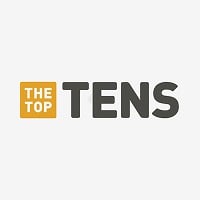 My Chemical Romance was an American rock band from Jersey City, New Jersey, active from 2001 to 2013. For much of their career, the band consisted of lead vocalist Gerard Way, guitarists Ray Toro and Frank Iero, bassist Mikey Way, and drummer Bob Bryar.
Good band, but they are definitely NOT Punk Rock. I'd say Punk Pop or Emotive Punk.
They are one of my all time favorites and although people list them under many genres there will never be a band quite like them. They are very unique in their sound and style.
Are you kidding? Paramore is on the list before My Chemical Romance? Nothing against paramore (I saw them live on Monumentour) but I can think of a billion bands More Punk Than Them, including Fall out Boy (who was touring with them) and My Chemical Romance. And Honestly I would say that My Chemical Romance is more punk than Blink-182
I mean, honestly. Please. Listen to any song on Three Cheers For Sweet Revenge other than The Ghost of You and I'm Not Okay (I Promise), which didn't do them justice.
13 88 Fingers Louie
14
Billy Talent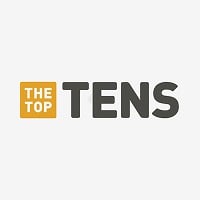 Billy Talent is a Canadian rock band from Mississauga, Ontario. They formed in 1993 with Benjamin Kowalewicz as the lead vocalist, Ian D'Sa on guitar, bassist Jon Gallant and drummer Aaron Solowoniuk.
Billy Talent is a band that has a different sound each album. It shows their range as a band and growth as a whole. They are focused on giving quality and passoinate work while never reproducing a sound from another album. That is something a lot of bands don't accomplish. They do this but also stay with their punk roots and keep to their own unique sound.
Billy Talent is my favorite band if all time and the first band to get me into rock music personally I think they should be number 1 on the list. I love there music and them so much
When bands like blink-182 lack the ability of being good live band. Billy Talent always delivers.
Blink, against me and billy talent are my favorites but these guys are the best
15 Strike Anywhere
16
Three Days Grace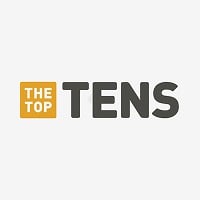 Three Days Grace is a Canadian rock band formed in Norwood, Ontario in 1992 with a line-up consisting of guitarist and lead vocalist Adam Gontier, drummer and backing vocalist Neil Sanderson, and bassist Brad Walst. Their original name was Groundswell until they changed it to their current name in 1997. ...read more.
Definitely worth a listen, their new stuff has a little different sound than their older songs, however their new vocalist is doing a great job! If you enjoy songs with a raw and "real" feeling, give these guys a try.
Good band but it's not punk. It's alternative / post grunge
Why is Three Days Grace so down on the list? As a punk rock and metal listener, I can attest that TDG is one of the best, at least the top ten. Their old songs were very real, and the new ones are uplifting to the spirit. They deserve a top spot
They're cool, but is style is altern rock, not punk
17
Pennywise
Seriously? Fat Mike is the reason half of these bands were ever signed in the first place... Anyone not putting them in the top three should play golf, say whoops, and call an ambulance.
Good band but a bit of a Bad Religion rip off
One of the best
I swear to god these guys are way too low on this list. Come on! Californian Punk!
18 The Bollweevils
19 Lifetime
20
Against Me!
A great band that creates classic punk rock in a modern world, along with its own twist of unique music sound. Good job guys!
Damn good band. good music.
Against Me! are the best combination between melodic, and crushingly heavy out there in the punk scene right now. Their early work especially has brutal vocals and riffage while still having some of the catchiest choruses of all time (Pints Of Guinness Make You Strong anyone? ). Even on their more pop releases such as New Wave, they craft amazingly written songs like Stop! and Thrash Unreal. They walk the line perfectly between accessible an inaccessible and bitingly political and preachy. Rise Against may be a good band too, but their messages come of as overly simplistic and preachy, while the commentary of songs like The Politics Of Starving by Against Me! or almost all of the material on Transgender Dysphoria Blues are completely mind opening. Laura Jane Grace is an amazing front woman and she has only gotten more amazing post transition. Her vocals, and overall punk rock ethos are unmatched.
21
All Time Low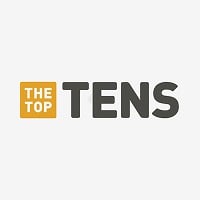 All Time Low is an American pop punk band from Towson, Maryland, a suburb of Baltimore, formed in 2003. The band currently consists of lead vocalist and rhythm guitarist Alex Gaskarth, lead guitarist and backing vocalist Jack Barakat, bassist and backing vocalist Zack Merrick and drummer Rian Dawson. ...read more.
All Time Low are the perfect example for a modern punk band, however they should definitely go back to their 2009 music sounding days!
I cannot explain my love for them. They have an amazing music and the compositions of the lyrics is so witty.
Awesome modern punk band without a doubt my favorite!
Alex has a lot of vocal range I have ever heard from any pop punk band.
22
Chevelle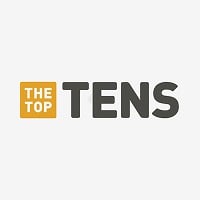 Chevelle is an American rock band that formed in 1995 in the Chicago suburb of Grayslake, Illinois. The band was originally composed of brothers: Pete Loeffler, Sam Loeffler and Joe Loeffler.
23
Busted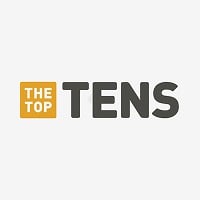 Busted are an English pop rock band from Southend-on-Sea, Essex, consisting of James Bourne, Matt Willis and Charlie Simpson.
24
Rancid
A classic street punk band with a ska twist that helped revive punk in the 90s and are one of the most famous punk bands to still be signed to an independent record label. And best of all, they still manage to retain their original fan base. They make some songs that come straight from streets and hardships of Tim Armstrong.
25
Social DIstortion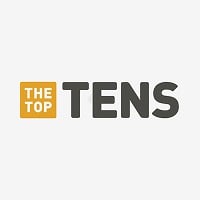 Social Distortion is an American punk rock band formed in 1978 in Fullerton, California. The band currently consists of Mike Ness, Jonny Wickersham, Brent Harding, David Hidalgo, Jr., and David Kalish.
Wow. Can't believe I have to scroll this far to find Social Distortion.

They're like one of the best punk band

Also, Blink 182 and 5 Seconds of Summer ain't no punk
When I heard story of my life I went out bought every social distortion album they put out. My favorite band. They should be in the top five.
1991 - Story of My life... It still rings true. If you haven't listened to it, then please do.
One of the only modern punk bands on this list. Great band.
26
Anti-Flag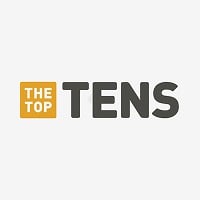 Anti-Flag is an American punk rock band from Pittsburgh, Pennsylvania, United States. The band is well known for politically charged lyrics and activism, focusing on anti-war activism, anti-imperialism, class struggle, human rights, and various sociopolitical sentiments.
Anti Flag is honestly my favorite punk band. The activism and the political punk attitude is beautiful. And I used to be very elitist, I would only listen to the sex pistols and I would call all modern "punk bands" metal. But anti flag opened up my mind. Saw them live with rancid
The best Punk Rock Band today. They are exactly what Punk is about: standing up to corrupt authority, corrupt government, and the flawed justice system. Saw them live with Less Than Jake and immediately checked out more of their music, and still listen to them this day.
Besides rise against and bad religion they are one of the few punk bands that stuck with the true punk sound and message that is synonymous with classic punk bands like the clash ramones sex pistols and dead kennedys
Great political punk band that gives you facts that actually back up what they are singing against. Great catchy guitar sound. Amazing.
27
Panic! At The Disco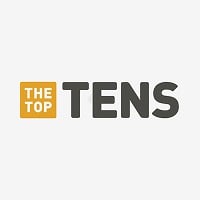 Panic! at the Disco is an American pop rock band from Las Vegas, Nevada, formed in 2004 and featuring the current lineup of vocalist Brendon Urie, accompanied on tour by bassist Dallon Weekes, guitarist Kenneth Harris, and drummer Dan Pawlovich.
This is not "punk" and they also suck
I can't believe that they aren't number 1...
Best band 10/10
28
Streetlight Manifesto
Greatest ska punk band of all time. This band needs way more recognition.
One of the greatest punk bands of all time, definitely the best to emerge in the 2000s.
A lot of these bands aren't all that modern (I mean Bad Religion has been making music since the 80s.)

And a large portion of the rest are just glorified pop bands (paramore, sum 41, panic! at the disco... etc)

Streetlight manifesto however, is both modern and more importantly their punk.
29
Zebrahead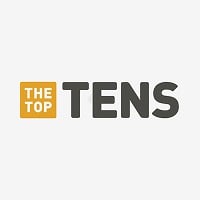 Zebrahead is an American punk rock band from Orange County, California. Formed in 1995, the band has released thirteen studio albums to date.
Easily the greatest band on earth, not just punk, I could sit and listen to their music 24/7 without getting bored
30
Mindless Self Indulgence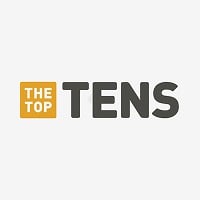 Mindless Self Indulgence is an American electropunk band formed in New York City in 1997. Their music has a mixed style which includes punk rock, alternative rock, electronica, techno, industrial, hip hop and breakbeat hardcore.
Best band ever! I love their music, their style, and their lyrics! They're just amazing, and no band can ever rise to their epic level!
Awesome band would recommend to anyone!
heck yeah!
31
AFI
Answer That and Stay Fashionable.
Just the best.
Andswer That and Stay Fashionable.
32
The Story So Far
This band is unique in their thrashing rhythm, and catchy intros. Not to mention a vocalist that belts well put together words to a girl that did him dirty. This band is rising to the top!
33
Less Than Jake
These guys are probably the best ska punk band there is. Some good ska punk tunes with a pop punk flare.
34
A Day to Remember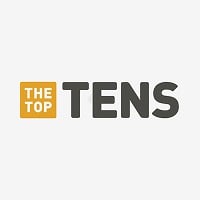 A Day to Remember (often abbreviated ADTR) is an American rock band from Ocala, Florida, founded in 2003 by guitarist Tom Denney and drummer Bobby Scruggs. They are known for their unusual amalgamation of metalcore and pop punk. The band currently consists of vocalist Jeremy McKinnon, rhythm guitarist ...read more.
35
Dead Kennedys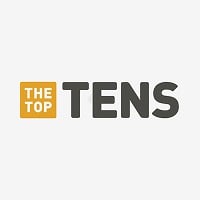 Dead Kennedys are an American hardcore punk band formed in San Francisco, California in 1978. The band was one of the first American hardcore bands to make a significant impact in the United Kingdom.
Quite literally the most spectacular Punk Rock band of all time. Jello is a very good songwriter, and he conveys his music better than any of these poser Punks.
Every other band on this list needs to pull out a pen paper and take notes. Dead Kennedys is number 1.
I love this band, and I'm a little angry fakes like 5sos rank above them
One of the best American bands I've ever listened to
37
The Maine
I really see they are underrated; their music deserves more recognition! Taxi one of my favorite songa of all time.
38
Sleeping with Sirens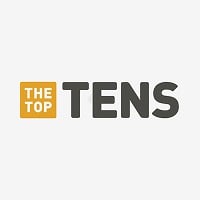 Sleeping with Sirens is an American rock band from Orlando, Florida currently residing in Grand Rapids, Michigan. The band currently consists of Kellin Quinn, Gabe Barham, Jack Fowler, Nick Martin, and Justin Hills.
Why is this so low down the list?
All I have to say is...we are the strays🤘🏻
39
Bowling For Soup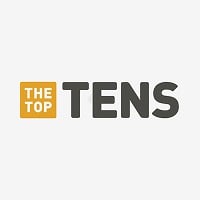 Bowling for Soup is an American rock band originally formed in Wichita Falls, Texas, in 1994. The band consists of Jaret Reddick, Chris Burney, Erik Chandler, and Gary Wiseman.
Way more punk than some of the bands above them on this list
40
Fall Out Boy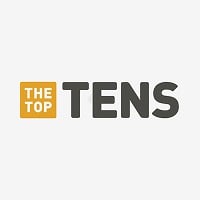 Fall Out Boy is an American pop rock band formed in Wilmette, Illinois, a suburb of Chicago, in 2001. The band consists of vocalist and guitarist Patrick Stump, bassist Pete Wentz, guitarist Joe Trohman, and drummer Andy Hurley.
Can I please kiss pete wentz? I don't care what you think as long as it's about me... song reference
Their older stuff is great
They first got me into the punk rock bands...
Screw Fallout Boy! Maybe Fallout Boy fans should listen to The Offspring and Greend Day for once
41
La Dispute
This band has created a whole new genre of music! No chorus' in any of their songs. It may seem like hardcore music, but I must point out that their is no double bass in the drums on any of their songs. They combine melody and grace with hardcore punk rock!
42
Neck Deep
Neck deep give a unique sound and speak about the truth in the world. Whether it be the government, the loneliness of being single, or being crazy in love. Neck Deep is changing lives every time they release a new album
Neck Deep will help Blink-182 and other pop punk bands for punk revival of this decade.You guys really need to listen to them.I could say they were influenced by Sum 41 a bit,because they kinda sound like them,I guess.Help them get mainstream,ans we'll have our dear punk scene back in track!
43
The Exploited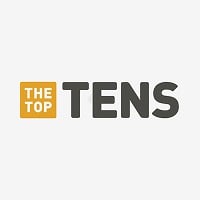 44
Brand New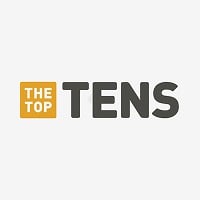 Brand New is an American rock band from Long Island, New York. Formed in 2000, the band consists of Jesse Lacey, Vincent Accardi, Garrett Tierney, and Brian Lane; they were joined by Benjamin Homola for their live performances.
My favorite band of all time.
45 McFly
46
Pierce the Veil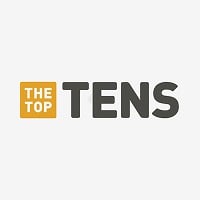 Pierce the Veil is an American post-hardcore band from San Diego, California. Formed in 2006, the band was founded by brothers Vic and Mike Fuentes after the disbandment of the group Before Today, which was formed out of the San Diego punk rock scene.
Songs are GREAT. They pour their heart into every lyric, and are EXTREMELY talented.
You may have heard of "Hold on 'till May" or King For A Day by these guys
Hold till may... love the song...
47
Leftöver Crack
This band should really be on here

really good punk band
48
American Hi-Fi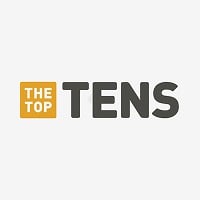 American Hi-Fi is an American rock band formed in Boston in 1998. The band consists of lead vocalist and rhythm guitarist Stacy Jones, lead guitarist Jamie Arentzen, bassist and backing vocalist Drew Parsons, and drummer Brian Nolan.
49
Ramshackle Glory
Underrated folk punk band
50
Tsunami Bomb
Better than Paramore, with a hotter lead femle, and better lyrics/sound.
PSearch List