Most Beautiful Men In Pakistan
The Top Ten
1
Shahid Afridi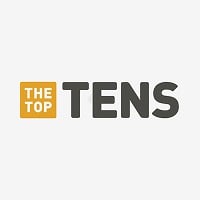 Love you lala
Simple Natural Beauty
Shahid afridi is most innocent he is the lover of Islam
Love you lala
V 58 Comments
2
Imran Khan
Imran is greatest of all time.
Imran khan a hero of Pakistan in every shape of his life
Leader
We love imran khan
V 48 Comments
3
Imran Abbas
Handsome men ever I have seen
He is best good gifted personality I LOVE HIM - 123samia
He has got the charasmatic personality, God gifted, Damn attractive, I love him so much, He is my super star, The smartest man I have ever seen in my life throughout..! No Comparison! You will love him.
Imran Abbas is a prince charm of Pakistan. He is one of the top 5 most beautiful men on earth. His personality, charm and looks have made million of people his lovers.
V 15 Comments
4
Fawad Khan
In my opinion his sport is number 1
To me he looks like a baboon, if you nincompoops know what it means
He is a very nyc and beautiful men in Pakistan
I like him... I have seen him in movies and his serials he acts well and very good looking...
V 15 Comments
5
Atif Aslam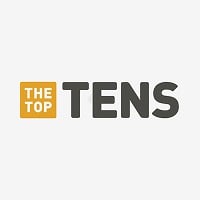 Muhammad Atif Aslam is a Pakistani singer and film actor. His movie debut was the 2011 social drama Bol.
Its wrong because I think Atif aslam should be in top one
Atif Aslam Is The Most Handsome Man In Asia... His Looks With Beard Looks Phenomenal.. And His Personality And His Attitude Is His Plus Point... Atif Aslam Has The Ability To Take Hearts Just By His Looks...
Atif Aslam is number one in looks and singing he is cute, attractive, handsome, hot in short perfect
Look at his ears. He very odd & ugly you fools
V 14 Comments
6
Ali Zafar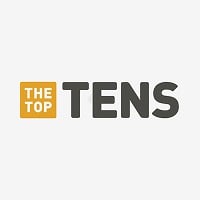 He is also the winner of sexiest person in Asia. He is just love.
I personally found him quite UGLY because his toenails were uncut and at least 1 inch in length. ( meet him at a show). Also to my utter dismay I found that he has very BAD BREATH.
He can't even speak properly. With his pigtail he looks like a girl
He is the good person and he really looks cool in every his movie. He is the cool person here in Pakistan
V 5 Comments
7
Imran Nazir
His nose too long.. Looks stupid
8
Waheed Murad
I think he real ugly, , look at his yellow teeth
Real hero and great personality
His voice even worst than his looks. He wears a wig and is bald (ganja)
Most beautiful. innocent face. Educated. Large eyes and beautiful voice.
V 1 Comment
9
Shoaib Akhtar
He is handsome
No from where he looks beautiful? Please use some sense
His face like my buffalo. No my buffalo more beautiful
He is not beautiful but quite odd and ugly. Don't you idiots have a better choice.
V 7 Comments
10
Hamza Ali Abbasi
Adorable...handsome and all in one package
Damn attractive
Adorable...handsome really love him
He is one of the most handsome guys in the world! without a doubt but my husband is on the list too!
V 1 Comment
The Newcomers
? Sheikh Rasheed Ahmad
The Contenders
11
Ali Azmat
He look like boiled EGG
Most STUPID & UGLY MAN
He z awesome too
12
Ahsan Khan
His acting, his voice. , everything is good enough to take him to top 5
Beautiful eyes..
Should be on top.
13
Wasim Akram
He is a cross between a crow & a goat
14
Fahad Mustafa
Nice Person, India offer him a movie but he refuse.
He is a nice person
Doctors have adviced him to eat raw garlic all day because he has constipation.
Very nice actor
V 1 Comment
15
Bilal Abbas Khan
Brilliant actor with handsomeness
Very handsome
16
Ahmed Shahzad
His arms are too long and he never smiles. He very sad man
He is a good cricketer, and has a lovely personality, and and and he is god loving and loving to allah, s humans all over the world,... He also have a per fect personnalittyyy.. Regards syeda
Alina zahra
No comentss...a sad selfie king..
17
Humayun Saeed
Not at all handsome..
He has a great personality and attitude.
YOU MADE DRAMA ABOUT ARMY THEREFORE I LIKE YOU
18
Mikaal Zulfiqar
Dashing dazzling hero, just superb actor...
19
Shoaib Malik
Looks and walks like a frog
Very ugly man. How he beautiful. Talk sense please
Nice crickter
Awesome
20
Sami Khan
His acting skills are just awesome, very humble person, a good family man yes he deserved.
21
Nawaz Sharif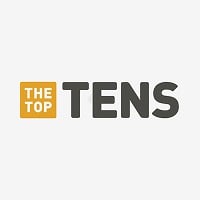 Mian Muhammad Nawaz Sharif the 12th and current Prime Minister of Pakistan in office since June 2013. A veteran politician and industrialist, he previously served as Prime Minister from November 1990 to July 1993 and from February 1997 to October 1999. Sharif is the president of Pakistan Muslim League, ...read more.
Sexiest "chor" you can find anywhere in the world
He is Greatest Lion of Pakistan
He is the lion of Pakistan
22
Junaid Khan
Acts handsomely
23
Ahad Raza Mir
Attractive and amazing actor
24 Feroze Khan
25
Javed Faeroz
He is like a charming angel
26
Farhan Saeed
I LOVE FARHAN SAEED
His face LOW quality and bad personality
Farhan you are very good man and good personality
Farhan you are very good good singer
V 1 Comment
27
Danish Taimoor
He is very cute and very calm person
28
Imad Wasim
He is very beautiful cricketer
29
Asif Zardari
The question is of looks, not politics or preferences. I think he is about average in looks, below Shahid Afridi, Ali Zafar, Imran and Nawaz. But definitely above Musharraf, Shoaib Akhtar, Wasim Akram, Ali Azmat, Rangeela, Kamran Akmal, etc.
30 Aladdin
31 Bilal Saeed
32
Faysal Qureshi
In his acting his immosion are natural and he act very seriously I like fasial qureshi he is my uncle and he cry very sadly his expression are amazing
33 Sarmad Qadeer
34
Zain Tariq
I think he keeps passing gas so people stand a little away from him
The most beautiful man I have ever seen
35
Tariq Jameel
charming
Molana Tariq jamee is the best scholour of Islam... He is only man in Pakistan which is educated peace
36
Kamran Akmal
He is very good keeper and always talking
What a beauti...
37
Osman Khalid Butt
He's too hot should be on top
Too good...smart n cute
38
Vasay Chaudhry
I well deserved writer and actor
39 Mohib Mirza
40
Zafar Supari
Very handsome and attractive most powerful man
41
Pervez Musharraf
Pervez Musharraf most beautiful man of Pakistan.
42
Zaid Hamid
He is most popular personality in Pakistan because he speaks against any point and sazash in Pakistan. He is one lover of Pakistan
43 Shehryaar Asif
44 Nadeem Aslam
45 Mustafa Ghuman
46
Azfar Rehman
Ngl I thought this guy was younger but turns out he's over 30! Impressive
BAdd New Item