Most Important People of All Time
pele10brazil
The Top Ten
1
Jesus Christ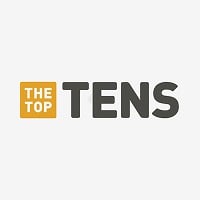 Jesus Christ was born in Bethlehem, Palestine. He was born to Mary, as the bible says "she was found with child of the Holy Ghost" (Matthew 1:18). He was both man and God (John 20:28). According to the bible He is God alone (Deuteronomy 6:4). ...read more.
He predicted that there will be wars, famine and earthquakes. Matthew 24:7
I am almost crying cause he isn't one praise him he is the only light
I just can't wait for when he's going to rise and for all the people who doubt it him shall be sorry Lord I love youso much come rescue me from this place so I can live where there is no danger up there with you
Most important.He is literally God that came down to earth.Nobody can love us like he does.Everybody knows him.
V 75 Comments
2
Muhammad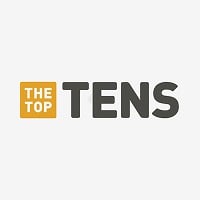 Muhammad (570 AD - 632 AD) was an Arabian Prophet, best known as the central figure (And last prophet) of the Abrahamic religion of Islam and is amongst the most revered and important historical figures in the world.
Muhammad (peace and blessings be upon him) is the best role model for all humankind. Among his outstanding virtues and characteristics, he was an extraordinary husband, a perfect father, and a unique grandfather. He was also a great statesman, judge, and spiritual leader. His most distinctive quality, however, was the fact that he was a blessing to all in both word and deed.
Prophet mohammed is 1st in most important people ever
Beloved Prophet Muhammad, may the mercy and blessings of God be upon him. He is an example for all of humanity. He was a remarkable man at all times. He excelled in all walks of life by being a prophet, ruler, orator, soldier, husband, friend, father, uncle, nephew, and a grandfather. He was a man of love, patience, courage, wisdom, generosity, intelligence and magnitude who inspired millions of lives throughout the world.
The most important and the messenger of our god Allah
V 67 Comments
3
Mahatma Gandhi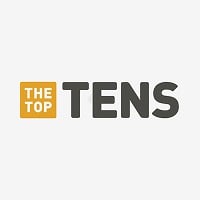 Mohandas Karamchand Gandhi was the preeminent leader of the Indian independence movement in British-ruled India.
The greatest ever to walk on earth
If I ever become dictator of the world, I will rule using his ideals. I will use peace and my primary goal will be to make everyone happy without disrupting the earth.
There is no such thing as Jesus therefore first place goes to this fella
The best person in history who isn't a god
V 11 Comments
4
Adolf Hitler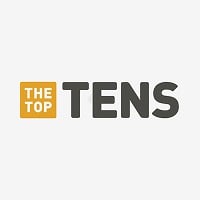 Adolf Hitler was an Austrian politician who was the leader of the Nazi Party, Chancellor of Germany from 1933 to 1945, and Führer of Nazi Germany from 1934 to 1945. As dictator of Nazi Germany, he initiated World War II in Europe with the invasion of Poland in September 1939 and was a central figure ...read more.
He was an awful person, but at the same time he changed billions of lives and set the stage for modern conflicts.
Although he is the man of hell, we all can agree he is very important to our everyday history. Without Adolf, our world would be completely different!
Just because he was a horrible man doesn't mean he was not important.
His awful and dishonest actions inevitably led to the establishment of the United Nations and a more intertwined world society! Cruel personality and a wicked mind, but shared great aspirations for his beloved country as a Fhürer of Germany in desperate need for help after WW1! Natural for germans to look for advice towards a great and powerful leader who could eventually exterminate poverty in Germany and bring jobs! But again, Hitler failed to achieve a more stable and transparent Germany:( But despite his awful actions against the jews and world stability, his actions did indeed bring thousands of jobs to Germany and almost exterminated poverty! He should've taken a "chill-pill" and relaxed some more, instead of constantly seeking world dominance as Napoleòn did!
V 12 Comments
5
Martin Luther King Jr.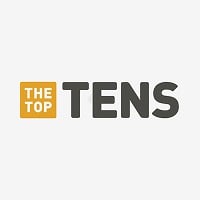 Martin Luther King, Jr. was an American Baptist minister, activist, humanitarian, and leader in the African-American Civil Rights Movement.
the ambasador of black people - pele10brazil
I choose martin Luther king becurse he was willing to go to jail just to change the way white people thought about black people.
Gen is the reason I'm able to be free today
BLACK LIVES MATTER
V 2 Comments
6
Thomas Edison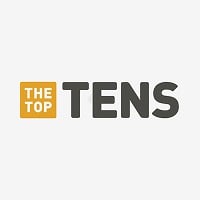 With out him there would be no light bulb and many other things we take for granted - FrankP
Well the lightbulb was already invented, Thomas Edison just made it commercially viable - ExcaliberDG11
Tesla was much more influentiol on the world in comparison to Edison espesialy considering alternating current.
Thanks for creating light
we really enjoy it so much.
Great person...
I am not capable to judge him or say about him
7
Genghis Khan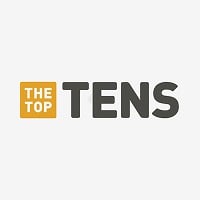 Genghis Khan c. 1162 – August 18 1227, born Temüjin, was the founder and Great Khan of the Mongol Empire, which became the largest contiguous empire in history after his death.
My ancestor! He's the top
Dominated 70% of the World
How is Muhammad Below Genghis.? Whoever made this list... honestly.
Not good
8
Leonardo Da Vinci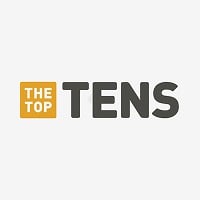 Leonardo di ser Piero da Vinci, more commonly Leonardo da Vinci or simply Leonardo, was an Italian polymath whose areas of interest included invention, painting, sculpting, architecture, science, music, mathematics, engineering, literature, anatomy, geology, astronomy, botany, writing, history, poetry, ...read more.
This is the man who has brang us out of the dark. Math, Science, Art, Inventions, without him, who knows where we could have been. Thumbs up for this guy!
THE FATHER OF MODERNE SIENCE - pele10brazil
I m from India but still I love him
And the most important thing from which I know is THE ADELINE RUSH
9
Napoleon Bonaparte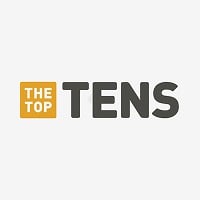 Napoléon Bonaparte was a French military and political leader who rose to prominence during the French Revolution and led several successful campaigns during the Revolutionary Wars.
This man set the stage for europe for years to come, without him the world world would be a different place - ExcaliberDG11
He should be third or second in utmost importance. The man has impacted every event since the Napoleonic War in someway and changed history, also bringing the most greatest power France had ever had till that point in time.
10
Alexander the Great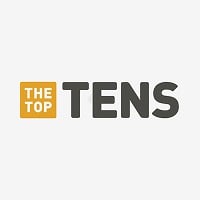 Alexander III of Macedon, commonly known as Alexander the Great, was a King of the Ancient Greek kingdom of Macedon and a member of the Argead dynasty.
He is Alexander The Great nothing else to say
He took fiction and made it real
V 2 Comments
The Contenders
11
John D. Rockefeller
NO
12
Albert Einstein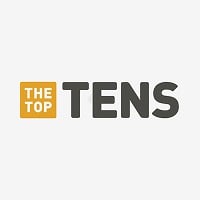 his theory off relativity revolutionated sience - pele10brazil
Not everyone is Christian, you know. Pele is a Football player! At least this gut did something to affect our livess
He isabreat person on history everyone knows him but jesus christ is way more important very important
This list is hilarious, Albert Einstein the greatest mind that has ever been in existence among billions and billions who ever lived is at number 10!
THE AUDACITY! 😒😒
V 9 Comments
13
Charles Darwin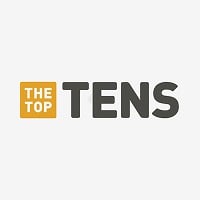 Charles Robert Darwin was an English naturalist and geologist, best known for his contributions to evolutionary theory.
FATHER OFF EVOLUTION THEORY - pele10brazil
He made me flunk my reading class.
14
Augustus Caesar
He may have been betrayed but he was still very important back then as he was a General and a leader he denied the crown partly for his people and partly for a way better way of receiving it.
15
Nelson Mandela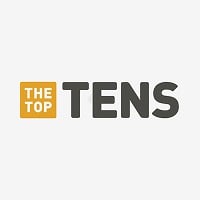 Nelson Rolihlahla Mandela was a South African anti-apartheid revolutionary, politician, and philanthropist, who served as President of South Africa from 1994 to 1999. He was the country's first black chief executive, and the first elected in a fully representative democratic election.
A selfless leader, modest, popular and yet a down to earth global icon who paid most of his attention to people he leads and "suffer little children" thus the Mandela Children Fund came to being. He's one African who walk the talk..
Thank you South Africa owes you a big thanks for all you have done to the country
16
Mother Teresa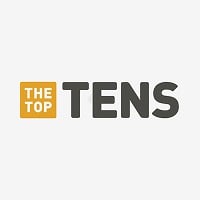 Mother Teresa also known as Blessed Teresa of Calcutta was a Roman Catholic religious sister and missionary.
She is there woman who worked for India...I am proud to be an indian
17 Diocletian
19
Nikola Tesla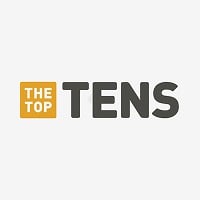 Nikola Tesla was a Serbian American inventor, electrical engineer, mechanical engineer, physicist, and futurist best known for his contributions to the design of the modern alternating current electricity supply system, X rays, Radio, Remote Control, Laser, and electric motors . Tesla developed and ...read more.
Nikola Tesla accelerated technological progress by unquantifiable amounts. He was the Leonardo the Vinci of the 19th and early 20th centuries. Trying to put his contributions into perspective is difficult - without him, we would have a massively inefficient electric grid powered by DC current. We wouldn't have wireless recharging. The development of the electric motor would have been delayed by several decades. With the ability to instantly memorize everything he saw or read, Nikola Tesla's mind was so unbelievably strong that we'll likely be discovering things he had imagined hundreds of years from now.
He was one of the most important contributors to the birth of commercial electricity - pele10brazil
22?! Electricity?!
Tesla rules
V 2 Comments
20
Bill Gates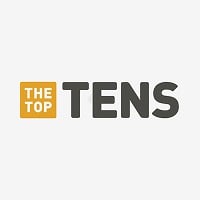 William Henry "Bill" Gates III is an American business magnate, entrepreneur, philanthropist, investor, and programmer.
Most important man, he changed the world and are still changing it!, he have given over 28$ BILLION to charity, and he's planing on given most % of he's networth to charity when he's dies, He have saved over 5 million people by donating only he's self, Bill Gates has given away 48 percent of his net-worth for charity since 2007. And are people really voting some singers, actors, football players?
modern world is based on computer tehnology and without his windows program it would all be different. and all he's money will be donated to charity. - pele10brazil
hes' the father of modern day cpu's
microsoft
V 7 Comments
PSearch List
Recommended Lists
Related Lists

Greatest People of All Time

Most Influential People of All Time

Most Awesome People of All-time
Top 10 Video Games That People Have Waited an Extremely Long Time For
List StatsUpdated 21 Aug 2017
1,000 votes
173 listings
7 years, 233 days old

Top Remixes (6)

1. Thomas Edison
2. Mahatma Gandhi
3. Martin Luther King Jr.
FrankP

1. Adolf Hitler
2. Genghis Khan
3. Napoleon Bonaparte
MASTERSS

1. Jesus Christ
2. Johannes Gutenburg
3. Muhammad
AGreatGreatMan
View All 6
Posts
room 101: authority
gemcloben
Error Reporting
See a factual error in these listings? Report it
here
.