Most Unique Singing Voices
The Contenders: Page 16
301
Roy Orbison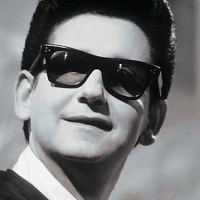 Roy Kelton Orbison, professionally known as Roy Orbison, nicknamed Big O, was an American singer, songwriter, guitarist, and musician, mostly known for his complex voice and for hits such as, "Oh, Pretty Woman".
What a singer, pulls the strings off your heart... Love the sound of his voice, unlike any other.
Somehow, he managed to give a performance with no apparent effort. The quality and tone of his voice was un-mistakeable. Even today after all these years, he still manges the same quality. RIP Roy.
A candy-colored clown they call the sandman
Tiptoes to my room every night
Just to sprinkle star dust and to whisper
"Go to sleep, everything is alright"
302
Dave Mustaine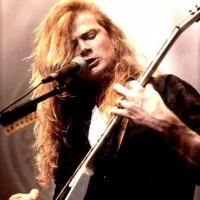 ...read more.
nobody has a snarling, agressive voice live daves. i could tell instantly when it is dave mustaine.
He growls, snarls, sings beautifully, sings nasally, man, he can do it all, and sounds good doing it. And Dave is already king of the universe, so he can just appoint himself president of anywhere he pleases.
Easily the most recognizable voice in Heavy Metal. Him and Ozzy should be 1 and 2. Who the heck is Vitas? - gibsonrock53
Unique? Who's more unique than nasal monster?
V 7 Comments
303
Lindsay Lohan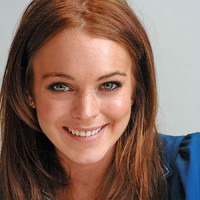 Lindsay Dee Lohan is an American actress. She is also a model, singer, songwriter, director, and producer.
Why is she even on this list? She should be in the rehab centers forever!
I've never heard a more beautiful and more unique voice than Lindsay's so called "soft-raspy" one. Also the experession soft-raspy is very unique. It's raspy by nature, but at the same time angelic and smooth. I love her with all my heart & I don't care if people hate her.
Lindsay is very underrated as a singer.

She has really unique voice and she is definitely better singer than overrated Rihanna, Hilary Duff, Miley Cyrus, Ashly Simpson or Carrie Underwood! - Magnolia
304
Luciano Pavarotti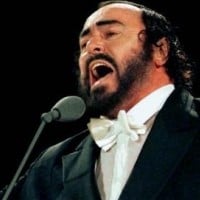 Luciano Pavarotti, Cavaliere di Gran Croce was an Italian operatic tenor who also crossed over into popular music, eventually becoming one of the most commercially successful tenors of all time.
Not at the top only because only a narrow range of people appreciate the fact that he has the best voice in recording history
The best singer ever. The amazing opera that comes through is mouth is so amazing it can make you cry. - Listmaking
Ask any other name on this list, and they would agree, Pavarotti is the best singer in history.
305
Neil Tennant
Neil Tennant, the singer of Pet Shop Boys, has got a very eccentric voice, which is very recognisable to the human ear. His voice sounds unique and suits perfect to the music which Pet Shop Boys play. He can sing high and low tones, which all sound very clear. His voice is beautiful to listen to and, according to me, it sounds like an angel's voice. I am happy to know that there is such a great voice in this world.
Neil Tennant has one of greatest voices in music. He's able keep his beautiful accent in while singing. The pet shop boys are still the greatest pop group ever!
Neil Tennant - Lead singer from the Pet Shop Boys.
Definate vocal twang in his range. Sort of speak singing or is that singing speak? Who cares - theyre great. - glebeboi
Very unique and recognizable, distinguishable
V 8 Comments
306
Kumar Sanu
Sanu is greatest singer in India his voice magical and he is king of melody
He singing zero error
307 Hideto Matsumoto
308
Isono Hiroshi (D'erlanger)
most powerful voice and unique voice - ronluna
309
Ziana Zain
Very unique female high pitch singer - tigerwasp
Her high notes is totally unique.. Like no others.. No doubt - lust
V 1 Comment
310
Sharon Den Adel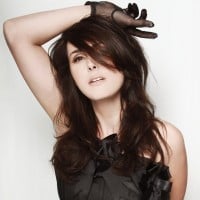 Sharon den Adel, Dutch singer and the vocalist of symphonic rock band Within Temptation. ...read more.
Amazing voice and with no professional training. She hits the highs and lows effortlessly.
Has a great vocal range where she can shift between soft, sweet vocals and heavy, aggressive ones really easily. She has had no professional training, showing that her talent is natural. She is also a mother of three.
She can sing anything and everything. She has an amazing range and natural talent that is unmatched!
Sharon has a unique hauntingly beautiful voice which is instantly recognizable.
V 2 Comments
311
Brendon Urie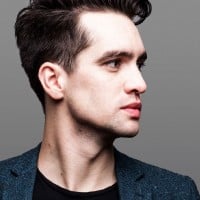 Brendon has an amazing range and from what I've personally seen live and heard from live recordings he can belt out every note if not more than what you hear on the album. The band has catchy lyricism and Brendon definitely deserves to be in the top 50, if not at least give him a spot above Lindsay Lohan. Panic at the Disco has managed to stay one of my favorite band through all my personal music changes mainly because of Brendon's talent.
300? What the hell? Brendon Urie deserves to be in at least with the top 50 with my three other favorites. Patrick Stump, Gerard Way, and Freddie Mercury. Please Panic! At The Disco fans, make it happen!
Oh. My. God. Brendon Urie has a voice that is both unique and beautiful. He can hit notes that I didn't even know existed... AND he is amazing live. Brendon is an amazing talent that deserves to be so much higher on this list. Come on now.
Oh. Wait. The only thing more sad that Gee Way being at 48 is Brendon and his forehead at... 311? what?!?!? I BET THE VOTERS R 8 YEAR OLDS I BET 1D PEOPLE ARE HIGHER THE PEOPLE VOTING FOR THESE OTHER PEOPLE R IDIOTIC. - ExplosivePanther
V 24 Comments
312
Robert Smith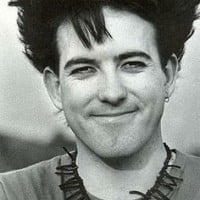 Robert James Smith is an English singer, songwriter and musician. He is the lead singer, guitarist, lyricist and principal songwriter of the rock band The Cure. He is the band's only constant member since its formation in 1976.
very emotinal and great to listen to, recognizable anywhere
313
Liam Gallagher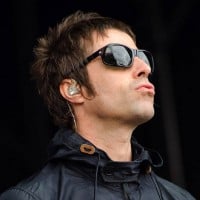 William John Paul "Liam" Gallagher is an English musician, singer, and songwriter. He rose to fame as the lead singer of the rock band Oasis, and later as the singer of Beady Eye.
He hasn't got the best voice in the world and I certainly don't think that he has got the raw sound of 1994-97 still with him, but he has an amazingly unique voice and when mixed with the right song (best of all 'Live Forever') it is just incredible. - James
His voice is so recognizable and if we are talking unique he's got to be up there. - Miles101
fantasic unique voice... good call - FOSTER69a
The best voice wich have a lot of stages, that can be perfect for the most Oais songs, when it's not Noel Gallagher Singing.
V 3 Comments
314
Mike Patton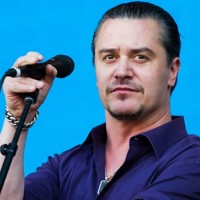 Michael Allan "Mike" Patton is an American singer-songwriter, multi-instrumentalist, film composer, producer, and actor, best known as the lead singer of the alternative metal band Faith No More.
Clearly most of this board is uneducated and used to traditional singers. Mike Patton of Faith No More and Mr. Bungle should be way up on the list, not just for vocal ability but his influence on rap metal that predated Rage Against the Machine and Limp Bizkit. He even sang Italian opera without a microphone with a full band. Most singers can't even hold a candle to him. And his discography of side projects could put most artists to shame. Look him up, you'll be amazed what this man is capable of.
Anybody who knows this person would assume this vocalist both evolutionary and revolutionary. None of the high numbered vocalist can close to Mike Patton's experimental vocals.
Mike Patton is one of the most versatile and amazing singers in all modern music. He not only has a 6.0 vocal range, which is the highest vocal range recorded out of ALL mainstream music, but his vocal styles have touched on everything from rapping to screaming, falsetto to growling. He can sing you to sleep just as easily as he can scare you to death. He has shared stages with the likes of Metallica and Guns n roses. He is easily one of the most unique singers to appear on this list.
I don't know much about vocals. But he has a big range of vocal. So when he sings in 6th octave vocal, it'd make a unique voice. Cause this voice is one of a kind. - zxm
V 7 Comments
315 Jarvis Cocker
316
Donald Braswell
Donald has one of the most unique voices I've ever heard. He is the only artist that sings with so much passion it brings tears to my eyes. Beyond beautiful voice, beautiful kind humble man sings opera as well as pop and just about all genres of music in his own fantastic unique style. - JaneJ
Donald is the most versatile singer around soon as I hear his fantastic passionate voice I get chills, I always recognize his voice no one else gives me a thrill like he does.
His voice is one of the most beautiful I've ever heard. His uniqueness is his passion when singing. I feel it in my soul.
V 1 Comment
317
Dave Gahan
Beautiful voice! I have loved his voice and music since I first heard it in the late 1980s! His voice is deep and touches your soul! Love him!
Best singer ever! He has the Voice of an Angel and sounds amazingly better live in concert. Long live DEPECHE MODE!
What the HELL is he doing do far down this list? He should be in the top 20 at least. Anything lower is plain insulting!
318
Mark Feehily
Though he used to be in a boyband, he changed the sound of a group through his soulful vocals which are even better when he sings live. He can also give amazing adlibs that give songs a new sound and flavour.
Simply the best! Angelic voice with such power.. no words. I love Mark's voice plus he's handsome too.
Mark Feehily is the best singer forever and ever. If you hear when he sing with high tones, it's so amazing. I love his voice
You r always in me:). If I had a second chance to see you in another life, I would still look for you and my Westlife
V 3 Comments
319
Jung Yong Hwa
His voice is awesome, such a biggest talented musician... Can sing verry good, good actor, and really nice guy
V 2 Comments
320
Agnes Monica
She has perfect talent, start to go to international. She can dance, sing. Her voice is really good to hear. She is from Indonesia, I also from Indonesia.
Best Indonesian singer
Go international
Very multitalented
Got award best singer in AsiaN
Female 25 Y. O
V 2 Comments
PSearch List
Recommended Lists
Related Lists

Most Unique and Memorable Singing Voices

Least Unique Singing Voices

Most Beautful Singing Voices
Disney Princesses With the Best Singing Voices

Most Recognizable Singing Voices Ever
List StatsUpdated 19 Feb 2017
128,000 votes
966 listings
10 years, 229 days old

Top Remixes (126)

1. Chester Bennington
2. Amy Lee
3. M. Shadows
lukestheman4

1. Michael Jackson
2. Robert Plant
3. Axl Rose
suhass92

1. Chester Bennington
2. Jonathan Davis (KoRn)
3. Jared Leto
METEORA
View All 126
Posts
Error Reporting
See a factual error in these listings? Report it
here
.