Most Unique Singing Voices
The Contenders: Page 9
161
Toni Braxton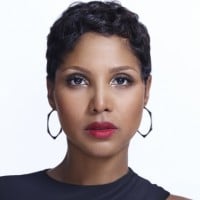 162
Kim Junsu
His voice totally unique! His dolphin-voice really cute. He can sing very well. Love You KIM JUNSU
If you ever list to him, will know why his voice so amazing, just as air to fill fully of every breath of yours, so tender but also so strong to cover every corner of the space, he is amazing.
Such a captivating, unusual voice. The lightness of his timbre is balanced by a underlying huskiness that never fails to impress my senses. The vibrato, the raspy tone that he easily produces, the breathiness... This complex but pure voice is addictive and completely unique. Surprised that he wasn't already on this list.
His voice is so powerful and beautiful
V 34 Comments
163
Greg Pritchard
Unique is the word for Greg's voice! He's a male soprano, covering four and a half octaves, has been receiving classical training. It just amazes me- the powerful voice that comes out of him- and he continues to get better and better... He's absolutely brilliant! And he takes my breath away! Gail
His new, he has a very unusual singing voice if you have not heard of him check him on youtube, he can sing and captivate any audience. Well worth winning this title. - redrufus
Oh yes for sure very unique and he is unique himself, and I have been one of the captive in the audience he is truly amazing. - lintel2
The best voice to come out of wales in ages most unique - lintel20
V 4 Comments
164
Adam Gontier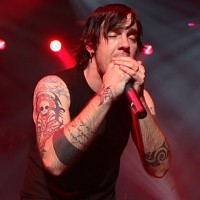 Adam Wade Gontier is a Canadian musician and songwriter. He is the lead singer, rhythm guitarist and main songwriter for Saint Asonia, but is best known as the former lead singer, rhythm guitarist and main songwriter of the Canadian rock band Three Days Grace.
Adam has one of the best voices today.. His range is amazing for a guy singer (just look up his cover of Jar of Hearts by Christina Perri), and he's able to add a raspy growl to his voice on command. Whenever I hear him I get chills.
How in hell is Adam Gontier 118th? He should be #1! His voice is truly unique and combined with actual capability to sing, I think he has one of the best voices of our time.
Don't know how you retards vote or on what basis but when it's about real deal he sings high in that creaky or grit voice which is why Adams's Adam, non of the singers could copy the singing style of his neither the old legendary bands. He used to give goosebumps to the current bands till he was in TDG... No competition for Gontier"_i_"
I love this guy's voice. The way he sings is just incredible. He can go from screaming or singing gently. God I just love Adam's voice.
V 7 Comments
165
Katy Perry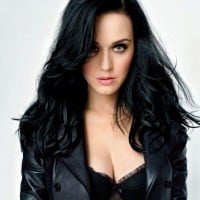 Katheryn Elizabeth Hudson (Katy Perry) was born on October 25, 1984 in Santa Barbara, California. Katy Perry is a singer, songwriter, actress and an ambassador on one of the most popular companies of now, UNICEF. ...read more.
Katy really has one of the most recognizable voices in the industry. Her voice has this unique tone to it which is really nice sounding. Her pitch is almost always perfect
Katy really has a unique voice, unlike Gaga Madonna and Xtina who shouldn't be in this list cause their voices sound alike, and Katy really sounds good when her voice is warmed and prepared before a performance she's amazing such a shame some people can't recognize her talent.
Though I'm not a fan of hers, she has an impressive voice that I am surprised is this far down. - Papergirl
Even if you don't like her, she doesn't sound like all the other pop queens
V 4 Comments
166
Ellie Goulding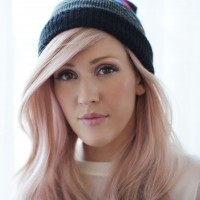 Elena Jane "Ellie" Goulding is an British singer, songwriter and multi-instrumentalist, born on December 30th, 1986 in Hereford, England . She is most well-known in the U .S. for her singles "Lights," "Love Me Like You Do," "Burn," and has been featured in other songs with Calvin Harris and others . ...read more.
Remember, this is a list for most UNIQUE voices. Something that transcends genres altogether. Sure, many people know Ellie Goulding for her hit song, "Lights", so many see her as just another pop artist using electronics and stuff like that. But, listen to her other songs and even her acoustic stuff. You can really see the beauty in her voice. It's very raspy and even sounds hard to control sometimes, which she says it really is. Her beautiful soprano notes with thrilling ups and downs with that raspiness is what makes Ellie Goulding one of the most Unique Singers. And I'm not saying Top 10 anything; But she certainly deserve to be up much higher.
Come on people, this is about the most UNIQUE singing voice! Have you heard Ellie Goulding? Sure she isn't the best singer, but hear how unique her voice is, and it's not autotune! She literally has a voice that no one else can do! Rock on Ellie!
Unique voice ever, very original and she brings the song very emotional
She has the most unique voice- it's very distinctive and easy to recognise!
V 5 Comments
167
Brian Molko
It's to difficult to find words to express my feelings for Brian! His voice is definitely unique, incrediblly deep and unforgetable! No one singer have voice that makes shiver down my spine, but Brian has. You know, Brian, Russia loves you! And can't wait to see you again
Placebo would not have been half as good as they are now without the so recognizable and amazing voice that Brian Molko possesses.
He has a strong and really unforgetable voice, no one has a similiar one =))
I have never heard another voice like his, any song with his singing voice is instantly recognisable. its like marmite, some people find it too nasally but I love it.
V 26 Comments
168
Marilyn Manson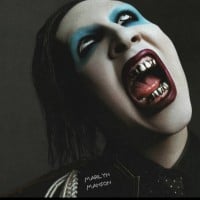 Brian Hugh Warner, better known by his stage name Marilyn Manson, is an American musician, songwriter, actor, painter, multimedia artist, author, and former music journalist.
Whether you like him or not, Mr. Manson has one of the most unique voices you will ever hear!
I know most people hate his voice and I can understand that, but I've heard A LOT worse than his.
The loudest and most insane voice ever but the best!
I think any voice coming out of that face would sound unique...
V 1 Comment
169
Alanis Morissette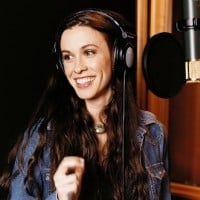 I don't know about number one but there is utterly no excuse for her not being in the top 50. Yes, she has a unique voice and is the type of singer who should be high on this list. Honestly, she should be higher than Freddie Mercury, and I am a huge Queen fan. But again, people are ignoring the category.
I think singers like Alanis are who the architect of this list had in mind. Unfortunately we're dealing with the usual Top Ten posters that ignore what the list is supposed to be and throw the same old people on so this looks like every other list.
This girl has the most unique voice.I'm surpised she's not number one.
V 1 Comment
170
Billy Joel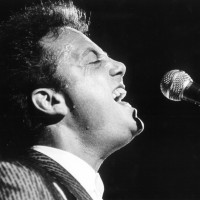 TThe Best singer ever. Joel is inspirational and has a great voice. His song "Piano Man" is played with both the Harmonica and Piano and is amazing!
171
Tori Amos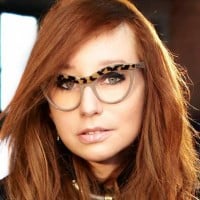 She's a goddess. Her voice just brings so many different and powerful emotions whenever she sings.
I honestly don't know why she wasn't on this list in the first place... It baffles me honestly.
Why wasn't she put on the list earlier? Shame that many people don't pay attention to Tori's music...
172
Simon Le Bon
Simon has a very distinct voice that has matured over the years. I can't imagine a different lead singer for my favorite band of all time!
173
R. Kelly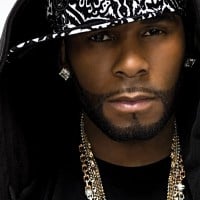 Robert Sylvester Kelly, known professionally as R. Kelly, is an American recording artist, songwriter, record producer, and former professional basketball player.
174
Shaan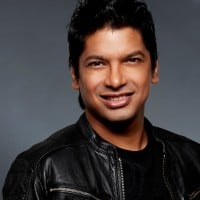 175
Duffy
God's MERCY to humankind. Loud, husky, and great, for sure.
176 Cedric Bixler-Zavala
177
Kim Tae-yeon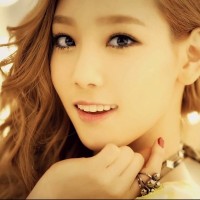 Hold on, I'm talking about SNSD's leader Taeyeon. She has the BEST voice ever in the world and she's definitely the best female singer ever in the world!
Girls' Generations Kim Taeyeon have absolute the most beautiful voice a girl/woman can have. Her voice is strong, beautiful and very emotional. Hwaiting!
Her voice is very powerful...and awesome
I love tae yeon after sistar hyolyn
V 1 Comment
178
Billie Joe Armstrong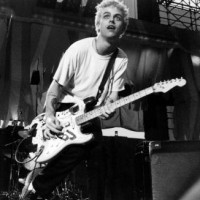 Billie Joe Armstrong is an American musician, singer, songwriter and actor who is best known as the lead vocalist, primary songwriter, and guitarist of the punk rock band Green Day, which he co-founded with Mike Dirnt.
I've never heard a more different yet good voice. It's not classically amazing but every artist I have ever heard I've heard a pretty good copy of. But Billie? No chance no-one can sing like him it's so different! It's incredible!
He can sing in different voices. His range is large. Also, his voice is unique. He not only sings in Green Day but also Pinhead Gunpowder, The Network and Foxboro Hot Tubs. He started singing when he was just a kid! That's wonderful
Billie's voice is probably one of the most unique voices in music. He is the only person my dad can consistently identify correctly, proving his voice is very unique. Anyone who's heard him can recognize him instantly. Billie's voice is so distinct that, after Green Day redefined punk music in the 90s, the dozens of bands inspired by Dookie tried their best to imitate Billie's particular style of singing and memorable voice.
I don't think I've heard a better voice than Billie. There's just something about his voice that I just can't explain.
V 61 Comments
179
Anthony Kiedis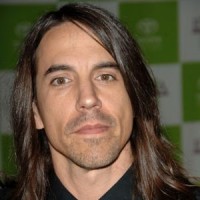 Anthony Kiedis is an American singer and songwriter best known as the lead vocalist of the band Red Hot Chili Peppers, which he has fronted since its inception in 1983.
His voice is really distinguishable from other vocalists. He employs some really good melodies in his songs... They're not at all simple... He uses syllables with great care... Great songwriter too...
This is unique people! He can rap, sing melodys, scream and it all sounds so beautiful! If you're looking for a unique voice, Kiedis is who you should look for
The most unique singer out there. This guy raps as well as singing beautiful melodies. Can instantly switch from a song like me and my friends to something like wet sand - truly unique. No one in rock has more variation to their voice!
Good point about his phrasing, it is unique. Incredible songwriter, love the Peppers.
V 5 Comments
180
Jeff Buckley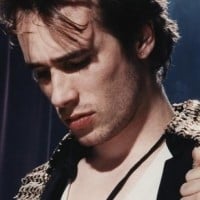 Jeffrey Scott "Jeff" Buckley (November 17, 1966 – May 29, 1997) raised as Scott "Scottie" Moorhead, was an American singer-songwriter and guitarist. ...read more.
He had me from his Last Goodbye, Hallelujah! No one has ever done that song the way he did it, and no one ever will. He was incredibly talented and incredibly gifted and truly used his voice as an instrument.
Should be number one. His voice is unique beyond description. His ability to provide emotional quantity in his performances is simply better than anybody else. If you don't believe me, then listen to the radio acoustic session of grace, the first one in the uk. A master of falsetto and his philosophies are incredible
He doesn't even sound human. He has the most mysterious, beautiful, and unique voice I have ever heard. He has the voice of an angel.
V 1 Comment
PSearch List
Recommended Lists
Related Lists

Most Unique and Memorable Singing Voices

Least Unique Singing Voices

Most Beautful Singing Voices
Disney Princesses With the Best Singing Voices

Most Recognizable Singing Voices Ever
List StatsUpdated 1 Mar 2017
128,000 votes
967 listings
10 years, 239 days old

Top Remixes (127)

1. Jackie Evancho
2. Janis Joplin
3. Geddy Lee
BobG

1. Morten Harket
sureshsari0.ur

1. Johnny Rotten
2. Marilyn Manson
3. Eazy E
BesWorland
View All 127
Posts
Error Reporting
See a factual error in these listings? Report it
here
.