Top 10 Most Violent Video Games
Video games have had a reputation to be more of the violent genre of sub-culture, but usually within a limit. but some games seem to go all out in being violent.
The Top Ten
1
Manhunt

This game is way too violent
A three year old walks up to the game shelf and says "Hm... I will pick this one! "
She/ He picks Manhunt because they like the colourful mask.
Then they start playing it...

God this game is amazing! One of the best things of PS2!
Obviously
no
V 14 Comments
2
God of War

The goriest series ever! Crushing heads with doors, hammers, gutting people, ripping em apart. So much fun!
"If you like to kill freaky things with your giant serrated knives, you'll love this.


All you can ever wish for.
Very very nice game
3
Grand Theft Auto IV

It's realistic that's da point! - CedreticFomento
Violent and I love it but has very inappropriate things for a 6 year old to play. If I had a 6 he/she would not be playing this game PERIOD.
If Grand Theft Auto IV is violent than Sonic the Hedgehog must be the most brutal series in existence
Good game and I'm 6
V 5 Comments
4
MadWorld

It's so gory it's in black and white! No game ever has had to do that! - nic1997ps3
It's one of the most violent video games ever yet they gave it to the Wii
5
The Warriors

The profanity on this game has absolutely no bounds bloody violence man hunter style stealth attacks, blood everywhere, beating people up, stabbing them on the ground, long lasting gang brawls that last quite long, cutting their throats etc this is a great game and should be on the list!
Definitely should be on the list considering all the bloody fighting, murdering and bludgeoning, the members walking around with bloody pulped faces, not only that but a lot of swearing, robbing, drug use, and some sex references etc

Great game!
Based on the epic movie, this game is the perfect mix of murder, betrayl, gang life, and total kick a**
Awesome game played it as a kid
6
Dead Rising 2

7
Happy Wheels
I remember this game - ElSherlock
The game is just violent but it's fun by the way. Mortal Kombat should be on Top Tens.
I love to play this game
So many semi-randomly-generated ways to die! It's amazing and shocking at the same time!
V 4 Comments
8
Punisher

With this commitment brought the need not only for an excessive number of armaments (more than 20 weapons) but for the brand of over-the-top murder seen in the pages of the comic book. The Punisher's great innovation is in its interrogations and special kills. These grandiose moments often make use of the environment to offer creative ways for the Punisher to force information from criminals or to simply off them with aplomb
Its the punisher you shoot limbs and heads of inpale people, burn people alive, shoot them, drill them in the face shall I continue
9
Grand Theft Auto V

All the Grand Theft Auto games are full of violence and blood. Decent series though. - CharismaticKat
This game is so gory.it has a scene where you watch a person get chopped up in a plane engine
The game has a torture scene.
10
Bioshock

This is a good game it is not that bad
The Newcomers
?
Higurashi When They Cry

?
Doki Doki Literature Club!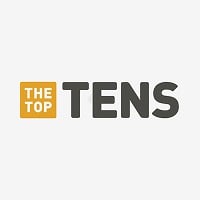 The Contenders
11
Fallout 3

Mutilation and there is no Male/Female difference, unlike most of the games in the world the enemies are men, this games is 50% male,50% female, that's what I love these series, they're close to reality. - GREYBOYY
12
Postal 2

Brutal
This game is violent, great, amazing, funny and weird, ( weird because you can pee everywhere ) has not the best graphics but the best damn game I ever had. ( I just like peeing on people. )
I love the cat ass shotgun
13
Grand Theft Auto: San Andreas

The best game in the past
14
Darksiders

Not violent really and truely
Not violent
15
Red Dead Redemption

16
Mortal Kombat Trilogy

MORTAL KOMBAT paved the way for all violent video games we have today. Without MK you all would be playing my little pony all day.
FATALITY! HAHA!
Mortal kombat is the most bloodiest and violent game in the hole world! I don't even want to talk about how you kill people in this game
Awesome game with impressive story and countless finishing moves. Real gore and brutality - Magnolia
Most violent and best game ever. You don't thinks so? GET OVER HERE!
V 2 Comments
17
The Last of Us

This game is brutal. - MRniceguy583
18
Mortal Kombat X

I don't know what people don't understand about " MORTAL COMBAT"
Tone it down yall it was not that bad
WHEN IGOT THIS GAME IT WAS SO DISGSUTING I TOSSED THE DISC IN MY FIREPLACE. THE WHOLE SERIES WAS DAMMED TO HELL FROM DAY 1! PLAY STREET FIGHTER INSTEAD! AS THE GOD FORSAKEN DISC BURNED TO A CRISP, I SWEAR I HEARD THE SOULS OF THE CONDEMNED SCREAMING FOR MERCY!
HOW CAN PARENTS MISS THE M RATING! It is right THERE FOR GOD'S SAKE! WHEN I GOT THIS GAME, I WATCHED REVIEWS OF THE FATALTIES BEFORE PLAYING.THE WHOLE SERIES WAS DAMNED TO HELL WHEN IT STARTED. I WAS SO DISGUSTED I TOOK THE DISC AND TOSSED IT IN MY FIREPLACE. AS THE FORSAKEN DISC BURNED TO A CRISP, I SWEAR TO GOD NOW, I HEARD THE SOULS OF THE CONDEMNED SCREAMING FOR MERCY!
19
Halo 3

20
Left 4 Dead

peace, love, and the pursuit of killing every freaking zombie I agree with the last guy, nuff said
Always been a big fan of Left 4 Dead, especially the 2nd one which was a lot better
Simple fun game I love it
This game is awesome
V 1 Comment
21
Doom

So much blood
This game sparked a lot of controversy back in '93 because it looked ultra violent, even if it does not look that bad today, it was whole different story back then, when most games were surrounded by kid-friendlier themes rather than violent bloodbaths. If this list was made 20 years ago this game would have been very high on the list. If this list were FIXED, DOOM (2016) would have been high on this list as well.
Doom is a most violent video game
22
Mortal Kombat

This is should be first - ElSherlock
Mortal kombat is much more violent than any other game on this list!
This game is so violent that I almost throw up blood SO BLOODY!
NUMBER 19?! SERIOUSLY?! WHY ISN'T THIS NUMBER 1? Not being biased but that's how I feel.
V 2 Comments
23
Dora Saves the Mermaids

So violent when my sister plays it she screams (because it so scary she got big fat ugly face) with a monkey called boots who wouldn't scream!
The hell? Oh my god! Who put...who put...what? Who...oh my god! Dora the explorer? This...this can't be right! I'm gone! I'm done with this!
Violent? A show for toddlers. This was put on here for a joke. Is the Teletubbies PlayStation game on here too?
What idiot put this on here? - Extractinator04
V 1 Comment
24
Resident Evil 5

25
Scarface The World Is Yours

Even though the movie was violent, it seems droul in comparison to this game
26
Manhunt 2

The only AO Rated game that got that rating strictly for violence that actually was released. The other was Thrill Kill, but was never officially released.
27
Hello Kitty Cruisers

Help me the gore in this game is unprevailing
Dora The Explorer and Hello Kitty on list for violent games? Don't feed the trolls.
What moron put this on here? - Extractinator04
Horrifyingly violent
V 1 Comment
28
Dead Space 2

Dead space is not bloody and violent the only time it gets REALLY BLOODY AND VIOLENT is that when you die trust me you will throw up when you die in this game
29
Grand Theft Auto III

30
The Walking Dead

31
Elder Scrolls IV: Oblivion

Even though there is not much blood, violence is prevelent in this game, up close and at range, it could demorilize anyone who is not used to it
32
Dead Island

This has a lot of gore indeed
33
Resident Evil 4

In my opinion one of the best games ever! But it gets gory when you blow up the enemies' heads.
34
Hatred
Would be top if it wasn't released so recently. - Extractinator04
I couldn't even watch the trailer for 15 seconds for this one... It's only on PC and It's rated AO... Hell the main objective of the game is killing people just for the sake of killing people
35 Brutal Doom
36
Barney's Hide and Seek Game

37
Counter Strike
gambling
38
Sniper Elite V2

Special 'x-ray shots' show the bullet travelling through the victim's body, tearing through organs and splintering bones.
39
South Park: The Stick of Truth

40
Undertale
Yes, Undertale might be violent, but its violence is different. It's not about the bloodish, it's about the being cruel, it's about the being murderous to beings that are passing through difficult times.
Undertale has bit of violence but its not game with guts and blood everywhere. - PolishDude
This game is for babies... no, no, FETUSES! Who put it on the list? No violence whatsoever, all of it is text. - Extractinator04
nonviolent
41
The Binding of Issac

42
Hotline Miami

Blowing people's chests open and smashing heads with your fists- all with synthwave. 10/10
43
Gears of War

44
Ninja Gaiden II

45
Condemned 2: Bloodshot

46
Prototype 2

47
Call of Duty: Black Ops

Corvus had the soldiers stab test subjects close up.
IT IS POSSIBLE TO MAKE A KID FRIENDLY SHOOTER GAME FOR GODS SAKE! ONE, THERE doesn't NEED TO BE BLOOD. SECOND, THE TITLE SOUNDS RACIST! Black ops? I mistook it for black COPS!
How is Black Cops racist? If anything, it's saying black people can be police, too. However, if you mean the other relation between the two... - Extractinator04
It has shots like karambit in the neck
48
Tomb Raider (2013)

49 Radiation's Halloween Hack
50
Super Meat Boy

Nowhere near as violent as the rest of the stuff on the list. Still has gallons of animated blood, though. - Extractinator04
PSearch List
Related Lists

Most Violent and Goriest T Rated Video Games
Top Ten Video Games Franchises That Your Parents Say Are Too Violent for You to Play
Top Ten Reasons Violent Video Games Are Awesome

Top 10 Bloody and Violent Video Games
List Stats
600 votes
78 listings
9 years, 100 days old

Top Remixes

1. MadWorld
2. Dead Rising 2
3. Bioshock
ikerevievs

1. God of War
2. Manhunt
3. The Warriors
jbradbradley
Posts
Morbid's Gaming Talk Show #1 - Manhunt
visitor
Error Reporting
See a factual error in these listings? Report it
here
.