Best Movies of 2016
BKAllmighty
The Top Ten
1
Captain America: Civil War
It was very good, but it's not the BEST movie of the year. Popularity and personal preference get in the way of whether something is actually GOOD, or just exciting or entertaining for another reason. It was REALLY good, but it isn't better than all other movies on this list. - LarkwingFlight
I liked this movie better than Endgame which I found it to be way overrated.
The only good Captain America movie
Civil War crushed Batman vs Superman
136 Comments
2
Deadpool
This deserves the number 1 spot, not that overrated Civil War. Deadpool actually makes us laugh
I really liked that they did the character some real justice compared to Wolverine Origins, but, being a Marvel film, they could've done a bit more with the plot instead of a simple revenge story. The movie was also shorter than I thought it would be and only had a couple major action sequences that were average quality compared to Civil War. It felt like an incomplete Deadpool experience. - Mcgillacuddy
It was made my Fox (yeah I know, it's kinda weird to think of this film being made by the same people who have the rights to the Fantastic Four movies). - Anonymousxcxc
Come on, this fantastic film should be #1!
Ignore for people that think this movie is non sense because that is the deadpool movie all about and that why it is very cool and unique superheroes movie but I like day of future past more - Thirdwind
65 Comments
3
Zootopia
Wow, it surprised me with how good it was! Not only does it have a unique, intriguing, and deep story that keeps it interesting even for the adults, the visuals are incredibly impressive. I was genuinely surprised by how wonderful it was! - LarkwingFlight
The ice-cream shop had me in aw and the sloth scene had me out of breath haha. It has some really cute and good voice acting paired with some extremely good animation. (mostly props and cities)

It delivers an extremely helpful message to those of the younger audience. Be whatever you want to be no matter who brings you down and you might just do something great in your life, if not, it will be a wild ride. Favourite movie of 2016 and favourite animated Disney movie. - iiKyodaiKickz
I cannot believe I used to think this was scary - ArtisticLuna
Good but overrated. - RadioHead03
89 Comments
4
Rogue One: A Star Wars Story

Really like this movie
I thought this was great. It's probably the Star Wars movie I watched the most (since they kept showing it in televisions. lol) - Misfire
Great acting - ElSherlock
Awful movie. - RadioHead03
71 Comments
5
Finding Dory

Terrible movie
I don't know if it's nostalgia that makes this film top-notch in people's eyes, but once I saw the film in theaters, I found it as a good example of a film that's overrated to the maximum. It's not a bad movie, but I've been going to the theater to see Pixar films ever since they first started and I have to say that Finding Dory is one of their lower quality releases and is absolutely nothing compared to the masterpiece released last year known as Inside Out. To be honest, I think Pixar really rushed this one. Like I said, it's not a bad film at all, but I was expecting a whole lot better and I don't think Finding Nemo really needed a sequel. It's a wonderful film and was fine the way it was. - Mcgillacuddy
It was good because of its social commentary on mental illness - epicness2099
This a good movie - trains45
I grew up with Finding Nemo. I've watched it at least 20 times, and it's one of my favorite movies ever. So naturally, I went into Finding Dory with huge expectations. It didn't disappoint. The movie has the heart and wit that made the the original such a classic. There's flat out hilarious scenes, emotional scenes, and tons of well-written and well-acted dialogue to keep you completely invested along the way. Also, this is quite possibly the most beautiful movie that I have ever seen. You can truly get lost in the beautiful imagery that this movie has to offer. This movie left me completely satisfied. I left the theatre with a smile that lasted until I woke up the next morning. This is one of the greatest films that Pixar has ever made and one of the greatest sequels ever in my opinion. It'll be very interesting to see whether Zootopia or Finding Dory will take home the Oscar for Best Animated Feature. Only time will tell. - phillysports
46 Comments
6
Kubo and the Two Strings

Honestly, this is the best animated movie of 2016. The animation is well done, and the soundtrack is beautiful. Easily one of the best animated movies ever made. - RadioHead03
First off: Not a movie for young kids. Definitely a darker, more mature animated movie compared to Zootopia or Moana or Trolls. It has beautiful animation and storytelling, an excellent cast of wonderfully portrayed characters, and one of the best scores I have ever heard for an animated movie. 10/10 Best movie I've seen in a very long time! - LarkwingFlight
Excellent storytelling, soundtrack, and masterful animation. Everything an animated film should have. It deserves an Oscar but of course any movie Disney churns out is gonna steal it. I still can't be mad if Zootopia wins one, though. - Mcgillacuddy
A very strong, beautiful and mature movie which is as timely as ''Zootopia''. It calls us to embrace our flawed world, and search for all the beauty in it and not concentrate on it's negativity. It calls us to stay strong and positive during such harsh times. Beside the movie's messages, it is a highly emotional, occasionally funny, gorgeously animated masterpiece which you'd never get tired of.
17 Comments
7
La La Land

Good but overrated. - Misfire
By far the best movie I've seen in years. It doesn't try to be edgy to attract more adult audiences, it just is what it is. Honestly, I think this is what Hollywood has been needing. A simple movie that showcases great acting, great story, and great music. I feel like that alone makes it more powerful than most other movies that try to make an "artistic" or "political" statement.
This movie is very, very good. I am not a fan of musicals at all but I really enjoyed this one. It blurs the lines of fantasy and reality perfectly to give a deep profound feeling to the audience. The meaning and depth of this film is perfect and it is a must watch.
I get everyone's voting for superhero movies, but if you want an original, beautiful, heartbreaking film that will actually have an effect on cinema for this generation and beyond you'd watch this.
This was my second favorite movie of the year (behind only Arrival) and one of my absolute favorites of all time (in my top 5), but to say that superhero movies won't have an effect on cinema beyond this generation is utterly false. - WinterWolverine
33 Comments
8
The Jungle Book

This was very underrated, but GOD it's good. The voice acting was awesome, the visuals were very good, and it has scary moments for adults and cute animals for kids
Out of all the live action Disney Remakes out there, this one is the best. Sure it's the same story. But it's told much more differently, and much more darker. Plus, the CGI is impressive. - RadioHead03
Great visual effect keep the good thing about original great voice casting especially Idis Elba I rank it best visual effect since avatar and I think this movie can be good rival to avatar for visual effect it is very cool - Thirdwind
I actually like this movie. Even though it wasn't very entertaining for many people since it's just a "remake", Walt Disney (the company) put some effort into this. So the people who criticized this movie didn't realize it was just a remake.
27 Comments
9
Hacksaw Ridge

Masterpiece.
I went into this movie with high expectations. I saw the trailer, was impressed, realized it would be directed by Mel Gibson, who is a phenomenal director in my opinion. This movie managed to surpass even my high expectations. I had half expected this to be more of a religious movie, like his Passion of the Christ, but this movie, while it has religious undertones, is not just a movie for Christians and religious individuals; it is a movie for everyone to see - a true spectacle. It has the most realistic depiction of war I have ever seen. In fact, I would argue that this depiction surpasses that of Saving Private Ryan, the Pacific, and even Band of Brothers. Whether this movie is better than the before-mentioned movies is up for debate, it is a masterpiece. I am surprise this movie didn't get a larger audience. It's a shame, but I suppose that's to be expected from a director who messed up. Some people just don't want to see a Mel Gibson movie, and that's unfortunate. I don't care ...more - aidanpscott
It just goes it show that the best movie of the year doesn't always have to be a huge blockbuster
Best War Film since Saving Private Ryan
15 Comments
10
Doctor Strange

Number 2 mcu
Number 7 all time
Number 1 2016
Not better than Civil War, but VERY close. I feel like, as funny as this movie was, it just had more humor than it needed, and plenty of jokes just didn't hit. I loved the visuals, however, and the action was excellent. I also loved the characters, it had me in excitement the whole time. (I almost fell down leaving the theater) - LarkwingFlight
Defiantly one of the most impressive Marvel movies. The CGI was spectacular. It looked good on the big screen. - RadioHead03
By far the most impressive.
30 Comments
The Contenders
11
Fantastic Beasts and Where to Find Them

Are you kidding'? "Fantastic Beasts and Where to Find Them" should be at least in top 10. This movie was best movie of the year for me. We haven't heard the voice of Hedwig's tone for 5 years, but then this movie released..
I am a Harry Potter fangirl, and even have the Fantastic Beasts book that lists all of the creatures, so this was one of my most anticipated films of 2016. I got to see it a few days after my birthday in January (so the theater was almost empty, which was nice), and while not the very best Harry Potter film, I think it's the most fun I've ever had watching one. I liked seeing how magic works in America, because it was quite a bit different. The visuals, as to be expected, were phenomenal. All of the creatures are great, both in design and actions. Newt has easily become one of my favorite characters in the franchise. While it's probably not the best film from 2016, I do think it's the one I had the most fun watching. - Elric-san
Greatly enjoyed this movie, and I'm not even a Harry Potter fan. It was very clever and witty, and I found myself laughing out loud VERY often. Along with that there's the intense and dark story and epic action scenes mixed with wonderful visual effects that had me just loving this movie. - LarkwingFlight
It's the best Harry Potter Movie of all time! It had no legacy of a book to live up to, which didn't leave me disappointed and sad (Looking at you Harry Potter Movies. You made Ron a buffoon. You WILL PAY), and we saw to see some great effects coupled with a sense of humor and explore a new era of the wizarding world, and a new country. Brilliant, which is what I expected from Rowling as a screenwriter.
50 Comments
12
Moana

A bit overrated, to be honest. - Misfire
The animation is smooth and nice-looking - ElSherlock
Disney has done it again! This movie is masterpiece! The animation is jaw dropping, the musical numbers brought me to tears, and the characters are all great and very unique. Moana is a very welcome addition to the Disney Princess
Amazing animation and music, and the story was great. 9/10 - allamassal
24 Comments
13
Suicide Squad

The development of this film was all over the place. From only having six weeks to write the script to having to establish an entire ensemble of new characters from the ground up, the end product of this film was just a mess. The editing was done so amateurishly, it really showed. Character development for all the characters was thrown out the window and don't even get me started with Leto's Joker. The marketing and tabloid stories about the characterization of his Joker were overhyped to death and yet we only see him in the film for only a fraction of the running time? HE'S SECOND BILLING ON THE CAST! It just comes to show you that you can't rely on star power alone to save a film.
Can Someone Help Me Make This Movie Exit The Top 10 Please? - VideoGamefan5
It's now thirteenth but that's still way too high! I enjoyed it a little, but it's not a top 20 movie at all... - WinterWolverine
David Ayer just took a big fat stanky poop on DC. They literally crammed 50 characters into one movie without developing any of them. Viola Davis was one of the weirdest villains in history, and not because she is a bad actor, but because this movie is so poorly written and directed. The trailer was so hype and great but the movie (which included less of the joker than all of the trailers combined! ) was a major disappointment. Will Smith and Margot Robbie were amazing as always, but they were trapped in one of the worst movies of the 21st century. P.S: what does this movie have against helicopters. They destroyed like 100 helicopters throughout the plot...like seriously man! - AKASHPAWAR
Get this lower on the list. This movie was abysmal. I dreaded every moment of it besides the soundtrack. - RadioHead03
71 Comments
14
Kung Fu Panda 3

It's the weakest of the series, so far, but does that mean it was a bad movie? Nope. This movie was good. - Mcgillacuddy
I watched it last night at the cinemas.It was funny and it had a happy ending. To those who haven't seen this movie yet, you should probably see it.
At the beginning it was so-so, but once you get to the middle and end the plot gets way better and it was heart warming, funny, epic, adorable, and over all a very great movie to watch.
I still haven't seen the first two, but I've heard enough good things about them that I WANT to see them. - LarkwingFlight
18 Comments
15
Arrival

Seriusoly, How is this not humber 1! I saw this on 11/12/2016 and it was great
This should be number 1
As close as I came to choosing La La Land, I can't think of a single movie that I have ever seen that has come anywhere close beating how mind-blown and heartbroken I was at the end of this movie. The directing, the effects, the performances (Adams was snubbed by the Oscars), and oh my lord the music! Just wow...

PS. The short story it's based on is almost as fantastic as well. - WinterWolverine
It really struck me in the heart and stayed with me for days. I didn't expect that at all. I thought I was watching an ordinary alien movie, yet it was from it. I realized that after I sat down with my popcorn, all pumped up as though I was about to watch Independence Day... before starting to cry like 2 minutes in. Glorious... lol Just to show how well made the movie is to accomplish that when you don't even know the characters yet.
You have this small side-story in the movie, and then you have this big reveal that changes the whole perspective of the movie. You realize that what you thought was the side-story is actually the whole point of the movie, all that truly matters in the end. The music and cinematography is gorgeous. I was in tears by the end. But is was beautiful. Denis did a fantastic job with this movie. - lilyflower
18 Comments
16
Moonlight

Lol this is by far the worst top 10 of 2016 list. I've lost all faith in humanity. THIS is a masterpiece, and the best movie of 2016 in my opinion and one of the best movies of all time.
I was caught by surprise how deep this film was. Not only was it good, but shows a dark reality to identity and how you display yourself in this messed up world.
If you wanna go best movie of the year by quality this is the one but if you wanna go box office that is a different list
Whoever didn't vote for Moonlight clearly didn't watch it...
10 Comments
17
Manchester by the Sea

Lemme clear this up: I voted so I could comment. This movie is terrible and depressing.

Let's think about this: A man loses his family. He gets another chance to redeem himself. By the end of the movie, he's throwing up his hands and saying "I can't do this." I mean, WHAT!?

See, use logic. This movie -- before it got 97% on Rotten Tomatoes (And I still think that Amazon hired a company to do that) -- Had 0%. And yes, people voted and commented.

So really. Why would ANYONE want to watch this movie. Like this comment if YOU agree.
Every year, there's always a few Best Picture nominees that confuse me as to why they were chosen. It seems every year as well there's a movie that I don't just think didn't deserve the nomination, but is also straight up bad! This movie was that for me this year... - WinterWolverine
Makes me wonder about society, when a beautifully crafted, brilliantly acted, incredibly emotional movie like this gets ranked below Independence Day resurgence
Just watch it. Beautiful movie. This and Moonlight were the two best movies of the year hands down.
So according to this site, suicide squad is better than this
3 Comments
18
X-Men: Apocalypse

Yeah no. This movie was so boring. Nothing exciting about it. - RadioHead03
Not the best Superhero film (although better than the messy and disappointing Batman V Superman and Suicide Squad but Civil War is a mile better) and it is underwhelming compared to First Class and Days Of Future Past but for christ sake's it's nowhere near as bad or mediocre as a lot of critics are making out to be. Yeah I know opinion is an opinion, but for a guy like me who watches movie with a critical eye I actually really dug the living hell out of that movie. It's not just another X-Men film with good performances, fun action sequences and cool characters. But it's also a film which has interesting characters that I can get behind them, resonant themes and an entertaining villain (yeah he is cliched in regards of motivation but it's established throughout the movie why he wants to destroy the world and NOT because he's that big and powerful). Criminally underrated. - Johnny1248
Best of the year it's awesome. If you grew up with the xmen cartoon you will love it it just needed more wolverine and to have gambit. Magneto and Xavier are great the new actors were cool and mystique and psylocke are hot
Apocalypse is one of the strongest villains ever. I don't how X-Men members will defeat him without WOLVERINE. They need Wolverine, where is Logan in this movie?
18 Comments
19
Hell or High Water

WHAT?! This was a great movie that depicted what it is to be an American living through poverty. How is a disappointing kids movie (Sloppy life of pets) higher than this?
Greatest movie of the year!
I agree with the other complaining comment, disney produces an endless amount of movies where animals speak, insert random pc plotline, movie ends with typical goodending. It's not even art, it's just profit
This film captured my attention right from the first frame,the bros Tanner and Toby Howard, are believable in their portrayal of down on their luck bros the character actors standout
from the usual stoic performances given by character actors,three come to mind instantly so be on lookout for (1) 🤠 the old cowboy 🤠 in the 2nd bank robbery (2) the T-Bone waitress Margaret Bowmann (3) Katy Mixon -waitress got a $ 200 tip;all good & funny
The cinematographer,Giles Nuttgens,painted a harsh beauty of the times that are changing in rural America families are being pushed from their farms & ranches by greedy banks as are the bros Howard and they rob banks owned by the bank who screwed over their mom mortgage & tries to steal the land that has Texas Tea under it...oil
20
The Angry Birds Movie

I saw this movie in the theater back in June 2016, and I found it not bad for a video game based movie. 7/10 - allamassal
All movies based on video games are terrible
You think THIS is worse? I had to go see Ratchet and Clank with my 5-year-old cousin. NOT funny. It was 1 hour and 33 minutes in the theater. When it came to Netflix, HE STARTED PUTTING OVER AND OVER AGAIN! - RainbowArtist191
That sucks but Ratchet and Clank is probably not as bad as what my mom said that movie Storks was (she was forced to see because of my 10 year old stepsister wanting to see it). - Anonymousxcxc
It actually turned out to be just ok. But it still wasn't a good movie.
21 Comments
21
The Nice Guys

Should Be Top 10. Amazing Chemistry Between Crowe And Gosling, And Very Funny Script - FredTheGooner
Perfect. So much fun. I can watch this movie over and over! I absolutely love this film!
Has a vibe similar to Pulp Fiction. Deserves much more recognition. Watch it.
Nice Guys is the best funniest movie of all time - Santi12
22
10 Cloverfield Lane

Why is this below Suicide Squad? This film should be in the top ten. - RadioHead03
This film is a tense thriller with impressive direction and fantastic performances. It is easily my favorite film of the first 3 months of 2016. The only problem is the what finale, which is a little tough to get behind, but it is otherwise a masterpiece
Who cares if it has little to no connection with the first Cloverfield, it's a pretty damn good movie! Fantastic acting, amazing dialogue, and a masterclass of tension which would make Alfred Hitchcock feel uneasy. The finale is, as many think, a little out of place, but nevertheless it is my favourite film of the year so far.
There's a twist around every other corner, to the point where I can't even relax during the comedy relief! - higgsboson2142
6 Comments
23
Batman V Superman: Dawn of Justice

This movie was so frustratingly bad. It was a dull, incohesive, overblown mess. The visuals looked kind of good, for a time, until it became so excessive that it hurt my eyes to look at. Jesse Eisenberg's Lex Luthor was terrible and annoying. Doomsday looked like the cave troll from Fellowship of the Ring. There were way too many subplots in this movie and none of them were handled very well. And no, I didn't expect a "colorful and fun" Marvel-ish movie, I just expected it to be good. But it tried so hard to be dark and serious whithout having the faintest idea of what dark and serious done right actually is. Nolan's Batman trilogy was awesome and guess what, it wasn't a stupid CGI orgy like this was. Seriously does Zack Snyder not care about anything besides putting as many explosions and shockwaves and destroyed buildings in his movie as possible? Warner Bros. needs to fire the hell out of him and replace him with someone who actually knows how to make a well-constructed, ...more
Christian bale should've played batman cause he was amazing and ben affleck sucked - opinionated4
What? Why is it on here? 3 hours of boring crap
Zack Snyder is just style over substance. Fanboys can defend this movie saying it has best fight scenes or best Batman in the world or blah blah blah. But they can't change the fact that this movie is an absolute dumpster fire with worst screenplay and poor character development. Thank goodness that Hack left. His fanboys we're absolute cancer. Good to see DC is on the right track now. And Joker was awesome! I hope Joaquin gets his well deserved Oscar.
Overwhelming and huge at the same time, it's basically a good DC Comics superhero movie. Lots of cash spent on director Zack Snyder, A-list actors, production design, cameras, film sets, screenwriters, producers, explosions, and visually stunning CGI effects. There are a few problems with it. Why does it need to be about 2 and a half hours long? It's too epic to handle while getting glued on the seat for a long time. Of course, the overall tone is too melodramatic. Did I forget to mention that immature fight scene between Batman and Superman? Yeah, they acted like a bunch of kids until they got. Between these two, I'm not going to say they deserve fight each other because they hate each other on who's the best superhero who can save the world. I'm not going to decide if Batman or Superman should be the best. They're both awesome. After all, Henry Cavill did a better Clark Kent/Superman than Brandon Routh did from that 2006 flop. Seriously, people thought Ben Affleck is not going ...more
104 Comments
24
Deepwater Horizon

A well done movie based on true events. - RadioHead03
This was a well done movie. It presented the events of the disaster without demonizing the oil-industry.
There were a few light moments at first with the oil drill crew members. The rest of the environmental disaster film seen was depressing, brutal, and sickening.
Heartwarming and heartbreaking at the same time. It encourages the power of the soul and the power of love. Beautiful story with very talented actors. - ObiWanKenobi
25
Hunt for the Wilderpeople

This movie was the best movie of the year, and it is still not in the top ten over Suicide Squad. You guys really need to check your taste buds every now and then because that mess of a movie does not deserve to be on the list over this masterpiece of perfection. - DCfnaf
I'm shocked that this did not appear on the list. What an underrated and completely hilarious work of art. It was the best movie of the year by FAR. - DCfnaf
Come on people! I think this is the best movie of ALL time! How is it not only this list!
Totally blew me away. Literally perfect, needs way more recognition.
5 Comments
26
Sully

Not even good in my opinion. - RadioHead03
It may not be accurate, plus it was a good movie. The movie about the US Airways Flight 1549 landing in the Hudson River was dramatic. Sully should have won an Oscar for Best Picture instead of some R rated movie no one cared about.
This list is awful, All the movies in the Top ten are just disney - B1ueNew
It wasn't bad. It was abosultely spectacular!
5 Comments
27
Alice Through the Looking Glass

At least this movie is entertaining which is more than what I can say for some of the movies ahead of this (Moonlight is nothing more than a black man's Brokeback Mountain while Suicide Squad is just awful)
Finally- people who actually liked this movie other than me! I love the CGI effects in this movie, a little bit too much at times, but wow is it inventive. The vibrance is very deserving from the dark movie we got from the first movie, and Mia (Alice) gives a damn well good job in this movie. She carries this movie easily. Johnny Depp admittedly can get annoying at times, and the whole tart thing is kind of a let down, but to see how a small lie can grow into a giant problem is amazing. The rusting of the world as well is one of the best sequences in the movie as well.
Why does everyone hate this movie so much!?!? It was overshadowed by Finding Dory and Zootopia, but that doesn't make it bad. The CGI was brilliant and really vibrant, it looks like they actually put in a ton of effort. Everyone did fantastic job with acting, the story was easy to follow and really fun! I recommend it
I watched the original Alice in Wonderland way back when I was around 6 years old, and this sequel didn't disappoint me. 8/10 - allamassal
26 Comments
28
The Secret Life of Pets

I didn't like it at all. - Misfire
Garbage movie. - RadioHead03
This should be WAY higher on this list because it's so funny. Like when I saw it in theaters, the start was SO funny, especially when that dog was letting the bowl blender thing rub his back
At least it never got lots of negative reviews. The Secret Life of Pets was an awesome animated movie.
33 Comments
29
Your Name

30
Fences

Aw. Come on. Nothing for Fences?
I love Fences. It is very intriguing. It take sme into the world of baseball.
87? , IS THIS A JOKE? - VideoGamefan5
31
Patriot's Day

32
The Conjuring 2

Hella good. Should be in the top 10. - RadioHead03
Jump Scare! It is hard to act normal while watching and not to be scared. By a mile, this horror movie is one of the scariest movies of 2016. At the beginning, they confronted the girl's poltergeist and seemed to be not quite scary. But when the truth reveals it was so scary and at the same time interesting.
What a scary movie! The true story of demonic possession encountered by Ed and Lorraine which took place in England.
Very Scary! The true story of demonic possession encountered by Ed and Lorraine in England.
5 Comments
33
Star Trek Beyond

This movie was overlooked. Shame, because this movie was really great. - RadioHead03
I liked this movie. Too bad it didn't really do well at the box office. - Misfire
In my opinion, this is a very overlooked movie. It did not do that great at the box office, and has the lowest rating of the reboot franchise on Rotten Tomatoes. I would definitely recommend this movie. The story is very good, the visual effects are amazing, go rent this on Redbox, or buy it. You'll thank me later, especially if you are a star trek fan.
Review-I thought Star Trek movies were terrible until this came out. Star Trek Beyond was an awesome film, packed with action packed scenes. Recommended for all Star Trek fans. I watched Star trek Into Darkness just alittle. But this movie was SURPRISINGLY good.
4 Comments
34
Batman: The Killing Joke

Probably one of the best super hero movies I've seen in a long time. - spiritofhiphop
This is my favorite Batman movie of the year!
Sometimes I remember it one way, Sometimes another. If I'm going to have a past, then I'd prefer it to be a multiple choice. Hahaaa! - asantalo
Pretty good - RainbowArtist191
1 Comment
35
Sing Street

How this not in the top 10. One of the most realistic depiction of sibling, fantastic music, incredible performances and truly underappreciated.
Should be a lot higher than #108
One of the years best
Not at the top, because it's not as well known
This one of my top five favorite movies ever.
1 Comment
36
The BFG

This is my favourite movie and book of all time. It's also very funny when everybody was drinking that juice that is fizzing the wrong way and then everybody even the dogs and queen were farting.
It was'nt really a boring movie but this one looks great and it based off a book. But one commentator saying about Ban in Jass was lying.
Good and underrated - VideoGamefan5
The BFG is Ban in Jass (Meaning Corrupt) I mean this is one of the world's boring movie in 2016, I mean look at the boringness. Batman v Superman is not ban in jass but its bad. Frozen is super corrupt
37
Captain Fantastic

Incredible movie! It really makes you think about today's society. I loved to see how this family survives and lives in the woods, how close they are to each other and how their father makes sure they stay in perfect physical shape and makes sure his kids have knowledge. The movie also showcases both sides of the argument about living away from society. In a way, it's a very good thing for the kids, but in another, they don't really gain experience in terms of how to live in society and act around other people. All and all, a fantastic movie. - RogerMcBaloney
38
Jason Bourne

I can't believe this espionage thriller flick actually was filmed and took place in Las Vegas. That place is a gambling capital. That was so 2016. In October 2017, 58 concertgoers were shot dead.
Still not as good as the first 3 films but overall, it's a great action-packed movie that follows the same Bourne routine - Mcgillacuddy
The only good borne movie was the first one. The next two were ok but just the same story as the first one. Then the fourth one was disgusting. The fifth one which came out this year was boring with annoying jump cuts. - Souleater318
Uh... sucks. Bourne Ultimatum is better
1 Comment
39
Assassin's Creed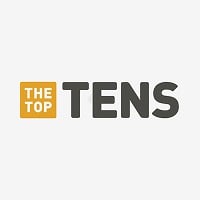 This movie is very hated and underrated. I loved this movie. - MrSnuffleupagus
Haven't seen it, but this is one video game to film adaptation I'm willing to see - Nick-brick8
Its not out yet! It will be here in 21 December 2016!
What was that?!? A very crappy movie. It's like convincing u that u know the video game so they made the movie. It doesn't even look like the video game with all the Matrix stunts in the battle. I understood the story when I watched it the second time but I agree with critics
4 Comments
40
Independence Day: Resurgence

I thought this movie was going to be awesome but this movie was repetitive and it was antliclimatic.
Such a lazy sequel.
A Troll Added This I Bet
Because Smart People Know This Film Is Stupid
No Offense
41
A Monster Calls

This is 2017
Depends where you live. It had a limited 2017 release in North America, than a wide release in January - WinterWolverine
42
Pete's Dragon

A great movie! I loved how Pete's relationship with Elliot was extremely strong, and how the movie had a lot of emotion. Sure it's scary from time to time, but, to be honest, that's part of the point. Top 15 worthy movie
How is this 52 spots below Suicide Squad? One got an 86 on Rotten Tomatoes, the other 26.
This was actually a good movie. - micahisthebest
I love this film. - Trollsfan536
1 Comment
43
Godzilla Resurgence
I HATE THIS MOVIE!
Is this Shin Godzilla? If it is, then this Godzilla has to be the best Godzilla films in recent memory. Shin Godzilla is not only spectacular, it's also dark as well. - RadioHead03
Please put this as number one. This movie is so important of this year.
This movie is coming out in theaters late 2016 in the U.S.
5 Comments
44
War Dogs

A bit of a watered-down true-life crime film but still an entertaining watch nevertheless. Very worth checking out. - Mcgillacuddy
Jonah hill yo
45
Trolls

Annoying and awful. - RadioHead03
I don't think I'm going to be able to watch Trolls the whole way through if I attempt again. I barely made it through the beginning, then I shut it off. Why? I just don't like musicals! Please don't take this a rude comment, I have not seen Trolls, so I have no proof that it is bad or good. - SeeU
I'm so exited for this movie I have four trolls dolls I'm a ten year old boy!
This one surprised me a lot.
11 Comments
46
The Magnificent Seven

Great remake. - RadioHead03
This movie was awesome in my opinion, the plot could have been better but watching Washington and Pratt do gun tricks was pretty great.
The cast is charming and everyone brings their a game to this one.
The best film of 2016,in true western spirit.
1 Comment
47
Silence

Highly underrated film by the legendary filmmaker Martin Scorcese.
Sipence is my Attitude, Then I like this Movie
48
Kimi No Na Wa (Your Name)

This might just be the best movie I have ever seen. It was THAT amazing. The story is incredible, The characters are endearing and the twist is mind blowing. Even if you are not a fan of anime, please give this movie a chance.
I've heard a lot of great things about this movie. Maybe when I have the time, I'll watch the movie online and do a review of it later this summer. - ModernSpongeBobSucks
2 Random Teens Body Swap Somehow and Swap Back and Forth For A While. What Happens Next Will Blow Your Mind! - djpenquin999
I think this is the best animated movie I ever watch
49
Ghostbusters

Ignore the hate, this is actually a pretty good movie. people bash this movies when in reality, they haven't even watched it. do yourself a favor and watch this first before judging it. I mean yeah there are a couple juvenile jokes but there are plenty of other laughable moments to balance it out. - disnerd
It's crazy that it is awesome
No, it was a disgrace to the original Ghostbusters. - Catacorn
My mom likes it, but my dad thinks it's 50-50. I think it will suck. - Powerfulgirl10
1 Comment
50
The Legend of Tarzan

Sucks - RadioHead03
Very underrated
PSearch List
Related Lists

Top Ten Most Unexpectedly Bad Movies of 2016

Best Animated Movies of 2016

Top Ten Highest-Grossing Movies of 2016 (As of August 2016)

Top Ten Disney Movies of 2016
List Stats
5,000 votes
203 listings
6 years, 56 days old

Top Remixes (94)

1. Finding Dory
2. Kung Fu Panda 3
3. Kubo and the Two Strings
darthvadern

1. La La Land
2. Deadpool
3. Kung Fu Panda 3
iliekpiez

1. Hunt for the Wilderpeople
2. Deadpool
3. Kubo and the Two Strings
DCfnaf
View All 94
Posts
Phillip's thoughts on La La Land (2016) [KIND OF A REVIEW] (SPOILERS)
Phillip873
DCfnaf Movie Reviews: The Jungle Book (2016)
DCfnaf
DCfnaf Movie Reviews: Sing!
DCfnaf
View All
Error Reporting
See a factual error in these listings? Report it
here
.